In today's digital world, having an email account is extremely important. You need it for job recruitment, networking, transferring files, downloading resources, and so much more.
Agreed, there are plenty of chat platforms available online. But these chat applications are not enough. When you want to transfer a big file, you cannot do it through a chat app. This is where the need for an email account becomes evident.
Speaking of email accounts, luckily, there are plenty of email service providers. But not all of them are free. Many of the email service providers charge you for the services they offer. But if you are looking for a free email account and service providers, we have an entire list of options ready for you.
Also read: The Importance Of Using Email Signatures for Branding
List of the Best Free Email Account & Service Providers
1. Outlook
Outlook is an email service by Microsoft. It is one of the best email services you will find out there. It allows you to connect, organize and get things done seamlessly. It comes with loads of features, including a free personal calendar and email. They also have an app so that you can access your emails more conveniently, right from your smartphone. Plus, they provide robust security, so you need not worry about your account at all.
Features
Enterprise-grade security
Free access to Office apps
Includes personal calendar
2. ProtonMail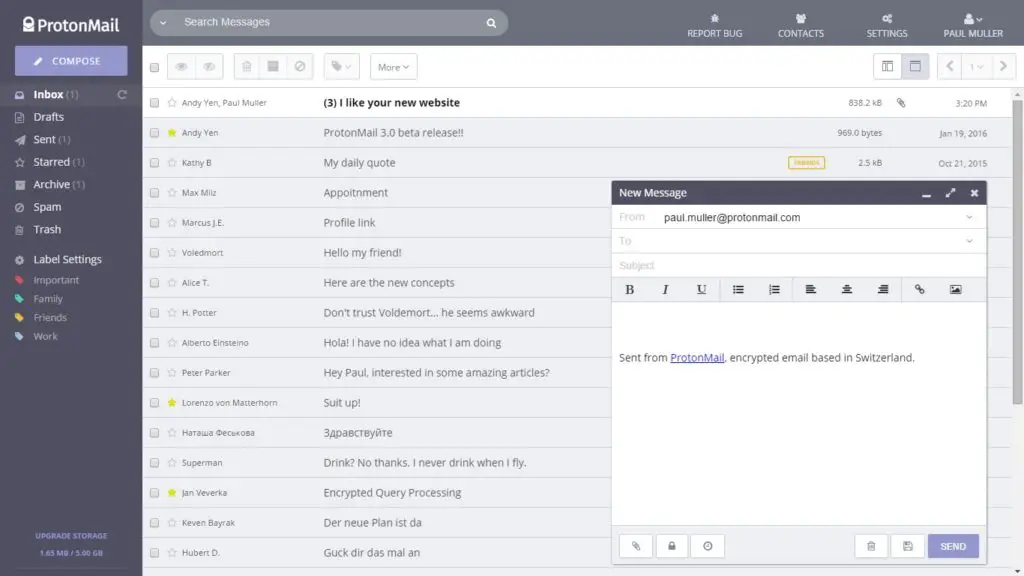 ProtonMail is an open-source email service based in Switzerland. It is a highly secure email service offered by MIT scientists and CERN. Although the company is based in Switzerland, the ProtonMail app is available worldwide. It provides encrypted email for your mobile device. The best thing about this service is they don't ask for any personal information while creating a secure email account. Also, their service is protected by Swiss law.
Features 
Open-source
End-to-end encryption security
Protected by Swiss Law
3. Gmail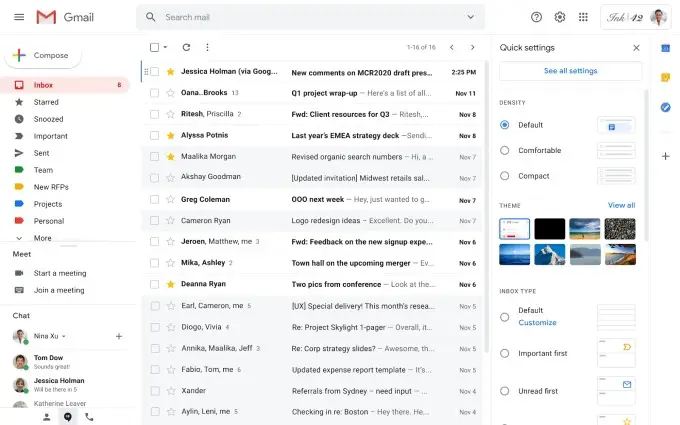 Gmail is an email service that hardly needs any introduction. The majority of people use Gmail as their email. It is a completely free service offered by Google with high-end security. It comes with lots of features, including online storage, professional email, and much more. Recently, they have introduced video calling through Meet. Gmail is suitable for both business and individual use.
Features
---
Protect Your Online Privacy With Surfshark
[The VPN that we use here at Tech Arrival]
---
Video chat possible
Hangouts chat included
Blocks phishing
4. Yahoo Mail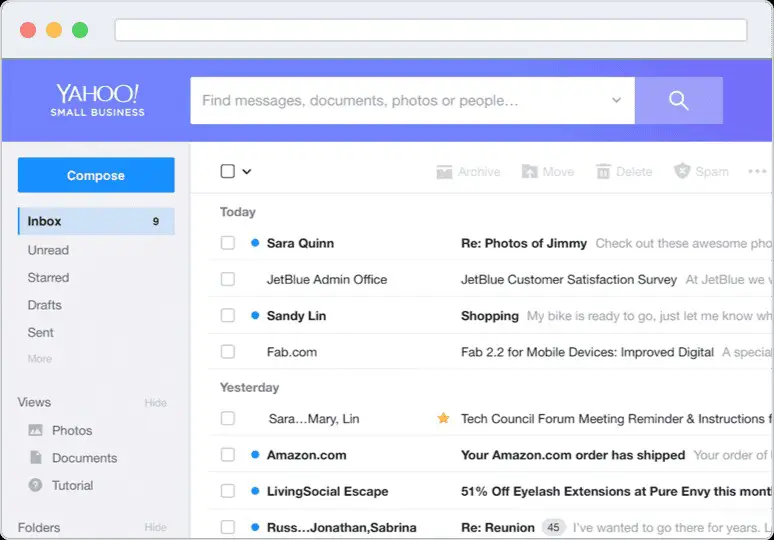 This is yet another email service that is relatively popular among users. It is provided by the company Yahoo! It has been there for more than a decade and is one of the oldest email services online. It offers an easy sign-up process and free storage. It also includes other features like themes to customize your inbox, email search by date or contact, and much more.
Features
Animated GIFs available
Allows you to customize your inbox
Easy sign-up process
5. Zoho Mail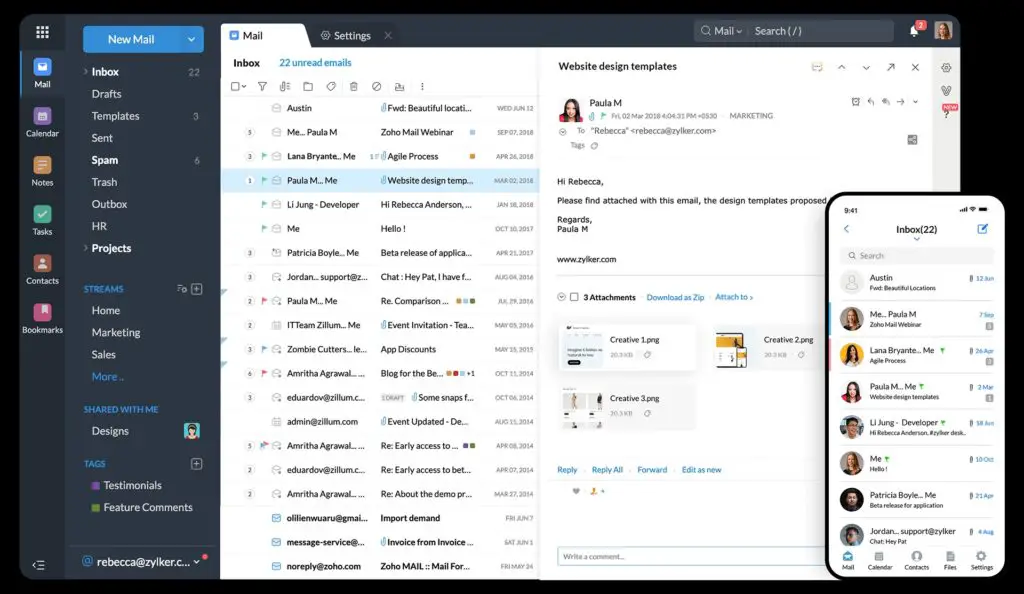 If you are looking for a highly secure email service, then Zoho mail could be the right option for you. This free email hosting service is all you need to establish communication with people. It allows you to host your business email on a safe and secure platform. It provides an ad-free and encrypted email service to protect your privacy. Best of all, it has a powerful control panel with all the settings and customization. With Zoho mobile app, you can manage and organize your mails even when you are away from your computer. This email service is best suited for businesses.
Features
High-security measures
Powerful control panel
Can be integrated with Zoho CRM
6. HubSpot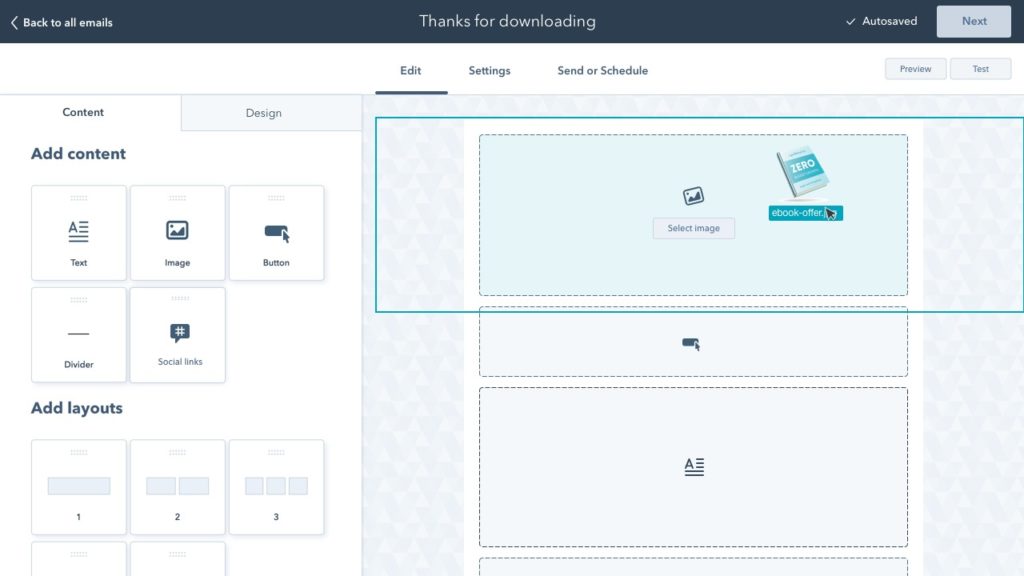 There is a high chance that many of you are already using HubSpot. It is an email service that allows you to send emails without the help of a designer. It comes with a drag and drops tool to customize your mail. It also provides dozens of templates that you can use as per your needs. With the help of HubSpot CRM, you can boost email engagement for the betterment of your business.
Features
Email scheduling in advance
Helps you create beautiful emails
Allows you to send emails with privacy protection
7. iCloud Mail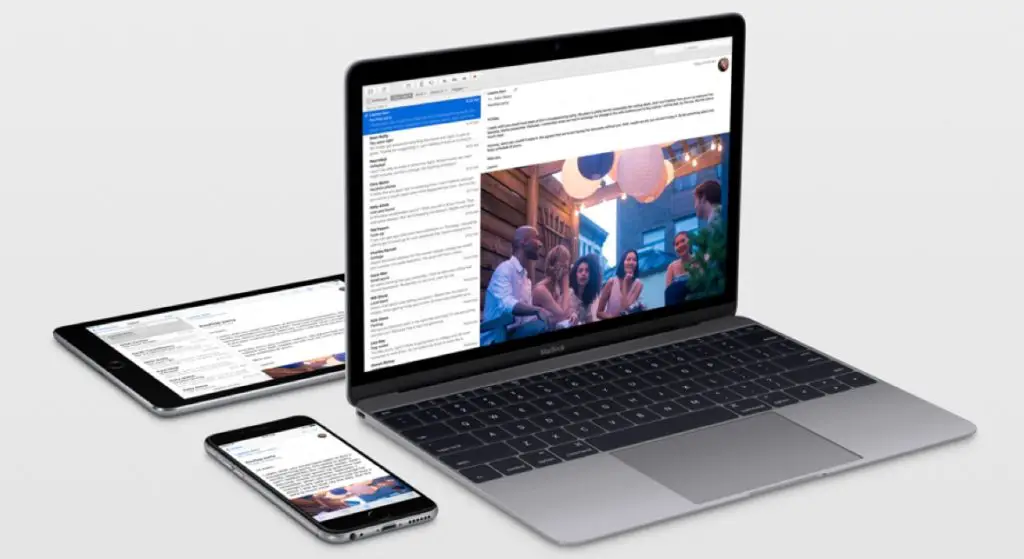 From the name itself, you get the hint that it is an email service provided by Apple. This email service can be accessed on iOS and MAC devices with the Mail app. You can even access it on a Windows PC with MS Outlook. Given that it is from Apple, iCloud Mail is one of the best email services you will find. It comes with tons of features to give you a better user experience. It has a neat interface and can automatically find new messages and put them in the inbox. Another good feature is that it can automatically load HTML images.
Features
Attractive interface
Allows you to access IMAP
Automatically loads HTML images
Also read: 10 Best Apple Mail Alternatives for Mac & iPhone
8. AOL Mail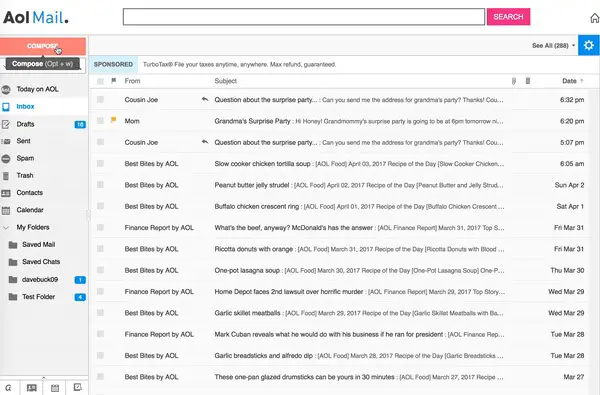 This is a web-based email service offered by Verizon Communications. If you are looking for a simple email service, AOL could be the right option. Just like Outlook, it includes a personal calendar. You can manage it according to your needs. It offers an easy sign-up process. All you have to do is log into the site and sign-up to create an account. It comes with many customization options so that you can change the view of your inbox. With AOL Mail, you can organize your emails in a better way.
Features
---
Protect Your Online Privacy With Surfshark
[The VPN that we use here at Tech Arrival]
---
Customized panel
Better email management
Allows you to customize the list view of emails
9. GMX

GMX or Global Mail Exchange is yet another email service that you can use for free. This is a simple email service that offers all the features you need. GMX is different from other options on the list. Besides email services, it also offers advertising. Users can access their GMX mail account via webmail IMAP4 and POP3 protocols. With the help of drag and drop functionality, you can manage your emails more efficiently. It also has an email filter that helps you to keep your inbox clean.
Features
Allows attachment up to 50 MB
Email filter available
Online address book
10. Yandex Mail
The next best option we have is Yandex Mail. If you are looking for a secure email service for free, then Yandex Mail could be the right option for you. It comes with a lot of customization options using which you can change the look of your inbox. It has useful features like email scheduling, spam folder, protection against fraud, and much more. With all these features, it is one of the best email services you will find.
Features
Email scheduling
Check mails for viruses
Protects against fraud and spam
11. Mail.com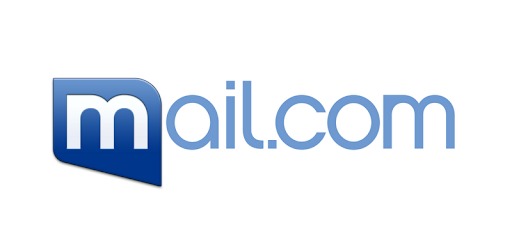 Lastly, we have Mail.com, which is yet another free email service. It allows you to select from 200 domains to create an email address. You can use this email service both for professional and personal purposes. The best thing about Mail.com is that it offers unlimited storage space. It also includes an antivirus tool that protects against viruses. You can even personalize your email according to your liking.
Features
Unlimited storage
Antivirus tool available
Allows you to access Mail via mobile phone
With the right email service, you can make your work easier. These free email services provide all the necessary features you need. With these email services, you can organize and manage your emails better and in a more secure way.
Also read: 7 Powerful Email Marketing Tips You Need to Know
Frequently Asked Questions (FAQs)
How to Select a Free Email Provider?
When selecting a free email service provider, you need to consider various important factors. This include:
– Reputation: You should go for an email service with a positive reputation.
– Security: The email service you select should offer proper security measures for the protection of your mails
– Storage: You also need to check the amount of storage offered by the email service.
– Ease of Use: The email service should be easy to use.
What is IMAP?
IMAP is short for Internet Message Access Protocol which allows you to access email on the webserver from a local computer. It synchronizes mails across devices and stores emails on servers.
---
Protect Your Online Privacy With Surfshark
[The VPN that we use here at Tech Arrival]
---
What is POP3?
Post Office Protocol 3 allows you to receive emails from the server to the local email client. Once the mail is downloaded on your PC, it is removed from the server (generally).
What is SMTP?
Simple Mail Transfer Protocol helps you to send messages to the mail server for relaying. It decides the server where sent messages should go.
What is Microsoft Exchange?
Microsoft Exchange is one of the best email server solutions that manage your mails. It performs multiple activities related to draft messages, outgoing and incoming messages, and calendars.
What Email is Most Secure? 
Choosing an email service with high-security features is important for the safety of your emails. In this case, you can rely on ProtonMail. It is a Switzerland-based email service protected under Swiss Law.
Which Free Email is Best?
Outlook is the best free email service out there. It is easy to use and offers dozens of features to manage your emails efficiently.