There are many iTunes alternatives out there for Windows and Mac, but only a few of them can really satisfy your needs. iTunes is not the best solution for all the different types of media we use today. Apple has done an excellent job at making iTunes a one-stop-shop for all our music, podcasts, movies, and TV shows – but it also does a great job holding us back from exploring new opportunities in media consumption. In this post, we will give you 9 iTunes alternatives that promise to fix these problems with ease!
Also read: 10 Best Apple Mail Alternatives for Mac & iPhone
List of Best iTunes Alternatives
1. Media Monkey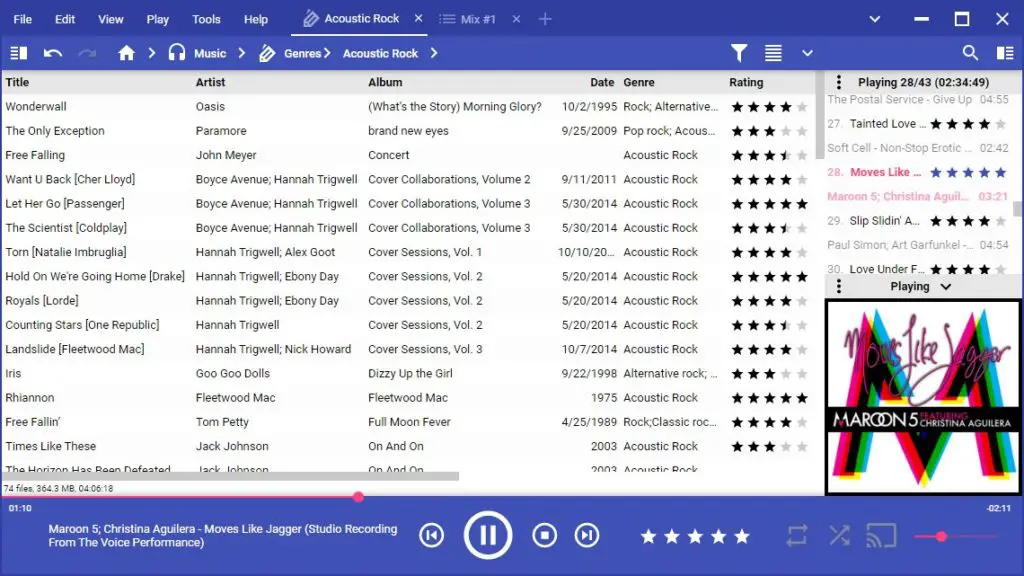 Media Monkey is a media library manager and iTunes alternative. This software allows you to import your iTunes playlists, organize them into folders according to artist or genre, create new music categories, sync with iTunes without overwriting the iTunes folder on your computer, and download album artwork for all songs in one click!. Media Monkey has an intuitive interface that makes it easy to use – but more importantly, Media Monkey helps you discover new music through its iTunes-like "Albums" tab. Media Monkey is available for Windows, Mac, and Android. Media Monkey is free with basic functionality and also comes in a premium option that starts with USD 24.95.
2. MusicBee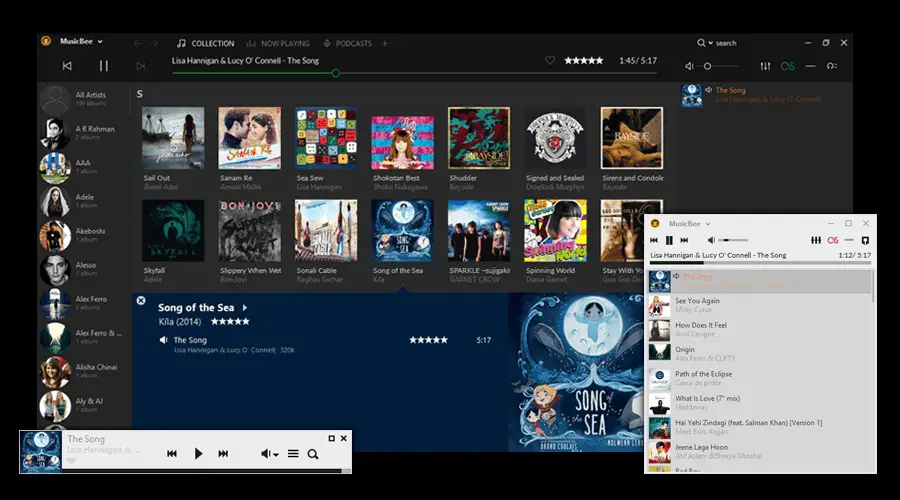 MusicBee is a free music player that can help you enjoy your music. It finds your music and makes it easy to add it to your library. When you have everything added, the app's intelligent tagging system will make it easy to find complete information about the songs, like album art and lyrics, displayed while a song plays. In addition to being a music player, MusicBee is also an audio editor. You can edit the sound of your music by adding effects like reverb or compression and adjusting volume levels. Additionally, you have control over things like tempo and pitch for all kinds of musical needs. If you're looking for a good iTunes alternative, then MusicBee is worth checking out.
3. WALTR PRO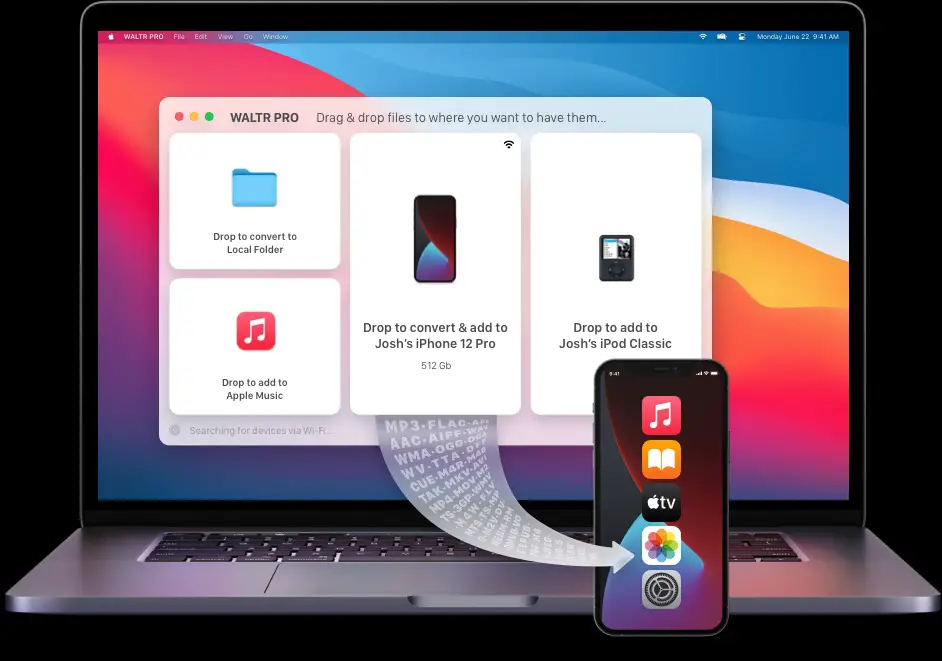 Ever Since Apple discontinued iTunes, WALTR Pro has been an amazing iTunes alternative that makes transferring files much easier than iTunes. WALTR Pro automatically recognizes and quickly converts any file into a format that plays nicely with iPhones, iPad, and all other generations of iPods without any hassle. WALTR Pro offers a sleek iTunes-like user interface with a tiny side panel to easily drag and drop files. Apart from Video files and Music, WALTR Pro also supports iTunes-compatible audio files, images, and eBooks. You can download the free trial version of WALTR PRO or Upgrade to a Pro version for USD 29.95.
4. CopyTrans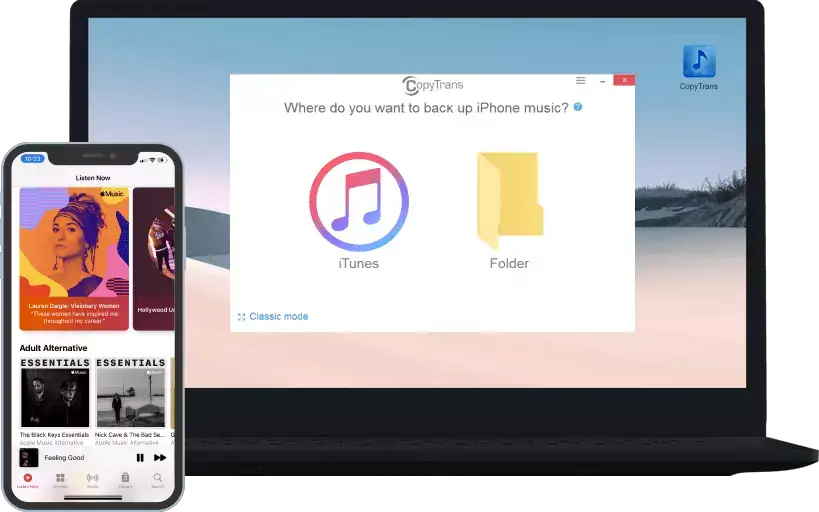 CopyTrans is an iTunes alternative that offers easy transfer of iTunes playlists, libraries, and music to Windows without involving iTunes in the process. It has a nice and easy-to-use interface and comes with a built-in player, allowing you to play the music files on your Windows computer directly. Apart from Music, it can also transfer Voice Memos and Movies to your Computer. The software is available only on Windows and supports all kinds of iPhones, iPads, and iPods.
5. VOX: MP3 & FLAC Music Player
The next App on the list is VOX. It is a modern and beautifully designed iTunes alternative for iPhone and Mac that allows you to play all types of music files such as MPF-FLAC-WAV in high-quality audio with fast loading time. You can import iTunes Library to VOX on your iPhone or PC and sync it across all devices with the iCloud Music Library. This is not just an iTunes alternative; it can also be used as a SoundСloud Player for Mac, YouTube Mac Musiс Player, and Internet Radio Player. It's free of charge as well as ad-supported. You can also grab VOX premium for – USD 4.99 per month or USD 49.99 per year.
6. VLC Media Player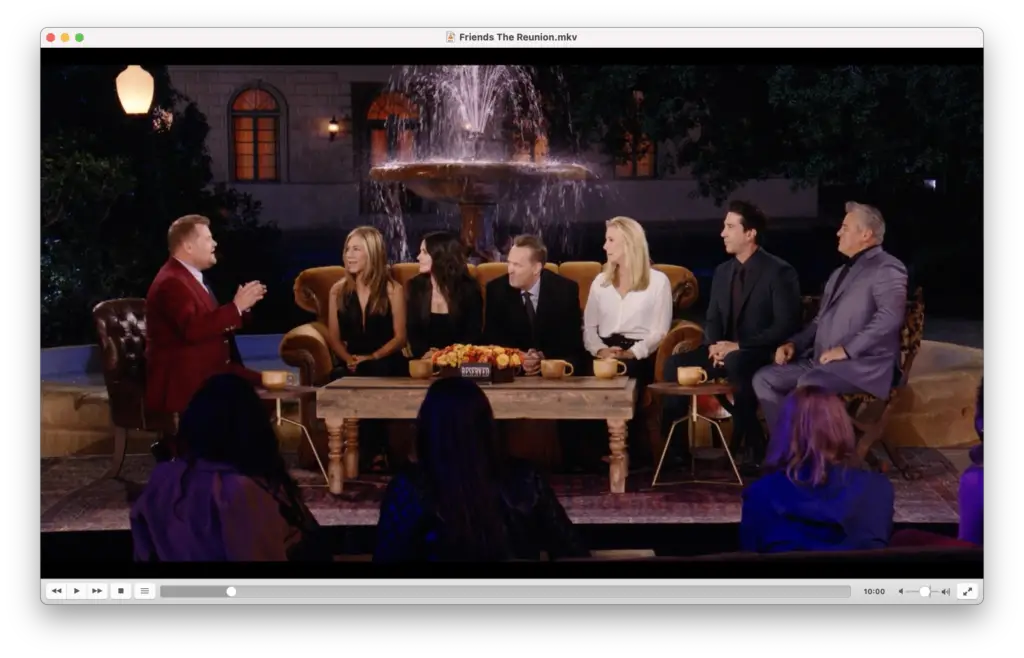 VLC Media Player is the next app in our list of best iTunes alternatives for Windows and Mac. This iTunes alternative is one of the most popular media players for Windows and Mac users around. It's an open-source, cross-platform video player with a simple interface that can play all kinds of audio files such as MPF, FLAC, WAV, etc. VLC also supports DVDs, Audio CDs, VCDs, and various streaming protocols playback with subtitle support. It is completely free, straightforward to use, and compatible with Android and iOS is available to enjoy Music on the go.
7. Amarok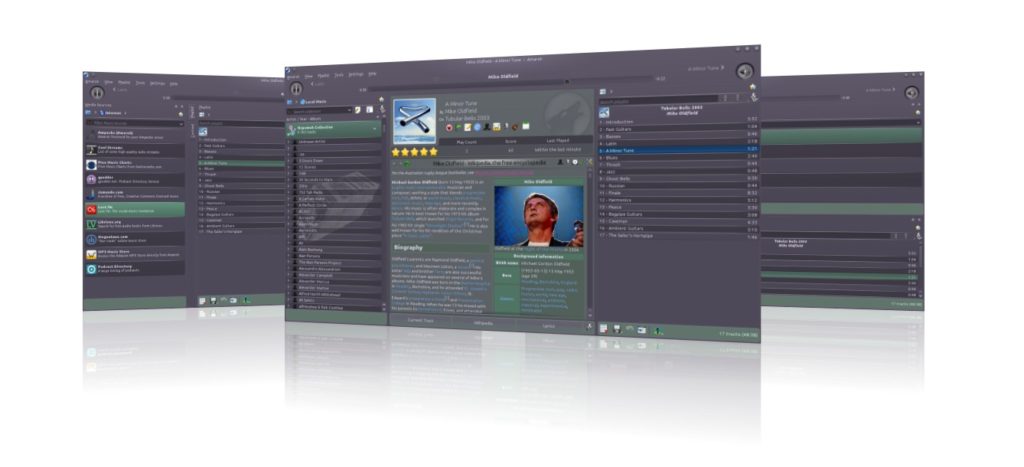 Amarok is a powerful music player. It can be installed on KDE-powered systems, but it also has different versions for other operating systems. It is very popular amongst PC users, especially Linux, Unix, Windows, and macOS. Amarok has been around since 2000, and it was created when the iPod had just debuted on the market. You must dedicate some time to learn how the Amarok works, and it will definitely meet all your music requirements. One of the great features is the Wikipedia search, which seems to be integrated very well.
8. Fidelia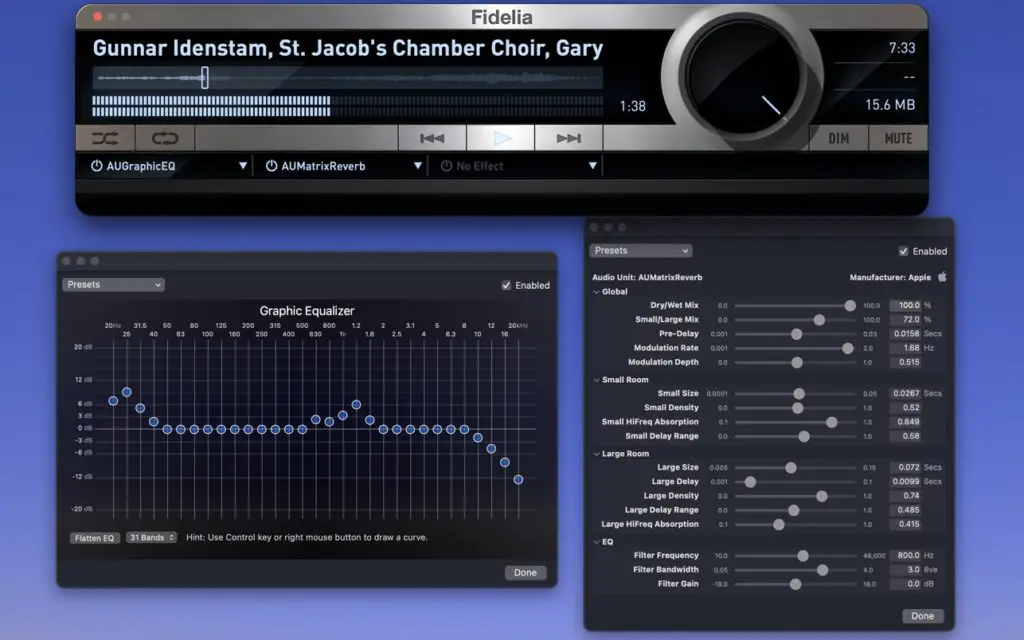 Fidelia is a premium desktop music player created exclusively for macOS and designed to offer rich high-fidelity playback for music lovers of any taste or technical background. It has a beautiful interface with some amazing features such as: "Equalizer, Audio Analyzer and other tools to help you customize your listening experience." Fidelia puts an attractive interface before the classic stereo amplifiers of the last century and offers support for various audio files. Users have maximum control with no proprietary clutter. Priced at USD 35.99, this is good software, and you can buy it if you like it. It's easy to use and works with your iTunes library too.
---
Protect Your Online Privacy With Surfshark
[The VPN that we use here at Tech Arrival]
---
9. Winamp
An alternative to the iTunes library would be Winamp. It is a free media player for Windows operating system. It supports all formats of music and video files, as well as podcasts. This software can also play DVDs and CDs on the computer's hard drive or optical drives. The interface is straightforward, so it will not take any time before you are familiar with all the features offered by this program, and one of the best things is that it offers many customization options. Furthermore, many features are handy for the avid music listener, such as being able to save and load playlists, a built-in radio tuner, sound effects customization, and the ability to burn CDs.
Conclusion
So these were the 9 best iTunes alternatives for Windows and Mac. All of them are worth trying out, so feel free to choose whichever suits your needs the best! With these 9 best iTunes alternatives, you will never have to worry about syncing your library back and forth between different devices again. Your music is always available in the palm of your hand without having to be limited by what device it's stored on. We hope this list has been helpful for you! If there are any other great apps that we missed, please let us know so we can update our post with them.
Also read: How to Use Internet Explorer on Mac
Frequently Asked Questions (FAQs)
What Happened to iTunes?
Following the launch of macOS Catalina, Apple introduced three new Apps, Music, TV, and Podcasts. This made iTunes redundant. Apple has emphasized that the Music, TV, and Podcasts apps are all new versions of their old products with a completely different interface and functionality from iTunes. They will be available on all devices running iOS 12 or later and macOS Catalina for free.
Can you still use iTunes on Windows?
Yes, you can still use iTunes on the latest version of Windows. The previous version of these apps is called the "iTunes legacy app" It can be downloaded for free in the Microsoft Store. You can still use it to manage your media library, make purchases, and manually sync and manage your iPhone, iPad, or iPod touch.
What are some of the Pros and Cons to using these apps?
Drastically cheaper than iTunes, and you can access the same playlists, music, videos as iTunes. It's also a lot easier to get around on these apps; it doesn't have that iTunes feel difficult to use. The only major cons of using these Apps will be the time dedicated to learning how to use them and the one-time purchase or the subscription fees.
Do any of these apps come with a Free Trial Period?
Many of the Apps on our iTunes Alternatives list are completely free; however, some apps come with Premium Purchase or Subscription fees. They do come with a free trial period, and we highly suggest you try them out before making the final purchase decision.