Magento is an open-source solution that sellers worldwide have been using to create an online store to meet their business needs. While the platform is designed for B2C sellers, some B2B sellers also use it. Since Magento announced they will no longer support Magento 1 beginning June 2020, their users must now decide whether to re-platform to the new version or start looking for Magento alternatives. If you use Magento or are considering alternatives to Magento this year, here are top contenders to consider.
Why Leave Magento?
Magento 1 was a great open-source solution with a wide variety of customizations available. Because of this, almost every Magento installation is highly customized. Unfortunately, these customizations won't integrate as-is to Magento 2. In fact, Magento 1 doesn't seamlessly integrate with Magento 2 at all. So, upgrading to Magento 2 is more like re-platforming. Especially if your instance is customized or makes use of themes, plugins, and APIs from the community. Therefore, if upgrading is like re-platforming it only makes sense to survey the eCommerce environment and look at Magento eCommerce alternatives and other b2b eCommerce software. Only then can you make an informed decision about the pros and cons of staying with Magento. Who knows, you may find there is an alternative to Magento eCommerce that makes better business sense.
Why You Loved Magento?
You picked Magento as the open-source software for your eCommerce platform for a variety of reasons. Perhaps there were certain features that were particularly appealing at the time or maybe the supporting community felt like a reassuring safety net. Whatever it was you loved about Magento; keep this in mind when evaluating Magento competitors.
1. Flexible and customizable
If you could write PHP code or hire someone that could, you could customize Magento to your needs. Magento has many templates and themes you can pick from to create an online store.  You could customize how your products are displayed and how your customers navigate through the store. If flexibility is important, you'll only want to consider solutions that are easily customized.
2. Multiple online stores from one instance
Does your business operate more than one online store? Perhaps you have one domain for B2C and another for B2B. Many medium and enterprise-sized businesses are drawn to Magento for its ability to handle multiple storefronts with one installation. That's not the case with most B2C eCommerce platforms and not all B2B eCommerce platforms provide this feature either. So, unless you are looking to replace one instance of Magento with multiple instances of another eCommerce solution, this will be a key factor.
3. Extensive support
If you are using the Enterprise Edition of Magento, those hefty monthly fees you pay cover the cost of support. Even if you use the Community Edition, because Magento code is open source, it has quite a robust community. For development needs, it's usually pretty easy to find a partner and there are literally thousands of extensions available in the marketplace.
4. Mobile Experience
As an online seller, you understand the need to present your products to your customers 24/7/365 no matter where your customers are located or how they are shopping. You might have been an early adopter of eCommerce and were drawn to Magento's ability to render your content on any device or maybe you entered the game later but recognized the need for mobile-ready content. Either way, Magento has always been known for its ability to provide users a mobile-ready experience. If you're going to be selling online, you've got to provide users with the same experience whether they are on a smartphone, desktop or tablet.
Magento 2 Disadvantages
If you've read almost anything about Magento 2, it's led you to start considering alternatives to Magento Enterprise or Magento Community That's because the internet is filled with Magento horror stories like the one module that destroyed an entire Magento website and left the backend inaccessible for 24 hours. Total website destruction aside, here are a few of the disadvantages of moving to Magento 2.
1. Difficult and Expensive to Update
Your update from Magento 1 to Magento 2 is basically not an update. It's a total re-platforming effort. Your extensions may need to be replaced if a Magento 2 version isn't available. Your theme will need to be created from scratch. This update isn't going to be cheap, fast, or easy.
2. Higher Costs
If you use the Community Edition of Magento, your monthly fees will remain the same – free. However, if you are using the Enterprise Edition of Magento, get ready for some sticker shock. The license is going up from $18,000 to $22,000 per year. That's an 18% increase and Magento 2 isn't really 18% better.
---
Protect Your Online Privacy With Surfshark
[The VPN that we use here at Tech Arrival]
---
3. Difficult Data Migration
If you are currently on Magento 1, don't think data migration will be easy. It won't be. Magento provides a data migration tool for those upgrading from the legacy version, but even then, it will be a chore. According to dotcomweavers, you should "prepare for a resource-heavy and potentially bumpy migration".
4. Development Costs
Magento 2 gets an upgrade to PHP7, which is a good thing, but you will definitely need the services of a developer to get up and running. And once you do, it's resource-intensive. So, the budget for extensive development costs.
What Do You Need in a B2B eCommerce Platform?
This year, b2b eCommerce software will be packed with features that might not have been available the last time you shopped around. So, start by evaluating what features you need to keep and what features you should add.
1. Out-of-the-box Functionality
With everyone scrambling to move from Magento 1 by June, you will probably run into a talent shortage the closer you get to the sunset date. In the race to the finish, the solutions with the most functionality right out of the box will be the clear winners. These Magento alternatives will require less customization and decrease your time to ROI considerably.
2. Built for B2B eCommerce
While B2B customers want a buying experience similar to B2C, they have very different needs. If you are a B2B seller, make sure you select a platform that easily integrates with your customer's eProcurement systems with support for EDI and punchout catalogs. If several people are generally involved in the purchase decision, make sure your solution allows users to define purchase roles.
3. Flexibility
Since prices are usually negotiated in B2B, your new platform will need to easily handle multiple price lists, multiple prices by quantity, and even multiple quantities by customer. If you operate in more than one country, you'll also want the ability to easily present your content in multiple currencies and languages. Look for solutions that bake-in the most flexibility so you can easily customize your storefront without extensive development.
 4. Support for Sales and Marketing
How easy will it be to create new landing pages? Does the platform integrate with social media? You want a B2B eCommerce platform that provides the marketing and sales tools you need to fuel growth. Make sure you can segment your markets and trigger custom messages. Integration with popular email platforms is a must too.
List of Most Popular Alternatives to Magento
Here are some of the most popular Magento alternatives. As eCommerce platforms, they are all Magento similar products, however, some are better for B2C and others are best suited for B2B.
1. Prestashop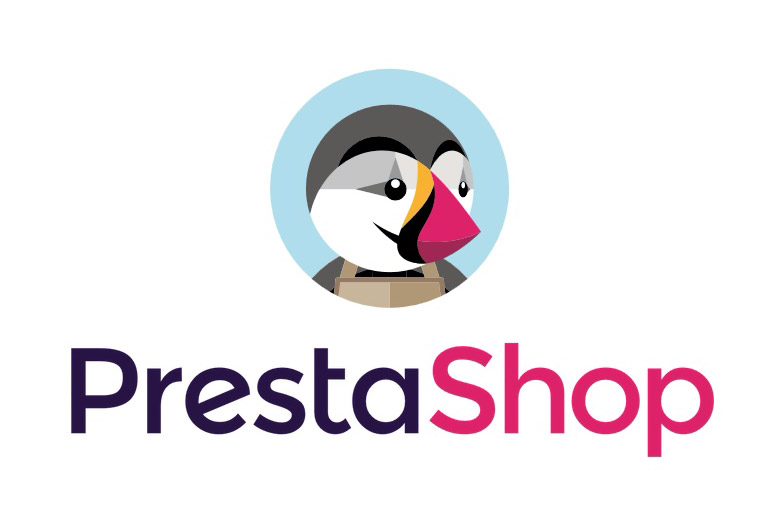 PrestaShop is an open-source eCommerce solution. It offers a cloud or on-premise solution. You can build your website from the ground up using Prestashop.
Key Features: PrestaShop is truly a global solution. It is available in 65 languages and has a large, international community of developers, bloggers, and social media users for support.
Pros: The user interface and administrative panel are much more intuitive and easier to use than Magento 1 or 2. There are many themes available to customize your webstore and a large number of extensions as well.
---
Protect Your Online Privacy With Surfshark
[The VPN that we use here at Tech Arrival]
---
Cons: Security is your responsibility with PrestaShop and you'll need to arrange your own hosting.
2. Shopify
Shopify is popular with retailers just starting in eCommerce. It is a SaaS solution that supports multi-channel retailing and, in many instances, can be set up without the services of a developer.
Key Features: Shopify is very easy to get up and running quickly. It offers a flexible website builder and the advanced shopping cart integrates with over 70 payment gateways.
Pros: Shopify can be used to support off-site sales as well. It is extremely easy to use and comes with 24/7 support.
Cons: The ease of use comes with a price, it is not as customizable as Magento, monthly fees can quickly add up, and if you decide to leave Shopify, you can't take your website with you.
3. BigCommerce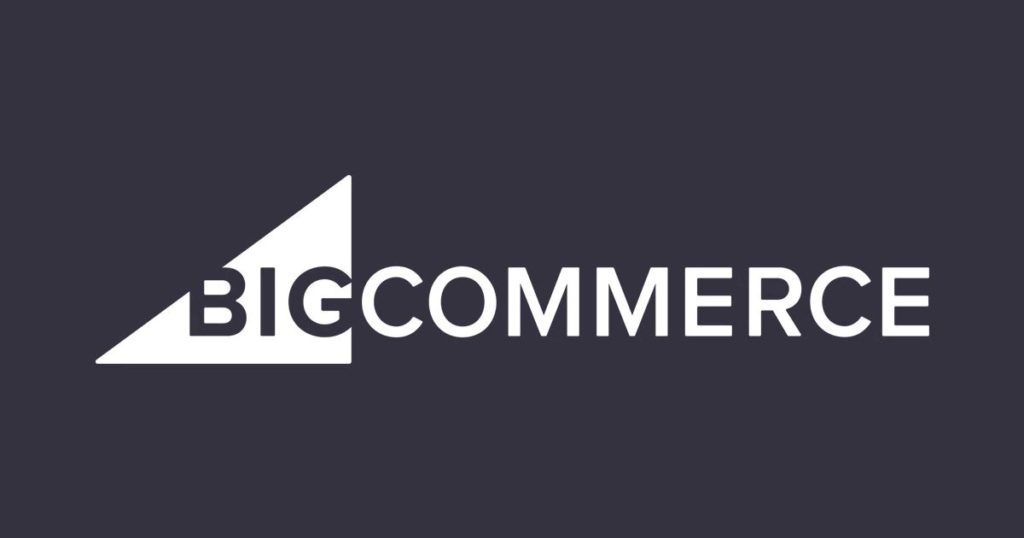 Like Shopify, BigCommerce is a SaaS solution that can get you to market quickly. Just select a template, perform a few modifications, load your products, and you're off to the races. Also like Shopify, BigCommerce comes complete with monthly fees.
Key Features: BigCommerce lets you easily sell physical and digital goods. Its internal analytics provides strong support for marketing and you can even sell in multiple currencies. It is geared towards B2C retail sales and not B2B eCommerce.
Pros: Like Shopify, you can easily open your shop for business with the use of wizards. It is one of the few big eCommerce platforms that easily enables the sale of digital products. The built-in marketing function integrates well with social media platforms to make keeping social a breeze.
Cons: The ease of installation comes at the price of customization and functionality. This solution is not ready for Enterprise-scale operations.
4. WooCommerce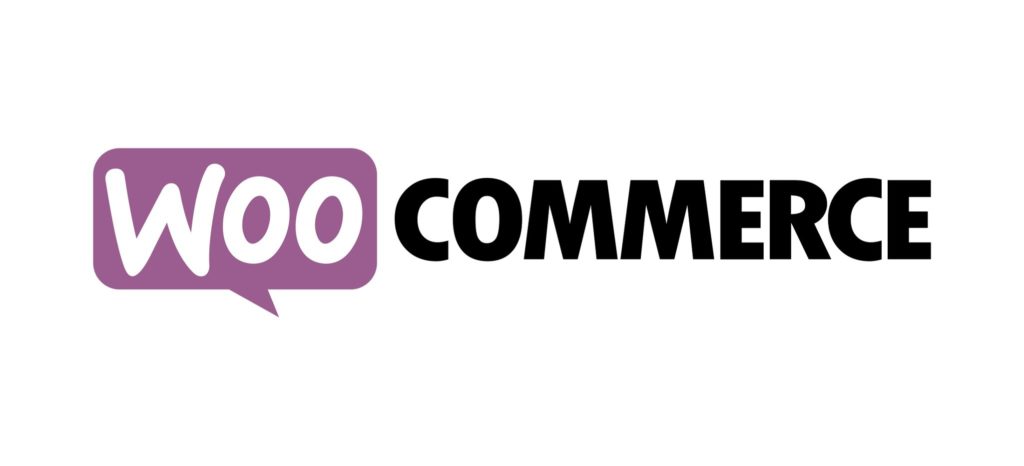 If you use WordPress for CMS, then WooCommerce is the obvious answer. It is a light-weight plug-in designed to bring eCommerce to WordPress blogs and websites.
Key Features: WooCommerce is the most downloaded eCommerce extension for WordPress.
---
Protect Your Online Privacy With Surfshark
[The VPN that we use here at Tech Arrival]
---
Pros: Because the WooCommerce community is so large, you have access to tremendous support. Because it's made for WordPress, it provides the most seamless integration you can find and offers extensive documentation if you feel the need to customize.
Cons: It isn't known for operating at scale, so this isn't an Enterprise solution. In addition, it only works with WordPress.
Conclusion
If the sunset of Magento 1 has you blinded, review the Magento competitors listed above and compare your current installation with the number of new features included in current products. You may find an eCommerce platform that better suits your business needs.