In this modern era, everything is directly or indirectly related to software. Not only our digital devices but the way we commute to work, the food we eat, and almost every aspect of our life is affected by the presence of software.
Hardware is hard to alter and modify. But software is very dynamic. You can run different types of software on the same hardware as long as it is compatible.
Understanding Types of Software
It is essential to understand the categories of software before proceeding any further. Software is broadly divided into two categories. The first one is called proprietary software. In such a type, only the person, team, or organization who created it maintains exclusive control over it and can modify it. For example, Microsoft Office, or say the iOS operating system.
On the other hand, open-source software, like you guessed it, are those where the source code is available openly. This allows others to view that code, copy it, learn from it, alter it, or share it. Open-source software has a great advantage in terms of collaboration and modification from different people and sources. It encourages programmers to access, view, and modify them whenever they like, as long as they let others do the same when they share their work.
Now that you have understood the fundamental difference between open-source and proprietary software, let's take a look at the best open-source software in 2019.
List of Best Open Source Software
1. VLC Media Player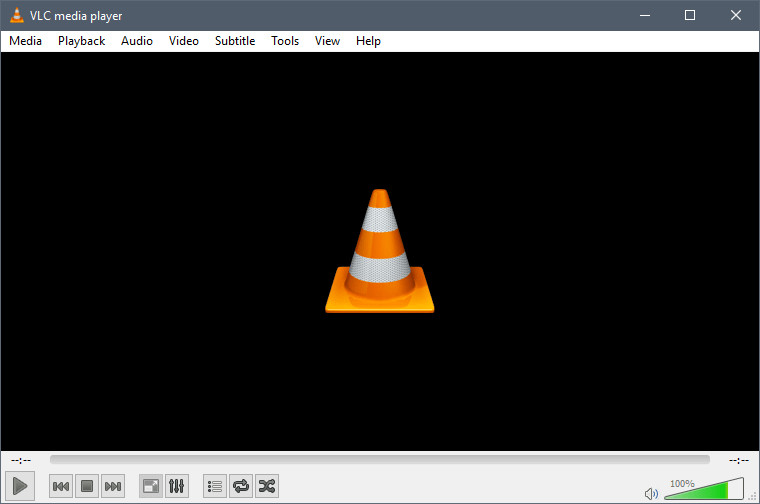 VLC Media Player is perhaps one of the most popular open-source software ever created. And chances are, you already have that on your computer. For those still unfamiliar with it, VLC Media Player is a portable cross-platform media player software and streaming media server developed by the VideoLAN project. 
It supports almost all kinds of media formats, both audio and video. Newer updates have also brought support for VR and 360 Degree video content. You can also get many kinds of visualizers and other attachments as it is open source. It is constantly updating with the pace of technology and is perhaps the best open-source media player we've ever used.
VLC Media Player is available for Windows, macOS, and also on iOS and Android.
2. Amarok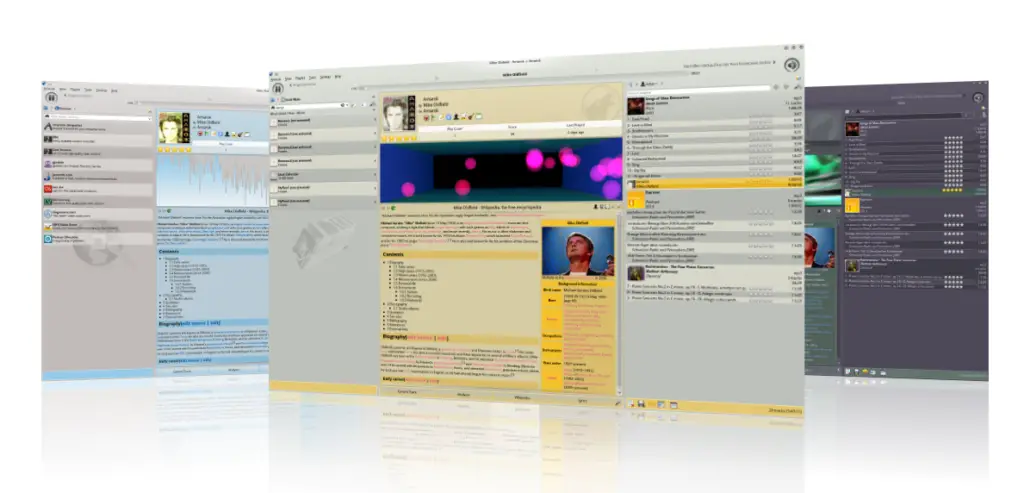 Amarok is another powerful open-source music player which has got a really intuitive UI. It is great not only for playing the music that you already love, but it also makes it easier to discover new music.
---
Protect Your Online Privacy With Surfshark
[The VPN that we use here at Tech Arrival]
---
Amarok shows you lyrics of the song you're listening to, although it may miss some non-English ones. You can also edit the metadata of your existing library of songs, add cover photos of your choice and even bookmarks!
It even supports a bunch of internet radios so that you can sit in and relax without bothering to change tracks.
3. Audacious
Audacious is an open-source music player which focuses on low resource use, high audio quality, and support for a wide range of audio formats. The application is great for those running Linux on low spec machines, although it works on Windows as well. You can drag and drop folders and individual song files, search for artists and albums in your entire music library or create and edit your own custom playlists.
You can even tweak the sound settings with the graphical equalizer or experiment with LADSPA effects. There's support for the modern GTK-themed interface or you can also change things up with Winamp Classic skins. 
4. Apache OpenOffice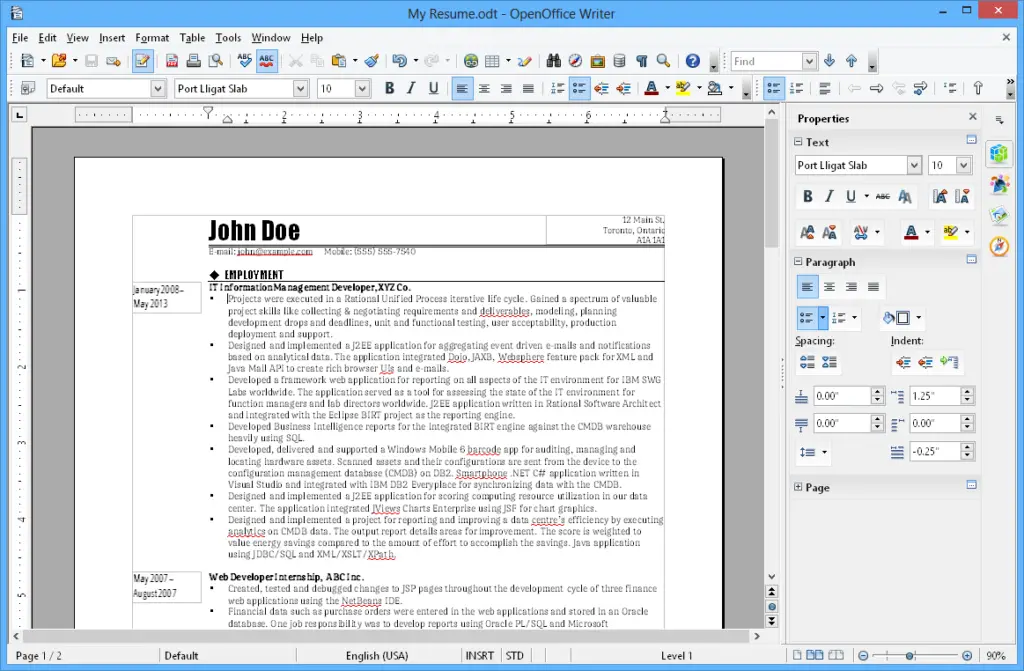 Apache OpenOffice is the free and open-source alternative for Microsoft Office and Google Docs for creating word documents, presentations and spreadsheets. It also includes Draw (for graphics), Math (for mathematic equations) and Base (for databases).
It is compatible with Microsoft Office documents and can be used to import and export Microsoft's file formats. It is the successor projects of OpenOffice.org and the designated successor of IBM Lotus Symphony.
5. LibreOffice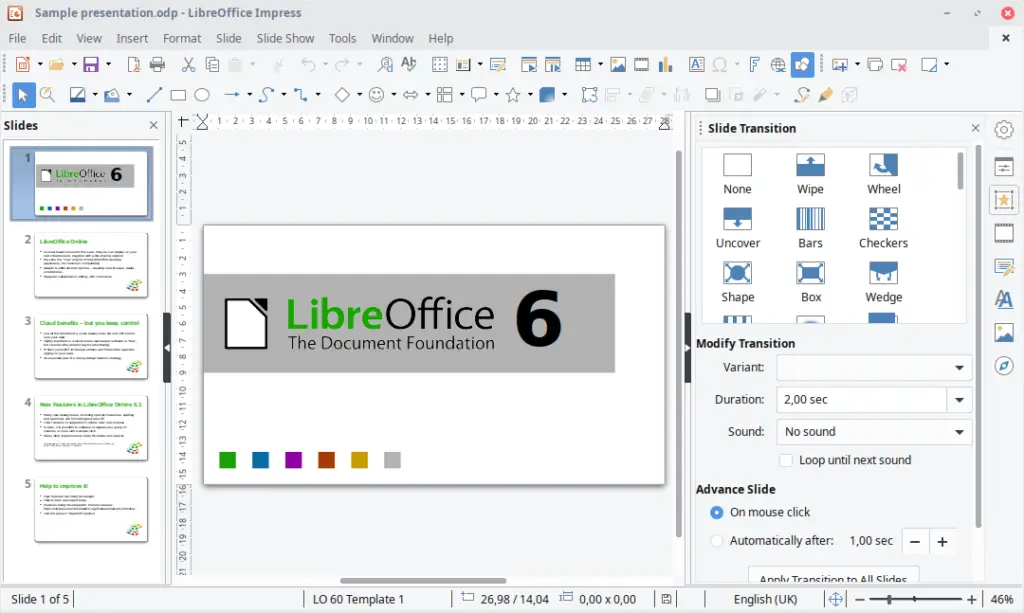 LibreOffice is another open-source productivity Office Suite. Initially, it was also a part of the OpenOffice.org project but was later forked from it in 2010. Nevertheless, that did not stop the application from developing. It now comes under The Document Foundation.
It comes with Writer (for word processing), Calc (for spreadsheets), Impress (for presentations), Draw (for vector graphics), Math (for mathematical formulae), Base (for databases).
---
Protect Your Online Privacy With Surfshark
[The VPN that we use here at Tech Arrival]
---
Just like Apache OpenOffice, LibreOffice is also compatible with all of Microsoft's file formats. It can easily import and export them to your favored format as well.
6. Avidemux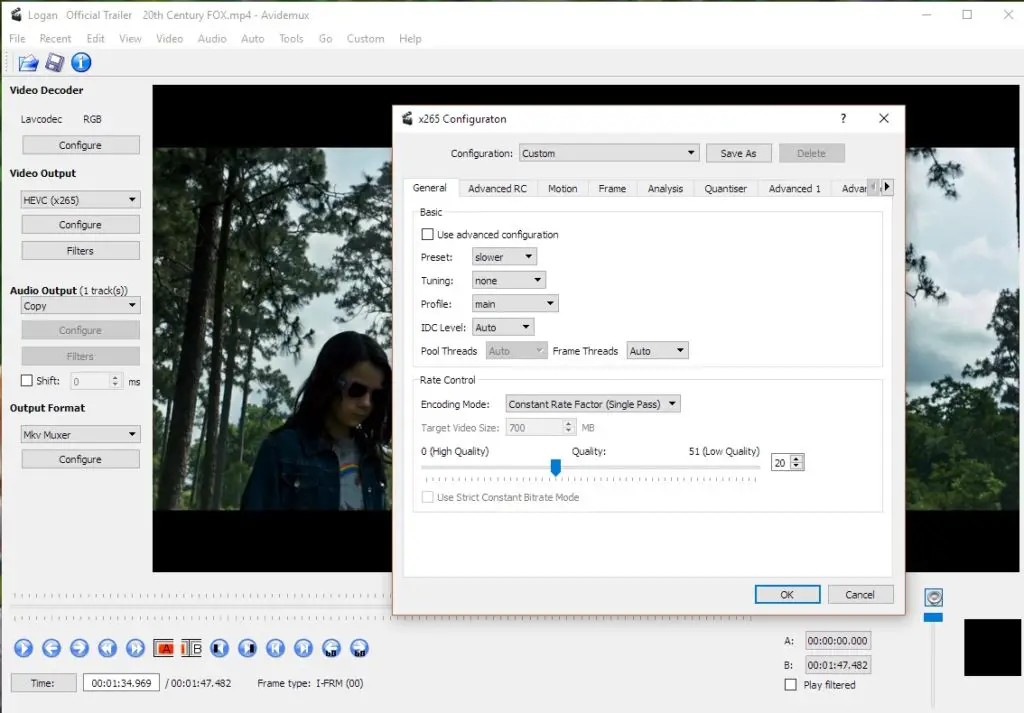 Avidemux is an open-source video editor that can be used for simple cutting, filtering, and encoding tasks. You can edit multiple formats like AVI, DVD compatible MPEG files, MP4 and ASF, using a variety of codecs.
Avidemux supports automation of tasks using projects, job queue, and powerful scripting capabilities. It is available for Linux, BSD, Mac OS X and Microsoft Windows under the GNU GPL license.
7. Open Shot Video Editor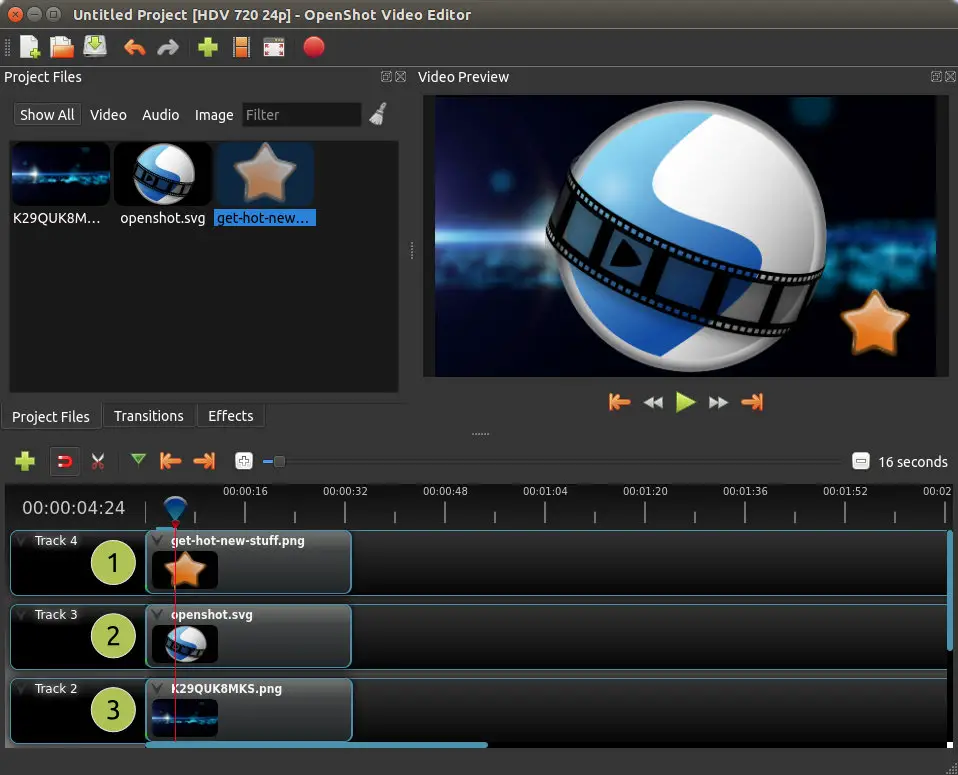 This one is another open-source video editor, which is slightly powerful than the previous one. This one hosts so many features that can actually go head to head with some of the expensive video editors.
Open Shot Video Editor allows you to quickly slice your footage into multiple parts, and add as many tracks and effects as you want. You can even add audio as waveforms, and control the speed of your footage as well. To add more videos, all you have to do is simply drag and drop. Its user interface is really nice and intuitive.
Check out Open Shot Video Editor
8. Audacity
Audacity is the best open-source audio editing software. It has stuffed up with features, accessibility, and plugins. It can record live audio, record your computer's playback, convert tapes into mp3 and other formats, edit WAV, AIFF, FLAC, MP2, MP3 or Ogg Vorbis sound files and much more.
It can also do other basic tasks such as effects, reduce noise, change pitch and tempo, isolate vocals, generate tones, etc. Perhaps the best feature of Audacity is that it supports external plugins, which you can use to add more functionalities in the future. Audacity is a multiplatform software and works on Windows, Mac, and Linux.
---
Protect Your Online Privacy With Surfshark
[The VPN that we use here at Tech Arrival]
---
9. qBittorent 
qBittorrent is a cross-platform BitTorrent client which is open source. qBittorrent is written in C++, and thus is a native application. It uses Boost, Qt toolkit, and libtorrent-rasterbar library. Its optional search engine is written in Python.
Unlike Utorrent, you don't get any ads and it has a similar interface to the same. You get support for bandwidth scheduler, Torrent creation tool, IP Filtering, and it is also IPv6 compliant.
qBittorent is available on these platforms – Windows, Linux, macOS, FreeBSD, OS/2.
10. GIMP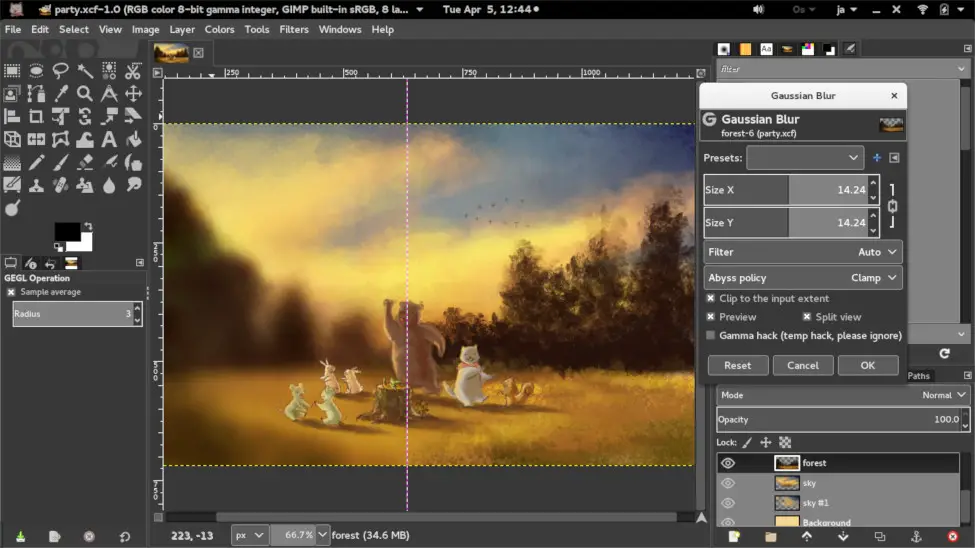 GNU Image Manipulation Program (GIMP) is perhaps the best open-source alternative to Adobe's Photoshop. It can be used for image retouching and editing, free-form drawing, converting between different image formats, and more specialized tasks.
It was created by Spencer Kimball and Peter Mattis in 1995, and since then, has been updated a lot to keep up with the times. You can even further enhance your productivity with GIMP thanks to many customization options and 3rd party plugins.
GIMP is a cross-platform software and is available for Windows 10, Linux, and macOS.
11. 7zip
7zip is a very famous open-source software for compressing and extracting files. It was created by Igor Pavlov and was first released in 1999. 7-Zip has got its own 7z archive format but can read and write several other archive formats as well.
Here are the supported formats –
Packing/unpacking: 7z, XZ, BZIP2, GZIP, TAR, ZIP and WIM
Unpacking only: AR, ARJ, CAB, CHM, CPIO, CramFS, DMG, EXT, FAT, GPT, HFS, IHEX, ISO, LZH, LZMA, MBR, MSI, NSIS, NTFS, QCOW2, RAR, RPM, SquashFS, UDF, UEFI, VDI, VHD, VMDK, WIM, XAR, and Z.
Although 7zip is created only for Windows, command-line based versions for Linux distros are available.
---
Protect Your Online Privacy With Surfshark
[The VPN that we use here at Tech Arrival]
---
12. Tor Browser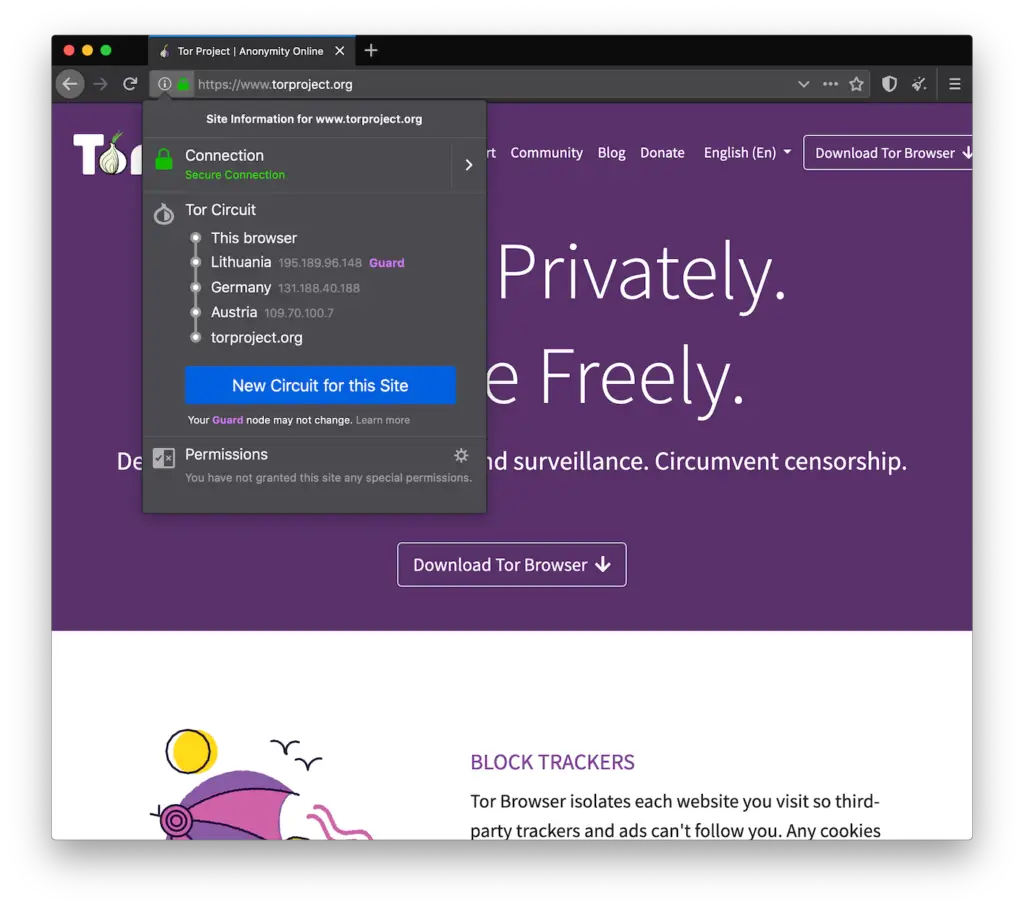 Tor Browser is an open-source privacy-centric browser that lets you browse the internet without getting tracked. It's a modified version of the Firefox ESR browser. The name is actually an acronym for The Onion Project. Tor Browser comes with HTTPS Everywhere, NoScript, and other patches to protect your privacy and security.
Tor Browser is a perfect choice for people who do not want to reveal their identity of the internet and browse it anonymously. To do this, the Tor browser reroutes the traffic through various nodes on the Tor network. It also deletes cookies and web history as the user closes the browser window, which reduces the chances of being tracked as well.
13. Mozilla Thunderbird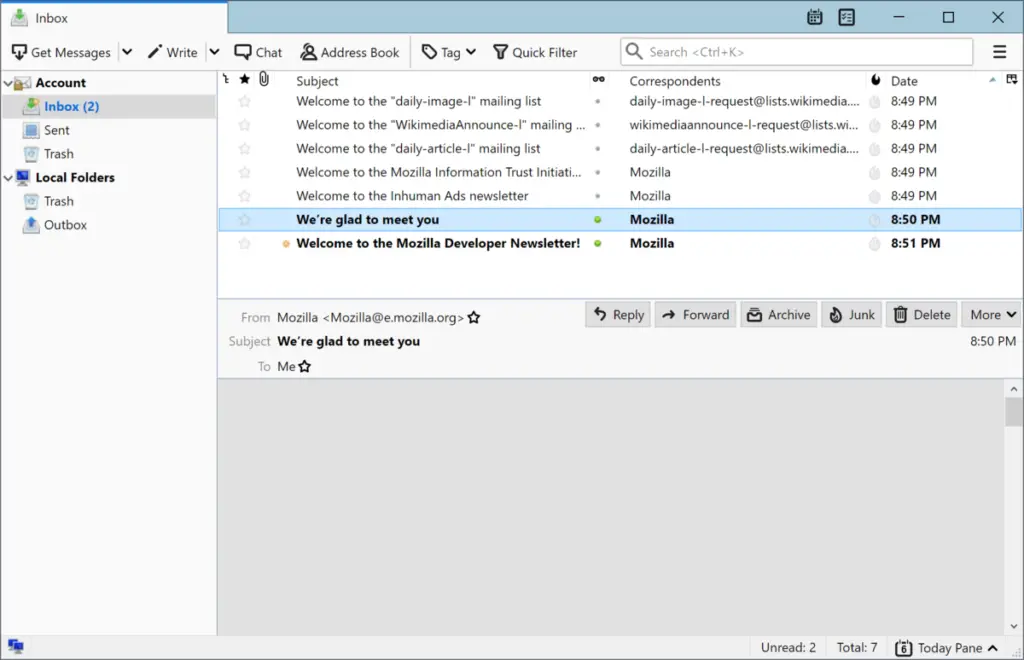 Mozilla Thunderbird is an open-source email client. It was first launched in 2004. It is a nice replacement for Outlook if you want to go for all open-source. Other than emails, it includes a Calendar, Chat client, and can receive RSS feeds.
14. KeePass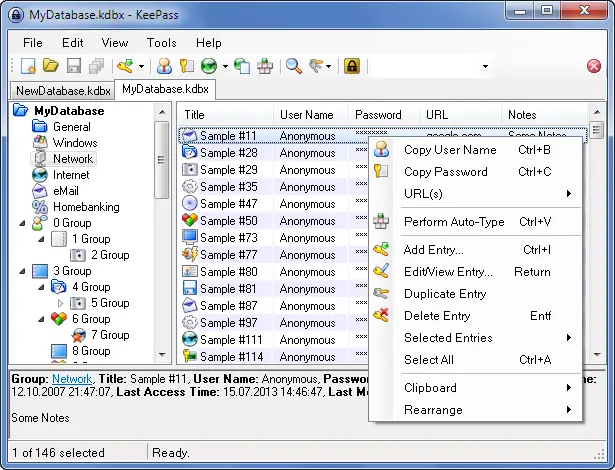 KeePass is an open-source password manager primarily for Windows operating systems. But there's also support for macOS and Linux operating systems through the use of Mono. If you have a lot of online accounts, perhaps setting similar passwords for all of them is dangerous.
Password managers like KeePass help you set different passwords for all of your accounts and then keep them safe, so you don't have to remember them. You can put all your passwords in one KeePass database, which is locked with one master key or a key file. So now, you only have to remember one single master password or select the key file to unlock the whole database. The databases are encrypted using the best and most secure encryption algorithms currently known (AES and Twofish) which is great, as it is very secure.
15. DC++
DC++ is a free and open-source file-sharing client. It can be used to connect to the Direct Connect network or to the ADC protocol. It was created by Jacek Sieka. DC++ allows you to share files over the Internet without any restrictions or limits.
The application is completely free of advertisements and has a nice and easy to use interface. Firewall and router support are integrated within the application and it is easy and convenient to use functionality like multi-hub connections, auto-connections and resuming of downloads and more.
---
Protect Your Online Privacy With Surfshark
[The VPN that we use here at Tech Arrival]
---
DC++ is one of the most ranked projects on Sourceforge and has got more than 50 Million downloads.
16. BRL-CAD
As you might have already guessed, BRL-CAD is a powerful open-source cross-platform solid modeling system that includes interactive geometry editing, high-performance ray-tracing for rendering and geometric analysis, a system performance analysis benchmark suite, geometry libraries for application developers. It has got more than 30 years of active development and is considered to be one of the best applications for CAD development.
It is so good, it has been the primary tri-service solid modeling CAD system used by the U.S. military to model weapons systems for vulnerability and lethality analyses. BRL-CAD comes under OSI approved license terms. It is available for Linux, macOS as well as Windows.
17. Inkspace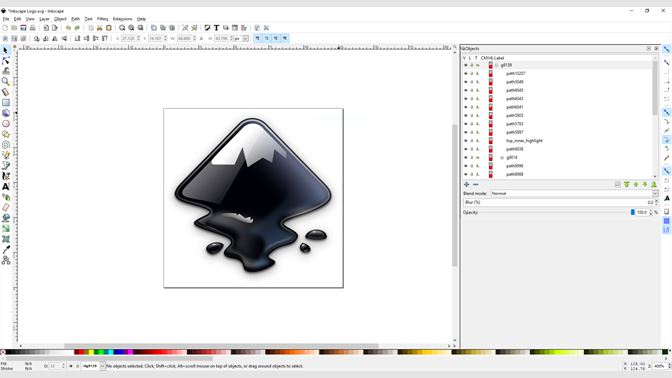 Inkspace is an open-source professional vector graphics editor. It has got flexible drawing tools that cater to a lot of different kinds of users. It has also got a broad file format compatibility so that you can save it in any format of your choice.
You can use Inkspace to create or edit vector graphics such as illustrations, diagrams, line arts, charts, logos, and other complex paintings.
18. Blender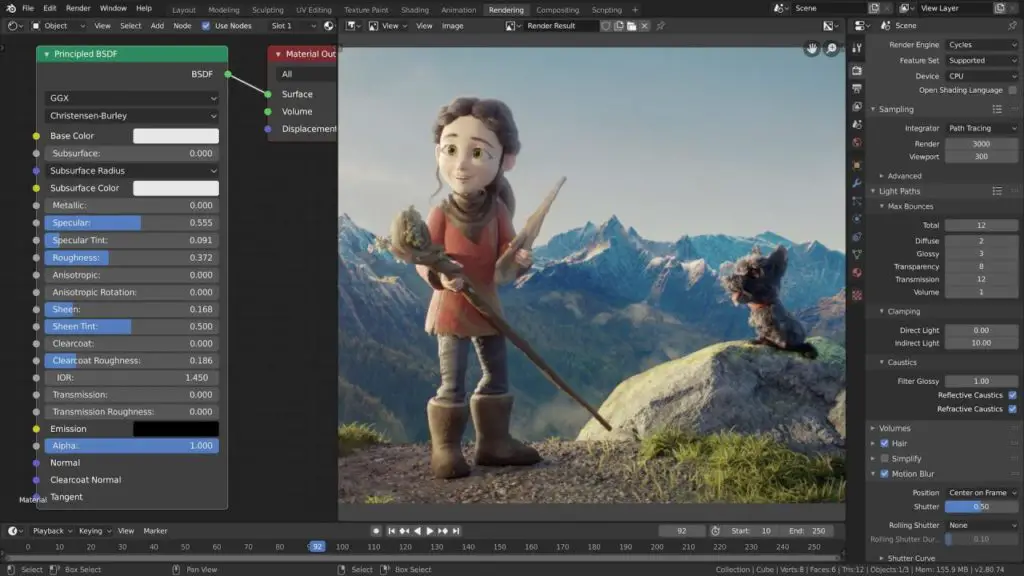 Blender is a free and open-source 3D creation suite. It includes the use of creating animated films, visual effects, art, 3D printed models, motion graphics, interactive 3D applications, and computer games. There's 3D modeling, rigging, animation, simulation, rendering, compositing and motion tracking, video editing and 2D animation pipeline.
It's a great software application for individual artists, professionals, hobbyists, scientists, students, VFX experts, animators, game artists, modders, etc. It's a very powerful tool, and the best part is that it is open-source and this, absolutely free. It is available for Windows, macOS, and Linux.
---
Protect Your Online Privacy With Surfshark
[The VPN that we use here at Tech Arrival]
---
Final Words
These were some of the really awesome open-source apps. We really hope you found at least one app useful for you. Check them out and comment down below which of them helped you the most. Also, let us know what open-source apps you use which aren't on the lost, and we'll definitely take a look at it.