Having the Internet at hand it becomes easier to land a job for experts of all levels. The seekers can see the description of the position in full and review the companies' profiles. This way they already have enough information to decide whether they want to pursue an employment.
We have segmented our review of the job search sites depending on the target set. Yet, despite segmentation, try any of them. 
Part-time and Internship, Jobs for Students 
1. Glassdoor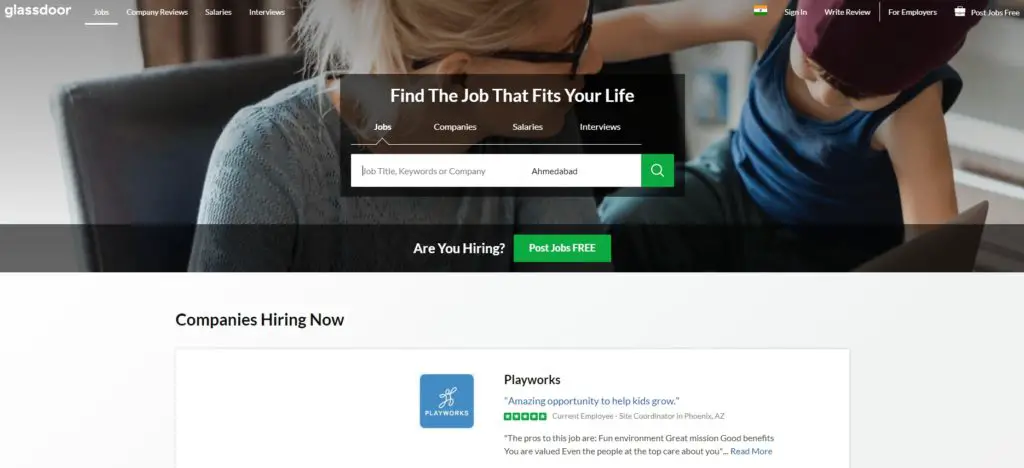 Glassdoor publishes many offers for any kind of an expert. Taking into account that one post costs $99, it's quite assuring to be devoid of scammers. Hardly any fake employer would pay this amount to cheat. 
A positive side to glass door jobs is that it supports reviews. Here, ex or current employees share openly information on the salaries, perks, and cons, and give insights on what it's like to be hired with the company. 
Anyway, do not let the negative reviews stop you from pursuing otherwise your perfect match. If you are having doubts, reach out to the workers that have been with the company for over a year and ask them about the employment condition and if they would recommend joining the company. 
2. LinkedIn 
The benefit here is seeing the person posting an ad. If you apply on the company's website or even better contact the representative of an HR Department, the chances of getting noticed increase significantly. Usually, there is a responsible person relying on the incoming messages through the platform. Contacting a person would probably get you at least a reply. 
Be prepared that the majority of your applications will never receive an answer. Or simply end up unnoticed. We would not advise relying on a single option. The truth is that even 10 or 20 completed application procedures may not bring the result. So be prepared to persist and ready to apply for numerous positions.
We suggest keeping a track of the companies you apply, the vacancy, date of application, a source you used to apply with and note for their reply. Keep it at the desktop, so when they contact you, it will be easier to remember what vacancy you've applied for, or not waste time sending a CV to the companies who have already declined your application. 
3. Upwork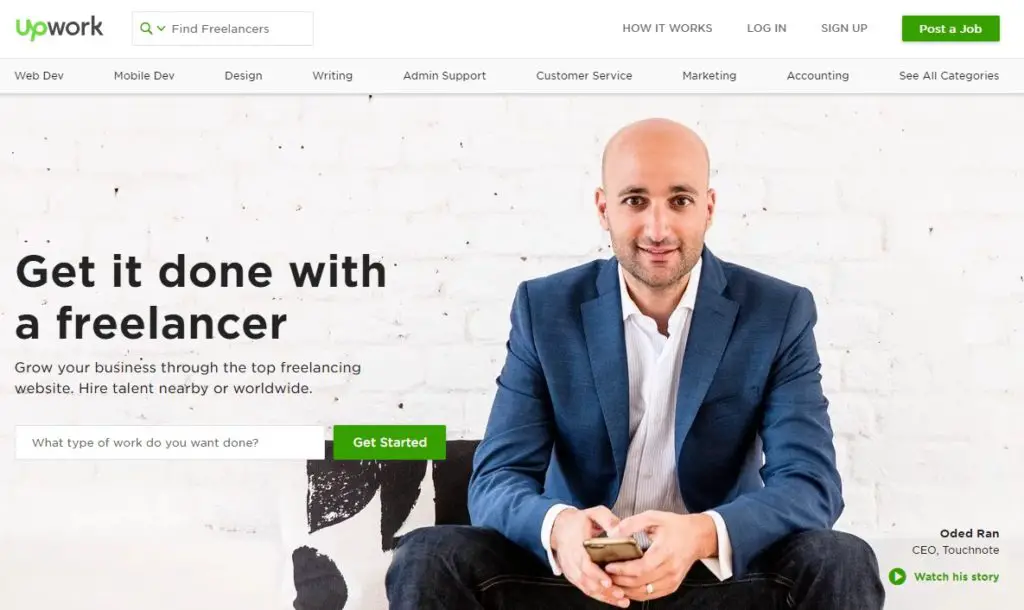 If you determined to work part-time without experiencing the "office culture", then Upwork is just the place. The platform features badges to show if the employer has verified payment method and how much do they hire and pay. 
Though having a newbie profile without any records and portfolio, you might have to take tests on the platform to prove your skills, and still finding a work here might take a long time.
---
Protect Your Online Privacy With Surfshark
[The VPN that we use here at Tech Arrival]
---
The benefits are that if you complete a job, this might become a good start for the portfolio. Also, you might, actually, proceed with the collaboration and land a full-time job as industry's moguls also use Upwork too to find candidates. 
4. WeWorkRemotely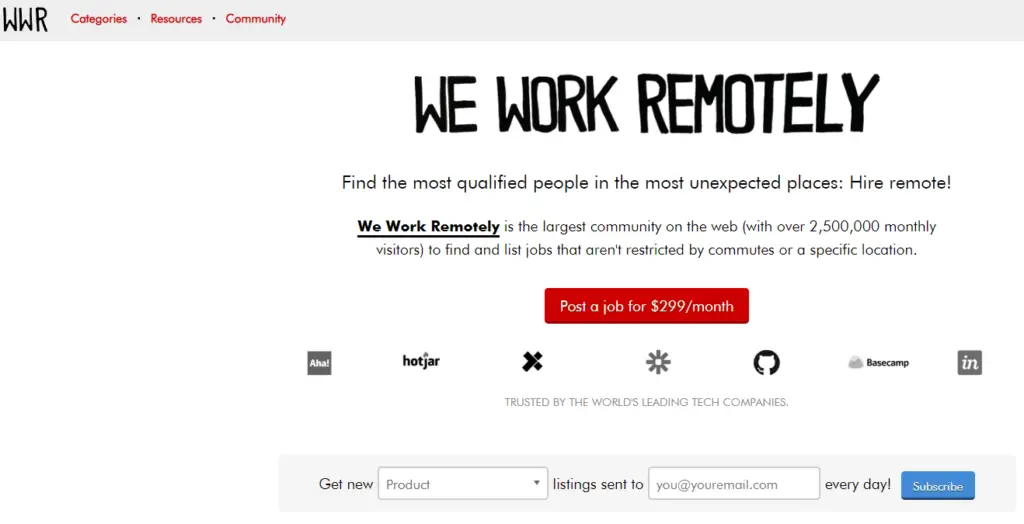 A board frequently used by the start-ups to freelancers for the remote work. This source is used to actually build teams, so you might find a full-time remote job here. Applying as a beginner, this experience can possibly take you to participate in developing future popular games or android apps that would definitely look impressive on a portfolio. 
5. Flexjobs
This is another occupation board that has around 4, 000 employers posting 30K+ offers for the experts of any level in any domain. It's a US-based platform, but the jobs are available worldwide. 
Junior and Middle-Level Experts 
1. Indeed

One of the largest platforms that has really a lot to offer both locally and globally. The web source claims 200M unique visitors and 100M posted resumes. 
With such impressive stats for Indeed, the disadvantage for the job seekers is that if a company has posted several queries, with such a large database, your CV might skip an eye of the reviewer. 
To save yourself a bit of attention amid other candidates try contacting an HR representative directly. Don't forget to state the topic of the email and do ensure that you have an impressive resume. 
2. Google for Jobs 
Of course, Google could not skip taking over this sphere. The difference is that it's not your traditional career portal, but more like a series of ads in Google search. It's an embedded feature of the engine. The company actually receives your CV directly. Also, Google for Jobs can show you the vacancies nearby which are quite a useful feature. The service has been running for over a year now. The drawback is that the employer cannot post directly, so the available offers are quite limited as it takes effort for the company to appear among the listings.
3. Careerbuilder 

It's a trustworthy resource for the companies to feature vacancies. Top US corporations use it for the job posts. Here you will find plenty of offers from the companies that take care of their staff. 
4. Dribbble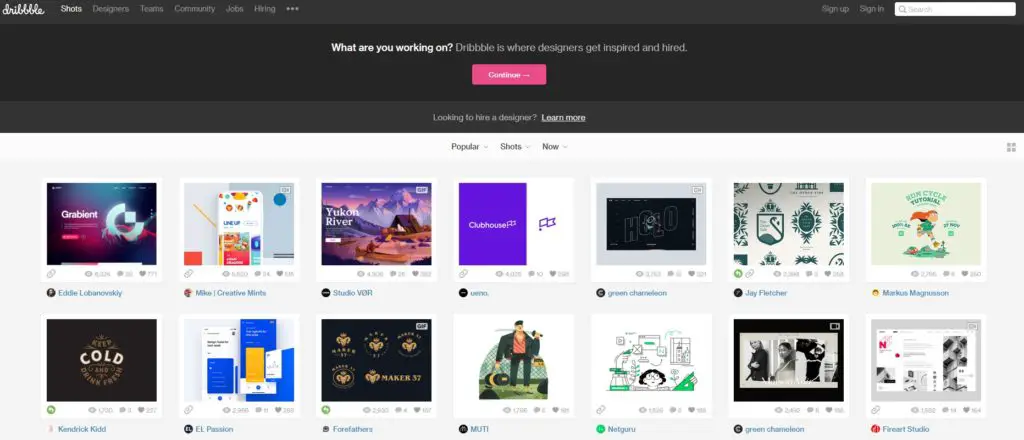 Dribbble suits the digital design employment area. It's a vast database for the domains in UX/UI and HTML pros, illustrators, and developers.
5. JobsRadar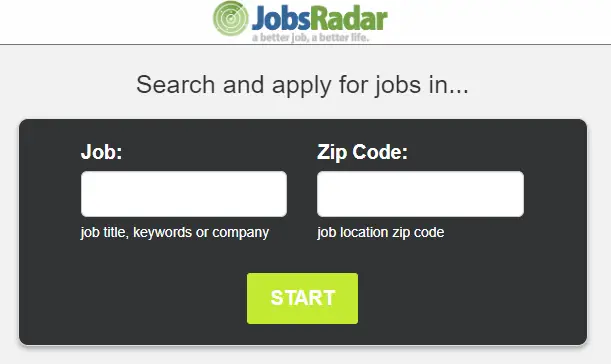 Being among largely popular employment websites, it also has over 50M resumes available for the employer to select from. With such a traffic that attracts the job hunters, this is a perfect platform to spot your future work. 
Senior Experts, CEOs and High-Profile Experts 
Reaching the top level of expertise means you dictate your own rules. At the same time, it's not common for a high-rank employee to simply submit a resume through platforms as Junior or Middle experts do. 
---
Protect Your Online Privacy With Surfshark
[The VPN that we use here at Tech Arrival]
---
We suggest contacting head-hunting agencies that can provide services of resume writer or give you a personal curriculum vitae writer and run through the market for the appropriate vacancies. After searching on your own, your browser might be flooded with unwanted job alerts. 
1. GradLeaders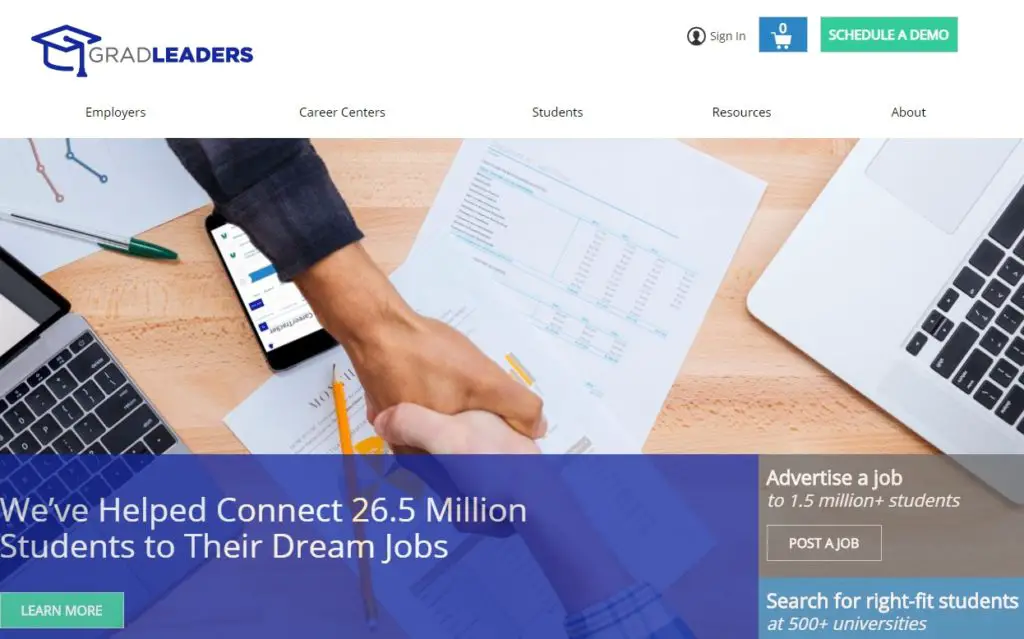 This website is designed for the potential employers and head-hunters to see the new alumni with MBA across the country.
2. Dice

The platform is designed as a meet-up point between recruiters and experts from the tech community. It's a valid website to search for engineering and IT vacancies. Almost 70% of the applicants hold a Bachelor's degree or higher and with 10-years experience in their domain. 
3. TheLadders
The website is designed for upper management and high-profile executives able to compete for the positions with over 100K$. TheLadders offer insights and advice to the seekers on their platform. 
4. US.jobs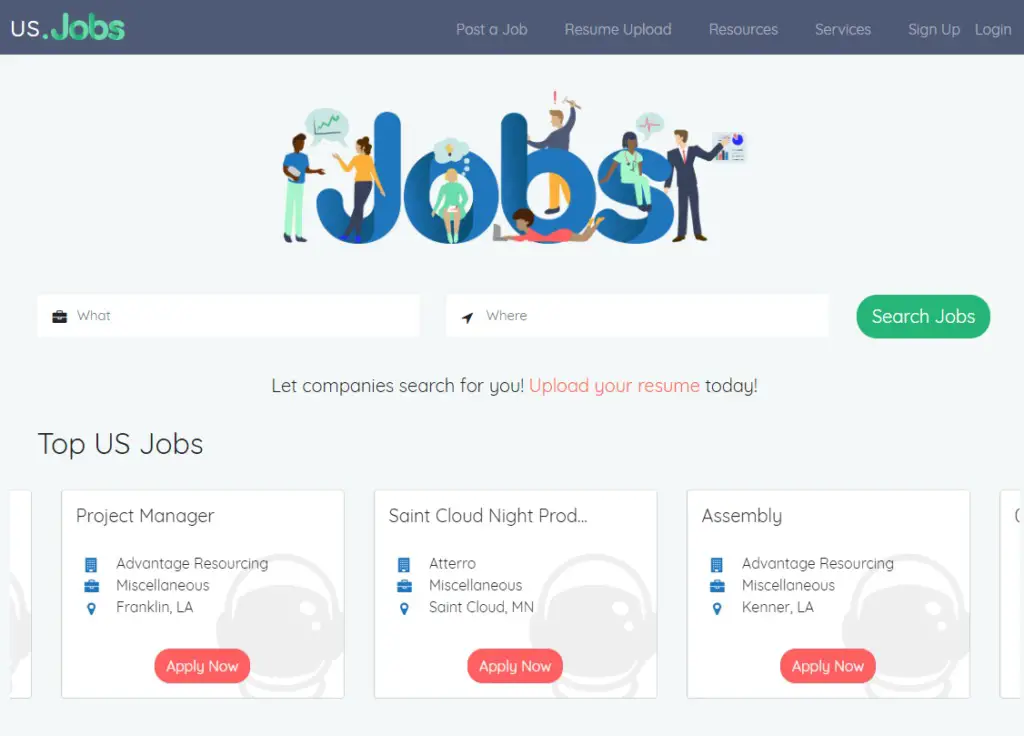 This platform offers to apply to the openings in the US government. The employer has to subscribe for membership to post an opening. Over 500 associates run this web source. Landing a job requires an extremely polished profile with an impressive pile of recommendations and a passion for solving social issues.
5. Experteer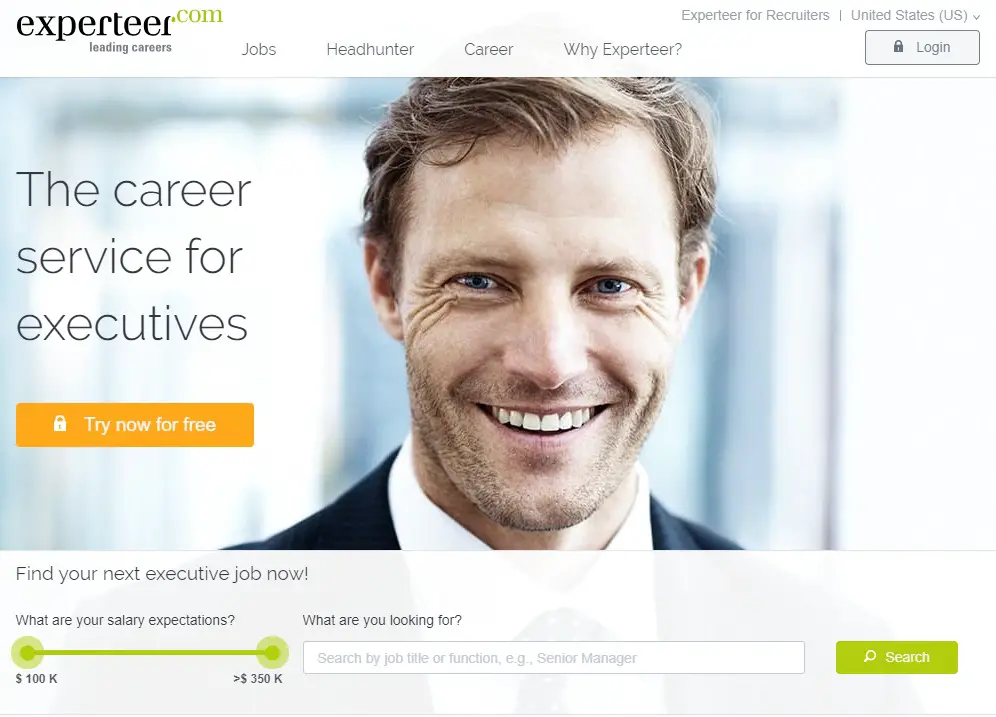 This is a European job search platform with 5,000 offers that are stored and reviewed by the head-hunters. Experteer is a job service for high-rank executives who want to apply their knowledge and expertise in the companies around the globe. 
Using Mass Media and Networking to Land a Perfect Job 
Social media has been another helping source. Posting anything on Facebook, apart from ads is free. Freelance HR experts have been openly using the platform to seek for a candidate through posts. 

Chances are if you've been looking for an employment online, then the next time you log in Facebook, ads connected to your previous search will flood your sidebar. 
Do not underestimate the role of your social contacts. Lately, the referral system is taking the toll in the business world. You can put up a post stating that you are looking for a job and see if any of your contacts will get back to you. 

Also, you change the status on your LinkedIn profile to "Active search with relocation" or anything that defines your goal. So, if you do not have a LinkedIn profile, then it's a good idea to get one any time soon. 

If you are dreading to fill up the CV form, just copy and paste your resume. If you don't already have one, use an online resume maker to create it and start your search. Find people who you used to work with and ask them to verify your skills. Make sure you do not breach any confidentiality agreements including on-going projects and campaigns. 
Keep sending your resume. It is also worth having 2 or 3 versions of your CV if you apply for different positions. Do not forget to accentuate relevant skills for this or that job opening.
---
Protect Your Online Privacy With Surfshark
[The VPN that we use here at Tech Arrival]
---