We all know how easy it is to get distracted by using our phones or tablets. Just one minute, you're organizing your work team, setting deadlines, or searching for ideas, and the next you're stuck scrolling through Facebook or reading some obscure Buzzfeed article. No one wants to lose focus, of course, but with technology, even the click of a button can lead you down the wrong path, and once you've started to verge away from your task, it's easy to fall down the rabbit hole. One app that has been the center of attention recently is BlockSite, and it's quickly rising the ranks in terms of popularity. But what is all the fuss about? We're here to find out – read on to find out more about why BlockSite has become so popular, and whether it could even be the best website blocker for getting the best productivity.
You Can Sync Multiple Devices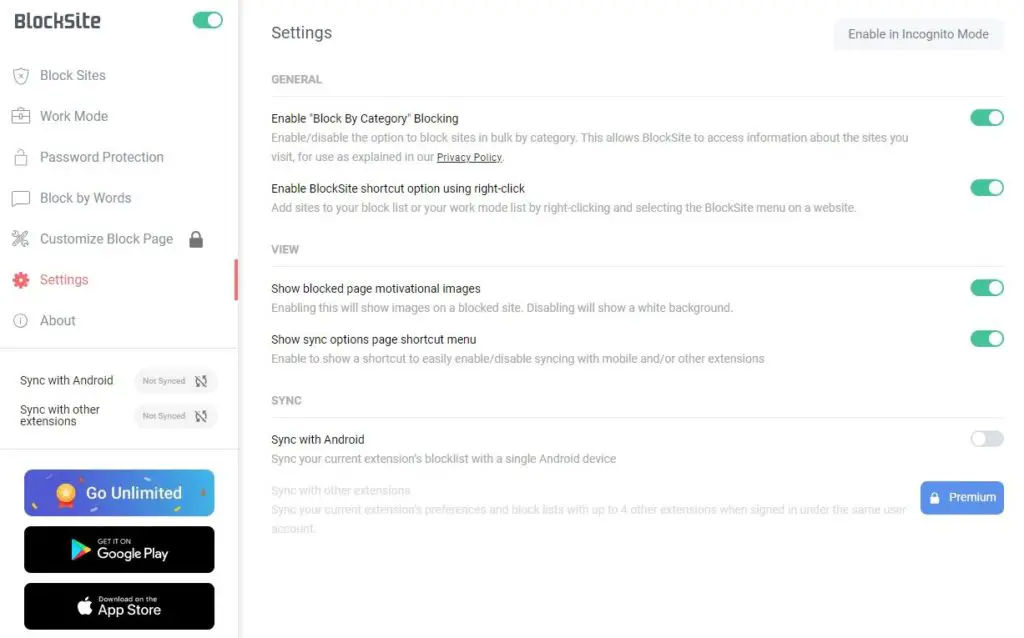 It is possibly one of the best features BlockSite has to offer. Often, when installing a website blocker, you can find that when you've finally managed to secure it on your laptop, that doesn't mean you won't get distracted on your other devices such as your phone. With many website blockers, the process of getting it running on multiple devices can be quite lengthy.
BlockSite is different as it can synchronize all of your devices. It means that when you download BlockSite on your phone, you can add the sites you want blocked, and this will apply across all of your devices, not just your phone. It not only saves you the time of setting things up but also removes the often-overcomplicated steps other website blockers may have.
Good Customer Support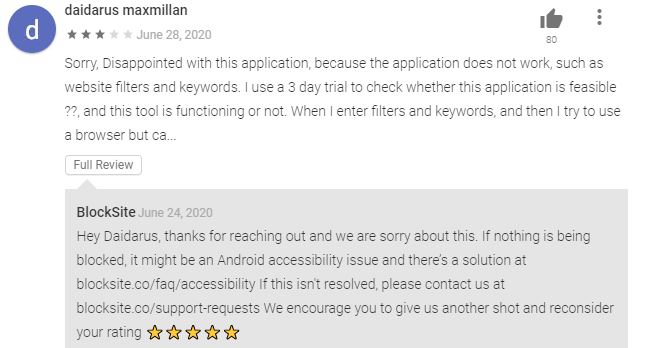 Of course, knowing lots about an app is useful when deciding to use it or not, but one of the biggest tells as to whether it will be helpful or not is through customer reviews. Through researching BlockSite, we've found some great BlockSite reviews that praise the app's assistance in improving productivity, focus, and efficiency and also some negative reviews.
Even reviews that discuss problems tend to appreciate the app and issues raised are replied to straight away by the customer services team, who respond to the review and either discuss how to fix the problem or explain that they are working on improving their app. No app is perfect, but with minimal issues discussed in reviews, and those that are brought up being dealt with quickly by BlockSite, it's clear to see why BlockSite is easy to recommend.
Easy to Download and Use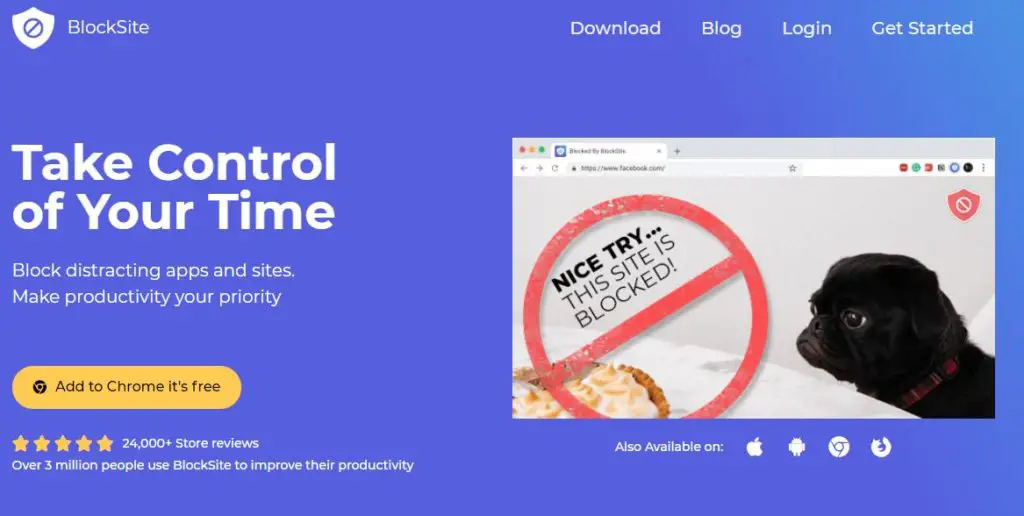 BlockSite has ease of access and user-friendliness. The app itself can be set up in just a few moments – all you need to do is download the app off respective store, add websites by entering their URL, and it should be working! You can even import set lists of websites.
The browser version is also just as easy. Once you've added the extension to your browser, clicking on it allows you to add the site you're on with just one button, as well as view the extension in a similar format to the app, allowing you to navigate your list and different sections of the app easily. So, if you find you've spent the past half an hour looking for things to buy on Amazon, all it takes is one click of a button, and you can make that distraction disappear!
It Can Block Apps as Well as Websites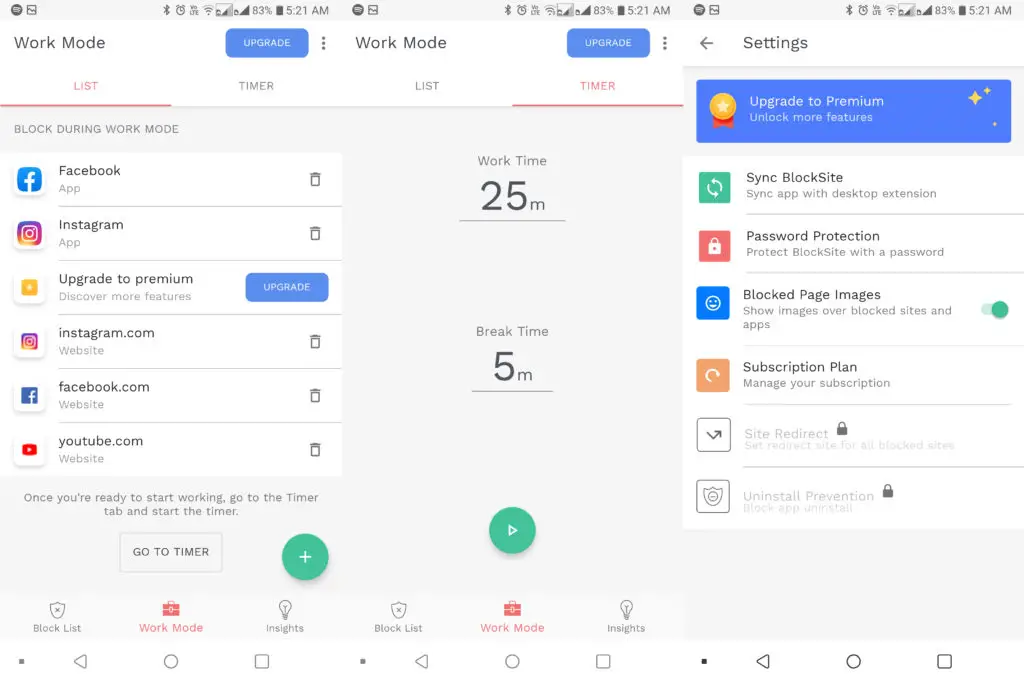 If you're using your phone or tablet for work, it can be easy to take a quick look at social media while browsing or take a 5-minute break that turns into an hour of mobile gaming. It means that even if you can't find yourself distracted on the internet, other apps can pull you away from focusing on your work. Using BlockSite not only you can add websites that are likely to distract you, but you can also add apps. These will appear in your list underneath sites and work the same way, so as soon as you open an app or click on it, you'll be faced with a "back to work" message, often featuring a cute dog or animal, and a funny little message such as "Stop Horsing Around!". These quirky reminders work for both apps and websites. It means that if you ever feel the need to drift off to another app, BlockSite can remind you to get back to work.
It Can Fit Around Your Schedule
One of the best features of BlockSite is its inbuilt schedule. Everyone has different hours where they're working or needing to spend time on something else. It means you can set your own hours to dictate when you can and can't view your blocked websites. If you worked Monday to Friday from 9 to 5, for example, you can input those days and those times and BlockSite will only block those sites in those times, meaning if you do want a bit of downtime in the evening, you can happily scroll Twitter without having to go back into the app to disable it. If there are sites you always want blocked, you can set them as such, so that even when out of your schedule, you don't visit them – and there is even an "Adult Block" to allow adult sites to be blocked. On the desktop view, not only can you add a schedule, but you can also add intervals in this schedule – so if you want to be able to play games while on your lunch break, this is easily doable.
A Unique "Work Mode"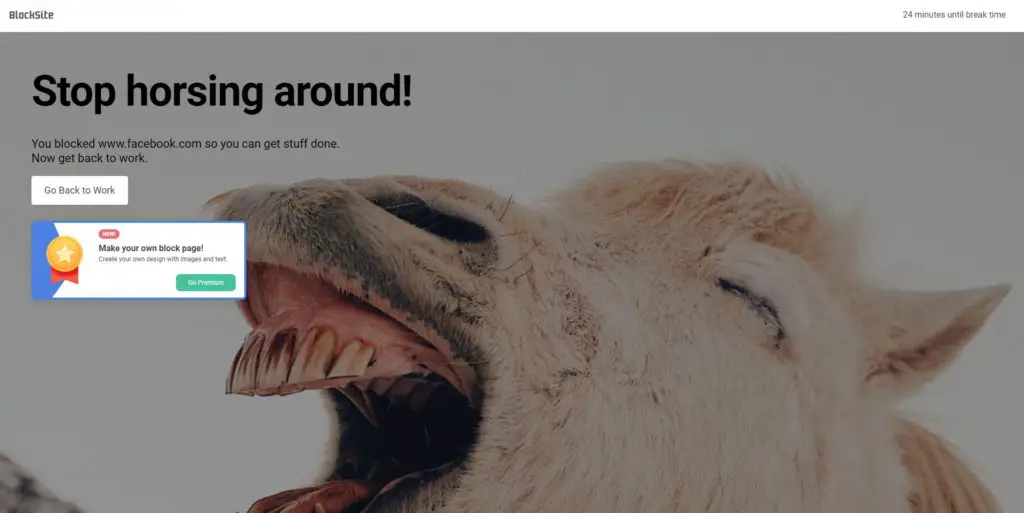 BlockSite doesn't stop at its schedule feature, however. It also has a "Work Mode". It is similar to the Pomodoro technique – it's hard to stay focused for a long time, and so you can set a timer to block sites for a set length of time, for example, 25 minutes, and then give you a 5-minute break. This will repeat, meaning you can spread your work out into manageable chunks. This is particularly useful for students – young people are three times more likely to use social media than the older generation, meaning they're much more likely to be distracted by social media, as well as other apps. Putting work for studies into chunks means it's much easier for them to focus and keep at it for a longer time than if they were sat at their desk working, and doesn't totally deprive them of social media, either. It provides the optimum balance of work and play to encourage the most work to be done.
---
Protect Your Online Privacy With Surfshark
[The VPN that we use here at Tech Arrival]
---
Improves Productivity and Saves Time
These ways of managing time mean it's much easier to keep your focus while working, and you're much more likely to put your head down and keep working instead of getting distracted. It not only helps to increase the amount of time you do spend working, but you can encourage a more in-depth focus in your work and have more chances of getting "in the zone". It will mean you work quickly but also produce better work for the time you spend too, and your concentration is solely on your work. Having more time then allows you to focus on newer ideas, prove yourself to your superiors, and avoid finding yourself stuck with lots of extra work to do that you should've done while playing Candy Crush.
It Can Improve Your Personal Life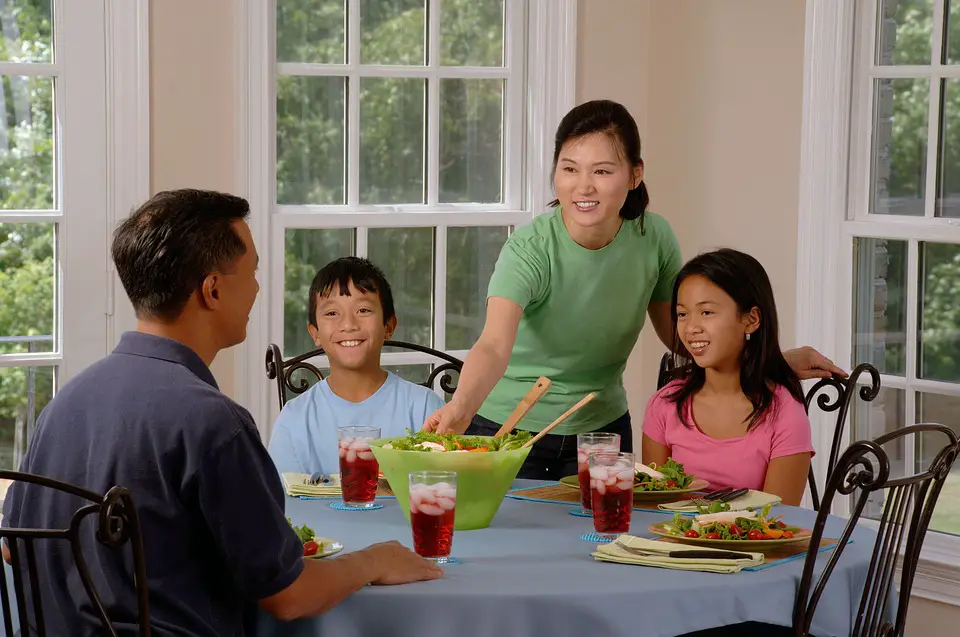 There are other benefits outside of work that it can help with, too. 1 in 3 Americans use their mobile phone at the dinner table. It has several issues, one of which is distracted eating. It can mean you eat more than you should and possibly feel hungry later and eat even more, as your brain is not fully realizing that you're eating if you're scrolling through your phone. Having a reminder to stop and focus on your meal and enjoy what you're eating can not only mean you eat only what you need, and not push the limits too far, but encourage a more positive attitude towards food and prevent you from becoming overweight.
The other benefit is that you don't find yourself ignoring your family members or partners. Dinner used to be a time to catch up on family matters, talk with each other, and connect, but it has now become a time where we end up ignoring each other. Having a reminder not to get distracted on your phone allows you to put it down and build connections with your family members again, meaning you can feel happier and closer as a group.
BlockSite has countless great features, alongside many positive recommendations, which means we believe it could be the next best website blocking app on the market, which can transform our world for the better.