If you are in the business world, you must have heard about the website called Fiverr. It is an online platform that helps clients and businesses find freelancers for a wide range of services. 
Both small and big businesses rely on Fiverr to hire freelancers in different fields to complete their tasks. Some of the popular fields in Fiverr are content curation, writing and translation, graphic designing, and digital marketing. Fiverr also helps businesses filter contractors to find the perfect match to complete their tasks. 
Companies use contractors from Fiverr to reduce their workload. For example, let's say you have a project to complete, but you have no one with the required qualification to complete the task. Instead of hiring someone permanently, businesses turn to platforms like Fiverr, where they can hire freelancers. By doing so, they don't have to hire a permanent employee. They just outsource the work to a contractor on Fiverr. This not only saves money but also releases the workload.
Also read: How to Keep Accounting Records for Small Business
Why is Fiverr Good For Your Business?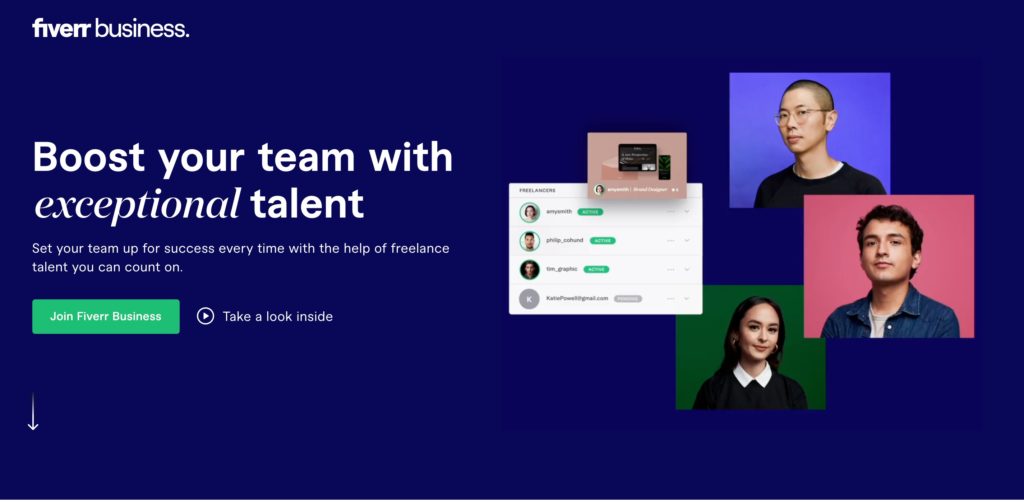 The way we work has changed significantly from what it was two decades back. In today's world, companies are more interested in working with freelancers than ever before. This is because it helps them to strengthen their workforce.
Working with freelancers has plenty of benefits. Companies that were once skeptical of this concept are actively looking for freelancers. This way of getting work done is more flexible. At the same time, it gives you control over the freelancers you work with. 
When it comes to hiring freelancers, Fiverr is one of the best platforms out there. This site has been providing project-based freelancers to businesses for more than a decade. It gives an easy way to connect with clients around the world. Recently, they have introduced Fiverr Business to give more benefits to companies. It allows companies and businesses to take full advantage of the Fiverr freelance network.
The services offered by Fiverr are divided into different fields, and each of these categories is further broken into sub-categories. Before hiring freelancers, you must look into these categories and check the kind of services offered.
One of the best things about Fiverr is that it is affordable. This encourages companies to look for more freelance work. You can find freelancers for various fields of specialties. All you need to do is hire the ones that are suitable for the job. On the other hand, contractors can quickly find a job suitable for their skillsets. 
The platform also provides you the details of a particular contractor. This includes jobs/gigs completed, feedback, ratings, and even cancellation occurrences. This helps you to decide whether you want to hire the contractor or not. Even the search tool provided by Fiverr can help you filter results based on the qualifications you are looking for.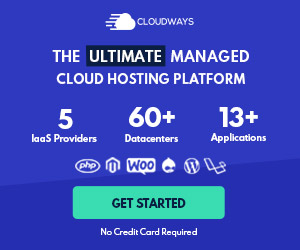 Why Choose Fiverr?
Fiverr is a very useful platform for businesses. This is a platform that allows companies to create a team of qualified freelancers that can deliver projects that are important for the success of the company. It allows businesses to work more efficiently.
With Fiverr, you can hire freelancers who you think are suitable for the job. In other words, it allows you to expand your team without having to hire anyone permanently. Many companies use this service to reduce their workload. If your employees are already burdened with work, you can use Fiverr to shift some of that workload. It is a very powerful platform that can help you take your business to the next level.
By accessing Fiverr, you can tap into the freelancer market. You use the Fiverr interface to interact and collaborate with a team of freelancers and use them to work on your project. Not just that, but it also allows you to monitor the project till completion. The best thing is that you will have your success manager who can help you find freelancers suitable for the job. At the same time, you will also receive assistance in managing the completion of your project.
How Fiverr Helps Your Business?
There are plenty of benefits to reap when you choose to use Fiverr. Whether you are just a start-up business or an established company, you can use Fiverr to complete projects that are critical for your organization.
Fiverr gives you the flexibility to hire skilled contractors in varying fields. You can hire freelancers suitable for your project and use their potential to pursue your goals. Instead of hiring full-time employees or increasing the workload, you can hire freelancers to get the job done. This will help you save money and reduce workload and increase the productivity of the existing employees.
Here are some of the main advantages that you can get from Fiverr:
1. Helps You Save Money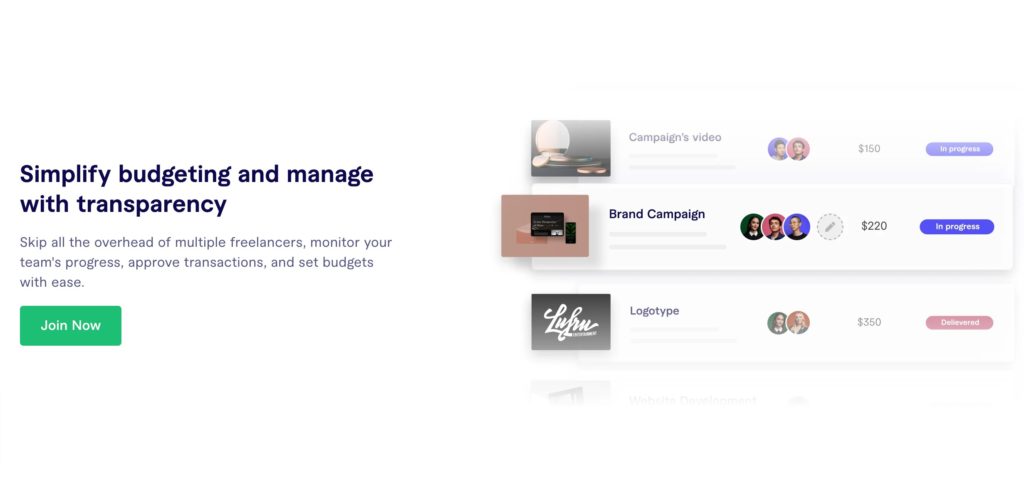 When you choose Fiverr, it helps you to save a lot of money. Instead of hiring full-time employees, you find the right freelancer for your project. It helps you to find freelancers in any field and with any level of experience. If you don't want a long-term and expensive commitment, Fiverr is the best option for you. It helps you to maintain your budget. 
2. Allows You To Do Experiments

If you didn't realize this yet, freelance is a great way to test new ideas. Instead of diverting your employees from their main responsibilities, you can find freelancers to get your task done. It is a more convenient thing to do when you are trying out something new.
3. Boosts Productivity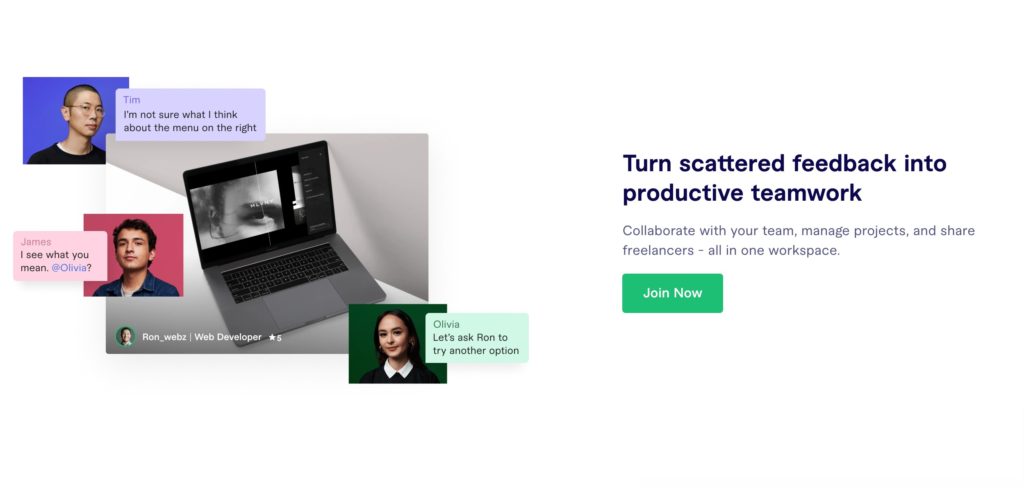 Another big advantage of using Fiverr is that it helps increase the productivity of your company. It allows you to rebalance your workload by assigning certain tasks to freelancers in specific fields. This gives you more time to focus on other important things in your business.
4. Helps Resolve Issues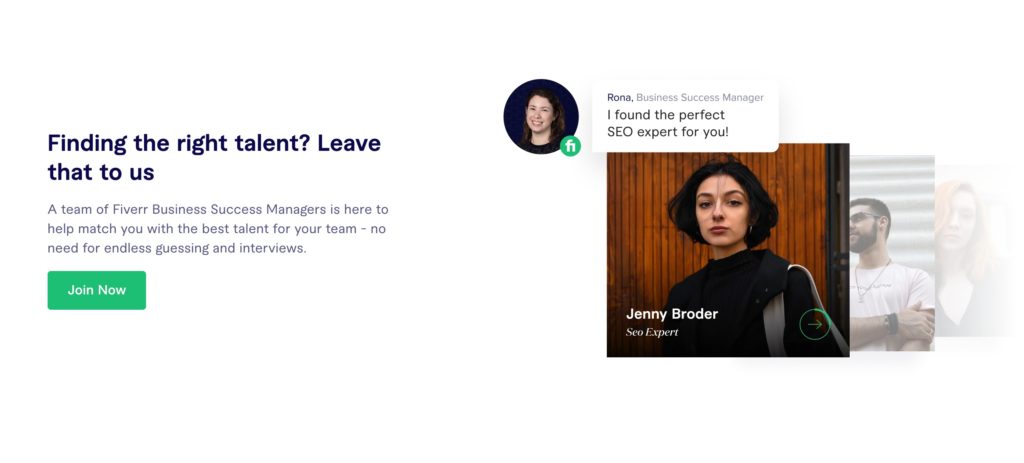 Sometimes, your business faces complex issues. In such a situation, you can find the help you need to resolve the problem. You can look for a qualified consultant to help you out. Or you can find a freelancing data analyst to go through the details.
5. Helps Build a Startup
If you have been waiting for a long to start a business, Fiverr can give you the kick-start you need. As a start-up, you can find freelancers who are suitable for your new company. Since freelancers are not permanent employees, it won't cost you much, which is a very important thing for a start-up. Also, Fiverr freelancers can provide business plans to help you out.
Also read: Pros and Cons of Crowdfunding for Business
6. Flexible
The economy of a country is never stable. Since Fiverr provides service on demand, it gives you more flexibility and helps you focus on more important and pressing things.
Conclusion 
Fiverr is a great platform for all kinds of businesses. Whether you are an established business or a start-up company, you can find talents from various fields on Fiverr. By delegating tasks to freelancers, you can shift the workload and save a lot of money. It is because of platforms like Fiverr that you don't have to spend on full-time employees. Just look for freelancers with the skillset you want and get your work done in no time. This is any day more convenient than managing employees in your company.