Instagram lets you customize a lot of things in the app. But when it comes to messaging, you get plenty of more features. Since Facebook merged both Facebook Messenger and Instagram DMs, many new customization features were introduced. 
The most common was messaging your Instagram and Facebook contacts through one app. However, we won't be discussing all of them in one post. Today, we will tell you about changing Theme Colors on Instagram DMs. This is a very common feature we see in messaging apps nowadays.
Instagram gives you several themes and accent colors to choose from. If you're wondering how to change them, here is a complete guide that you can follow.
Also read: How to Change the Instagram App Icon on iPhone & Android 
Update the Instagram Messaging App 
Changing your theme on Instagram chats is as easy as a piece of cake. You just have to follow some simple steps, and you're done.
Before starting, make sure you're using the latest version of the app. Although this update came in 2021, you might have this feature. 
To update the app, you can either use the Play Store for Android or App Store if you're on an iOS device. After updating the app, you will have to install the cross-platform messaging feature. This will let you use the new messaging features.
For that, navigate to your Profile page. From there, tap on the menu icon and select Settings. Once you open Settings, you will see an Update Messaging option. Tap on it, and this will update the new messaging platform in your app.
To confirm this, you can see the messenger icon at the top right corner of your screen instead of a traditional flight icon.
Steps to Change the Theme and Accent Color of Instagram DMs
Once you've updated the app, you can easily change the Theme or Chat colors on your Instagram DMs.
Open the Instagram app and tap on the messenger icon from the top right corner. It will show all your chats. From there, choose the conversation where you want to change the theme or accent color.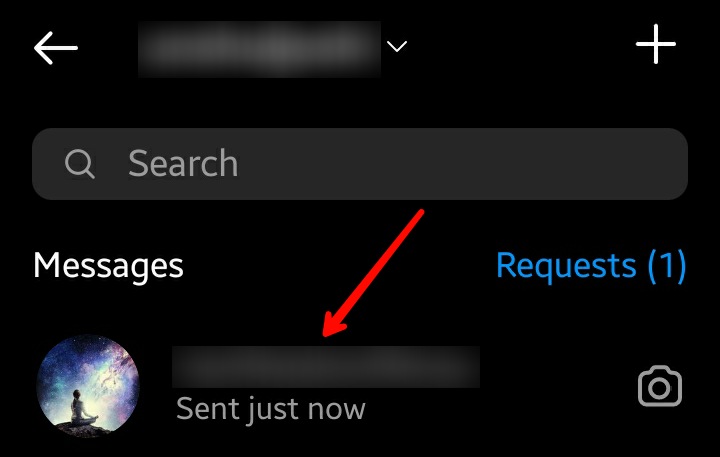 Now tap on the username of your contact.

A new page will appear. Tap on the Theme option under Chat Settings.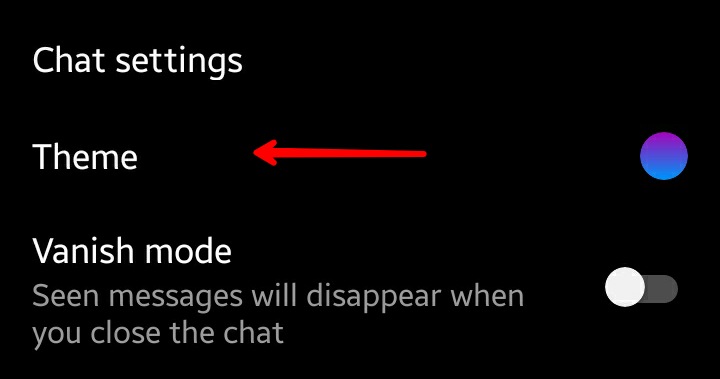 On the Chat theme menu, you will see plenty of themes under the Theme section. Some of them might be limited and can change after an update. You can choose any that you like.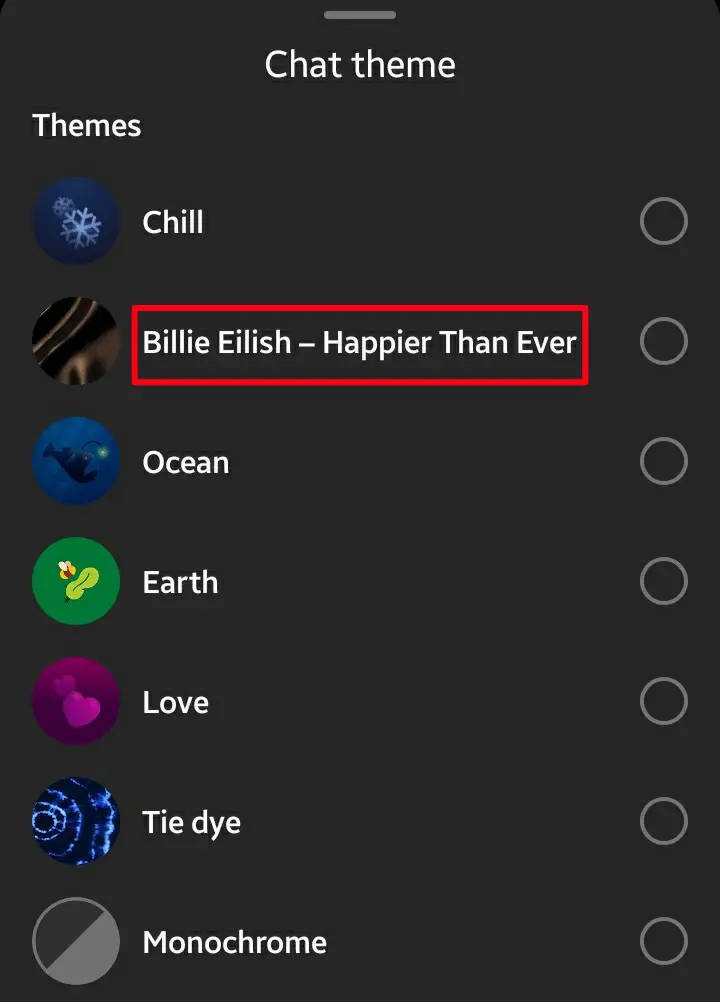 For accent colors, just scroll down a little bit. You will see a new Color and Gradients section. In that section, you will find many color options that you can use on your chats.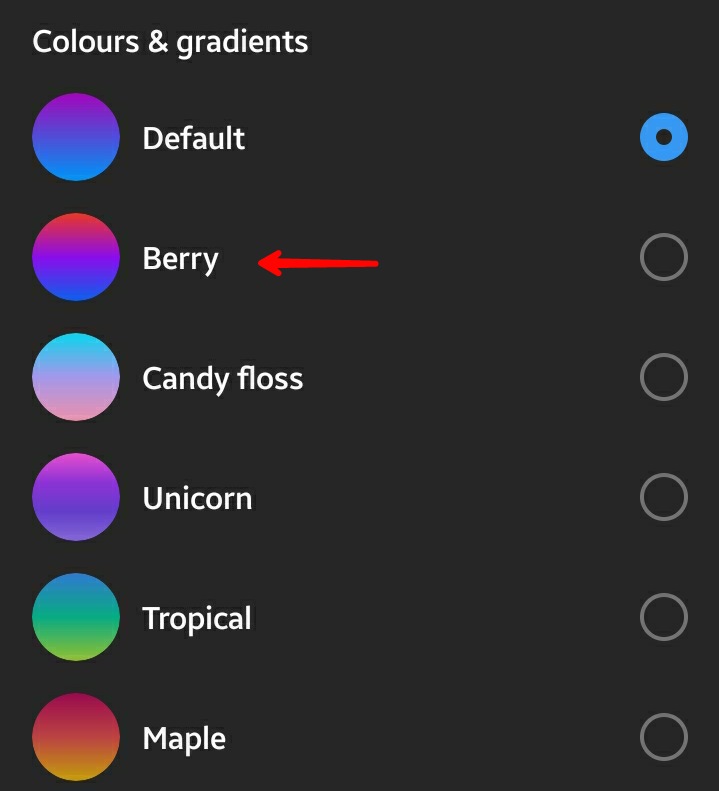 Once you select a theme or chat color, it will be applied to the conversation. Instagram also sends a notification to the other end that the theme or color has been changed.
If you change the theme, it will be the complete background of the chat, and the chat section will be changed.
But in the case of accent colors, only the colors of the chat section will change.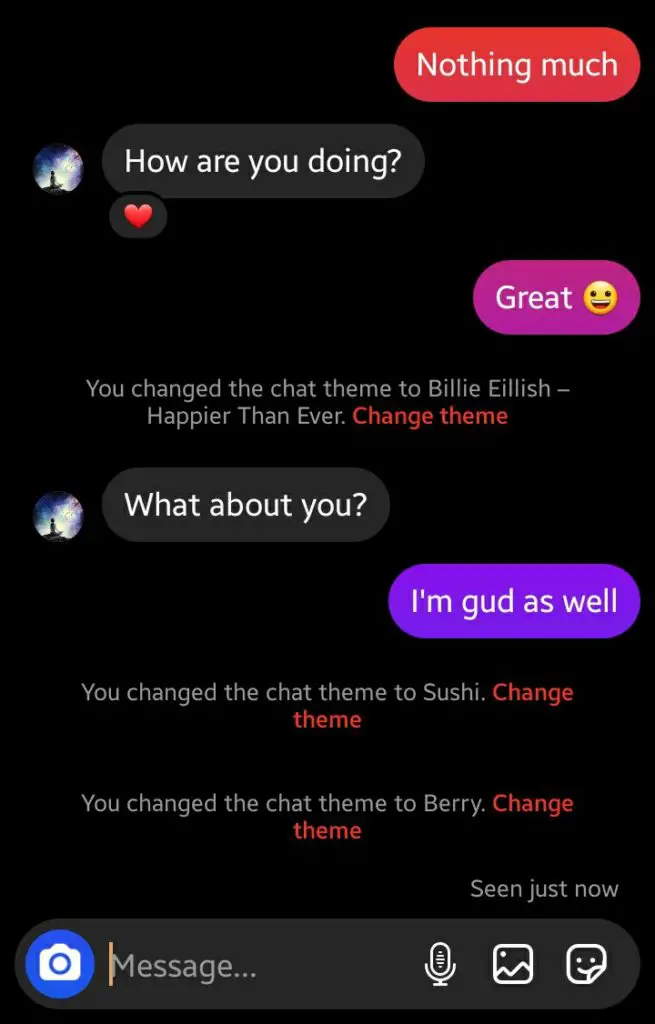 If you want to revert to the default theme, you can choose the Default option from the Color and Gradients section.
This was all you need to know for changing the theme and accent color in your Instagram DMs. Follow this method to add exciting themes and colors to your chats and give them a fresh, lively look.
Also read: How to Change Instagram Fonts for Your Profile & Captions
Frequently Asked Questions (FAQs)
Can we add custom themes on Instagram chats?
No, as of now, Instagram doesn't allow custom themes for Instagram chats. You can only select from the given options.
---
Protect Your Online Privacy With Surfshark
[The VPN that we use here at Tech Arrival]
---
How many themes are available on Instagram?
There are currently only 7 themes available, including the famous Billie Eilish – Happier Than Ever.
Why won't Instagram themes work?
This problem can mainly occur due to some issues with the app. Try clearing out the cache, updating the app, and re-login to your account. If the issues are still not resolved, there might be a problem with your account.