The power of branding cannot be argued. In today's business marketplace, the biggest difference between average and successful businesses is defined by the brand identity of each "player" that competes.
How to create a brand? That's not a good question. How to create a powerful brand? That's better.
First of all, great brands have great stories. Storytelling is the second aspect of branding, as it provides something that no other technique can offer: authenticity and uniqueness.
These two qualities will often result in a powerful, unique value proposition, which is, in fact, the cherry on top of the cake which is the branding process.
While a unique story can be told through your brand's name and slogan, it can also be present in any piece of work that you write. Your brand can feature stories in blog posts, on social channels, in traditional media outlets such as radio, etc.
Storytelling is just a small part of developing a successful brand identity. But what is brand identity? So many people refer to branding, brand identity, brand image, without understanding their true meanings.
What is Brand Identity?
The brand identity is the essence or the fundamentals of your branding. Brand identity = who you are as an organization. It is closely tied with your brand's message (the promise and the mission). The brand identity has more to do with the company's reality, rather than the image it wants to shape.
To improve your brand identity, you must improve yourself. More specifically, you should improve both your writing skills and your branding strategies in a way that allows them to become one – your brand identity.
Education is the root of excellence, so if you want to aim big, you must also think big. Only a great individual will be able to develop a great brand.
Improve Your Writing to Improve Your Communication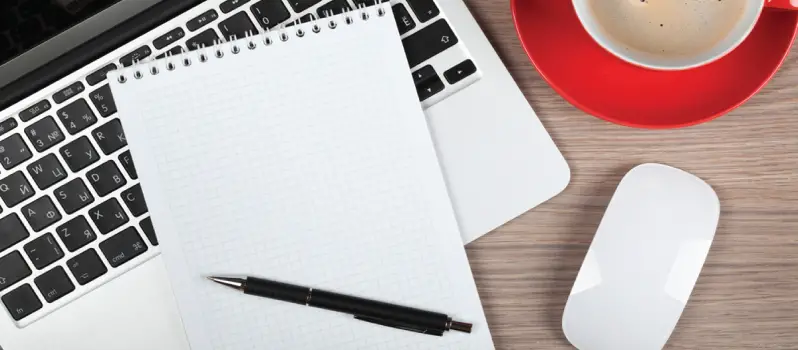 First of all, if you want to create a strong brand identity, you need to have strong writing skills. Of course, not every marketer, entrepreneur, or small businessman is able to craft good business writing or even copywriting.
Business writing is about communicating clearly, through simple words, all the complicated concepts that the audience wants or needs to understand about your brand, your mission, your products, their needs, their problems, and their preoccupations. Business writing is more educational rather than promotional.
By contrast, copywriting is the art of selling. You can sell ideas, products, services, convictions, beliefs, and so on. Either way, copywriting is the art of entering your readers' subconscious while giving him a "ride" that presents the benefits, the urgency, and the true value of your brand, offers, and value.
One thing is clear: if you want a fruitful future for your brand, the writing must be impeccable. Why exactly? Because writing is simply communication, and business results are heavily influenced by the communication efficiency between the brand and the customer.
If this paragraph has given you some chills – that is, if you lack confidence in your writing skills – I'd highly suggest you outsource your content development:
Upwork (a great place to outsource and hire excellent writers)
Warrior Forum (a digital marketing forum that has a "Hire Me" section)
Beautifully Showcase Your Brand's Story & Values
For a brand to be remarkable, it needs to be different. Seth Godin called it the "purple cow" – that special cow from the field that immediately draws your attention. If you see a group of 10 kids, 9 boys, and one beautiful girl, you'll immediately pay attention to the girl.
It works the same with your brand's identity. Storytelling is the best way to develop and then constantly improve your brand's image and identity. Your values, principles, and mission statements represent who you really are, beyond all the advertising, marketing, and "common" business aspects that are shown to the audience of potential customers.
Writing can help you illustrate your true motive for being active in the marketplace. If you choose a story that resonates with the greater good (and if you manage to properly brand it), customers will no longer buy only to gain value themselves, but also because they want to help you gain value.
For example, Dove, even though it's selling cosmetics and women's products, is constantly encouraging women (through their strong messages) to care less about society's judgments and to care more about their true beauty. Nike is inspiring every athlete to take their performance to the next level, no matter how tough it is. Great stories, great brands.
Write and Promote in Terms of Quality over Quantity
Quality over quantity. Always. That's a lesson you should already have learned. It's like the difference between prioritization (single-tasking) and chaos (multi-tasking). When you are single-focusing on an object, person, or task, you can learn, communicate, and interact in a much more complex way.
If you write 10 average-quality articles every single week, you'll get average results. However, If you write 1 amazing article each week, you'll get amazing results, even though the quantity of your work was less.
If you write an article in one day, I'd suggest you promote it for seven. If you write it in 7 days, I'd suggest you focus on promoting it for 14 days. Write less (and better quality) and promote more. Crafting amazing work is almost useless unless it reaches the right people (and a satisfying number of people).
Be Truly Present on Social Media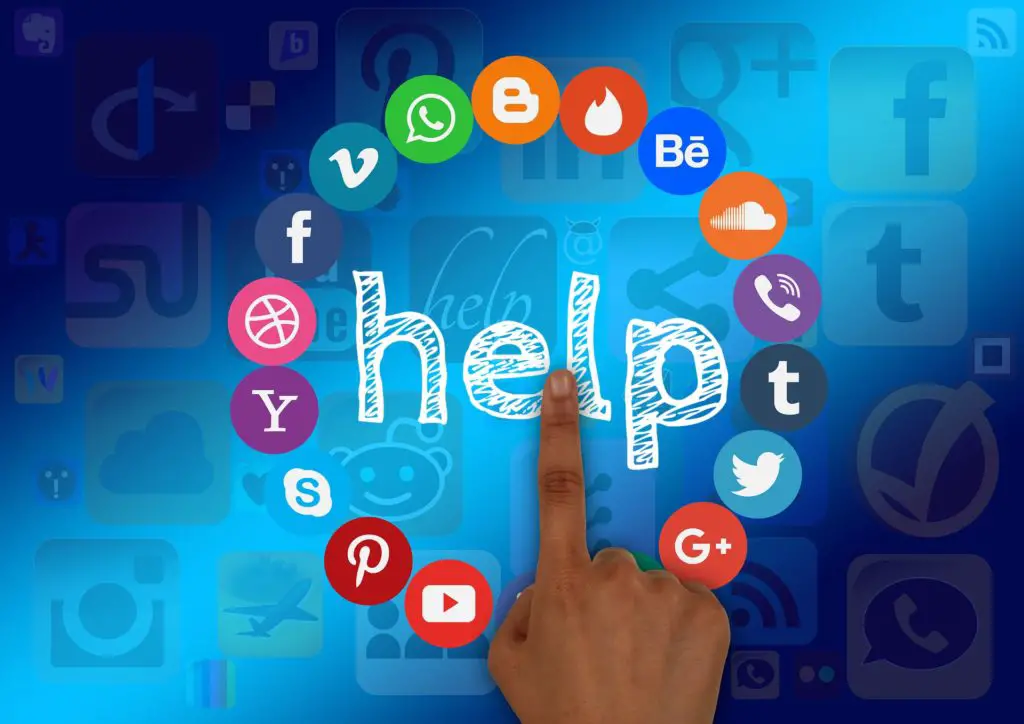 Social media presence is a must because most consumers are spending time there. These channels are a great place where all brands can manifest their identity and promote their image.
Social media marketing is another form of art. It is so complicated, and yet so simple at the same time. The biggest problem that brands face on social media is the lack of engagement and real results. Unless they spend a lot of money on ads, many brands fail to draw enough attention.
To improve your brand's identity, you should develop professional social media profiles on each social network that you think your audience is frequently visiting. Don't just guess – do your research. Establish the channels that are worth pursuing and create your profiles. Optimize them, make them look clean and professional, and start creating your social strategy plan.
Indeed, before you go on social media, you need to know exactly what you're going to do. What type of content will you post? How often will you post? Will you use paid ads? Influencers? Start crafting a social media strategy.
Once you have a good picture of your future social media work, you need to align your brand's identity and image with the techniques you'll be performing. Every time you post, make sure you don't forget about the higher purpose here, which is making people fall in love with your brand's story, identity, and principles.
In the meanwhile, you'll get traffic, leads, so on and so forth, but these are nothing compared to the crucial process of positioning your brand in your target audience's hearts.
Be Present on Niche Forums and Q&A Platforms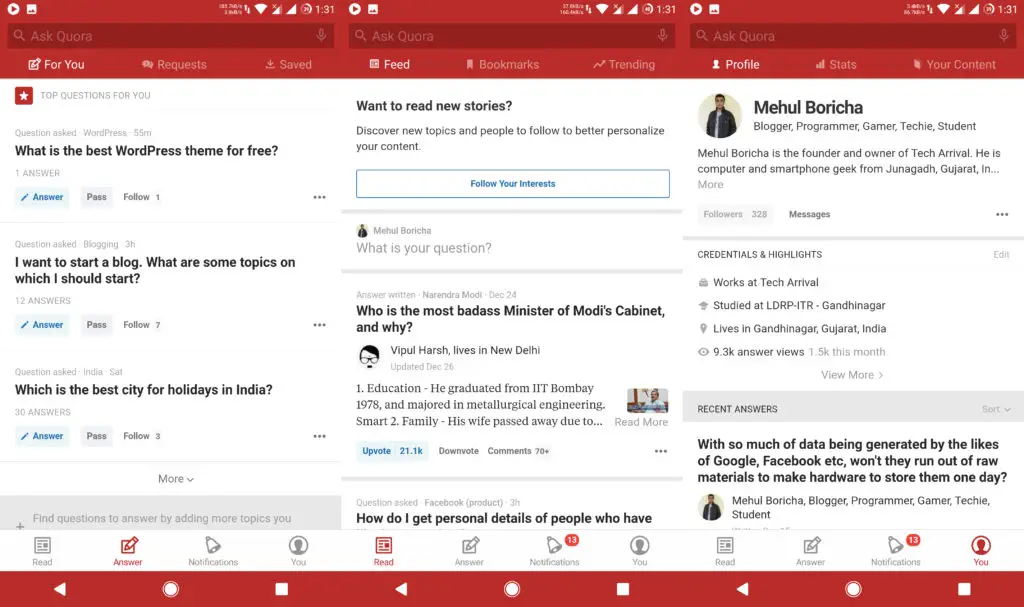 Here's an underrated way of improving your brand's identity through writing: you should check out forum search engines like Boardreader (there are many alternatives) and identify niche blogs that are "flooded" with members of your target audience.  For example, if you sell yoga courses, search for yoga forums.
Create a list, sign-up for all of them, add link signatures (to those that allow) and start discussing. You should be looking for relevant topics that you think you can contribute to. Don't just contribute – fix the problem / bring a great deal of value, and then leave a link to your site (make it non-intrusive).
Write with True Passion and Power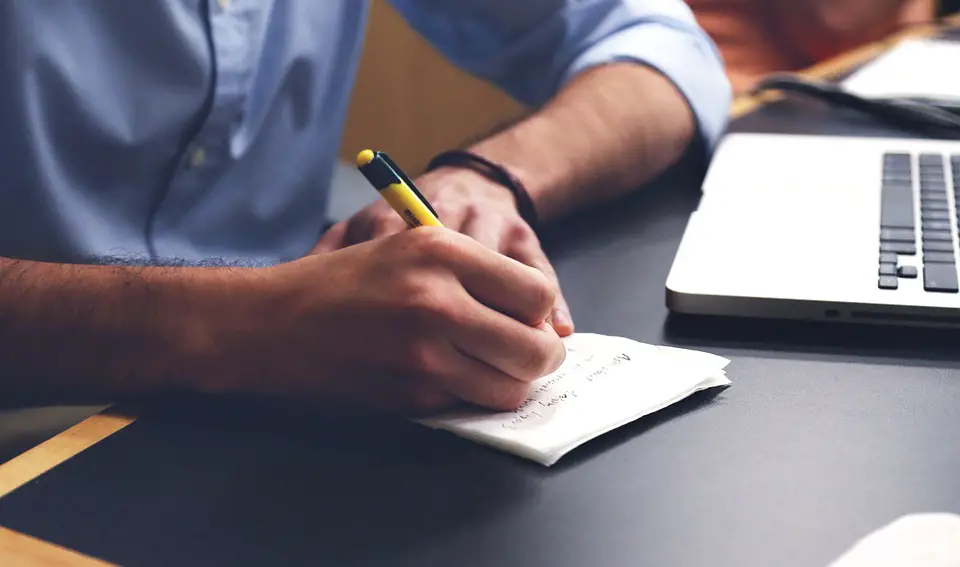 Excellent writing is filled with passion and power. It generates strong positive feelings such as inspiration, motivation, optimism, happiness, balance, harmony, grace, and so on.
Words are powerful. If you use them properly, you won't just sell a lot of products; you'll also attract a lot of loyal customers, who will surely appreciate your communication. Some of them will love your communication so much that they'll buy from you even if your competitors have higher quality products.
Customers are emotional beings, too, just like you and me. They must be treated likewise, meaning that you should always be careful, nurturing their emotions and attitudes. Bring them closer to you and to your brand ideals by showing them that you care. Passion leads to power, and power leads to massive success.
---
Protect Your Online Privacy With Surfshark
[The VPN that we use here at Tech Arrival]
---
Takeaways
Writing is an art. To do art is to express both talent and skill. To manifest skills, you must get used to practicing. Therefore, to write exceptionally, you must be knowledgeable, skilled, and ideally talented as well.
Other than that, you need to put in the work. To create magic through writing, you must write magically. Improve yourself, improve your writers, hire better writers, heck…I'd say go for copywriters if you can afford it.
Bottom line – your branding is absolutely influenced by the way you communicate with other brands and with your customers, the way you present yourself and your offers, and the way you position your brand image in the marketplace.
About Author: Nicole Cowart
Nicole Cowart is a freelance journalist that has years of experience in this field. Started in college, she became one of the valuable professionals on the market. She writes informative articles and blog posts to make freelancing more accessible to other people.