Nowadays, people are becoming more and more conscious about their privacy, especially on messaging and social media apps.
If you use WhatsApp regularly, you must have seen the online status next to the contact name. Until last month, users could only hide their last seen, while their online status remained visible to everyone by default. But things changed after WhatsApp introduced a new feature to hide online status.
What is WhatsApp Online Status?
WhatsApp online status indicates that you are currently active on the app. If you open the chat window of contact and see the online status below their name, it means the person is currently using the app.
When someone is online on WhatsApp, it doesn't mean that the person has seen your message. It simply means that the person is currently active on the app. The online status changes to "typing" when the person writes a message to you.
WhatsApp online status is different from Last Seen. The latter refers to the last person who came online on the app. You can see a person's last seen only if the person does not hide it.
If you want more privacy and don't want your contacts to know when you are active on the app, then you should hide both your last seen and online status.
Steps To Hide Your Online Status on WhatsApp
First of all, check if your WhatsApp is updated. Go to the app store of your phone and see if there's an update available.
After updating your WhatsApp, launch it on your phone.
Go to the Settings.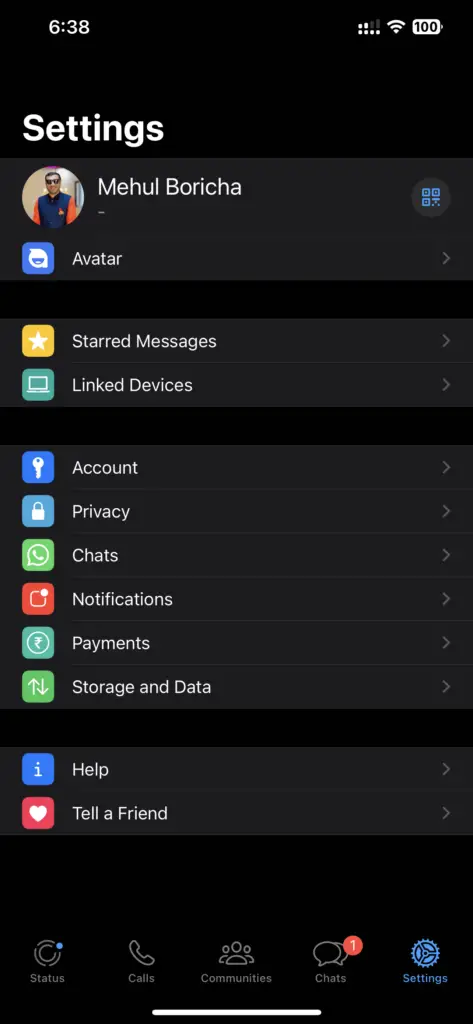 Next, go to Privacy.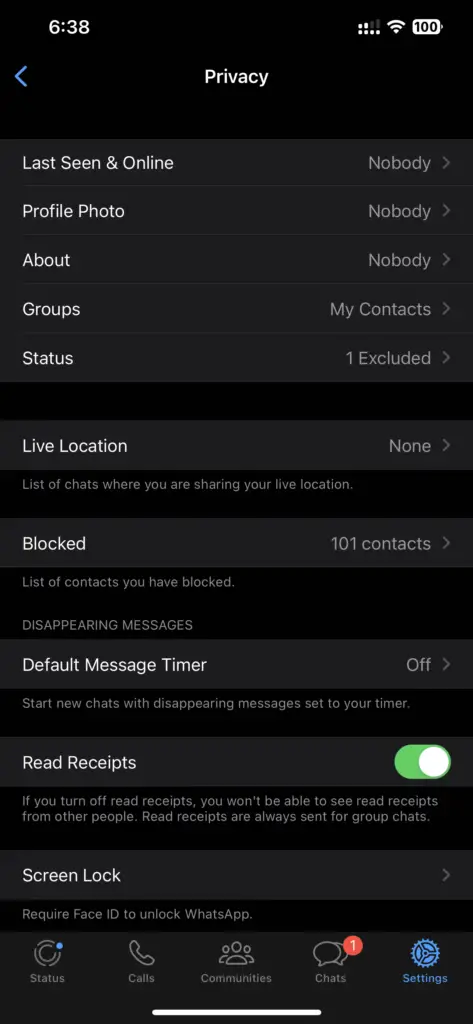 You will see the option Last Seen and Online.
You will be given two options, "everyone" and "same as last seen." For example, if your last seen is set to My Contacts, then your online status will be available only for your contact list. But if you set the last seen to "Nobody," no one can see your online status either.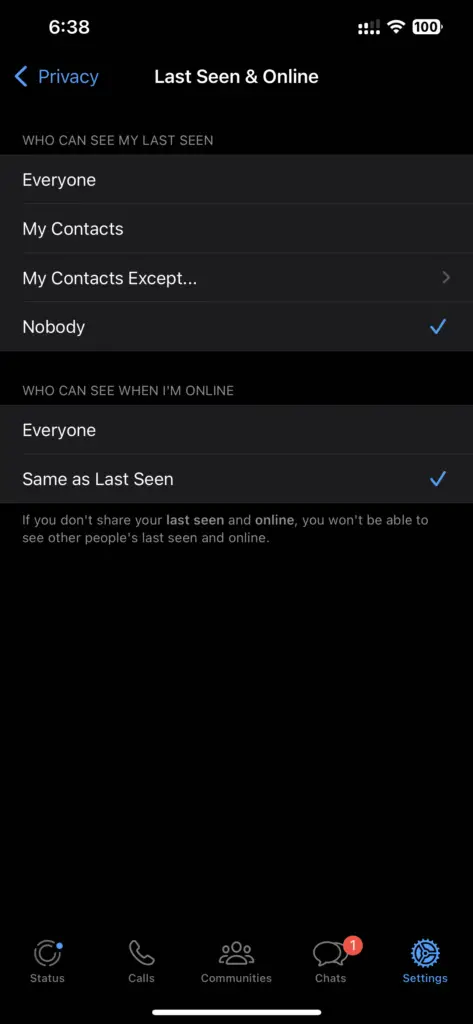 That's it; you have successfully hidden your online status from everyone. You can reverse these settings any time you want.
Whether it is WhatsApp or any other messaging app, privacy will always remain a top priority. It's a good thing that WhatsApp has finally added this new feature. Now that you know how to hide your online status on WhatsApp, you should be able to do it without any difficulties.
Frequently Asked Questions (FAQs)
Can I hide my online status on WhatsApp?
WhatsApp has recently added a new feature that allows users to hide their online status from everyone.
How can I hide my online status on WhatsApp?
You will find the option to hide your online status on WhatsApp in the Settings -> Privacy section of the app.
---
Protect Your Online Privacy With Surfshark
[The VPN that we use here at Tech Arrival]
---
Is WhatsApp safe?
WhatsApp is one of the safest instant messaging apps on the market. It is owned and managed by Meta.
Can I hide my online status without disabling my last seen on WhatsApp?
To hide your online status, you will have to hide your last seen as well. Now it depends on whether you want to hide your active status from everyone or selected contacts.
Is WhatsApp free?
WhatsApp is free to use, and it shall remain that way in the future as well.
Can I have two WhatsApp accounts with the same mobile number?
WhatsApp doesn't allow you to have two accounts with the same phone number. It is limited to one account per phone number.
How to use WhatsApp on a PC?
To use WhatsApp on a PC, visit the official website of Whatsapp Web and scan the login code using the WhatsApp app on your phone. This will give you access to your WhatsApp account on your PC.
Can I make calls on WhatsApp?
You can make both voice calls, and video calls on WhatsApp. However, the quality of calls depends on your internet speed.
Why should I hide my online status on WhatsApp?
You should hide your online status on WhatsApp to protect your privacy.
How to know if a person has read my WhatsApp messages?
If the double tick turns blue, the person has read your message. You won't know if the person has read your messages if they disabled their read receipts.
Can I install two WhatsApp on the same phone?
Using the parallel space feature, you can install two WhatsApp on a single phone but with different phone numbers.