It's been more than a decade since Minecraft was released in 2009. This sandbox simulator game won the hearts of millions across the world. Back in the day, it was regarded as the king of video games.
There is hardly any PC owner from 2009 who haven't played Minecraft. Over the years, the game has changed significantly. From including new visuals to features, the makers have always wanted to improve the game in every possible way.
Even after so many years, the craze for the game is still alive. The game sales have spiked during the pandemic, with 126 million playing the game monthly. So what makes it popular after 11 years? Let's find it out.
Also read: 10 Most Graphically Demanding PC Games
History of Minecraft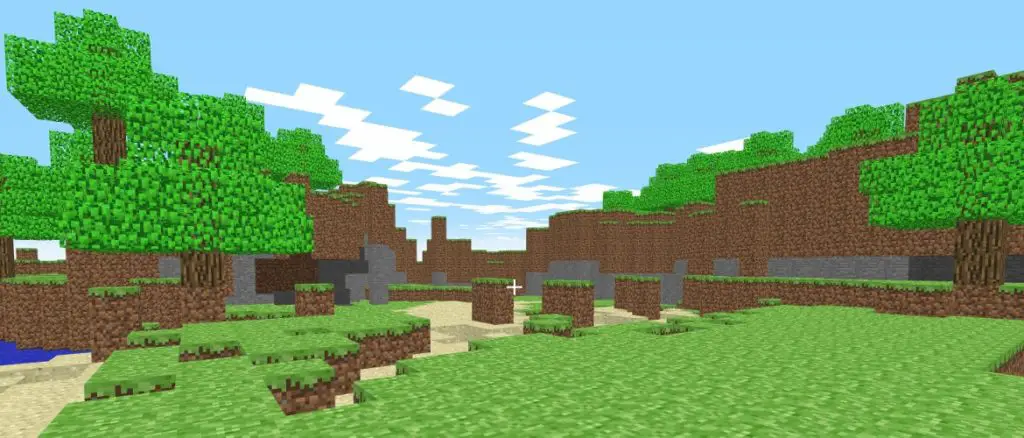 Minecraft was first released back in 2009. This was when Zach Barth released a freeware called Infiniminer. 
At the same time, Markus Persson was also involved in making video games. He showed immediate interest after he found out about Infiniminer. He created a demo based on his idea, which is the descendant of today's Minecraft game.
The demo received a good response, which encouraged him to develop a paid version of the game with new features. The paid version was as Alpha, the sales of which started on 13th June 2009. It sold more than 1,000 copies in the first month.
This motivated Persson to develop the game further, and the Mojang brand was founded. He later turned Minecraft into a fully-formed game. After 2010, Persson partnered with Jakob Porser, Daniel Kaplan, and Carl Manneh. 
By 2011, Minecraft had over one million registered accounts. At this time, they officially released the Java edition for Windows, Linux, and macOS. This was followed by the release of Minecraft Pocket Edition, which was developed for iOS and Android.
Since then, Minecraft has been introduced to several other platforms. Back in the days, Players used the Minecraft CD key to download the game directly on their PC from official sources. It is currently available for all the major platforms, including Windows 10, Nintendo Switch, Xbox One, PlayStation 4, and Nintendo 3DS. You can still play the Pocket Edition and Java Edition on the supported platforms.
---
Protect Your Online Privacy With Surfshark
[The VPN that we use here at Tech Arrival]
---
Why the Sudden Increase in Popularity?
Based on Google graphs and statistics, we can say that there is a sudden spike in Minecraft's popularity in recent years. Now the question is, what resurrected the 11-year-old game?
Truth is stated, Minecraft is one of the games that never faded away completely. It was always there, but now it is receiving an influx of players because of various possible reasons.
One of the main reasons could be the hype created around the 10th anniversary. The promotion of upcoming events followed by a series of announcements once again placed the game in people's minds. This might have reminded them of the Minecraft glory days.
The makers also released a teaser of Minecraft Earth last year, which was a part of its birthday celebrations. Besides that, there was an upcoming Minecraft movie as well.
With the anniversary hype building up, people got nostalgic over their childhood game. This might have encouraged them to play the game once again. There was also a huge social media campaign focused on Minecraft memories. A huge anniversary sale also drew the attention of both old and new players, who were intrigued to play the game.
Many players didn't play the game for years. With so much hype going on, they were intrigued to try out the latest version of the game, which comes with many new features.
Even the recent updates, such as the Aquatic update back in 2018, also attracted a lot of attention. That's mainly because it has a large number of new features and content to explore.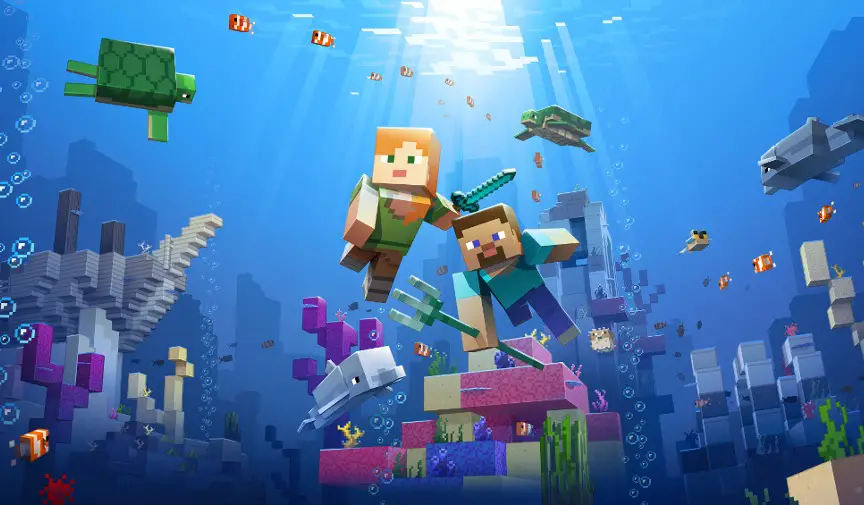 Minecraft is a family-friendly video game that ruled YouTube in its heyday. Therefore, it shouldn't come as a surprise that it is once again reclaiming its crown. 
When it comes to titles like Minecraft, it is all about nostalgia. There are millions of people who played the game during their middle school days. They may not be in middle school anymore, but the title still exists. Many of them could be curious to find out whether the game lived up to their expectations. As a result, they may have re-downloaded the game.
Minecraft is a game played by people of all ages. From school-going kids to middle-aged adults, everyone has their interests intrigued by this one title. These are all the possible reasons that have pushed Minecraft into the limelight once again.
The Appeal of Minecraft
Although Minecraft is paid game, it is cheaper than other video games. This is why it appeals to a large number of young gamers.
---
Protect Your Online Privacy With Surfshark
[The VPN that we use here at Tech Arrival]
---
When it comes to Minecraft, many of you might call it frustrating. But those who know how to play the game can benefit hugely from critical thinking and creativity.
The game has come a long way. In the last ten years, it has received numerous updates, features, and content. Unlike other games, it doesn't charge for the updates. 
All these factors create an appealing prospect for gamers who are then drawn to play the game. Minecraft has held its appeal for the longest time. There could be two main reasons, including its cost and content.
The standard pricing of the title is $25 or less. Not just that, but they also offer sales due to the game's age. This gives you a cheaper option to play. 
Minecraft is widely popular among young players, including kids. Usually, parents are worried about the games their kids play. But with a game like Minecraft, they have hardly anything to worry about. It is a family-friendly game that everyone can play.
Minecraft is not only fun and entertaining, but it is also free of violent features. To remove the scares, players can switch to the creative mode, instantly turning it into a building block simulator.
It boosts creativity and enables young players to think outside the box. The sandbox environment allows players to create new things with no limits to their imagination. The good thing is, you can play Minecraft both solo and with friends.
It offers a unique world of enjoyment for everyone. However, it also comes with certain, such as defeating the Ender Dragon. This makes the game more interesting to players. Fans playing out these stories in streams and videos have also helped boost the appeal of the game. 
Also read: 17 Best Online Multiplayer Games for Android & iPhone
In short, Minecraft is a sandbox simulator game that allows your creativity to run wild. Over the years, they have added new content and features to make the game interesting. This game can be played by people of all ages without any restrictions. The inclusion of mechanics like Redstone puts a few limits within the game. It gives you the ability to create your world with its resources and rules.
Minecraft has always been very popular. Since the time it has been released, it never really faded away. But because of all the 10th-anniversary hype, the game has once again come to the surface. There is a sharp increase in the number of players. It can be said that it is working in favor of Microsoft.
---
Protect Your Online Privacy With Surfshark
[The VPN that we use here at Tech Arrival]
---