If you happen to own an Apple device, you will know that every time Apple rolls out a new update, it advises people to back up their data to avoid any data loss accident. It is a common practice by many manufacturers and should be followed instead of regretting later.
The iPhones, iPads, and Macs' storage capacity has improved a lot over the years, allowing us to compile and save our data. But sometimes, the free iCloud storage capacity is not enough, and many turn to their Mac as the primary backup option. But many complain that iTunes is slow, especially for large backups. This is where MacX MediaTrans come into play. In this article, we will be reviewing the software to see if it is really the best iTunes alternative.
MacX MediaTrans Review
Introduction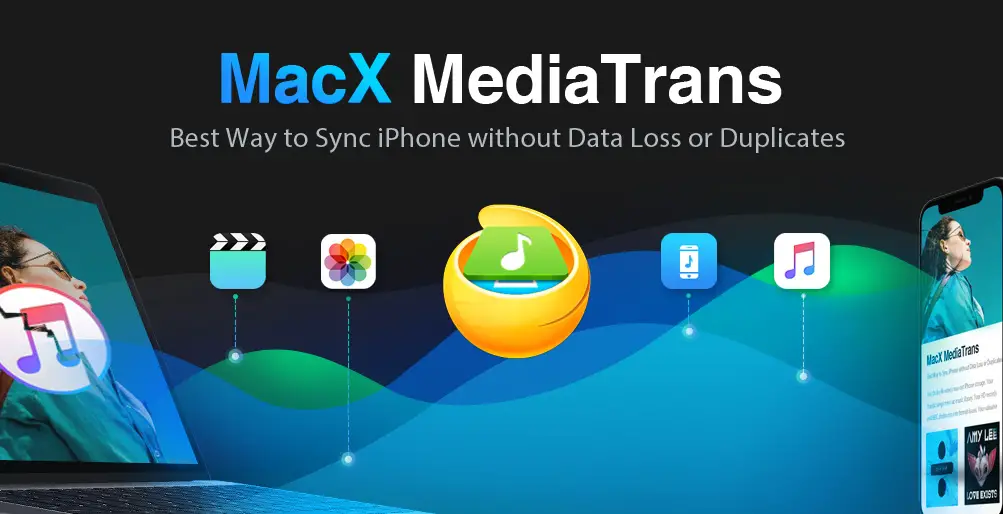 MacX MediaTrans is a data management software for your Apple devices like iPhone, iPad, and iPod. It goes beyond the iTunes features and gives you extra flexibility in copying your media to and from your iOS devices. You can directly copy various media and file types between your iPhone, iPad, and Mac without iTunes' need. It allows easily managing all devices and moving things around with just simple swipes and taps. This makes it perfect for backing up things taking up space on your iPhone and iPad, and move them to Mac. With MacX Media Trans, you can later move them back to your devices when needed. You can abbreviate it as your iPhone manager.
MacX MediaTrans supports iPhone, iPad, iPod running iOS 7 or higher, Mac OS 10.7 or higher, and iTunes 11.2 or higher.
Features
You should always check out the features before purchasing any software. Considering how many people will be using MacX MediaTrans as a direct replacement for iTunes, it is important to go over the features and check it out.
Backing up your files
Allowing users to back up their data is one of the most important features of an iPhone manager. If you own an iPhone or any other iDevice for that matter, you will need to back up your files at some point in time. MacX MediaTrans does the work perfectly, regardless of the file type.
After you initiate the backup, you will be given a list of file types to choose from. You can either select every file type supported by the tool or make a selective decision. It's entirely based on your performance and works out just fine.
Managing your Music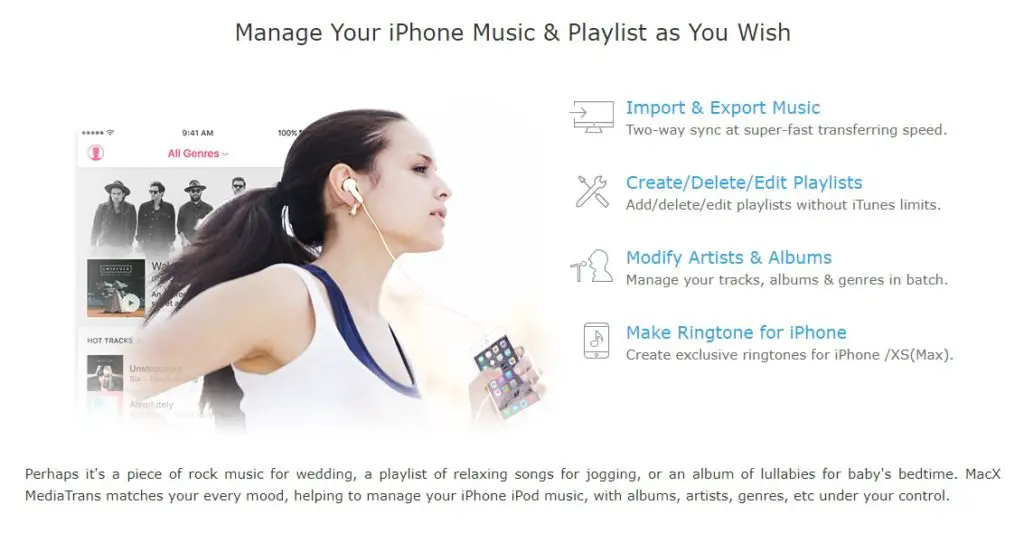 One of the most used features in iTunes is for backing up your music files. Since you will be planning to replace iTunes with MacX MediaTrans, you should know its capabilities.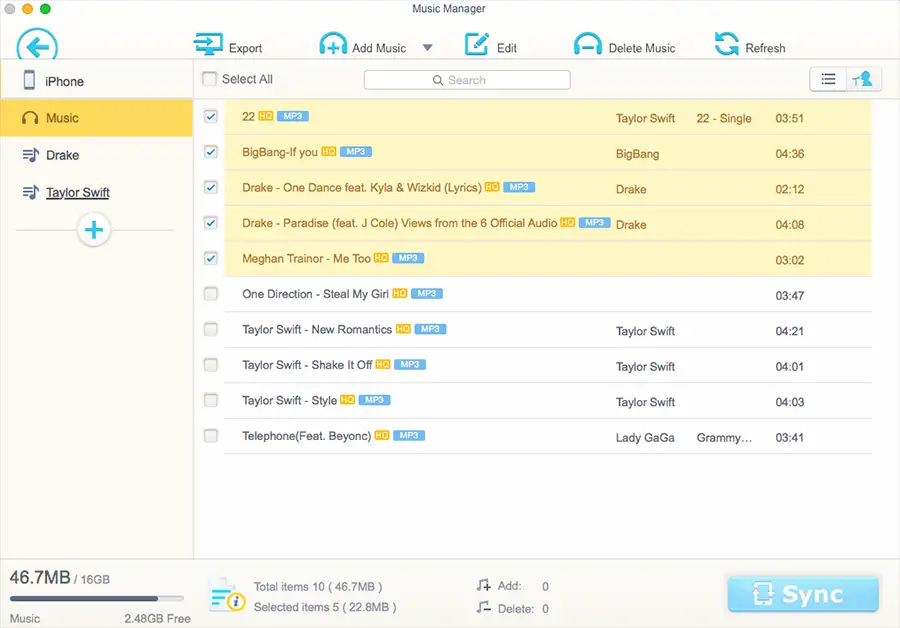 MacX MediaTrans allows you to manage your music without any issues. You can import, export, create, delete, edit the playlists, and make modifications to artists and the albums and genres. There is even the option to create ringtones for iPhone though it works only for iPhone 8/8s and later iPhones.
Encrypting Files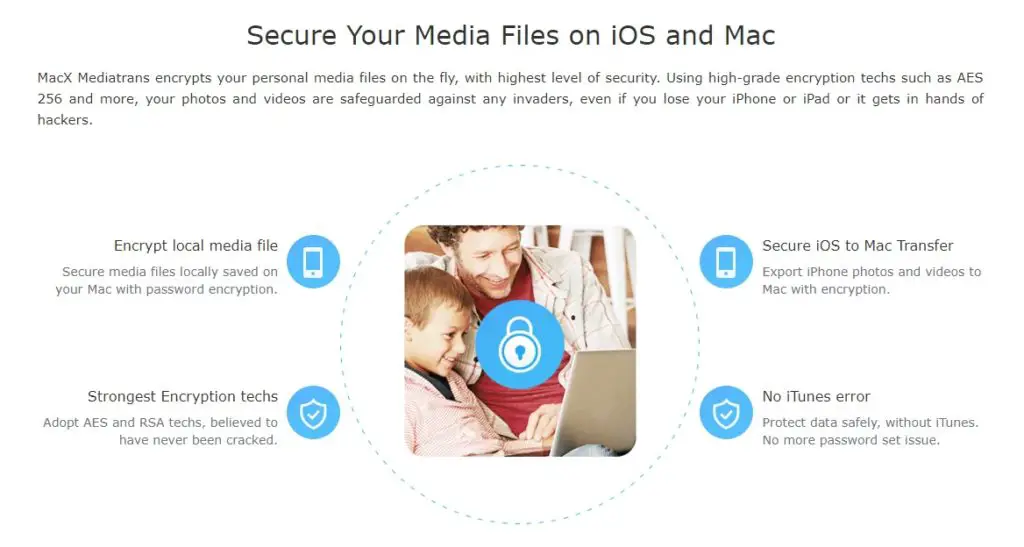 We all have important files on our system that we do not want anyone else to access. MacX MediaTrans allows you to encrypt the file of your choice without having any issues. The process is easy and straightforward, and you will get the hang of it after the first time. If you are worried that your files might be misused, encrypt them with MacX MediaTrans.
---
Protect Your Online Privacy With Surfshark
[The VPN that we use here at Tech Arrival]
---
Compressing Files
You can compress video formats like AVI, FLV, and MKV and convert them to Apple-compatible formats that take up to 50% less space on your devices.
Easy to Use & Find
MacX MediaTrans allows you to specify file sizes to manage movie storage better. Photos are presented as thumbnails along with all of your albums, making it easy and quick to find your photos.
Using your Device like a Flash Drive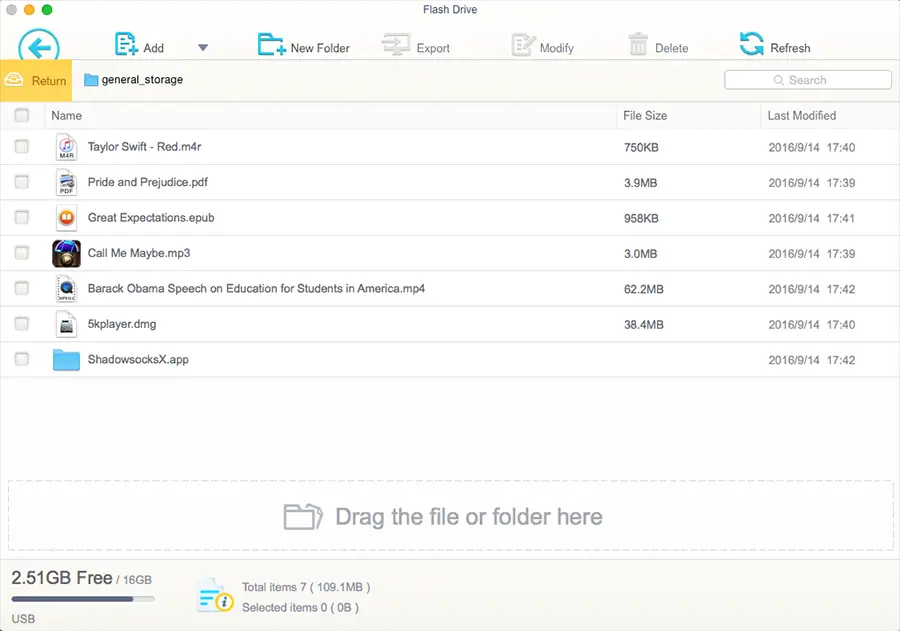 MacX MediaTrans allows you to use your device as a flash drive easily. If used properly, it can do wonders allowing you to carry a huge amount of data from one place to another. However, the other system you are carrying the data to should also have the same software because this feature will not work otherwise.
Why Choose MacX MediaTrans as iTunes Alternative?
Despite knowing the features of MacX MediaTrans, we are offering a comparison between it and iTunes to know the advantages. When using iTunes, people might be frustrated over device recognition failure, complicated operation, time consumption, sync errors like data loss, or other problems. On the other hand, MacX MediaTrans MacX MediaTrans offers two-way sync without a Wi-Fi connection.
MacX MediaTrans allows transferring files like music, ringtones, audiobooks, iBooks, video, movie, TV shows, photos, iTunes purchase, a podcast from iPhone/iPad to Mac/PC compared to iTunes. MacX MediaTrans even allows you to sync non-Apple video and audio to your iDevices like FLAC, WAV, OGG, MKV, VOB, FLV, and more. There is an auto-convert option to convert non-Apple video and audio formats to iDevice supported formats during sync. It automatically reduces big-size files to save space in iPhone while there is no such feature in iTunes.
There is no option to delete photos in iTunes and turn music songs into iPhone ringtone. iTunes also lacks the option to encrypt and remove DRM protection from iTunes purchases. There is also the problem of encountering iTunes sync error. Take a look at some of the most annoying failures and solutions to fix them.
We faced no issue in installing MacX MediaTrans. The UI is simple, and icon designs are in-line with iOS applications. It has buttons for Photo Transfer, Music Manager, Video, and Flash Drive, along with eBooks and Ringtones icons in the dashboard.  The left side contains all the groupings of your data on your iDevice. The top includes the function, including addition, deletion, or exporting.
How to Transfer Photos from iPhone to Mac
Since MacX MediaTrans allows more than just transferring of photos, we would be looking at some other features. To transfer photos, follow the following steps.
Go to this official page mentioned earlier and install MacX MediaTrans.
After installing, launch it, and you will be asked to properly set your iTunes if your data gets lost. Don't think much about the warning; it is just to ensure that you have backups in place already.
Click the photo icon, and you will see all the photos from your Camera Roll. Select the photos you want to transfer to your Mac, or you can just drag and drop. You also have the option to export all photos, export selected photos, or export photo albums.
After clicking on the desired export button, your photos will be directly exported to your computer. You can use this feature to export as many photos as you want without any issues. It is much simpler and quicker than the default method provided to you by iTunes.
How to Transfer Photos from iPhone to Mac
If you want to transfer music instead of photos, the process is almost the same. The difference will be when the music files are on the bigger side compared to photos.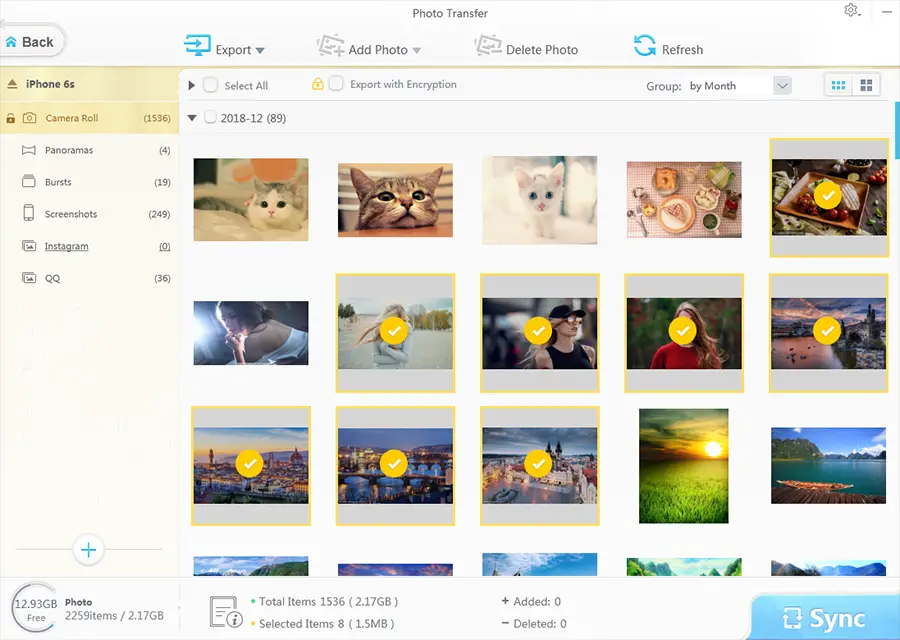 Since you have already installed the software, you only need to launch it.
Connect your phone with your Mac.
Click on the Music Manager button; you will see the music library, which will be divided by the different sections you have created.
Choose the music that you want to export and select Export. You can further click on Add music to add new songs.
Final Verdict
After using the MacX MediaTrans tool, we can say it is one of the best, if not the best iTunes alternative and iPhone manager for Mac. It has all the features of iTunes and includes a lot more in the package. The interface is clean and intuitive though it seems a bit dated. Before using MacX MediaTrans, we used to go through a painful process of moving music and other files to iTunes to sync them to iTunes and iPad. MacX MediaTrans eliminated the middle step and made the whole thing look easy.
We also loved the fact that MacX MediaTrans includes one-click bulk deletion of all or multiple photos from the album. If you want to try these features, you can use the software for a 15-day free trial or purchase with a 30-day Money Back Guarantee from the MacXDVD website. If you are looking for the perfect iTunes alternative, we cannot think of a better option than MacX MediaTrans.
---
Protect Your Online Privacy With Surfshark
[The VPN that we use here at Tech Arrival]
---