The cryptocurrency market is a rather interesting one. Ever since it broke into the limelight, there have been different trends looking to capitalize on its popularity to gain customers and become mainstream.
In the past few years, we've seen crypto lending, decentralized finance (DeFi), non-fungible tokens (NFTs), and many other trends come to life and become almost independent. Many experts believe that we could be in for the blockchain gaming revolution this year. While this might be true, there's an argument that this revolution might not come if the market itself isn't stable.
So, should that be right?
Understanding GameFi & Its Uniqueness
Blockchain gaming – or GameFi – is a novel concept that combines several elements of blockchain and decentralization with gaming. Today, several blockchain games utilize the play-to-earn model to incentivize people to earn money from their activities.
Platforms like Decentraland and Axie Infinity have impressively built the right communities and ecosystems to encourage players to play and make money. They have seen significant growth across the board as their numbers continue to rise. Axie Infinity alone processed $3.5 billion worth of NFT transactions in 2021 – not bad for a game that was nowhere just a year earlier.
Ever since the market took note of GameFi, platforms in this space have grown immensely. GameFi platforms have also done their best to build ecosystems around their games, ensuring that people can move money early and earn without going off their platforms. So, in a single service, you can play a game, win rewards, and earn actual money if possible.
Also read: How to Invest in Cryptocurrencies, Benefits and More!
The Ties To The Market
Going into 2022, it was clear that GameFi would be one of the biggest trends. Market experts predicted significant growth in this space, and everyone was quite excited to see how things would turn out.
However, the market downturn appears to have stalled things a little bit. Coin prices have been down in the past year- and since 2022 began. With the world's conflict and supply chain issues still crippling many industries, markets are down everywhere, and crypto hasn't been left out.
With these market conditions, whether we can still see the growth promised for GameFi?
---
Protect Your Online Privacy With Surfshark
[The VPN that we use here at Tech Arrival]
---
Lowering Coin Prices Could Scare Prospective Users
Of course, the biggest cause for concern is that coin prices themselves are dropping. And when they do, every other facet of the industry tends to struggle.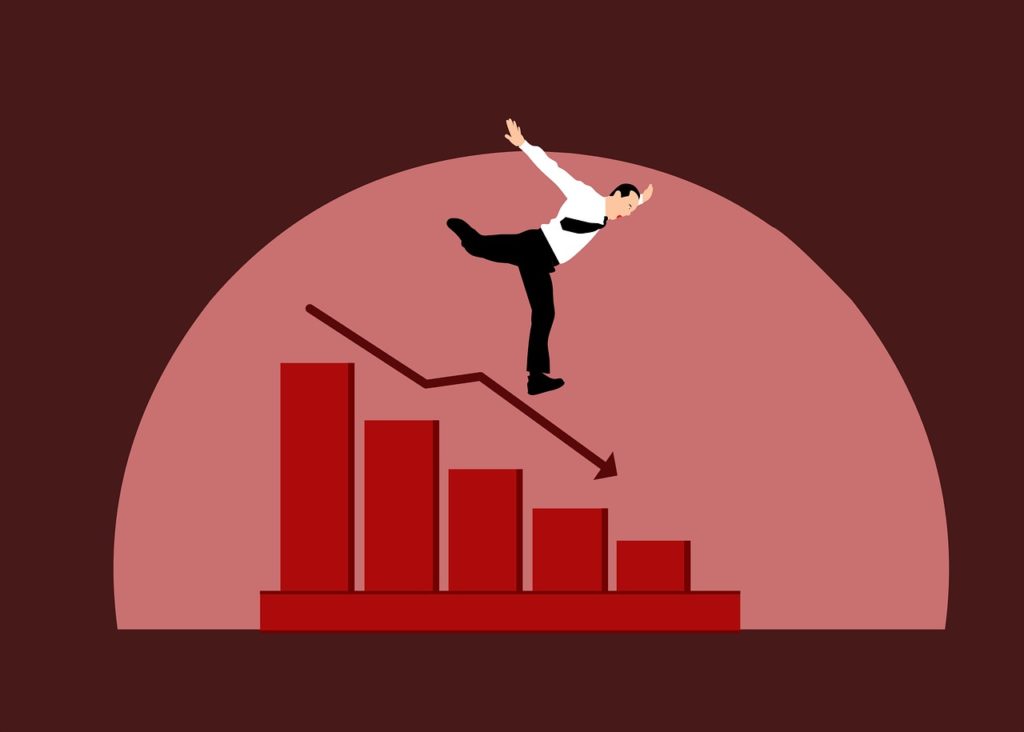 One of the reasons why NFTs and blockchain gaming became top trends in 2021 was because the market itself was booming. NFT transactions surged in the early part of 2021, but numbers took a bit of a hit in the middle of the year when the bear market hit. The same thing with DeFi – total volume locked was on the rise at the start of the year, but the metric dropped sharply when the market flipped bearishly.
The logic is pretty simple – when the market is down, coin prices drop, and investors tend to be scared. So, their appetite for trying new things isn't so large anymore. This will eventually affect GameFi platforms – especially those offering their new coins.
Market downturns are when most investors would prefer to hedge their wealth and just wait out the storm. With their desire to explore pretty much gone, you can most likely expect them to be on the sidelines for now when it comes to GameFi.
An Opportunity To Build Right
Of course, this doesn't necessarily say that it's all over for GameFi. The established games that have already become popular will most likely be fine through the storm because they've built the right systems that can hold and retain players.
At the same time, newbie platforms themselves have the opportunity to mimic this building strategy. Instead of just building out your game, you can build a community that focuses on retention. So, when the market does eventually flip bullish, you have the right structure to get you off the ground.
It helps that the GameFi ecosystem itself is starting to develop. Recently, we've seen the growth of Meta DAO Guild – a training and funding platform for players looking to join the GameFi market. Meta DAO Guild was founded on the idea that everyone should be able to play blockchain games. The DAO focuses on removing the barriers to entry and ensuring that prospective players get the training and funding they need to begin with GameFi.
Meta DAO Guild is already doing impressive numbers. Investors are excited about the project's whitelist, which is expected to come out on April 10th.
With platforms like Meta DAO Guild, GameFi players will have no issue onboarding themselves and becoming true players. Right now, GameFi developers can partner with platforms like these to grow their gaming ecosystems and become more prominent in players' minds.
In the traditional crypto space, bear markets are seen by opportunists as the right time for you to buy the dip and set yourself up for gains. GameFi developers need to do the same thing – see this market downturn as an opportunity for you to build right, and you will be able to reap the benefits once things get back to normal.
Is There A Way Out Of The Market's Control?
In general, the answer to this question is no; as long as you run a GameFi project and have launched a coin, it's difficult to see how your asset will be able to weather the storm when there's a general drop in the market itself. Take platforms like Axie Infinity and Decentraland – they have coins, but their assets all suffer when there's a general downturn. For that period, their assets don't necessarily look like suitable investments.
---
Protect Your Online Privacy With Surfshark
[The VPN that we use here at Tech Arrival]
---
But, there's also a gambit for most game developers. Instead of building for people to buy your coin, build a proper ecosystem that people will want to come back to. What makes your ecosystem's token a great investment is that people are willing to come there. If your game isn't attractive to anyone, you'll have a much more difficult time maintaining the price of your token in the first place.
Again, you can look at existing platforms for inspiration. These developers built proper games that people always want to come back to. So, in times of market downturns, your coin being available at a bargain price will incentivize players to come in. And when the bull market returns, people will know that you've built a reliable investment that can yield results.
It is the same as building a company and issuing stocks. Market downturns can come, but those looking to invest will be more than willing to ignore the dip when they look at your fundamentals and see that your stock is a strong one. If you build a GameFi system, focus on bolstering the strength of your system and attracting more players. The gains in your coin's price will eventually come.
It is worth noting that many crypto investors and Web3 concept users right now understand how crypto works. They're well aware that the good times won't always last. Coin values will not always rise. But, when prices go down, the fun in your GameFi system is what will keep them coming back. Build well, and your users will always have reasons to come around.
Also read: Growth Prospects for Crypto Banking & Digital Payments in Asia
The Market Outlook For Now
As things stand, there's a possibility of a sustained bearish push. The world is currently dealing with quite a lot, ranging from the conflict in Ukraine to supply chain issues and other challenges that can easily weigh down on markets. Unsurprisingly, the crypto market has suffered at the hands of these factors.
Most analysts believe that we could see more weeks or months of bearish movements. Of course, this isn't to say that there won't be bullish runs.
While most people might see this as a negative sign, GameFi developers might benefit from building right now. If you do, you could put yourself in a position to benefit and develop an ecosystem of avid players. With their help, growing won't be much of a problem. And when coin prices start to move higher, you could be putting your platform and token on the trajectory of success.