Online therapy has become popular, but what is online therapy, what are the benefits and downsides, and is it effective?
Online therapy utilizes the internet to connect therapists with their clients. This means that the communication method is not face-to-face like traditional therapy. Instead, you will use email, text messages, virtual chat, or video conferencing to speak with your therapist.
This type of therapy can be helpful for those who travel often or are in rural areas. It can also be beneficial for people who do not have transportation or otherwise confined to their homes. There are some additional benefits to online therapy as well.
Also read: 16 Best Health Apps for Android
Is Online Therapy Effective?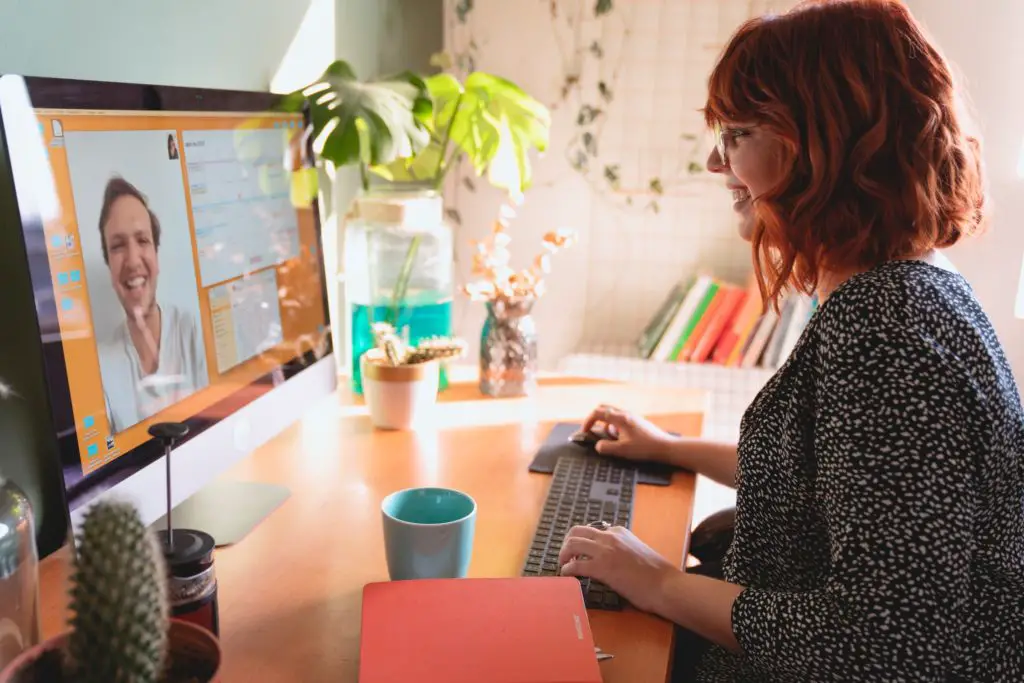 People sometimes have concerns about the effectiveness of online therapy. It is definitely different than traditional therapy, so there is reason to be concerned about effectiveness. Online therapy can be used to address anxiety, depression, stress, OCD, and other mental health concerns. Also, check out this article to learn about therapy options for those who have schizophrenia: https://www.betterhelp.com/advice/therapy/managing-schizophrenia-therapy-options-to-consider/
There is research that shows that online mental health treatment is effective for a plethora of different mental health issues. One study found that online cognitive-behavioral therapy, when combined with clinical care, was effective for the treatment of emotional distress, depression, and anxiety. In fact, some people had better results from online therapy than they had with in-person, traditional therapy.
Another study found that online cognitive behavioral therapy was just as effective for anxiety as it is in a traditional, face-to-face therapy setting. It is important to note that online therapy is not good for every person or every situation. That is why it is important to weigh the benefits and the downsides of online therapy.
Benefits of Online Therapy
Online therapy is great for a lot of reasons.  For those who live in rural, remote areas, this may be the only way to access a qualified therapist. This may also be true for those who have limited access to transportation.
People who have issues with mobility can also benefit because of the ability to speak with a therapist from their own homes. This can reduce the stress of having to find a way to get to a therapist's office.
Online therapy may also be more affordable than traditional therapy. This is because an online therapist does not have to use the time to travel to their office or the gas that the commute would use. In addition, they have access to clients from all over and may not even have an office that they have to rent out or pay the utilities for.
---
Protect Your Online Privacy With Surfshark
[The VPN that we use here at Tech Arrival]
---
The commute to a traditional therapist can be stressful. Online therapy eliminates the stress of traffic or bad weather conditions because all it takes is a good internet signal and a computer (or maybe even just a smartphone!).
Some people may also benefit from the ability to message their therapists at any time. Sending a message to your therapist that they will receive as soon as they begin work in the morning can be comforting itself and can also allow you to get prompt guidance or the ability to schedule an additional session in times of high distress.  
People who do not reside in large cities may not have the ability to find a therapist near them who has experience treating people with similar problems. Online therapy allows the ability to find therapists with a plethora of specialization and experiences in virtually any issue that you may be struggling with.
A lot of people find it easier to speak with a therapist via text or video call than they do in person. This is crucial to effective treatment because you will have to be comfortable speaking about your mental health concerns and anything that may contribute to those concerns. Furthermore, since you do not have to go to an office to speak with the therapist, it can be more private in the community that you live in.
Downsides of Online Therapy
There are also some downsides to online therapy in relation to traditional therapy that you need to consider before deciding if online therapy is right for you.
First, insurance companies may be more hesitant to cover your treatment if it is done online. However, this depends on several different factors, but some insurance policies do not cover online therapy at all.
In addition, some states do not allow providers from out-of-state. Therefore, the provider would have to be licensed in your home state. It is important to check on the limitations of the state that you live in.
Some are concerned about the information that they share online. This can be an issue related to privacy. Also, if you lose your WiFi, then you would not be able to speak with your therapist (although this is similar to a car breaking down or phone lines being out in relation to traditional therapy).
Online therapy is great for a lot of situations and mental health issues, but some mental illnesses require face-to-face care. Serious addictions or severe mental illnesses should not be treated solely through online therapy.
Online Therapists
Online therapists are all different and have different experiences, credentials, and qualifications, just like traditional therapists. In fact, the training and education for being an online therapist is the same as it is for becoming a therapist in a traditional setting.
It is important to be sure that you find a good online therapist for your situation. Make sure that they have experience treating clients who have similar issues as you. They should have enough experience. It is also crucial that you feel comfortable speaking to your therapist and can build a good, therapeutic relationship with them.
---
Protect Your Online Privacy With Surfshark
[The VPN that we use here at Tech Arrival]
---
You should ask them any questions that you may be concerned about as well. They should use a method that you are comfortable with and have experience in the right disorders and related issues.
They should also be very comfortable using the type of communication that you prefer. Whether it is text or video chat, they should be experienced in utilizing it in a variety of different situations. You never want the communication method to get in the way of your therapy. Instead, you want it to be a valuable tool in your treatment.
Types of Online Therapy
Typically, when someone mentions online therapy, they are talking about traditional therapy except that the sessions are done on the internet instead of face-to-face. The sessions will usually be an hour long and take place as much or as little as you and your therapist decide.
In between the sessions, you may have some contact with the therapist, depending on the arrangement. You may be able to send them occasional messages or even have a quick chat. Other times, you will not speak with the therapist in between the sessions that you have arranged.
In addition to traditional online therapy, there are also apps that are available. These apps are all different, but they may offer you 24/7 access to therapy. Many have the ability to match you with a qualified therapist. This can be a great way to find a therapist fast without the stress of finding one that fits your needs because all of that work is done for you after you answer some questions.
There are also some apps that utilize a bot that can teach you mindfulness techniques and ways to identify and change negative thinking. These types of apps may be effective for treating some issues but should never be used for severe mental distress or mental illness. However, they can be used in conjunction with traditional or online therapy with a qualified therapist who understands your situation.
There are also online support groups available. These allow you to connect with people who have similar issues as you. This can provide a support system that may not be available to you in person because it grants you access to a world of people. In addition, this may be more comfortable than speaking with people in person within your community.
Finally, you can also access tons of great resources online that can help with mental health issues. Not only are there articles and research studies available, but there are also guides and practices that you can learn yourself. However, be careful about the information you find online and make sure that it is accurate and reviewed by a mental health professional before using it. These resources can be beneficial to supplement therapy or as homework in between online therapy sessions.
Also read: How to Find a Great Online Therapist?
Final Thoughts on Online Therapy
Online therapy is useful, convenient, and affordable. It is also an effective way to speak with a therapist about your mental health concerns. It may not be recommended for every mental health issue or the best solution for every person, but some people do well with online therapy and improve their mental health and wellbeing with short-term counseling. If you decide to give online therapy a try, just remember that you have to find a therapist who works for you and that you are comfortable talking to.
About Author: Marie Miguel has been a writing and research expert for nearly a decade, covering various health-related topics. Currently, she is contributing to the expansion and growth of a free online mental health resource with BetterHelp.com. With an interest and dedication to addressing stigmas associated with mental health, she continues to target subjects related to anxiety and depression specifically.
---
Protect Your Online Privacy With Surfshark
[The VPN that we use here at Tech Arrival]
---