Downloading music has become easier than ever before. These days, you can find many apps that allow you to download music in a hassle-free way.
Using these apps to download your favorite tracks is possibly the easiest way out. The good news is that most of these apps are free. You can use these apps to download as many tracks as you want.
If you are an Android user and looking for music download apps, you are in the right place. In this post, we are going to give you a brief overview of some of the best and free music download apps.
Also read: 5 Best Music Apps for Android & iOS
List of Best Free Music Download Apps
1. NewPipe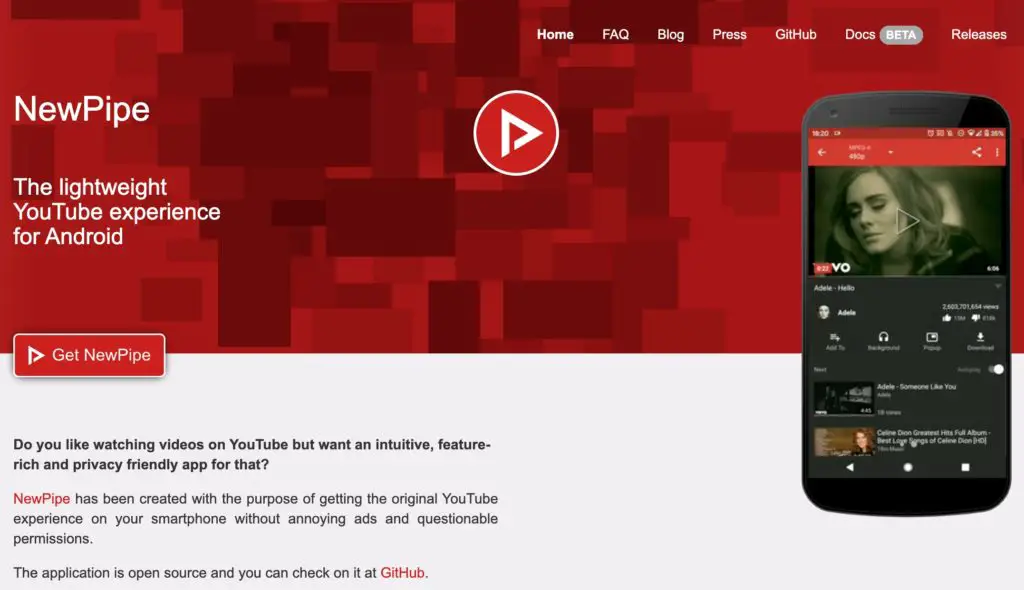 If you are familiar with GitHub, then you already know that it is an open-source repository where you can find most open source code and apps. NewPipe is the free app that is available on GitHub.
Using NewPipe, you can get a clean YouTube experience but without any advertisements. You also get background play, inbuilt YouTube downloader, Picture-in-Picture mode, Subscriptions, Bookmarks, History, and more. Apart from YouTube, it supports PeerTube, SoundCloud, Bandcamp, and media.ccc.de. The app is improved with regular updates, so you can get the most out of it. It also comes with a dark theme to match your device. Besides that, you will find many other exciting features in NewPipe.
Features
Offers dark theme
Updated regularly
Easy to use
2. Palco MP3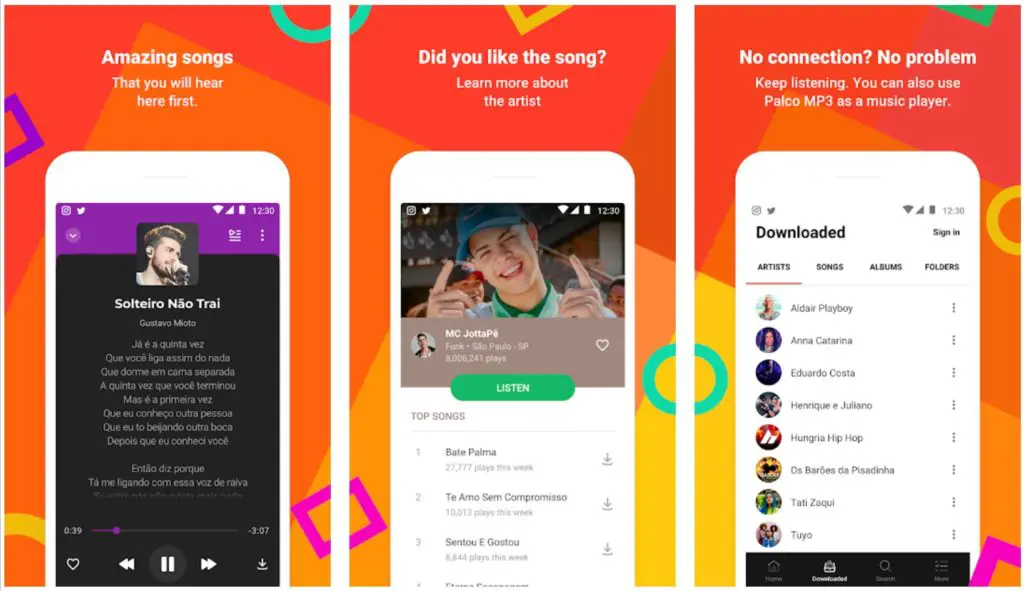 If music is your favorite pastime, you should have this app on your phone. This is one of the most downloaded Brazilian music apps on Google Play. As of now, it has over 100 million installs on Google Play Store. It offers over 60 musical genres. Not just that, but you can select your favorites and customize the app according to your preferences.
With this app, you can listen to and download any track you want for free. They also present artists who are yet to be successful in the future. You can also check out the top rankings by songs, artists, and albums. You also get an option to listen to the curated playlists, or otherwise, you can create one for your own taste. With the stories feature in the app, you can keep connected to the latest happenings in the artist world.  
Features
---
Protect Your Online Privacy With Surfshark
[The VPN that we use here at Tech Arrival]
---
Curated Playlists
More than 1.4 million songs available
Top charts for songs, artists, and albums
3. Audiomack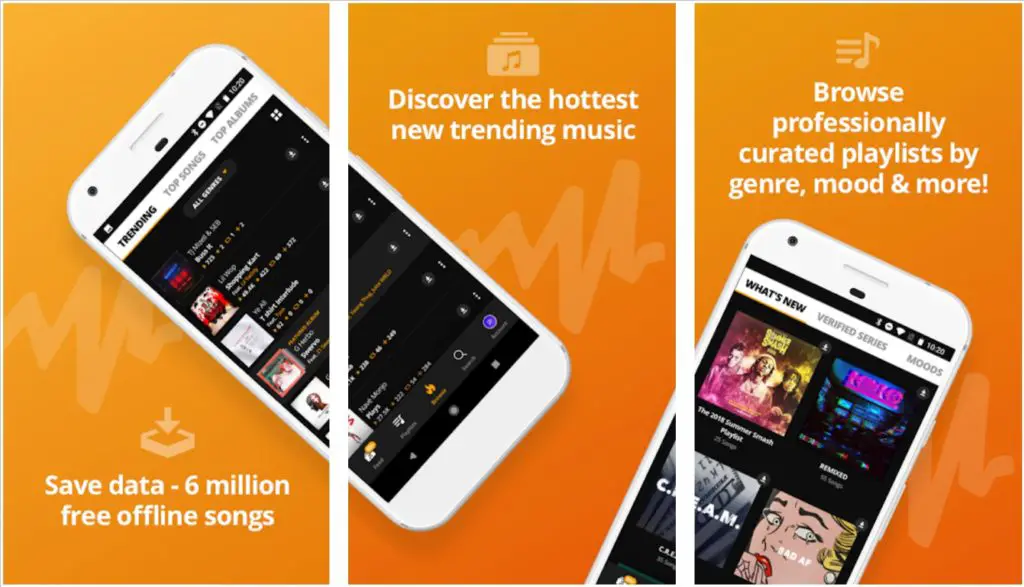 Audiomack empowers you to stream and download your favorite and hit tracks, playlists, and albums for free. The app also offers music from various genres, including Hip-Hop, Rap, Afropop, EDM, R&B, and Reggae.
Best of all, it also brings you the hottest and latest tracks that are just released. You can also listen to all local WAV, MP3s, M4A, AAC, and other files right from the app. In short, this is one of the best music streaming apps you will find.
Features
Download and listen to music offline
Search, browse and shuffle your favorite collection
Various genres available
4. 4shared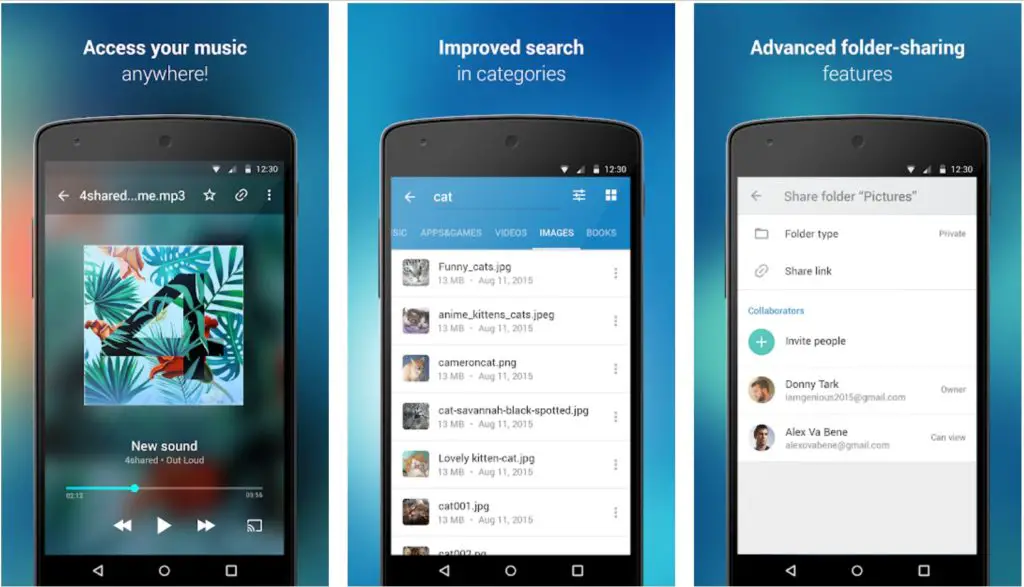 Next in the line, we have 4shared. If you want a fast and convenient way to access music, then this app is for you. The public search option allows you to search your favorite tracks within seconds. Not just that, but the app allows you to copy, move, rename, upload, and download any files from your account on your smartphone.
This amazing app gives you access to over 30,000,000 files. It has a simple interface that is easy to use, even for first-time users. With the efficient search option, you can search any file instantly. Before you can start using the app, you need to create an account.
Features
Large database of files
User-friendly interface
Instant file sharing
5. TubeMate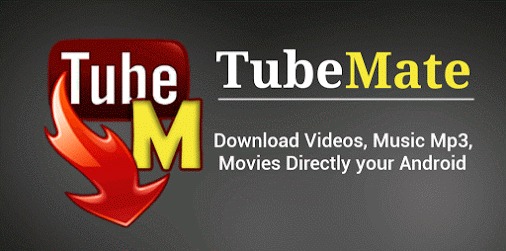 This is one of the most popular apps for Android to download YouTube Videos.  There are times when you like certain music videos, and the easiest way to download them is through TubeMate. It can also convert the YouTube video to MP3, and hence it is included in the list.
Features
Allows you to download videos from YouTube
Can convert YouTube videos to MP3
6. SONGily
SONGily is a popular MP3 download app. It allows you to save cover songs and remixes. Not just that, but it also gives you access to original songs. One of the best features is the preview option.
It comes with a huge database of music, so you will find all your favorite tracks in one single app.
Features
---
Protect Your Online Privacy With Surfshark
[The VPN that we use here at Tech Arrival]
---
A huge database of music
Allows for hassle-free music searching
Supports high-quality songs
7. DoremiZone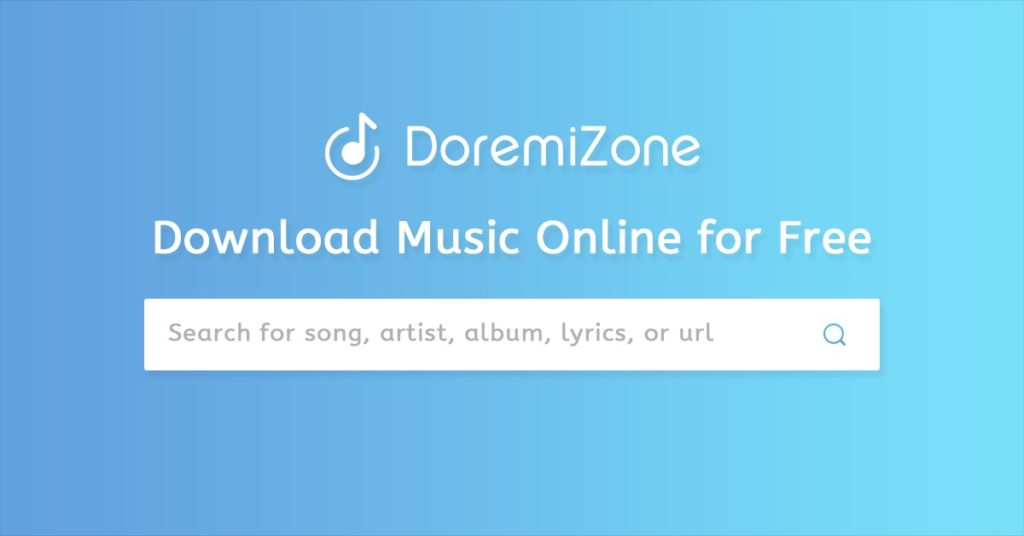 DoremiZone is an all-rounder music downloader. It is better than most other music download apps because of the features it offers. It supports popular sites for MP3 download such as Tik Tok, YouTube Music, SoundCloud Music, Jamendo, etc.
Besides music, the app is also capable of downloading HD and 4K quality videos. This is a fast and efficient app available not just for Android but also for Mac and Windows. All you have to do is search the track and download it.
Features
Multi-platform support
Can also download videos
Supports various popular sites for MP3 downloads
8. YMusic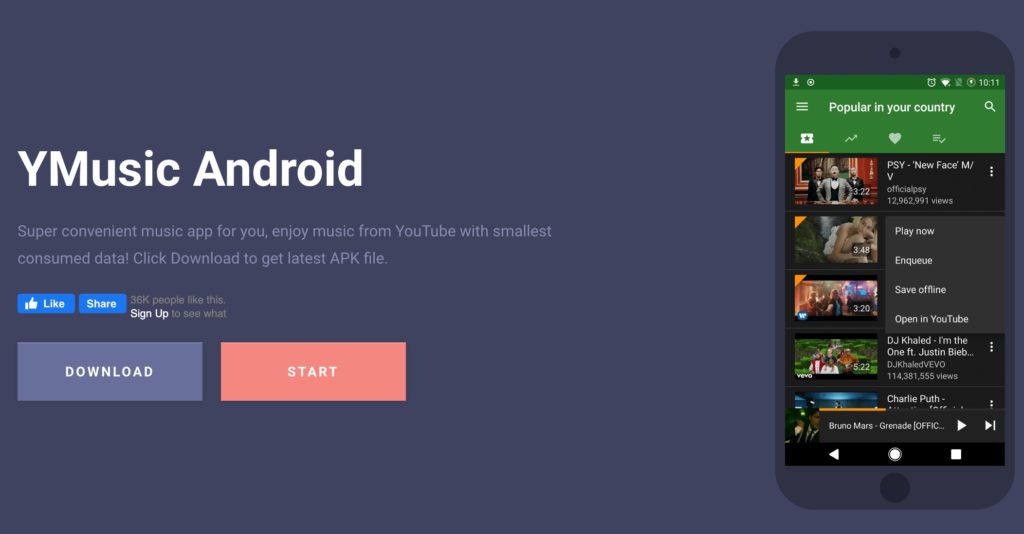 The next best option we have is YMusic. This is a convenient music downloading app available for Android users. Despite being free, it offers high-quality features that you will love to use.
With the help of this app, you can easily download music from YouTube. Once the song is downloaded, it will be saved on your device, so you can listen to it offline. It has a user-friendly interface, and this makes it easy to use the app even if you are using it for the first time.
Features
Easy to use music downloader
Can download music from YouTube
9. RockMyRun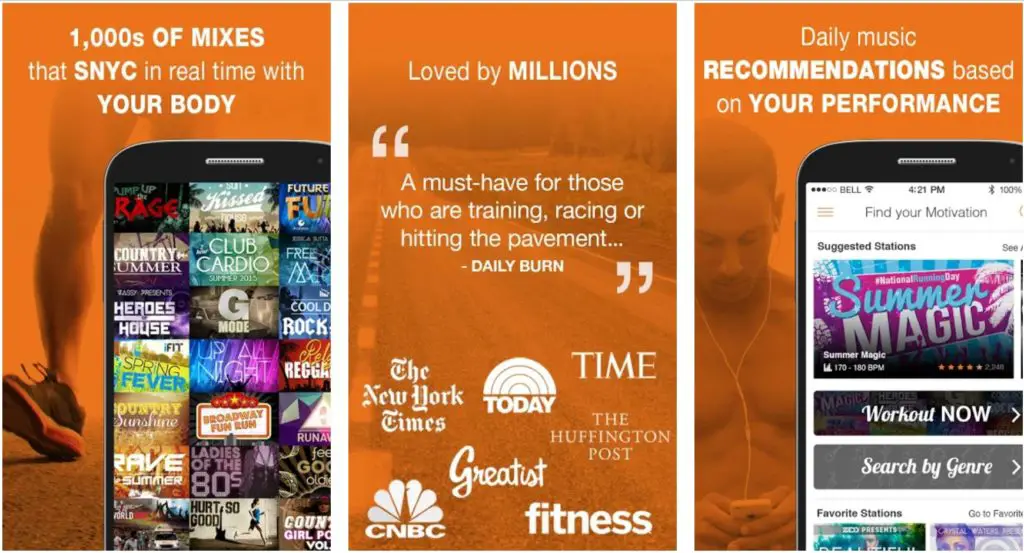 If you are in search of motivating workout music, then RockMyRun is the app for you. It gives you access to thousands of workout songs for free. RockMyRun works with the best DJs in the world to craft playlists and mixes for your workout sessions. With this app, you will no longer find workouts boring.
Just so you know, this app was featured in top newspapers like New York Times, TIME Magazine, and LA Times. It gives you the best fitness music, curated by experts. Besides that, the app offers many other features to make your workouts interesting. It allows you to adjust the music tempo of mixes to match your steps and movement.
Features
Great collection of mixes and playlists
Best workout music
Wide variety of genres, including Pop, Hip-hop, EDM, Rap, and more
Download songs is a lot easier with these free music downloader apps. Get your hands on any of the mentioned apps and enjoy all your favorite tracks for free.
Also read: 8 Best Music Recognition Apps To Identify Songs By Tune
---
Protect Your Online Privacy With Surfshark
[The VPN that we use here at Tech Arrival]
---
Frequently Asked Questions (FAQs)
What is the Best App for Downloading Music for Free?
The availability of music downloading apps has made it easier to gain access to all your favorite tracks. You will come across plenty of music apps out there. But if you are looking for free music downloading apps, then you should try out DoremiZone and Tubemate.
Where Can I Download Songs for Free?
You will find many different apps and websites from where you can download songs for free. Some of the best ones to try are TubeMate, Jamendo, and 4Shared.
What is the Most Popular Free Music App?
iHeartRadio is one of the most popular free music apps out there. It is a radio app where you can listen to different stations based on your liking. It also has some seasonal radio stations and other things like talk radio, podcasts, and comedy shows.
What is an MP3 Downloader?
An MP3 downloader is an app/website that helps you to download songs. Some of the MP3 downloaders can also extract MP3 from YouTube videos.
Can MP3 Downloaders Convert the Downloaded File? 
Yes, some MP3 downloaders can convert the downloaded file into your desired format. In this case, you should look for an app that supports a wide variety of formats.
Is it Possible to Convert YouTube Video to MP3?
With the right application, you can convert YouTube videos to MP3. If you are looking for such apps, then you should try out Tubemate.