If you're still manually drafting, you may not have the most efficient process. In fact, you very well could be losing clients due to the long turnaround for project completion. In the digital era, there are plenty of innovative technologies to help designers in the technical space to achieve the efficiency that allows them to stay competitive. Computer-Aided Design (CAD) is one such technology.
CAD is used extensively in the designing of tools and equipment that are required in the manufacturing process as well as in the construction domain. It enables design engineers to layout and to develop their work on a computer screen and to print and save it for future editing. If your firm revolves around the idea of engineering new products, its time you think about using CAD.
When it was introduced first, CAD was not exactly an economic proposition as the machines at those times were very costly which made it less possible for small businesses to use the technology. But since the computer power increased in the latter part of the twentieth century, and with the arrival of the minicomputer and subsequently the microprocessor, it has finally allowed engineers to use CAD files that are an accurate representation of the dimensions/properties of the required projects.
CAD has been here for a while and it is nothing new, but it has advanced a lot further since its inception many years ago. The technology that has been integrated into the basic CAD software has made CAD a powerhouse tool for designers and business owners in multiple industries. Interestingly, not all designers and business owners are taking full advantage of CAD software.
Types of CAD Software
There are multiples types of CAD software that you can use for your business' needs.
2D CAD: 2D CAD is one of the most initial and widely used type of CAD software around the world. It was first developed in the 1970s and has developed a lot since then. It features basic geometric shapes like lines, rectangles, circles, etc. to produce flat drawings.
3D CAD: 3D CAD is the next-generation technology that came into existence as computer processing powers increased gradually. It is the most popular design tool right now as it allows the creation of objects that are very realistic. It is used to create 3D models on any of the three axes. Certain views such as different isometrics and perspectives can also be shows using 3D CAD.
There's also another way of classifying CAD software –
Wireframe Models: There are perhaps considered as skeleton-like models with lines and arcs. Since they like they are made up of wires, and everything in the background is visible, they are called wire-frame models. Unfortunately, they are not very popular anymore. 
Surface Models: Unlike wireframes, the surface models are created by joining actual 3D models of different components. It is far more realistic than wireframe models.
Solid Models: Solid Models are perhaps the most used type of CAD models. Even though they're just a variant of surface models, they contain additional attributes like weight, volume, and density, just like actual physical objects. These models are commonly used as prototypes to study engineering models and designs.
Code Driven Models: This type of model is generated autonomously based on conditions set in place by the designer. This is used extensively for 3D printing projects as they can't be manufactured through any other means.
To help those still on the tech fence, we compiled a list of compelling reasons to use the computer-aided design on the daily. Let's dive in!
Top Reasons to Use CAD
1. CAD Delivers Ease Of Use
For some, CAD software appears to complicated to pick up and implement into current business processes. This is simply not the case. In fact, CAD software delivers ease of use for engineers and product designers alike. That is, those who have a design background should actually pickup CAD software very easily. And those would perhaps be the employees you want to hire for your business.
You can use specific computer-aided design software to ease the integration as well. For instance, a unified electronic circuit design software can be easily downloaded, meeting nearly all the needs for you, your designers, and your business. And ease of use is just the first compelling reason. Not only is it easy to use, but it also boosts the efficiency in the quality of the design. It encourages engineers to create unique designs based on real-life models.
2. Increased Productivity and Workflow
By using CAD, engineers can visualize the final product instead of wasting any resources in the development of physical prototypes. Designers can design subassemblies and the constituent parts without the risk of prototype errors in the initial stages. They can also use animation and apply physics engines to see how to product will perform in the real world.
All these factors help to improve productivity and workflow of the designers and engineers. It also ensures there is fast designing, lower designing cost and shorter project completion times.
3. Improved Quality of Designs
CAD offers a large number of design tools and services that can be used to substantially improvise the quality of traditional models. It helps to carry out a thorough engineering analysis of the proposed design.
CAD models are super accurate and they also drastically reduce the chances of design errors. The better design eventually helps to carry out manufacturing faster and reducing the wastages that could have occurred because of the faulty design.
4. 3D Models Are No Issue
Have you ever tried creating a 3D model manually? Not fun. Manual 3D modeling is time-consuming, thus not cost-effective for your business. And most of your clients expect 3D models now. To make the 3D model process easier, you can implement and utilize CAD software.
The 3D modeling package that comes with most CAD software can make any 2D model 3D. For instance, the auto industry demands 3D modeling in order to get the full interior and exterior of automobile design. This also allows designers to develop quick prototyping.
5. Enhance Design Security With CAD
Design security is a big issue these days. You want to ensure designs are secure and safe. Manual designs can be easily accessed and stolen, but with CAD software, designs are secured with very restricted access given to employees and clients that need to see the file.
This is great for security measures, as well as editing mishaps. With only authorized members accessing the design, editing mishaps are reduced. A paper drawing simply can't ensure this level of security and design integrity. It also shows clients you are serious about keeping prototypes safe and secure.
6. Creating Multiple Designs Is Easy
Computer-aided design software can be useful for creating multiple copies of design as well. This can be a big-time advantage when it comes to CAD versus manual drafting. Why would you need to create multiple copies of a design? You may need to share a design internally with certain departments, or if a new designer takes control of a project. You can maintain the integrity of the original design. This can be a time-saver, making the overall project more cost-effective.
7. Fast Design Modifications
When it comes to modifying a product design, CAD software can prove very useful for designers and business owners. That's because CAD makes modifications fast and simplistic. And all modifications can be saved in a file for easy version tracking. Think of it like Google docs for product design.
Fast design modifications and tracking can also help managers track designer progress. If tasks are completed, a manager can look at modified versions to see that the work was completed, when, and in some cases, how long it took. Reduce the chance of losing modifications using CAD software.
8. Share Projects With Anyone, Anytime, Anywhere
Another compelling reason CAD software can be more than beneficial in your design process is the ability to share product designs with anyone, anywhere in the world, and with anytime access. This can be great for international clients who want to see product design prototypes and give feedback in real-time.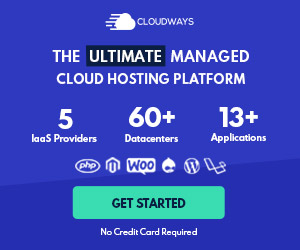 Having sharing capabilities can also speed up project timelines since designers are not waiting for feedback and notes from global team members and clients. Saving time on a project equals greater efficiency, productivity, and profits.
9. Creating Documentation of Designs
Documentation of ready models is one of the least aspects which are put into thoughts. Even here, CAD streamlines the process and makes it very convenient to create documentation of digital models.
The documents usually include geometries and dimensions of the product, its subassemblies and its components, material specifications for the components, bill of materials for the components, etc. and it is easier to track everything using CAD.
Is CAD Software Right For Your Business?
This is a very important question to ask. If you are still manually drafting, it may be time to take a closer look at CAD software. The enticing reasons above are just the tip of the iceberg, but among the most important reasons to make the switch. Grow your business with efficiency today.