If you work in an office or operate one, you probably have heaps of paper, documents, and files taking up valuable office space. Perhaps all that paper has created a huge mess and you want everything to be organized. The best solution is to transfer your hard copies to digitalized files.
Scanning your documents can not only elevate but also improve your workflow. In the times of digitization, maybe you should also do that with your paperwork. Ultimately, transferring your files from cabinets to a computer will improve your business. And it will tremendously boost your productivity.
Here are three reasons why you should digitize your paperwork and how implementing the right system can benefit you and your business:
Can drastically improve customer service
Can easily share documents with employees
Can free up office space
But before you rush to purchase a scanner, it's important to know which system will meet the office demands best. Read on further to know more.
What Are Some Things to Consider Before Purchasing a Document Scanning System?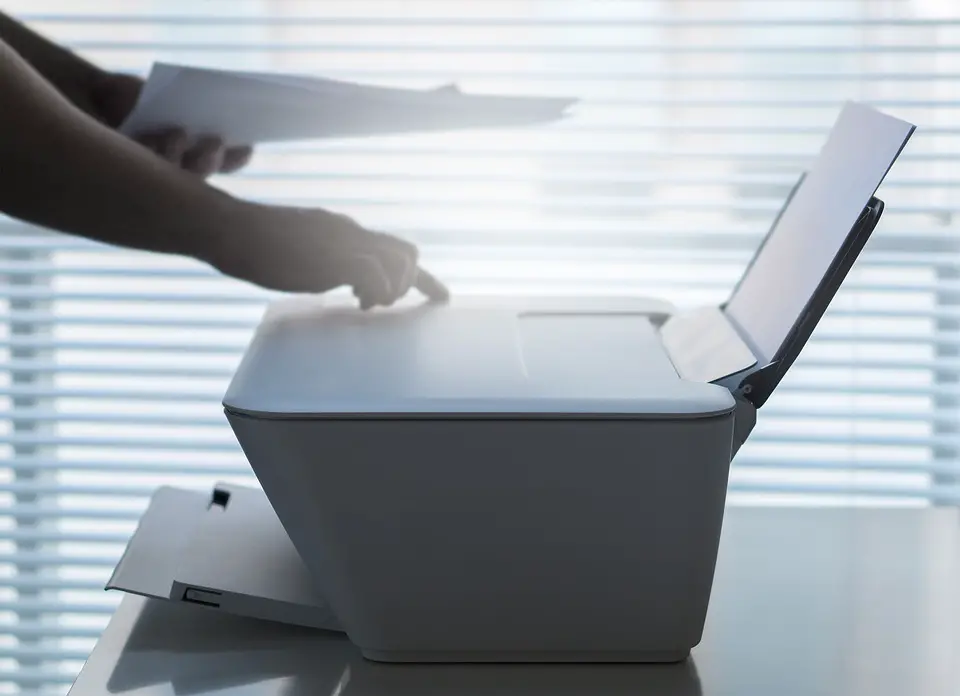 You need to think of a variety of things before dishing out cash for a document scanning system. What do you need to consider? Let's take a look:
Ensure that you base your calculations on how much paper you scan during peak volume times, rather the average amount you scan daily. You may end up purchasing a scanner that can't process a high volume when you need it.
Check if the scanner can support both back-end and front-end systems.
Include your IT and business sectors, as well as hardware and software vendors in conversations early on—it's vital that everyone involved remains on the same page.
These are just a few things to consider before purchasing the best document scanning application for you. It's beneficial to research and host meetings beforehand to ensure that the document scanner meets the needs of your business.
When you purchase the right scanner, your business will undoubtedly experience a plethora of benefits.
Improve Customer Service, Drastically
It's simple: without customers and clients, businesses suffer. In order to find success, you need to put your customers' needs first and foremost, which is where document scanning can help.
The right system will enable you to transfer your files from image format to word files! How does this help? Well, word files allow you to search for the file via a keyword. You won't have to sift through a collection of images to find the file you need.
When a client, bank, or anyone of importance calls, you can easily look up the file and provide them with the requested information within seconds. If you only have paper files, you would have had to look through numerous papers within a folder to find the information. This not only saves your time but also helps to process things faster, giving you an edge towards providing better service.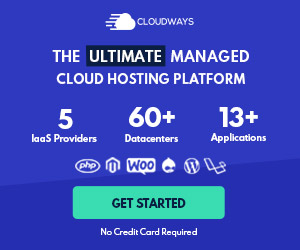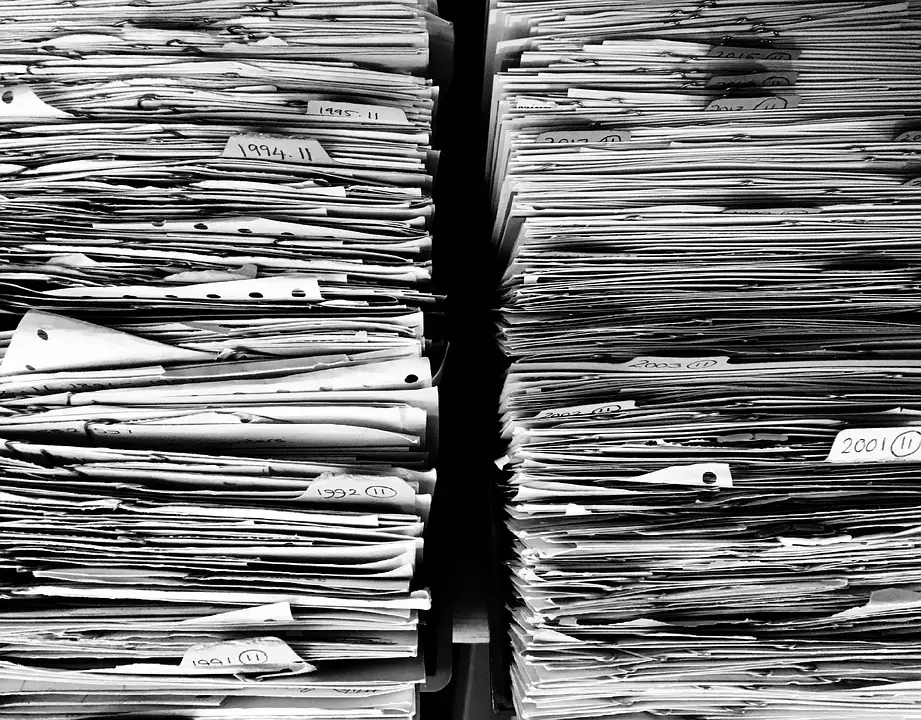 Plus, when you transfer paper copies to your computer, you can assure your customers that their files will remain secure. You can protect scanned documents with passwords and even ask a white-hat hacker to try hacking into your computer to show you what you need to do to protect your documents for unauthorized access.
How can scanning documents improve customer service? The process helps you to communicate with customers efficiently, while also securely storing their files.
Share Documents with Employees, Easily
When you load your files to a document management system, you can easily share your documents with employees. What happens if an employee has to go on a business trip, but forgets to bring an important, confidential document? A document management system allows you to share certain documents with certain employees. You can add a password for extra protection. The best document management systems allow you to see who accessed the file, too.
Scanning your documents can also help to create efficiency within your office. If you have an upcoming meeting to discuss a marketing plan, numbers, or a project of some sort, you can easily share your scanned invoices and other files with your employees via your document management system. In fact, you can give up a heads up and brief your employees towards the agenda of your meeting just by sharing documents digitally. Why bother to photocopy documents when everyone can easily access the files on their own?
How can scanning documents benefit the efficiency amongst employees? When you easily share documents with your employees, not only will everyone remain on the same page (helping to improve your workflow), but certain employees can also access the documents from a distance. Read this article on Life Hacks and get concrete ideas about how to improve workflow and productivity.
Free Up Office Space
Do you have files of paper filling cabinets and drawers in your office? Freeing up your office space can help you save money! How? Well, the less office space you need, the smaller the office you need to rent, and the less money you pay! You can use the additional funds for marketing or other necessary sectors than can help to boost your business.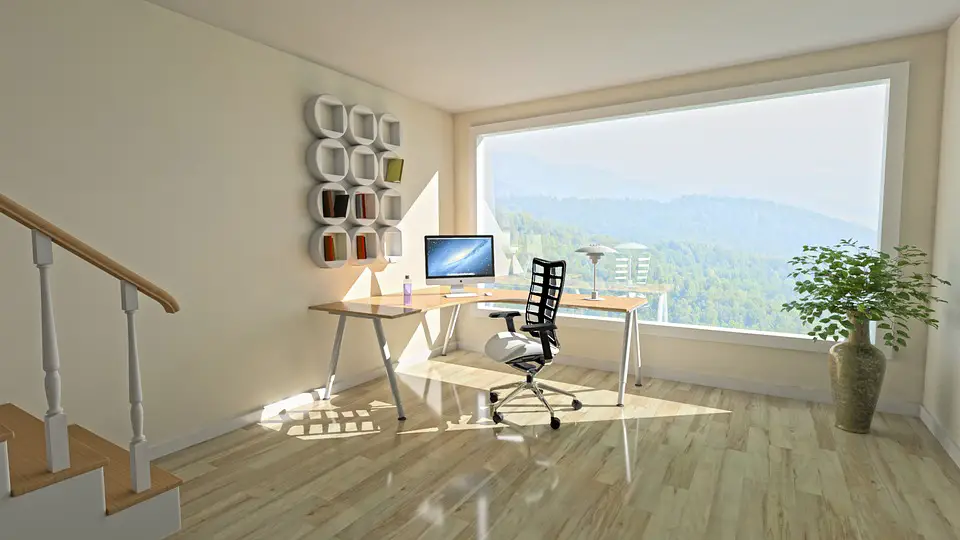 Or perhaps if you don't want to make your office smaller, you can use all that space to create a place for recreational activities for your employees. You can set up some light indoor games or maybe a small coffee booth which will be beneficial for your employees and ultimately – your own business.
It's also more important than ever to consider climate change. Plus, not only can a paperless office help to improve your carbon footprint, but your business will save money on photocopy costs. It may seem like a small difference, but it all adds up over time.
Boost Your Security
What happens if a natural disaster ruins your files or someone steals important documents? It will cost you a lot of money, time, and sweat and tears to deal with the loss of necessary files. What's the solution? Scanning your documents, of course. You may be under the impression that keeping your files locked away in a cabinet or special storage space will give you more security than saving them on an electronic device, but that's not the case.
You can secure your files by creating a 12-character password, hiring a white-hat hacker to complete a penetration test, and most document management systems allow you to track who has accessed each file. Your clients will be pleased to know about your increased security, and you won't have to worry about a hacker getting into your computer and stealing your files.
It's also crucial to back-up your files, whether you opt to use an external hard drive or a cloud service, there's always a way to keep your files safe if your computer were to break down.
---
Protect Your Online Privacy With Surfshark
[The VPN that we use here at Tech Arrival]
---
Things to Know Once You're Ready to Scan
Now that you know why and how you can set up your scanning system and ready to give it a go, here are things worth noting –
Remove staples, pins, paper clips and other attachments from your documents – You have to ensure that before scanning any papers, there aren't any pins or clips on it as it will affect the digital copies of your documents. You can do it yourself or hire someone to do that if you have a lot of papers to scan.
Using tapes: Tapes are one of the most used office essentials used for physical paperwork. But when you are scanning all those taped papers, you need to make sure that the tape is only on one side of the sheet and not all over it.
Straightening out your papers: Not all papers in the office get the luxury of being stores in exclusive files. Some are rather folded. But while scanning, these folded papers need to be straightened out or else they'll also affect the quality of your digital copies.
Organizing your documents: Just like you organized your papers into files and then files into folders, you have to do the same while digitizing them. If you scan your documents in the order you want them to be indexed, it will streamline the entire process and will also save you a lot of time.
Storage: Once you have digitized every nook and corner of your office, it's crucial to think about how you're going to store it in the first place. There are various options available for storage such as physical or remote servers or you even go all the way up to cloud computing.
To Sum It Up
How can scanning documents help your business? Let's take a look:
Can help to improve relations with customers
Can help to improve total efficiency amongst employees
Can help to free up office, so you can move to a smaller space and pay less rent
Can help to provide security against hackers, computer break downs, and natural disasters
Conclusion
Decisions like digitizing the entire paperwork of the office can be tough. But it definitely needs to be done sooner or later so that your firm doesn't get left behind. It is a wise decision which can bring your business increased productivity as well as profits.
Let us know how your firm implemented document scanning in the comments below.