Headphones and earbuds industry has seen an incredible transformation over these years. From the bulky wired to the tangle-free wireless earbuds, there has been a huge improvement in sound quality and comfort. The current generation can be called as a 'true wireless experience' with devices like AirPods filling the market. But before you make up your mind, here is something from the Chinese industry that is more elegant and also cheaper than AirPods. Meet the Alfawise A1 Earbuds from the Chinese manufacturer 'Alfawise'.
Now you may confuse over the term "Bluetooth Headset" and "Wireless Headset". Many people assume that Bluetooth headsets are wireless but the traditional in-ear Bluetooth headset contains a cable for audio signal transmission. It uses the cable to synchronize sound in both the speaker. A true wireless Bluetooth headset like the Alfawise A1 works in a different principle. It connects with the primary headset first and then the secondary headset. The connection is completed after confirmation of the connection of the second handset.
The Alfawise A1 Earbuds are the cheaper and better alternative to the Apple AirPods and even QCY true wireless series. In this article, we will be giving an honest review of Alfawise A1 so that you can make a better choice and get the best bang for your bucks. Buy here and get yourself the perfect wireless headphones for sports or just listening to music.
Also read: List of Best Gaming Headphones this Year
Alfawise A1 Earbuds Review— Compact and Wireless with Dual Modes
Appearance & Design
From the front, Alfawise A1 Earbuds look like any other Chinese true wireless earbuds. It is almost similar in size compared to the Apple AirPods (Although a little bulkier) and without the extra housing. Overall, we get an oval-shaped, light and comfortable layout that is easy to carry around.
The earbud is made of plastic but doesn't looks cheap and has a premium feel to it. Though we wish it had a metal built, the plastic keeps its weight low (5 grams each bud) along with making it comfortable. But the highlight is its anti-perspiration material which makes it perfect for jogging and other sports activities. However, keep in mind that it is not built for swimming as it's not IP68 certified.
Unlike the QCY earbuds, it lacks the touch interface but includes a button with the 'a' logo on it. Interestingly it works well with the sole button which is used to control every function of the earbud. It comes with a grayish-black color that gives it a premium look.
Hands-On
Honestly, the first time pairing was a bit confusing but you get the hang of it after three-five times. The buttons work well but you can't control the volume from the earbud as there is no volume bar. Long pressing the single button turns the earpiece on while extra-long press turns on the Bluetooth pairing. Similarly, long-pressing the earbuds will turn it off.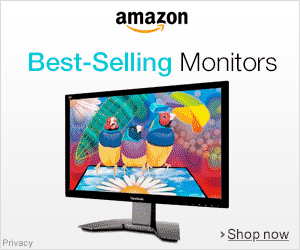 Ergonomics
The earbuds come with two extra pairs of earbuds which means we get to choose from three sizes. The material is of good quality and doesn't create any form of discomfort. The ones we tested fitted well and doesn't get loose or comes out while running or doing other motion activities.
The earbuds are perfect for long term use because of its lightweight and don't hurt your ear. On the contrary, the maximum limit for its continuous use is 2.5 hours, so you are not going to use more than that. Still, 2.5 hours is enough for taking calls, listening to your music collection or watching a movie. After it runs out you can charge it with the charging use, with a limit of 6 times a day. So in short, you are getting around 15-18 hours of backup. The light and easy to use nature of the earbuds make it one of the best wireless earbuds in the market.
Bass & Sound Quality
The Alfawise A1 Earbuds might be easily mistaken to be a cheap wireless earbud but it performs surprisingly well. The sound quality and bass are awesome. It performs well at low and medium but sometimes lags on a high peak. High sounds like cymbals and concert records are not as good as the vocals. As for the bass, we found it to increase at higher volume through there is some decrease in clarity. But most of us will likely use it a medium volume level where the vocals and the low-frequency sound is quite amazing. Add a little help of an equalizer, you get quality music in your ears.
We also found a little bit of sound leak at maximum volume though there is none on medium volume. However, it justifies that with its low price and its regular usability.
Features & Connectivity
The Alfawise A1 Earbuds comes with two modes: Mono and Stereo. Since Alfawise is a true Wireless Bluetooth earbuds, you can either choose to connect a single earpiece or both together for a Mono or Stereo Sound Effect. This way you can share 1 set for 2 people when listening to music.
The earpieces connect via Bluetooth supporting Bluetooth 4.1 which gives 2x better transmission than Bluetooth 4.0 and 8x better transmission than Bluetooth 2.0.
Update: Sometimes While Playing 2K Videos, we found that sound kind of changes sometimes but after pausing the video and playing it again fixes the issue. (We tested this using the latest AVRCP 1.6, you may try other versions like 1.4 or 1.5)
Battery Life & Charging
The Alfawise A1 Earbuds come with average battery life. As mentioned above, it gives 3-4 hours of average use and around 2.5 hours when continuously used. The box doesn't reveal the capacity of the battery though we expect it not be more than 200mAh. As for charging, you just have to put the earpieces in the box and hard press them in the cover, then the charging will start. The earbud takes around 1 hour to give 3-4 hours of average use. The pieces are identical and don't differ in battery capacity or charging time. The charging box that weighs around 50 grams can charge the wireless earbuds 6 times a day using wireless/magnetic charging. There is a pair of red LED's to indicate the charging and also the battery level indicator (white LEDs).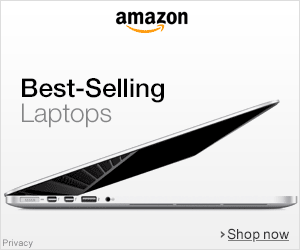 Accessories & Packaging
The Alfawise A1 Earbuds retail box comes with:
Pair of Wireless Earbuds
2 Pair of Eartips
Charging Box
USB Cable
User manual
Though the earbuds don't have many accessories, the hard truth is almost every Chinese wireless earbuds manufacturer doesn't provide many accessories compared to the wired and traditional ones. There are some exceptions though, like QCY.
Specifications
Weight
50 grams
Material
Silicon, Plastic
Audio
Mono, Stereo
Bluetooth version
Bluetooth 4.1
Profile
HSP, HFP, A2DP, AVRCP
Frequency
20Hz- 20,0000Hz
Reception Distance
>10m
Mounting type
in-channel
OS
Android, iOS
Microphone
Yes (built-in)
Sensitivity
-38 ± 3db
Response
100Hz – 8000 Hz
Battery Life
2-3 hours
Charging time
1 Hour (Full Charge)
Contents
2 x Earbuds
2 x Extra Pair of Eartips
1 x Charging Box
1 x USB Cable
1 x English Manual
Pros
One button for all functions
Affordable
Small and Lightweight
Wireless/Magnetic Charging
Cons
No volume bar
Battery Life Must be Improved
Final Verdict
Considering its Alfawise's first try in the truly wireless earbud field, it did a decent job and the earbuds don't disappoint. Though we can't say it gives the best sound quality and bass, it is more than enough considering its low price. It performs best in medium volumes like audiobooks, electronic or pop and soft music. The anti-perspiration material is also a great addition and you can take it in your runs. In short, it's lightweight, small and easy use makes it one of the best wireless earbuds in its segment.