We can't deny that p**n and adult entertainment videos are a guilty pleasure for most people. If you are one of those who have had a bad experience with this addiction, it is time you work on getting rid of it for good. While old school people try to exchange p**n in discrete ways, things have changed with the internet's growing popularity.
P**n has become a part of every user's life now, and some people inadvertently get addicted to it. There could be several reasons behind the addiction. From an unsatisfied sex life to a mere addiction to watching people in action, the list goes on. Then again, the reasons you are addicted to p**n are the reasons you need to give up on it for good.
While it's okay to explore new kinks, fetishes, and sexualities, it is never okay to get addicted to anything that could take a toll on your health in the long run. If you have problems with this addiction, we have put together a list of the best applications for Android and iOS platforms that can help you get rid of the addiction for good.
Also read: How to Block Websites on Google Chrome
List of Best Apps for Quitting P**n & P**n Addiction
1. Headspace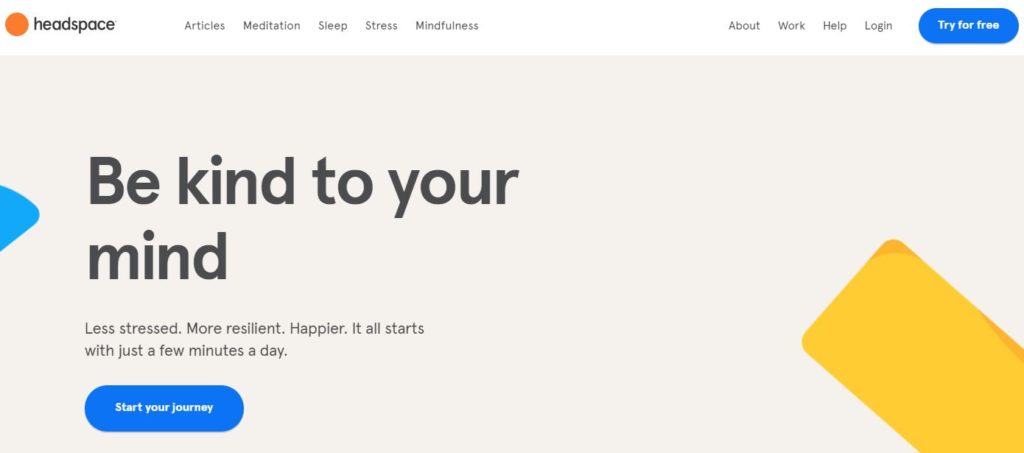 The majority of the applications that help with p**n addiction are targeted towards counseling and accountability. It helps you keep a check on the process of helping you let go of the addiction with mindful ways. It helps you slow down a bit through the process and meditate to prevent further additional risks of getting yourself tangled up in a mess. 
The best thing about this app is that it focuses on the pace of the users. It doesn't rush you from the start until the end, which means you can learn the meditative acts in smaller segments. They also have quick one-minute meditation exercises that are amazing to help you calm down and self-reflect.
2. rTribe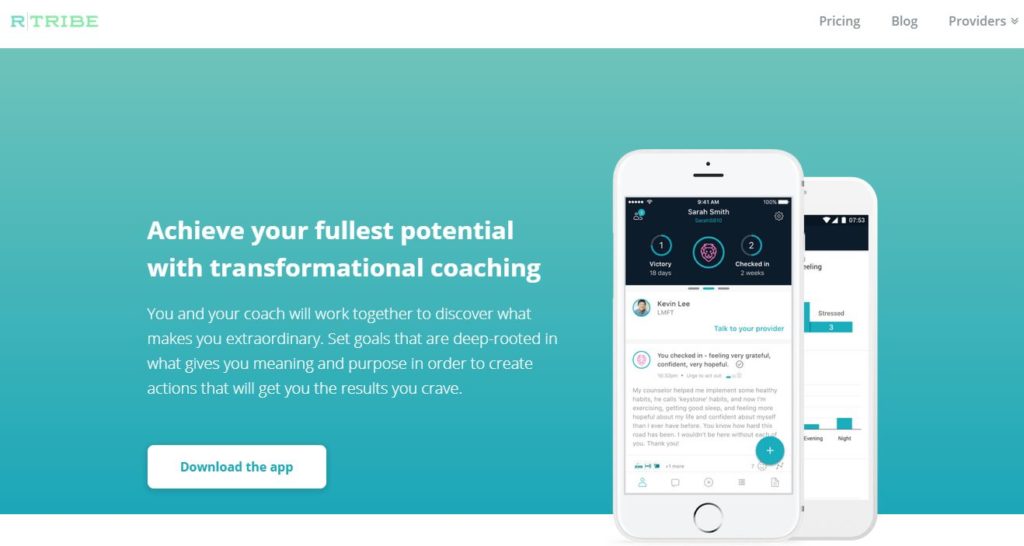 Another popular platform that helps people overcome p**n addiction is rTribe. The platform is targeted towards helping patients struggling with addiction, anxiety, and depression. It provides users with free and anonymous support from skilled professionals whenever you need it. 
This platform's main objective is to help the users overcome their problems and struggles without disclosing their information to anyone they aren't comfortable sharing the information with. The app has a list of credible experts that are particularly here to help you overcome your issues with proper accountability and self-reflection.
3. Fortify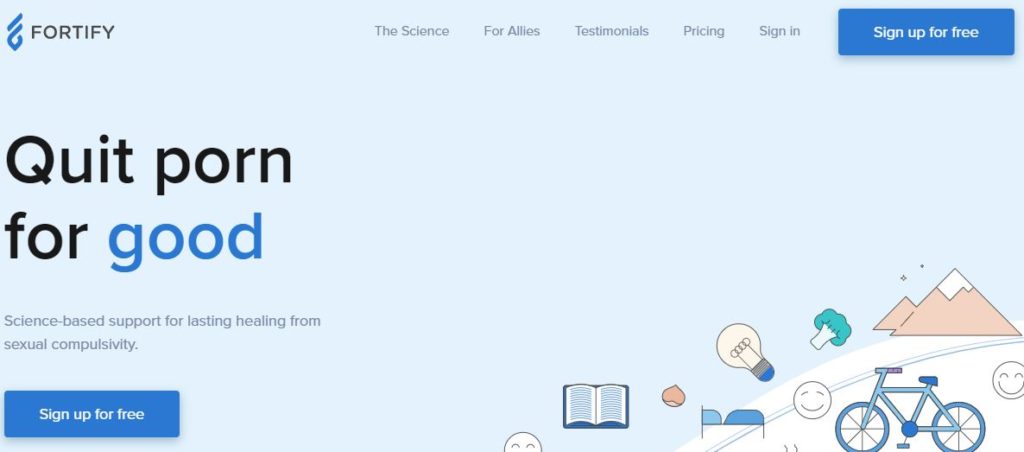 For individuals looking for a certified support app that can help them overcome p**n addiction, Fortify is likely the best option. It is not a p**n blocker, but it guides you in the right direction to prevent the risks of getting back into the depths of the addiction. The platform is developed by Fight the New Drug (FTND), which has been working consistently in helping the world become more aware of the dark side of p**nography. 
It features a wide list of resources and support groups that the individuals get access to once they sign up on the platform. It has a separate calendar tracker to help you keep track of how long you have avoided using p**n and similar issues.
---
Protect Your Online Privacy With Surfshark
[The VPN that we use here at Tech Arrival]
---
4. P**n Addiction Calendar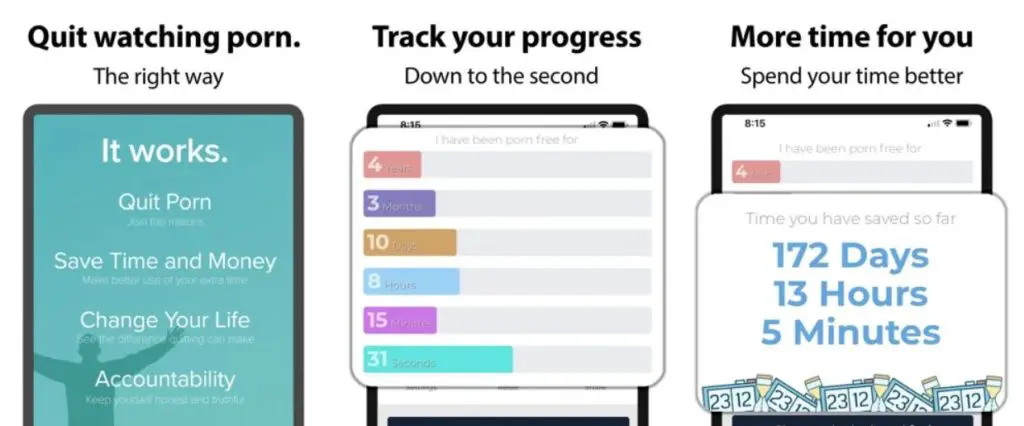 Unlike the other platforms, the p**n addiction calendar is a little different in terms of the layout and the platform's objective. It is not necessarily a support app with professionals to guide you through. On this app, you have to do everything to swerve through the addiction. 
It is a completely free app. This application's main objective is to help people keep up with their daily self-reflection by guiding them through the shortcomings. It has a host of motivational quotes that are sometimes helpful in overcoming p**n addiction and diverting your mind to something more productive and worthwhile.
5. Victory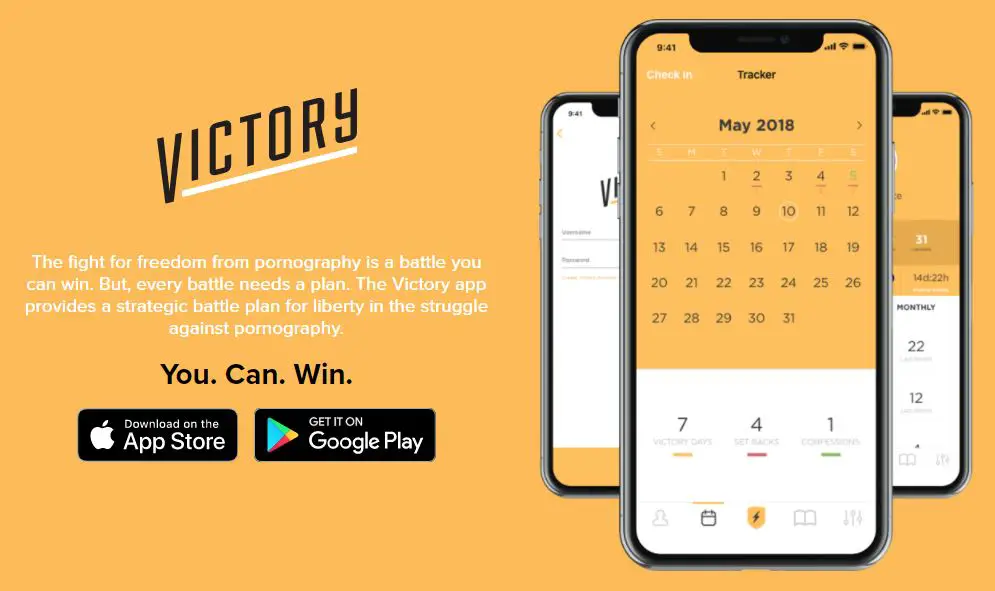 Another platform that can help you overcome your shortcomings with p**n addiction is Victory. The best thing about this platform is that it gives real-time results by tracking your progress. It keeps up with your progress and tracks what kind of content you are watching, and marks it in the progress calendar. When you suffer a setback, the app asks you to jot down the information about the feeling that made you reach out for it actively.
6. Stop M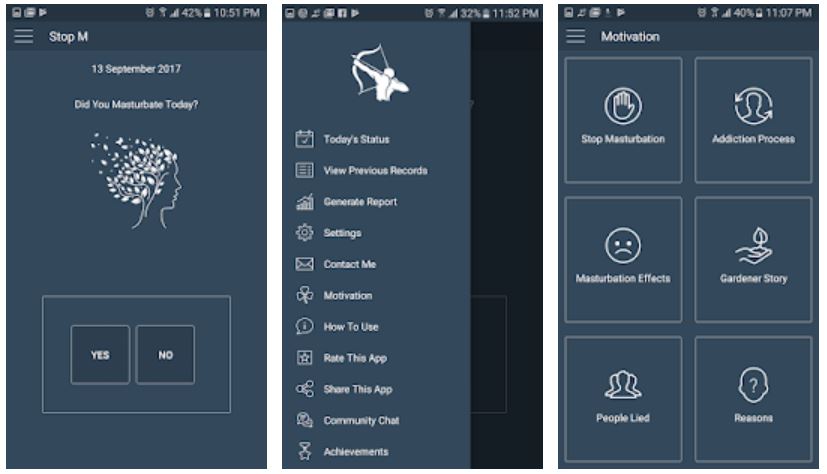 This platform was specifically designed to help the users overcome p**n addiction and help you explore their inner feelings that are forcing you in that direction. It is more of a personal psychologist that helps swerve you in the right direction and brings you out from this addiction's potholes. It comes with a 30-day quitting challenge, where you need to record your personal life for the 30 days, putting in information about the reasons what pushed you to watch p**n and what you can do to overcome this issue.
7. Covenant Eyes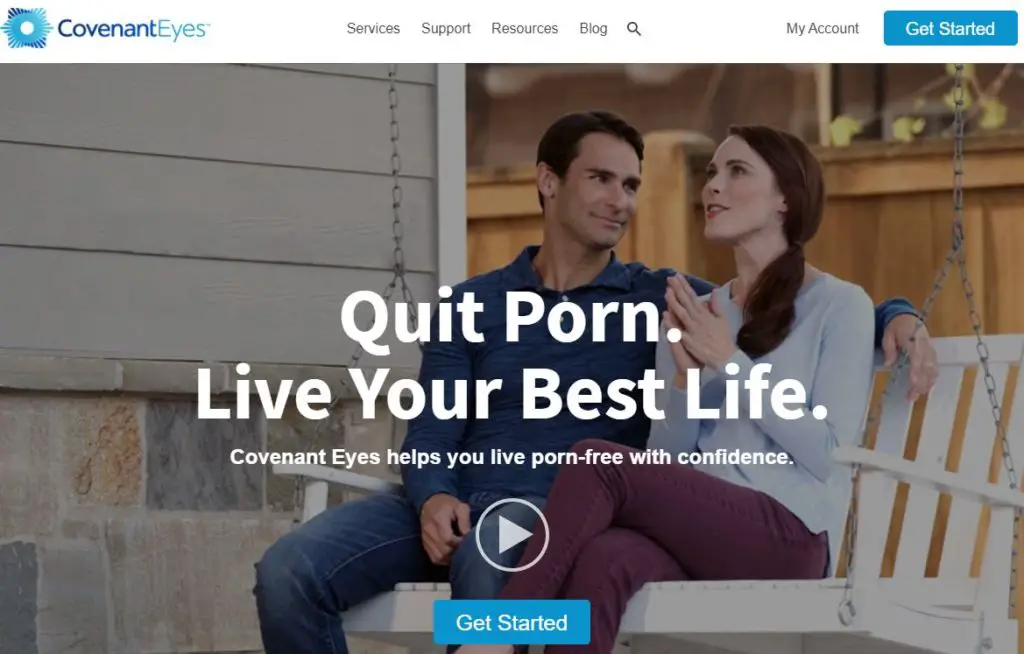 If you don't want to take any kinds of risks with your addiction and want to block out every possible platform that could contribute to the addition, covenant eyes are the best app for that. It is a p**n blocker that blocks out all the types of p**n websites and the platforms you generally fall back into. This application's community is working day in and day out to make the internet a lot safer for the audience. It takes screenshots of questionable websites that you might be on and then blurs out the images or the content for good.
8. Brainbuddy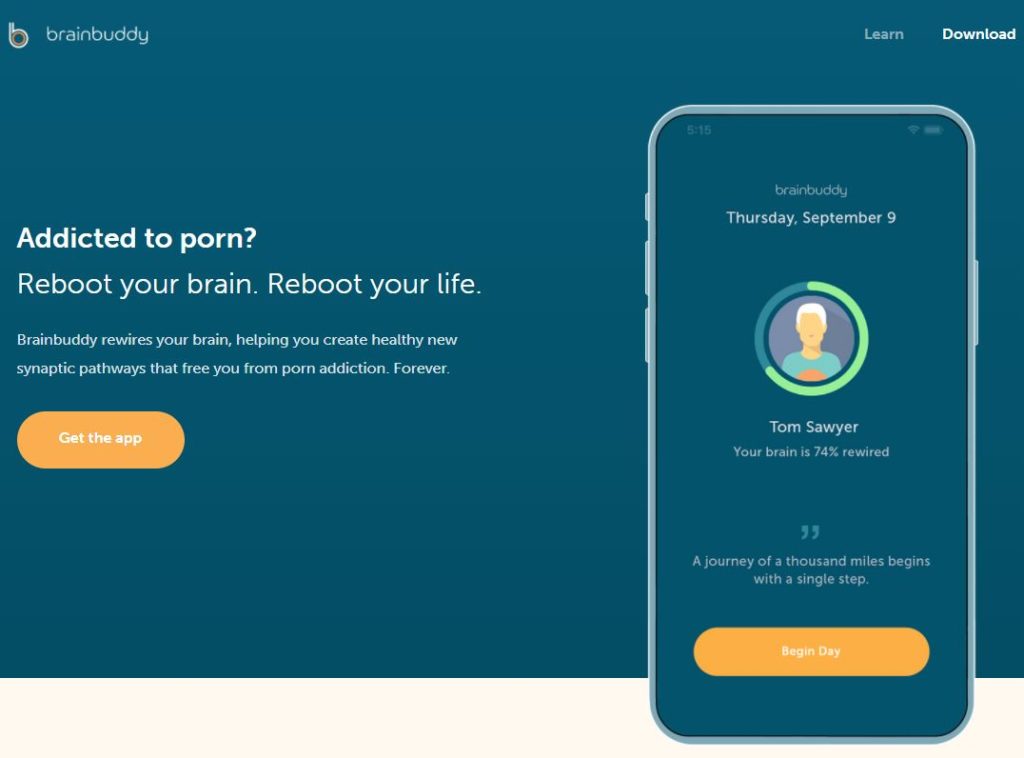 Another popular platform that you can rely on to overcome your complaint of p**n addiction is Brainbuddy. It is targeted towards helping understand the feelings and the moments that force you to fall back into watching p**n or adult movies. 
The platform has over a million downloads, making it quite a reliable platform that you wouldn't regret spending your time on. It hosts highly motivational quotes and life sayings that help you stop watching p**n for good.
9. Rewire Companion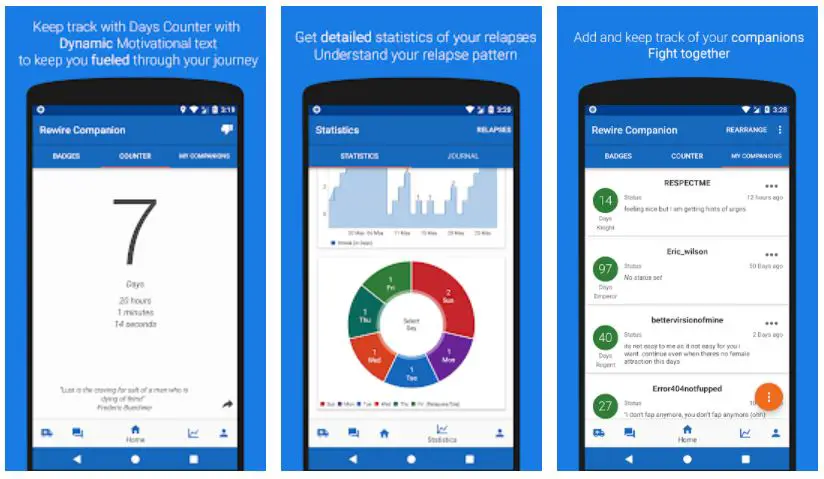 Although this app is quite underrated, it has some fantastic features and functions that make this a worthy option to look into. It keeps track of your online activity and tracks and relapsing activities you need to take account of. It also encourages you by providing you with badges that you win with every big step you take in the recovery process. 
It helps keep your temptations in check and reach out for healthier alternatives when you have the urge to watch p**n. It also makes you self-reflect on your habit by keeping track of how much time you spend watching p**n, enabling giving it up without further questions.
10. Overcome P**n: 40 Days Challenge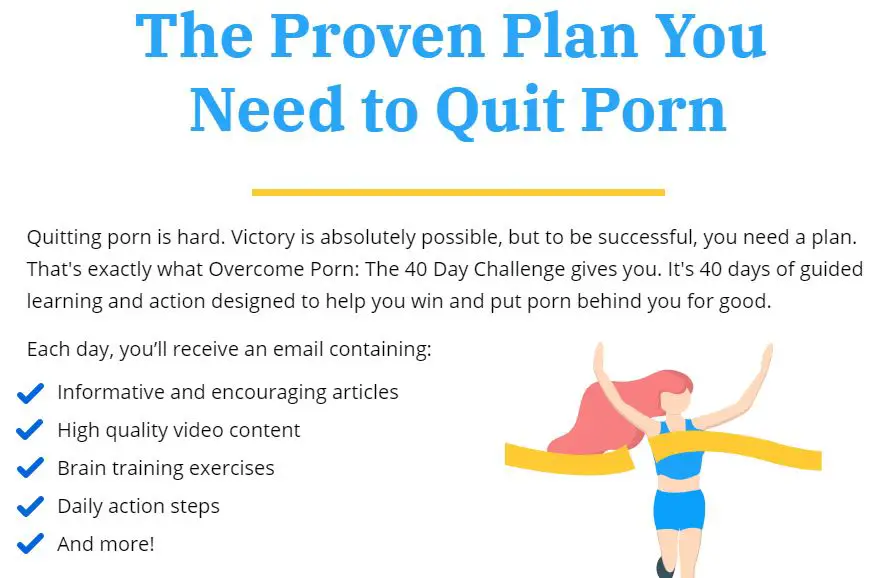 Just the name of the platform should be enough to make you understand the motto behind the app. Sometimes, the best results are achieved when individuals push through their boundaries and overcome the shortcomings for good. With this app, you get 40 days to overcome this p**n addiction without any hassle at all. 
It includes articles, podcasts, or blogs that you can read to enrich your knowledge about p**nography and how wrong some things are in the industry. Once you complete a day's challenge, you move onto the next stage of the challenge. You are notified of the things you need to do next and thereby completely overcome the addiction in 40 days, provided you follow everything.
---
Protect Your Online Privacy With Surfshark
[The VPN that we use here at Tech Arrival]
---
11. RecoveryBox
Last but not least, on the list is the recovery box. Aside from p**n addiction, this is a support website that helps people overcome their struggles with professional guidance. It has an activity monitor that keeps track of your online activities and helps you self-report whenever you fall back into your addiction. It has an interactive UI and is a paid tool, so you need to ensure that it is the one you want to spend your coins on.
If you are adamant about overcoming your p**n addiction for your good, these are some of the best applications that you can take a look into. Make sure that you always read about the app's features and check whether it matches what you are looking for, especially for the paid apps. 
Also read: 15 Best Apps to Stop Your Smartphone Addiction
Frequently Asked Questions (FAQs)
Are P**n Addiction Apps free?
No, not every app in the list above is free. While some of them come with free services, some are chargeable, and the charges vary depending on the service you are availing.