Having the right keyboard app on your phone allows you to type with speed and accuracy. Keyboards can see everything you type, including your passwords. This is why you need a trusted keyboard that is safe to use.
Luckily, there are plenty of different keyboard apps available for android phones. All you need to do is just pick the best one for your device.
If you are having a difficult time choosing the right keyboard app, no worries, we have got your back. We have shortlisted some of the best and popular android keyboard apps for your phone.
Also read: 18 Best WiFi Hacking Apps for Android
List of Best Android Keyboard Apps
1. Microsoft Swiftkey Keyboard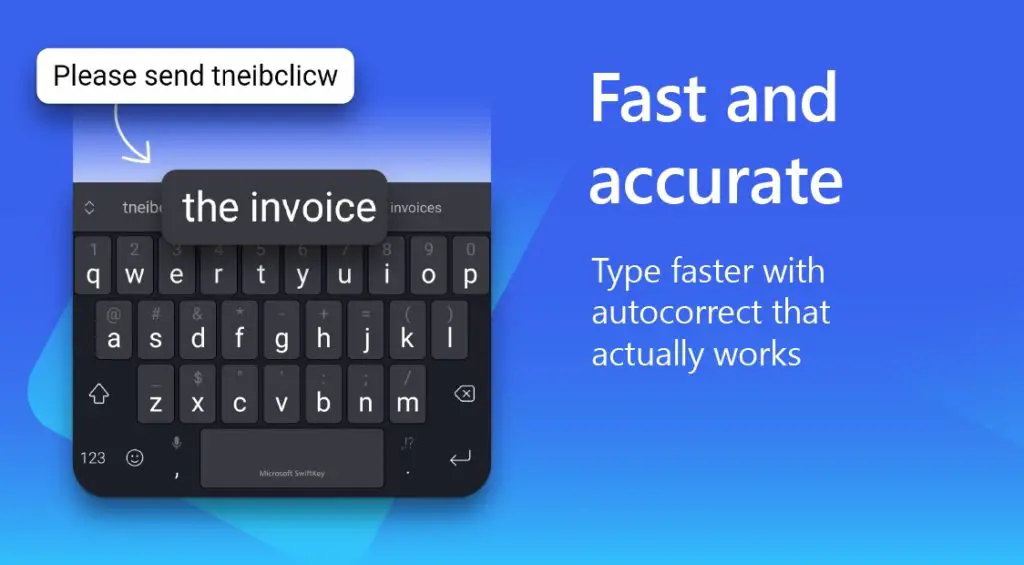 Our top choice is the Microsoft SwiftKey keyboard which is an intelligent keyboard. It can learn your writing style and thus, help you type faster. You can personalize this keyboard to type and send GIFs, emojis, and more. Unlike other keyboard apps, the Microsoft SwiftKey keyboard is always learning and adapting to your way of typing. It can even pick up nicknames, slang, and emojis. It also has a built-in emoji keyboard with a huge collection of emoji you will ever use. Besides that, it offers free themes and designs to fit any style. It also has a great autocorrect feature that works. Last but not least, it supports more than 400 different languages.
2. Gboard – the Google Keyboard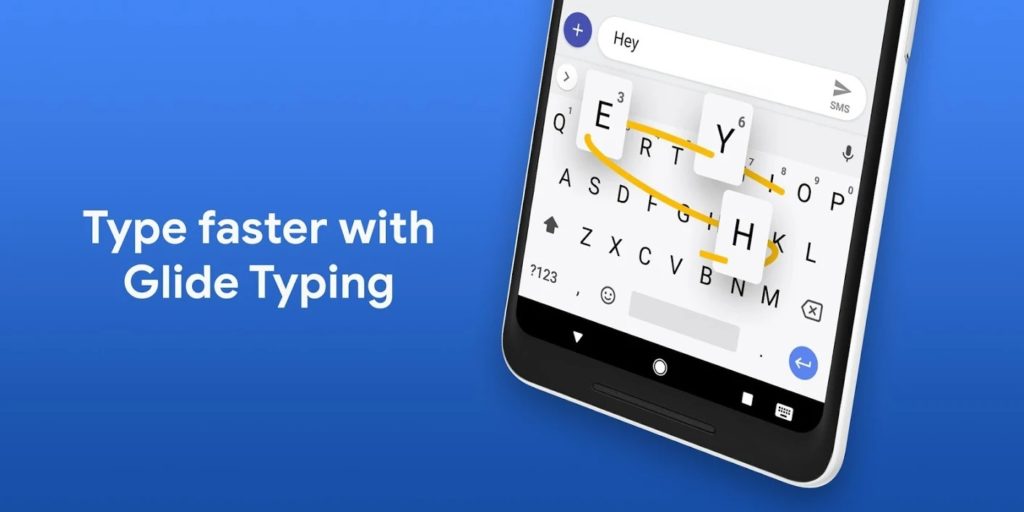 Gboard is probably the most popular keyboard among android users. It comes with a plethora of features that make it stand out from other keyboard apps. If you want a keyboard for speed and reliability, then Gboard is the best bet for you. Some of the top features of Gboard include glide typing, handwriting, and voice typing. You can use the emoji search function to search emoji faster. It also offers a great collection of GIFs that you can use to make your conversations more interesting. Another great feature is multilingual typing that saves you from switching between languages manually. It will autocorrect and suggest from any of your enabled languages. This keyboard also has Google Translate integrated into it. Besides, it supports hundreds of languages for your convenience.
3. Grammarly – Grammar Keyboard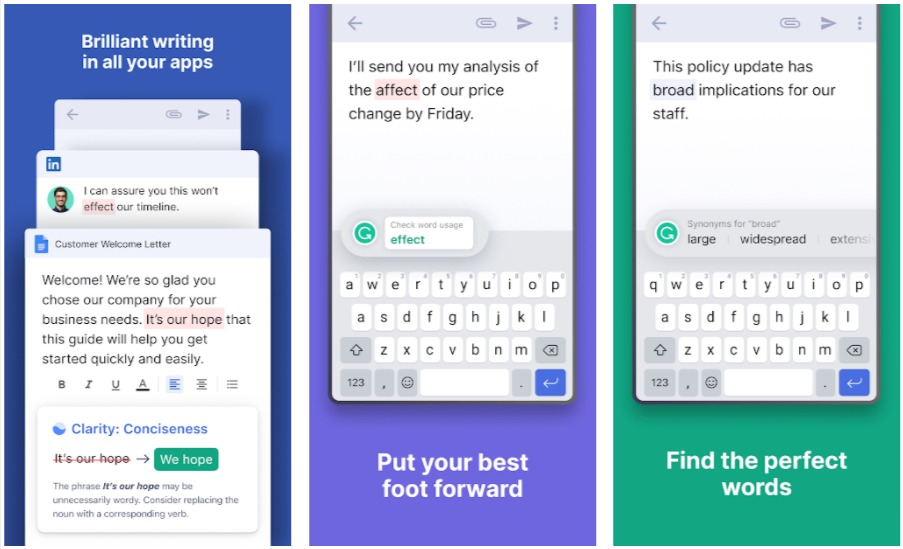 If you want to correct your grammar while typing, then look no further because Grammarly is the best option you will find. It allows you to edit and correct your grammar, punctuation, spelling, and more. Grammarly is you're your writing assistant, editor, and grammar checker. It also has the proofreader feature that allows you to write clearly, and mistake-free. With the help of advanced features such as the synonyms tool, you can improve your vocabulary, writing, and even spell-check words. The good thing about the Grammarly keyboard is that it can be used with all apps on your phone. From WhatsApp to Facebook, you can use it with any app you want. To access all its features, you should get Grammarly premium.
4. Fleksy Free Keyboard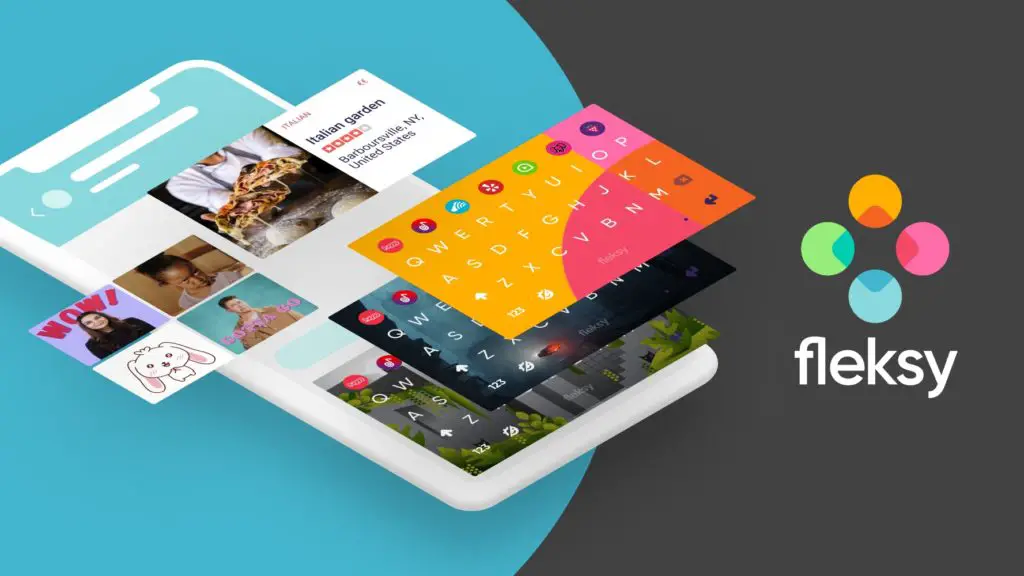 This is yet another feature-rich keyboard with millions of free themes, emojis, GIFs, and stickers. Fleksy has an award-winning auto-correction feature that helps you type fast and with accuracy. You can also adjust the keyboard size as per your requirement. Fleksy is trusted by millions of users around the world. So if you have been looking for a reliable keyboard, you can consider getting this one. It has features like swipe-to-type, multilingual support, and more. But the best part is that it offers millions of emojis, stickers, and GIFs. You can even customize your keyboard and select from the given themes. With this keyboard, you can type fast and take advantage of the powerful swipe gesture feature. It also allows you to access Fleksyapps, the mini-apps within your Fleksy keyboard.
5. Chrooma Keyboard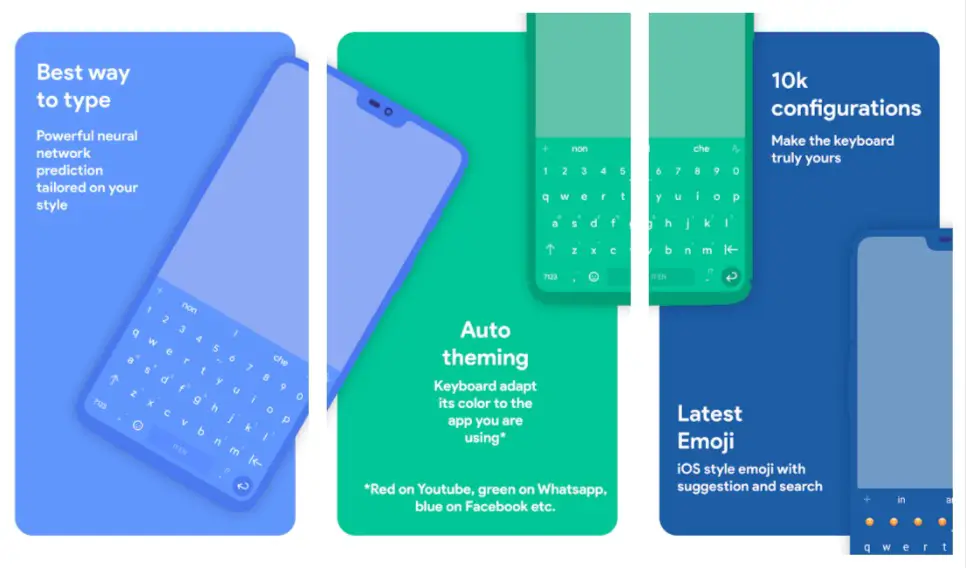 Next up, we have Chrooma Keyboard, a lightweight emoji keyboard that adapts its theme to the app you are using. This is one of the best android keyboard apps out there. It is powered by AI that provides you a better contextual prediction. It includes an exclusive neural action row that helps you with numbers, emojis, and punctuation suggestions. You can also personalize the keyboard to fit your style. This is made possible with the high level of personalization options included in the keyboard. It also has features like GIF search and emoji support to give you a better user experience. With the help of this keyboard, you can type in multiple languages simultaneously without having to switch the keyboard every time.
6. GO Keyboard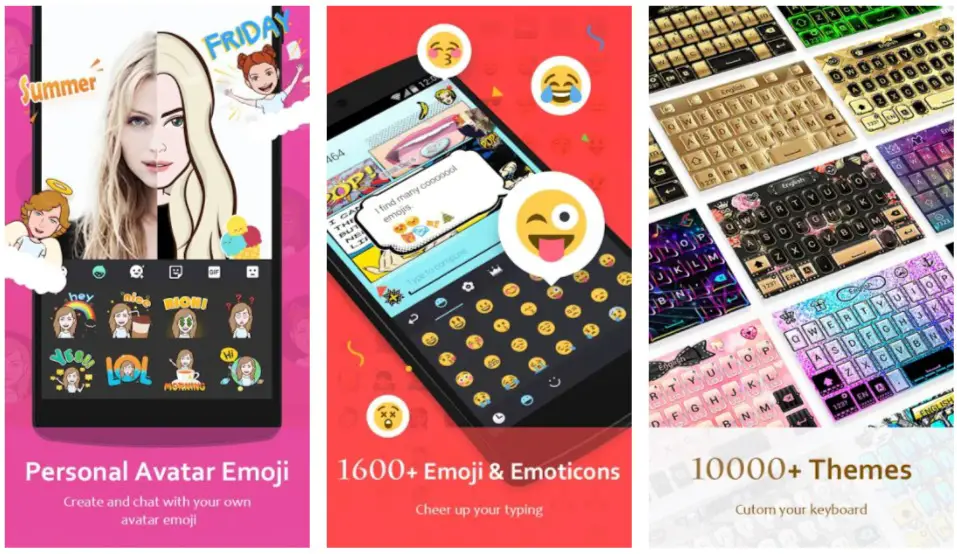 GO Keyboard is rated as one of the best keyboards for emoji. If you love using colorful emoji while typing or texting, this keyboard is for you. This keyboard is used by more than 200 million users worldwide. One of the best features is the new avatar emoji. It allows you to create avatar emoji that looks like you. Besides that, you can access 10000+ colorful themes, 1000+ emoji and GIFs, 100+ fonts, 80+ emotions. It also supports over 60 languages. With just one click, you can change the background of your keyboard. For smooth, speedy, and smart typing, you can easily rely on this keyboard. It also includes an efficient auto-correction feature that works just right.
---
Protect Your Online Privacy With Surfshark
[The VPN that we use here at Tech Arrival]
---
7. Facemoji Emoji Keyboard
This is yet another keyboard that brings you a huge collection of emojis. With Facemoji Emoji Keyboard, you get an excellent user experience. This is a free keyboard that can be fully customized to your liking. It offers powerful features like 5000+ emoji, cute stickers, emoticons, GIFs, cool fonts, themes, and more. You will also find K-Pop-related content on this keyboard. This keyboard is easy to use and is compatible with almost all the apps you use. Last but not least, it has a Kaomoji keyboard, which refers to Japanese emoticon. You can express your feelings better with the Kaomoji keyboard.
8. Fonts
The next best option we have is Fonts. This is a unique keyboard that helps you to express yourself the way you want. It offers a great collection of fonts, emojis, symbols, and kaomoji. With this keyboard, you can make your social media profiles stand out. Get creative with your texts and send colorful fonts in new styles. This keyboard is compatible with almost all major social media apps, including Instagram, Snapchat, Facebook, Messenger, Roblox, WhatsApp, Discord, and many more. You can get all of this for free. Yes, Fonts is a completely free app with user-friendly features.
9. GIF Keyboard by Tenor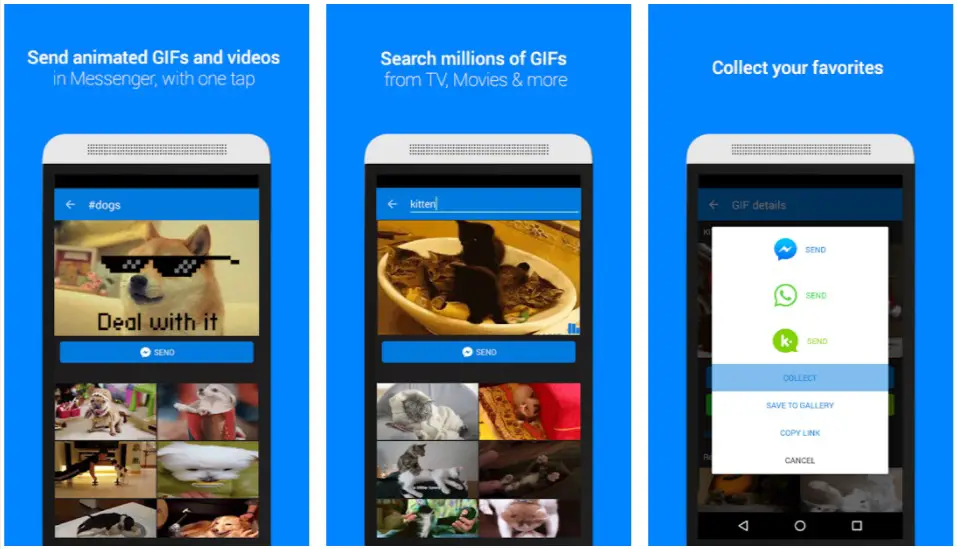 With Tenor's GIF Keyboard, you can discover the right video or GIF visually sum up what you are trying to say directly from your keyboard. With this creative keyboard, you can express your feelings and emotions in the best possible manner. This keyboard offers millions of GIFs and videos that perfectly fit all your moments. With the search emoji function, you can easily search for the emoji you want. The keyboard is also easy to use.
10. Ginger Keyboard
Lastly, we have Ginger Keyboard, which is as popular as Gboard and Swiftkey. This keyboard is packed with all the features that you would want in your keyboard app. The best feature offered is the auto-correction function that allows you to type accurately. It also has a built-in proofreader that checks your sentences and points out your mistakes. Whether you want to send short messages or long emails, this keyboard has got you covered. Other features include support for over 50 languages, swipe typing, and emoji prediction. You can choose from the available themes to customize your keyboard the way you want.
With these reliable keyboard apps, you can type in speed and accuracy. All of these keyboards are packed with exciting features and tons of emoji, stickers, and GIFs. Download any of these apps and enjoy the best typing experience.
Also read: 10 Best VPN Apps for Android
Frequently Asked Questions (FAQs)
What Keyboard Apps are Good for Android Phones?
To get the best typing experience on your Android phone, you should use keyboard apps such as Gboard, Chrooma, and Microsoft Swiftkey.
Which Keyboard App is Safe?
The most popular keyboard apps to use on your Android device include SwiftKey, GBoard, and Fleksy. These apps are safe to use and have a plethora of features that make them stand out from the rest.
How Efficient is Gboard?
Gboard can remember the words you type to help with word prediction and spelling. But this data is stored only on your device, so you have nothing to worry about. In other words, this data is not accessible to Google or any apps other than Gboard.