In a day, we watch hundreds of videos on social media sites and other online platforms. From comedy videos and tutorials to music videos and DIY tips, you will find all sorts of videos on the net. But most online sites don't have the download option.
This is where the need for video downloader tools arises. With the help of these tools, you can download and save videos from any online site.
If you are eager to learn how to download videos from YouTube and other sites, this post is for you. In this article, we will suggest the best video downloader apps.
Also read: 18 Best Free YouTube Downloaders
List of Best Apps to Download Videos from Any Site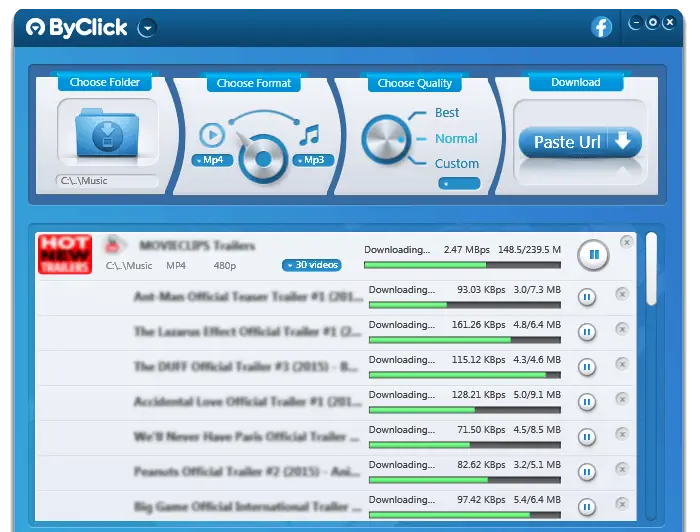 ByClick Downloader is easily the best video downloader. It is a Windows-based app capable of downloading videos from any website. Although the app is free, it has a premium version available. To access all its impressive features, you will have to pay $10.
The best feature is probably the one-click download mode. It can download videos from sites like Facebook, Youku, Vimeo, YouTube, etc. It allows you to choose the video resolution. Plus, it can convert videos to MP4, MP3, and many other formats.
2. Snaptube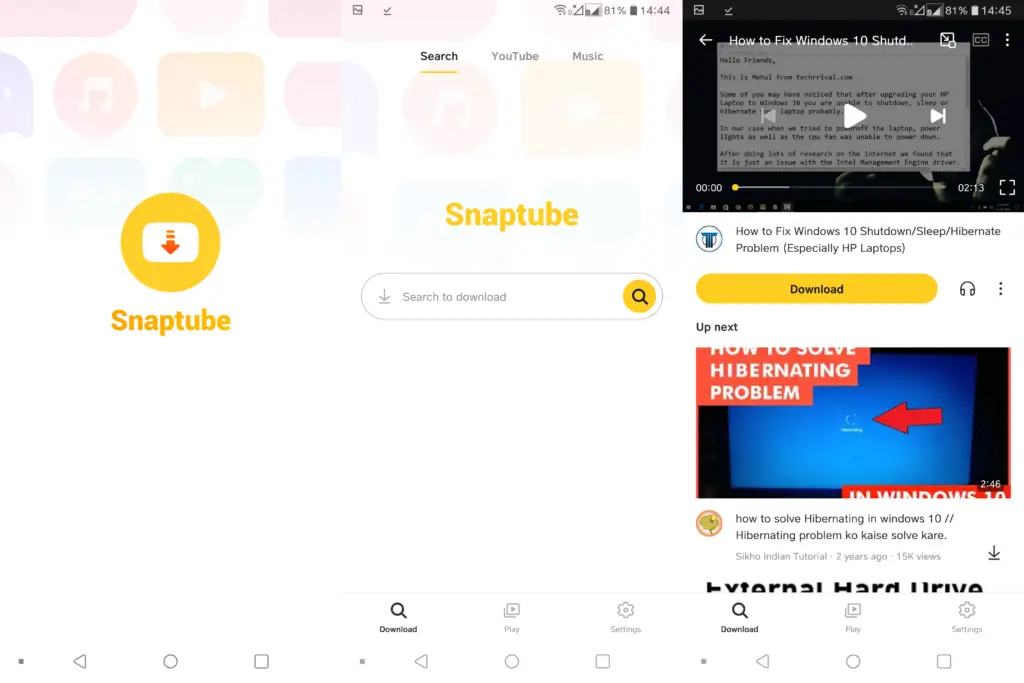 Snaptube is a user-friendly video downloader that is trusted by millions of users around the world. You can get started with this app without signing up. It can download videos from almost any site, and that too in different resolutions and formats.
The simple interface allows you to manage and view all downloads within the app. It's a free app for Android, and you can download videos from sites like Instagram, TikTok, Facebook, WhatsApp, etc.
3. NewPipe
NewPipe is capable of downloading videos from various websites. It is faster than most other video downloaders. The user-friendly interface makes it a beginner-friendly option.
Additionally, it allows you to create your custom playlists. It also supports audio-only downloads, background play, and pop-up player.
---
Protect Your Online Privacy With Surfshark
[The VPN that we use here at Tech Arrival]
---
4. Keepvid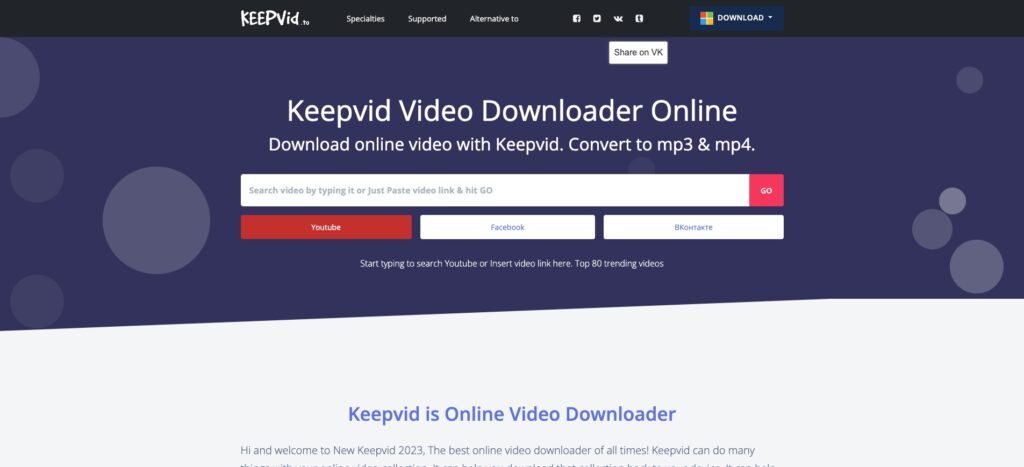 If you are looking for a reliable video downloader that also works as a YouTube to MP3 converter, Keepvid is for you. It supports all popular platforms, including YouTube and Facebook. It makes the video downloading process simple and easy.
The Bookmarklet feature automatically sends the link to the current page for downloading. It is also a good option for downloading YouTube subtitles and playlists. It works via web-browser and has a lightweight application for Android and Windows.
5. Video DownloadHelper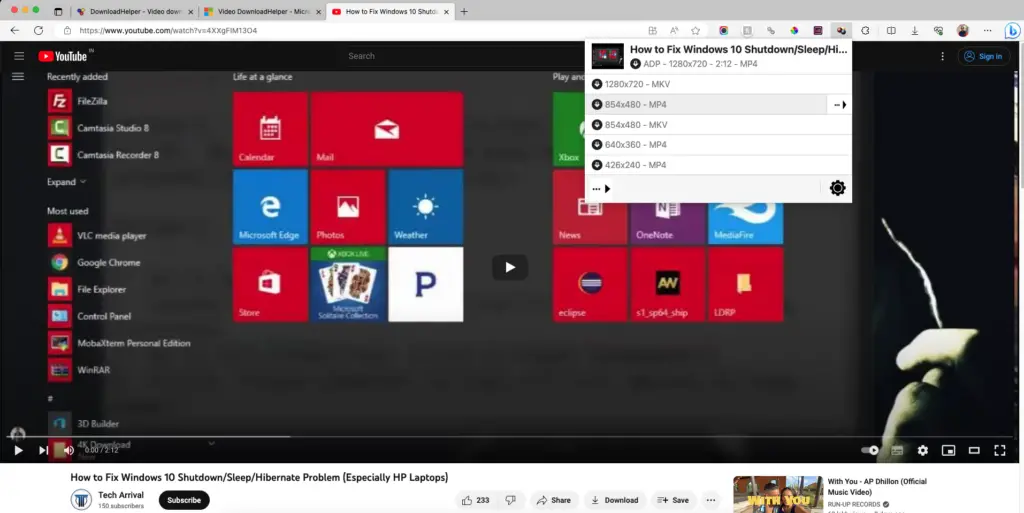 Video DownloadHelper is available on Microsoft Edge, Google Chrome, and Mozilla Firefox. It is an easy-to-use browser extension that helps you to download videos from various sites, including YouTube, Instagram, Facebook, Dailymotion, Twitter, and others.
After installing the extension, a new button appears next to your browser's address bar. You can download videos on the current page and save them on your PC by clicking that button.
6. 4k Video Downloader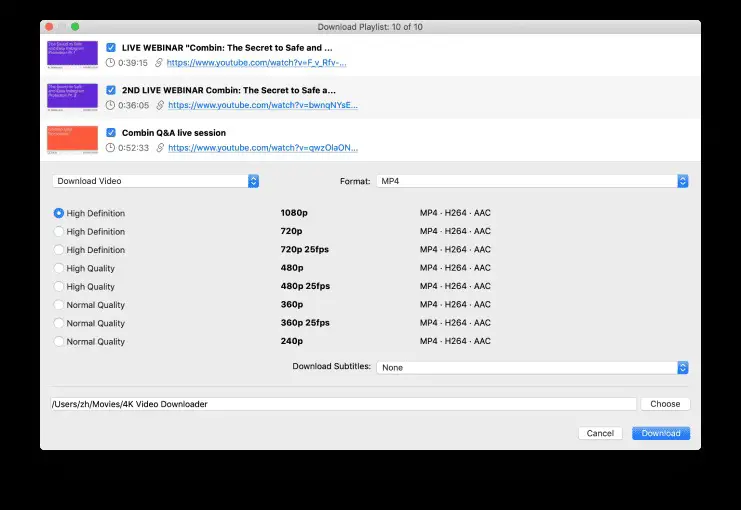 When it comes to downloading videos from the internet, 4k Video Downloader is the best tool you can use. It is compatible with Linux, Mac, and Windows. With the help of this download manager, you can download any videos from Facebook, YouTube, Dailymotion, and many other sites. It lets you download videos in MKV, FLV, or MP4 formats. Or, you can download just the audio in M4A or MP3 formats.
Using 4k Video Downloader is very easy. You only need to copy and paste the video URL into the downloader. You can also use this tool to download YouTube channels and playlists. Not only that but it can also be used to download subtitles and annotations in YouTube videos.
7. JDownloader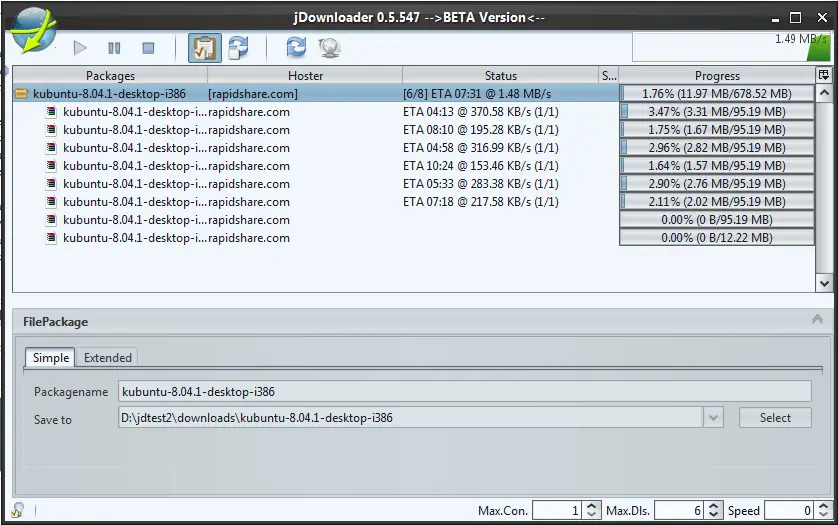 JDownloader is capable of downloading videos from almost any online site you prefer. But it is slightly different from other video downloaders. You need to paste the link of the page into the app. After that, it will start scanning the page for videos, allowing you to download the videos you want from that page.
8. YouTube-dl
YouTube-dl is regarded as one of the best free YouTube downloaders. However, it can also be used to download videos from other sites such as Dailymotion, Vimeo, Metacafe, Facebook, Crunchyroll, and others. This downloader is suitable for users who are fine using the command line. It includes a steep learning curve, so read the steps before using it.
YouTube-dl is available for Windows, Linux, and Mac. Despite being a not-so-easy downloader, it is still popular among users. Some of the exciting features offered are quality parameters, video selection, download rate limit, playlist processing, batch video downloading, and more. Additionally, it has support for multiple formats, including WAV, WEBM, AAC, 3GP, M4A, FLV, MP3, and OGG.
9. InsTube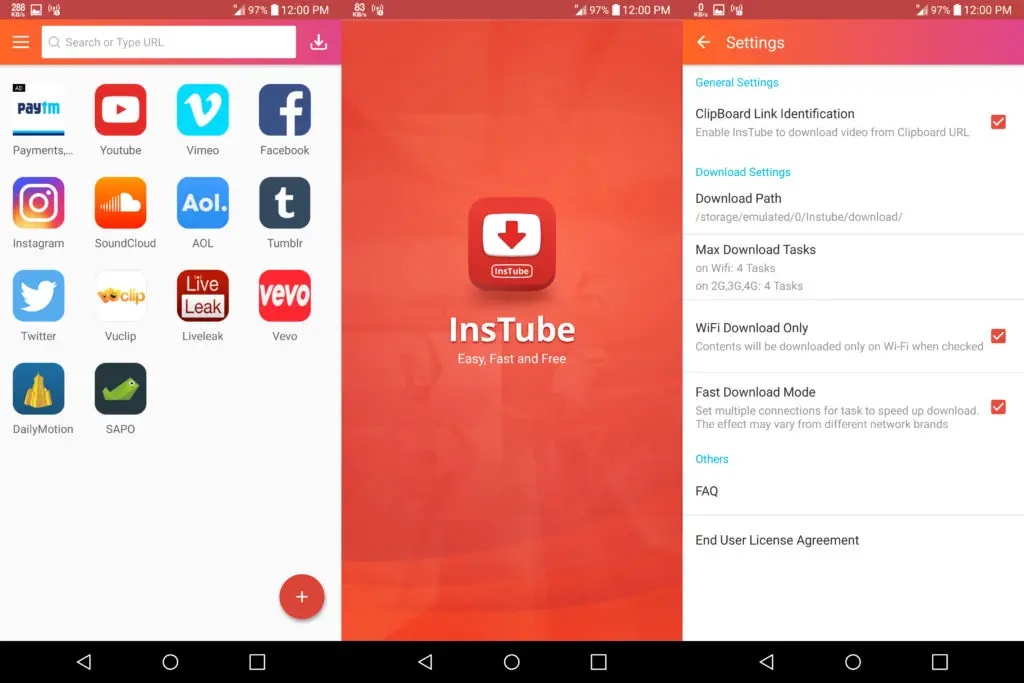 InsTube supports downloads from 100+ sites & doesn't require you to sign up to use its features. It is specially designed for Android users and supports various video resolutions ranging between 144p and 1080p. Another exciting thing is the built-in player that allows you to play the videos you download.
10. Videoder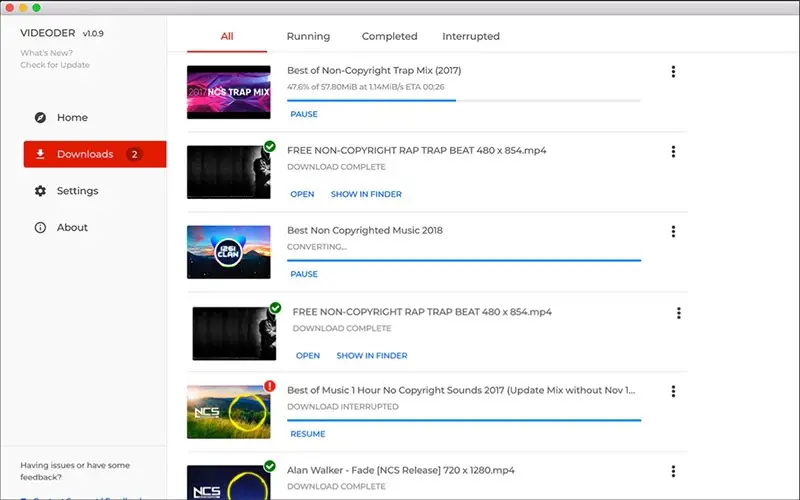 With Videoder, you can download all sorts of videos from any online website. It has many useful features, making it a popular choice among users.
---
Protect Your Online Privacy With Surfshark
[The VPN that we use here at Tech Arrival]
---
It has an excellent user interface that makes video downloading easy. The good thing about this app is that it can download multiple videos simultaneously. It runs silently in the background, allowing you to focus on other tasks.
11. Video Downloader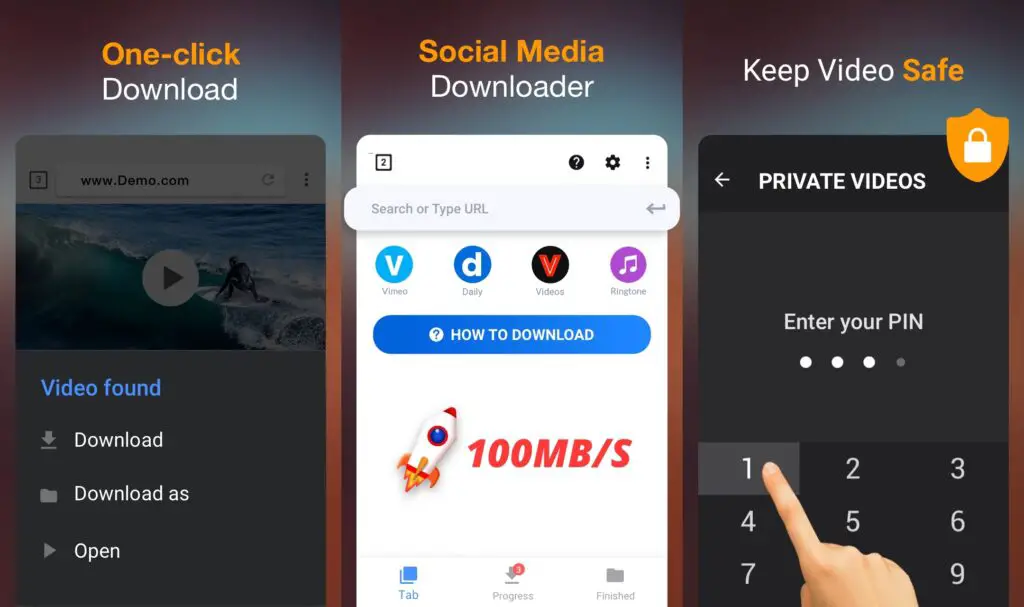 This free application allows Android users to download videos from various sites. You can save them in a password-protected folder to ensure no one touches your videos except you. To save time, you can download multiple files at once. It includes a built-in player and browser.
12. VidMate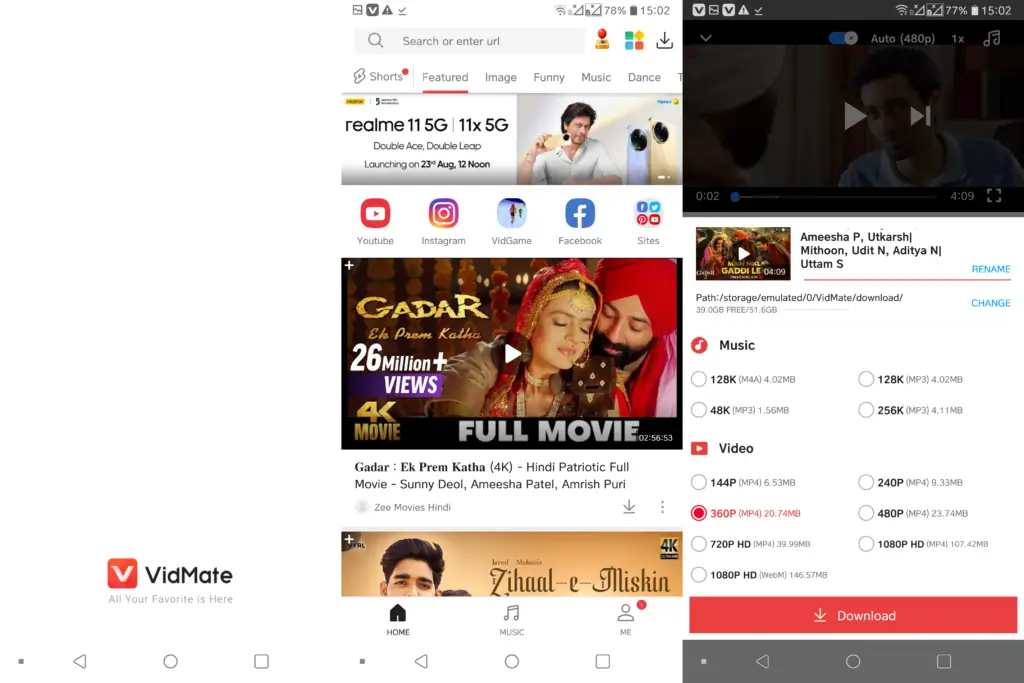 VidMate is perfect for users who want to download, convert, and play videos on Android. With the help of this app, you can download 4K-quality videos in less time.
It can also convert videos to MP3 format. It supports downloads from Twitter, Instagram, 123Movies, and more. You can access all these exciting features without spending a single penny.
13. TubeMate
You can use TubeMate to download audio and videos from several major sites. It is a fast and easy-to-use video downloader with lots of useful features. While it downloads videos in the background, you can continue using the device for other tasks.
For convenience, it also allows bulk downloads. The pause and resume options allow you to control the download process. It supports platforms like Dailymotion and Vimeo.
14. SaveFrom.net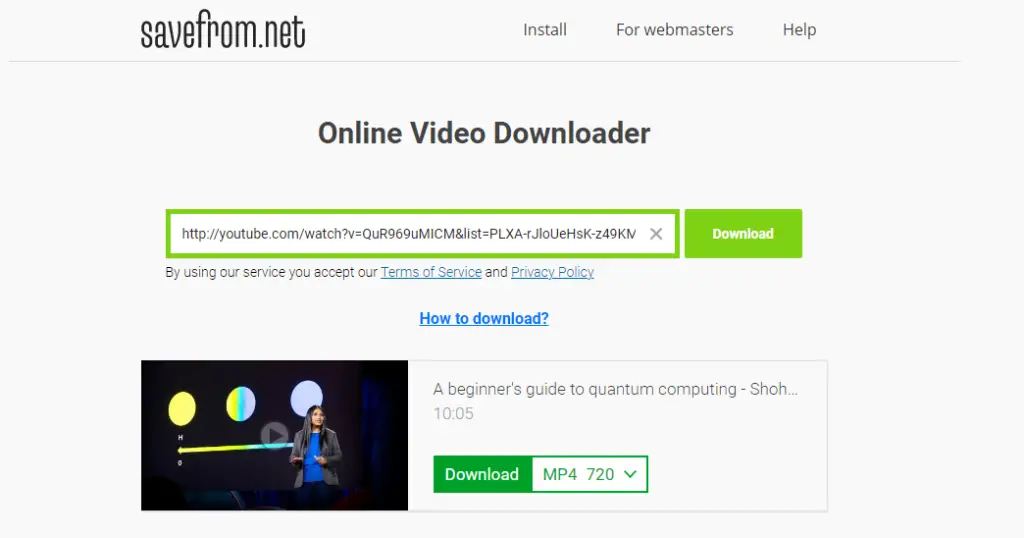 If you want to save yourself the hassle of downloading apps and tools, then SaveFrom.net would be your ideal choice. It helps you to download videos from multiple platforms, including Facebook, Instagram, Vimeo, YouTube, and Twitter. Just copy and paste the video link and let SaveFrom.net do the rest.
15. iTubeGo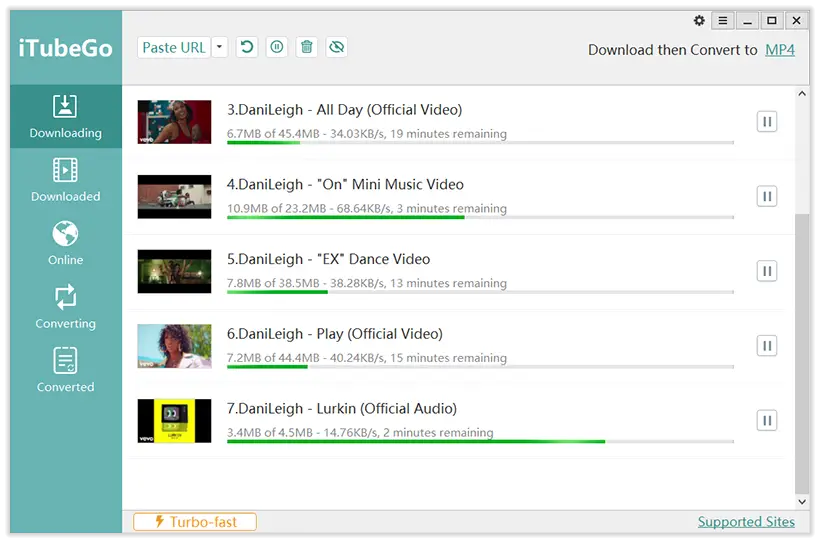 iTubeGo is an efficient video downloader that helps you to download YouTube audio, videos, playlists, and subtitles. The best things about this app are its speed and user-friendliness. It also includes a built-in browser that lets you directly download content from the site.
Downloading videos from online sites becomes much easier with these video downloaders. Choose your preferred video downloading tool and get your hands on your favorite videos.
Also read: 17 Best Free YouTube to MP3 Converter & Downloader Apps
Frequently Asked Questions (FAQs)
How to download videos from online sites?
By using a video downloader app or tool, you can download videos from any online website.
---
Protect Your Online Privacy With Surfshark
[The VPN that we use here at Tech Arrival]
---
What is the best YouTube downloader?
ByClick Downloader is regarded as the best YouTube downloader.
Which video downloading tool to use for unlimited video downloads?
For downloading unlimited videos for free, you can rely on InsTube.
Is SnapTube good?
SnapTube is a reliable video downloader that supports downloads from several online sites, including Facebook, Dailymotion, Instagram, and others.
Is NewPipe free?
Yes, NewPipe is a free video downloader. It is known for its fast download speed and reliability.
Is Keepvid worth it?
Keepvid is an app that can both download and convert online videos. It works with popular sites like YouTube and Facebook.
Why is VidMate popular?
VidMate is a popular choice among users because it allows them to download, convert, and play videos in one app.
Do I need to download SaveFrom.net?
SaveFrom.net is an online video downloader; therefore, it can be used without downloading.