Not all games require a pricy and flashy gaming PC. Some of them can be played directly from your web browser. Most of these games are entirely free and easy to play.
You will come across hundreds of browser games. There exist both multiplayer and single-player browser games to choose from. So if you want to spend your weekends without getting bored, you should try some popular browser games.
You don't need to be a pro gamer to play browser games. These games are suitable for everyone. It provides hours of entertainment without causing you to pay a single penny.
Also read: How to Play Google Dinosaur Game
We have handpicked some of the best browser games for you to choose from. Check out the list below.
List of Best Browser Games
1. Wordle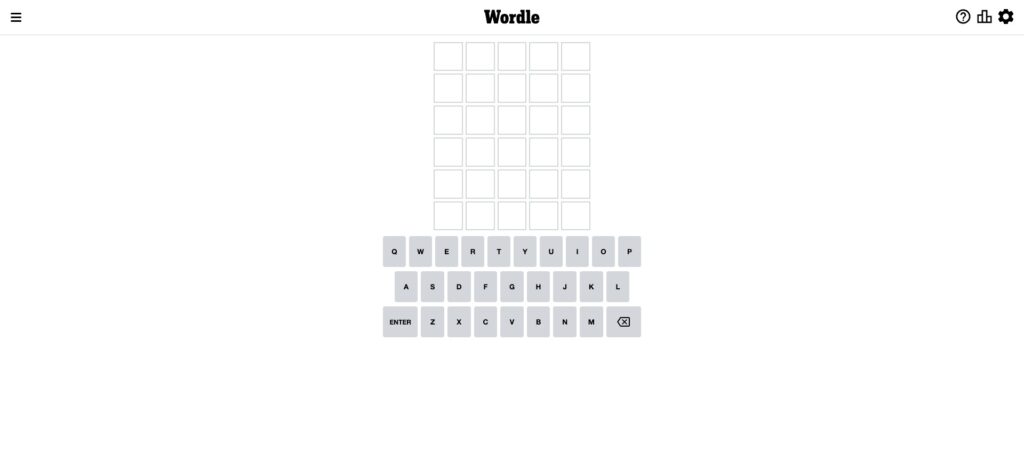 If you are fond of word games, you will like Wordle. This game is so popular that it is even featured in the New York Times. It is a simple word game with five letters and six guesses. Yes, that's all you get! It comes with daily puzzles that don't take much time to solve. Guessing a word on the first attempt is a matter of pride. You can brag about it to your friends.
2. IsleWard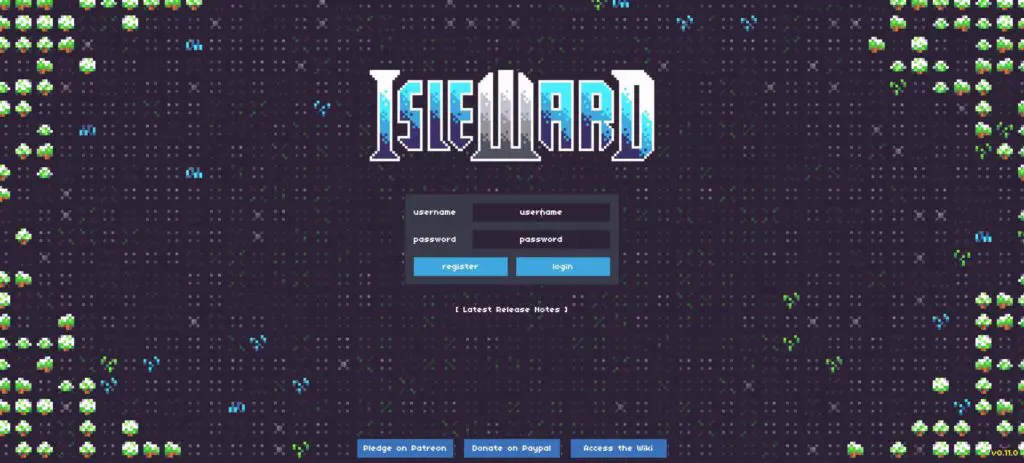 IsleWard is a unique multiplayer game with rogue-like elements. It starts by letting you pick a character of your choice and then put you into the city of Stratford. By killing a few low-level monsters, you can level up your character. You will also come across other humans you need to convince to join you in your adventure. Having more players with you is more fun than playing alone. IsleWard provides a whole world to explore and lots of loot to find.
3. Celeste Classic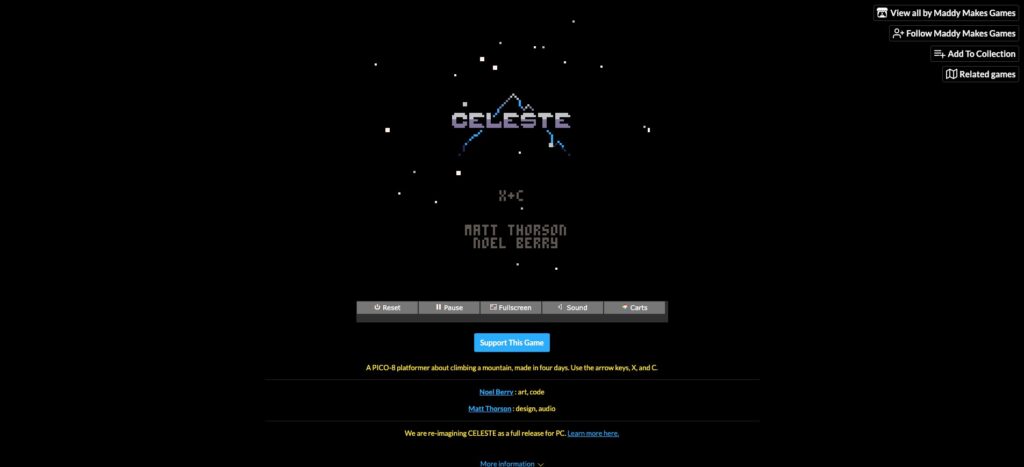 Celeste Classic is another browser game that is quite popular among people. It was previously called just "Celeste." But the current version is renamed "Celeste Classic." It is an award-winning indie game you must play if you haven't already. It is all about climbing a mountain. The makers are thinking of releasing a full PC version of Celeste. But nothing more has been revealed yet.
4. Sort the Court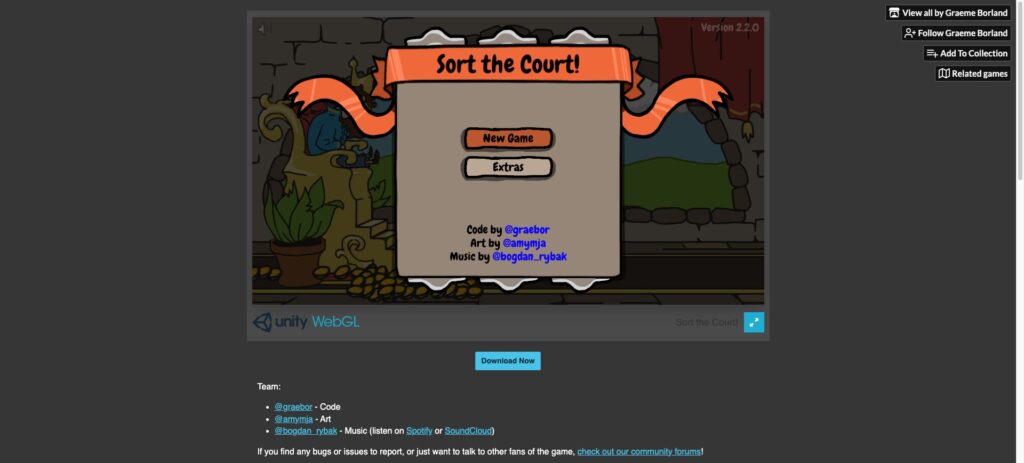 Sort the Court is like a lite version of the title Yes Your Grace. Players take the role of a ruler and grant favors to their subjects, including wizards, princesses, and cats. Some want food, some want money, and others want to bargain. It's up to you to decide who will get the royal pie. It's your responsibility to keep all the peasants happy and feed them without emptying your treasury.
5. Sunset Bike Racer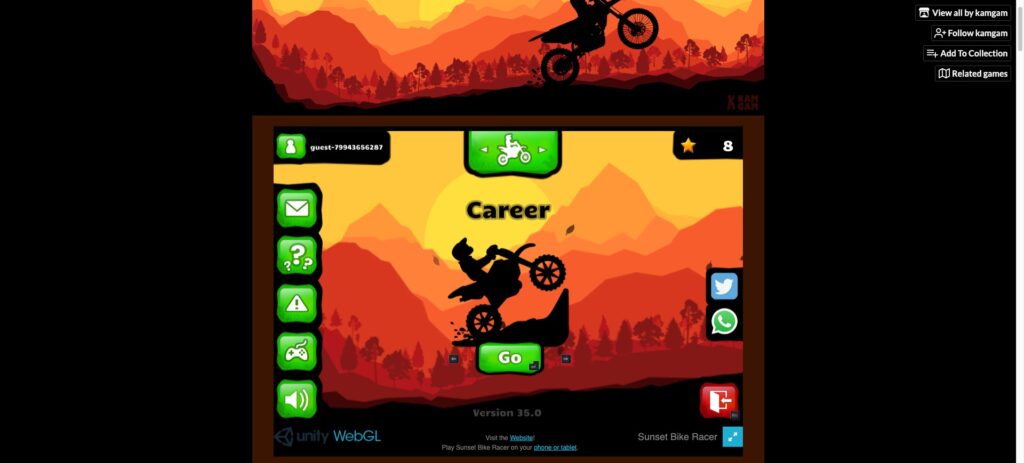 This game is perfect for anyone who is a fan of bike racing. As a player, you control a biker who rides past uneven terrain on his dirt bike. You can also make the biker perform stunts. The controls are pretty simple, so even first-timers can handle it easily. However, the game gets challenging after a few levels. Even a slight mistake like a wrong stunt or applying the brake means game over. 
---
Protect Your Online Privacy With Surfshark
[The VPN that we use here at Tech Arrival]
---
6. Helicopter Game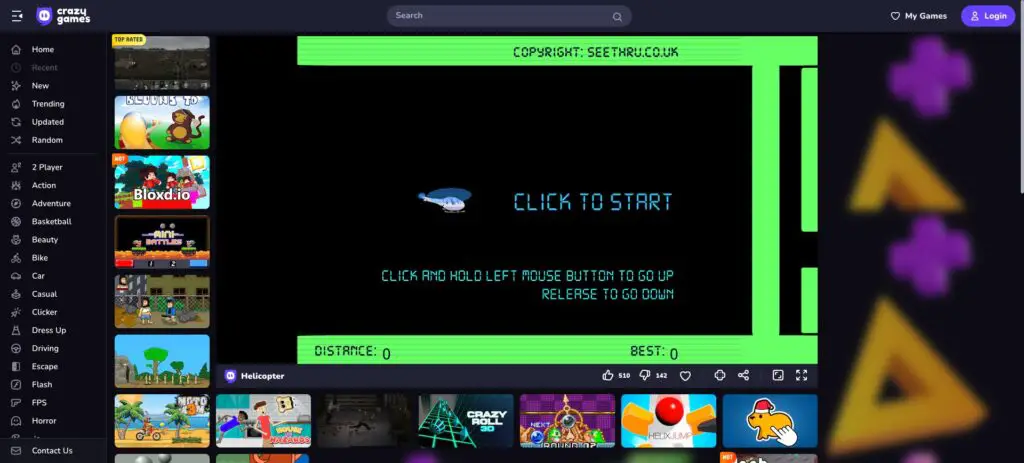 Helicopter Game is a classic that you will love to play. It's a simple game with straightforward rules. All you have to do is fly your helicopter as far as you can without crashing into the ceilings, floor, or obstacles. Because if you crash, you will have to start all over again. It tests your patience and whether you have masterful control.
7. Pokemon Showdown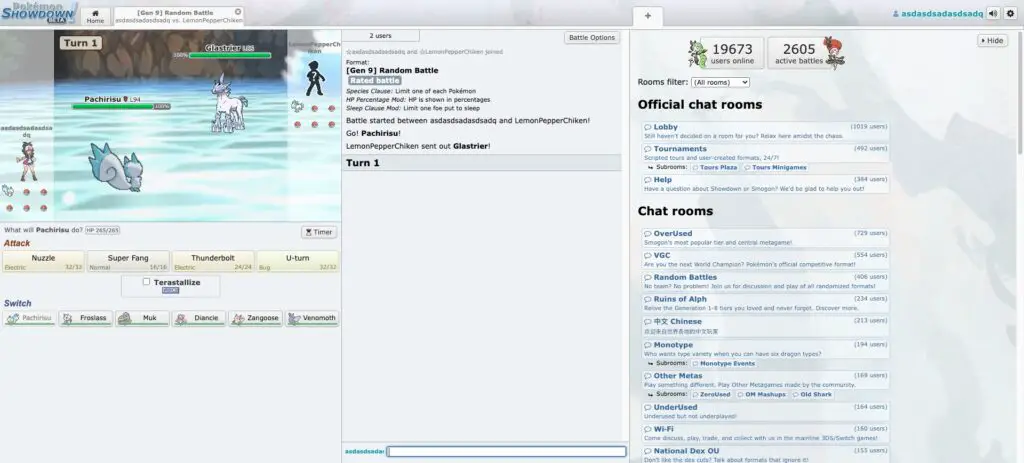 If you are a Pokemon fan, you must try this game once. Pokemon Showdown takes you on an adventurous journey where you participate in matches against other players. The good thing is that you don't need to level up your Pokemon before the Battle. You can jump into a new battle if your Pokemon dies instead of returning to the Pokemon center. You can battle either with a custom team or a random team. It is a fast-paced game and is more challenging than you assume.
8. Agar.io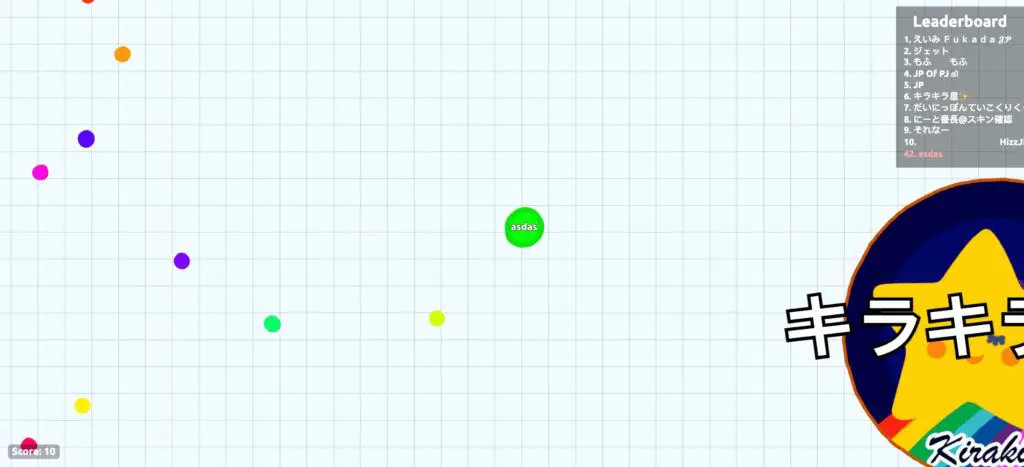 At first, Agar.io may seem like a simple game with colorful graphics. But as you start playing, you will realize how challenging it is. You start with a small circle, but after you eat all the colored dots around you, your circle becomes bigger. As a small circle, you can move around easily, but things get difficult when you grow bigger. Also, you will need larger portions of food. To grow even bigger, you must eat other players too.
9. Total Battle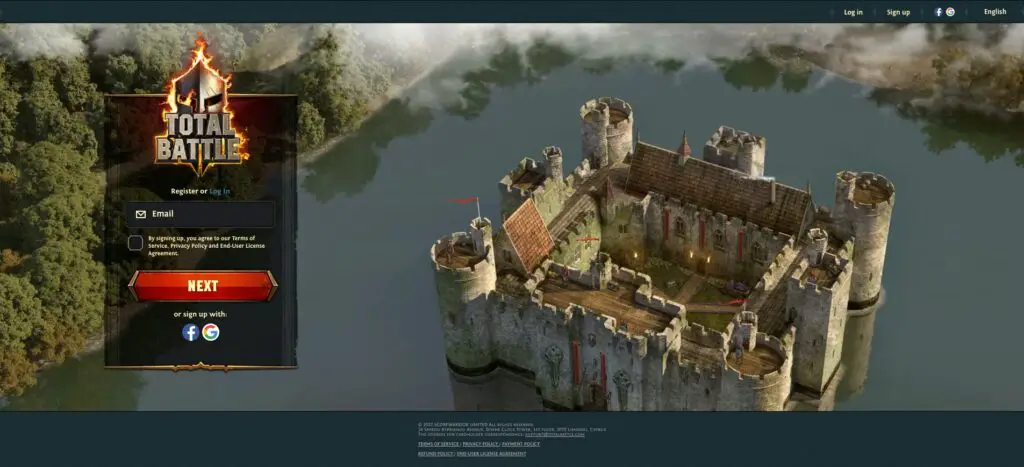 Total Battle allows you to showcase your fighting skills. The game starts with you building a small army from the ground up. You lead your army to the battleground to reclaim your lost heritage. Expand your kingdom and establish yourself as the most feared lord. It has both single-player and multiplayer modes. For total domination, you should form alliances with other players.
10. Winter Rush
If you are a winter sports fan, you will like Winter Rush. It is a fun game where you show off your skiing skills. It comes with easy controls and smooth gameplay. It's a perfect game with daring moves. Press the control to brake, and shift to accelerate. To control the aerial movements, press the a/d keys. 
11. Slither.io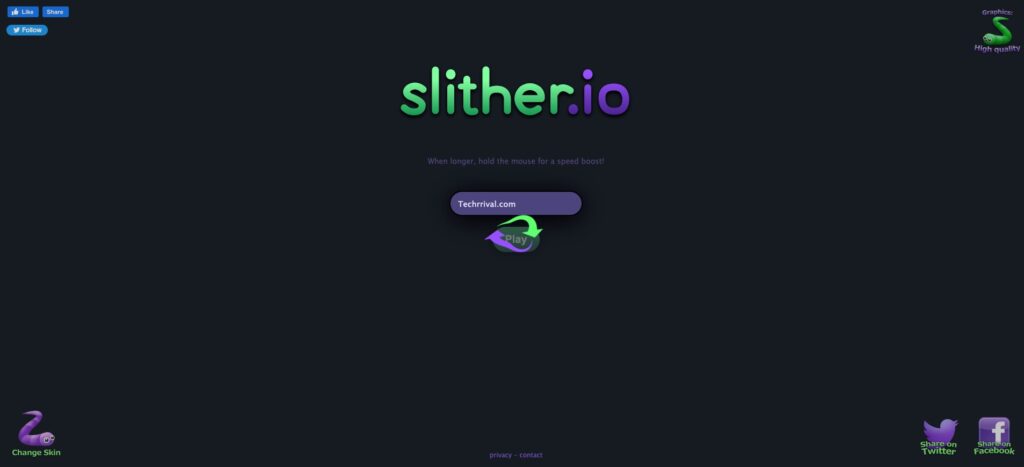 Slither.io is similar to Agar.io. You grow bigger by eating dots. But instead of a circle, you are a snake! The more dots you eat, the longer your body becomes. But in Slither.io, you cannot eat other players. However, if you time it correctly, you can make another snake run into your body. This way, you can vanish the other snakes from the game. In Slither.io, you have the option to customize your snake's skin.
12. Prince of Persia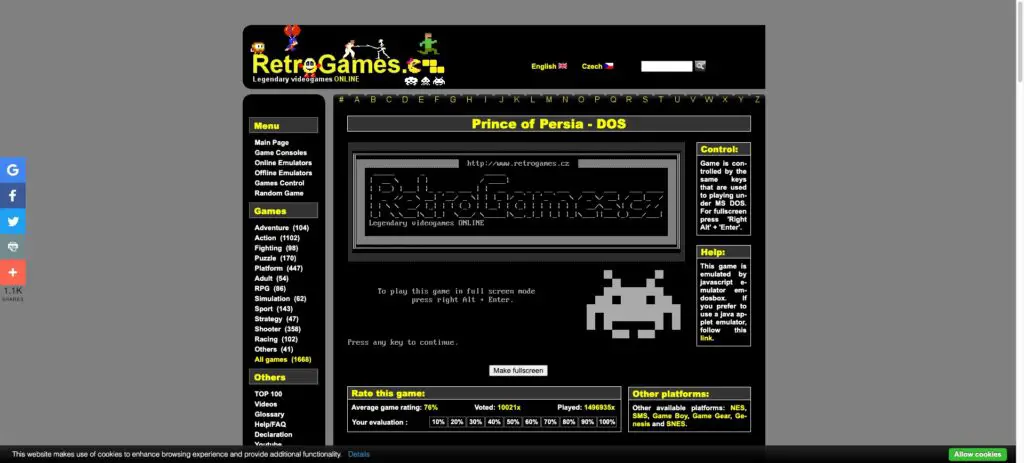 The Prince of Persia browser version is created by Ubisoft to popularise the original title. You can play this game using the Ruffle emulator. It is an addictive game that gives you hours of fun. It is guaranteed that you won't regret playing it. It has easy controls and smooth gameplay. To control the character's movement, you press the arrow keys. If you haven't tried it yet, you should do it now.
13. Skribbl.io
Next up, we have Skribbl.io, a highly popular browser game. Its popularity skyrocketed, especially during the pandemic. It is a simple multiplayer game where you draw and guess. You can play it with your family and friends or strangers. Your job is to guess the drawing made by other players. If a drawing is difficult, you have hints to take help from.
14. Tetris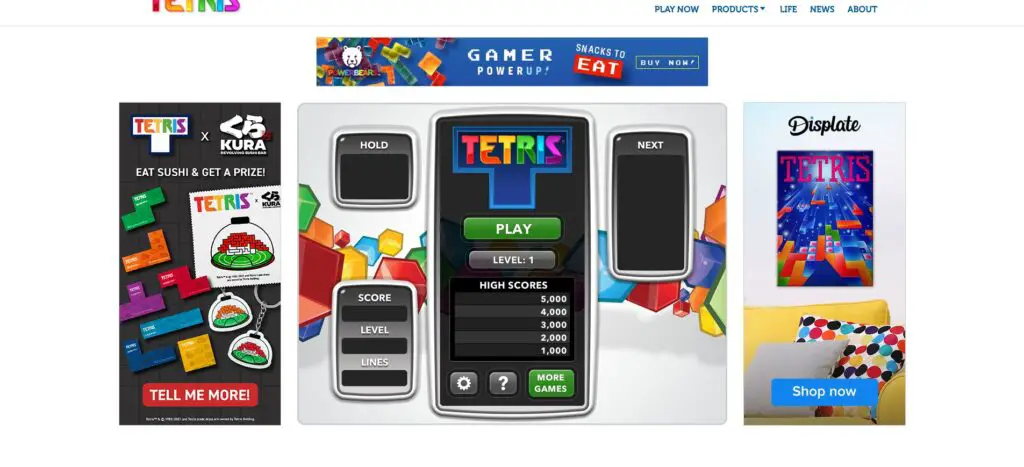 Tetris is one of those games that never go out of trend. It has always been a very popular game among players. It's a simple block arrangement game where you match blocks of the same color. You will find many similar games on your mobile phone, and Tetris is one of them. The only thing is that you can play it from your browser. Clear horizontal lines and earn points. The neon-colored blocks make the game look better than the black-and-white variation.
15. Coma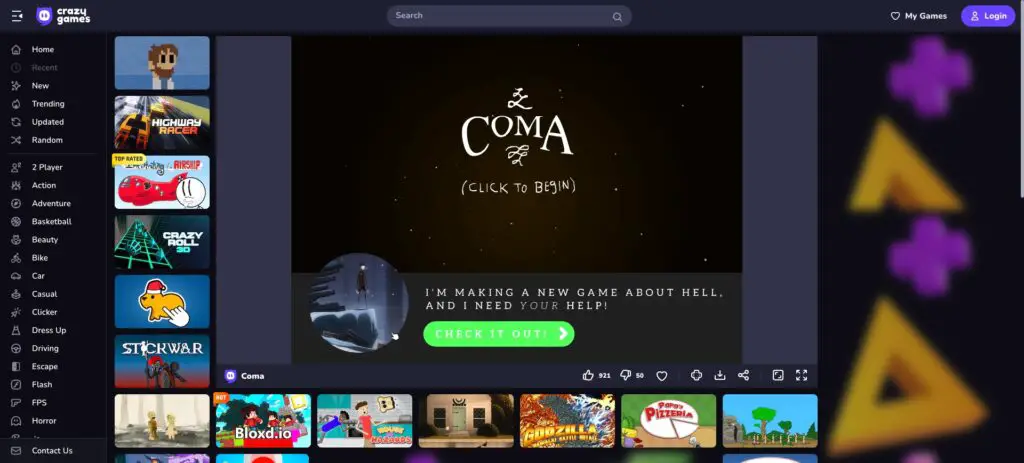 You will never expect a browser game to have stunning imagery and background. Coma has a lot of similarities with Alto's Adventure, which is a popular mobile game. Despite being a browser game, it has excellent music, great visuals, and smooth gameplay. In the game, you explore an alternate reality. As you go deeper into the game, you will discover many dark secrets and interact with different beings. The good thing is this game is compatible with all the popular browsers, including Chrome, Safari, Firefox, and Edge.
16. Street Skater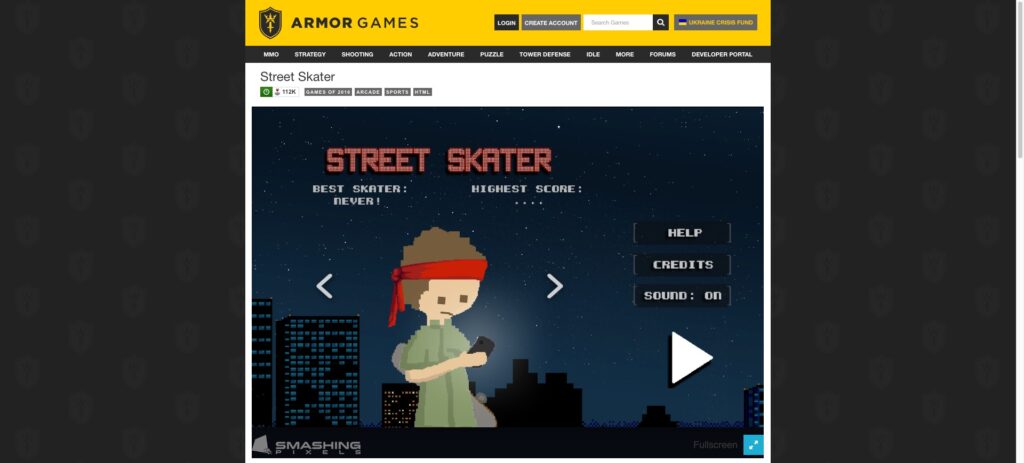 This is a retro-style skating game where you play as a skateboarder. Street Skater is all about showcasing your skating skills, from performing kickflips to smooth Ollies. However, your prime goal is to collect as many coins as possible while keeping yourself from dying. It will be a gruesome death if you end up crashing into an iron bar or any other obstacle. You can dodge the obstacles by tapping the space bar. To slow down, you need to press the shift key.
---
Protect Your Online Privacy With Surfshark
[The VPN that we use here at Tech Arrival]
---
17. Scary Maze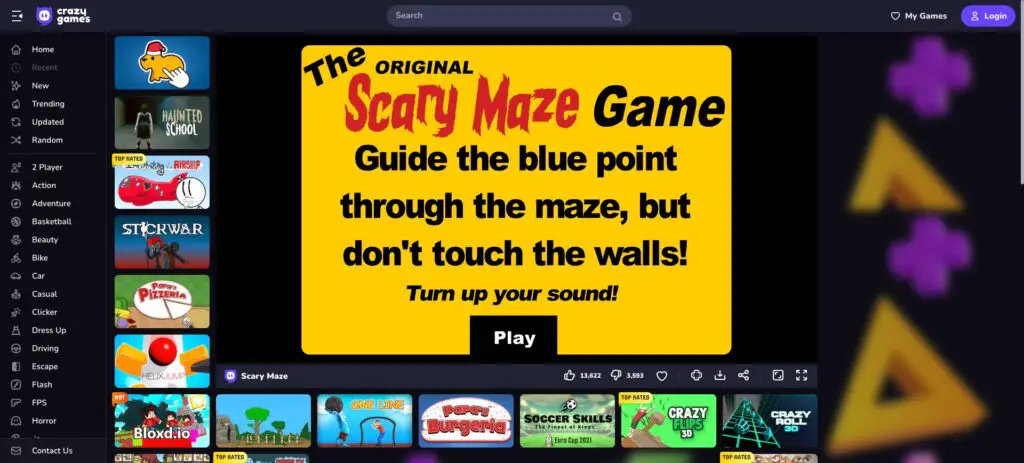 If you played other maze games, you should try this one too. It is a simple game where you must guide the blue point through the maze without touching the walls. However, the game becomes difficult as you go deeper into it. Coming to the scary part, there are a lot of jump scares. So it's better not to keep full volume while playing this game. This is the perfect game to kill boredom.
18. Snail Bob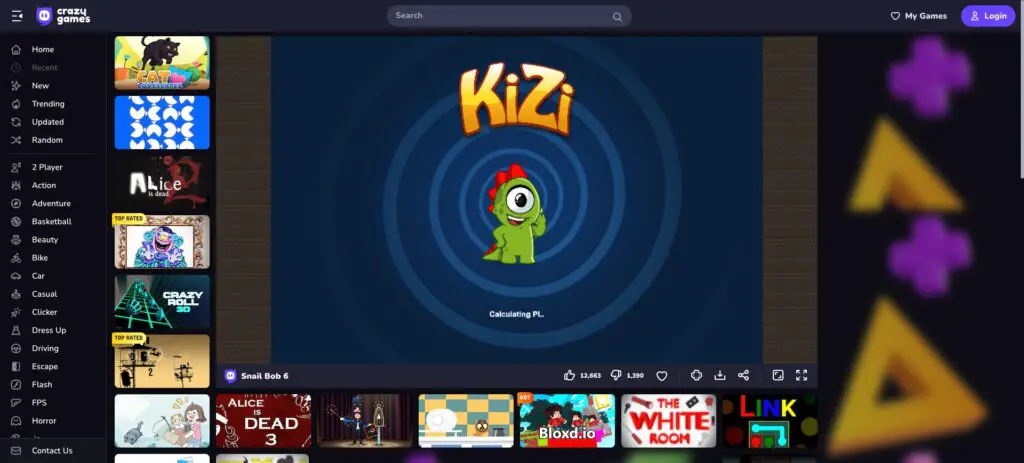 The title may sound funny, but it is a strategy-based game that requires you to be attentive. Your prime task is to rescue a snail from various situations. This game tests your physics skills as you set out to rescue the snail. Instead of button-mashing, this game requires you to think strategically. You have to rescue the snail and help it reach the exit door. The game might appear simple, but the combination of coordinated mechanisms and mechanical traps makes it complex.
19. Akinator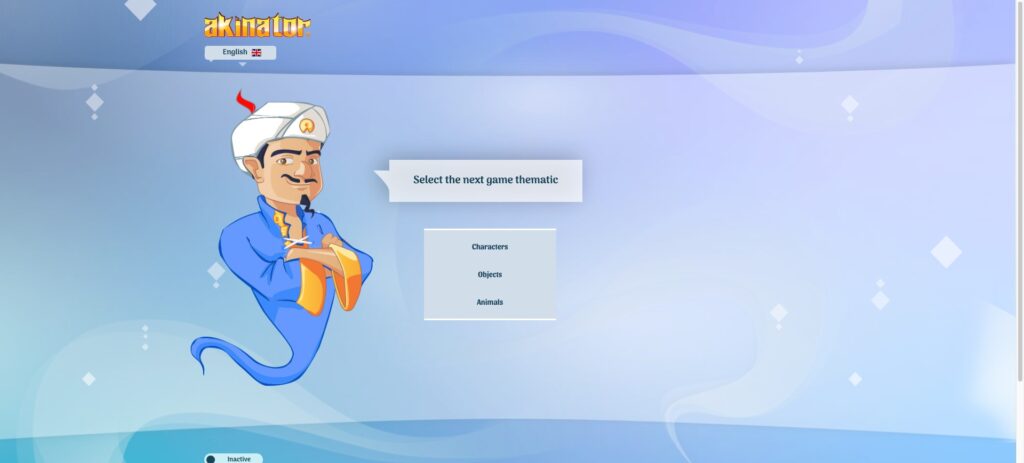 Akinator is an exciting game where you think of a character, animal, or object and hold the thought in your mind. The akinator will use his mystical powers to guess whatever you are thinking. To guess the correct answer, it will ask you a series of questions you need to answer, yes or no. Once you answer all the questions, the akinator will make its guess. It's a pretty cool game that you should give a try.
20. T-Rex Chrome Dino Game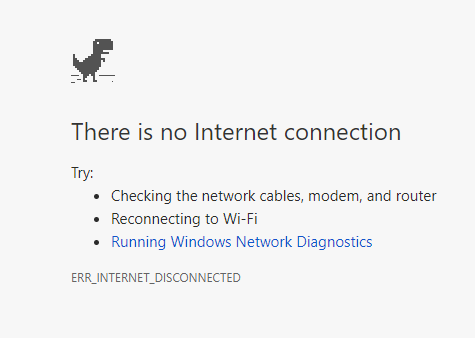 The Chrome Dino game doesn't require any introduction. It appears automatically whenever your internet gets disconnected. However, you can play it online as well. The gameplay is simple and requires you to control a dino and make it move forward while dodging the obstacles. If you hit any obstacle on the way, the game gets over. This means you will have to start it from the beginning. The game gets faster and faster as you move ahead.
21. Quick Draw!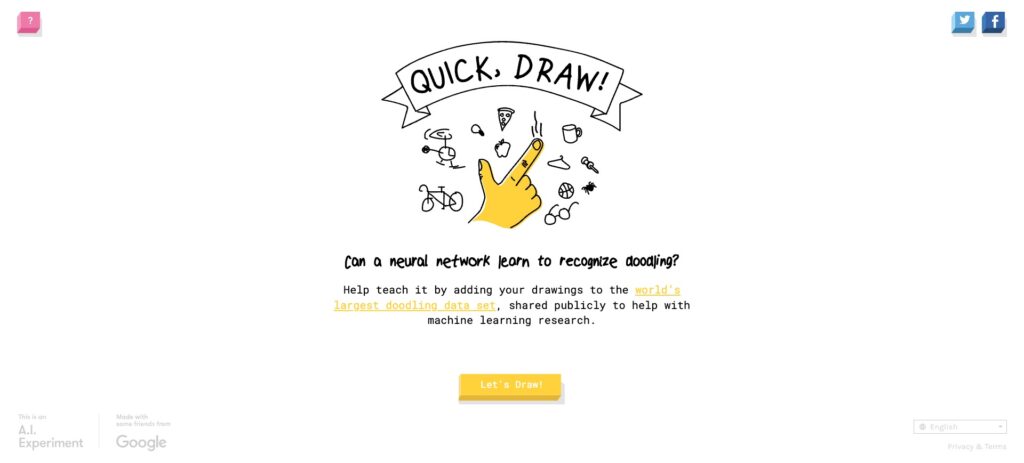 Quick Draw! is a browser game developed by Google. It requires players to draw a picture of an idea or object and then use a neural network AI to guess what the drawing represents. This enables the AI to learn from each drawing, thus boosting its ability to guess drawings correctly. To date, millions of players have contributed their drawings. If you are fond of doodling and looking for a pastime game, Quick Draw! could be for you.
22. Diep.io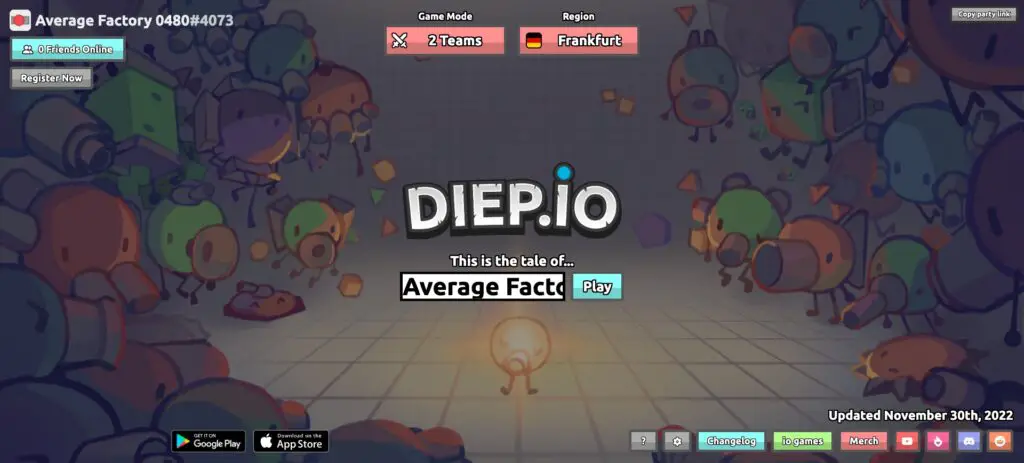 If you are looking for an engaging browser game, you should try Diep.io. It is not very difficult as some other titles. As a player, you control the tank-shaped objects. It is like a battle game where the fight takes place on graph paper. You earn points by shooting geometrical objects. But you will have to be careful not to come in contact with them as it will reduce your health. Look for red enemy tanks and shoot them by pressing the left button of your mouse. There are a total of eight game modes. It includes 2/4 team, survival, tag, and domination.
23. Jade Goddess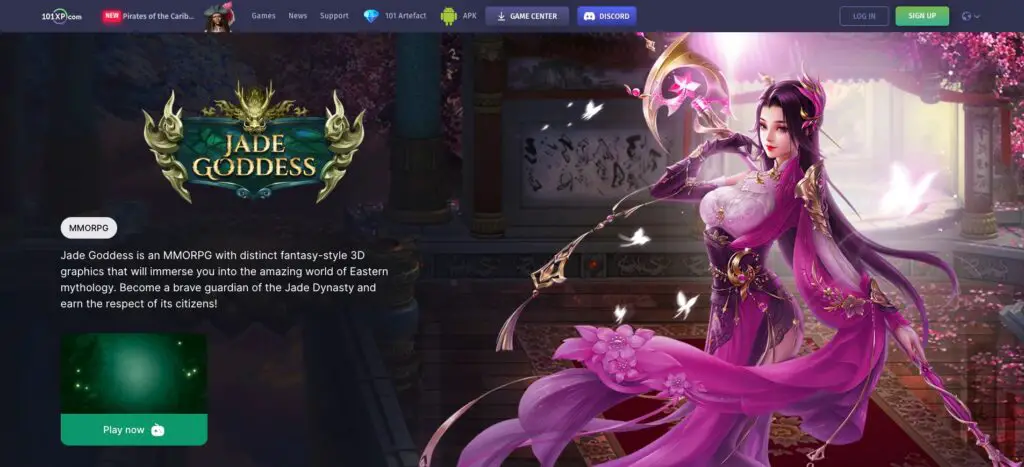 Jade Goddess features stunning graphics and an enthralling storyline. It is an MMORPG title with unique fantasy-style 3D graphics. It takes you to the fantastic world of Eastern mythology, where you assume the role of a brave guardian of the Jade Dynasty. Your goal is to protect the Jade Dynasty and keep its citizens safe. In return, you earn their respect. 
24. Shell Shockers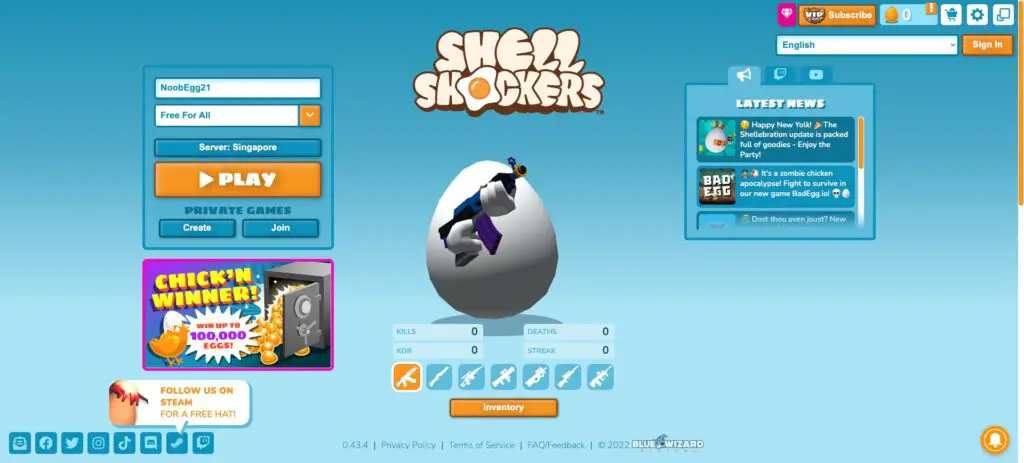 If you are looking for something challenging and different, you should Shell Shockers. It is a unique shooting game, something that you haven't played before. Your goal is to shoot eggs and draw energy from them. The funny thing is that you play as an egg too. There exist four different player classes, including scrambler and eggsploder. Each is equipped with weapons suitable for long-range and close-range shooting.
25. City Guesser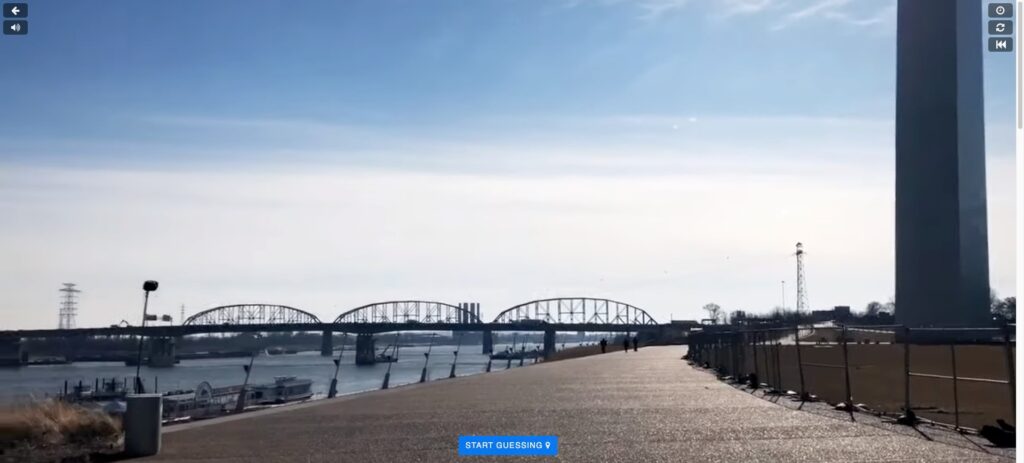 Lastly, we have City Guesser, an exciting game to play. As the title suggests, you are required to guess the name of cities. You will be shown videos of random cities worldwide and given certain clues. Your job is to guess the names of the cities and which country it is in. With this game, you can test your knowledge. The game has different levels, with the easiest being the country level.
Browser games can be a great pastime. Playing browser games doesn't require you to be a pro player. These are simple games that anyone can play. Try out the mentioned games and have a great time with your friends.
Also read: 32 Best Online Games for PC
---
Protect Your Online Privacy With Surfshark
[The VPN that we use here at Tech Arrival]
---
Frequently Asked Questions (FAQs)
What is a Browser Game?
A browser game is played via a web browser. It doesn't have any special device requirements. Browser games can be both single-player and multiplayer.
Are Browser Games Safe?
In most cases, browser games are safe to play. But you still need to be careful when playing games online.
What is the Most Popular Browser Game in 2022?
Slither.io and Skribbl are two of the most popular browser games to play in 2022.
Do you need to Download Browser Games on Your Device?
Browser games are designed to be played via a web browser, so you don't need to download them on your device.
What is Celeste Classic all about?
Celeste Classic is created by TowerFall. This game is all about climbing a mountain.
What is the Best Racing Browser Game?
Sunset Bike Racer is a popular racing browser game. It is perfect for anyone fond of bike racing and stunts.
Are Browser Games Free?
The best thing about browser games is that they are free to play. You can play these games as long as you wish without paying a single penny.
How do Browser Games Work?
The front end of a browser game runs in the user's browser. It is implemented using standard web technologies of CSS, HTML, CSS, WebAssembly, and JavaScript. For more sophisticated graphics, they use WebGL. On the back end, several other server technologies are used.
Are Browser Games Dead?
Despite the emergence of online gaming, browser games still exist. The popularity of these games may have reduced, but many players still play them.
Can you play the Chrome Dino Game Online?
Yes, you can play the Chrome Dino game without turning off your Wi-Fi or going offline.
What are the Best Browser Games?
Some of the best browser games you must try are Pokemon Showdown, Akinator, Skribbl, and Slither.io.
---
Protect Your Online Privacy With Surfshark
[The VPN that we use here at Tech Arrival]
---