PC gaming has evolved a lot in the past few decades. With the arrival of new gaming technologies, games can be played with anyone worldwide. The interest in multiplayer games is living proof of it.
Online multiplayer games allow you to play with your friends, even if they're too far from you. And we all know how fun it is. Isn't it? Better internet speed is the primary factor behind the rise of these online games.
You will see many developers releasing a new title every other year. Choosing the best game with all these options sometimes gets very confusing. Not all the games that are released are worth your time.
To help you, we have prepared a list of the best online games you can play on your PC.
List of Best Online Games for PC
1. Rocket League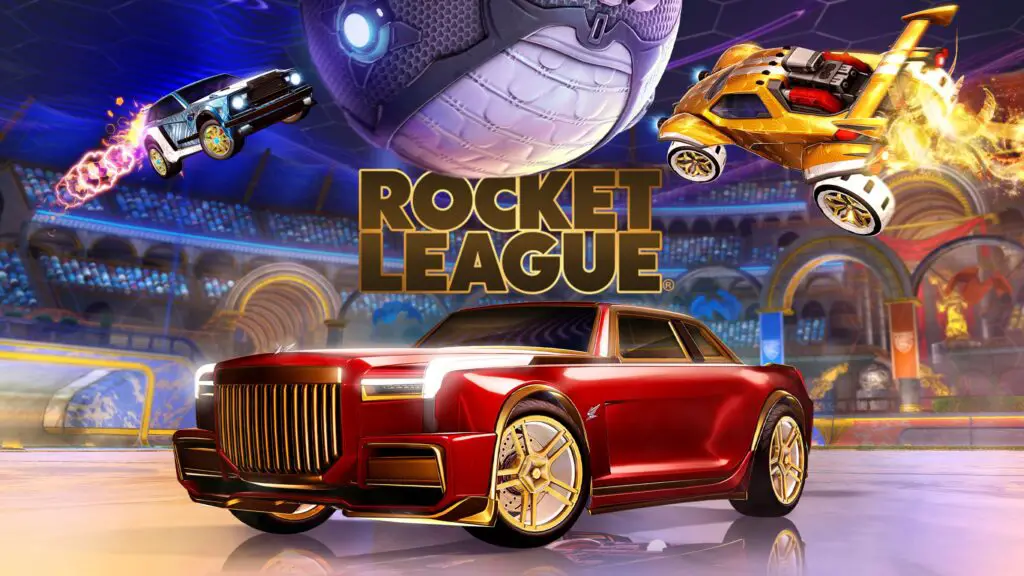 Rocket League is a popular racing soccer game that might not excite you at the beginning. After all, hitting a ball through your car doesn't look appealing. But this isn't the case in reality. As you play the game, you realize how fun it is.
Two teams are divided into 16 players. Each player has a rocket-powered car. And their main goal is to score as many goals throughout a match.
You can play the game in single-player as well as multiplayer modes. Moreover, you can customize your toy cars and develop unique moves to show off during the game.
2. PUBG
PlayerUnknown's Battleground, or simply PUBG, is a well-known battle royale game. This is one of the first titles that laid the foundation for the popularity of battle royale games. Nowadays, you can see many battle royale games out there. But PUBG has still maintained its essential elements, mainly its gameplay.
Like most battle royale games, the primary purpose is to survive till the end. You can also form alliances with other players, but you might get killed. One thing that makes PUBG different from other battle royale games is the realism of gameplay.
Although there are other terrific options, PUBG is still a fun-to-play battle royale game.
---
Protect Your Online Privacy With Surfshark
[The VPN that we use here at Tech Arrival]
---
3. Apex Legends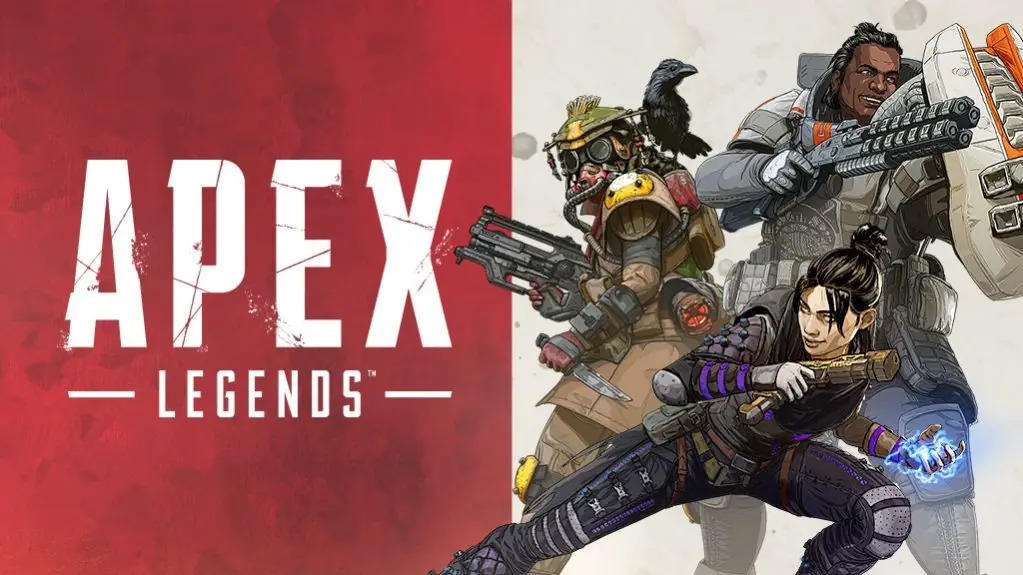 Apex Legends is another battle royale game on the list. The game gained massive popularity within a few months of its release.
It is similar to every other battle royale title. You play in a team of three players, competing with 20 other teams on an island. Moreover, you can also play solo or in a squad of two members.
You must look for weapons and supplies and find answers to clues on your way, which are very exciting. The gameplay of Apex Legends is built on a sci-fi theme that looks unique. If you're a lover of battle royale games, it won't disappoint.
4. EVE Online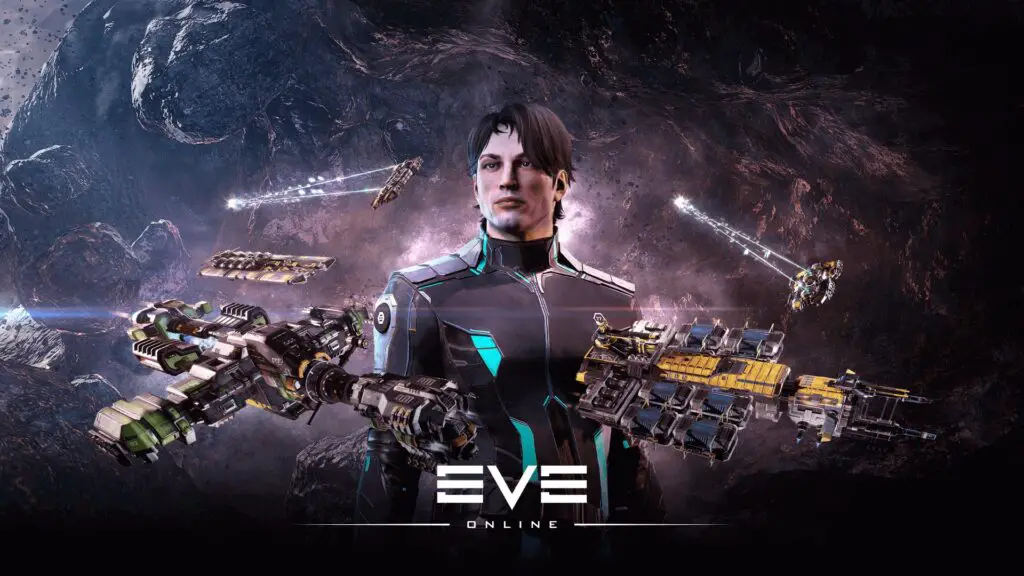 EVE Online is a game for those in the space battle genre. The game was released in 2003, but it's still fun to play with advanced features and graphics. It includes some of the fascinating space battles you can be part of with your friends.
It used to have a subscription, but now it's free to play. You can buy the optional subscription plan if you want to unlock all the skills and characters.
EVE Online offers one of the finest gameplay that you can get in space battle games. So, give it a try, and it will be worth your time.
5. League of Legends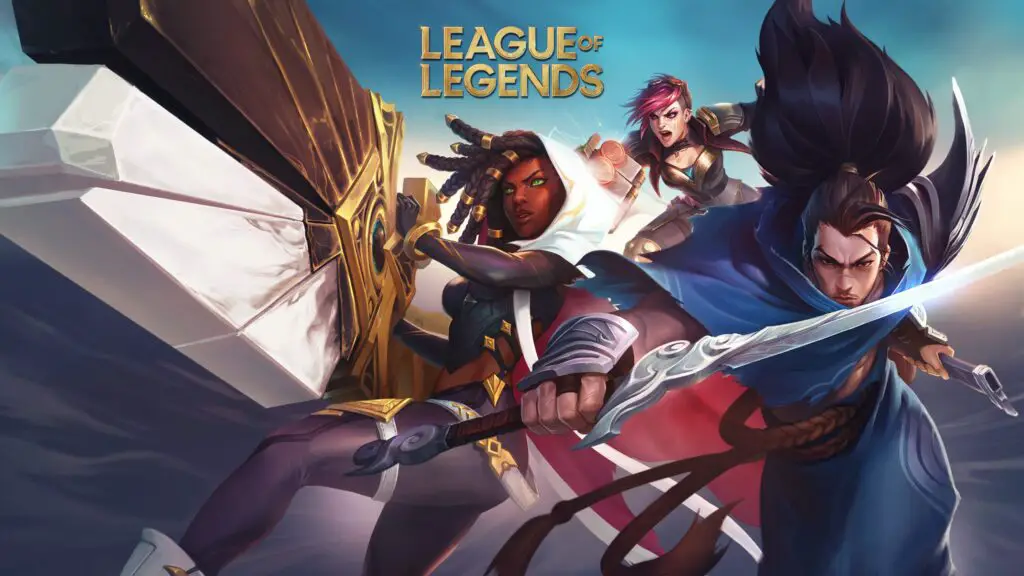 The game that started the MOBA gaming craze. League of Legends is still one of the best MOBA games you can play right now. It used to be one of the most popular games at some point, ruling all the charts.
Even after being a decade old, the developers are still working to improve the game by giving major updates. These updates have made it unique from other MOBA titles.
The gameplay of this game is not that complicated. There are 157 champions available. You have to choose any one of them. The champions gain XP points by killing their enemies, which gives them more power and skill.
6. Forza Horizon 5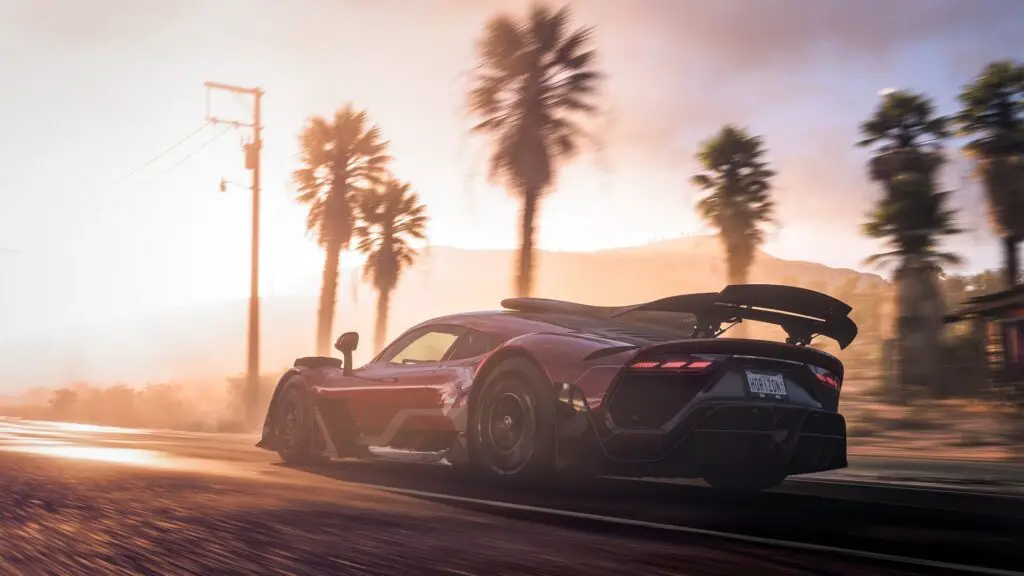 Forza Horizon 5 is the latest addition to the Forza series by Playground Games. It is one of the most popular racing games out there.
The main highlight of this game is its big map. It is larger than 50% of its predecessor, aiming to make the game more open world.
---
Protect Your Online Privacy With Surfshark
[The VPN that we use here at Tech Arrival]
---
The Forza Horizon series is based on Horizon Fest, which celebrates motorsport events. You have to compete in these races, as they improve your reputation in the Festival, which allows you to unlock more events.
It also has a battle royale type multiplayer mode known as The Eliminator. The car roster includes more than 500 cars with some big iconic cars.
7. Fall Guys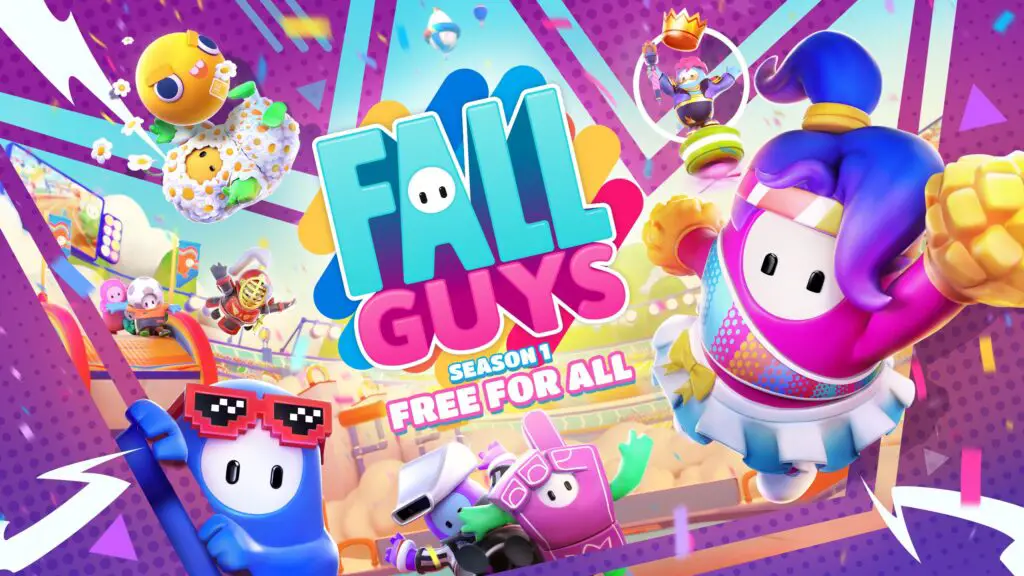 Fall Guys is a very innovative and fun platform battle royale game. Instead of going with the typical combat-based battle royale games. The developers focused on a funny theme, where multiple players compete in obstacle-based levels.
The gameplay of this game is very fun. It starts with 60 players with their jelly bean characters competing with each other. The game consists of several rounds. In each round, a bunch of players gets eliminated. In the end, the last surviving player wins the game.
If you're looking for a game to chill with your friends, we recommend playing Fall Guys.
8. Fortnite
Fortnite is another very popular battle royale and survival game. It is one of the best battle royale games that offers an open-world experience.
The game offers three playing modes – Save the World, Battle Royale, and Fortnite Creative. The first and second are the most popular ones. The battle royale mode is quite similar to other games.
100 players start the game playing in a single, duo, or squad. When they land, they look for weapons, items, vehicles, etc., to progress through the game.
Besides battle royale, Fortnite also features a Minecraft-like feature where players can build battle arenas, racecourses, structures, and much more.
9. Minecraft
Minecraft is among the top survival games that you can play out there. The simple blocky graphics might not look appealing, but the game offers much more.
It is an open-world game where you can explore and start mining and crafting resources. You have to build a house before the sun sets for your survival. The game welcomes your creativity; the more creative you are, the best you can build there.
---
Protect Your Online Privacy With Surfshark
[The VPN that we use here at Tech Arrival]
---
And it is not limited to just the house. You can build anything like Big palaces, Kingdoms, or even Towns. Besides building, you can travel and explore the map like any other open-world game.
10. Destiny 2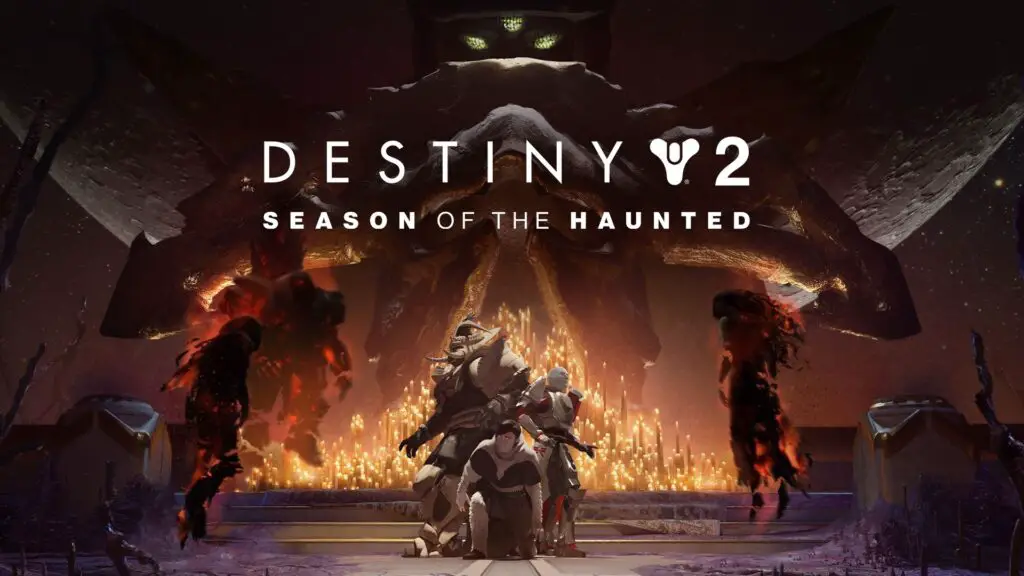 Destiny is one of the best games that has been released in recent years. The game sets in a mythical science fiction world with a great storyline. It has two game types: Player versus Environment (PvE) and Player versus Player (PvP).
You can play both modes online with your friends. The PvE mode is about the first-person shooting game, where you can play a role and help the vanguard attract the Red Legion ship.
In the  PvP mode, you can play in a group of 2×2, 3×3, or a maximum of 6×6. This mode is all about its unique storyline, which you will enjoy.
11. Warframe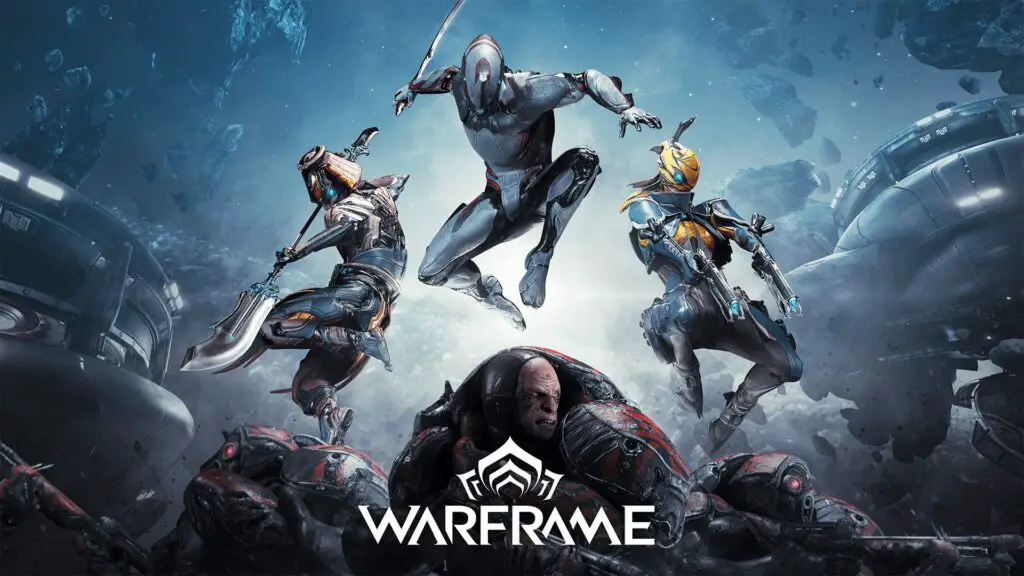 Warframe is an action role-playing multiplayer game that you can play online. The game was released back in 2013. After many years, the developers have made regular updates to keep the game alive.
The game's theme is based on space war. In the beginning, you play as a silent pseudo protagonist, and your main aim is to explore the Star Chart. After some time, you get complete control of the operator.
Now you can complete several missions and fight with other space clans. The game is free to play with the option to buy in-game items. However, you can get those items by progressing through missions.
12. GTA Online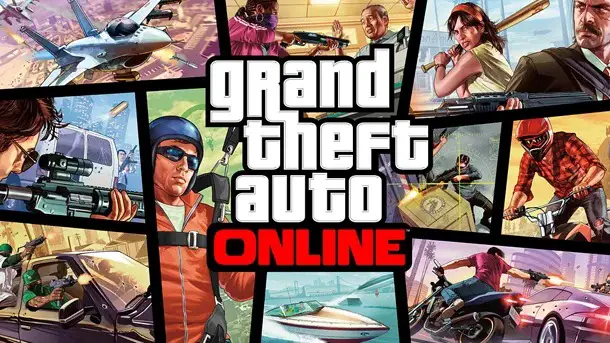 GTA is one of the most popular action-adventure and open-world games. GTA Online isn't a game itself but a mode in GTA 5.
However, GTA Online is an entirely different experience than other GTA series. Thirty players play in a single-player world and enter different lobbies to complete missions. 
The players can create their unique characters for the online world. They can also unlock weapons, clothing, cars other advanced activities.
Besides the open world, GTA Online has three main activities – racing, Deathmatch, and objective-based missions. So, if you are familiar with the GTA world, you would have much more fun playing its online mode.
---
Protect Your Online Privacy With Surfshark
[The VPN that we use here at Tech Arrival]
---
13. Red Dead Online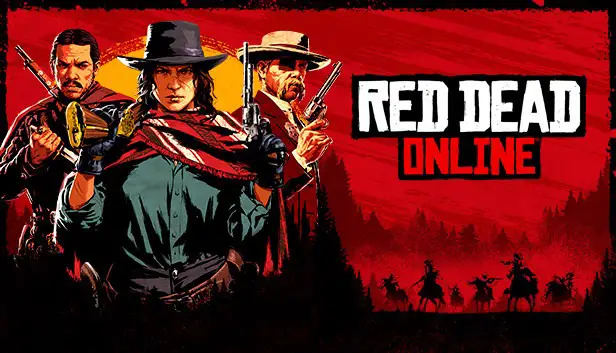 Red Dead Online is another game from the house of Rockstar Games. Like GTA Online, this game is the online mode of the popular title Red Dead Redemption 2.
The game is built on an open-world theme, where you play as a cowboy. You can explore the map alone or with other members of your posse. The main aim is to complete different activities to gain experience points.
Red Dead Online features a storyline that includes races, events, etc. You will be given missions you must complete with other members to progress in the game.
14. CS: GO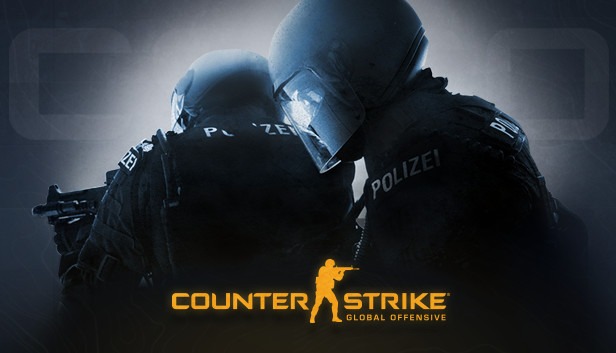 Counter-Strike is still one of the top first-person shooting games out there. Since the game was out, it has been a treat to play for all the action-based shooting lovers.
The game features two teams, Terrorists and Counter-Terrorists. Each game consists of different short rounds. After every round, you get rewarded based on your team's performance with in-game currency that you can use to buy weapons or other utilities.
CS: GO consists of nine different game modes. The most popular is the Competitive mode, where two teams of 5 players match each other.
15. DoTA 2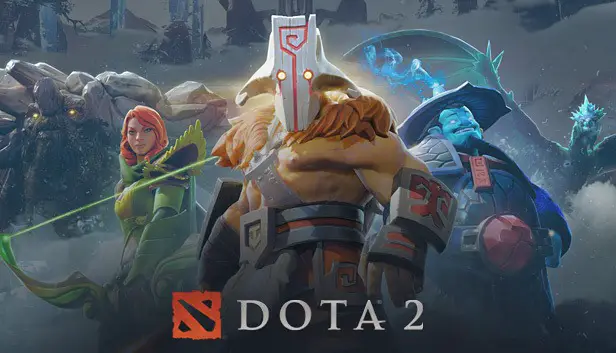 DoTA 2 is another top-rated online game you can play on your PC. If you're a fan of MOBA games, then there is no way you haven't heard about it.
The gameplay of this game is pretty simple. Two five-player teams compete to destroy the opponent's Ancient while defending yours simultaneously.
It has more than 120 special characters, called "Heroes" with their design, strength, and weakness. As a player, you have to choose one of these Heroes to fight.
The game might look simple, but it is heavily based on team-based strategies.9
16. Warzone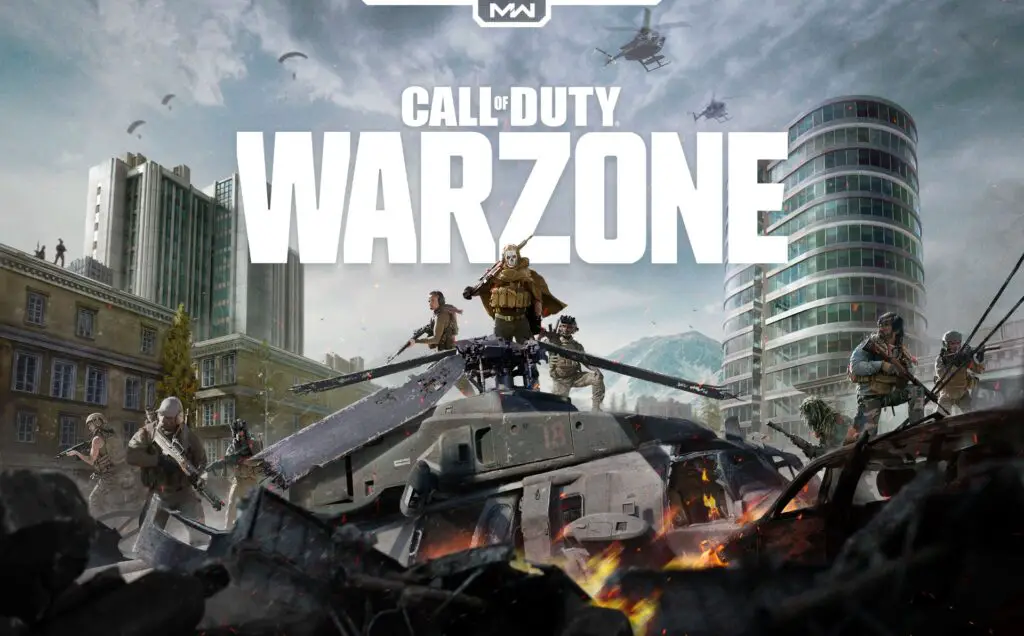 Warzone is a popular battle royale game from the Call of Duty series. If you have played Call of Duty: Modern Warfare, there are a lot of similarities.
---
Protect Your Online Privacy With Surfshark
[The VPN that we use here at Tech Arrival]
---
Most COD games are all about weapons, and Warzone is also no exception. Besides that, it is quite similar to every battle royale game out there.
As you land, collect all the weapons, eliminate other players and be the last man or squad to win the game. The game is free to play, but you have the option to spend money on in-game items and a season pass.
17. Valorant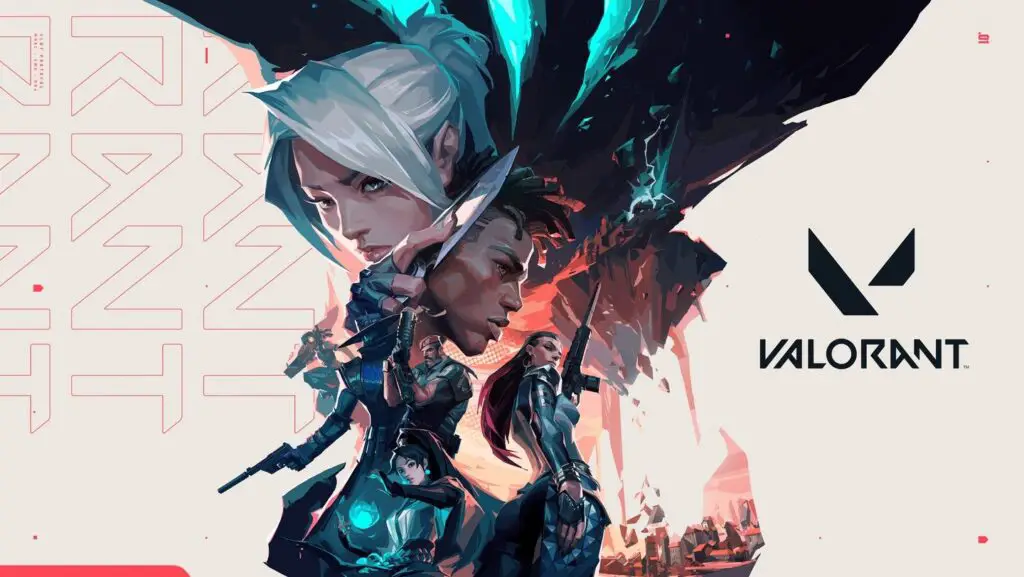 Valorant is a first-person shooting game specially built for PC. Even within a short time, the title has gained enormous popularity. The game is inspired by Counter-Strike: Global Offensive, so you will find a few similarities between them.
It is a team-based shooting game with 5 players on each team. The players will either have attacking or defensive duties for their teams. It also has several game modes, including Unrated, Spike Rush, Competitive, Deathmatch, etc.
Every player starts with a normal pistol. And after each round, they can purchase other weapons and abilities through in-game currency, which they get based on the previous rounds.
18. Path of Exile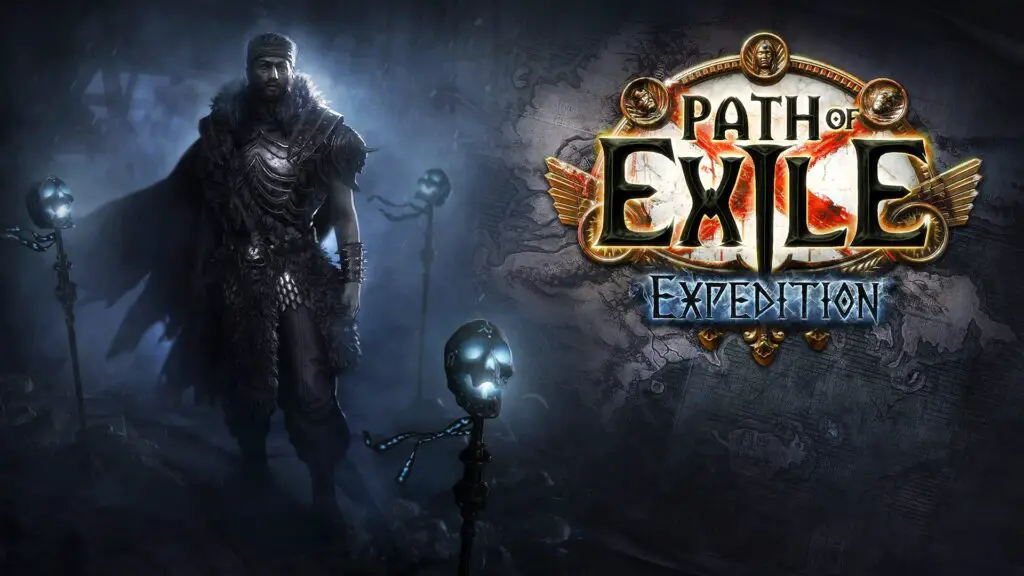 Path of Exile is a role-playing action game. The game is heavily influenced by the Diablo series and is certainly better than Diablo 2. However, the gameplay is built around a big open world that you can explore.
As a player, you control a single character, explore the open world, fight with big monsters, and complete the quests. This gives you experience points and other equipment.
You have options to choose from seven different classes. And each class has two or three core attributes: strength, dexterity, and intelligence. It also has an option to team up with other players and play together.
19. Hearthstone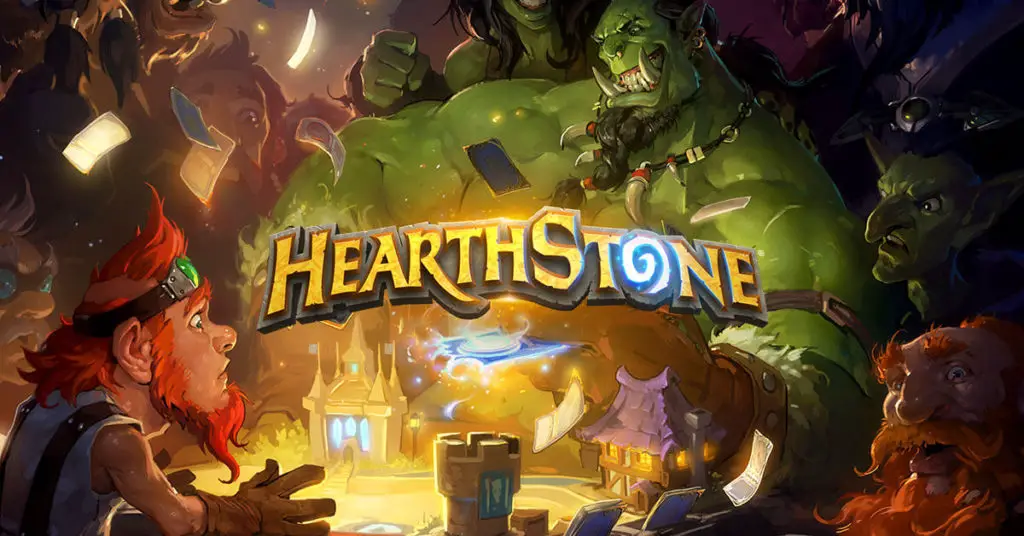 Hearthstone is the first card game on the list and is among the top. The game is free to play, but there is some stuff that you can buy.
The gameplay of this game is pretty simple. You have to select a hero from the available ten classes. In every class, there are unique cards and abilities called hero powers. Once the game starts, you have to use a deck of cards from your collection to minimize the opponent's health to zero.
The graphics and animations are also top-notch in this game, making the gameplay experience much better.
---
Protect Your Online Privacy With Surfshark
[The VPN that we use here at Tech Arrival]
---
20. Phasmophobia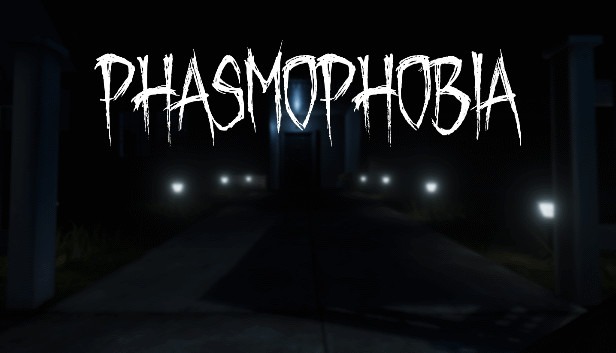 Horror games are always fun and exciting, but you will find very few great online ones. Phasmophobia is a pretty new horror investigation survival game. Here you can play solo or team up with three other players to complete a contract in which you must find the type of ghost in a specified place.
You can communicate with other players through voice chat. You have to complete objectives, and gathering evidence will also give you a payout, which will help you level up and unlock more maps.
The ghosts can be terrifying and might creep you out, as they may be hiding, throwing stuff, flickering lights, etc.
21. Rainbow Six Siege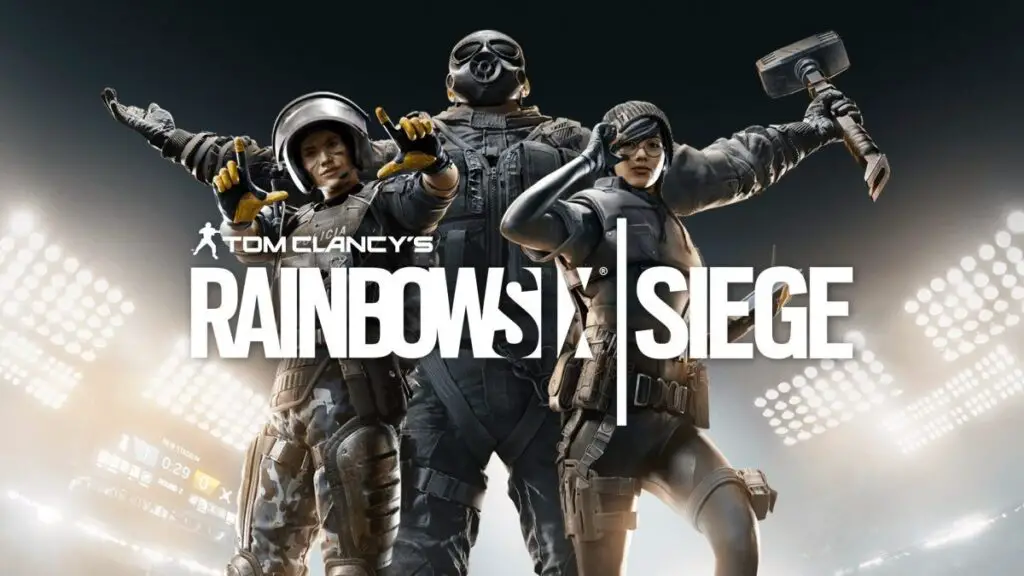 Rainbow Six Siege might look similar to other big shooting games, but it's very different when you play it. The developers have focused on the tactical and strategic aspects of shooting games. This makes the game lot more unique than other titles out there.
When you play in a squad, you must coordinate with each other well. This will give you an upper hand over your enemies. The game includes around 20 different maps with several game modes, making it very interesting to play. If you love shooting games, then definitely consider Rainbow Six Siege.
22. Overwatch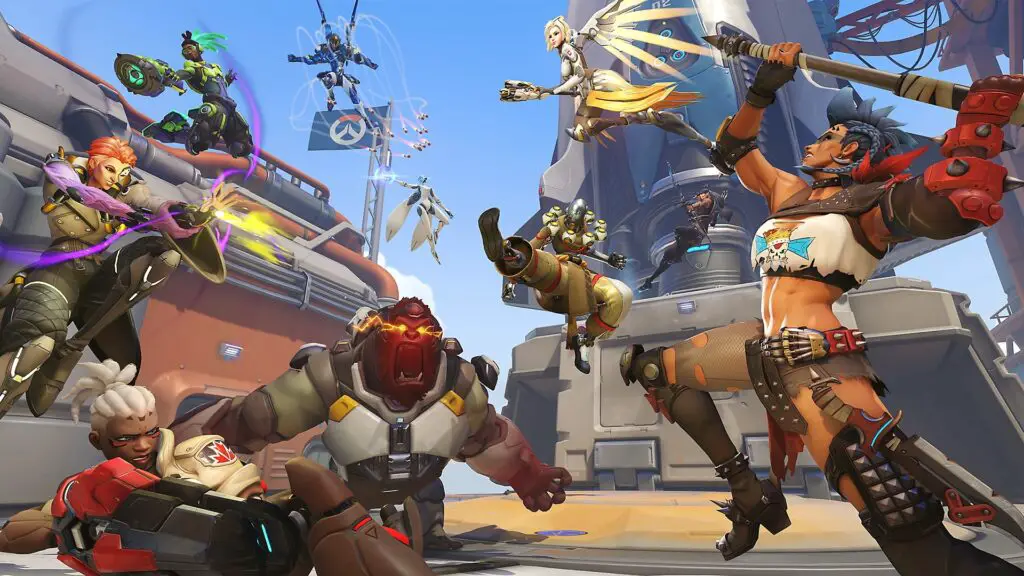 Overwatch is another shooting game on the list. The game consists of several game modes for squad-based combats, having six players on each team.
Players have to select one hero character, each with a unique skill set. You can also change the heroes during the game to maintain a dynamic team composition and adapt to different situations.
Even being a shooting game, it has some similarities to MOBA titles. The graphics and gameplay are also something that distinguishes it from other games. It also has one of the fastest gameplay in shooter games, which keeps you engaged.
23. Battlefield V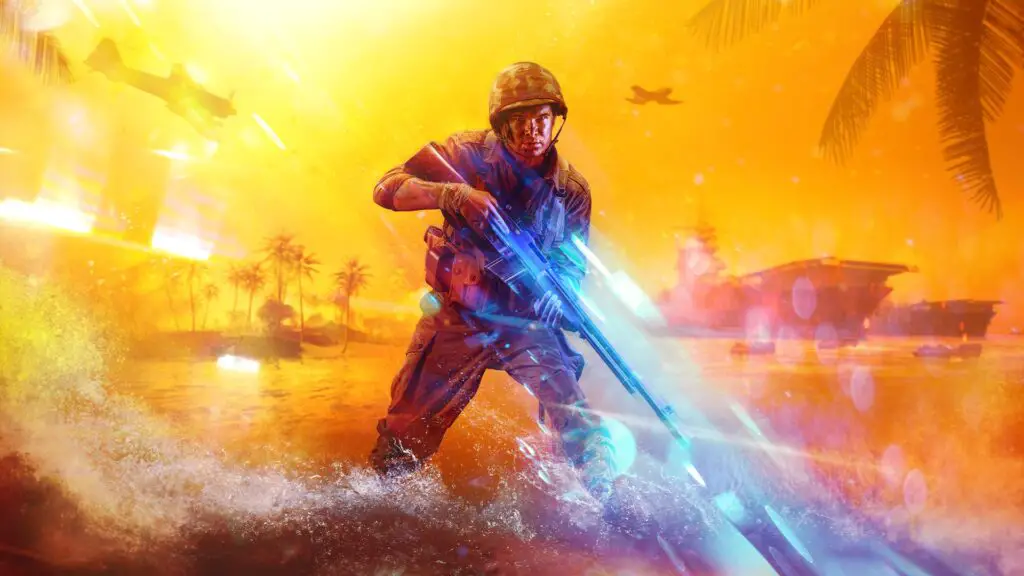 Battlefield V is a popular first-person shooter game focusing heavily on player customization, especially in recent years. You can create multiple characters with designs and weapon options and earn game currency to customize these by completing in-game tasks.
The game also has different multiplayer modes. The most popular one is the battle royale mode which is one of the main reasons people play this. It can be played with 64 players with 16 squads of four players.
The visual and sound effects are top-notch and the best in any game. All in all, if you love shooter war games, then this one is for you.
---
Protect Your Online Privacy With Surfshark
[The VPN that we use here at Tech Arrival]
---
24. Super Smash Bros. Ultimate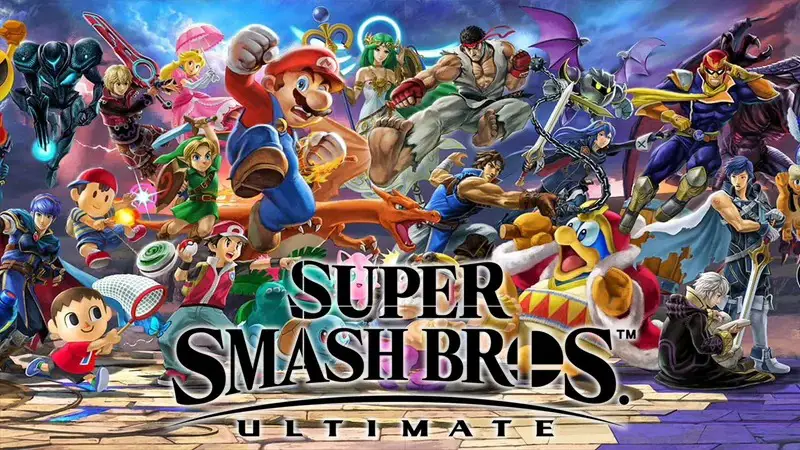 Super Smash Bros. Ultimate is a crossover fighting game released back in 2018. It is a part of the legendary Super Smash Bros. series.
The game can feature up to 8 players in a single match with the ultimate goal of eliminating each other from an arena. Players have a percentage meter at the top, which increases as you do any damage.
There are three conditions to get a victory- through timeout, being the last man standing, and reducing the opponent's stamina to zero. You also get around 70 different characters to choose from. And each character has a unique playstyle.
25. FIFA 22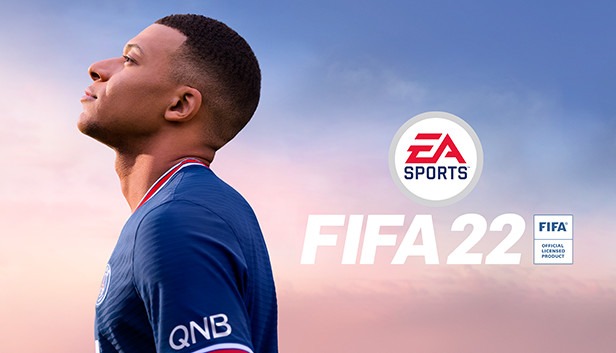 If you're a football fan, it's doubtful that you don't know about the EA Sports game FIFA. It is by far the best football game to play out there. FIFA 22 is the latest addition to the 28-year-old FIFA series.
FIFA 22 has several online modes to play, including the FUT, Co-oP seasons, Pro Clubs, Volta, etc., although FUT has its craze. We like Co-op seasons as here you can create a team with your friends and play together to reach the First Divison.
FIFA may not be the top choice for online games, but if you're a football lover, this is the best you can play.
26. Sea of Thieves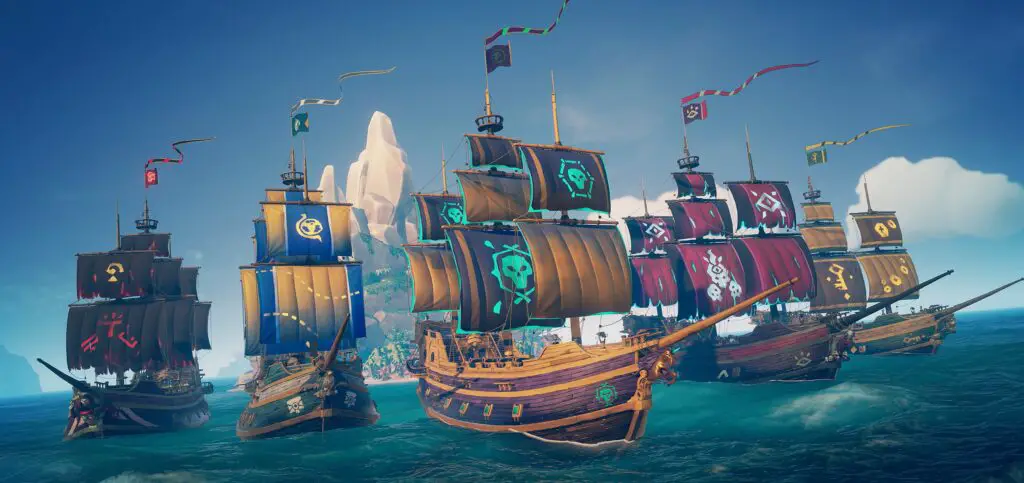 Sea of Thieves is an action-adventure game where you can explore the open world through pirate ships. When you start the game, you first choose your player's avatar. You can play solo, duo, or in a big group.
The players playing in groups control the three or four-person sailing ships called galleons. And every player in the group is given different roles, such as steering the ship, navigation, manning the cannons, boarding enemy ships, etc.
You can also complete voyages that earn you gold, which can be spent on in-game cosmetic items. The open world of the game is also fascinating, and upon exploring, you can also restore your health.
27. COD: Black Ops Cold War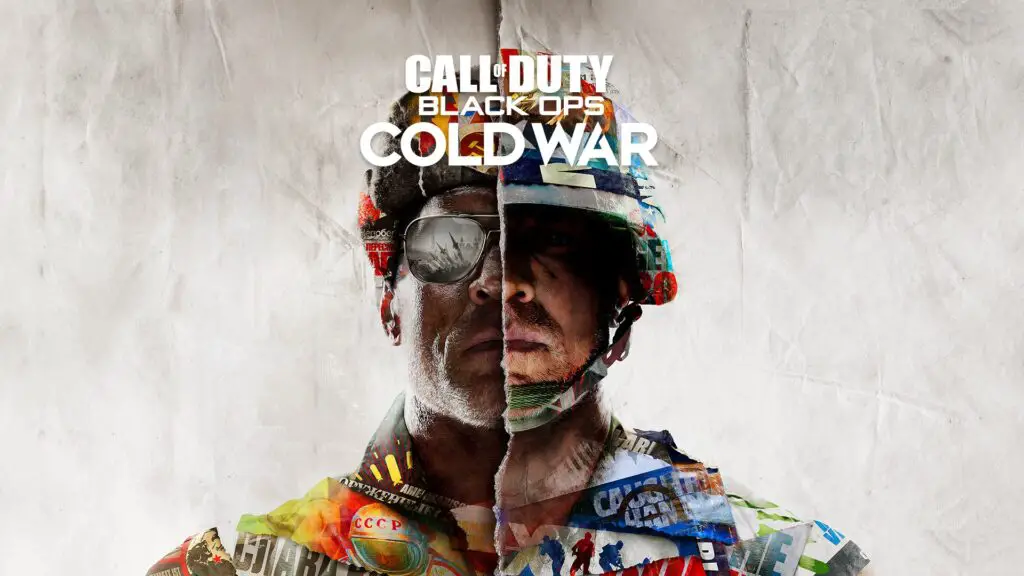 COD: Black Ops Cold War is a first-person shooting game part of the top-rated Black Ops series. Although the single-player mode is pretty great, the multiplayer mode gives you the most out of this shooting game.
The multiplayer features a typical 6v6 format moreover, a 12v12 large combat. The game has a new game mode called 'Fireteam' which can feature 40 players.
---
Protect Your Online Privacy With Surfshark
[The VPN that we use here at Tech Arrival]
---
You can also unlock your favorite weapons by progressing through the game. It also has weapon mods that improve your current weapon to get the upper hand on your opponents. The game supports cross-platform play as well.
28. Divinity: Original Sin 2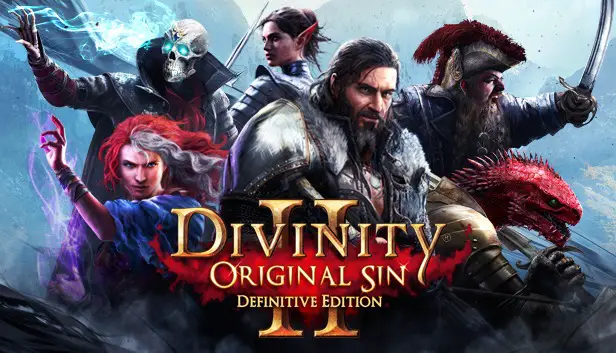 Divinity: Original Sin 2 is a role-playing PC game. You can play it solo or multiplayer with up to three more players in your group. It features several pre-made characters with unique backstories.
Moreover, you can also create your custom characters with their stats, gender, race, and starting stories. You can also add up to three companions who assist you throughout the game. These companions have different characteristics, and you can individually control them.
You can also try the competitive multiplayer feature. Here two teams will be divided into equal players and fight on an arena map.
29. Elden Ring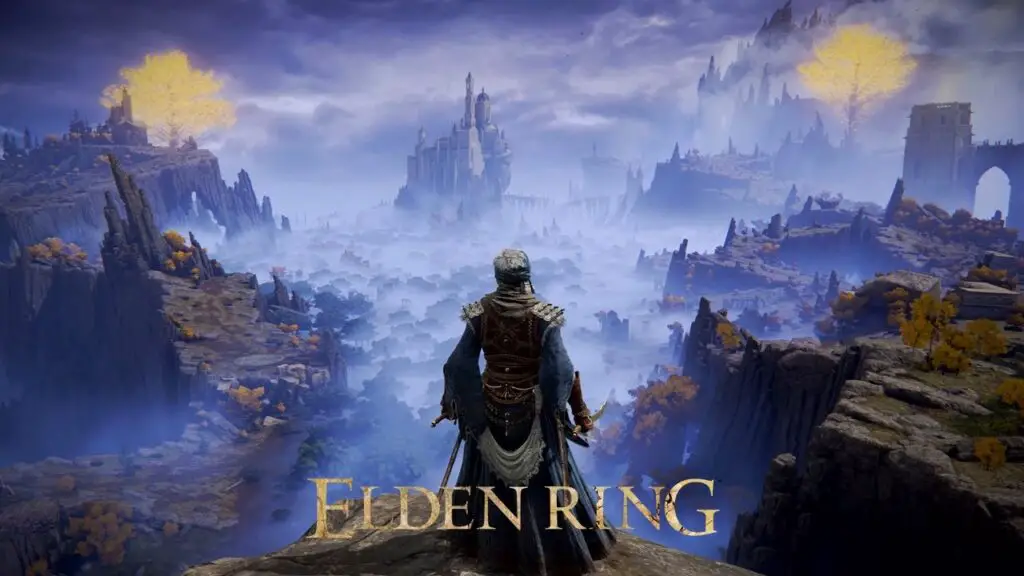 Elden Ring is a recently released action role-playing game. The gameplay mainly focuses on combat and exploration. The players initially play very straightforwardly but later get to freely explore the map that includes its six main areas, castles, fortress, etc.
As you explore, you will encounter non-player characters and enemies who rule each main area. You can also play combat games. Combat mostly relies on the character-building component.
They also introduced a stealth system, which forces players to change their combat strategies according to the enemy. While the game is new, it still has the potential to be great in the future.
30. Monster Hunter World
Monster Hunter World is another RPG from 2018. It is a part of the famous Monster Hunter series. As seen in its previous games, the player plays as a 'Hunter' and creates their character, and travels to a place filled with monsters. The player joins the Research Commission, asking him to kill or capture giant monsters and study them in Astera.
The character doesn't have any natural attributes; instead, that depends on the type of equipment the character has. You can purchase some basic equipment through in-game money, but most of the equipment can only be obtained through loots, quests, etc. 
31. Among Us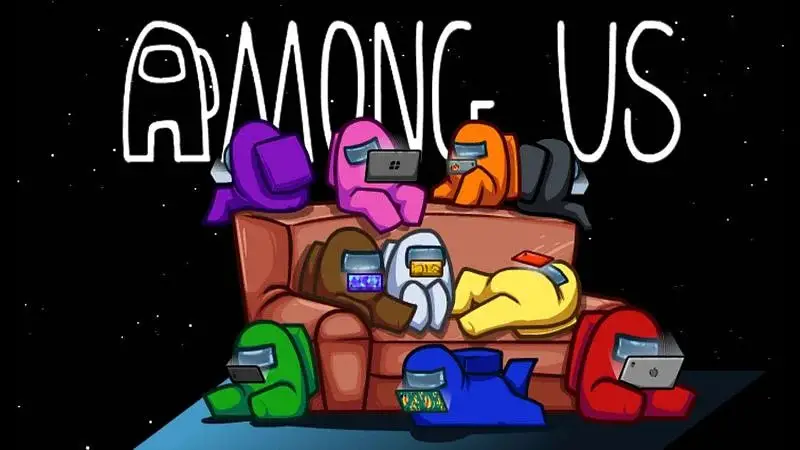 Among Us has gathered massive popularity in recent years. The game can be played between four to fifteen players at the moment.
In each round, up to 3 players are selected to be the imposter. The game has four different maps, and each round is played randomly on any of these maps.
---
Protect Your Online Privacy With Surfshark
[The VPN that we use here at Tech Arrival]
---
The crews have to complete all the tasks or eject impostors, whereas the imposter has to kill the crewmates or sabotage a critical system to win the game. If you're looking for a fun party game to play with your friends, definitely check out Among Us.
32. Borderlands 3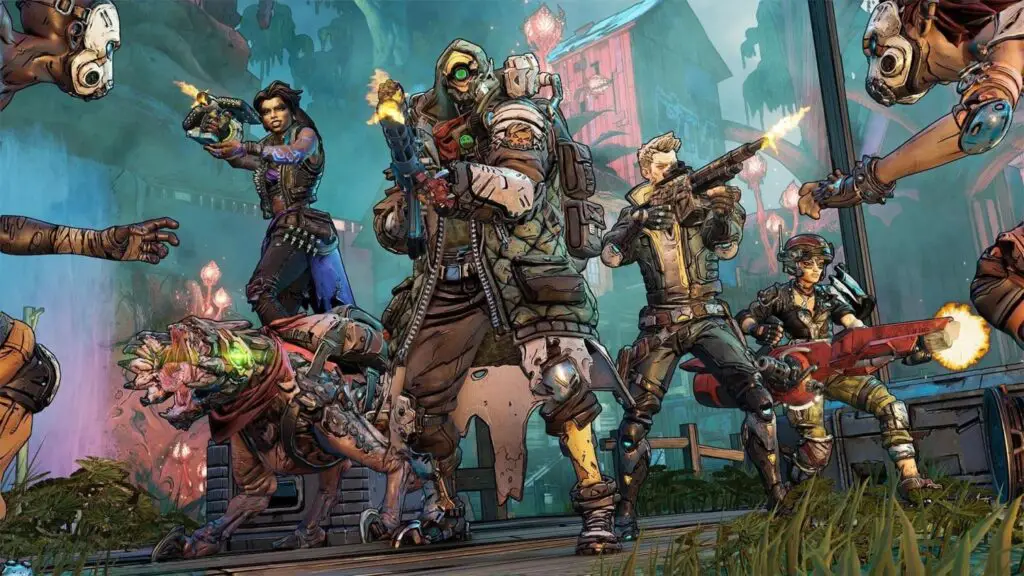 Borderlands 3 is a first-person shooter game. You can play it alone or with up to four players. The players can also create their characters and complete several missions and bounty boards to gain experience points, in-game money, and other rewards.
These characters can have up to three unique skills, although can use only one at a time. The game is mostly all about completing missions, killing enemies, and obtaining loot or special chests in the form of weapons.
There are over a billion guns in the game, and you get to add new guns to your armor as you win a fight.
So that was all for now! If you have any suggestions for this article, please do let us know in the comment section below.