In this modern internet world, there is no such thing as privacy anymore.
The internet is full of data brokers that collect information about you. This information includes your name, email address, phone number, browsing habits, etc. Data brokers can sell our personal information to anyone who wants it. They make money off our data, and we don't have any control over what they do with it. What if you could prevent this from happening?
It may be challenging to remove your personal data from the internet, but if you want to do so, you can do it using Incogni. In this article, we will explain what Incogni is and how it can help you remove your personal data from the internet.
We'll cover the basics of Incogni and how to use it to ensure your privacy online.
Let's get started!
What is Incogni & What it Does
Your information is valuable. Data brokers are companies that sell your personal information to other businesses. They include credit bureaus, loan companies, and even advertising companies. It could also be used to steal your money and commit fraud. This is called data mining and is a big problem.
How do they do it? Whenever you download an App, Fill Up a form online, or Accept Cookies on a Website, your data is harvested and sold to data brokers. The problem is that many of these companies don't have your best interests in mind. They sell your personal information without your knowledge or permission, and they don't always ensure you are given the right to opt-out. This is why it's vital for every person to understand their rights when it comes to their personal information.
This personal information can also leak in a data breach. The biggest problem with data breaches is that they happen all the time. Hackers break into websites, steal your personal information, and expose it to people who aren't supposed to see it.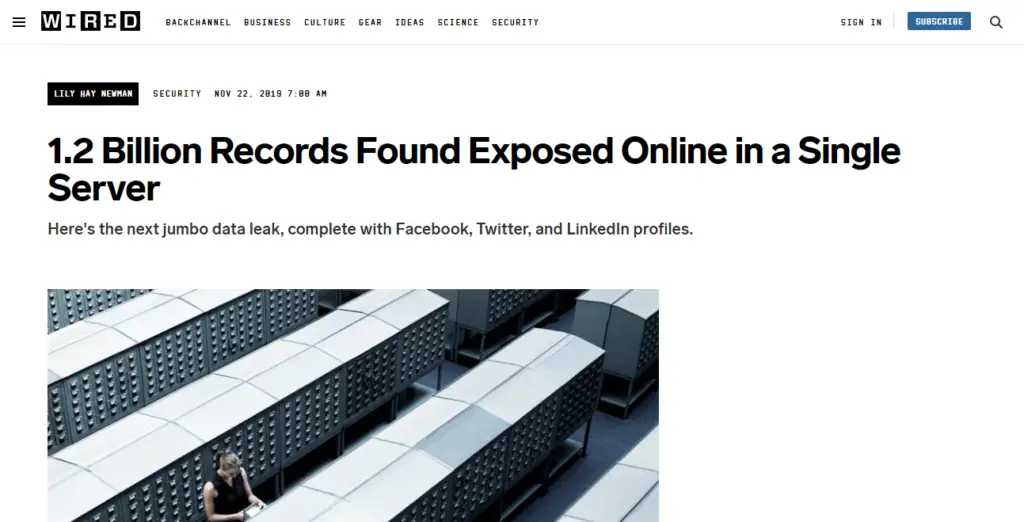 Incogni is a data protection tool created by Surfshark that removes users' personal information from dozens of data brokers' databases. Surfshark is an excellent company that provides VPN services and other security tools. Incogni is a perfect way to protect your privacy online. It makes it so much easier to delete your information from data brokers.
It's a powerful tool allowing users to delete their personal information from over 146 data brokers. Although there are international regulations such as the GDPR, UK-GDPR, PIPEDA, and CCPA that protect individuals' rights to data privacy, the reality is that it would take you more than 65 years to remove your personal information from data brokers.
---
Protect Your Online Privacy With Surfshark
[The VPN that we use here at Tech Arrival]
---
How Does Incogni Work
Without a Data Removal Service, if you want to delete data from the databases of these data brokers, then you will need to contact them and ask them to delete your data from their database.
However, cleaning the data manually will take time and effort. Moreover, you will have to contact each data broker individually. It is also challenging to track them and know the exact number of data brokers to which your information has been sold.
Incogni works hard to ensure its clients' data stays off the market. With Incogni, you no longer have to go through the hassle of sending requests to every data broker individually. Incogni works on a Subscription Model. Once you sign up, Incogni makes it easier to delete the data from their database by handling all of the interactions with data brokers so that you don't have to.
They have a team of experts who will handle the entire data cleaning process and ensure that your data is deleted from the databases of various data brokers. That's why it's so easy.
Also read: 10 Best Tips to Stay Anonymous and Protect Your Privacy Online
Incogni first contacts the acquired list of data brokers and tells them to delete your personal information from their database. After that, Incogni regularly checks back with them to ensure they have not re-acquired your personal information with new data and added it to their database. If they have done that, then Incogni will reinitiate the process again.
Incogni will also search for new data brokers and add them to their contact list. If the data brokers reject the request to delete your information, then Incogni contacts and work with consumer protection agencies to handle all the rejected data removal requests.
They also provide regular reports to ensure that you are always aware of how much data has been retained in the various databases.
How to Use Incogni – Step-by-Step Guide
Getting started with Incogni is very easy.
First, you need to create an account with Incogni. Click on the red signup button on https://incogni.com/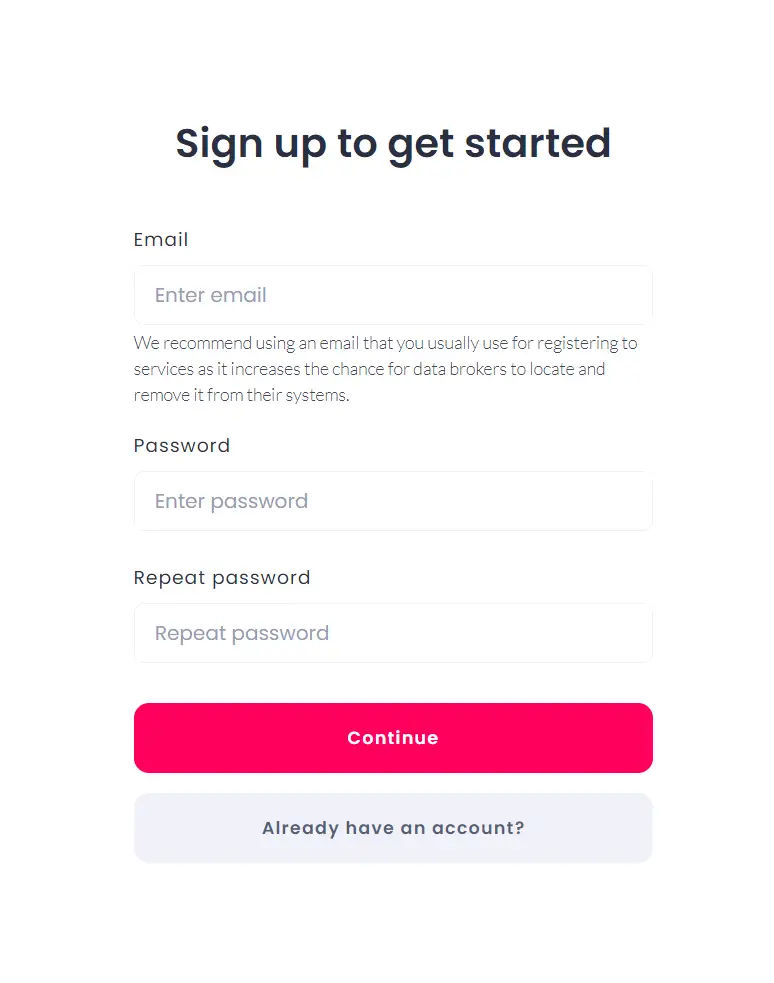 Enter your email address and password. Now make sure you use the Email Address which you commonly use to sign up on different websites or Apps. This will ensure that the email matches the data brokers and helps remove data.
Once you have signed up on Incogni, it will start the Onboarding Process. First, you need to enter your personal information, which includes your Full name, Home Address, City, Country, State, and Zip Code.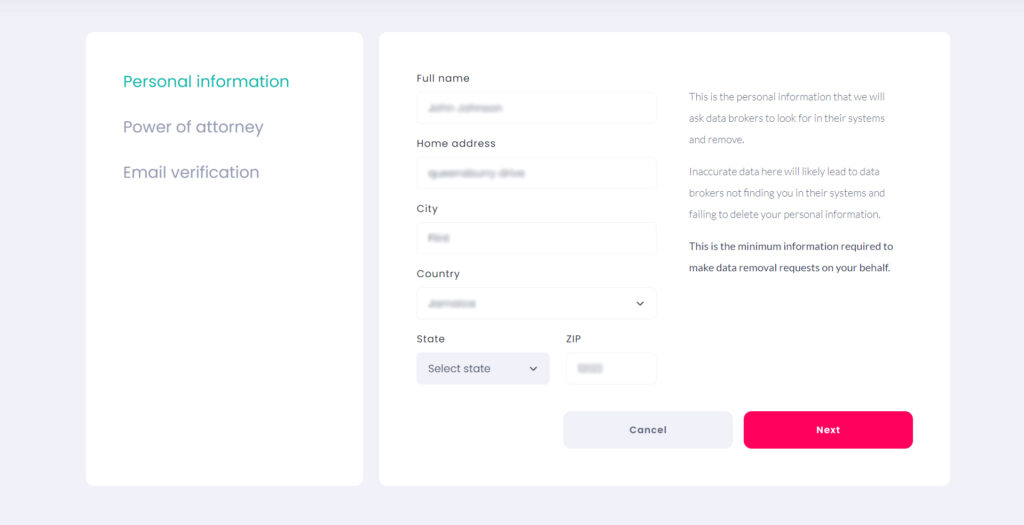 Why do you need to provide this information to Incogni?
Incogni uses this personal information and asks the data brokers to search their system and remove this information from their database. So, make sure you fill out all the correct information.
The next step is to provide limited Power of Attorney to Incogni to handle all the interactions between the data brokers on your behalf. You need to verify it with your signature.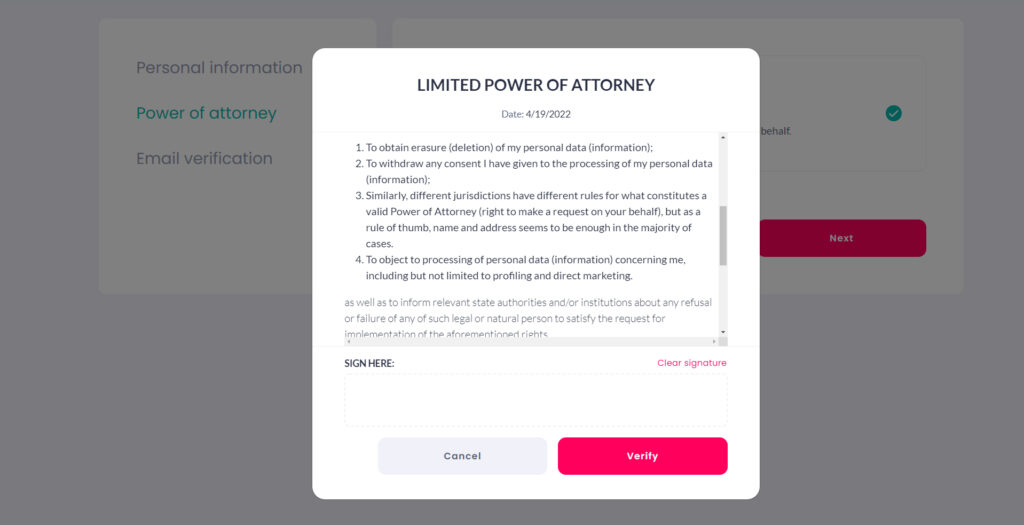 After that, you need to verify your email address.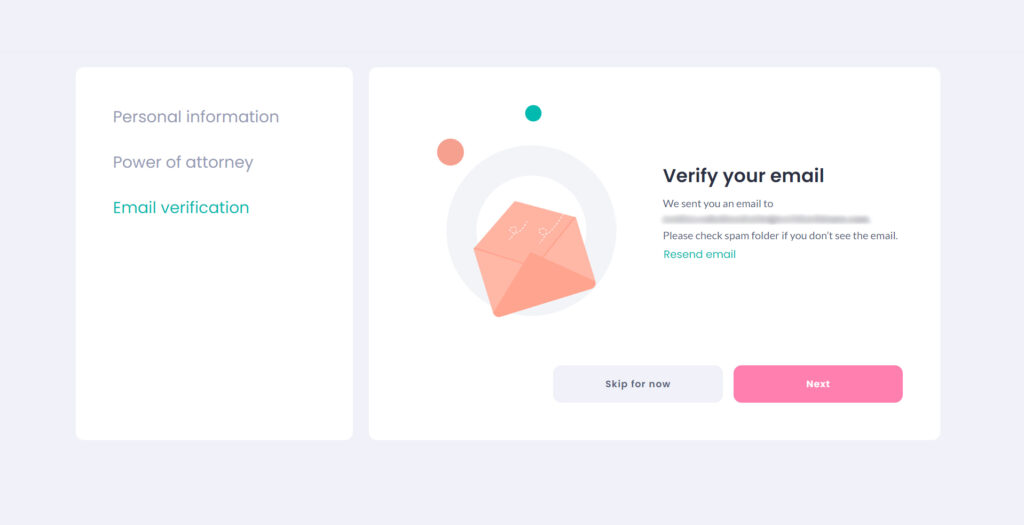 Once you do that, you need to choose a Subscription Plan. You can choose between a monthly and annual package.
Now the Onboarding process of Incogni is complete. It will take you to the dashboard, where you can manage and view all the requests sent to the data brokers. Incogni provides a detailed view of your data broker activity so that you can track requests made to data brokers, the amount of time they've been submitted, and whether they have been accepted.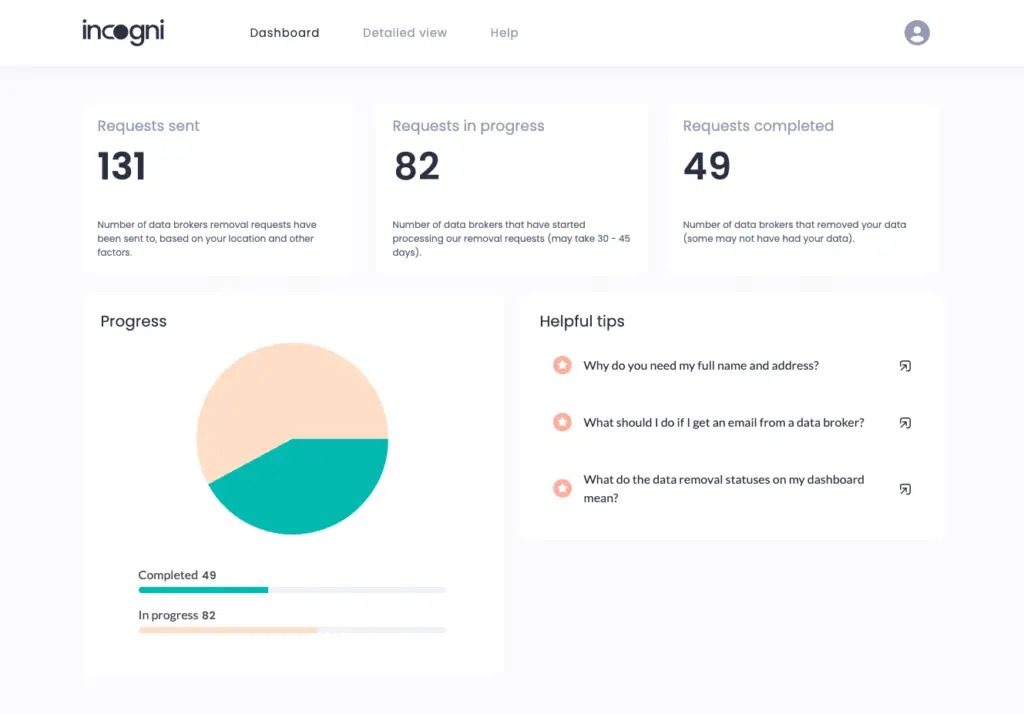 You can also switch to a detailed view where you can find information about data sensitivity, categories of data brokers, and information on what they do with your personal information.
Everything from here is an automated process and will be taken care of by Incogni.
---
Protect Your Online Privacy With Surfshark
[The VPN that we use here at Tech Arrival]
---
Pricing
Incogni comes in two subscription models. You can choose either a monthly subscription or an annual package where you can save almost 50% of your money.
The Monthly Subscription package costs $11.49/month, and the Annual Subscription is $ 5.79/month. All prices are listed in USD.
You can cancel your subscription anytime by logging into your account and selecting 'Cancel' under your Account tab.
Pros
Fully Automated Process.
Removes your data from a list of 146+ data brokers.
Regularly searches for new data brokers that may have your information.
Get Rid of Spam and Telemarketing Calls.
Handles all the follow-up communication with data brokers.
Cons
US, UK, EU, Swiss and Canadian residents only.
Should You Consider Incogni to Remove your Personal Information Online
There are many reasons why you might want to consider Incogni.
One reason is that there are no guarantees that your information will be protected from being sold to other parties.
You might be getting too many spams and telemarketing calls which is very annoying at work.
If your information falls into the wrong hand, you might become a victim of online fraud and lose all your hard-earned money.
What makes Incogni better than other data removal tools is that Incogni handles all the follow-up interactions. This makes the process super easy.
Incogni has a huge list of High scale brokers, including marketing, financial, and healthcare, and they are regularly working on expanding this list.
Most of the Data Removal Service works only in the US, while Incogni covers the US, EU, and the UK.
As Incogni works with international data protection laws, it has a broad reach and can handle user requests across all countries.
---
Protect Your Online Privacy With Surfshark
[The VPN that we use here at Tech Arrival]
---
And finally, you have the trust of Surfshark. One of the leading companies providing privacy tools such as VPN, Alert, and Search.
Also read: 5 Best Browsers for Privacy & Security You Should Try
Conclusion
Incogni is an excellent solution for those who want to protect their data from prying eyes. This is an excellent service for those concerned about their privacy online.
It also gives you peace of mind knowing that you don't have to worry about losing your private data in a data breach.
Incogni has a 30-day money-back guarantee. If you ever change your mind, you can cancel your subscription anytime without any further obligation.
Canceling is easy, and if you're unsatisfied with the service, you can get a refund within 30 days.
If you have any questions about this article, please leave them in the comments below.