Do you want to keep your privacy online? The reason could be anything. Maybe you want to keep your private information safe, or might be you want to protect yourself from threatening online surveillance. If online privacy is what you want, then this post will tell you everything about it!
The Big Problem!
There is no denying the fact that the internet is the most efficient surveillance tool available and there are millions of users on it. It is a hot topic, and this has increased the threat to the safety and security of the users. There are new tools available to help avoid privacy threats on the internet. But the hackers are intelligent too. The best solution to this concern is to protect your privacy as much as possible.
Everything we do on the internet seems to get recorded. Yes, it's true that there are issues with online anonymity, but at the same time, it provides protection to us who use the internet for immoral reasons and wish to avoid cybercrime.
Also read: 11 Best Facebook Alternatives to Protect Your Privacy
Why Online Anonymity is the Need of Time
We all have something important to hide from online surveillance or to protect it. If you think that you have nothing to hide, sure you are following the wrong approach.
The reality is spying comes in different forms and can affect us in different ways.
These spies are used not just by hackers and online criminals, but even by the government and public companies. The government uses them to gather information, while most private companies use them to determine prospects of their competitors. These companies even spy to determine what their potential customers are looking for.  They may not be keen to know about your online chat and email session but would want to know about your browsing history, social network pages and sites you visit, and apps you use.
If you fear to be a victim of online crime and want to avoid such discrimination and harassment, then these are enough valid reasons to avoid internet surveillance.
Now you know how internet surveillance is carried out and why you must worry about it, let's know about the best tips to stay anonymous and protect your online privacy with ease.
Also read: 11 Best WhatsApp Alternatives You Can Use
---
Protect Your Online Privacy With Surfshark
[The VPN that we use here at Tech Arrival]
---
Smart Tips to Stay Anonymous and Protect Online Privacy
Fool-Proof Passwords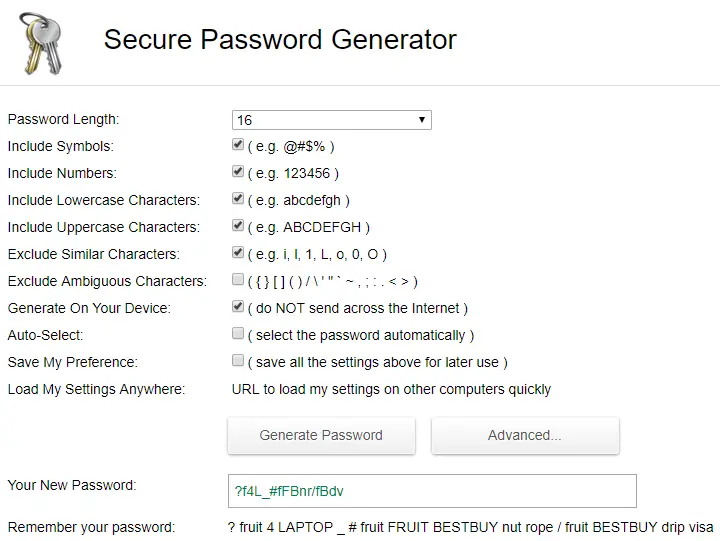 Using one password for all your accounts makes the work easier for hackers. They just have to track your login details for one account and the rest would be available to them. And if you are among those who use numerical passwords, their names, names of their loved one, or your birth date then things will be even easier.
You can avoid this problem by selecting a password that is a combination of upper and lower case letters, unique numbers, and more. Changing passwords often is another way to enhance security. Give Password Generator a try!
Moreover, don't think of storing these passwords on your laptop or computer. Simply, you are asking trouble yourself. Luckily, there is a password manager software available like LastPass. They not just securely store your unique passwords, but would also suggest you with more secured and random ones.
Use VPN for to Stay Truly Anonymous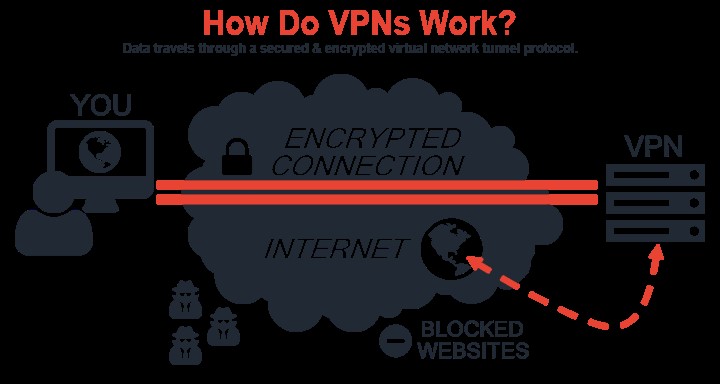 VPN or Virtual Private Network allows users to link to servers worldwide through an encrypted tunnel. Such tunnels keep users information safe from spammers and hackers that could lead to internet privacy troubles.
With a robust VPN, it would be possible for users to securely browse the internet, without worrying about documentation or hacking of their internet activity. VPN offers you a true anonymous experience by making your IP address private.
The VPN network would protect your IP address, browsing habits, location, and other details. Check for some good VPN networks online.
PS: If you are looking for a good VPN Provider then we will strongly recommend to get any one of these: NordVPN, Hotspot Shield, HideMyAss, etc.
Tweak Cookies if You are not Eating Them
Cookies offer websites to collect and store information about your online browsing history and tendency. With such information, websites try to optimize and customize their services according to your preferences. But this calls for another threat!
These websites can even sell your private data to third parties without your consent. You sitting at your home would even be not able to know where your data is floating around the world. There is privacy law enforcement that can be done but why take any chances!
Not all cookies do the same thing, but tweaking settings of your browser to notify you when a cookie is automatically installed can help you gain lots of control over such activities.
Turn Off GPS
Going off the radar is the next best way to be anonymous. You phone loves GeoTagging, and it is an inbuilt feature of most of the devices. Even you can tag your photos with specific locations if such settings are turned on. It is a great way to capture your past memories. But at the same time, you are leaving valuable information in hand to others.
---
Protect Your Online Privacy With Surfshark
[The VPN that we use here at Tech Arrival]
---
This allows the online thieves an easy way to track where you are, where you go, and when you are not at home. So before you turn your mobile GPS on, just think twice. Might be it is not a good idea to do it always.
Avoid Using the Autofill Option
You must have heard about the 'autofill' option. This option recognizes familiar numbers or words used to fill an online form. Sometimes, it must have happened that blank spaces on certain new online forms fill automatically with your entire private information entered beforehand.
Have you ever wondered how this information stored? Might be someone else is also accessing this information. You can keep your mind at rest and avoid experiencing troubles associated with it by simply turning off the autofill option on your browser.
Use HTTPS Links Always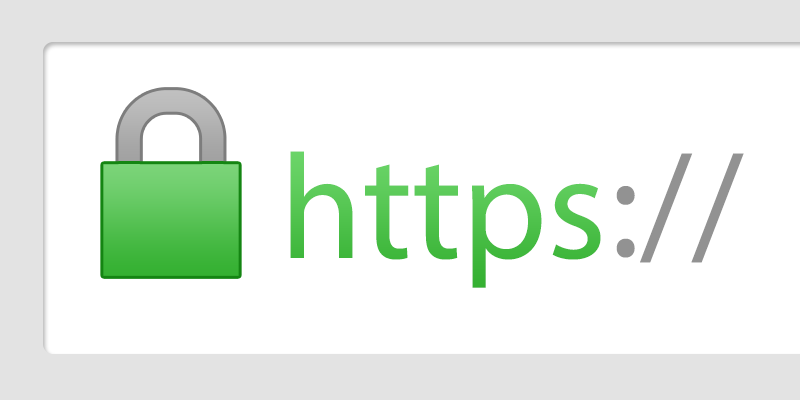 Most of you must not be aware of what HTTPS actually means. But if you witness any site URL without an HTTPS mentioned before, then you must definitely be cautious about it. HTTPS prevents intruders from interfering between a site and its users.
In the worst case and misuse sensitive information, creating lots of online privacy issues. A site using HTTPS ensures that users are not able to intervene and cannot have access to communications between a website and a user. Hence, next time to share information with a site, just check for the HTTPS mention.
Use Firewall
Does your computer or laptop connect directly to a broadband modem? Don't be happy about this as it is a bad idea. Hackers bombard IP addresses to see if they can enter into a system and steal all the information.
How can this be protected?
You need to have a router on the home network that can mitigate with a built-in firewall. This router uses Network Address Translation to assign a unique IP address to every device on the home network, which is not visible on any other network. This way, it is possible to stop direct attacks right away. Additionally, you can use the router to share secured Wi-Fi and internet connection.
You can even install firewall software on your PC to keep all your stuff a secret.
Log Out From Your Mobile Device
With mobile devices regularly logged into the accounts till you physically log out, your account stays open running in the background.
If you forget to lock out of your social media accounts or Gmail accounts on your mobile devices, then you are inviting hackers to your door. Just remember, shutting the window and is not the same as logging out. A good example of this is your Facebook account.
---
Protect Your Online Privacy With Surfshark
[The VPN that we use here at Tech Arrival]
---
It is because not only Facebook but even other social media sites track your browsing tendencies, in order to offer you targeted advertisements. If you don't want such incidents to happen then log out your account every time you access a site.
A Big No to Public Wi-Fi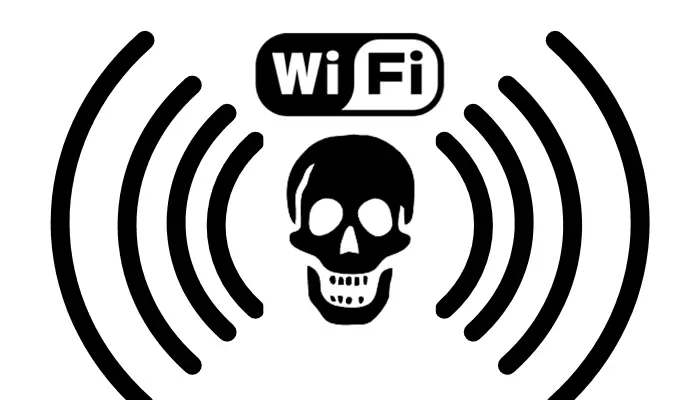 Wi-Fi hotspots might seem impressive, but when it is about accessing your personal accounts, you need to make a wise choice.
Make sure you never physically log into your accounts, particularly bank accounts when using a public Wi-Fi network. Such networks are absolutely insecure. This implies that anyone using the same network can hijack the data that you have provided online. Your bank details, passwords, and emails, all can be tracked.
You may use a public Wi-Fi network only when you have a strong VPN to encrypt the data.
Check for Incognito Browsing
Some online browsers offer the option of private browsing mode. Tor and DuckDuckGo lack ads and cookies and even secure your encrypted browsing.  Use such browsing techniques that won't track your online activities and would boost your privacy levels to one step further.
Final Words
Every individual has something valuable to hide from online surveillance. You can protect yourself by making it difficult for others to snoop into your private online life. Use these tips to protect yourself, and with this little effort, you can stay anonymous and avoid internet surveillance completely.