While being online all the time might have once been considered remarkable, it's quickly becoming the norm. While there are many factors contributing to this, the availability of public Wi-Fi remains, for many, the defining amenity—after all, how many times have you chosen one cafe, lounge, or hotel over another simply because it offered a better network?
For all its benefits, however, public networks come with significant risks, as well. Because of how open they are, users are exposed to significantly more threats while using them.
Fortunately, there are a few things users can do to maintain their security even on public Wi-Fi networks. With these basic precautions, you can keep up your defenses against malicious software, privacy breaches, and other internet threats.
How to Protect Yourself on Public WiFi Networks
Before We Begin…
It's worth noting that while these security tips will help you across the board, not all public hotspots are made equal. Networks with partial privacy (i.e. use SSIDs) are safer than those without. Networks with a login portal are a mixed bag: they restrict the users on the network but examine the terms of service to see what information they might be getting out of you.
Another threat to look out for are networks that mask themselves as something their not: a scammer's hotspot pretending to be the cafe Wi-Fi for instance, in order to capture other users' information. It's best to confirm with establishment staff which their official networks are.
In short: not all public Wi-Fi are created equal. Take care in choosing which ones you connect to. That said…
Adjust Your Device Settings
A good place to start is with your device itself: there are some basic network settings you can adjust to set up the basics of your security measures.
First, be sure to distinguish between trusted and not trusted networks when you connect. Many computers prompt you for this upon connecting; if yours doesn't, adjust it in the network settings menu.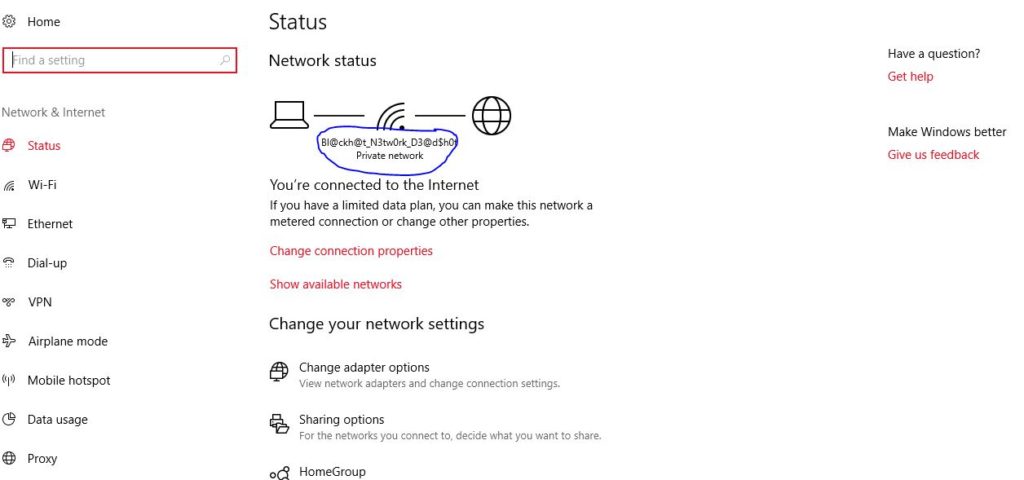 Public networks should be designated as not trusted so that your computer defaults to more secure behavior: e.g. not detecting other devices, not opening file sharing, not connecting automatically. If it still does any of these, be sure to correct it manually in the settings. Apple users should disable AirDrop, as well.
---
Protect Your Online Privacy With Surfshark
[The VPN that we use here at Tech Arrival]
---
Finally, turn on your firewall if it isn't already. It's good practice to make sure your built-in security is up to date—but if it isn't, don't patch it on a public network.
Use Security Software
It should go without saying that basic security software should form the backbone of your defenses. Malware- and/or virus-protection software will protect you from online threats and other dangers besides, so it's always a good idea to employ it. There are several free antivirus programs, and paid security software for those willing to shell out.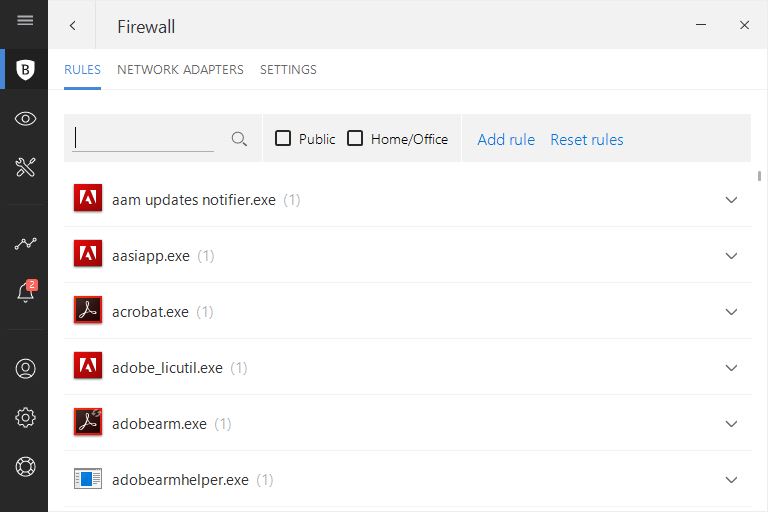 It's also recommended that you use a virtual private network (VPN). VPNs allow you to access the internet through a remote server, encrypting the data that goes into and comes out of your device. This protects it from any unwanted surveillance from other parties on the network.
Of course, you should note that even with all these precautions, there may be brief moments when your device is left unguarded on public Wi-Fi. So as long as you're on a public network, avoid any activities that would put your device or any of your confidential information at risk.
If you know of any more methods for protection on public WiFi then do let us know in the comment section below.