Playing PSP games for gamers is what we say "first love". PlayStation has a lot of games from God of War to Lords of Arcana which are super cool.
Moreover, the portability of a Playstation is the best thing but when it comes to buying one, it's costly. What if I tell you that you can play all your PSP games on Android device for free?. Absolutely free of cost, no strings attached.
Sounds surprising, right?
But is it possible with the help of this amazing PSP Emulator -PPSSPP. PPSSPP Gold APK is a PSP emulator which lets you download PSP games on Android, PC, as well as iPhone. This means now you don't need to spend your bucks on costly PSP consoles.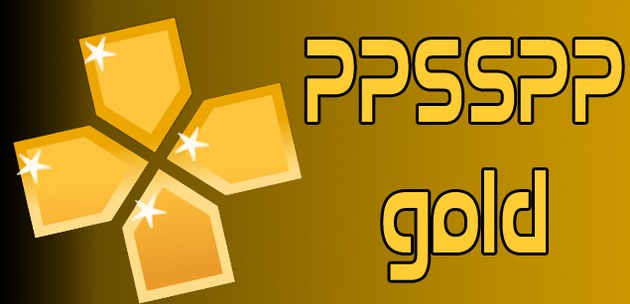 The best thing about the new version of PPSSPP Gold is that it will come packed with Trojan-fixes which makes the program much secure from viruses and trojans which may potentially impact the device privacy. You can play with the games in higher resolutions as it is quite easy to correct screen resolutions. The APK file is 100% secure download and no virus-free. Let's look at the features of this amazing PSP Emulator.
Features of PPSSPP Gold APK For Android
Excellent User-Experience
Easy to use and simple controls
Virtual controllers and additional software support
Improved Audio Quality
Runs on minimal device configuration
Trojan Fixes and introduced
Mipmap issue fixed
Addicting gameplay
Compatible with Android 2.3+
Supports nearly all popular PSP games
These features and more than enough to excite a PSP lover to dive into downloading PPSSPP and play for free. Let's now see the process of downloading PPSSPP on Android device.
How to Play PSP Games on Android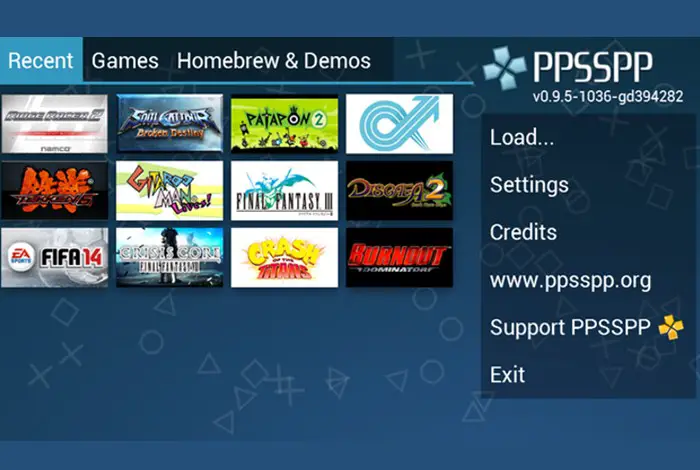 Enable Unknown Sources
To use third-party applications, your device needs to provide permission which is disabled by default. As you're downloading PPSSPP Gold APK from our site, ensure to enable the Unknown Sources option first. Follow this path to complete the Very First step
Device Settings>Security and Privacy Settings>Unknown Sources>Enable
Download PPSSPP Gold APK Android File
Once you've enabled unknown Sources option, external applications can be installed on your own Android device.
Open-File Explorer
Wait for the download to finish. Once it is done, either click the file icon by dragging the notification bar below or find it in your file explorer. Click the app icon and the installation wizard will pop-up.
Import PSP Video Games at ISO Format
You can either download the games from torrent or dump them from your PSP console to Android. Make sure you download the games in .ISO or .CSO formats.
How to Play PSP Games on PC/Laptop
Playing awesome PSP games on a wider screen is the best feeling. If you are looking to
enjoy PSP games on PC/Laptop, then you've got to follow steps.
Download an Android Emulator
Android Emulator is a software which permits you to play Android games on a computer. It basically Functions as an Android smartphone inside a Computer. There are lots of Android Emulators available on the web. We personally suggest one to put in
BlueStacks App Player since it's the very trusted on the Internet. Open up a browser and search for Bluestacks App Player and download it.
Set up BlueStacks App Player
As soon as the BlueStacks App Player gets installed, then go to the Downloads folder into your computer system and click the application icon. The installing will get started now Agree to the terms and conditions and then click next. You need to follow all of the on-screen instructions until it is installed properly.
Download PPSSPP Gold APK File
Now, you can install any APK file on your personal computer. PPSSPP Gold APK download file is available here.
Open PPSSPP Gold APK in BlueStacks
Proceed to download part and also find the PPSSPP Gold APK file and open it with BlueStacks App Player. Open Bluestacks and Locate the app in the Application Menu. Now it is simple to import PSP games once the PPSSPP Emulator is installed in Bluestacks.
How to Play PSP Games on iPhone
iPhone users struggle with using third-party apps, unlike Android users. This is done in order to maintain the security of the device which also kills up the user love for external apps. But by making some tweaks, PPSSPP Gold APK can be used on iOS devices easily. Follow these below steps to play cool PSP games on your iPhone.
First, download the PPSSPP Gold APK file.
Open the file with XCode.
You will need the IPA file Swift Source code which is available with the IPA file.
Go to Settings>General>Profiles and Device Management once the IPA file is installed.
You are now all set to use PPSSPP Gold Emulator For iOS.
Bug Fixes and Updates in PPSSPP Emulator
Trojans are fixed and additional support is provided
Mipmap issue is now fixed
Minor compatibility issues are resolved
Fixed audio compatibility issues
Bug reporting made much easy and quick
Supported Games for PPSSPP Gold APK
PPSSPP supports nearly all popular PSP games which is why it is the top-rated emulator. Some of the most popular games it supports are listed below.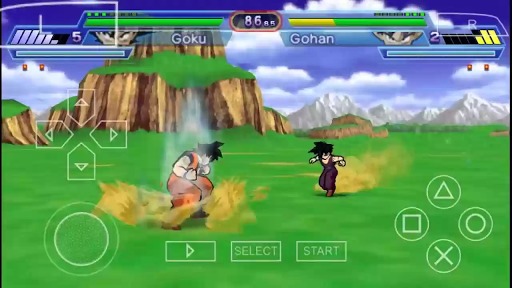 Lords of Arcana
Tekken
Bomberman
Tales of the World
Smackdown vs RAW 2k14
Platypus
Soul Caliber
7 Wonders of Ancient World
Ghost Rider
TNA IMPACT 2010
Persona 2 and Persona 3
Final Fantasy: Crisis Core
Naruto Shippuden Kizuna Drive
Not only these but also PPSSPP supports more such amazing games. You can check if your favorite game is available on PPSSPP easily. Make sure you have a minimum of 1GB RAM to run PPSSPP.
---
Protect Your Online Privacy With Surfshark
[The VPN that we use here at Tech Arrival]
---
Final Words
You should stop looking for PSP Emulators now, and just use PPSSPP Gold APK. It is by far the best alternative which saves bucks from buying costly consoles. Kudos to the ultimate yet simple controls which will addict you the very first time. Do try it out and let us know your experience in comments.
About Author:
Hardik Anand is an SEO professional and a tech enthusiast. He is currently studying Computer Science Engineering from Chitkara University, India.