Whether you want to edit a picture for your client or social media, you need the help of good photo editing software.
Most photo editing software are paid, and some of them are expensive. It would not be very reasonable to buy paid software if you are just a beginner. 
This is why we have prepared a list of the best free photo editing software for you. These software might be free, but they can be used for professional-level editing. With that said, let's walk you through the list.
Also read: 9 Best Free PDF Editors for Windows
List of Free Photo Editing Software for Windows
1. GIMP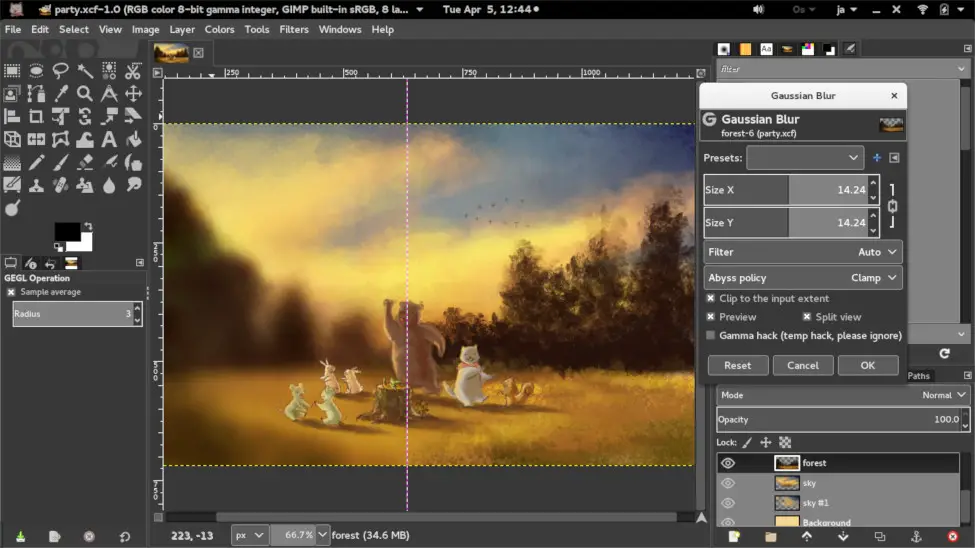 Let's start the list with GIMP, one of the best free photo editing software. It offers a wide range of editing tools that both beginners and professionals can use. Editors can benefit mainly from its selection of tools, including color adjustment, cropping, montage, automatic image enhancement, and more.
Even though GIMP is free to use, it can also be used for professional editing. It includes features that are found in high-end editing software. Some features worth mentioning are layer masks, face swaps, animated GIFs, curves, and more. GIMP is open-source software with a large community. It is constantly improved and updated with new features. The good thing is that it can be installed on any operating system.
2. Canva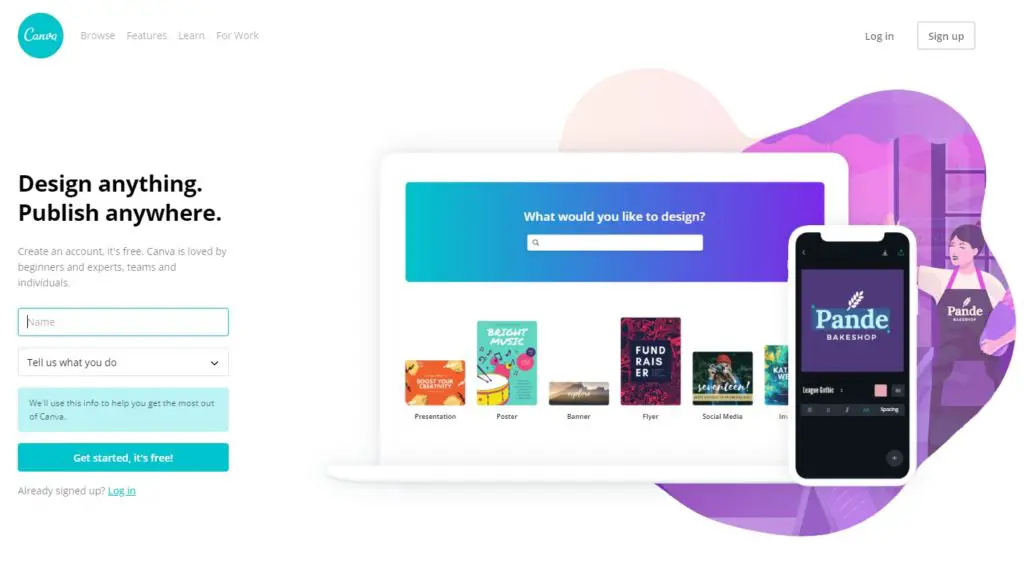 In recent years, Canva has become widely popular among media creators. It is one of the best image editing tools you will ever use. It offers basic as well as pro-level features. To start with, it offers angle adjustments and quick tilt. You can use these features to get a stunning picture.
Canva is popular because of the range of features it offers. It also allows you to add filters, stickers, and text to your pictures. It offers a stellar collection of effects, so you can apply them to your pictures to enhance their beauty. The trimming tool helps you to crop images as per your requirement. If you are looking for a quick editing tool, Canva could be the one for you.
3. Fotor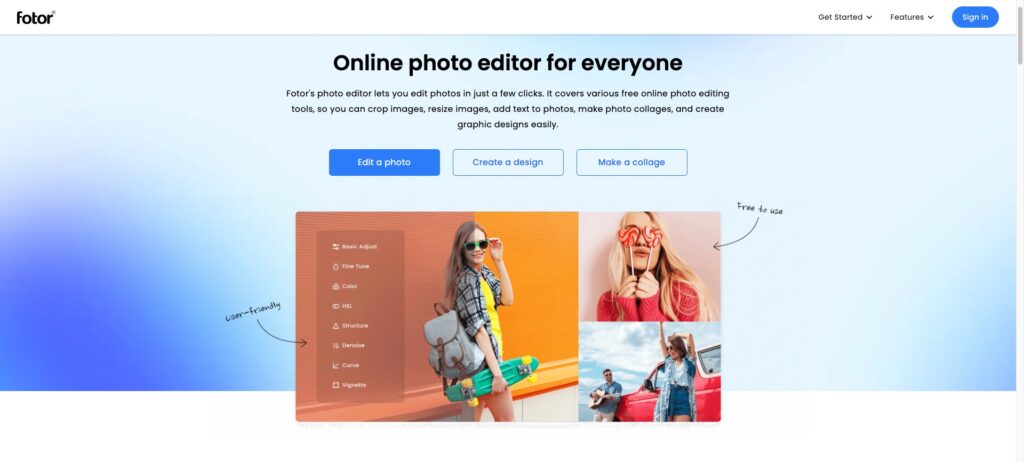 Fotor is packed with editing tools and features. From making simple changes to complex editing, Fotor can handle it all. It offers a large collection of frames, effects, text options, and stickers. These features are provided, so you can enhance your pictures and share them with others.
It also includes design and collage sections, where you can pick from diverse templates to create beautiful photo collages. Fotor is more of an image enhancer than an editor. It is perfect for creating and editing media content.
---
Protect Your Online Privacy With Surfshark
[The VPN that we use here at Tech Arrival]
---
4. inPixio Photo Studio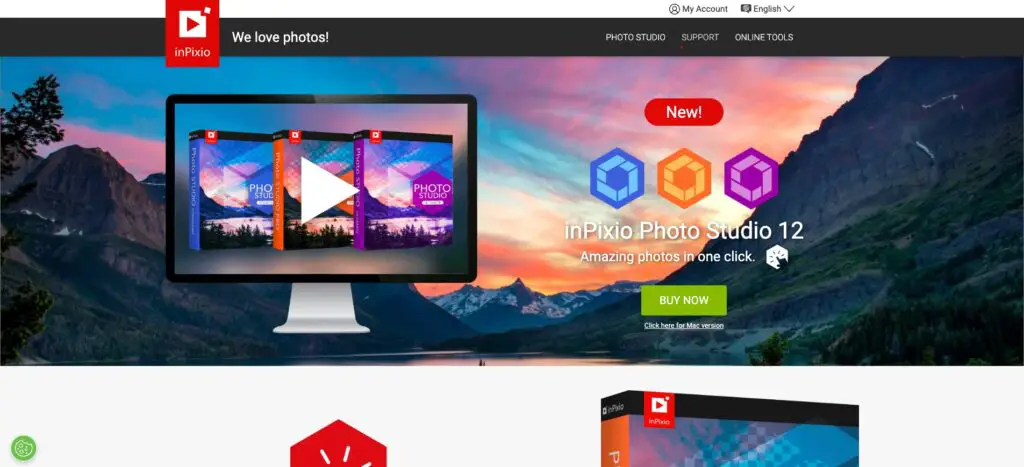 For quick, creative edits, you can use inPixio. It is a user-friendly photo editor with all the essential features you need. This software is mainly used for editing pictures to share on social media. The most notable features are creative frames, tone sliders, blur effects, preset creation, and textures.
It is a free photo editing tool available only on Windows and iOS devices. It also has a premium version that gives you access to more advanced features for professional-level editing. The best thing about this software is that it supports all image formats.
5. Ashampoo Photo Commander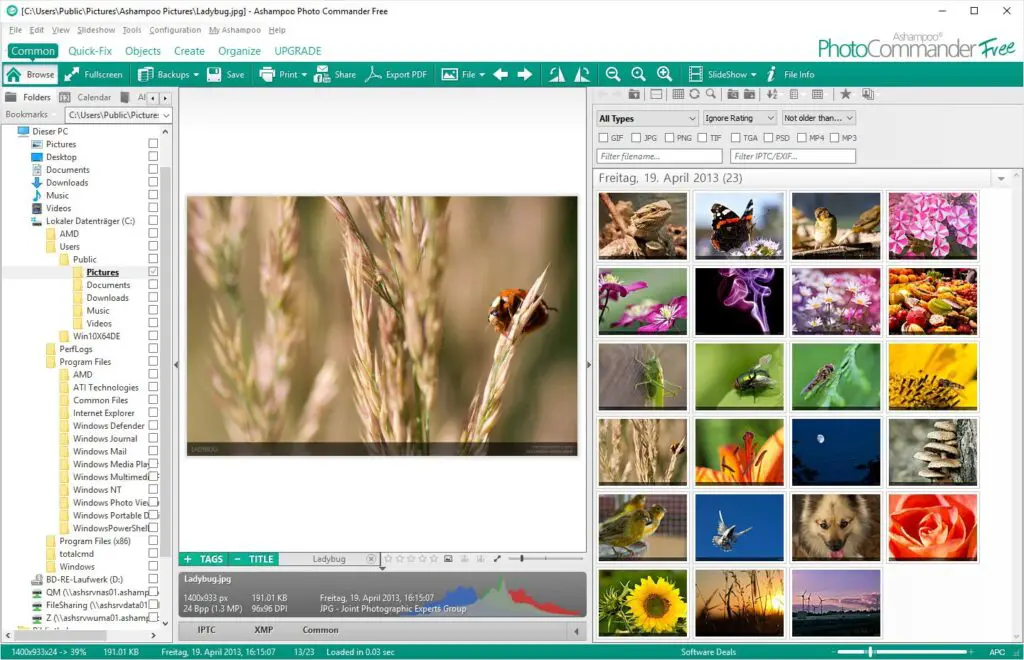 Ashampoo is an all-in-one image editor that can view, organize, edit, and even convert images. It combines various features that make it ideal for media users. It comes with an intuitive interface with multiple customization modes for easy handling. It includes a feature called minimaps, which makes scrolling large images easy.
It is a free image editor that can be used for high-quality editing. You can make the most of your images with the integrated auto-optimization option. It takes just a single click to adjust the colors and contrast of your pictures. Not just that, but it also allows you to remove image noise. It includes various manual settings to color temperature and adjust brightness.
6. Befunky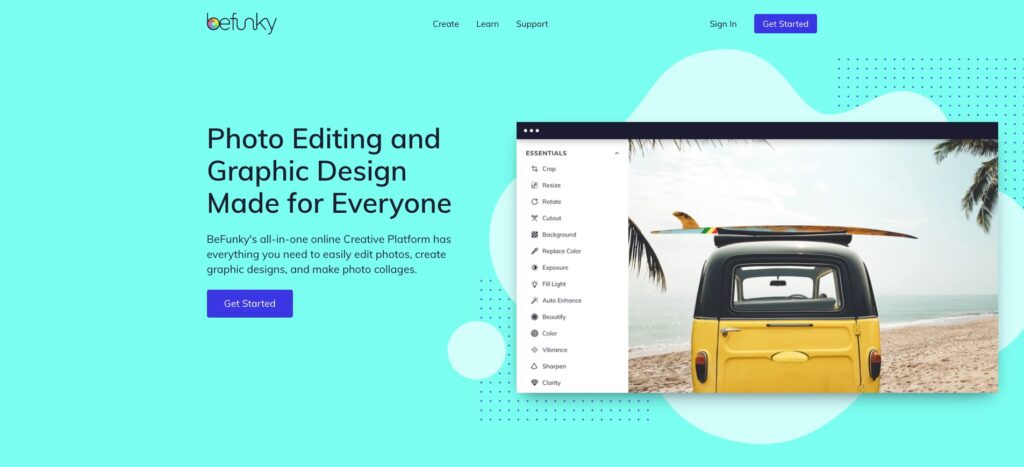 With Befunky, you can edit and enhance images online. It is an easy-to-use editing tool that helps you to achieve high levels of editing. It has a neat interface that makes it easier to find the right tools and view the effects on the picture in real time.
Befunky's program is divided into three main sections: collage maker, graphic designer, and photo editing. Each section comes with some free and paid features. It also offers templates to help enhance your pictures. You will need to get the premium version to access all its features.
7. piZap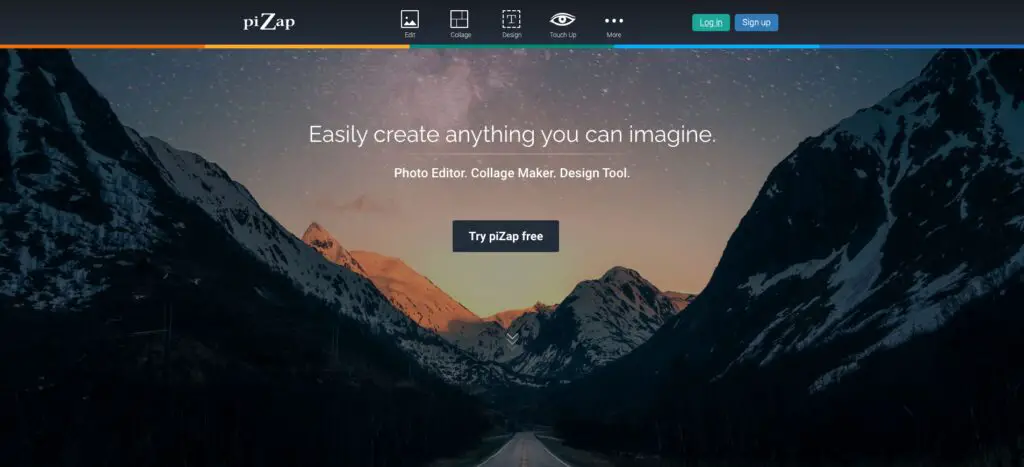 The advantage of choosing piZap is that you don't need to install any software. It is an online photo editing tool that is great for beginners. It is a fun tool using which you cannot only enhance your pictures but also make collages. Like most other photo editors, piZap has a free & paid version.
With the help of this editor, you can tweak your images to upload them on social media. It is an easy-to-use tool where you can start editing right away. But to save your edited pictures, you must register on the website. You can select from a range of beautiful filters and beautify your images. It also includes a meme option, which can add white text to the bottom and top of your images.
8. Paint.Net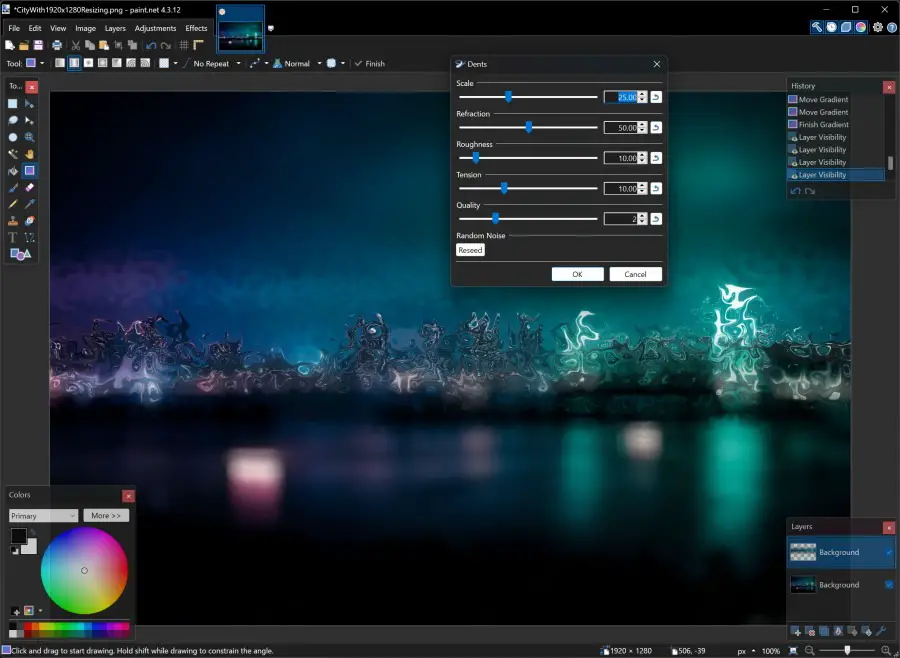 Next in the line is Paint.Net, which was created to replace Microsoft Paint. It is a basic photo editing tool to create high-quality images & comes with a neat and organized interface with hotkey functions. This makes it an excellent choice for beginners and inexperienced users.
If you are impatient and don't have time to learn to edit, this app is for you. It offers a wide range of editing tools, including curves, hue, levels, gradients, layers, etc. To add to it, it has support for plugins, which are created by the developer's community on the software's forum. These plugins give access to more advanced features like zoom, 3D rotation, etc.
9. Pixlr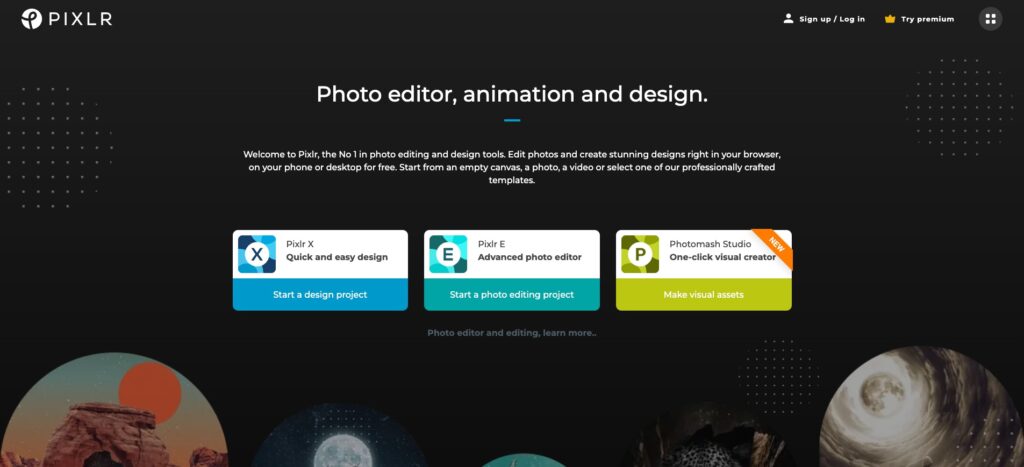 Pixlr offers two different editing solutions, Pixlr E and Pixlr X. While the former is used for professional-level editing, the latter is designed for quick edits. 
---
Protect Your Online Privacy With Surfshark
[The VPN that we use here at Tech Arrival]
---
Pixlr E is powerful editing software suitable for photographers and non-photographers. The interface looks quite similar to Adobe's editor. It includes many useful features like color pickers, layers, masks, customizable brushes, and more. The good thing about Pixlr E is that you can also use it on your mobile phone. It has native apps for both Android and iOS platforms.
On the other hand, Pixlr X is best for quick edits. Beginners can use it to make basic adjustments to their pictures. With the help of this solution, you can meet your editing needs like color, saturation, resizing, removing unwanted elements, etc. It also includes the red-eye removal tool.
10. Adobe Creative Cloud Express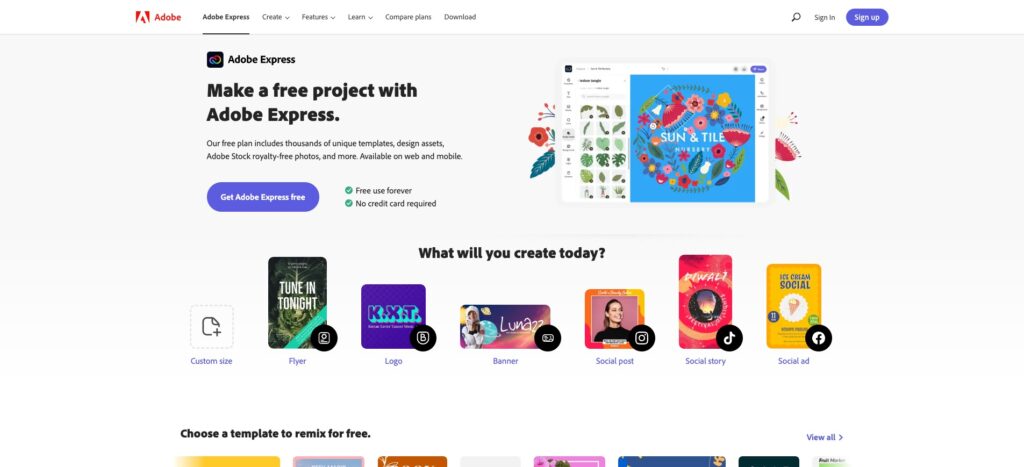 After years of waiting, Adobe has finally answered the prayers of millions of users in the form of Adobe Creative Cloud Express. This online photo editor is the best free version of Photoshop. Unlike Photoshop, it is not aimed at professionals. Rather it is designed for media creators and individuals.
This editing tool is ideal for users looking for a high-quality photo editor. It is designed for basic and quick edits. This tool can perform basic actions such as saturation, contrast, perspective, spot removal, exposure, and dynamic effects. It also allows users to add text and create customizable collages. After editing your pictures, you can share them directly from Dropbox, Google Photos, Adobe Creative Cloud, or Facebook.
11. PhotoScape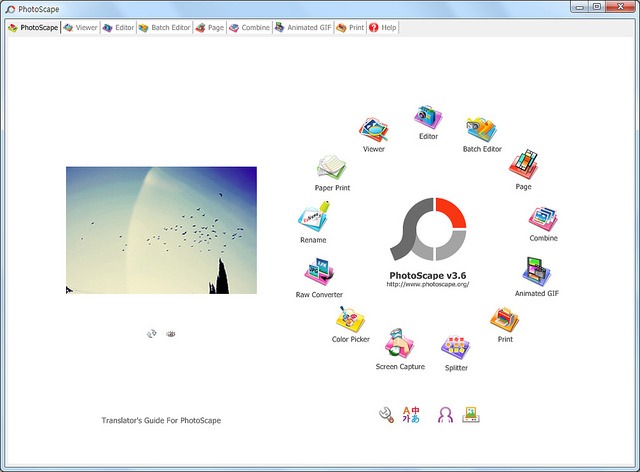 If you want an easy-to-use photo editor, PhotoScape could be your best option. It is fun and free editing software that can meet all your editing requirements. It offers batch editing, allowing you to edit multiple photos simultaneously. You can also merge multiple photos to create one final photo.
PhotoScape is packed with features, which makes it suitable for both pros and beginners. Other key features include color picker, splitter, animated GIF, screen capture, and more. It can also convert RAW format to JPG. It has a special option called Face Search that helps you to search for similar faces on the internet.
12. Cyberlink PhotoDirector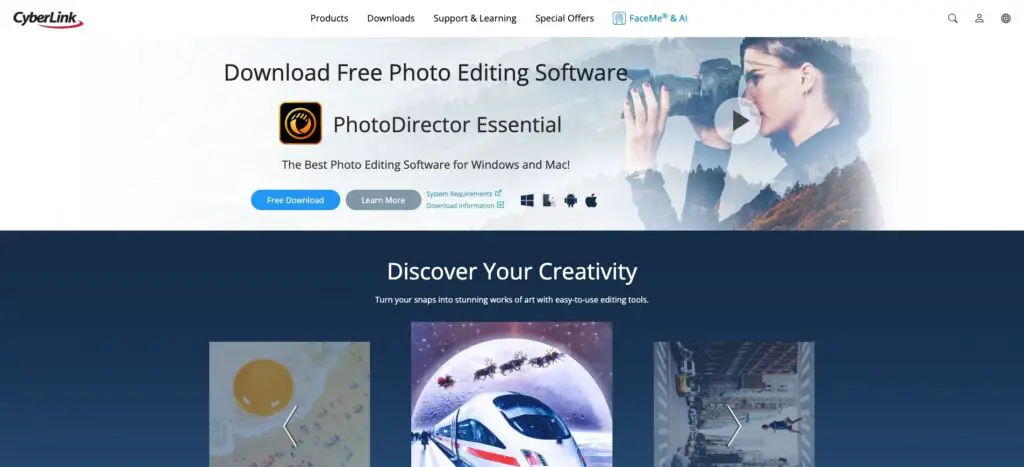 With Cyberlink PhotoDirector, you can re-imagine your photos. It packs a lot of exciting features that make it stand out from other editors. It is a powerful editor with a smooth interface. It is compatible with both Windows and macOS. You can download it for free or get the paid version to access all its features.
It is a fast editing tool that helps you to turn your photos into art. It includes AI tools, advanced color controls, stunning visual effects, and layer editing to create masterpieces in a snap. This software is ideal for people who are serious about editing pictures. It is a professional-level tool that beginners can also handle.
Editing pictures become easier with these tools. This photo editing software offers dozens of features to help you enhance and beautify your images. Download any of them and start creating stunning pictures.
Also read: Best Photo Viewers for Windows
Frequently Asked Questions (FAQs)
Is GIMP Good?
GIMP is a free photo editing software with advanced features. It is ideal for hobbyists as well as for professionals.
---
Protect Your Online Privacy With Surfshark
[The VPN that we use here at Tech Arrival]
---
What is Befunky Used For?
BeFunky is a powerful photo editor, graphic designer, and collage maker. It is an all-in-one platform where you will find tons of customizable templates, stunning design elements, and tools to choose from.
What is the Best Free Professional Photo Editing Software?
GIMP, Canva, and Fotor are three of the best free photo editor software you can use for professional-level editing.
How to Edit Photos Like a Professional?
You must choose a high-quality photo editor to edit your photos like a professional. Luckily, there are plenty of free editors like GIMP, Fotor, Pixlr, and others for you to choose from.
What is the Most Important Aspect of Editing Photos?
Brightness and contrast adjustments are two of the most crucial when editing photos. By adjusting these two aspects, you can get the perfect picture.
Is Adobe Creative Cloud Express Free?
Yes, Adobe Creative Cloud Express is free. It is an online photo editor and the perfect alternative to Photoshop.
What is Paint.Net Used For?
Paint.NET is free image editing software. It is best suited for quick and basic editing.
Why is Fotor So Popular?
Fotor is a great photo editing software. It is packed with features that help you to edit the best images. Apart from that, it is also easy to use.
Is Inpixio Better than Photoshop?
InPixio is better for beginners. It helps you to edit your images without much effort. It has useful features like stickers, frames, effects, motion blur, and much more. But for professional-level editing Photoshop is best.
What is InPixio Photo Studio?
InPixio Photo Studio is software for editing and improving your images.