PDFs are widely used by companies to send and receive large amounts of documents. In comparison to other document types, PDFs are much more efficient. Not just that, but it is also more secure than other types of documents. PDFs files can be edited only by the creator using a password. You can also see information on how recently the file has been edited.
A PDF editor makes it easier to edit PDF documents. It allows you to modify text and images in PDF files without converting them to a different format. Luckily, there are plenty of free PDF editors available for Windows. In this post, we have listed some of the best free PDF Editors for Windows.
Also read: 8 Best PDF Readers for Windows
List of Best Free PDF Editors for Windows
1. Smallpdf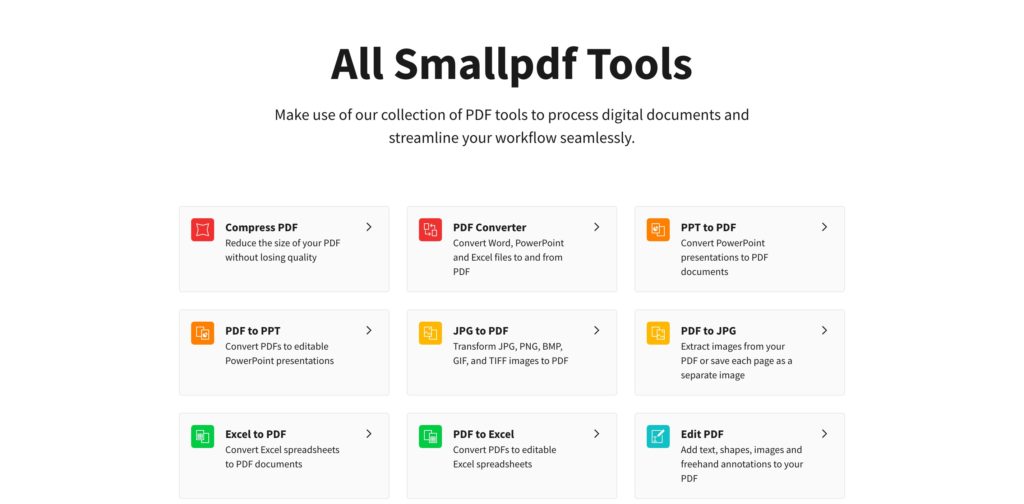 If you want an easy PDF editor, Smallpdf is for you. With a simple interface and wide range of tools, this makes one of the best PDF editors out there. It offers 21 tools to edit, compress, and convert PDF files for free. They offer all the tools you need to manage your digital documents. With this PDF editor, you can highlight and add images, text, shapes, and more to your documents. Not just that, but you can connect to 20 other tools to improve your files further. It also allows you to e-sign contracts and close deals in just a few simple steps. You can even track your document every step of the way. Last but not least, you access your files across multiple apps straight from their web platform.
2. Sejda
Sejda is yet another great online PDF editor to use. It features a very simple interface where you upload your PDF file and edit for free. It also allows you to create a PDF file on its platform. Sejda is a trusted site because it keeps your files private and deletes them automatically after 2 hours. This online tool provides a free service for documents up to 200 pages and 3 tasks per hour. Besides uploading a separate PDF file, you can also choose files from Google Drive and Dropbox. From editing to filling out PDF forms, compressing, to deleting pages, Sejda can do it all.
3. PDFescape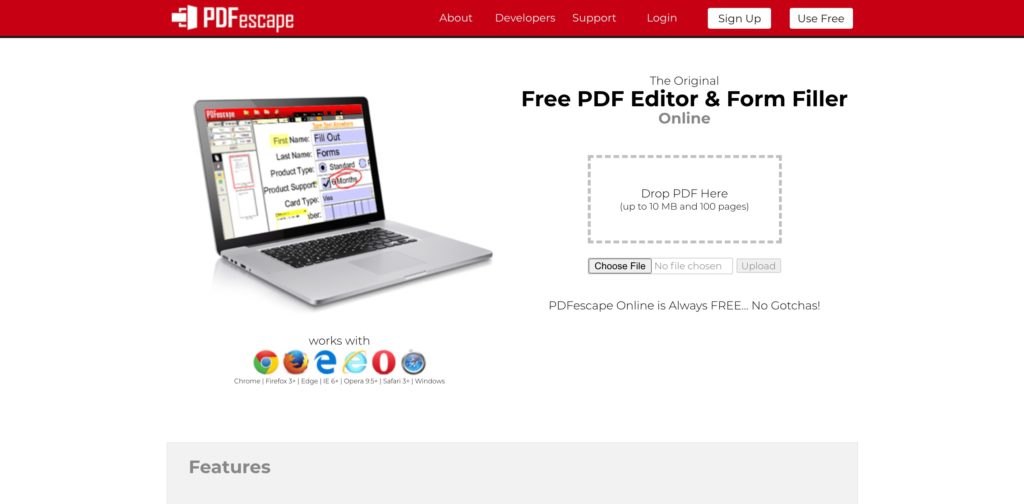 PDFescape is an online PDF editor and form filler. It comes with dozens of features that you will find useful. This online PDF tool can be accessed from all the major browsers, including Google Chrome, Firefox, Opera, Edge, etc. It is considered to be the best alternative to Adobe Acrobat for Windows. To get started with this tool, you need to first create an account on the site. Once that is done, you can start editing whatever PDF files you want. PDFescape has both free and paid versions. The free version has limited features, but opting for the premium version will give you access to all the features.
4. PDF.io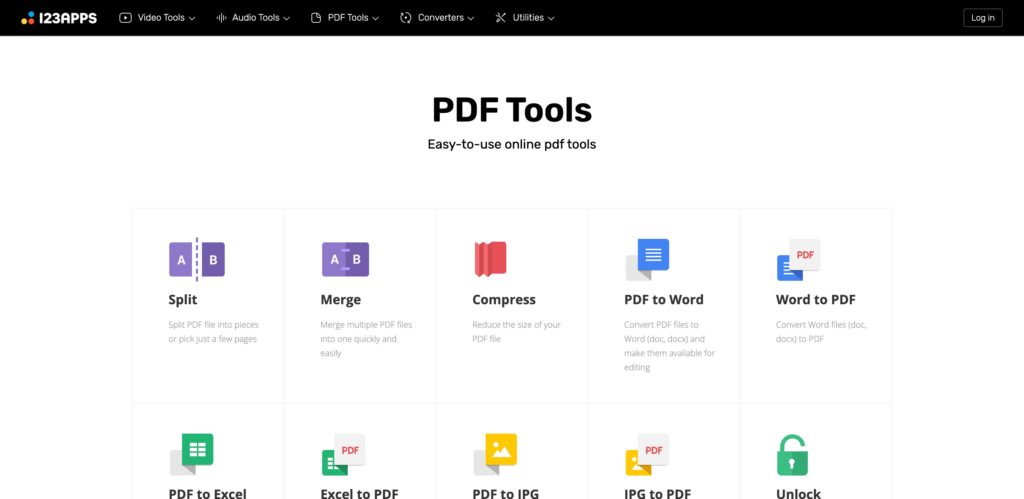 If you're looking for an easy-to-use PDF editor with a lot of extra features, then go with PDF.io. It is one of the best PDF editors available, with a user-friendly design and a large selection of features. It is a reputable site because it keeps your files confidential. The website offers free as well as premium features. The free option is limited since it allows you to only work on up to 25 files per day with a maximum file size of 4 GB. Whereas, If you choose the premium edition, you will have unlimited access to all features.
In addition to uploading a single PDF file, you can select files from Google Drive and Dropbox. It can perform everything from altering PDF files to compressing, merging, and deleting pages. This tool is compatible with multiple browsers like Firefox, Chrome, Opera, etc. The best part is that you can use PDF.io to convert your PDF files to other formats such as Word, Excel, GIF, JPEG, MNG, and so on. To utilize the website's services, you don't even have to sign-up or log in.
5. PDF Candy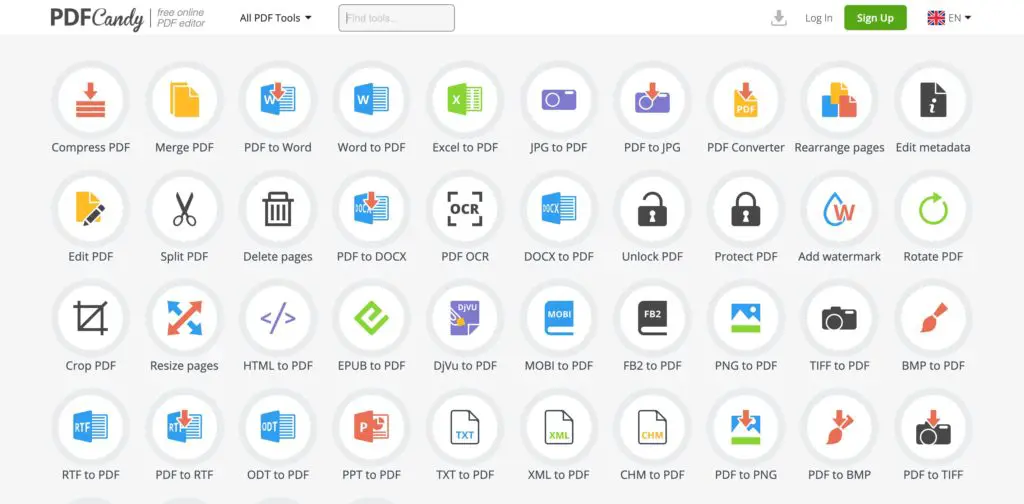 PDF Candy is a PDF editing site with a unique interface. You will realize this as soon as you log in to this site. All the features offered by this tool are laid out on the homepage of the website. With a vast range of features, it is hard to believe that it is a free PDF tool. From compressing PDFs to merging PDFs and resizing pages to extracting images, this PDF editor has all the features you need. The best thing is you can use PDF Candy to convert your PDF files into various other formats, including Word, Excel, etc.
6. Apple Preview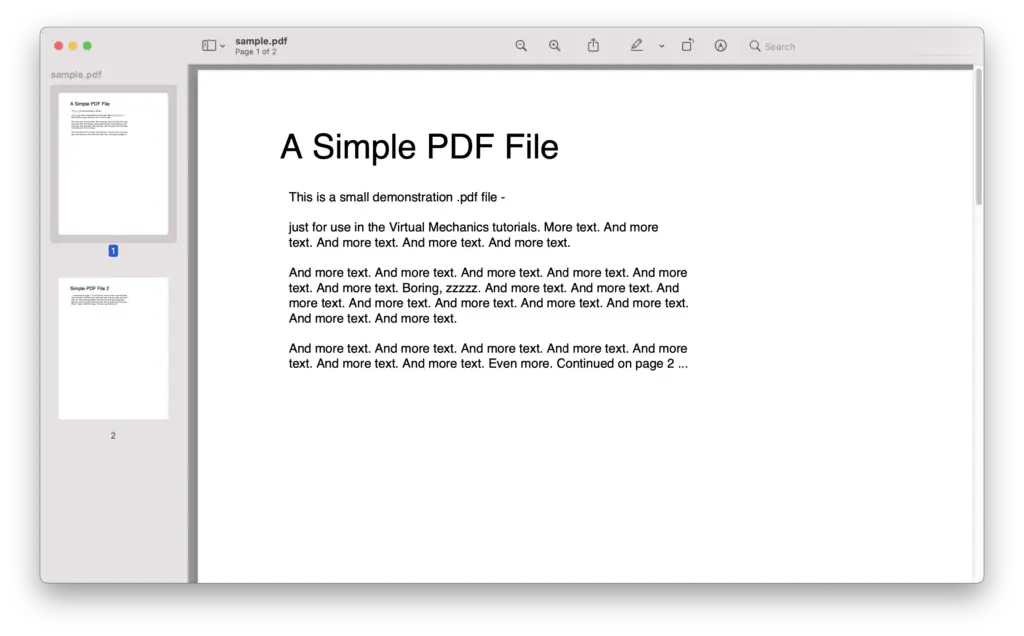 Apple Preview is a free PDF editor available for Mac users. It is built into every macOS device, including macOS Big Sur. This software is not capable of working with PDF files, but it also has a wide range of image-editing features. The capabilities of this app are not visible when you first open it. The full set of markup tools appear only when you click the markup button located next to the search tool in the Preview toolbar. You will find a wide range of markup tools, including drawing tools, text-selection options, text tools, a tool to add notes and shapes, and more. This app is great for basic PDF editing, but you can use it only if you have a Mac device.
---
Protect Your Online Privacy With Surfshark
[The VPN that we use here at Tech Arrival]
---
7. Inkscape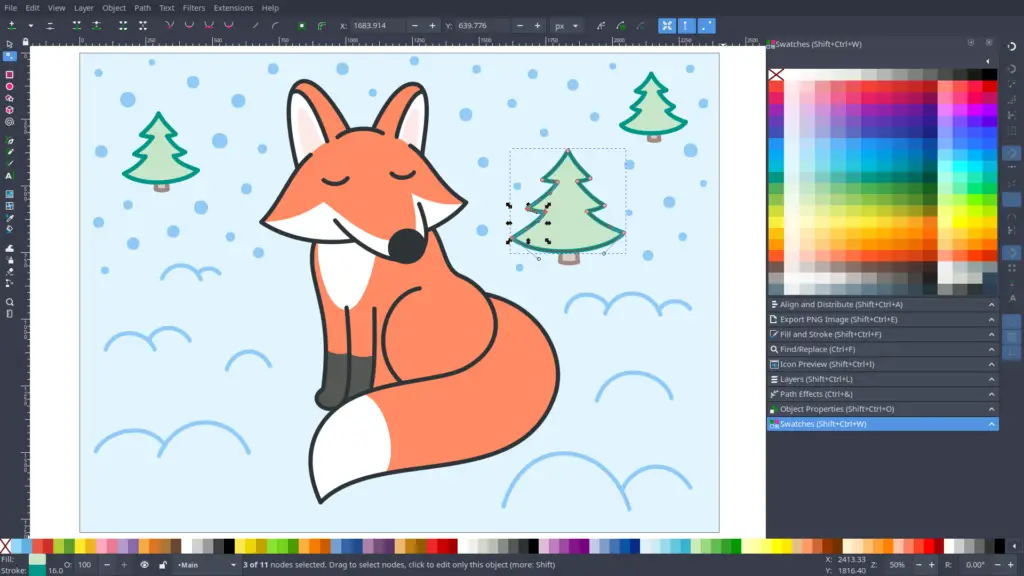 Although this is an image editing tool, it can also be used for editing PDF files. This is a free tool that comes with tons of useful features. It is not only supported by Windows but also other major platforms like Linux and Mac. Inkscape is a great vector graphics editor which supports a wide variety of formats. Since version 0.91, it has become good at supporting PDF files. You can use this tool for basic PDF editing.
8. LibreOffice Draw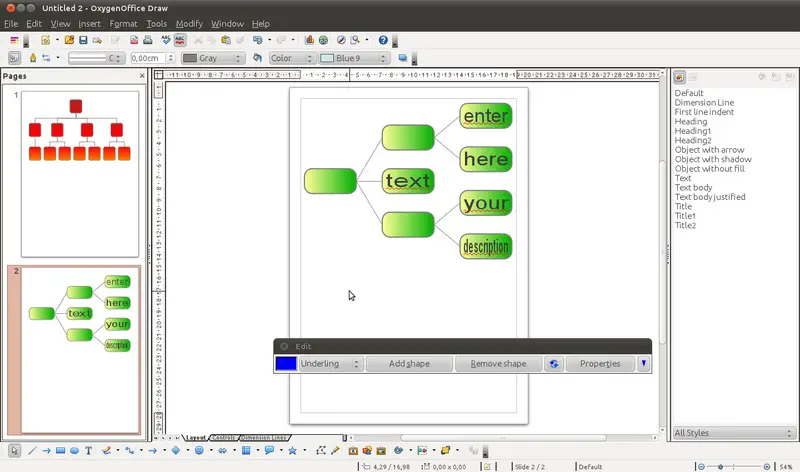 If you want a PDF editor for basic PDF editing, then LibreOffice Draw could be a good option for you. It allows you to edit, save, and create PDF files for free. Instead of buying expensive PDF editors, you can use this tool to meet your PDF requirements. This tool offers a straightforward option to edit PDF documents. Once you are done editing the file, you can export it in PDF format. It is used by several users and is rated one of the best PDF editors out there. However, this tool is only suitable for basic PDF editing.
9. FormSwift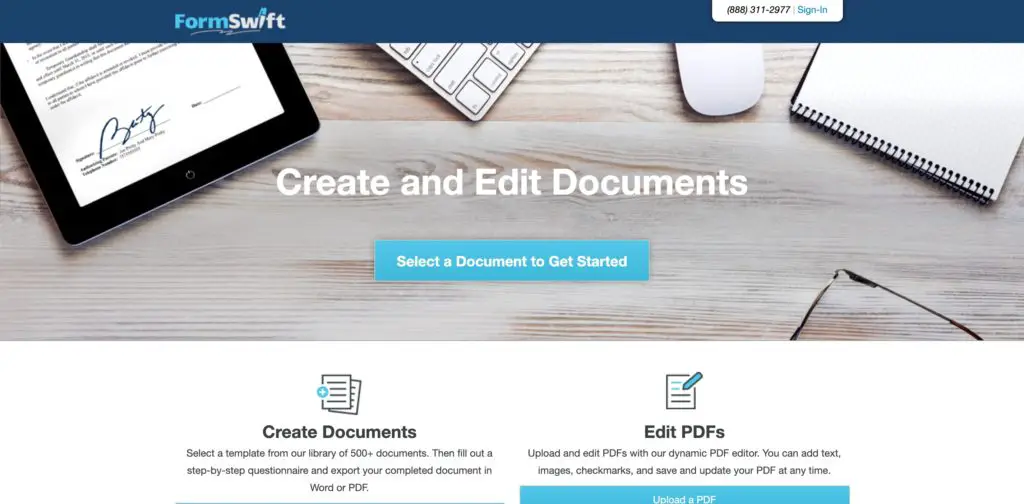 With FormSwift, you can edit PDF files with ease. It is an online tool that allows you to upload and edit PDFs like no other. You can add images, text, and checkmarks to your PDF file. It is an easy-to-use PDF editor that can be used to save and update PDF files at any time. This site is suitable mainly for editing legal and important documents. Besides editing PDF files, you can use this site to create documents. You get to choose a template from over 500+ documents and export it in Word or PDF. The best thing about this site is that it doesn't require you to sign-up to get started.
With these free PDF file editors, you don't have to spend money on expensive ones. Most of these PDF editors have all the important features you need to edit a PDF document.
Also read: 11 Best ePub Readers for Windows & macOS
Frequently Asked Questions (FAQs)
What is a PDF Editor?
A PDF editing software helps turns a PDF into an editable document. You can create or upload PDFs on these platforms.
How Can I Edit PDF Files on Windows for Free?
To edit PDF documents on Windows, you can use tools like Smallpdf, PDFescape, and Sejda. These are some of the very popular free PDF editing tools you will find online.
Does Windows 10 have a PDF Editor?
When it comes to handling PDFs, Windows 10 has Microsoft Edge to do the trick. It can open and view PDF files directly from the web. But for more advanced features, you will have to download PDF editor software.
Is LibreOffice Draw a Good PDF Editor?
LibreOffice Draw is a simple tool that can be used to edit PDF documents. It is most suitable for handling basic PDF documents with little to no formatting. It is not an advanced PDF editor, but it is sufficient for basic tasks.