You can make your college life more organized with a schedule maker. It helps you keep track of all your classes and activities for the whole day. Not to mention, it also makes you more disciplined and focused.
A student's life is not easy. They have tens of courses, classes, and subjects to deal with. By creating a proper schedule; they can plan the sequence of their activities in a much more organized way. It keeps them informed about what to do next.
If you think your college life is a mess due to poor time management, you should start using a schedule maker. These convenient apps/tools are designed to create schedules for school and college students. Most of these apps include a notification feature that alerts the user of their upcoming activities.
We have listed the best college schedule makers. You should use these apps to lead an organized and disciplined college life.
Also read: 8 Best Useful Websites for Students
List of Best College/Class Schedule Makers
1. Adobe Express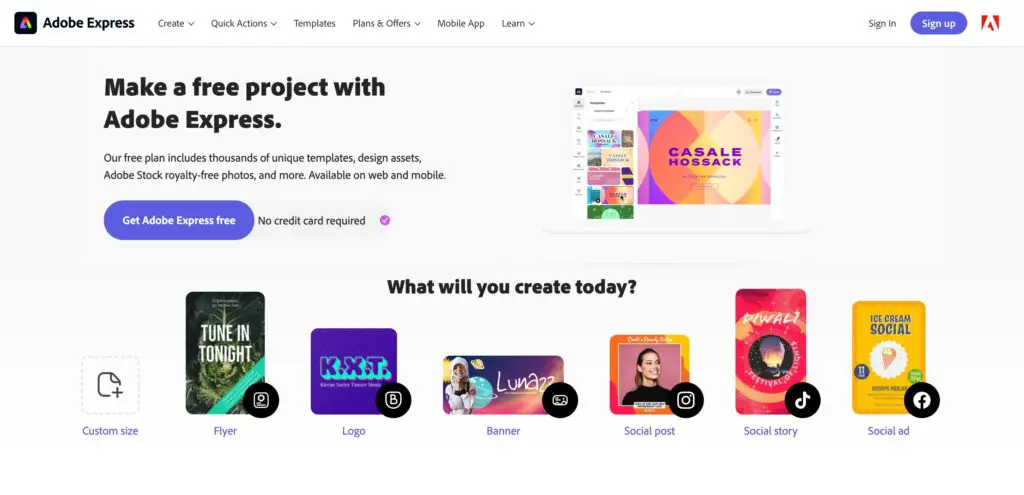 Adobe Express was previously known as Adobe Spark. This app went through a lot of changes after they renamed it. It is packed with thousands of free images, backgrounds, templates, and many other design assets. Apart from these features, it also includes image effects and editing tools to brighten up your schedule.
It has free and premium versions available. The former is quite basic and allows you to change fonts and layouts easily. It includes the drag-and-drop feature to make scheduling easy. However, if you want access to more creative features like refined cut-outs, you must get the premium version. It can export PDF files as well.
2. Canva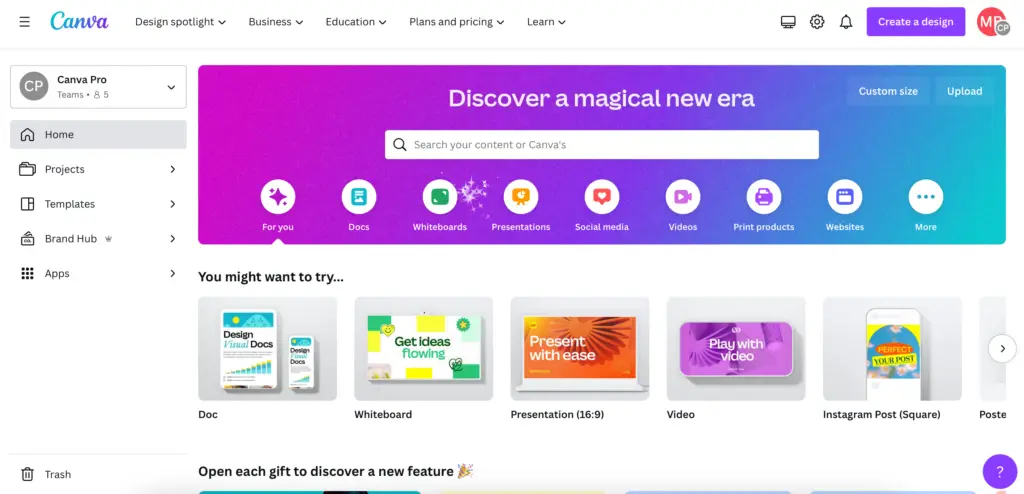 Canva is a highly versatile application that can be used for a lot of things. You can choose between the available presets and create a schedule for your classroom. It comes with a bunch of free templates, photos, and backgrounds to make scheduling interesting for students.
You can use the available creative tools to design your templates from scratch. It also gives you access to all types of tables, graphics, and lines. Not only that, but you can also add text, backgrounds, and photos. Since this is an online schedule maker, you don't need to download it.
New users can take advantage of the free trial period to determine how the app works out for them.
---
Protect Your Online Privacy With Surfshark
[The VPN that we use here at Tech Arrival]
---
3. Visme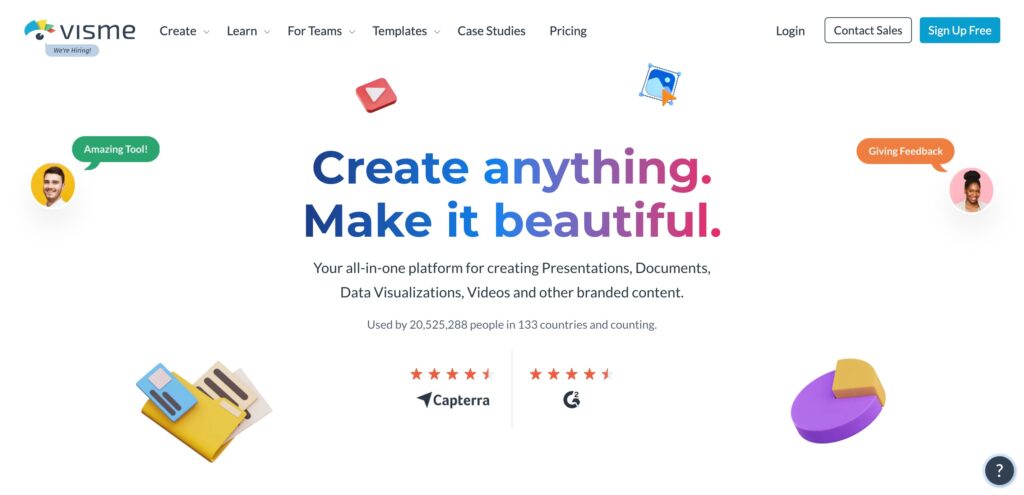 Next up, we have Visme, which has a lot of similarities with Adobe Express. This app is ideal for those looking for extensive functionalities.
It has an online version as well as a desktop app. There are multiple paid versions available for personal and business accounts.
The user-friendly interface makes creating schedules easy and quick. You don't need a graphic design degree to handle this app. All you have to do is select a template and color palette and add your class details.
You can assign different colors to the time blocks to make them easier to read and understand. To improve the visuals, you can also add icons and photos. The most expensive plan allows integration with third-party apps.
4. Gizmoa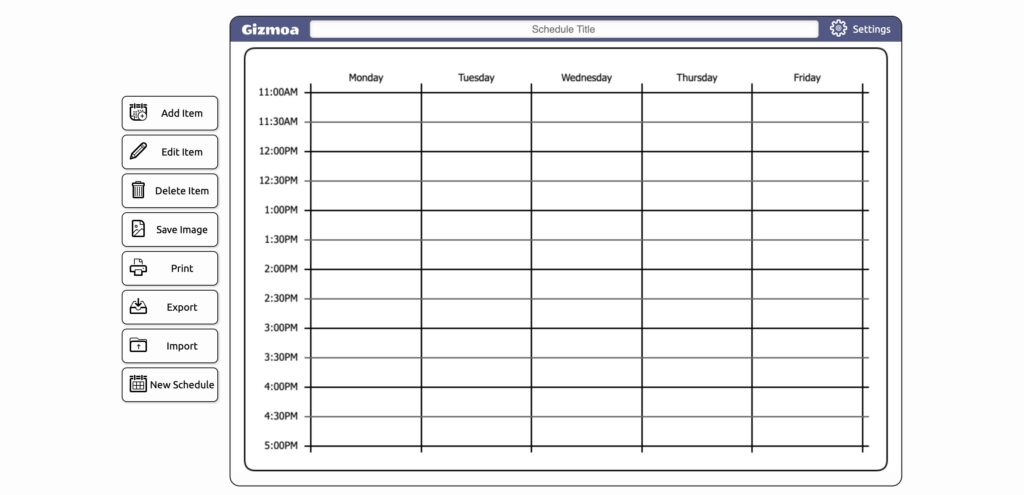 If you are looking for a free class schedule maker tool, look no further because you have Gizmoa. It is a simple, user-friendly app that is perfect for all college students. With the help of this app, you can create a weekly schedule for free. It comes with a bunch of pre-designed schedule formats and editing tools.
When using Gizmoa, you have two options. You can either import a schedule or use the schedule format provided by the app. Once your schedule is ready, you can get it printed or save it on your device. In case of any changes, you can edit the schedule instead of creating a new one.
5. Schedule Builder Online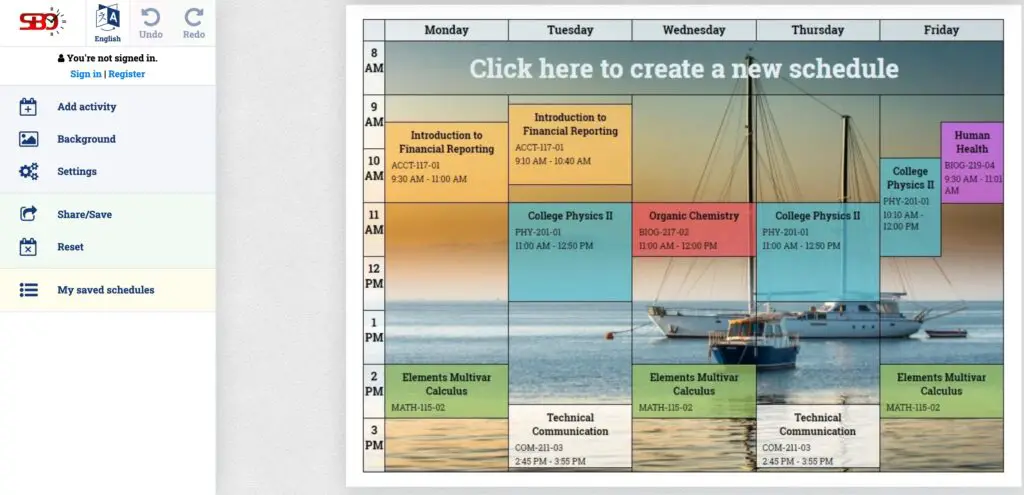 This is another free application you can use to create schedules. As the name suggests, this is a web-based app, meaning it doesn't require downloading. Schedule Builder Online allows you to create daily or weekly class schedules. The interface is easy-to-use and can be personalized as per your liking.
The schedule template allows you to add the courses and activities. You can also edit the text color, background, time mark positioning, and show/hide dates. Once the schedule is ready, you can view it online by creating a link. You can also export or download the file in the desired file format.
6. Coursicle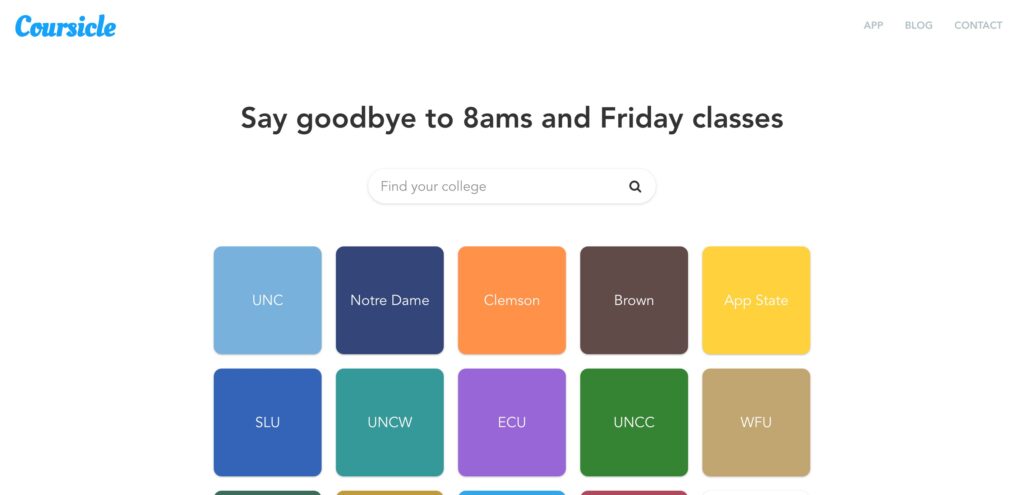 Next in the line is Coursicle, a standard college schedule maker with all the right features you need. Compared to other apps, Coursicle is simple. It features a column and row design that can be edited to include classes and activities.
Along with class details, you can also input other information, such as the professor's name, preferred notes, location, days, and time. For easy understanding, you can highlight the classes with different color options. Like most other schedule apps, Coursicle allows you to export or print the file once it is ready.
7. Fotor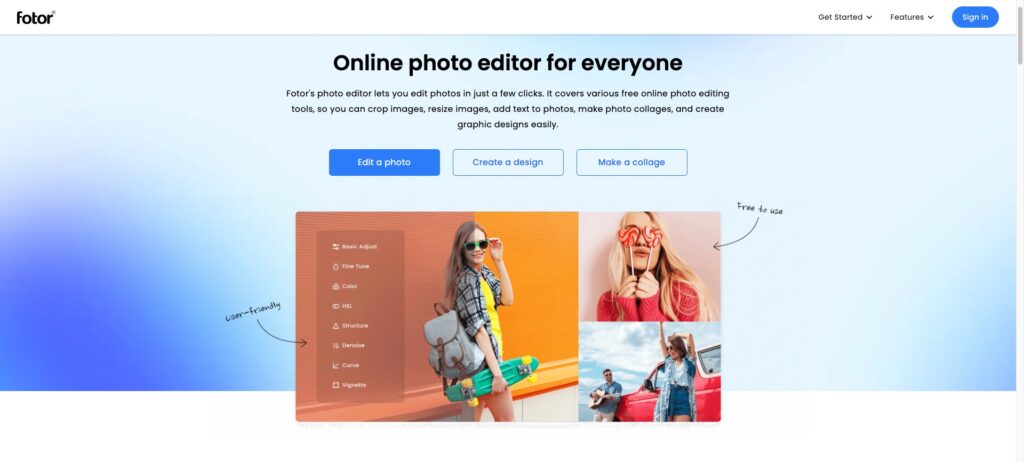 Fotor helps you to create unique schedules for your classroom. It has several built-in templates. You can choose from any of these templates and create a schedule. The process is so simple that a person without design knowledge can do it.
---
Protect Your Online Privacy With Surfshark
[The VPN that we use here at Tech Arrival]
---
The good thing about Fotor is the drag-and-drop interface that makes editing so much easier. It allows you to make changes as per your needs. You can add personalized text, images, font, color, and more. Once you are done, you can download it to your device or upload it on social media.
8. myHomework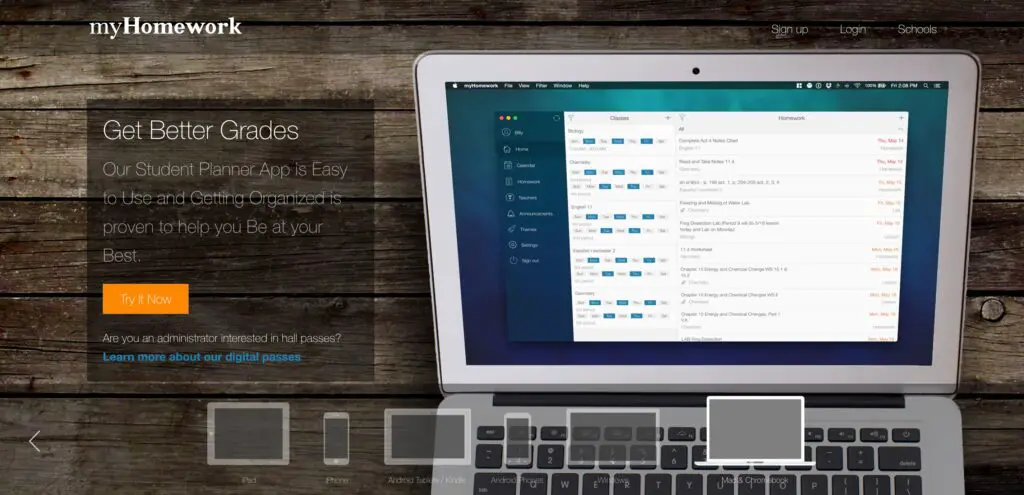 myHomework is a web-based tool that helps you to create schedules for your college. It has a simple interface and great features that make it ideal for teachers and students to use.
The exciting thing is you can use this tool to create different types of schedules. It has different categories, such as period, time-centered, and block scheduling. Additionally, it also allows you to input tasks and assignments. The premium version allows you to share assignments, change the theme, and add file attachments.
9. iStudiez Pro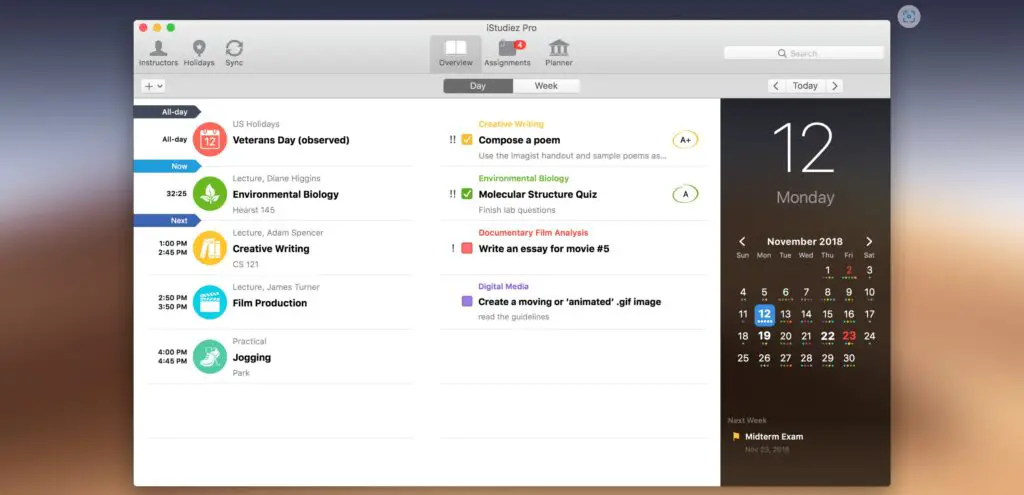 This app is ideal for people who prefer to use a desktop app instead of an online tool. It is more of a calendar app with a brightly colored layout. If you are bored of using the dull Windows calendar, switch to this one.
On the left-hand side, you will find multiple tabs that allow you to enter your class semesters and assignments into your schedule. It provides a daily or weekly view of your schedule. The premium version comes with a feature that helps you to track your GPA. Just enter the grades you have received in a year and let the app calculate the results. It can be synced with multiple platforms, so you can access your schedule on different devices.
10. Doodle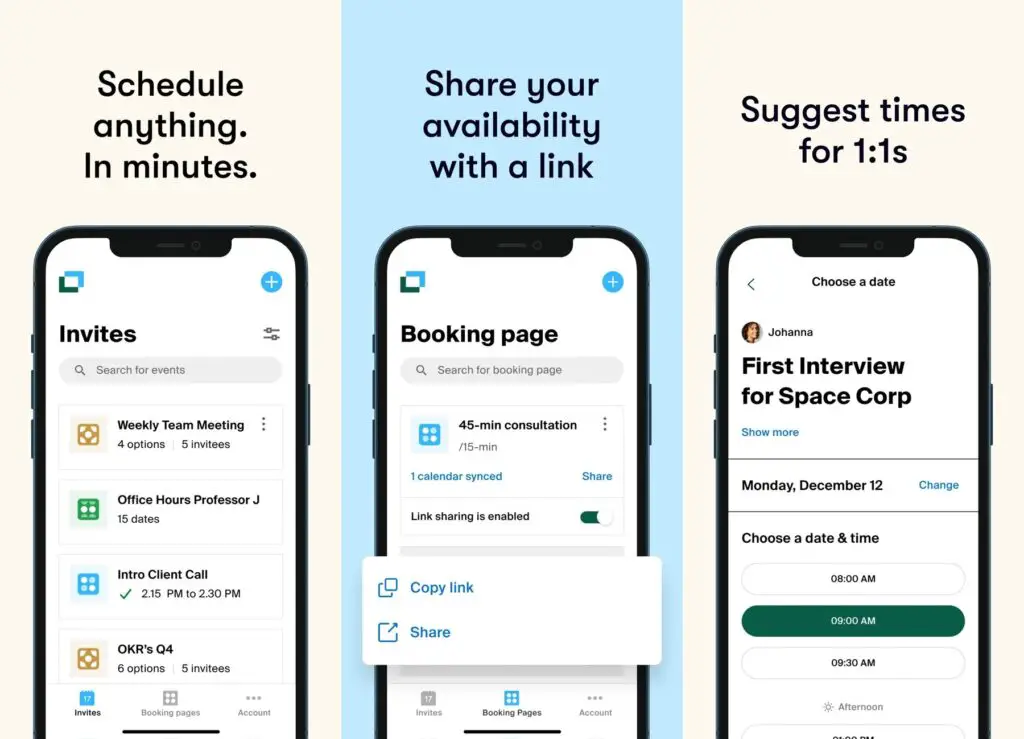 Although Doodle is a professional app, it can be used by collegegoers. This app is better for scheduling online classes. It has advanced features that make it easier to create schedules. The free version is only good for scheduling meetings. To get the most out of this app, you need to opt for the premium version.
They also offer a 14-day free trial period, so new users can test their service before investing their money. During the trial period, you can access all the premium features, such as notifications, email tracking, and more. Not only that, but you can also integrate it with third-party services like Zapier.
11. Bookeo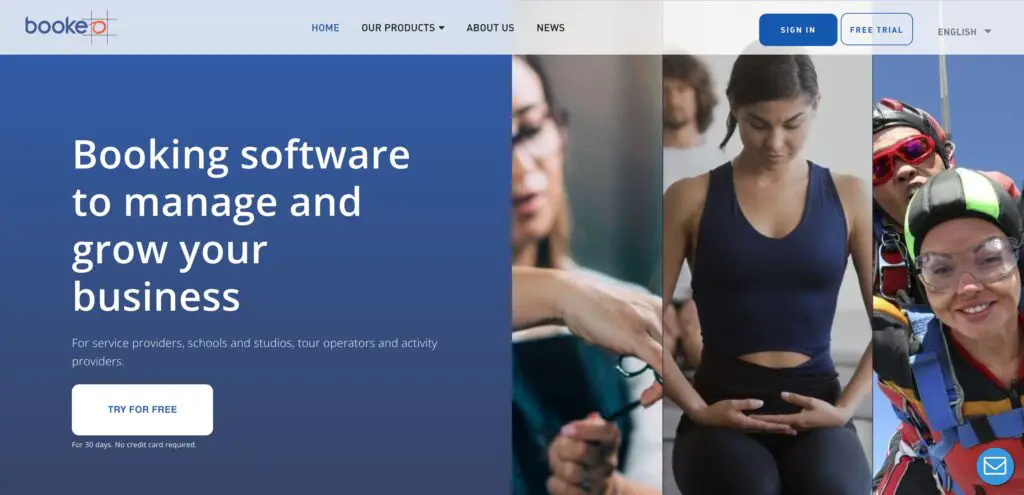 Bookeo is an efficient app that includes the features of both a scheduling app and management software. With this app's help, you can easily customize your schedule. The Bookeo online class calendar allows you to add your class dates.
The TXT and email notification option keeps you informed about upcoming activities. It also includes a printing feature that allows you to take printouts of the scheduled file.
12. Todoist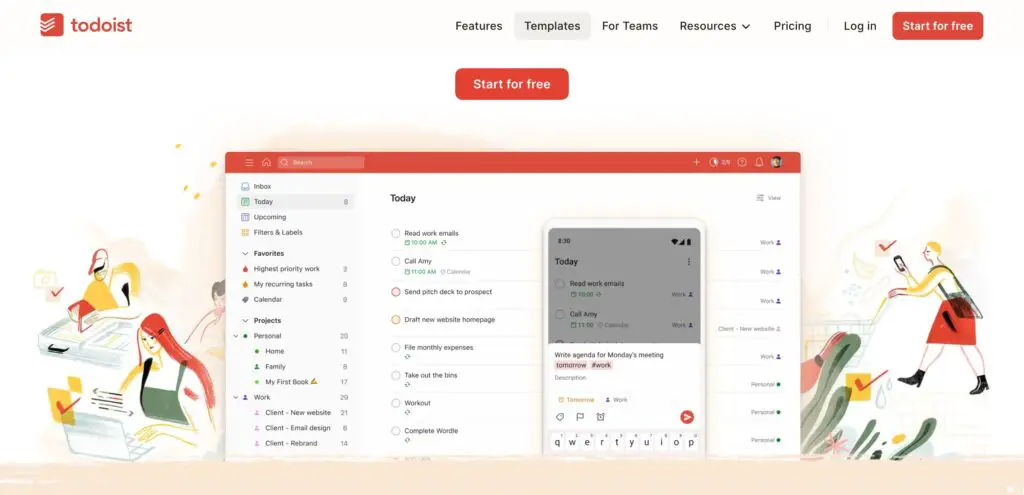 Lastly, we have the Todoist app, which is an excellent app for scheduling. It is compatible with most platforms, including iOS, Android, and PC. This app is suitable for all types of users, including students, companies, executives, and others. Like most other apps, Todoist has free and paid versions available.
From projects to hobbies, it allows you to set up all types of activities you are involved in. By adding the 'next action' option, you can look ahead at the upcoming assignments. To get the most out of this app, you must get the paid version. Regular updates help improve the functionality of the app.
---
Protect Your Online Privacy With Surfshark
[The VPN that we use here at Tech Arrival]
---
Using a schedule maker app can help you enjoy your college life better. It helps you track your activities and stay organized. Most importantly, it eliminates the stress of remembering the next class or upcoming assignments. Pick any of the schedule maker apps from the list and improve your college life.
Also read: 10 Best Apps for College Students Should Have
Frequently Asked Questions (FAQs)
What is a schedule maker needed for?
A scheduling app allows you to make a daily or weekly schedule. It helps you keep track of your activities and accomplish your goals.
What are the best college schedule-maker tools?
There are hundreds of college schedule-maker apps, but the best ones are Canva, Adobe Spark, Vismel, and Doodle.
How do I create a college schedule?
Creating a proper schedule for your college helps you lead an organized life. Instead of creating a schedule manually, you should take the help of schedule maker apps.
How to create a classroom schedule online?
Coursicle can help you create classroom schedules online. You can use it to create weekly class schedules. It has a simple, easy-to-use interface that allows you to add your courses to the weekly scheduler.
Does Doodle provide a free trial?
Yes, Doodle has a 14-day free trial period. During the free session, it gives you access to all the premium features. This way, you can test the app and decide whether you want it or not.
Can I edit my schedule in a schedule maker app?
Almost all schedule maker apps allow you to make edits. After that, you can save the file to your device.
How can I access my schedule on different devices?
To access and edit your classroom schedule across devices, you must use a multi-platform schedule maker. One of the best options is iStudiez Pro.
Is myHomework a free app?
myHomework has both free and paid versions available. The latter gives you access to all the features of the app.
Can I access Canva from Chrome?
Canva is compatible with all major web browsers. So yes, you can access the website from your Chrome browser.
---
Protect Your Online Privacy With Surfshark
[The VPN that we use here at Tech Arrival]
---
Is Adobe Express good?
Adobe Express is one of the best schedule-maker apps you will ever use. It has loads of features, including thousands of images, templates, and more.
Who can use Bookeo?
Bookeo is suitable for both students and teachers. It is an all-in-one management and scheduling tool.