Being a student is a difficult thing, and it stands true for all students irrespective of age. It matters very little whether you are a school student, college student, or about to submit your Doctorate Dissertation. Every student needs an immense amount of help in the modern era, and it is quite understandable. Technological advancement has exponentially increased our educational requirements over the years, and both the teachers and students are facing difficulty coping with these prerequisites.
Hence, to the students all across the globe who are struggling with their grades and moving their workspace to the virtual world- we hear you! This is precisely why we have come up with this article to introduce a few of the best study websites. These platforms are not only great for writing essays but can also be used as an overall medium for your learning process.
List of Best Useful Websites for Students
1. Coursera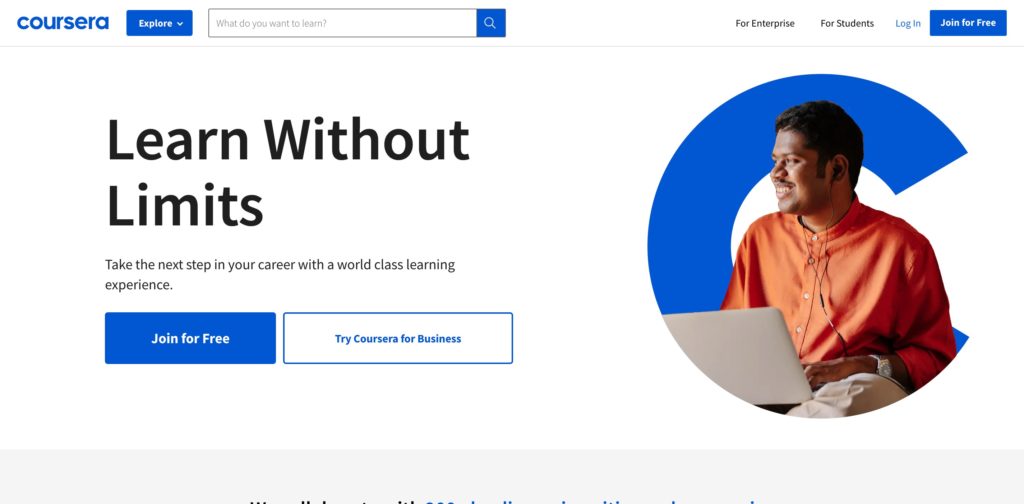 If we are talking about websites that would give you academic leverage on campus, we should rightly begin with Coursera. This platform has grown to be the largest online learning medium during the 2020 coronavirus pandemic. On this website, students can avail any course and get a degree from any college, company, or university across the globe. The website is a massive hit among college and university students and is one of the best websites for college students. Students can easily avail any of these courses to get themselves the necessary skills and education. These courses would make them ready for the job market in such a volatile global economic situation.
2. Edubirdie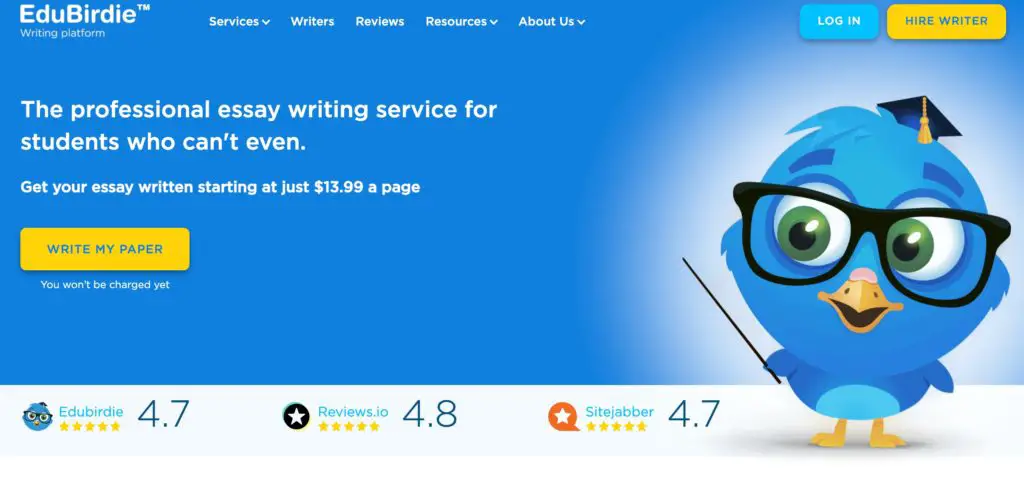 If you are lucky to reside in Canada and need some academic assistance, then EduBirdie is your best friend. This is a platform wherein students have a myriad of choices to select a mentor in order to help them in their written assignments. You can easily get help with homework in Canada through Edubirdie and make your peers' assignments look bland. This website has a number of professional writers who bid on every assignment that is posted. Students can then select their preferred writer by seeing their bid.
The website is safe with the state-of-the-art SSL Encryption method, so you can rest assured that your payment options are secure. Moreover, the website does not reveal your details to any other third-party applications. To maintain this, they only ask for your email ID while signing up rather than your name or any other personal particulars.
3. Grammarly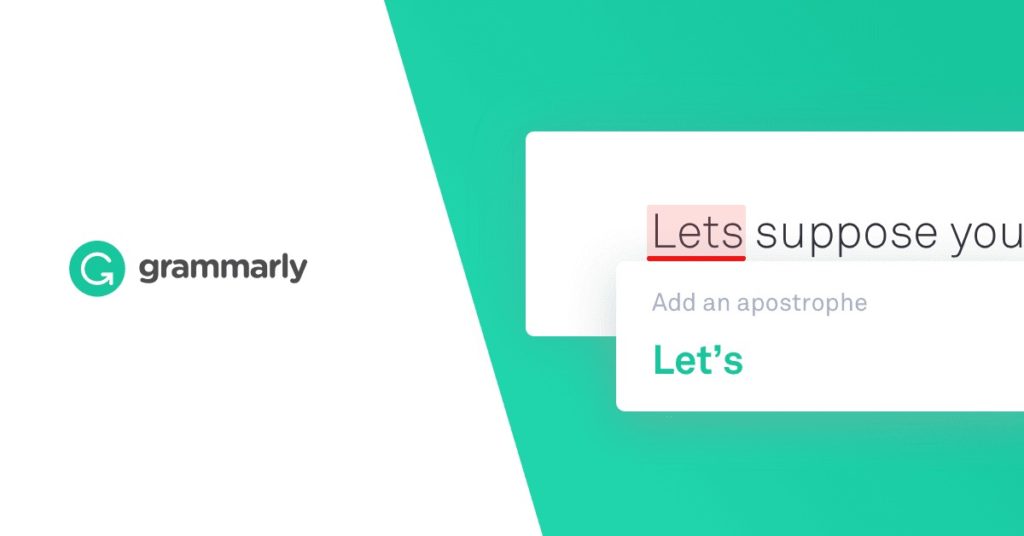 Everybody who watches content on YouTube must be familiar with Grammarly. Grammarly is a Ukrainian-American website that is the best grammar-checker on the internet. Their assistant enables spelling and grammatical reviews and helps students improve the way they write. Grammarly has a cloud-based operating system, and thus it rectifies the tone, clarity, delivery, and engagement of the text that is under review. This is a great platform for students to review anything that they had to write for class. Furthermore, the website also ensures that not only is the text grammatically correct, but it is also easily readable.
Also read: 10 Best Android Keyboard Apps You Should Use
4. TED.com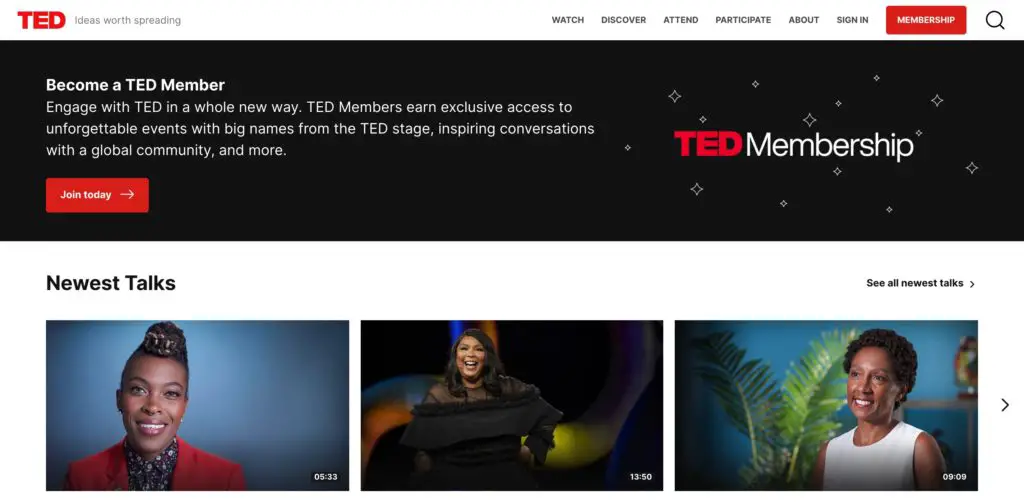 While studying, it is extremely important to stay focused and boost your morale. However, it is humanely not possible to be positive and focus on the brighter side all the time. This is where TED comes in. Many people might recognize TED from all the TED Talks it hosts, but this organization is far more than just motivational discourses. TED also has a separate segment on their website, and their YouTube channel called the TEDed. TED-ed is where people explain reading guides and popular cultural icons, including books, films, and other things. Their website also hosts an entirely different segment of recommendations for books and other related articles. For students who are constantly on a quest for knowledge inside and outside classrooms, TED.com is definitely worth giving a shot.
5. Gutenberg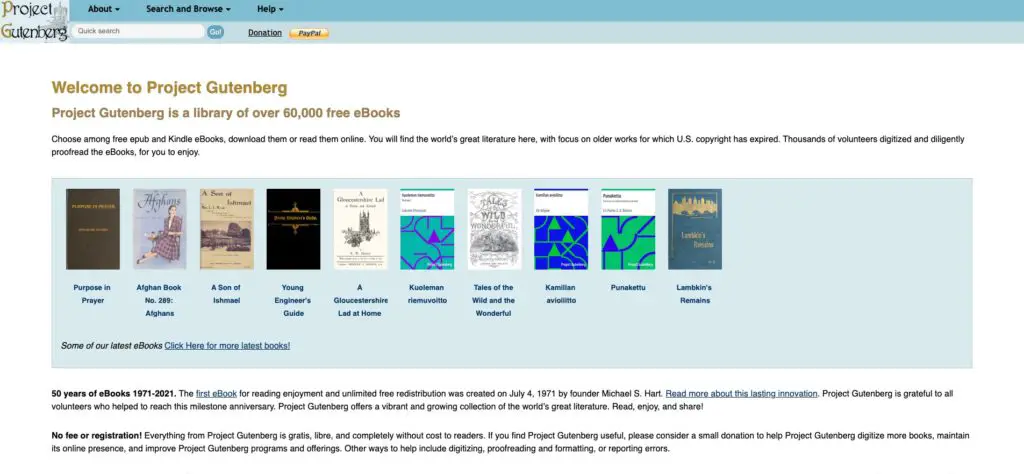 Colloquially known as Gutenberg, the Project Gutenberg is a digital library that hosts over 60,000 e-books. Students can use this website as their library, and it functions exactly similar to one. The students have access to a book for a certain number of days, and their access is revoked once the said number of days ends. The massive library has a number of formats such as PDFs or epub copies that people can download and make use of. With libraries shutting down due to the pandemic, this website can easily benefit students and help with their education.
Also read: 19 Best Websites to Download Free eBooks
---
Protect Your Online Privacy With Surfshark
[The VPN that we use here at Tech Arrival]
---
6. Wolfram Alpha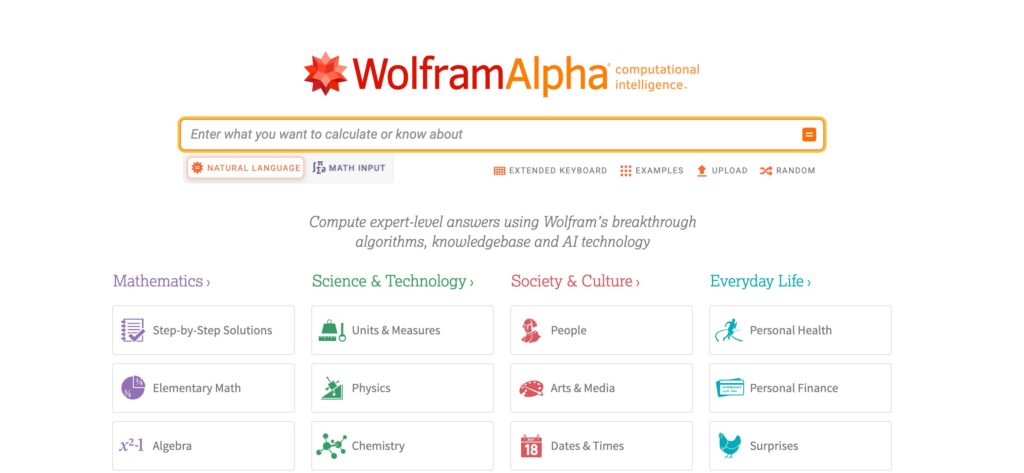 There are times when your academic problems get frustrating, and you often end up going in circles. In such a case, Wolfram Alpha is going to be your best friend. It is a website that is often synonymous with solving math problems, but it is way more than that. Wolfram Alpha makes online studying better by providing a number of insights into any topic under the sun. The website also has a kickass facility for solving mathematical questions, and it teaches students how to derive an answer. It is 2021, neither students nor teachers like Wikipedia. Hence, Wolfram Alpha can easily save the day!
7. RealCalc
If you are a math student, then your calculator must be your best friend. But what happens in case you forget to bring your calculator to class? In that case, you can close your eyes and trust RealCalc to do the job. This app can easily be a substitute for your 'unsurpassable' scientific calculator. If we had to list something under our top 10 useful websites for college students, RealCalc would be number one on that list (i.e., if you have math). The calculator can efficiently tackle percentages, RPN and algebraic operations, trigonometric functions in grads, radians or degrees, and a lot more.
8. Copyleaks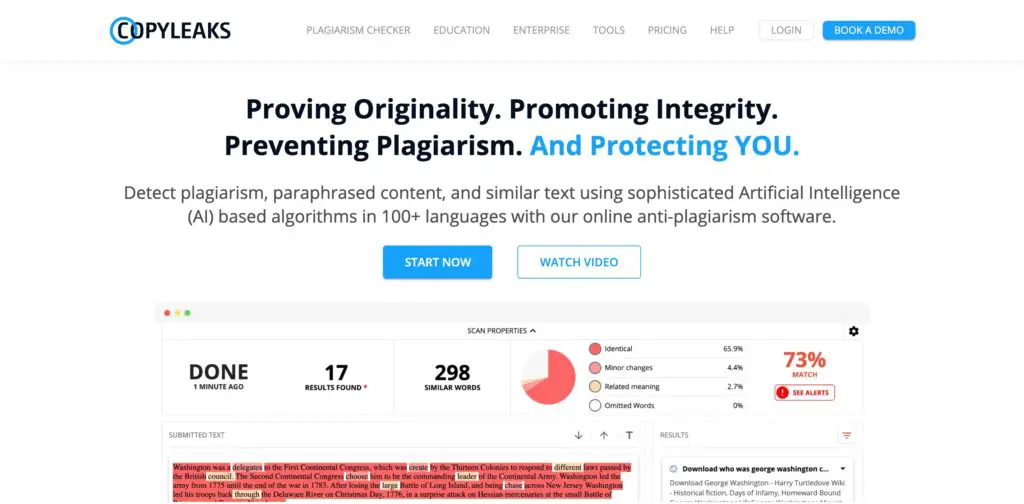 In order to get good grades, students must avoid plagiarising. A number of institutions are very strict in their plagiarism policies, and they take relevant action if a student plagiarizes the work of others. Thus, the requirement of a plagiarism checker becomes paramount in order to not get expelled from your school, college, or university. This is where Copyleaks come in. students can easily avail themselves of this website to check their work's uniqueness. Copyleaks has a huge internal database that comprises more than billions of journals, documents, and so on and can be an effective tool against plagiarism of any kind. This academic website will be an extremely handy one in case students want to increase their credit points.
Summing Up
People who keep saying that students have it easy in the internet age have zero clues on the number of battles that students go through daily. Starting from getting everything ready and organized in a virtual space to going about the entire course syllabi at a breakneck speed can get difficult. More than often, teachers tend to pile work onto students in a very short period because their perception is that the students can easily tackle it with the internet's help.
Conclusion
A cumulation of all these factors makes students work on their organizational skills to stop falling back in class. Hence, if you are a student of any level who has read this article, we hope the article will help you to stay on top of your class.