It is a very common misconception that tech gifts are only ideal for dads. While it is true that not every mom is a techie, it doesn't mean you can't get them a tech gift that makes their life easier. At the end of the day, with any tech gift, your ideology is to make their life easier. 
Gifting your mom a good tech device will not just be a new way to make her feel appreciated; it will also make her easier than you'd anticipate. However, when we were curating the list, we didn't want to indulge our readers with the common gift ideas but something new, quirky, and out of the box.
Also read: 11 Tech Gifts for Men that are Quirky & Useful
List of Best Tech Gifts For Mom
1. If They Are Always On The Phone: Pop Sockets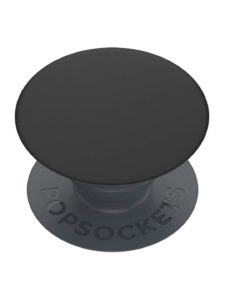 Although you'd likely argue that it isn't a "tech" gift, it technically is. You are going to give it to your mother for their phones. Having a pop socket is a game-changer when it comes to the comfort it provides when you are holding your phone. The good thing about pop sockets is that they are available in different kinds of materials, colors, and even textures that you can choose from.
Beyond the prospect of looks and aesthetics, pop sockets are also there to make holding your phone an ergonomic and comfortable experience for the users, which is always a benefit.
2. If They Lose Things: Bluetooth Trackers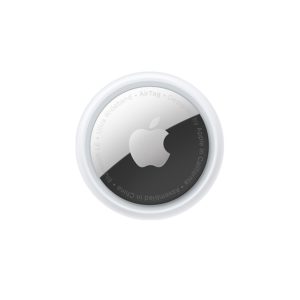 Not just mothers but every person has a knack for losing items, especially smaller ones like keys and purses. If your mom has a similar habit, gifting them a Bluetooth tracker can be a life-changer. These tags are easy to use and will ensure that your mom doesn't end up losing the small items that they then blame you for.
For a Bluetooth tracker, all you have to do is attach them to the item that you likely lose, and then you can operate it from your phone to ring to trace them. In case you leave them somewhere far away, you can track them down based on the location. If you are an Apple user and deep into Apple's ecosystem we highly recommend you getting AirTag instead of other bluetooth trackers.
3. If They Are Into Fitness: Fitness Trackers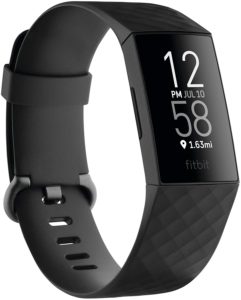 If your mom is very serious about fitness and has gotten you into the scrum as well, get them a fitness tracker. It will enable them to count the calories they lost, the number of steps they walked, and all that stuff without any complications.
However, when considering getting them a tech item, makes sure you focus on user experience. If the UX is confusing, your mom will not use it as frequently as you want her to.
4. If They Are Tired Of Cleaning: Robot Cleaner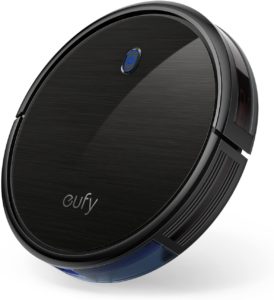 Chores and cleaning are two of the worst tasks that a mother has to take on after marriage. While your mother will likely do it with a happy face, you know how tiring the process of cleaning such a big house is. So, if you plan to get them a tech gift that can make their lives easier, get them a robot vacuum.
---
Protect Your Online Privacy With Surfshark
[The VPN that we use here at Tech Arrival]
---
There are quite a few amazing brands available in the market now that you can make the most use out of. If we had to suggest one, select the BoostIQ RoboVac 11S, given that it is a bestselling product in the market now.
5. If They Are Always Paranoid: Home Security Cameras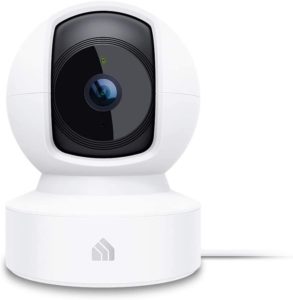 Noone, and we repeat, no one is a big worrier than your mom. Even when everything is safe around, and it is broad daylight, the chances are that she will be trying to stay on high alert 24×7 to keep her family safe and sound. And, that's what makes our mothers such amazing people, right? Well, while it is okay to worry all the time, why not ease that worry a little?
For that, get your mom an affordable home security camera that can keep an eye out on the surroundings and alert the people in case there is something wrong happening around that you need to call 911 for.
6. If They Are Into Coffee: A Coffee Maker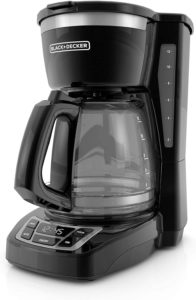 When we are talking about a coffee maker, we aren't talking about the standard or staple one you find in the market that requires you to put on the stove. We are talking about the electric coffee maker with digital controls. These are convenient, and some are even programmed with voice control with Alexa, making the process even easier.
This can ensure that your mom has her daily fix of coffee without any delays or excess labor put into it. Just make sure you get a reliable one with good reviews to it.
7. If They Are Into Reading: A Kindle or iPad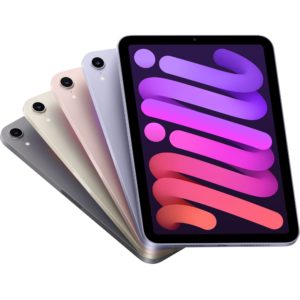 While helping you learn, your mom has made a lot of sacrifices in their life along the way. This is where you can step up and make their life a lot more fulfilling. The best way to do that is by getting them a device to catch up on some light reading that they have been getting into. Kindle or an iPad sounds like a good option.
However, if your mom is only into reading, we'd recommend getting them a Kindle. But, if they are into everything there is to know about tech, and they are into social media, you can always surprise them with an iPad.
8. If They Are Into Music: Wireless Headphones
Don't you hate it when you are doing your chores and don't have some sort of distraction in the background to listen to? Have you ever thought that your mom might be feeling something similar? Well, more often than not, your mother is looking for a fun and entertaining distraction. And, the best way to give them that distraction is by enabling them to listen to some music.
So, when looking into tech gifts for your mom, a pair of wireless headphones is hands down the best choice that you have. And, before you worry that headphones are very expensive, there are a few affordable options available too that you can look into.
9. If They Are Into Gardening: A Hydroponic Garden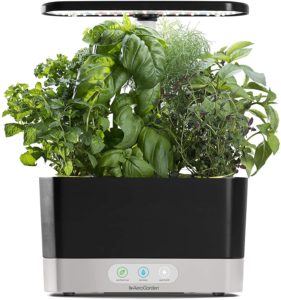 Although not for all, some mothers love a bit of nature and greenery around their home. If your mom is like that, you can always get them a hydroponic garden. These come with digital settings and are ideal for growing small plants like garden herbs, etc. You can even grow smaller produce like tomatoes and other kinds of produce.
Most of these systems are integrated with LED lights and digital controls that make these settings easy to maintain yet fun. 
---
Protect Your Online Privacy With Surfshark
[The VPN that we use here at Tech Arrival]
---
10. If They Are Into Clean Homes: An Air Purifier
Moms are always working round the clock to ensure that their homes are clean and smelling fresh, and devoid of germs. If you want to get them a tech gift that will make this process a lot easier for them, an air purifier is likely one of the best options that you can get into.
If we had to choose, the LEVOIT Air Purifier is a pretty great option that clears out the germs and impurities in the air and ensures to leave behind some clean air around. This will also eventually contribute to the improved health of the people in the house, which is always a benefit.
11. If They Scroll Their Phones At Night: Blue Light Blocking Glasses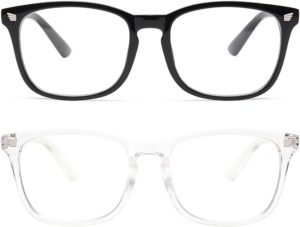 When it comes to digital media, moms have a habit of scrolling past social media and other platforms late at night, straining their eyes in the process. The blue light from these sources is not just harmful but has very bad impacts on the eyes in the long run.
So, if you want to get them some good tech items, blue-light-blocking glass is a good stepping stone. This can help protect your mother's vision and help regulate their sleeping patterns, which is always beneficial for their health.
12. If They Are Into Drinks: A Cocktail Machine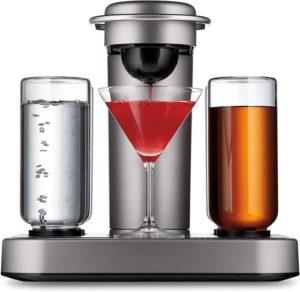 Going out for drinks is not just tiresome; it is extremely expensive on the pocket. And, with our mom's age, they don't want to do either of those two. So, if you want to get them a unique gift, a cocktail machine is always a good option that you can look into.
The Bartesian cocktail machine is one of the most popular choices available in the market. If you have used Nespresso for your coffee, this one is for cocktails, and the overall experience is pretty rewarding and fun.
13. If They Are Into Personalization: A Custom Phone Case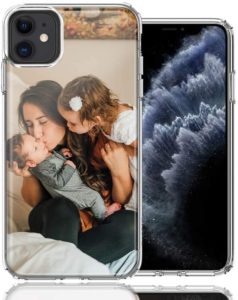 Every person (for the most part) owns a smartphone in today's world. If your mom has one, the chances are that they would love to have a fun and quirky and personalized cover to adorn the back of their phone. However, you should always focus on the quality of the product you are getting and ensure that they protect the phone if your mom drops it on the ground.
There are many online stores and even Instagram small businesses that make customized phone cases that you can look into for buying.
14. If They Focus On Hydration: A Self-Cleaning Water Bottle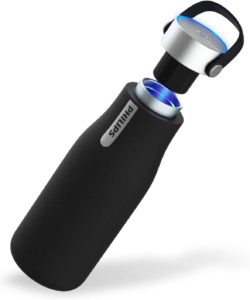 As weird as it sounds, it is a pretty great option if you want to get your mom something useful and something that they will appreciate getting as well. The primary aspect behind these water bottles is that they come with an integrated UV-C LED inside the bottle cap that cleanses the bottle, gets rid of the unwarranted bacteria growth, and cleans the insides, all in fewer than 60 seconds. 
However, these are not readily found and will cost you a good amount of money, so you need to save up and source them from the right spots before you consider investing in one for your mom. We recommend going for Philips Water GoZero UV Self-Cleaning Smart Water Bottle.
15. If Their Phone Runs Out Of Charge: A Charging Cable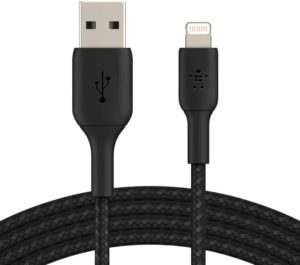 With moms, you will either find ones that have a charge in their phone for more than a day, and then you have ones that run out of charge within a few hours because of the binge-watching they were doing throughout the day.
---
Protect Your Online Privacy With Surfshark
[The VPN that we use here at Tech Arrival]
---
Instead of giving them a wireless charger, get a charger that will not make them step out of their cozy spot. Longer cable chargers are possibly the best option that you can get in that case.
16. If They Are Into Photography: A Polaroid Camera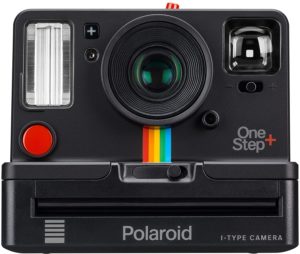 Last on the list of tech gift ideas is for those moms who enjoy photography and like capturing candid moments now and then. A Polaroid camera is handy, lightweight, and portable, not to mention that you won't have to go to a studio to print them out, which is always a benefit.
So, if your mom is into these, we'd recommend getting them a good quality Polaroid camera with extra films so they don't run out of the film easily and can click to their heart's desire.
If you are considering getting a good-quality tech gift for your mom, we hope this list of ideas gives you something to work around. Just ensure that you check out what your mom needs and surprise her with that kind of item instead of getting her something that she wouldn't need.
Also read: 9 Best Tech Gifts for Parents to Consider
Frequently Asked Questions (FAQs)
Will My Mom Enjoy Tech Gifts?
Well, it depends on your mom and the kind of gift that you are getting them. Try to look into their needs and get them gifts that will make their life easier instead of complicating things.
Should I Buy My Mom a New Phone?
When thinking about tech gifts for moms, the first thing that anyone thinks of is a phone. While it's okay to get her one if she needs it, try to think of more creative gift choices too.
Will the Tech Gifts for Mom Be Expensive?
Not necessarily. Again, this depends on the kind of gift you are getting. In case they are expensive, you can always save up a bit more and get them later.