Shopping for men is an experience in itself, one that no one wants to venge on. What could you possibly give a man who has everything that they need in their daily life? And, when talking about men, we are talking about your boyfriend, best friend, father, or even your grandfather, for that matter.
If your mind is stuck on some cool tech gifts to surprise them with, there are a few choices that could be a good addition to their stockpile. However, we want to include gift ideas that are quirky, fun, unique, and not mainstream like a smartwatch or a laptop.
Also read: 16 Best Gift Ideas for Your Boss
This article should give you some gift ideas that are "out of the box".
List of Top Tech Gifts for Men
1. If They Are Into Music: Bluetooth Radio
Okay, before you think, "Oh, but isn't it a common gift?" Well, we aren't talking about the staple Bluetooth speaker but a Bluetooth radio with fun, bold and quirky colors. There are quite a few amazing options available in the market that connect to your local radio stations and enable you to have a fun car ride or a chill lie-in on a Sunday morning.
Some of them even come with accessory equipment like a carry case, AUX cable, and a few tidbits to make the overall experience magical.
2. If They Are Into Room Décor: Smart Lights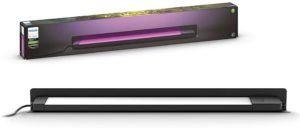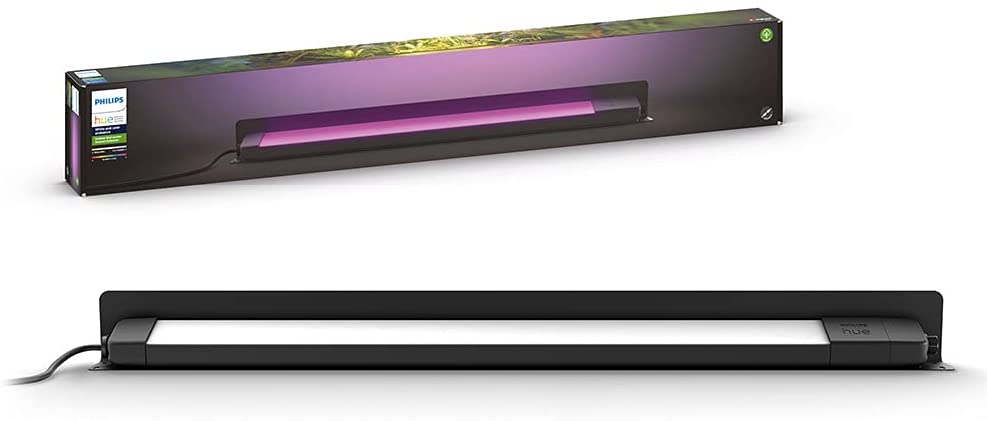 Men like to add little knick-knacks to their rooms, and what could be better than some smart lights that change color? There are quite a few amazing options available in the market that come with voice and app controls that you can gift to your friend or partner to install in their rooms. Not only is the light bright enough to keep the room illuminated, but they are also equally enthralling to look at.
Also, there are a few options like the Phillips Play Hue Smart Lights that change their colors dynamically based on the kind of games you are playing or the sound coming out of your speakers. Pretty cool, huh?
3. If They Are Into Photography: A Polaroid Camera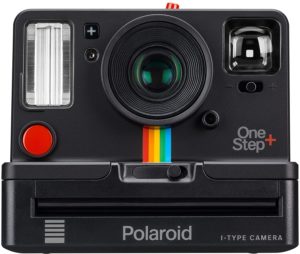 Just because they are into photography and capturing moments doesn't mean you have to get them a hefty camera. A Polaroid is an equally thoughtful gift item and will charm the person you gift them to. Also, they are quite easy to handle. But, since Polaroid cameras don't come with a lot of reels, make sure you bunch the gift with some extra sets of reels so they can take photos to their heart's desire.
The best thing about Polaroid is, hands down, the amazing and instant photo that you get a few minutes after clicking it. Also, let us not even talk about the beautiful film kind of effect it has on the camera.
---
Protect Your Online Privacy With Surfshark
[The VPN that we use here at Tech Arrival]
---
4. If They Dirty Their Smartphone: A Mist Cleaner 
Although not every man, you will come across a few that have a habit of dirtying their phones more than they should. A mist cleaner for the phone is an amazing gift for that case because they keep the smartphone's screen clean and ensure that there are no fingerprints and lingering scratches from when it was forcefully jabbed into the pocket.
A mist cleaner ensures to not just keep the smartphone's screen clean it also helps reduce the risks of potential damage to the smartphone in the long run, which is always a hassle.
5. If They Have Issues With Sleep Schedule: An Automated Alarm Clock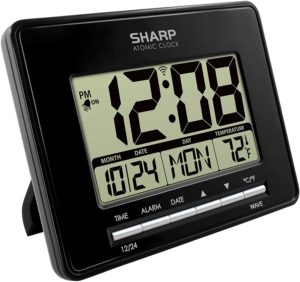 Not just men, any person in general who has an issue with their sleep schedule can make the most out of this gadget. There are several sleep schedule tech gift options like the Hatch Rest Sound Night Light and Time to Rise Machine that enables you to fall asleep on time and wake you up on time the next day. 
So, if you know someone who has a hard time managing their sleep and you want to help them out, this is likely one of the best gift options you can get them. And, to be fair, it is only $60, which is a fairly good price for the kind of gift it is.
6. If Their Phone Runs Out Of Battery: A Wireless Charging Stand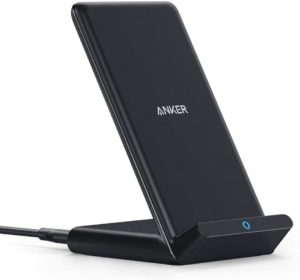 There's only so much your smartphone can handle. And, if your man tends to be on their smartphone throughout the day, the chances are that they will have prevalent issues managing the phone charging levels. And, the best way to overcome that issue is by gifting them a wireless charging stand, something like the Anker Wireless Charging Stand to keep them hooked from the get-go.
It is convenient, keeps them connected, and ensures that they don't have to frantically move around whenever they try to find the nearest charging port for their phones.
7. If They Need Some Relaxing: A Fitness Roller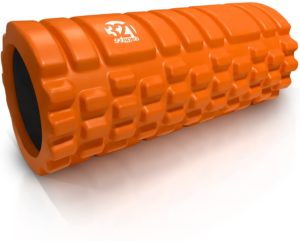 Okay, being stuck at work for hours and then driving for another few can become extremely taxing on the body, making one's joints and muscles stiff and painful. If the person you are looking for a gift for suffers from similar issues, we'd highly recommend that you get them an automated fitness roller to help them relax and have the tension and knots in their muscles freed.
If we had to recommend an option, we'd suggest looking into the Hyperice Vyper 2.0 Vibrating Fitness Foam Roller. It is a little expensive, but you wouldn't regret the purchase at all because it improves one's health like there's no tomorrow.
8. If They Are Into Chess: A Smart Chess Board
This can be a little over the top and might seem non-sensical, but it is a thoughtful gift if the person you are getting it for has a knack for chess and likes to get things their way. The Centaur Smart Chess Set is a revolution, but it will shed quite a lot of money from your bank account, so make sure you consider that aspect too.
However, the entire board is digitized with precisely cut chess figures that you will only want to stare at for the rest of your life. That's how addictive it is.
9. If They Are Into Biking: Flashlight Gloves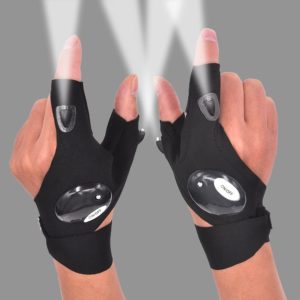 Aren't you always worried about someone's safety when they are out in the dark biking through the empty streets? Well, if you are, then get them a pair of flashlight gloves. These are super convenient to use, and they come integrated with LED lights on top of the finger padding that can seamlessly illuminate the path in front, so there are no mishaps.
---
Protect Your Online Privacy With Surfshark
[The VPN that we use here at Tech Arrival]
---
These gloves are durable, comfortable, and made of breathable fabric, which means that you won't have to worry about damaging your skin. Also, they are pretty cheap as well, which is always a benefit.
10. If They Don't Like To Clean: A Robot Vacuum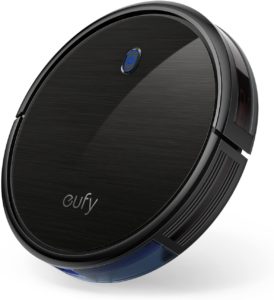 If the person you are getting the gift for is lazy and doesn't like moving around and getting work and cleaning done, get a robot vacuum. These are convenient to use, very durable, and compatible with almost every floor type, so you won't have to worry about being cautious. Also, these are perfect for the bachelors who have never once picked up a broom in their lives.
However, we'd recommend getting a standard size one instead of spending all the money in one go. This is because you never know if they will use them in the future.
11. If They Have A Beverage Addiction: Temperature Controlled Mug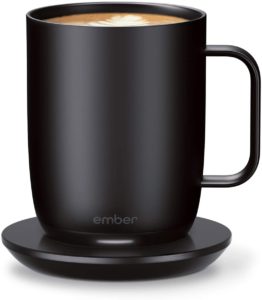 Be it tea or coffee; almost everyone has their quick fix for the morning. If you are looking for a good tech gift for a man, we'd highly recommend getting a temperature-controlled ceramic mug from Ember because those are the jam. They look pretty minimalistic and modern and keep the beverage at the correct temperature for longer periods.
The price is a little over the top, but it does come with a warranty and will last quite a while, so paying a little extra is worth it.
If you are looking for some cool tech gift ideas for men, we hope this article gives you all the inputs that you are looking for. Make sure that you always prioritize the person you are giving the gift to and get them something they would need and appreciate having. There's no point getting something for the sake of it or something they won't use.
Also read: 9 Best Tech Gifts for Parents to Consider
Frequently Asked Questions (FAQs)
Is a Laptop or Smartwatch the Only Tech Gift for a Man?
No, you are mistaken, and if you are looking for some good options, we hope this article suffices your needs.
Are Tech Gifts for Men Very Expensive?
Not necessarily. It depends on what you are getting them and the kind of product it is. It can be $10 or even $100.
Do Gift Coupons Count as Good Tech Gifts?
Well, if you are getting someone gift coupons from a tech website to make their purchase, then sure. Otherwise, it isn't.