Notepad is used for writing and editing text files. Text editors like Notepad include standard features such as the ability to create, open, and save text documents. You can also use it to edit and format existing documents.
All Windows PC comes with pre-installed Notepad. But if you are a Mac user, you must look for Notepad alternatives. This is because Notepad is not available for macOS.
You are lucky to have found this page because, in this post, we have handpicked some of the best Notepad alternatives for your Mac device.
Also read: 11 Best ePub Readers for Windows & macOS
List of Best Notepad Alternatives for Mac
1. TextEdit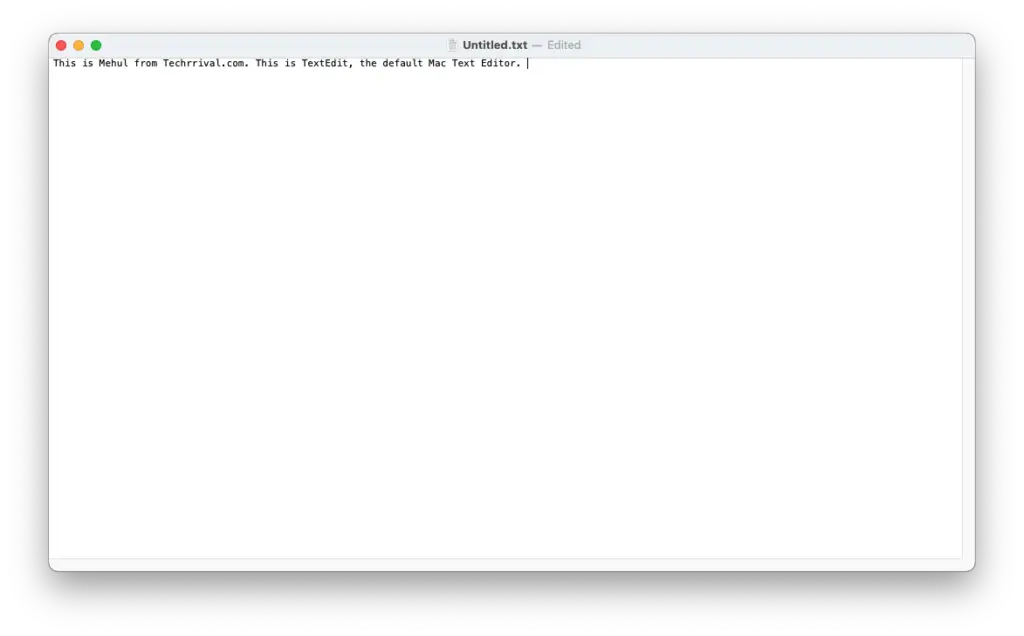 We are starting the list with TextEdit, the default text editing app for Mac. If you want a better option than Notepad, consider using TextEdit. It is a basic app that is available for free.
With TextEdit, you can edit simple texts and HTML texts. To access the HTML mode, enable it from TextEdit Settings. You can also switch between Rich Text and Plain Text from the Format Menu.
2. BBEdit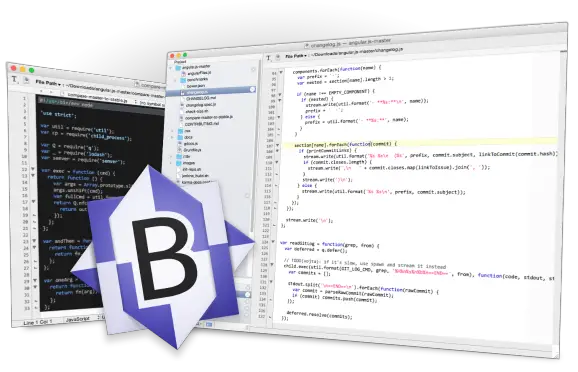 If you are looking for a Notepad alternative with plenty of features, BBEdit could be the best choice. From HTML preview options to multiple document support, BBEdit can do many things.
BBEdit is one of the most diverse editing tools available for Mac. It was founded back in 1992. This makes it one of the oldest text editing tools out there. It has many features that are catered to the needs of users.
Although this app can be used for free, it has a paid version available. Opting for the one-time, paid plan will give you access to all the features. The base price starts at $49.99 or $39.99. It also offers a 30-day free trial, so you don't need to spend your money in the first place.
3. Visual Studio Code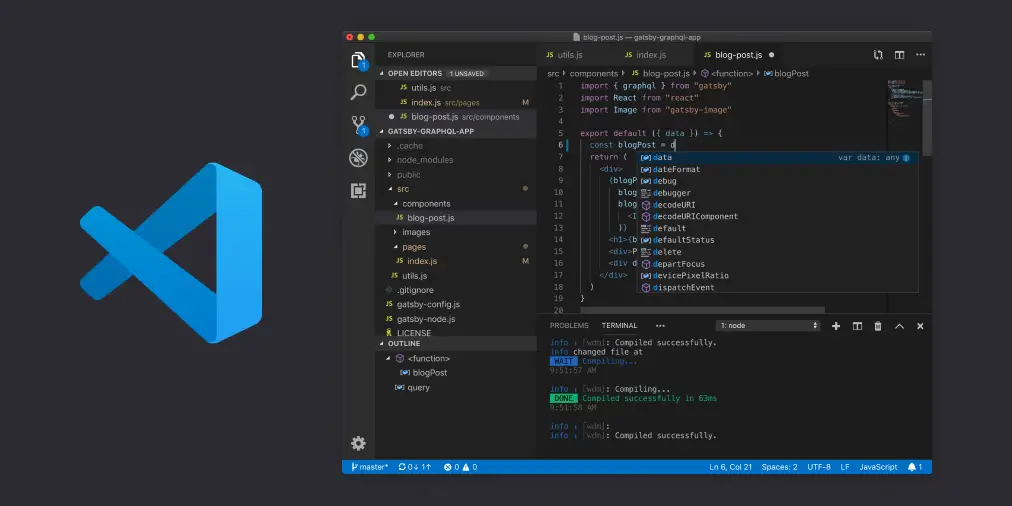 Visual Studio Code makes a perfect choice for those who want an efficient source code editor. With this app, you can easily replace the functionality of Notepad on your Mac device. But as the name implies, it is mainly designed for coders.
---
Protect Your Online Privacy With Surfshark
[The VPN that we use here at Tech Arrival]
---
Visual Studio Code was first launched in 2015. It has support for a wide range of programming languages. Not just that, it also includes features like extensions, debugging, GitHub integration, and auto-complete.
It has a unique feature called IntelliSense, a type of code completion tool. It has support for multiple coding languages. Plus, it allows you to add more extensions if needed.
4. iA Writer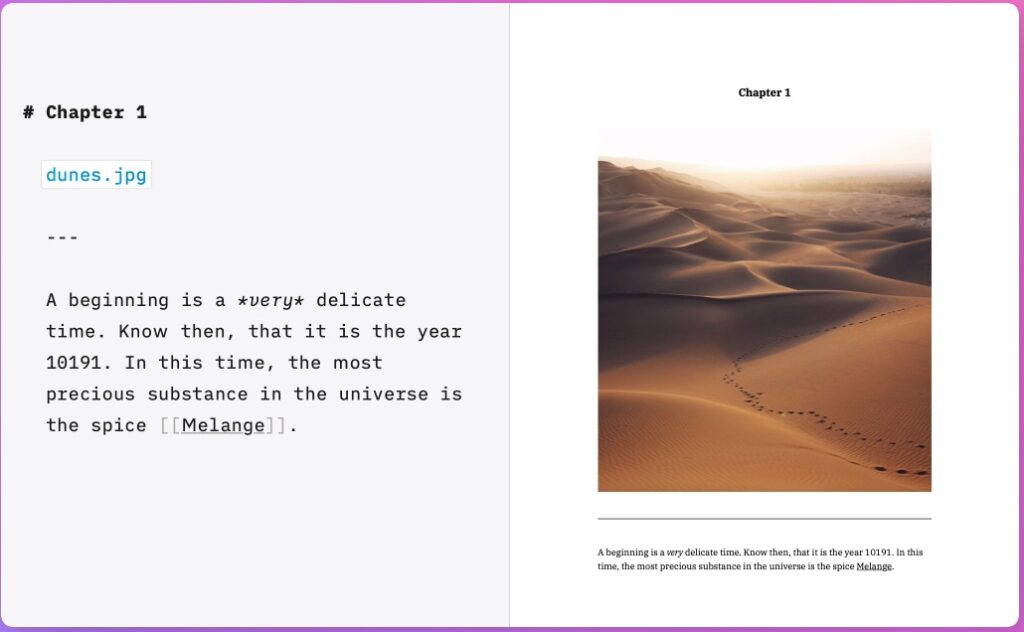 Next up, we have iA Writer, a paid alternative to Notepad. Luckily, it comes with a 14-day free trial, so you can use the app and check if it is worth your time. Although it is a simple app, it has the best features you need.
At first glance, it might appear as a modified Notepad, but in terms of usefulness, it is way ahead of other apps. It has useful features such as markdown preview mode, syntax visualizers, and style check. Since this is a focused writing app, it cancels out all possible distractions, so you can create the best masterpiece.
It offers three different focus modes: Sentence, Paragraph, and Typewriter. In the sentence mode, it dims everything in your writing window except for the sentence you are typing. The paragraph focuses only on the paragraph where the cursor is. Lastly, the typewriter keeps the current line in the center as you type.
5. Tot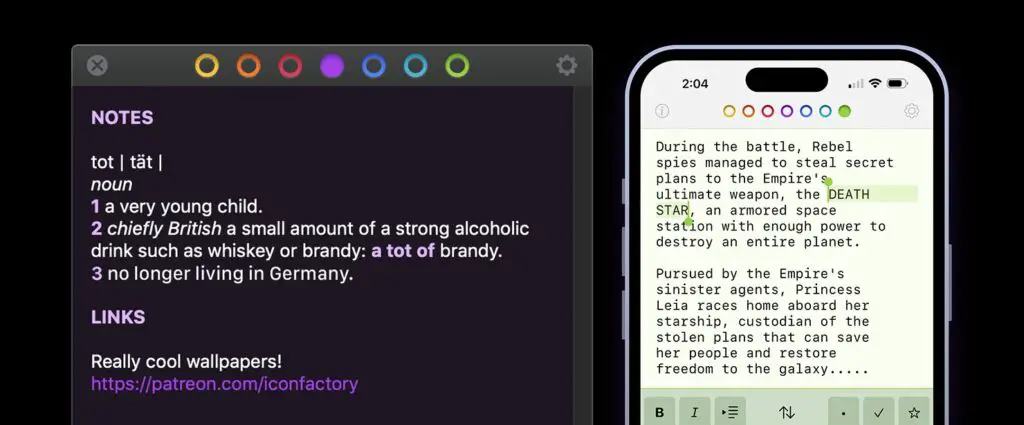 Tot is a combination of Notepad and Sticky Notes. It is a free & easy-to-use app that collects and edits your texts across Mac devices, iPhones, and iPads.
The single-window layout with simple formatting options makes it convenient to use. With the color-coded dots, finding a specific text becomes easier.
It supports a dark mode to reduce strain on your eyes. Other notable features include text syncing across macOS and iOS devices using iCloud.
6. Sublime Text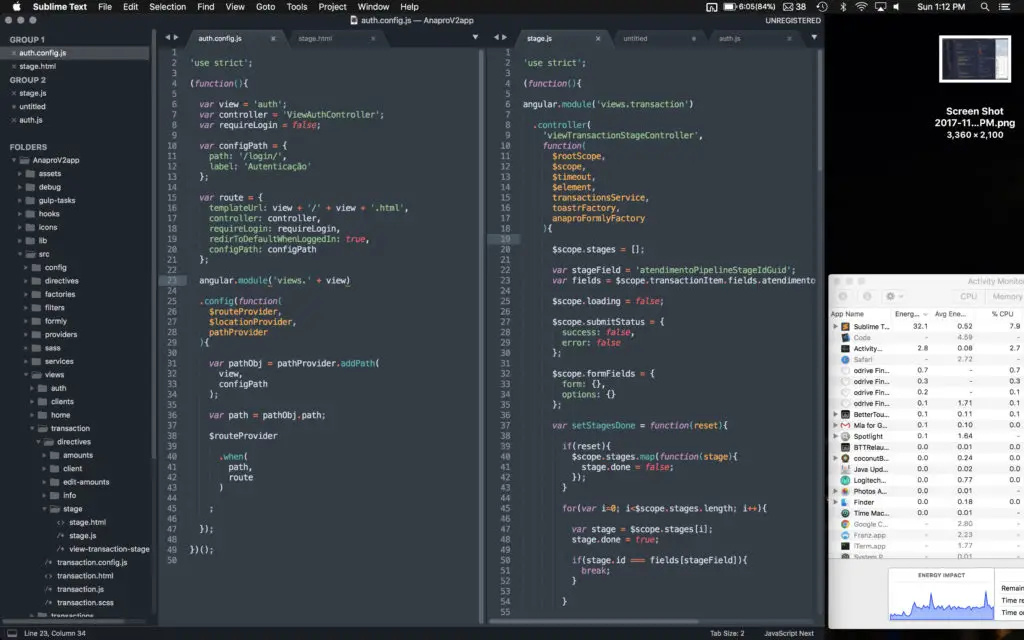 Next up, we have Sublime Text, which is mainly a source code editor tool. It has a special feature called "command palette" along with other options such as simultaneous editing, easy navigation, and auto-save.
Compared to other apps, it has a simpler design and clutter-free interface. But that doesn't mean it has fewer features. With the help of this app, you can easily edit your source code.
It is a fundamental app with features such as GPU rendering, tab multi-select, context-aware auto-complete, syntax highlighting, and more. It also has cross-platform support for macOS, Windows, and Linux.
---
Protect Your Online Privacy With Surfshark
[The VPN that we use here at Tech Arrival]
---
7. Simplenote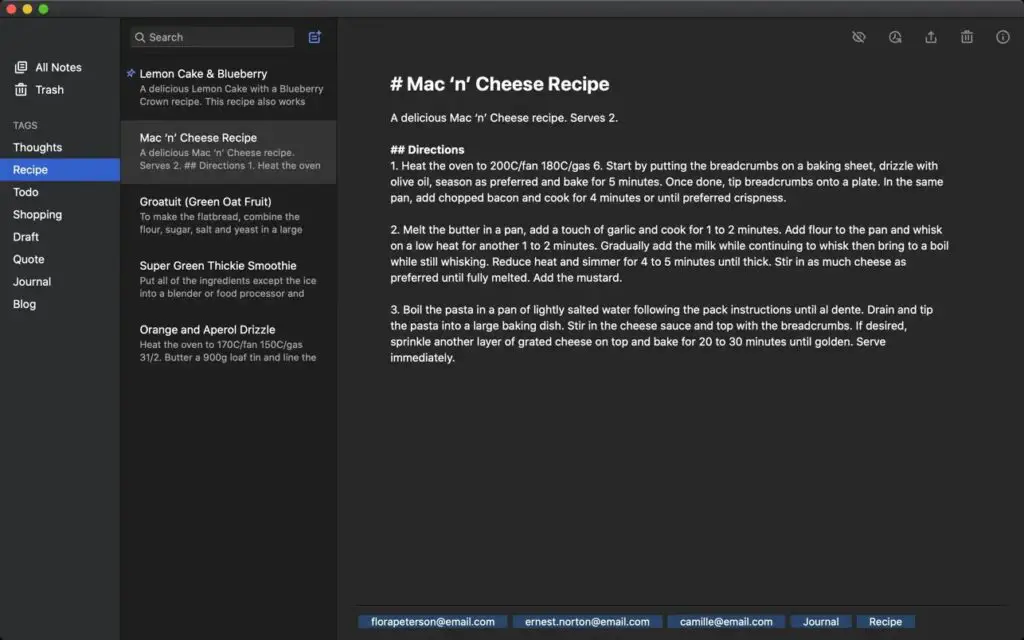 As the name suggests, it is a simple note-taking app that helps you to keep all your work organized. You can jot down whatever is on your mind and save it without any hassle.
It comes with a simple and user-friendly interface. The checklist option helps you to stay updated on your upcoming tasks. Once you install this app on your Mac will allow you to store your notes, ideas, to-do lists, and more.
Since this is a cross-platform application, it can sync everything across all your devices. Using the Search feature, you can find anything you need to know within no time. Not just that, it also lets you collaborate with other users by sharing notes.
8. TextMate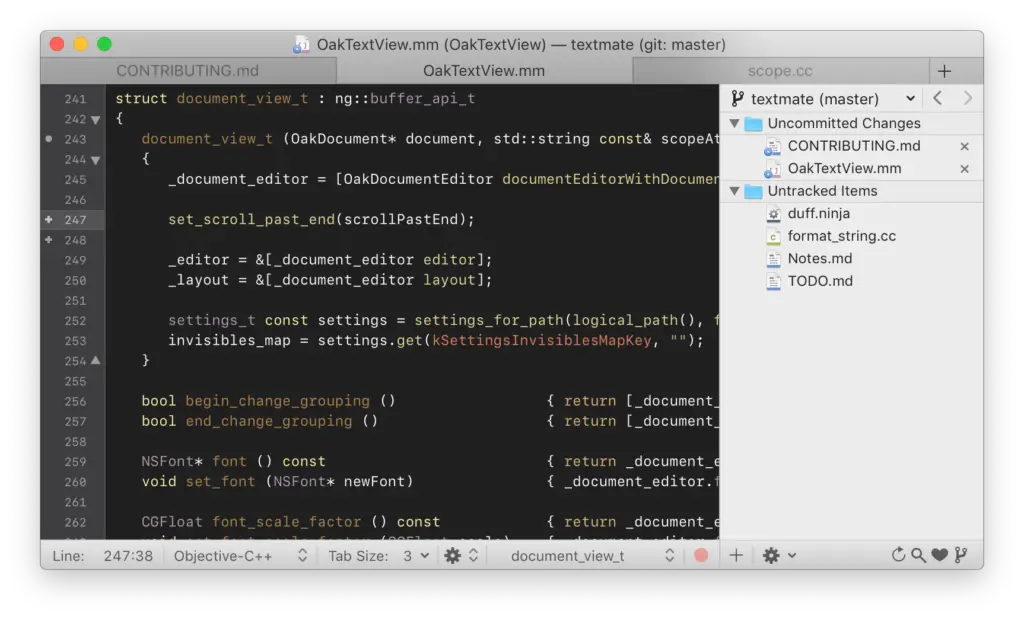 If you are a web designer or coder, you can never go wrong with TextMate. It is an open-source app with support for multiple languages, processes, and markup systems. It also includes automatic indentation, text replacement, and clipboard history.
With this app, you can work on multiple files simultaneously. It has several macro functions and a library full of plugins to avoid users doing the same thing repeatedly.
TextMate is a feature-rich app, but it is easy to use. It has a minimalistic GUI and scoping mechanism that allows you to focus on testing and coding. Using the visual markers, you can quickly locate the code and access the right point in a text file.
9. SlickEdit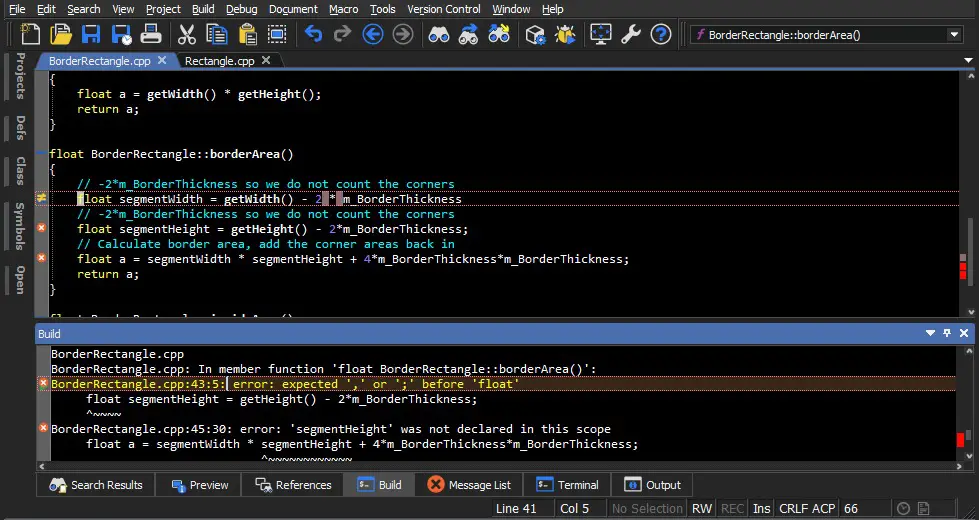 Next in the line, we have SlickEdit with a dark background and colored statements. It is a very powerful editor with a vertical and horizontal tabbed interface. This allows you to handle classes, symbols, projects, and several files.
With SlickEdit, you will find debugging a file easier. You can find the location of the error by simply clicking on the error. This app is not just compatible with all the major operating systems but also supports 60 different languages and encodings.
However, this app is not free. It requires you to pay a one-time fee. Syntax and code blocks can be expanded and intended with automated expansion and indentation. It also supports keystroke emulation and multiple cursors.
10. Textastic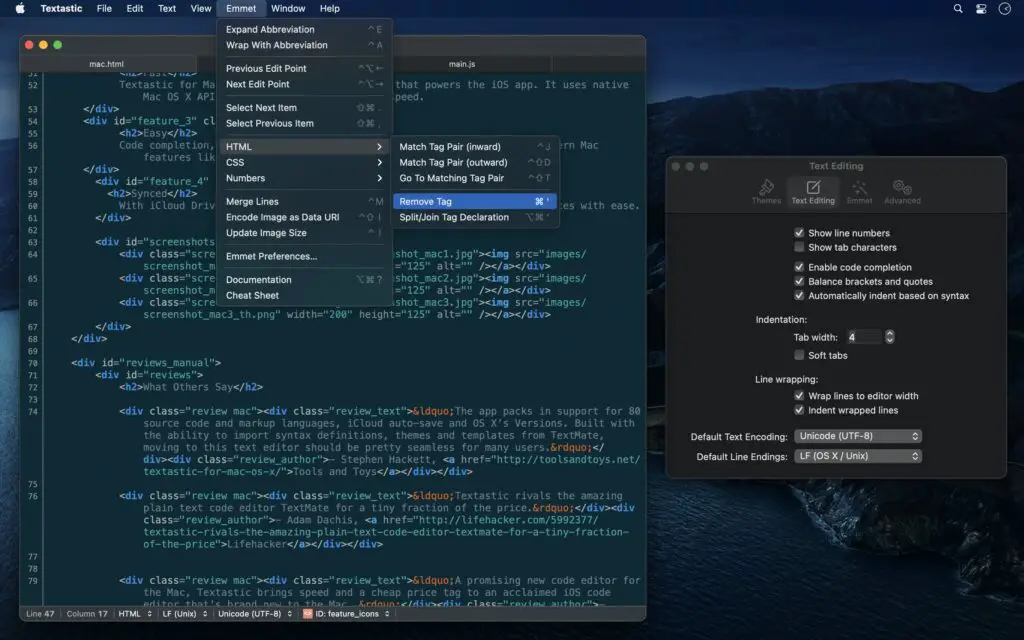 If you are looking for an affordable Notepad alternative, use Textastic. It packs several source codes as well as markup languages such as CSS, HTML, PHP, CSS, Objective-C, and C. Since it is based on macOS APIs like Core Text, the program loads very quickly.
It supports iCloud sync, so you can automatically work between synced devices. This is one feature that makes this app more desirable for users.
---
Protect Your Online Privacy With Surfshark
[The VPN that we use here at Tech Arrival]
---
Textastic is not only compatible with Mac, but it also has an app for iPad and iPhone users. Although it is an affordable option, it has features generally found in expensive apps.
11. Komodo Edit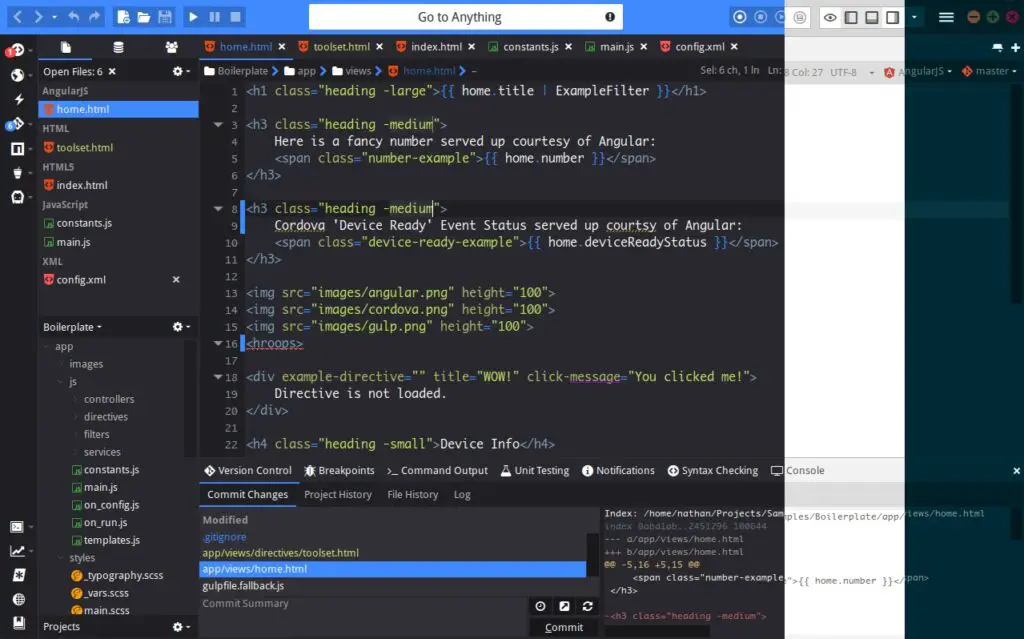 This app is known for its excellent interface, featuring a left-side project browser. It contains all the essential editing tools that are required. You can use this app on all major platforms. It is available for free and supports multiple languages as well.
By adding useful extensions and plugins, you can quickly improve the functionality of this app. Other important features include auto-completion of definitions, coloring, and syntax checking.
One thing to know about Komodo Edit is that it supports only a limited number of plugins and extensions. But that should be a big deal for most users.
If you are tired of using Notepad and want something better, then you have all these options. Every alternative app mentioned in this post has unique features that make them stand out from other apps. Now that you have read the descriptions of all the apps, it should be easier for you to pick the best alternative for yourself.
Also read: 10 Best Notepad++ Alternatives for macOS
Frequently Asked Questions (FAQs)
Does Mac have a Notepad?
TextEdit is included with Mac. It is Apple's default text editor that is good for performing basic functions.
What is the best Notepad alternative for Mac?
Sublime Text and Tot are the best Notepad alternatives available for Mac users.
What is the use of TextEdit on Mac?
TextEdit allows you to open and edit text documents created in other word-processing apps. It also allows you to save your documents in a different format, so you can open them with other apps.
Is Sublime Text free?
You can download Sublime Text for free, but it requires you to purchase a license for continued use.
What is the most user-friendly note-taking app for Mac?
Simplenote is the most user-friendly note-taking app available for Mac. It helps you to keep your work organized without any hassle.
---
Protect Your Online Privacy With Surfshark
[The VPN that we use here at Tech Arrival]
---
Is Visual Studio Code from Microsoft?
Yes, Visual Studio Code is a free and open-source text editor app from Microsoft.
What are the best open-source text editor apps for macOS?
Visual Studio Code is one of the best open-source editor apps for macOS.
Is Komodo Edit good?
Komodo Edit makes a great choice if you are looking for a simple yet powerful text editor app.