Having the best dictation software for Mac can make your life easier. Instead of fiddling with your keyboard while typing an assignment, essay, or report, you can use dictation software. It allows you to dictate every word with complete accuracy and lightning-fast efficiency.
Dictation software is also known as text-to-speech software. It is an ideal product for people who have to type a lot. You have several options to choose from. But we have handpicked only the best dictation software for Mac.
Also read: 10 Best Android Emulators for Windows & Mac
List of Best Dictation/Text-to-Speech Software for Mac
1. Dragon Dictate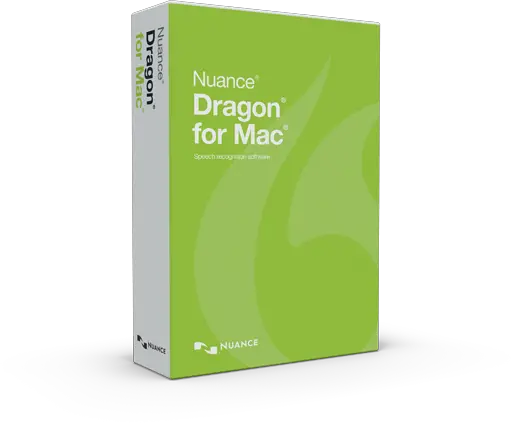 Starting the list with Dragon Dictate, a text-to-speech software known for its sophistication and accuracy. Compared to other dictation tools within this price range, Dragon Dictate does a fantastic job. There's no denying that this software from Nuance is the best in the industry.
It uses Deep Learning technology to learn your speaking style and accent. This helps improve the accuracy of the software by up to 99%. The level of accuracy delivered by Dragon Dictate is unparalleled to other software in the market. This may be why Microsoft bought the software for $16 billion in 2021.
The difference between Dragon Dictate and other software is that it can learn to recognize your voice. The more you use it, the more easily it interprets your voice.
Dragon Dictate is not just ideal for individual users but also great for the office environment. It has the feature to reduce background noise and, thus, allow you to dictate without a hitch. Another good thing about this software is that it allows you to import audio clips from iPhone or iPad and transcribe it into text.
This software is both fast and accurate. From writing a report to transcribing interviews, you can use this tool for various things. The software has two versions available: Professional and Home. If you choose this software, we recommend you get the Professional version as it has more features than the other version.
2. SpeechNotes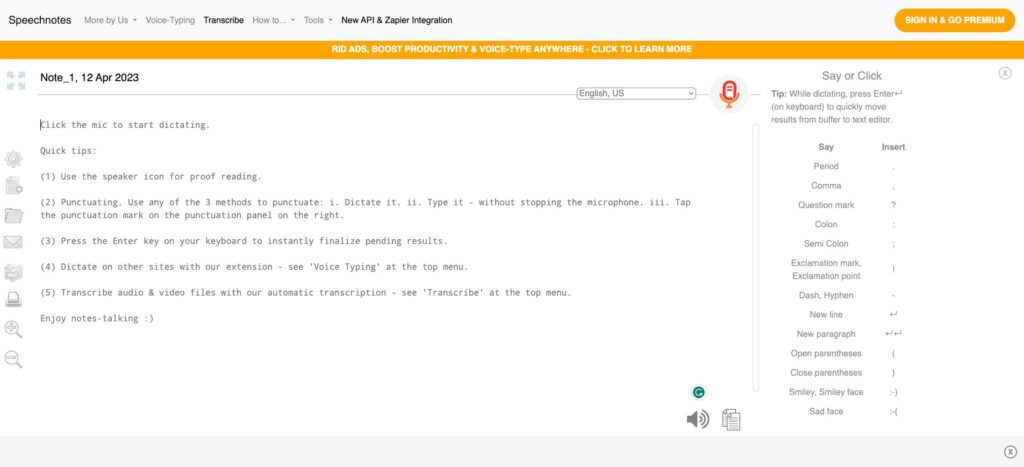 Next up, we have SpeechNotes, initially developed for Google products, but now it is also available for Mac devices. This software is ideal for users looking for a free dictation tool. Yes, you read that right! This tool gives you access to all its features for free.
It may not be at par with Dragon Dictate, but it is better than other dictation tools on the market. It is a user-friendly tool that can be used by anyone without hassles.
---
Protect Your Online Privacy With Surfshark
[The VPN that we use here at Tech Arrival]
---
SpeechNotes can be used for transcribing all types of audio notes. It is a web-based tool, which means it doesn't require any installation. As long as you have a device to run the Google Chrome browser, you are good to go.
The clean and modern design ensures convenient use. It's the simplicity of the app that makes it work. There's no way you will ever feel disappointed using this app.
Although this tool can be used for free, there are some premium features too. To access these features, you must get the paid version.
3. Google Docs Voice Typing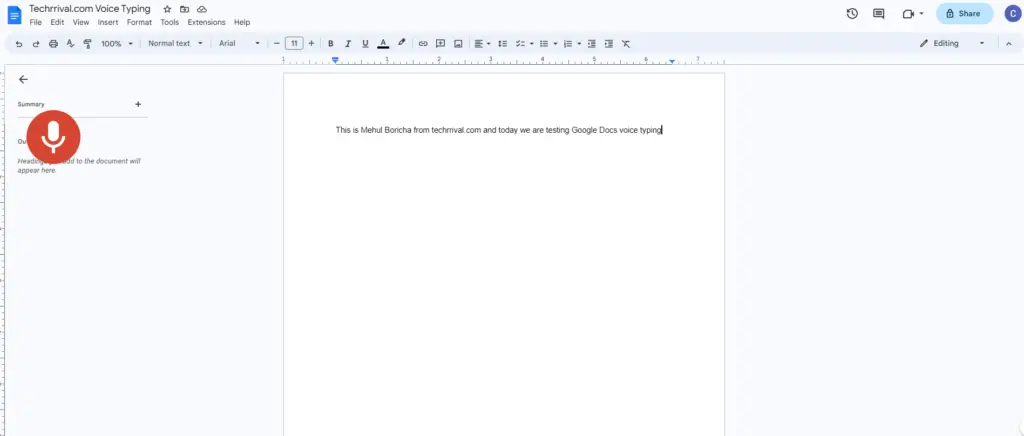 The list of the best dictation software for Mac is incomplete without Google Docs Voice Typing. After all, it is the most popular option available for Mac users. The best thing is you can use this tool for free. All you need is a Google account, and you are ready.
Google Docs Voice Typing is so user-friendly that even kids can use it. Since it's a web-based tool, it doesn't require any installation. You can use it online while browsing or using social media. Not just that, you can also use it for creating various text documents.
It packs a good number of formatting options. For example, it has many voice commands that can be used while editing documents. You can either edit the file while dictating or after it.
Although it is a simple tool, it works efficiently to give you an enhanced user experience. Despite being a free tool, it offers a high level of accuracy of up to 95%. Google Docs Voice Typing is ideal for individuals and students.
4. Dictation.io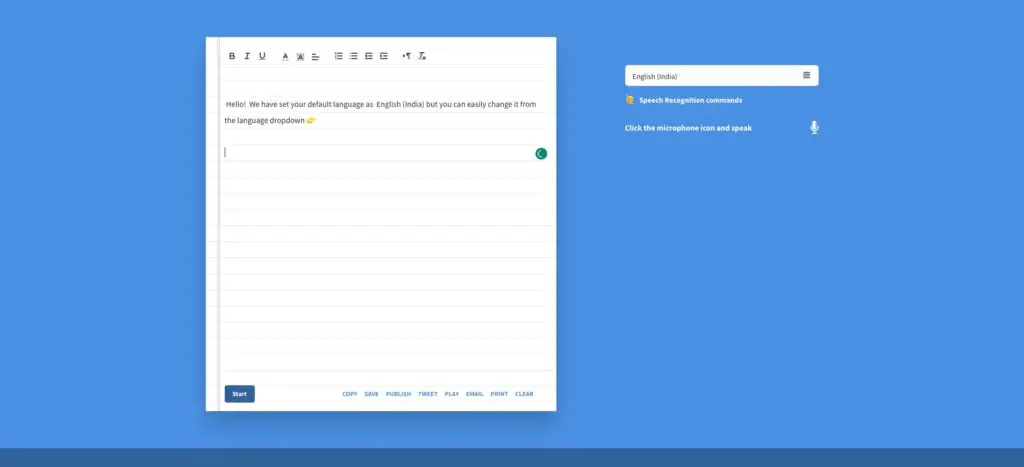 Next in the line, we have Dictation.io, which uses the Google Voice Recognition feature to convert your voice into text. It can be used to create emails, documents, forms, and browse the internet.
It supports more than 100 languages, which is a great thing. Plus, it has a large selection of voice commands allowing you to edit documents.
Dictation.io is simple & is ideal for individual use. It is not cut for use in noisy environments. Also, it is not very good in learning when you change your voice. But since this is a free app, you shouldn't complain much about it.
5. Apple Dictation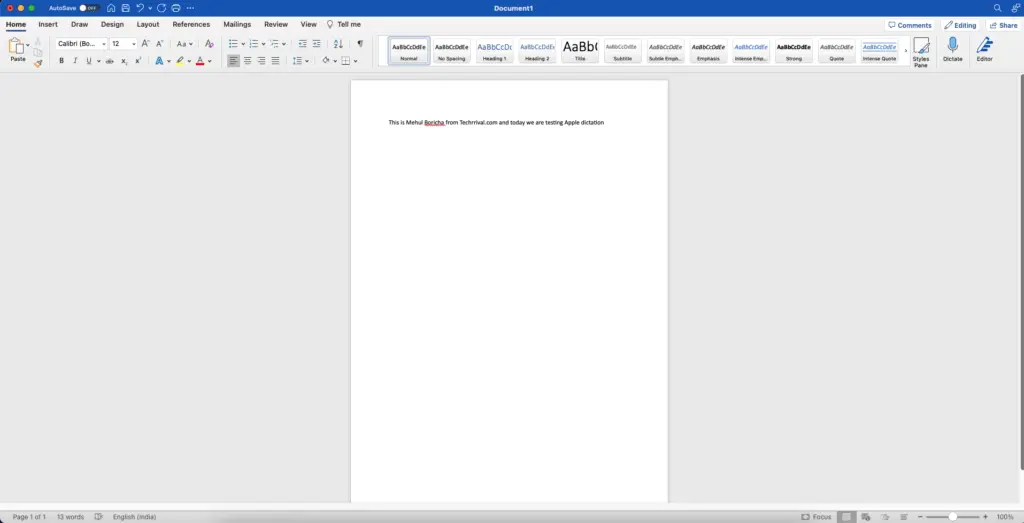 Lastly, we have Apple Dictation which is built-in software in Mac computers. This tool can be used wherever you need to generate text. It is easy to activate and use.
---
Protect Your Online Privacy With Surfshark
[The VPN that we use here at Tech Arrival]
---
From creating emails to documents and filling up digital forms to writing on social media, it can be used for various purposes. Despite being a free app, it has a surprising level of accuracy. However, it won't give you the same results as professional software.
Compared to other dictation software, Apple Dictation has fundamental features. However, it has support for multiple languages and can also recognize specific dialects of a particular language. It has an "enhanced" mode, allowing you to use voice commands to format text and add special characters as you go.
Apple Dictation comes pre-installed on Mac devices, so you don't need to install the software separately. Plus, it is a free app, so you don't need to pay a single penny to use it.
The best dictation software should be accurate and easy to use. If you type a lot, you should select from one of these dictation software to save time. These text-to-speech tools are designed to make your life easier.
Also read: 7 Essential Apps Every Mac User Must Have
Frequently Asked Questions (FAQs)
What is Dictation Software?
Dictation software is text-to-speech software that allows you to dictate instead of typing. This software uses a text-to-speech recognition feature to convert spoken words to text. You can dictate documents with up to 95% accuracy.
Does Mac have a Built-in Dictation Tool?
Mac laptops come with an in-built dictation tool that allows you to write up documents with your voice. Once you enable this feature, you can dictate written notes instead of typing.
What is the Best Dictation Software for Mac?
Dragon Dictate and Apple Dictation are two of the best dictation software available for Mac users.
What are the Benefits of using Dictation Software?
People use dictation apps because it helps them to write documents quickly. Instead of typing, you can dictate every word and finish work quickly.
Does using a Dictation App Save Time?
The average typing speed is 33 words per minute, but the average speed at which we speak is 150-170 words per minute. Therefore, using dictation software is time-saving.
Is Dictation Better than Typing?
Dictation is much faster than typing. Text-to-speech software can transcribe up to 150 words a minute. But you cannot achieve the same speed while typing.
---
Protect Your Online Privacy With Surfshark
[The VPN that we use here at Tech Arrival]
---
What makes Dictation Software Great?
Accuracy is the first thing that matters in dictation software. The greater the accuracy, the better the software.
Is Dictation Software for Mac Free?
You will find both paid and free dictation software for Mac. For a better experience, it is recommended you opt for paid software.
Can Dictation Software Punctuate Automatically?
When dictating a document, you have to say each comma, question mark, period, and punctuation mark because most of this software is not equipped to figure it out on its own.
Do You Need Practice using Dictation Software?
Anyone can use dictation software. However, using the software gets easier with practice.
How does Dictation Software Capture your Voice?
All dictation tools use the microphone of user's device to capture the users' voices.