A floor plan is the most basic representation of what your office or house will look like when it is finished. It helps illustrate the foundation and layout for the latter processes in the execution stages.
But drawing these floor plans is not an easy task. You can either create them manually or use floor plan creator software to make your work easier.
Using floor plan software is a smart thing to do as it makes the process quick and reduces your effort. You can use this software to create floor plans with precise details and accuracy. 
Creating a floor plan is the first step towards designing your house or office. It is used as the base of the entire project. This is why creating a perfect floor plan is important.
If you are in search of the best floor plan creator software, you are in the right place. We have shortlisted some of the best floor plan solutions that you can use.
Also read: 11 Best Free CAD Software You Should Use
List of Best Floor Plan Creator Softwares
1. Cedreo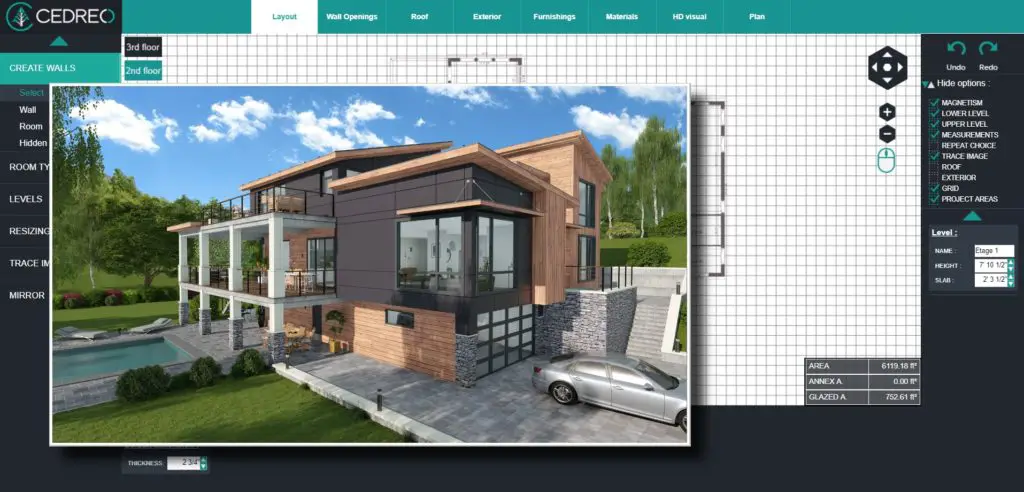 Cedreo is an easy-to-use, cloud-based 3D architectural and home design software that allows you to create and manage 3D home design projects, whether you are an architect, interior designer, landscape designer, or homeowner. The best part of this software is that it is easy to use, even if the user has no 3D design experience. The user interface is easy to follow, and there is a set of guided steps to help users through the process. It also includes a feature that enables you to keep track of all your projects. It allows users to organize projects per client, store multiple versions of projects and easily search between them. Cedreo is also affordable, allowing users to create projects and share them in one simple environment.
Free Trial: Yes
Paid Plan: Starting from $119 per month
2. Autodesk Civil 3D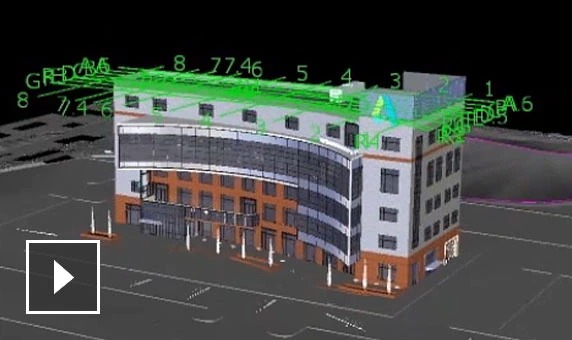 On the first spot, we have civil 3D from Autodesk. It is a BIM solution that is mainly developed for construction and design companies. However, it can be used to create 3D floor plans as well. With this floor creator, you can experience more efficient workflows for corridor modeling, surface modeling, plan production, site design, and documentation. They have two paid options available, including a 1-year plan and a 3-year plan. This is professional software with seamless integration. It is a great software when it comes to transferring designs and models between different software.
Free Trial: Yes
Paid Plan: Starting from $2,430 per year
---
Protect Your Online Privacy With Surfshark
[The VPN that we use here at Tech Arrival]
---
3. SketchUp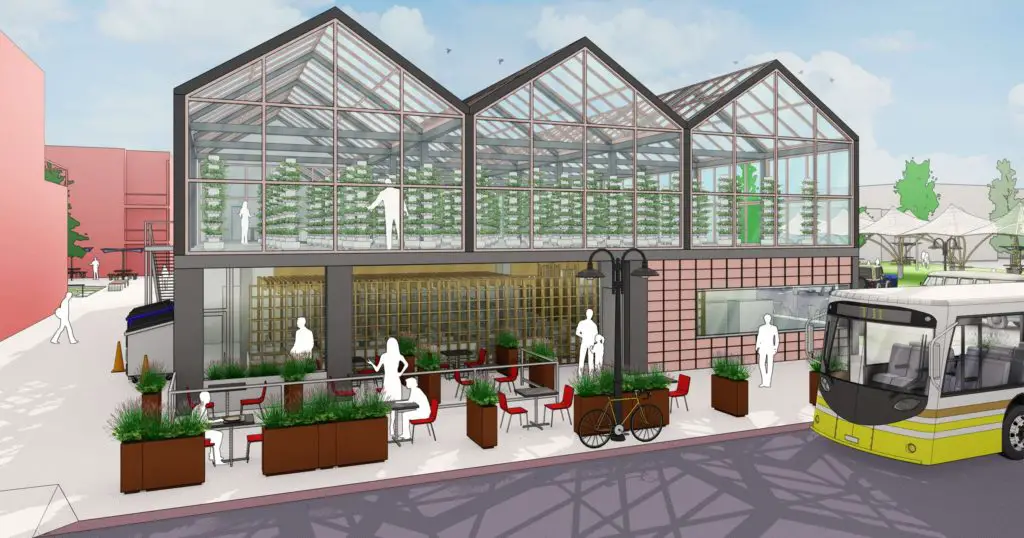 SketchUp gives you a platform to bring your ideas to life. It is mainly famous for its intuitive interface. Compared to other floor plan creator tools, SketchUp is easier to handle. With the help of this 3D tool, you can create 3D models and floor plans. If you need software to visualize how your house/office will look, SketchUp could be the best option for you. By importing reference images, you can create a holistic picture of the entire space. The light rendering feature gives a more photorealistic feel to your 3D models. It has integration capabilities, mobile viewing, and cloud storage. All these features make it a versatile solution.
Free Trial: Yes
Paid Plan: Starting from $119 per year
4. Autodesk AutoCAD Architecture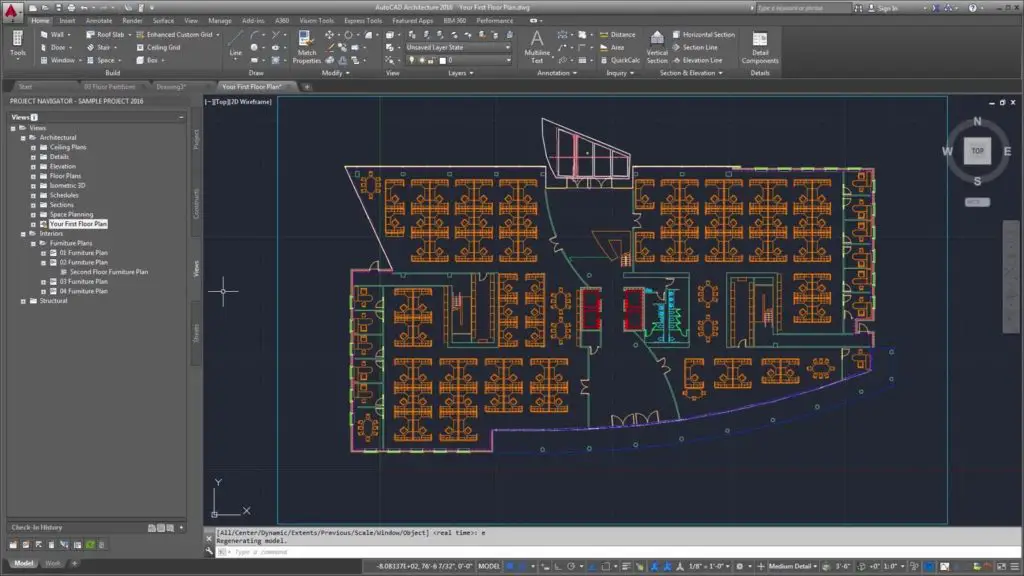 We have another software from Autodesk. AutoCAD Architecture is designed to help you speed up your architectural designs with an industry-specific toolset. It includes over 8,500 intelligent objects and styles. This is a purpose-built tool developed for professional use. You can use it to render realistic objects into your floor plans. With the help of this software, you can create more realistic floor plans and render them in 3D. AutoCAD offers a set of features, including annotation functionality and documentation. This is an ideal software that is perfect for architects.
Free Trial: Yes 
Paid Plan: Starting from $1,775 per year
5. Smartdraw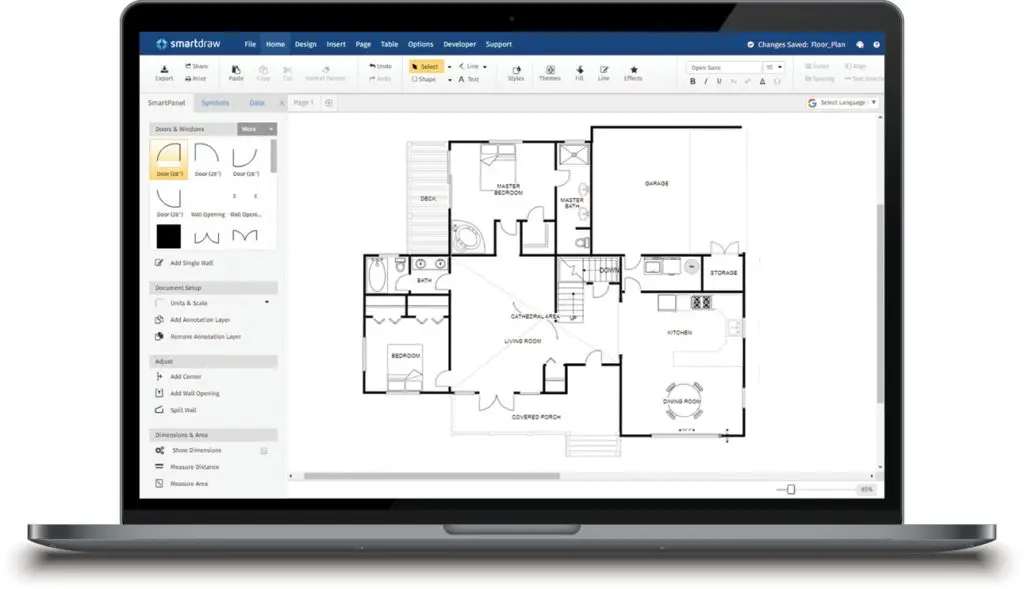 Next up, we have Smardraw, one of the best floor plan creators available. This is a flow chart tool that allows you to create sharable floor plans. The best feature of Smartdraw is the ready-to-use diagram templates. You can use them to create floor plans with ease. Not just that, but it also lets you use architectural symbols to make the entire process easy. The simple drag and drop interface is what makes it user-friendly. Besides, it also allows you to easily export to other software like Visio, Microsoft Word, Google Sheets, and Google Docs.
Free Trial: Yes
Paid Plan: Starting from $9.95 per month
6. AutoCAD LT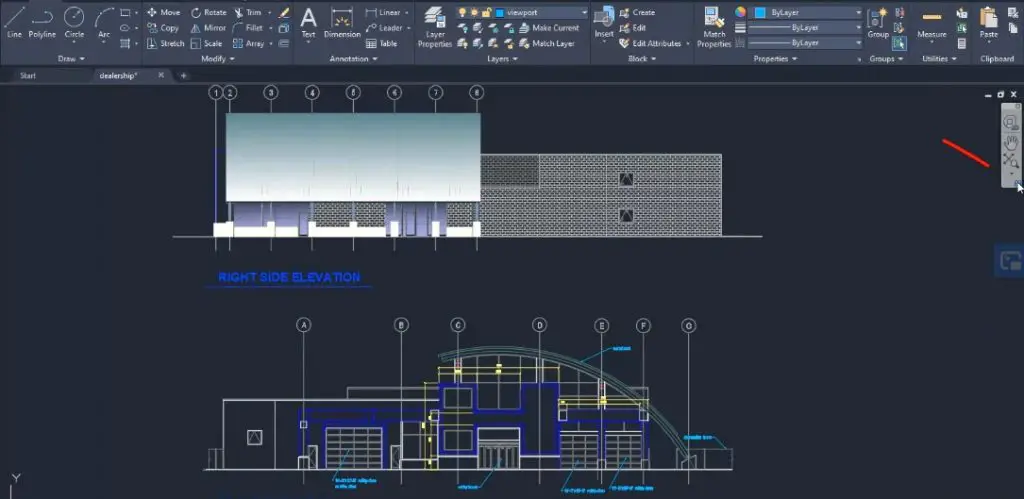 AutoCAD LT is a 2D drafting and documentation software including AutoCAD web and mobile apps. You can use this software on both Mac and Windows platforms. This is a stripped-down version of AutoCAD. Despite that, it meets the technical drafting and diagramming needs of professionals. It is widely used by construction companies. This powerful 2D software can help you design, draft, and document with precise 2D geometry. Besides that, it gives you access to a comprehensive set of editing, annotation, and design tools. It also has a customizable and intuitive interface.
Free Trial: Yes
Paid Plan: Starting from $440 per year
7. Floorplanner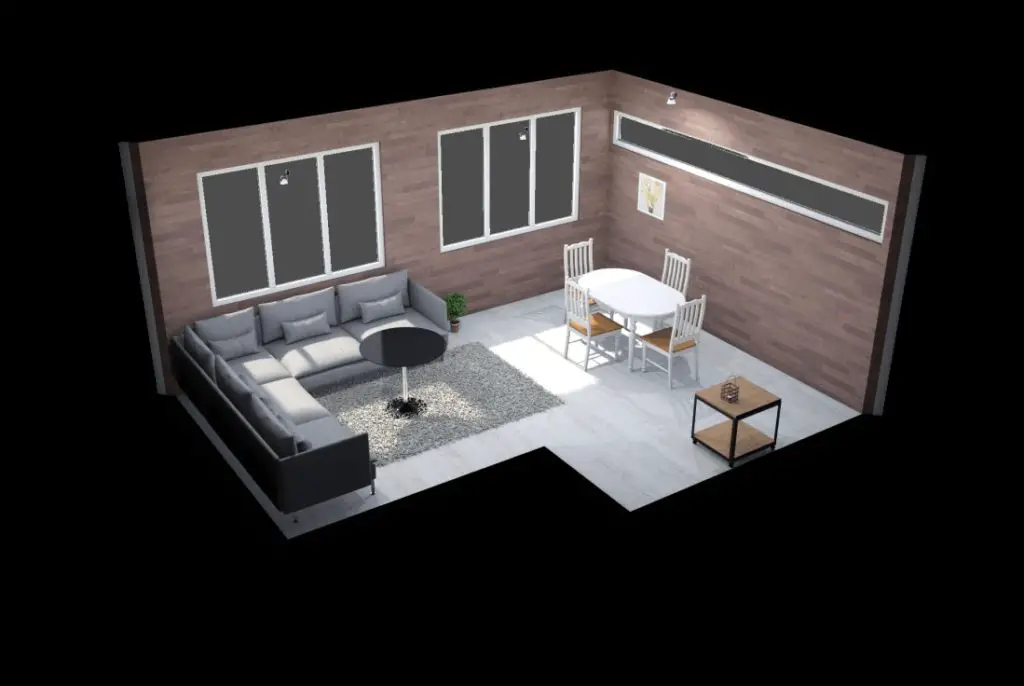 If you want software that will help you make 2D and 3D floor plans fast and easy, Floorplanner is the option for you. With the help of this software, you can draw accurate 2D plans in just a matter of minutes. It offers more than 150,000 items to use and renders great-looking 2D & 3D images. You can also share your work online with others in just a few clicks. This software is browser-based and can be accessed from all browsers. Plus, you can access it from any device you want.
Free Trial: Yes
Paid Plan: Starting from $5 per month 
8. HomeByMe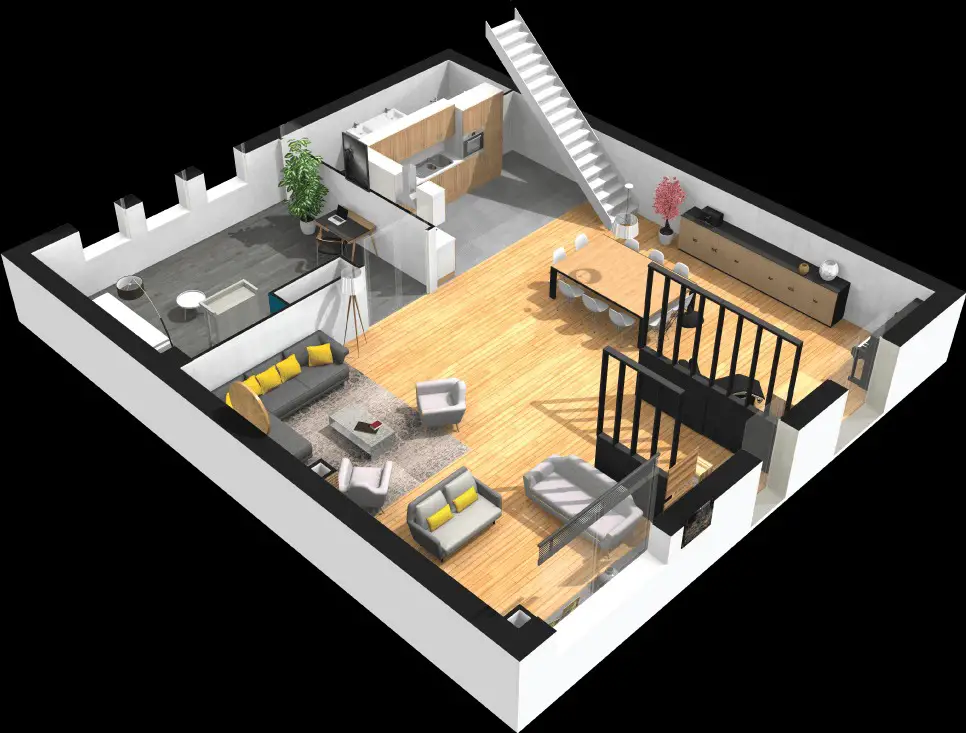 HomeByMe is a free and user-friendly software that can help you design your house. It allows you to make 3D floor plans with utmost precision. However, to start using this software, you need to first register on the website. Upon registration, you will receive free items. They have an online community where you can both learn and get inspired by others. They also offer you to convert your plan into a design or project with the help of interior experts. It takes just three business days for your interiors to get designed.
---
Protect Your Online Privacy With Surfshark
[The VPN that we use here at Tech Arrival]
---
Free Trial: Yes
Paid Plan: Starting from $19.47 for 5 projects
9. Homestyler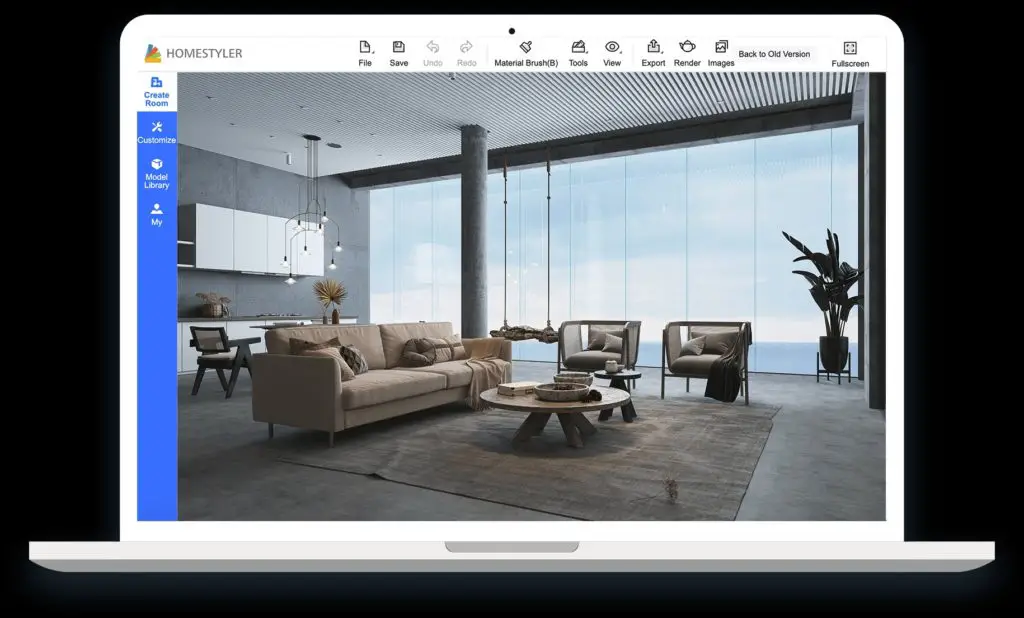 This unique floor planning software comes with 4K graphics design tools that help you to visualize 3D and 2D floor plans. With the help of this software, you can experience your design in a photorealistic render. The software also comes with a massive collection of furniture that helps you to add the right feel to any given space. From windows to wall colors to furniture, everything is customizable as per your liking. Users find Homestyler to be an easy-to-use software. Unlike other floor planning software, this one is not very expensive. It rather offers most of its features for free.
Free Trial: No
Paid Plan: Starting from $19.9 per month
10. Planner 5D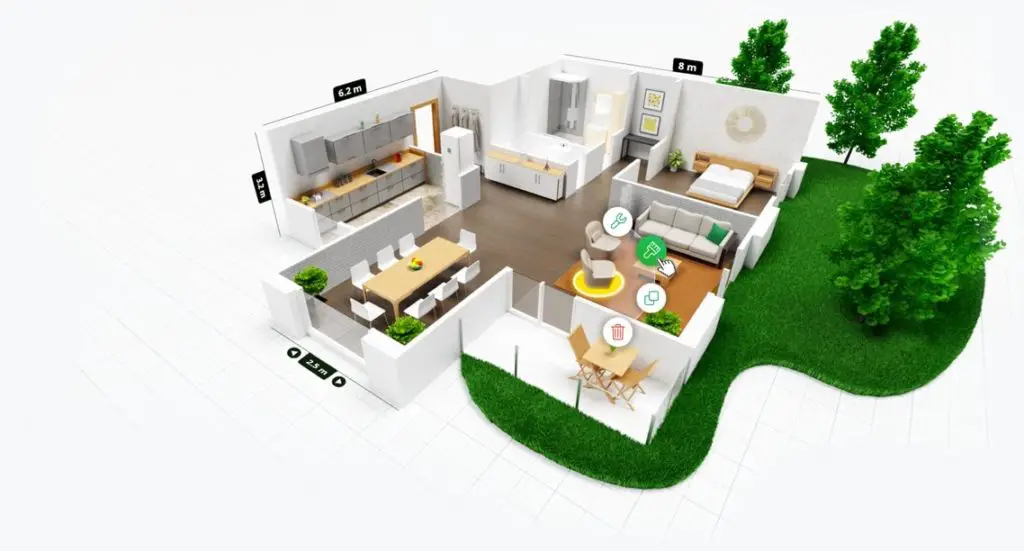 Next in the line, we have Planner 5D, which is a non-professional floor planning software. If you want reliable software to create detailed interior designs and home plans, you can use Planner 5D. This software is trusted by more than 17 million users. You can either use this tool online or download it on your mobile device. It is compatible with both iOS and Android platforms. With this software, you can draw your designs and then render them into a "photorealistic" 3-D representation. If you are a newbie, you will find the basic version useful as it doesn't require much experience to handle. It also allows you to share your designs with other users on the site or social media networks.
Free Trial: Yes
Paid Plan: Not listed 
11. Room Sketcher
Room Sketcher is targeted at real estate professionals. It helps them to create 2D and 3D floor plans to show and impress their clients. With the help of this software, you can create detailed 3D designs and walkthroughs for showcasing a property. This is one of the very few software that allows you to either draw the floor plan yourself or have them do it for you. If you choose the latter, you will have to upload a blueprint of the floor plan so that an expert illustrator can draw up the floor plan for you. You can get started with this software for free. But to access all features of the software, you will have to get the paid version.
Free Trial: Yes
Paid Plan: Starting from $49 per year
12. Sweet Home 3D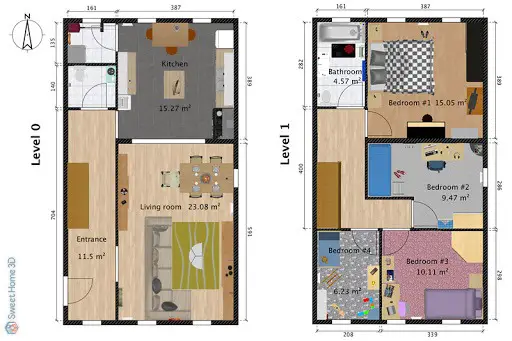 If you are looking for free floor planning software, you must give Sweet Home 3D a try. This open-source interior design tool can help you draw house plans and view results in 3D. With this tool, you can do much more than just visualizing a space. You can annotate a plan dimension line with room areas and other details useful to contractors working on it. It has a blueprint import feature using which you can modify an existing design and then print it out in PDF format, bitmaps, videos, or vector graphics images. The best thing about this application is that it can operate in 25 different languages. Also, it is supported by most operating systems, including Mac, Windows, Linux, and Solaris.
Free Trial: Yes
Paid Plan: N/A
13. Roomstyler 3D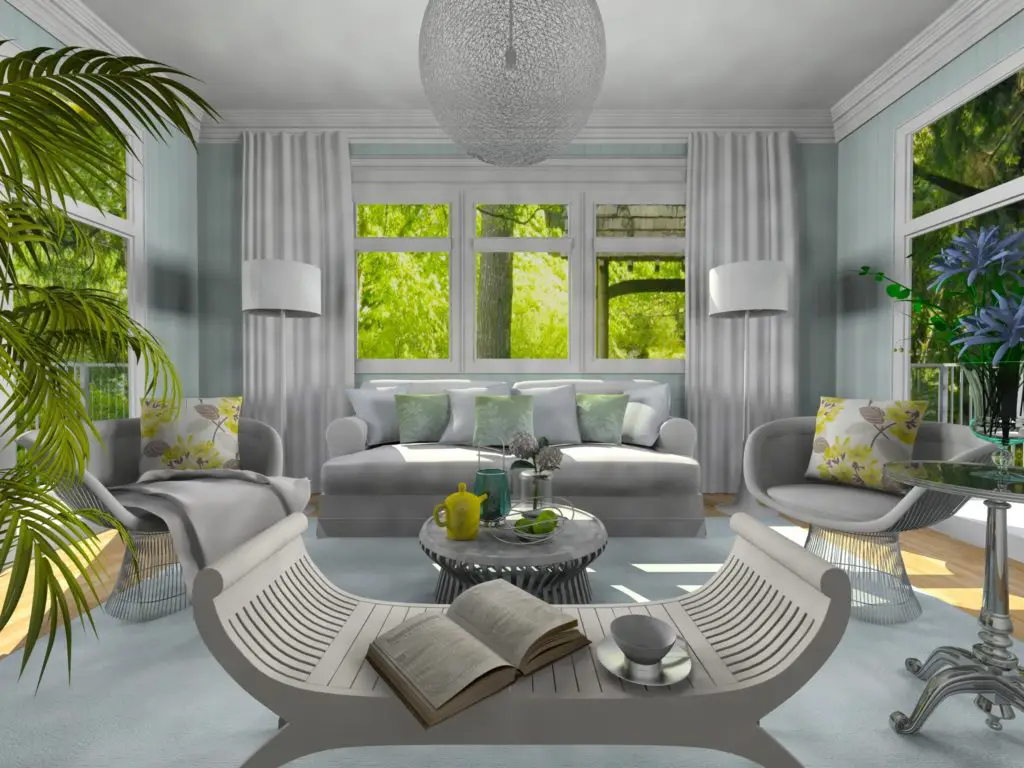 Roomstyler 3D is a simple online room designing tool that helps you to create and design your room. You can do so using the simple drag and drop option. You can spot a wide range of doors, garden items, windows, and other architectural features to improvise your design. The app also allows you to add items to your room. You can find the list of available products via the clipboard icon. To see their dimensions, click on them in the floor plan and select the properties icon. After adding furniture, you can also decorate your room as per your choice.
Free Trial: Yes
Paid Plan: N/A  
---
Protect Your Online Privacy With Surfshark
[The VPN that we use here at Tech Arrival]
---
14. DFS Planning App
DFS Planning App is an online tool that is used for designing rooms. If you want to design your room, you can use this application to get the most out of it. Bring your dreams to life with DFS Planning App. It is a user-friendly tool using which you can make a lot of changes to your room design. From changing the room size and shape to adding accessories to enhance the space, you can do it all. This app allows you to play with room décor so that you can come up with something creative.
Free Trial: Yes
Paid Plan: N/A 
15. Vectorworks
Vectorworks can make your entire design process easy. This is the ultimate floor planning software that both Mac and Windows OS support. This is a 2D/3D CAD and BIM application that is faster and better. It comes with a lot of useful features that make it an ideal choice for users. It has a lot of tools that are used for 2D to 3D conversion. You can also create various creative designs in both 3D and 2D. This software also allows you to sketch a model in an integrated BIM workflow. Vectorworks is mainly used for making landscape designing, floor plans, and industrial plans.
Free Trial: No
Paid Plan: Starting from $198 per month
16. Live Home 3D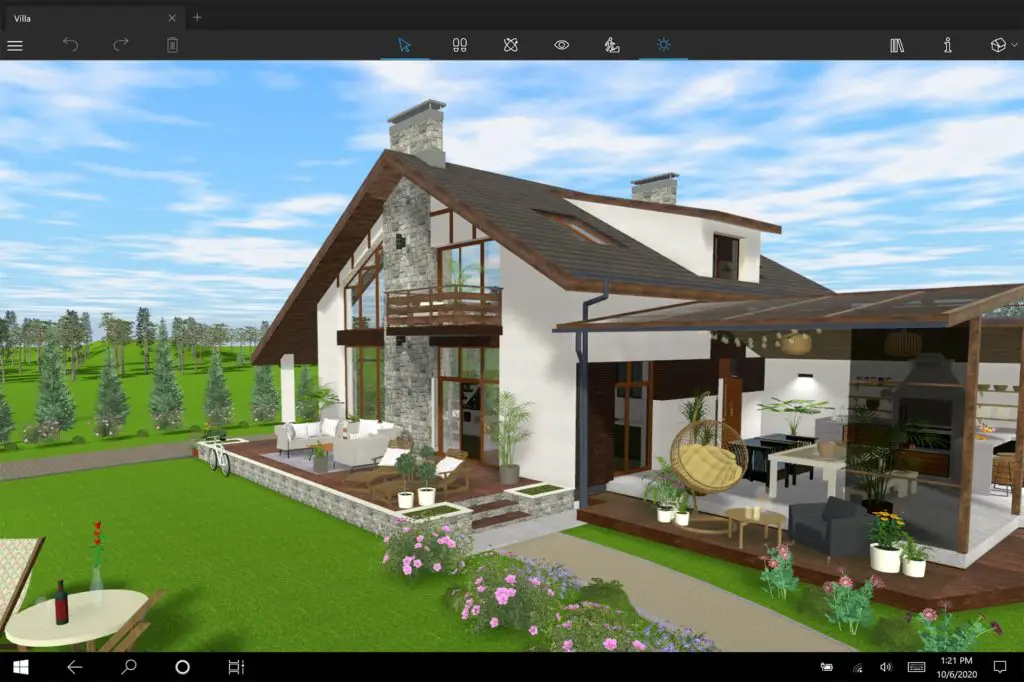 Lastly, we have Live Home 3D for Mac and Windows users. Besides that, you can also use it on your iOS devices. With the help of this app, you can create detailed floor plans for your home, office, or any given space. Not just that, but the application also lets you decorate and furnish the rooms that you create. It is an easy-to-use app with a very simple interface. This app is more appealing to non-professionals. However, the app is powerful enough to help you create unique floor plans.
Free Trial: Yes
Paid Plan: $19.99 (one-time payment)
With so many options available out there, you shouldn't find it difficult to design rooms and floor plans. Almost all the apps provide a free trial. So you can use the trial period and pay if you are satisfied.
Also read: 10 Best 3D Printing Apps for Android
Frequently Asked Questions (FAQs)
How to Create a Floor Plan?
You can create a floor plan manually. But if you want to save the trouble, you can use software like AutoCAD Architecture, SketchUp, and Smartdraw to get your work done. These are some of the best floor plan creator solutions in the market.
Is Live Home 3D Free to Use?
Live Home 3D provides a free trial period, but it is not a free software. You will have to pay a one-time payment of$19.99 to get the application.
How Useful is AutoCAD Architecture?
AutoCAD Architecture is a planning tool that helps architects design, plan, and execute the strength of a building design.
---
Protect Your Online Privacy With Surfshark
[The VPN that we use here at Tech Arrival]
---