CAD is short for computer-aided design. It is a highly useful software that is used for technical illustrations and product designing. From small businesses to big enterprises, they use CAD for designing everything, including dams, buildings, products, and more. 
But the thing about CAD is that it is not cheap software. Due to the heavy demand for CAD software, it has become very expensive. Almost all professionals rely on CAD for their designs. Besides professionals, it is also used by students for learning. But due to the high prices of CAD software, many of them are unable to afford it.
However, there is nothing to worry about because there are CAD software that are available for free. These free CAD programs are best for students and freelancers. Instead of spending a huge amount, you can simply use free CAD software. In this post, we will give you a brief overview of some of the best free CAD software to use. So without wasting any time, let's get into the details.
Also read: 18 Best Open Source Software You Should Know About
List of Best Free CAD Software
1. AutoCAD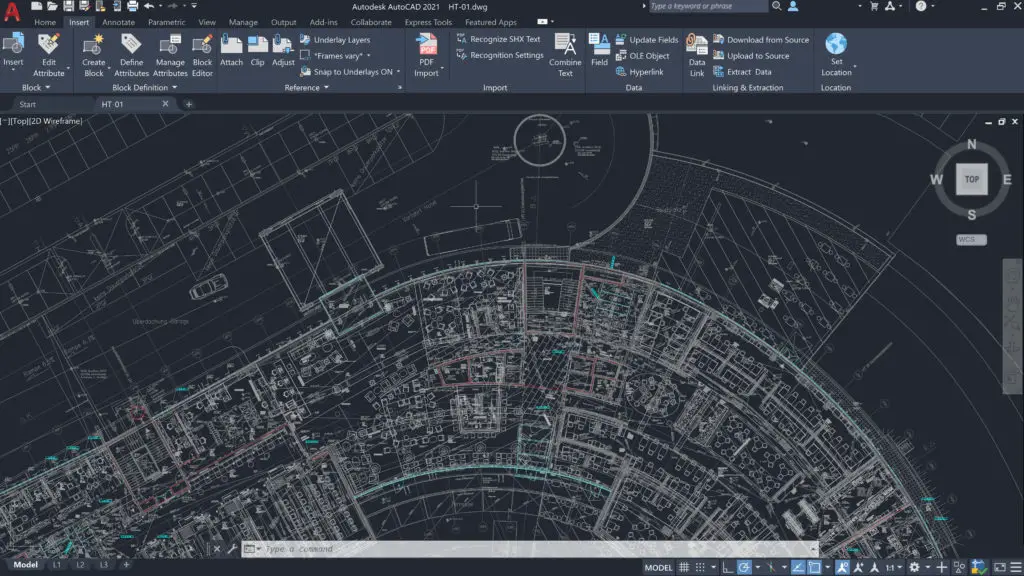 AutoCAD is one of the best computer-aided design software used by engineers, architects, and construction professionals. It is best suited for 3D modeling and has been in the industry for many years. Although this is premium grade software, you can get it for free through a student license, which is valid for one year. For those who don't know, AutoCAD is from Autodesk and is highly expensive.
Features
Industry-specific toolsets
Drawing history
Cloud storage connectivity
2. SketchUp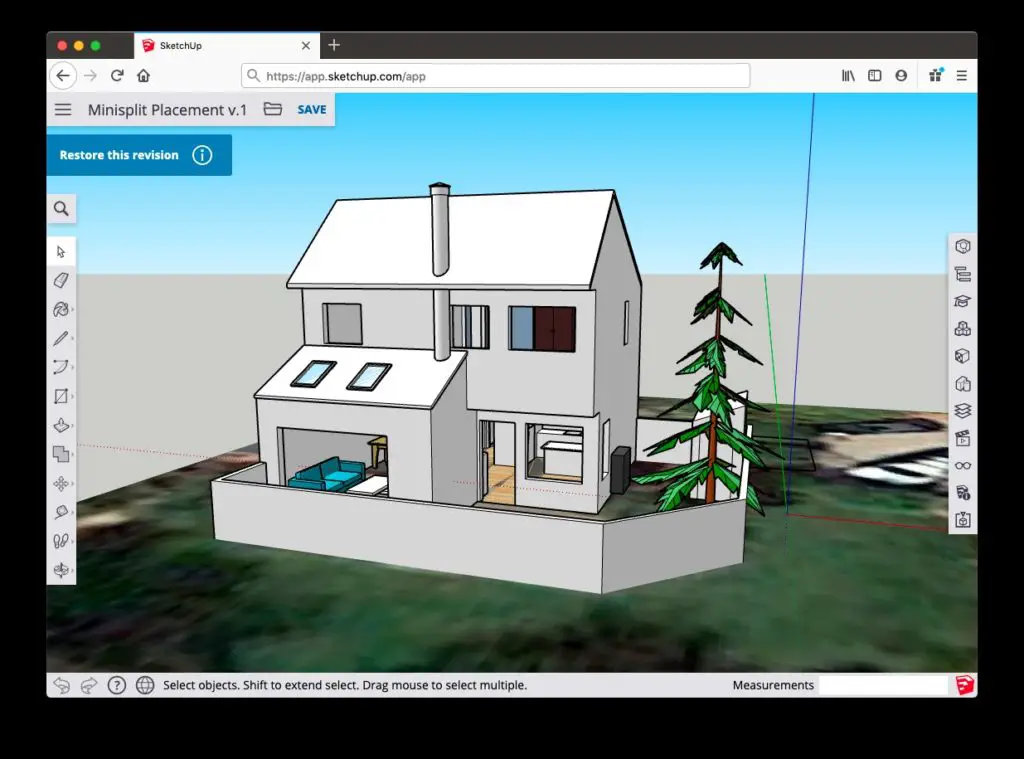 When it comes to 3D designs, SketchUp is one of the best CAD software to use. It is a professional-level software used in various industries, including video games, interior design, engineering, and architect. Like AutoCAD, SketchUp is also a paid tool, but it offers a free trial for students and personal users. But the free service is available only on the online platform.
Features
3D library with collection from other users
Supports extension warehouse
Suitable for both beginners and professionals
3. Tinkercad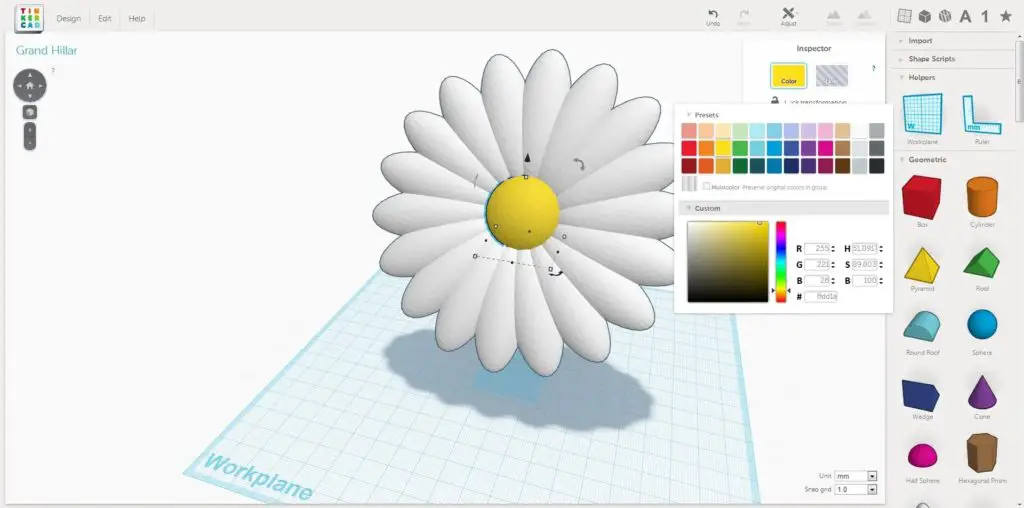 Tinkercad is an online CAD program that allows you to design 3D models from any place and anytime. Unlike other CAD software, you don't need much experience to use Tinkercad. It may not contain as many features as the other CAD program, but it is great to start with. Also, it is free software. Tinkercad is suitable for people who want a simple platform to design 3d models. This software also belongs to the Autodesk family.
Features
---
Protect Your Online Privacy With Surfshark
[The VPN that we use here at Tech Arrival]
---
Best for designing 3D models
Suitable for beginners
Integrated with 3D printing services
4. Onshape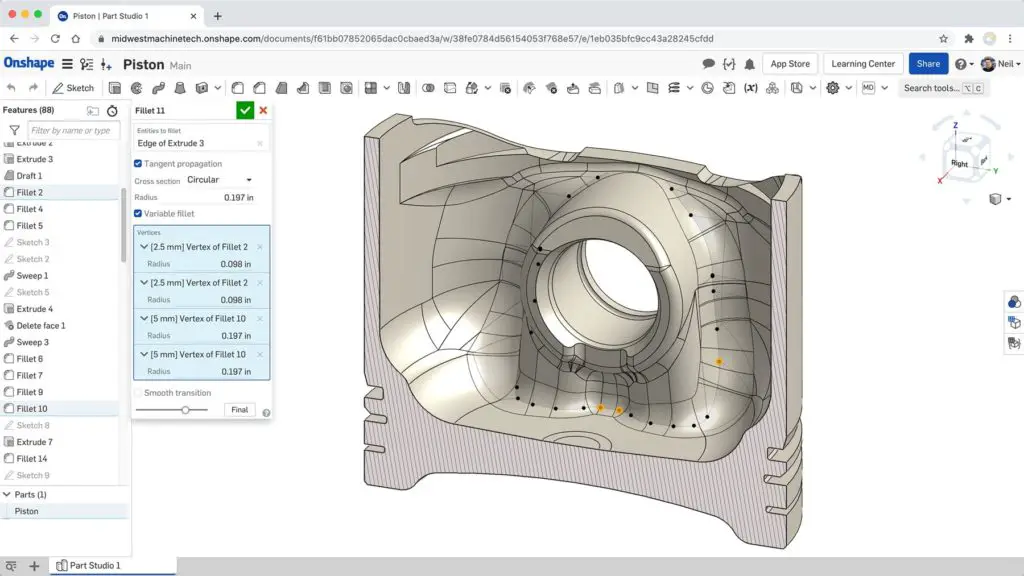 The next best option we have is Onshape, which is modern-day CAD software. It is one of the favorite CAD software for professionals. For those who don't know, this is a cloud-based design program, which means you can access it from your browser. With the help of this software, you can create both surface and solid models. When using Onshape, you don't have to worry about losing your work progress because all of it gets saved in the cloud platform.
Features
Cloud-based design software
Helps to create detailed assemblies
Supports DW, DWG, and DXF files
5. FreeCAD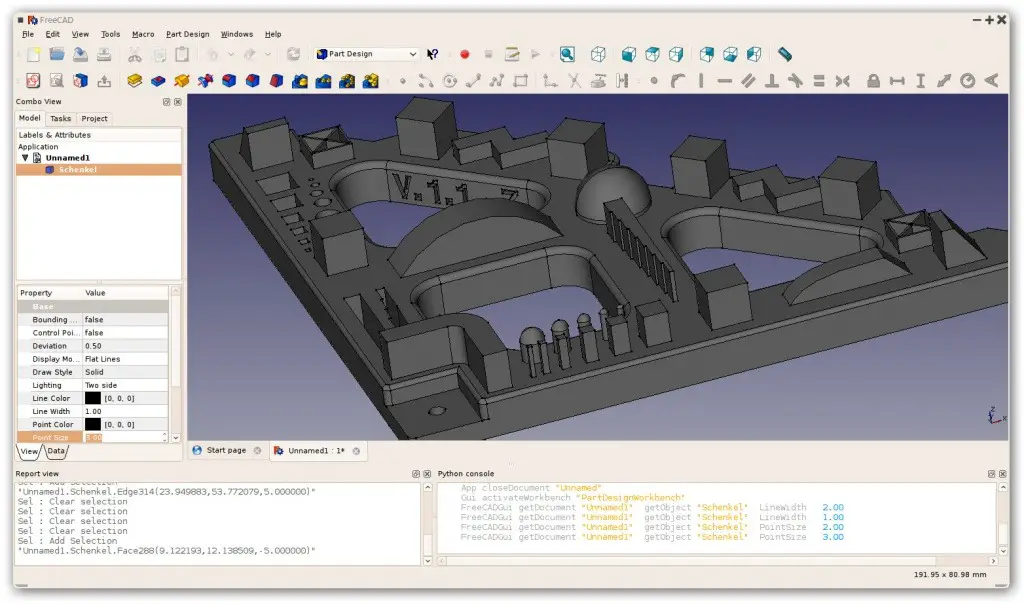 This is open-source CAD software that is suitable for both professionals and beginners. It comes with an intuitive interface and lots of important features that you will need while designing. One of the best features is the Parametric Model, which allows you to edit your previous actions. You can also install plugins to get the most out of this software. It also includes the Robot Simulation module, which helps you to study the movements of robots.
Features
Open-source software
Intuitive interface
Can be implemented into an app
6. Shapr3D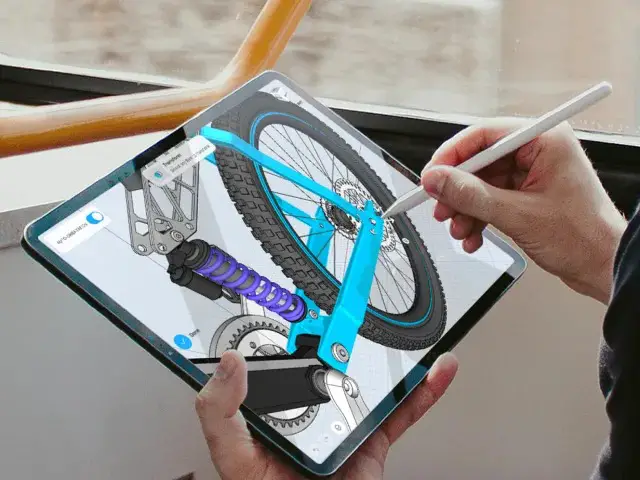 Shapr3D is a 3D modeling software designed explicitly for tablet and touchscreen devices. It is a powerful tool for creating precise, highly detailed 3D models that can be used for various purposes, including industrial design, architecture, and engineering. One of the unique features of Shapr3D is its intuitive, user-friendly interface, which allows users to easily manipulate their 3D models using their fingers or a stylus. This makes it an excellent choice for users who are new to 3D modeling or prefer a more tactile approach to design.
Features
Versatile and User-friendly CAD Software
Augmented Reality to Preview 3D Models
Supports 3D Printers
7. Fusion 360
This is yet another CAD software that is designed by Autodesk. If you are unable to afford AutoCAD, you can go for Fusion 360. It is free CAD software that is used by hobbyists, creators, and students. If you are in the learning stage, you will find this software helpful. With this CAD program, you can perform multiple things in one place. This includes design a custom toolpath, 3D designs, run simulations, render mechanical structures, and much more.
Also read: 21 Best Microsoft Visio Alternatives for Diagramming
Features
Best for learning
Can be used to create prototypes
Easy to use
8. LibreCAD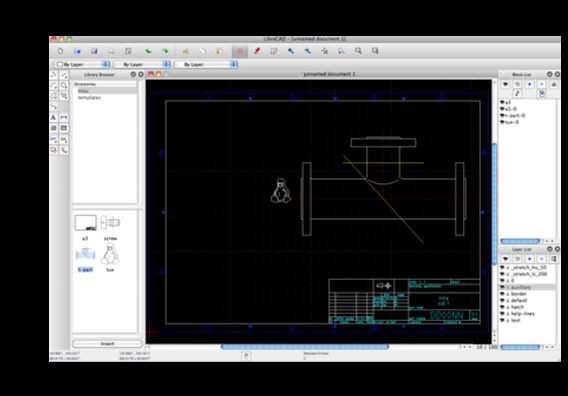 If you are looking for 2D modeling software, LibreCAD could be the best bet for you. The good thing is it is compatible with multiple operating systems, including Windows, Mac, and even Linux. This is free and open-source software that can be used for both commercial and personal requirements. It comes with many interesting features such as interactive geometry design, benchmark suite, etc.
Features
---
Protect Your Online Privacy With Surfshark
[The VPN that we use here at Tech Arrival]
---
Meant for 2D model designing
Customizable interface
Supports DWF and DWG files
9. OpenSCAD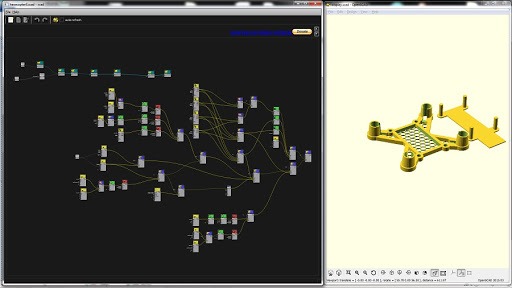 OpenSCAD is used for creating 3D objects using a textual description language. Just like the previous software, OpenSCAD is supported by Linux, Mac, and Windows operating systems. It comes with extensive documents that let you know about the parameters to keep in mind. These documents are extremely helpful for users who are just starting.
Features
Developer-centric interface
Compatible with multiple platforms
Great for designing
10. nanoCAD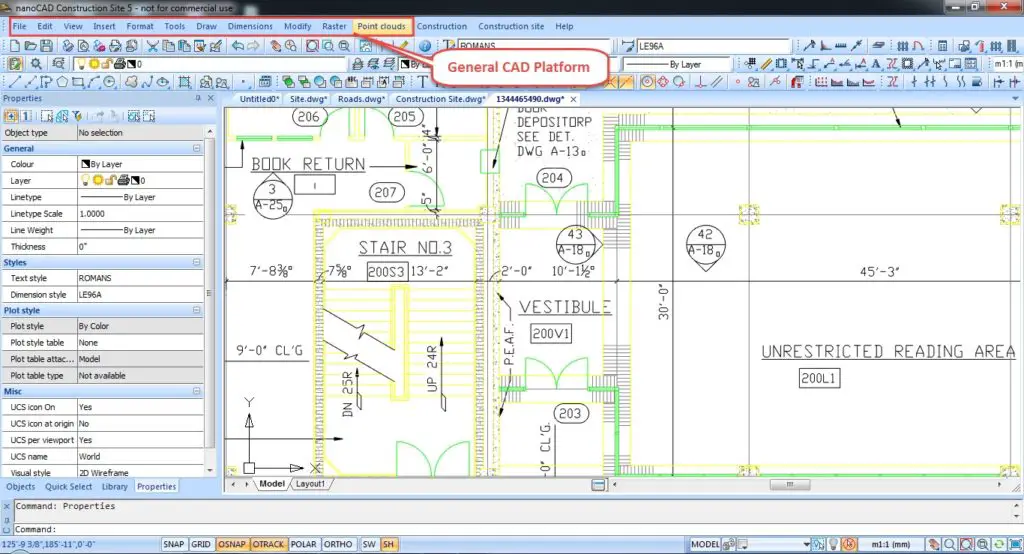 Although nanoCAD is not free software, it is cheaper than other CAD software. If you want a professional level CAD program but don't want to spend a lot of money, this software could be the best option for you. Despite being cheap software, it has many advanced tools for 3D and 2D designing. You can also use the software for drawing. Best of all, nanoCAD can be used by professionals from almost any field. It offers you drawing and drafting extensions, which you will find useful.
Features
Supports DWG files
Suitable for almost all industries
Offers many advanced tools
11. QCAD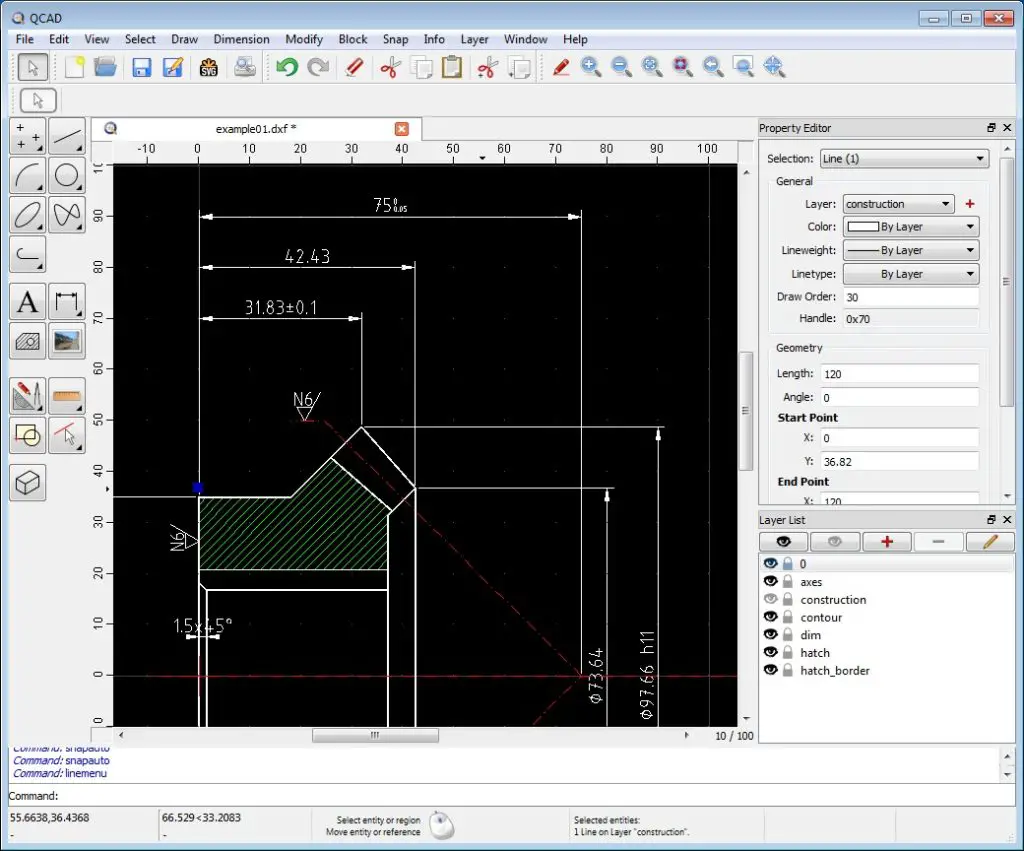 QCAD is an open-source CAD software available for free. It is developed for 2D design and drafting. The good thing is it can be used on all the major platforms, including Linux, Unix, Windows, and Mac. With the help of this software, you can create technical drawings. This software is useful in creating plans such as interiors, buildings, diagrams, and schematics. For free software, it offers many toolsets that will help you in your designs.
Features
Supported by multiple platforms
Advance toolsets
Offers part library with over 4800 CAD parts
12. ZBrushCoreMini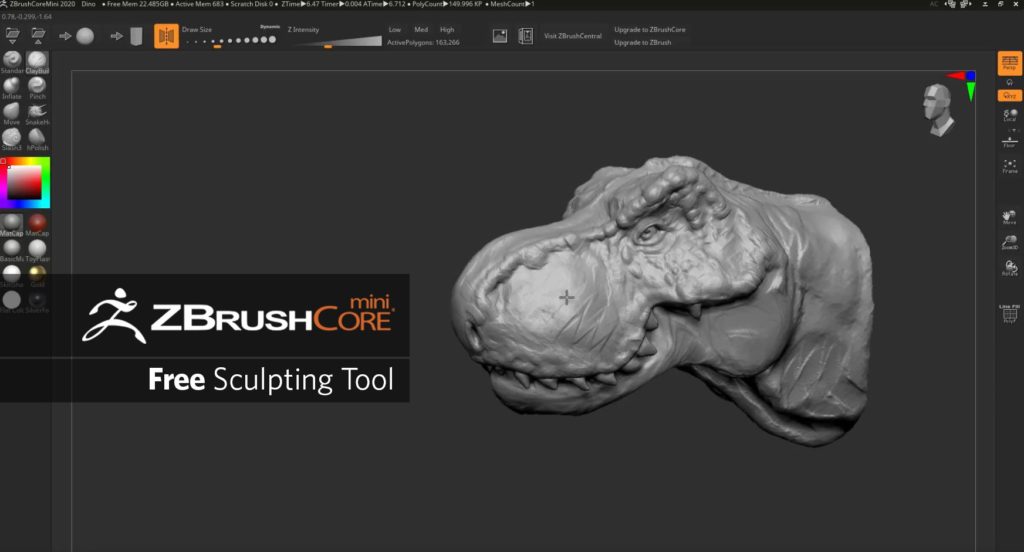 This is yet another great CAD software that you can use for free. ZBrushCore Mini is mainly focused on 3D modeling and sculpting. The first thing you will like about this software is the interface. In comparison to other CAD software, it is easy to use. This makes it a great option for beginners. Besides that, you will find many other features that will help you in your design. For instance, it supports plugins, which are needed to enhance your productivity.
Features
Suitable for beginners
Excellent user-interface
Supports plugins
If you are into 3D designing or want to enter this field, learning to use CAD software is very important. While you are in the learning stage, you can use any of these free CAD software to practice your skills. These free software are as good as the paid ones and can help you explore many features which you perhaps were missing out on.
Also read: 10 Best 3D Printing Apps for Android
Frequently Asked Questions (FAQs)
Does CAD Enhance the Quality of Design?
CAD software is important for architects and engineers because it helps them to improve design quality. Besides that, it also reduces the number of measurement errors and saves time.
---
Protect Your Online Privacy With Surfshark
[The VPN that we use here at Tech Arrival]
---
How is CAD Useful in Product Designing?
Using CAD software, you can enhance product development. It helps improve communication, reduce time to market, and even helps to control the design process. Using CAD means you don't have to design multiple physical prototypes that are required to be made.
What is the Link Between CAM and CAD?
CAD and CAM applications are used to both program manufacturing processes and design a product. 
How Difficult is it to Learn CAD?
CAD programs are not easy to learn. Some 3D applications may be more difficult than others. Due to their complexity, it takes longer to learn CAD programs.
Why Should You Use CAD Software?
CAD is a highly useful software that enables the development, optimization, and modification of the design process. CAD engineers use the software to create accurate representations of various products. Not just that, but they also use it to modify and improve design quality.
What Can You Make using CAD Software?
CAD can be used to design a wide range of products. It is mainly used in the construction, engineering, and architecture industries.
What is the Easiest CAD Program You Can Learn?
3D Slash is the easiest CAD program for any beginner. It is easy to learn, and also you don't need any previous experience to use it. This software is so easy that even kids can use it to learn to design.