Microsoft Visio is popular diagramming software that allows you to create simple and complex diagrams to fulfill your business needs. For example, it enables you to make detailed floor plans, organization charts, pivot diagrams, and many more.
Despite being the most reviewed software, Visio has certain limitations. For example, it is not compatible with macOS and mobile phones. Even the price point of Visio is beyond what a normal home user would want to pay. But no worries, there are plenty of other alternatives to use. To save you time and effort, we have shortlisted some of the best Microsoft Visio Alternatives for you.
Also read: 11 Best Free CAD Software You Should Use
List of Best Alternatives to Microsoft Visio
1. Lucidchart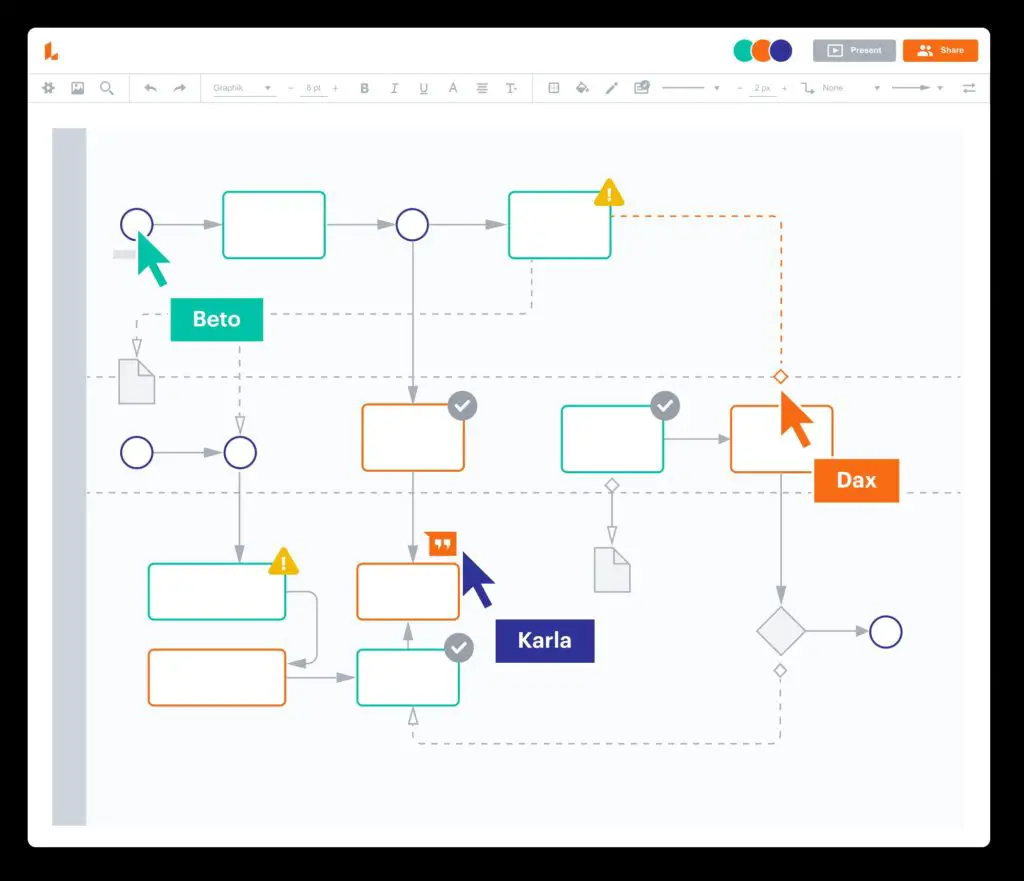 Lucidchart is one of the best online diagrams and visual solutions. It is used to create powerful visuals to help your team understand information and processes that drive better decisions in every area of your business. From technical diagrams to simple flowcharts, this tool can meet all your diagramming needs. In addition, they offer a free run to new users. This will let you know what to expect. Once you are satisfied, you can shift to the paid plan.
Features
Free trial to new users
Allows users to connect live data with diagrams
Can be integrated with G-Suite, MS Office, and others
2. Diagrams.net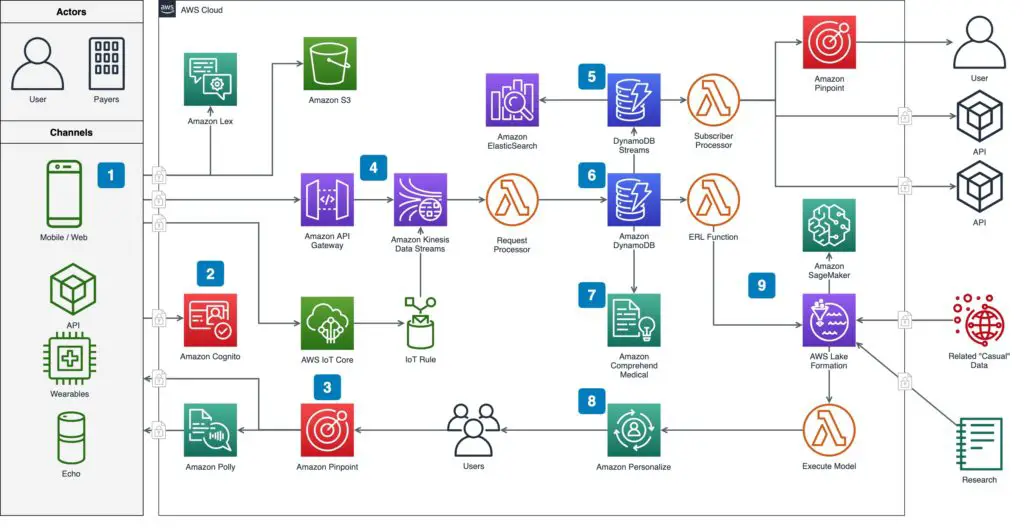 Diagrams.net was formerly known as Draw.io. This is yet another powerful diagramming tool available online. With this efficient tool, you can create and share flowcharts, diagrams, and more without any hassles. It also has a library full of shapes that can be used in your project. Plus, they also offer a wide range of templates. Diagrams.net focuses more attention on user's privacy, and this is why they don't store your data on their servers.
Features
Powerful features
Share diagrams with everyone
Doesn't store data on its server
3. yEd Graph Editor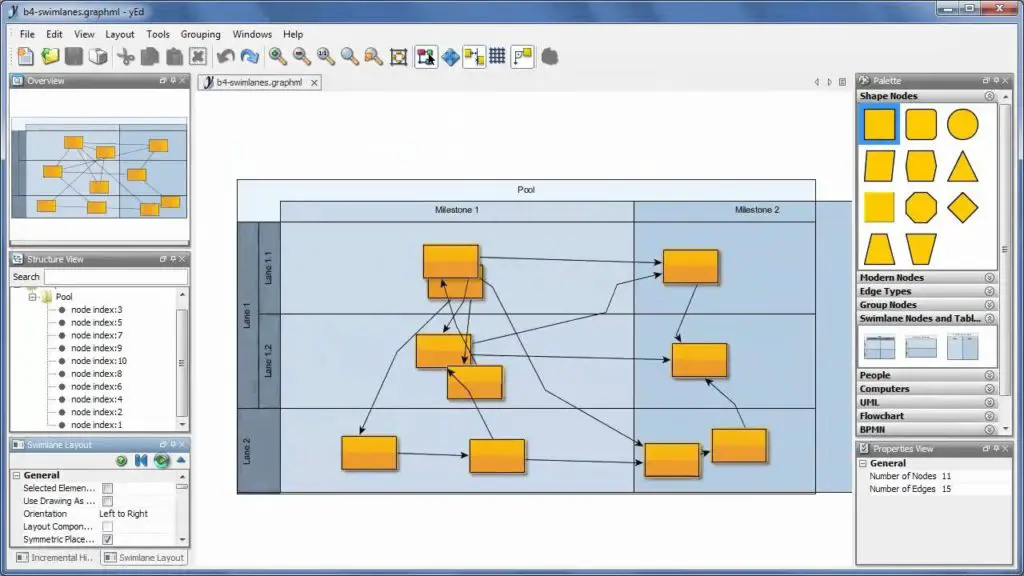 yEd Graph Editor is a well-known desktop application developed for creating high-quality diagrams. You can use this tool to make complex diagrams manually or by exporting external data for analysis. The best thing about yEd is that it is free and runs on all major platforms, including macOS, Windows, and Linux. The intuitive interface allows you to create diagrams quickly and efficiently. Plus, it also automatically arranges your diagram elements.
Features
Layout helps to arrange large data sets
Supported by all major platforms
4. LibreOffice Draw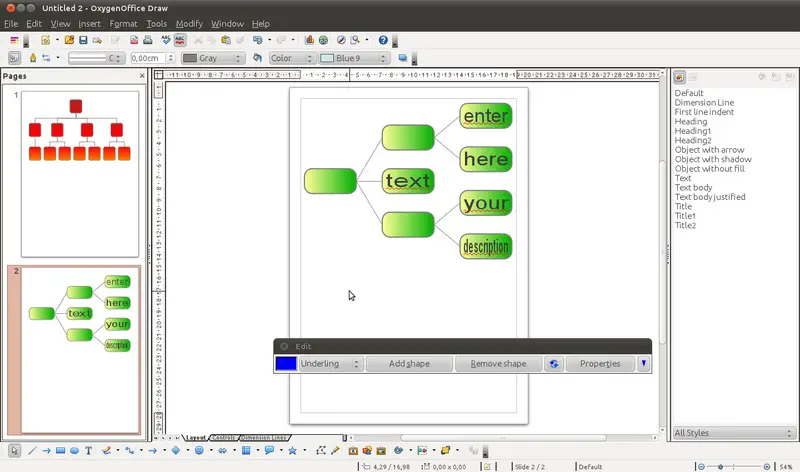 LibreOffice Draw is one of the closest competitors of Visio. This is an all-purpose diagramming, drawing, and charting tool. It comes with many great features, and one of them is the grouping option. This allows you to group different objects to perform different actions and connect with other groups. In addition, it supports multiple file formats such as SWF, XML, etc. With the help of LibreOffice Draw, you can produce anything from a complex plan to a quick sketch.
---
Protect Your Online Privacy With Surfshark
[The VPN that we use here at Tech Arrival]
---
Features
Best for producing technical drawings, posters, and brochures
Powerful diagramming tool
5. OpenOffice Draw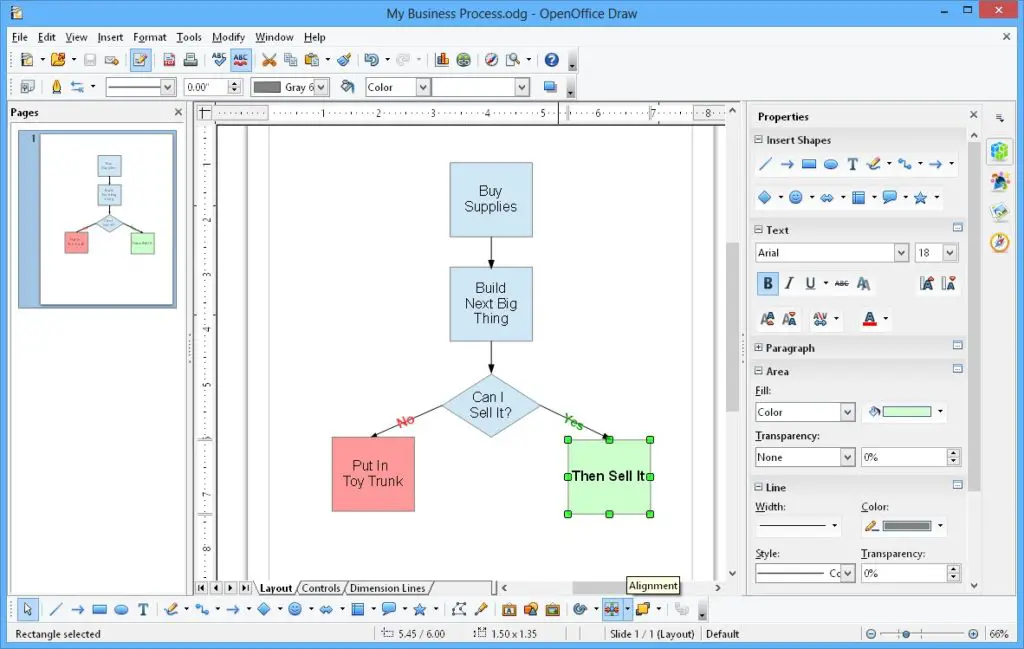 OpenOffice Draw has released its latest version, and it is one of the best diagramming tools you will find out there. It gives you the tools to communicate with diagrams and graphics. With a maximum page size of 300 cm by 300 cm, you can use this tool for creating general or technical posters, etc. Options like formatting and styles allow you to put all your graphics styles at your fingertips. OpenOffice Draw makes drawing business diagrams and processes easier than ever before.
Features
Manipulate objects
Save your graphics in OpenDocument format
Import graphics in all common formats, including GIF, BMP, JPEG, PNG, etc
6. SmartDraw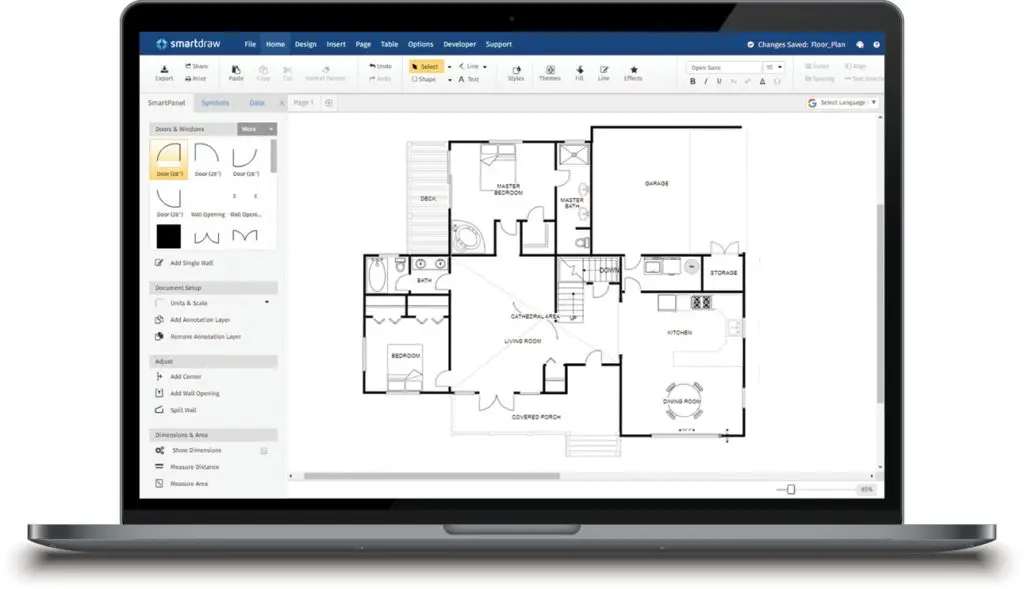 If you want an easy and powerful chart maker for your business, SmartDraw is the best bet for you. SmartDraw comes with more than 70 different types of quick-start templates to get you started. From flowcharts to floor plans, you can use this tool for all your business processing and diagrams needs. One of the best features of SmartDraw that it can be integrated with other tools. Because of this feature, you can easily create and insert diagrams into Microsoft Office, Google Workspace, etc.
Features
Data automation
Can be integrated with other tools
Comes with more than 70 templates
7. Coggle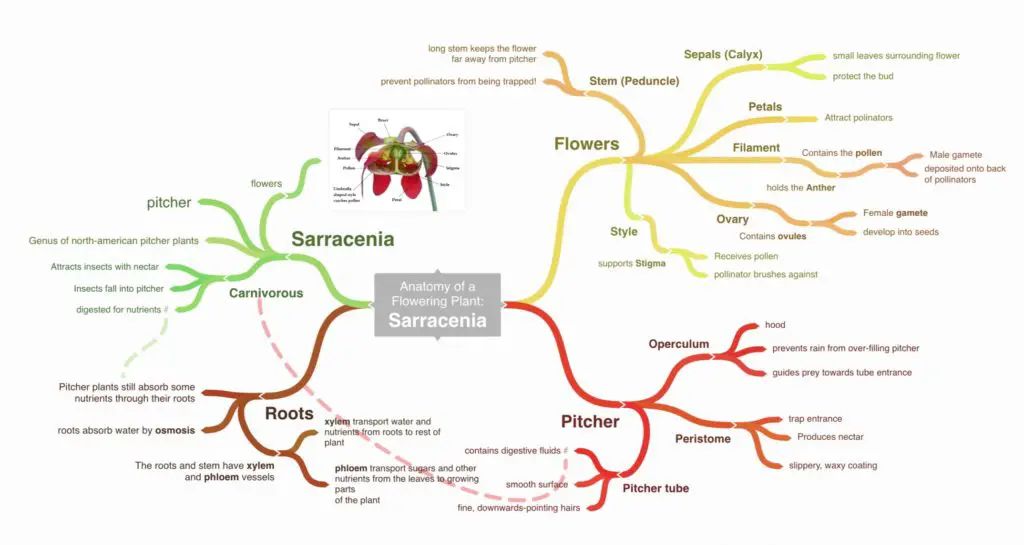 With Coggle, you can make simple flow charts and collaborative mind maps. This online tool lets you unleash your creativity and make beautiful notes quickly and easily. After you are done, you can even share them with your colleagues to work on your ideas together. This tool is ideal for making powerful online flowcharts. Unlike many other options, you don't have to download or install Coggle. You just have to log in to access the interface.
Features
Add floating images & texts
Join branches and create loops
Unlimited image uploads
8. Google Drawings
Google Drawings is ideal for small businesses. It is an efficient software for drawing and designing. It helps users to collaborate and create organizational charts, flowcharts, and frameworks from different sites. You can access this software from the Google Chrome web store. But the best part is that you can even use it offline. When using Google Drawings, you can allow your colleagues to access the file and edit the diagrams simultaneously.
Features
Provides a set of symbols for making flowcharts
Includes a lot of editing options
9. XMind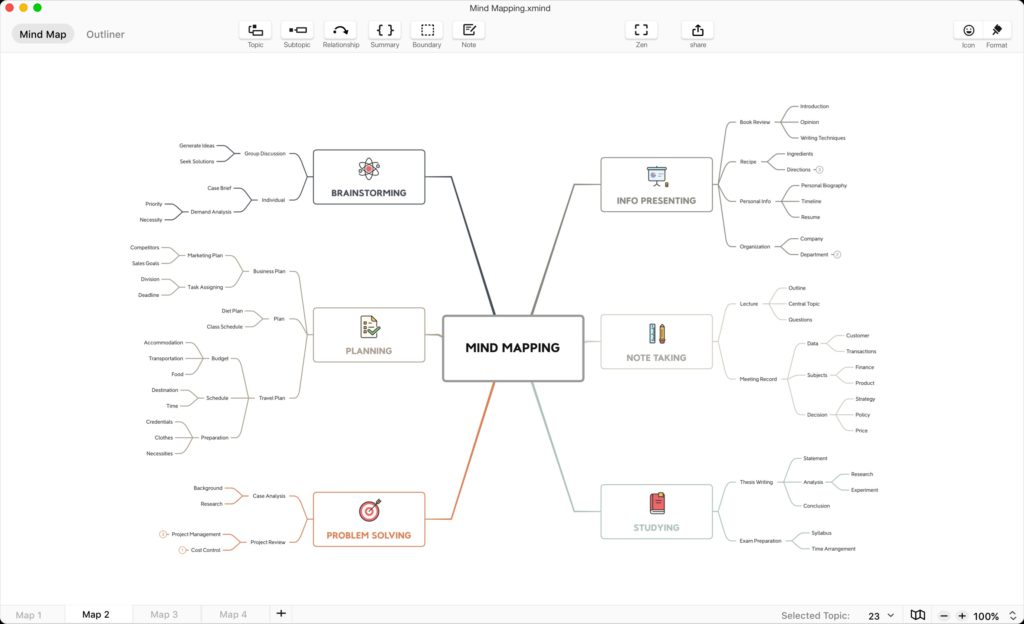 This is an integrated platform for mind mapping and brainstorming. The main purpose of this application is to inspire creativity and generate ideas. It is known to support fishbone diagrams, spreadsheets, tree diagrams, etc. For your convenience, it also lets you share and export diagrams in various formats, including Excel, PPT, PDF, etc. It also has a user-friendly interface to make your task easier.
Features
---
Protect Your Online Privacy With Surfshark
[The VPN that we use here at Tech Arrival]
---
Can make any graphic design you want
Theme editor helps to edit diagrams
10. Inkscape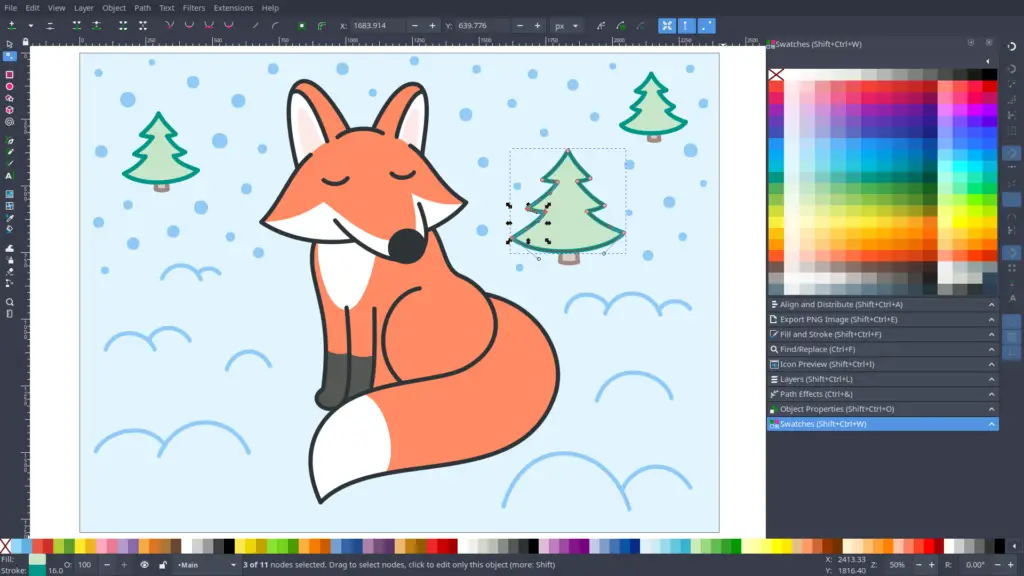 With Inkscape, you can draw freely and create any graphic presentation you desire. It is a powerful, free design tool. Users prefer Inkscape because it is packed with useful features you need. This tool is suitable for many professionals like web designers, illustrators, designers, or anyone who wants to create some vector images. It supports a wide range of file formats and has a great selection of flexible drawing tools. With all these features, it could be the perfect alternative to Visio.
Features
Broad file format compatibility
Suitable for professionals
11. Edraw Max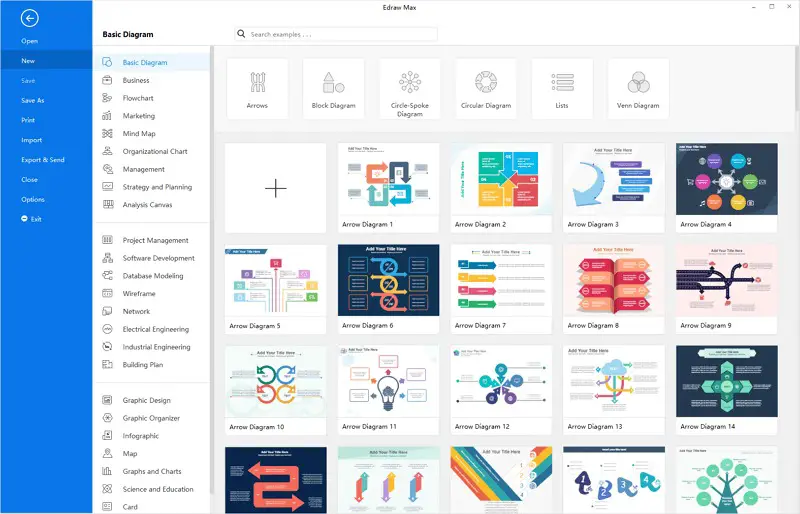 Edraw Max comes with readymade symbols to make diagramming much easier. It offers a good selection of templates and symbols that will help you to create whatever diagrams you want to make. Not just that, but it also lets you import your drawings in various file formats such as HTML, PPT, PDF, etc. This tool is good for creating flowcharts, electrical diagrams, mind maps, etc.
Also read: Custom eCommerce Development vs Open-Source Platforms
Features
Offers 280+ diagram solutions
Sharing option
12. Organimi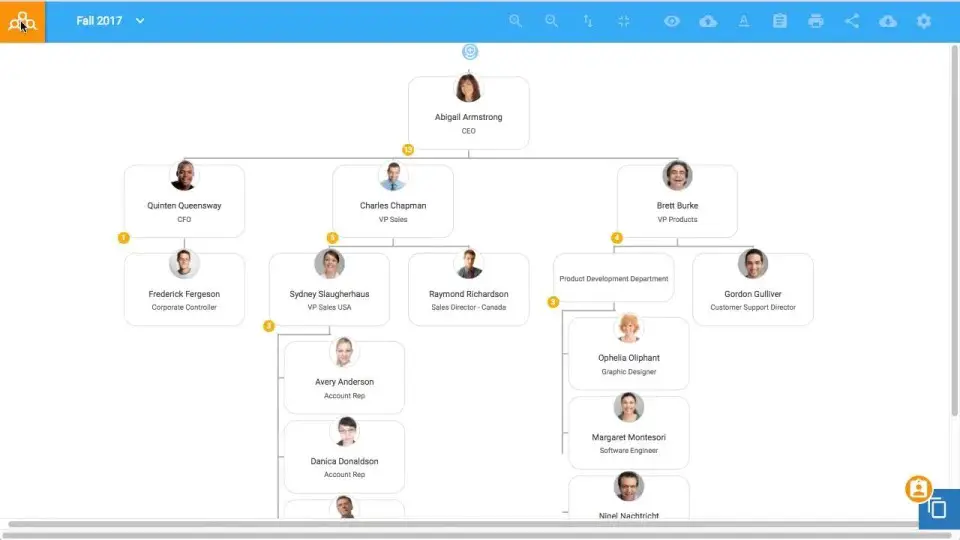 If you want an efficient chart maker for your business needs, then Organimi could be the best choice for you. Compared to other tools, this one is easy to use and also very powerful. If you are a new user, you can sign up for the free trial period and check out the features they offer. After the trial period is over, you can decide whether it is right for you. They offer an intuitive interface that allows for easy chart making. You can even print your charts and export them. Besides that, they provide custom formatting as well.
Features
Can import photos
Share your work with your teammates
Can create custom fields like URL link, tag, etc.
13. Gliffy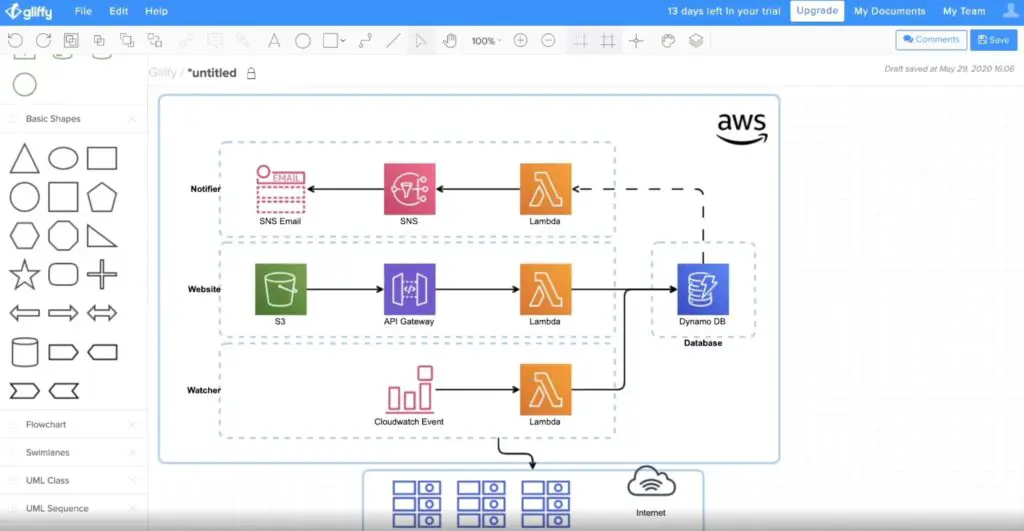 Gliffy is an online diagram and chart maker that is ideal for all businesses to use. It helps you to collaborate and communicate your ideas in a better way. This diagramming tool was created keeping the needs of users in mind. It is an easy-to-use tool that allows you to drag and drop shapes to create your designs. In addition, you can save your work and track changes whenever needed. Other features include importing and exporting diagrams for editing and sharing.
Features
Online chart and diagram maker
Integrated with Atlassian
Share with anyone
14. Graphviz
This is a tool that helps you to draw graphs specified in DOT. With the help of this open-source graph visualization software, you can represent structural information as diagrams and graphs. This tool is useful in various fields such as networking, software engineering, bioinformatics, machine learning, and web design.
Features
---
Protect Your Online Privacy With Surfshark
[The VPN that we use here at Tech Arrival]
---
Supports formats like PDF, SVG, etc.
Allows you to customize fonts, layouts, colors, etc.
Can make layered drawing of graphs
15. PlantUML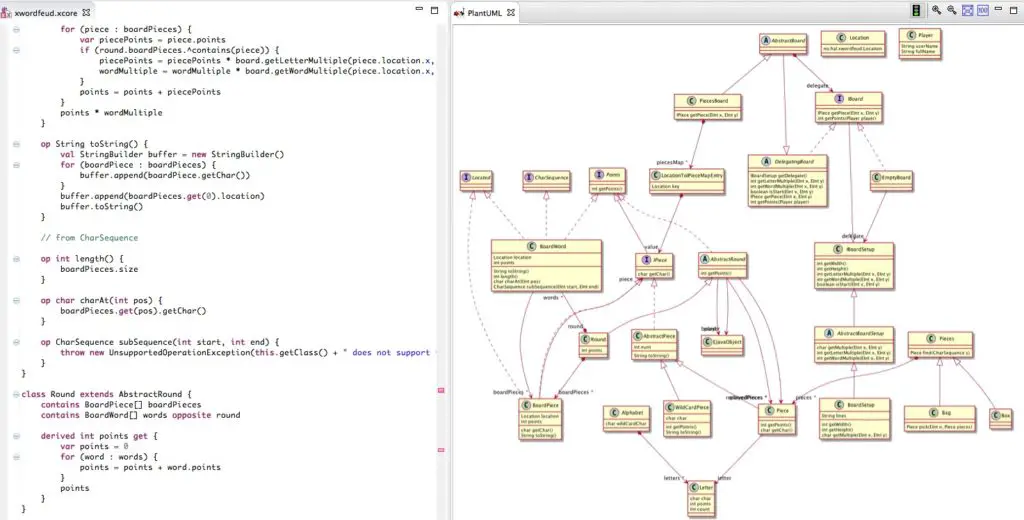 PlantUML is an open-source application that is used for creating Unified Modern Language (UML) diagrams. It utilizes the Graphviz tool to outline diagrams. With the help of this tool, you can easily create diagrams and use deployment diagrams, sequence diagrams, etc. It also provides readymade templates that make diagram-making easy and quick.
Features
Supported by macOS, Windows & Linux
Helps in quick diagram making
Can be accessed from anywhere, anytime
16. Pencil Project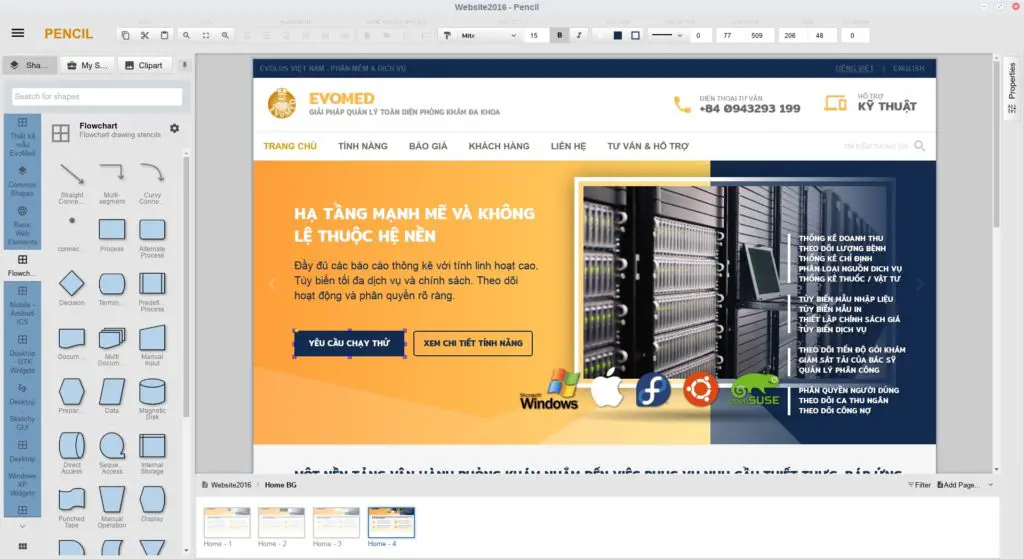 This is an open-source GUI prototyping app that is supported by all major platforms. It is built to provide a free GUI prototyping tool to users. This tool can be easily installed and use to create mock-ups on desktop platforms.
Features
Provides a large collection of shapes
Can export documents in PDF & SVG format
17. Dia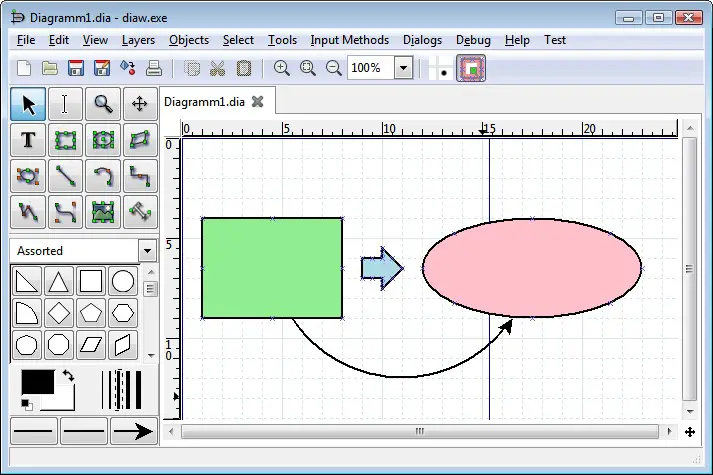 This is yet another open-source tool that is used for easy diagram making. With the help of this tool, you can draw network maps, UML diagrams, flowcharts, etc. Not just that, but you can also export your work in the desired format. The main purpose of the tool is to help you create accurate diagrams. You can run Dia from the USB stick as well. The good thing is it is supported by all major platforms, including Windows, Linux, and macOS.
Features
Program can be run from the command line
18. MyDraw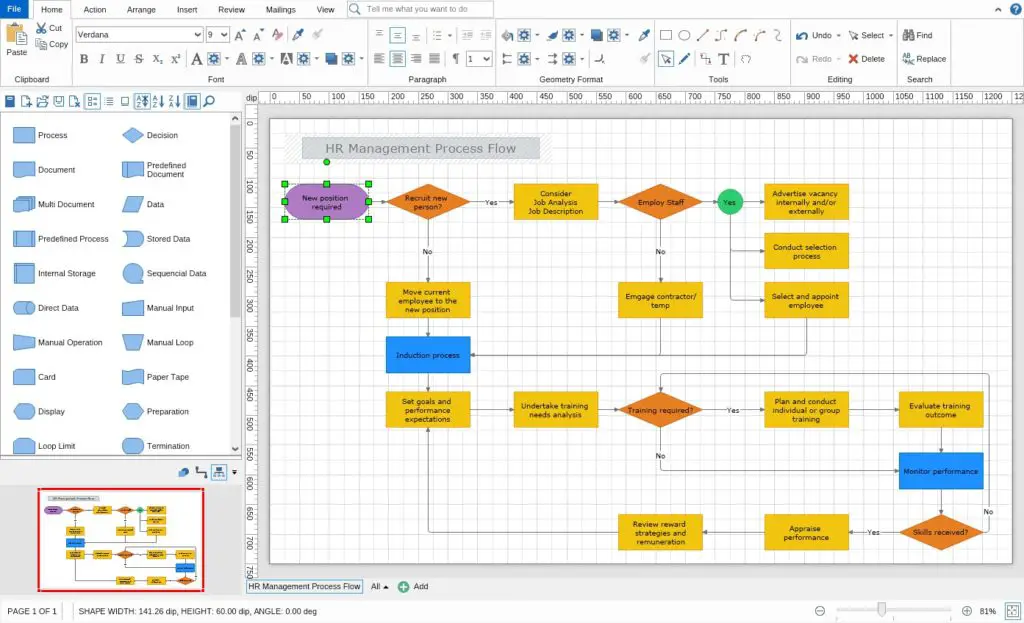 MyDraw is a feature-rich diagramming tool for macOS and Windows. It is used for creating flowcharts, mind maps, network diagrams, and everything other thing needed to simplify your business processes. The main advantage of this tool is that it can work even without the internet. In addition, it provides a good selection of shapes for creating diagrams.
Features
Provides online tutorials
Can arrange diagrams with ease
Provides over 100 templates
19. D3M
To create professional network diagrams, you need a reliable tool. This diagramming tool provides the drag and drops option for easy diagram making. In addition, it helps you to store and organize files without any hassles. Plus, it offers readymade templates to help in diagram-making.
Features
Customizable templates
Diagrams are automatically synced
20. UMLet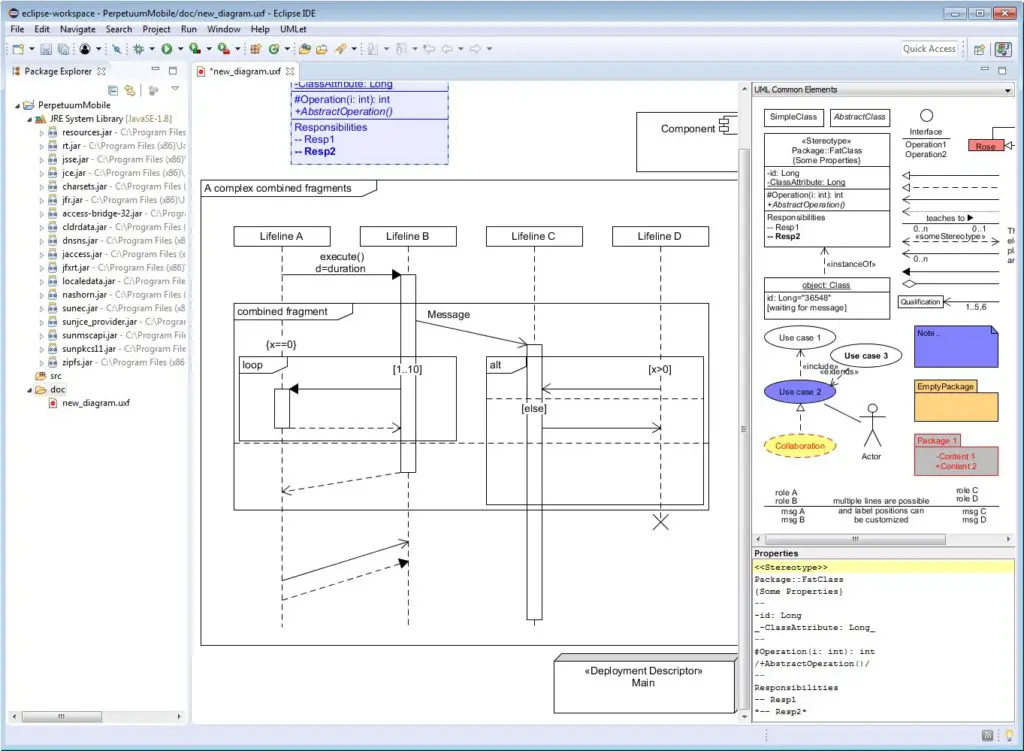 This is a Java-based UML tool that allows you to add different elements with just a double click. It has many great features that you will not find in other UML applications. You can integrate this app with Eclipse for writing code. It also supports various shortcuts for easy access. Best of all, the tool is free to use.
---
Protect Your Online Privacy With Surfshark
[The VPN that we use here at Tech Arrival]
---
Features
Allows you to copy diagrams to the clipboard
Can create custom UML elements
21. ASCIIFlow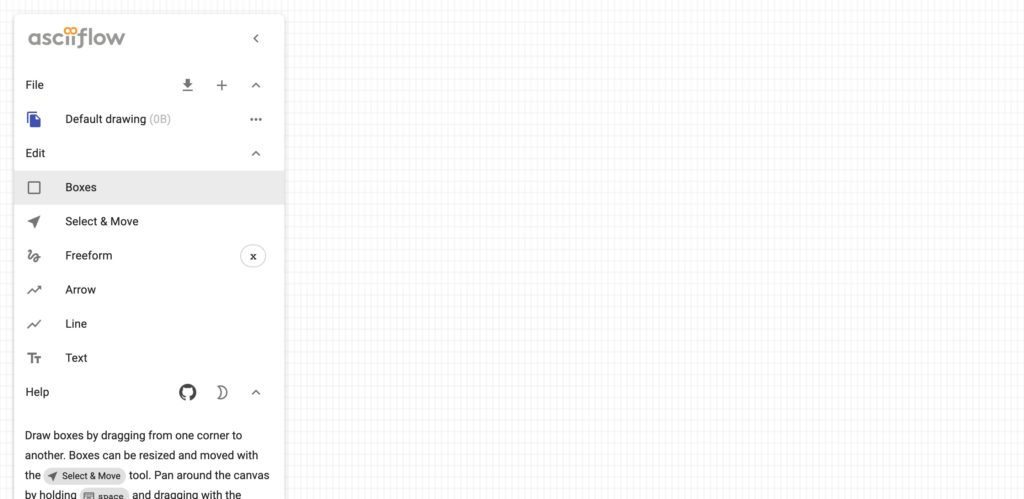 This tool was developed to create American Standard Code for Information Interchange diagrams (ASCII). The tool is easy to use and allows you to save your designs in Google Drive for easy access. You can also export your designs to simple HTML or text files. The user-friendly interface makes everything much easier.
Features
User-friendly interface
Can export designs with ease
With these Visio alternatives, you can create diagrams and flowcharts with ease. These diagramming tools are equally good and are supported by all major platforms. Unlike Visio, most of these apps are cheap, and some are even free to use.
Frequently Asked Questions (FAQs)
What is Microsoft Visio?
Microsoft Visio is a tool or software that is used for diagram-making. It helps you to draw simple and complex vector diagrams and graphics as per your business needs.
What are the best paid Microsoft Visio alternatives?
Some of the best paid Visio alternatives are LucidChart, Organimi, Diagrams.net.
What are the free paid Microsoft Visio alternatives?
The best free alternatives to Visio are Inkscape, UMLet, Pencil Project.
What is Microsoft Visio good for?
With Visio, you can organize complex ideas visually. It provides hundreds of templates to make diagramming easy. It also allows you to add and connect shapes, pictures, and texts to show relationships in your data.
Why is Microsoft Visio so expensive?
Each program in Visio is supported by a team that patches it and releases new features to it. Visio is a development tool that supports plenty of languages. It is also constantly upgraded to provide the best user experience.