The GameBoy Advance is one of the most popular hand-held gaming consoles ever made. For many of us, it made our entire childhood. 
GBA came with plenty of great titles that were filled with adventures and new experiences. If you are already feeling nostalgic, we can help you get back to the old games you used to play as a child.
You can now revisit your memories with GBA Android emulators. For those who don't know an emulator is a program that enables you to run software from a completely different device on your computer.
An Android emulator simulates Android devices on a non-android device so that you can run your software or application on a variety of devices without needing to have a physical  Android device. It provides almost all of the features of a real Android device.
If you have been looking for the best GBA Android emulator, you have come to the right place. This is because we have shortlisted some reliable options for you. You will find each of these emulators to be efficient and work just the way you expected.
Also read: 10 Best SNES Emulators For Android
List of Best GameBoy Advance Android Emulators
1. John GBA Lite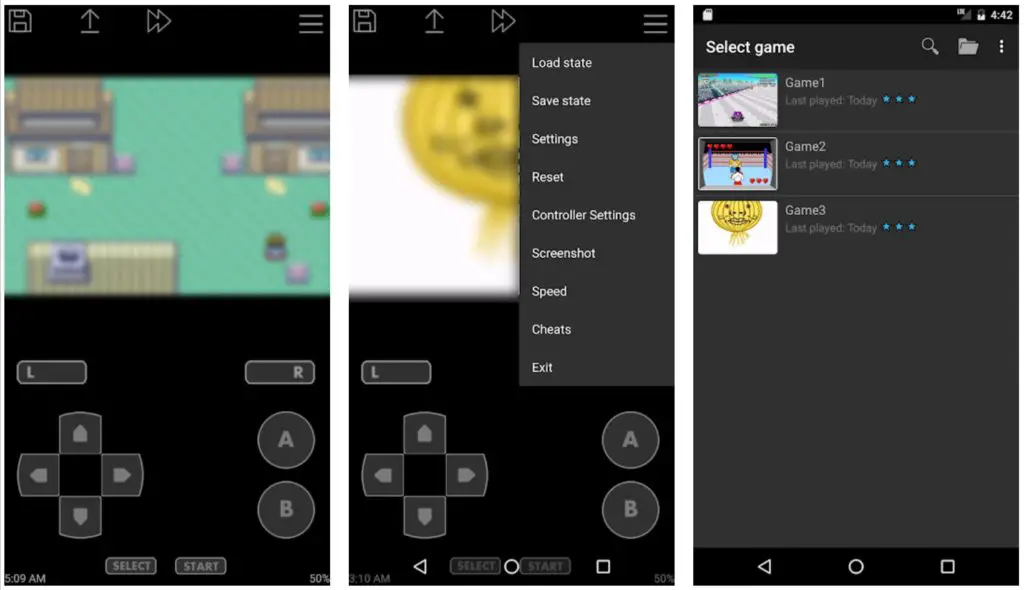 John GBA Lite is a reliable emulator for GameBoy Advance that allows you to enjoy all the popular titles from the console directly on your Android device. If you feel like you have missed out on some of the legendary games back then, you must use the John GBA Lite emulator to play those games. One of the best things about this emulator is that if you fail to save your progress within the game, the app will record your progress so you can resume from where you left.
Features
Virtual on-screen keyboard
Turbo buttons
Customizable keys
2. My Boy!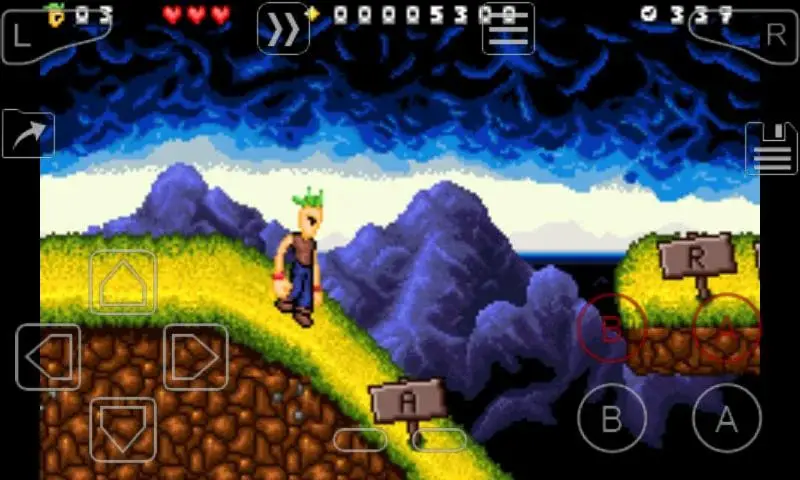 This is by far the most popular GBA emulator you will find. It is a super-fast emulator with a lot of exciting features that you will like. Unlike many other emulators, MyBoy! is supported by the widest range of Android smartphones and tablets. From expensive to low-end phones, you can run this emulator on almost any Android device you want. It can emulate almost all the aspects of the original hardware correctly. Due to its fast speed, it saves you a lot of battery. Best of all, it supports external controllers such as the MOGA controllers.
Features
---
Protect Your Online Privacy With Surfshark
[The VPN that we use here at Tech Arrival]
---
Super-fast emulation
Powerful screen layout editor
Supports external controllers
3. RetroArch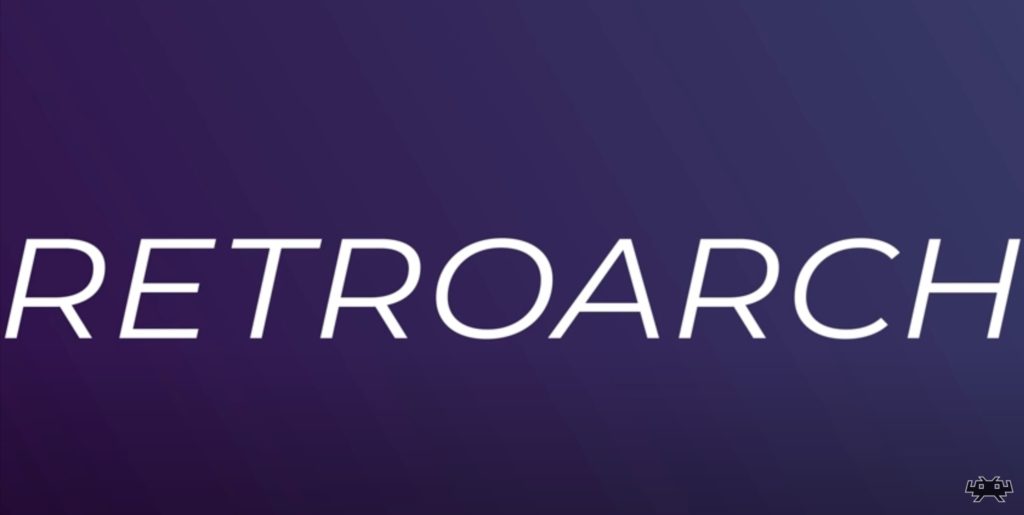 RetroArch is an open-source emulator app with a powerful interface called Libretro. With the help of Libretro, you can make cross-platform applications. The apps you make can use features such as camera support for cross-platform, location support, OpenGL, and more. Besides that, it has its built-in selection of apps to present you with 'one-stop-shop entertainment. RetroArch combined with Libretro are great for creating emulators, games, and multimedia programs. 
Features
No pop-up ads
Ability to load cheats
4. Emubox
This is a free all-in-one console emulator that supports all the major consoles such as Nintendo DS, SNES, Game Boy Colour, PlayStation, and GameBoy Advance. It comes with plenty of useful features that make it an ideal option for players. Some of the features are cheat code support, fast forward, save and load states. The best thing about this emulator is that it is free of in-app purchases. However, you will have to deal with ads.
Also read: 10 Best Nintendo DS Emulators for Windows & Mac
Features
Fast forward support
Multi-emulator
5. John GBA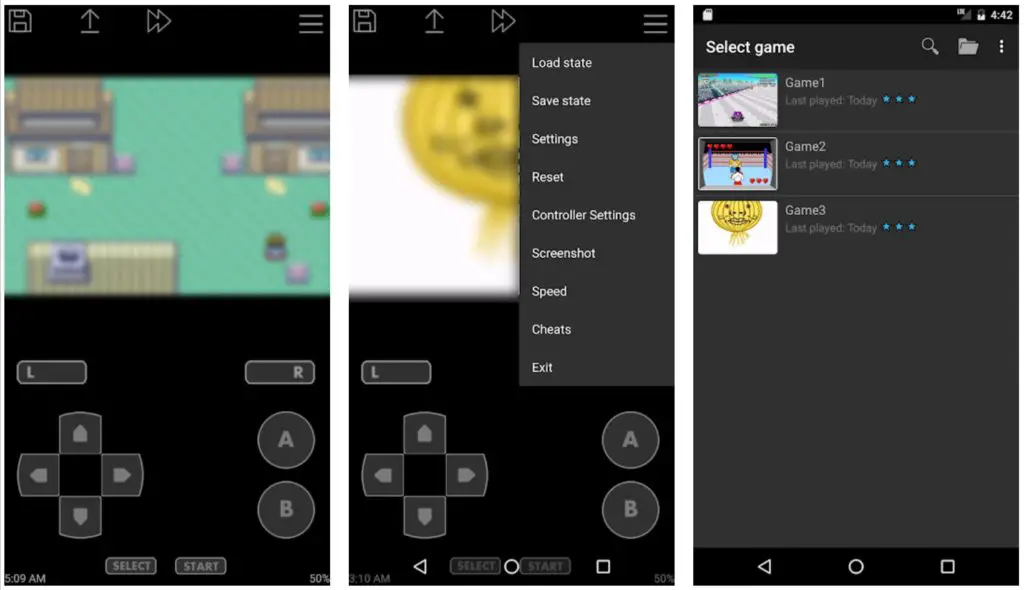 The next best option we have is John GBA (Paid Version of John GBA Lite). This is yet another advanced emulator available for Android . It is packed with many great features such as slow down modes, cheat code support, fast forward support, and more. But it doesn't have any great hardware support, which can be a little disanointing for users. Before you get your hands on this emulator, you should know that it does not work without your game files. Last but not the least, it comes with a MOGA controller and Bluetooth support.
Features
Supports cheat codes
No pop-ads
6. VinaBoy Advance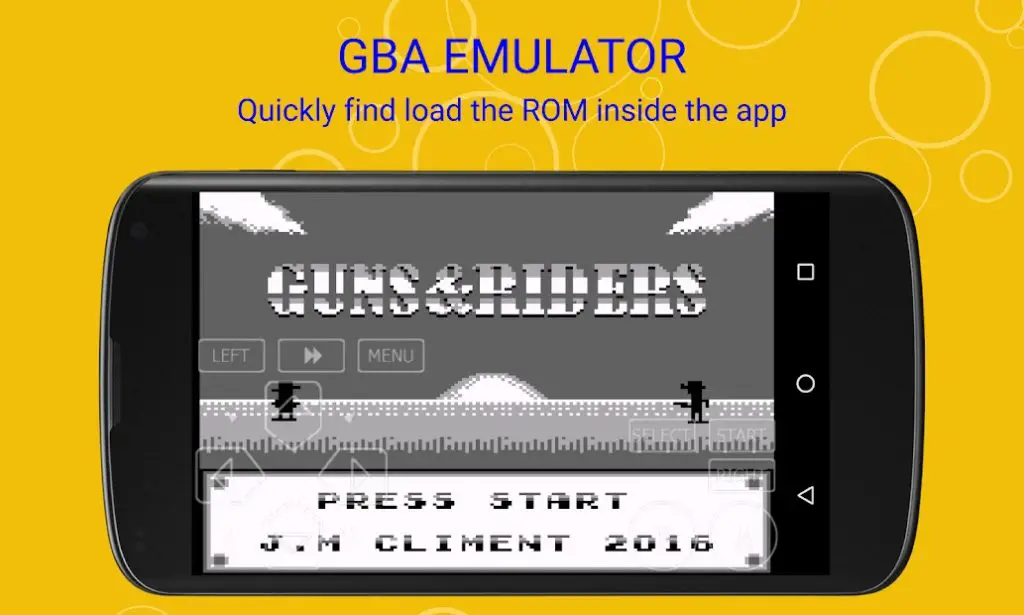 When it comes to GBA Android emulators, VinaBoy Advance is one of the best choices you can make. It allows you to quickly load a ROM. But you will have to make sure that the format is .gba, .zip, .7z, .gbc, .rar, or .sgb. This is a great emulator with fast, multi-threaded, and in-game anti-aliasing. With just a single press of a button, you can speed up your gameplay. This emulator is easy to use and moves things quickly. One of the best features is the auto-save option. It also supports cheat codes.
Also read: How to Play PSP Games on Android, iOS & PC for Free
Features
Can hold several lines of codes in a single cheat
7. John GBAC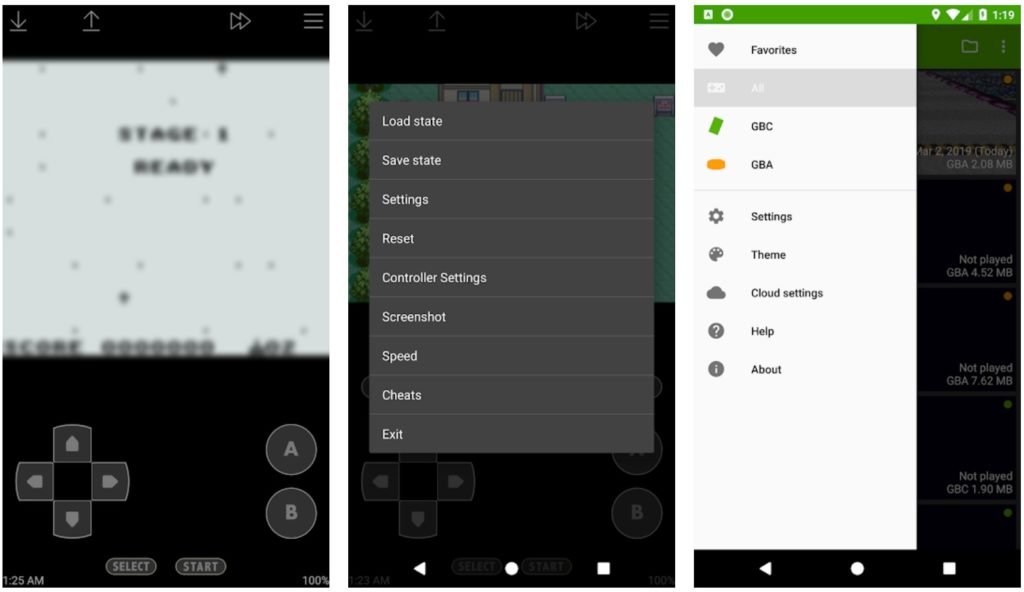 John GBAC emulator is developed for Android versions 6.0 and higher. It is the successor for John GBA Lite and John GBA. Users prefer this emulator over others because of its rich features. This emulator is specifically designed for newer Android devices. You can install this app on both your Android smartphone and tablet. If you have used John GBA before, you will surely like this one as well. Some of the notable features are support for cheat code, Dropbox support, screenshot option, and fast forward support. It can be used with external controllers such as MOGA controllers.
---
Protect Your Online Privacy With Surfshark
[The VPN that we use here at Tech Arrival]
---
Features
Bluetooth support
Search game files in internal & SD card storage
High-quality rendering
8. Pizza Boy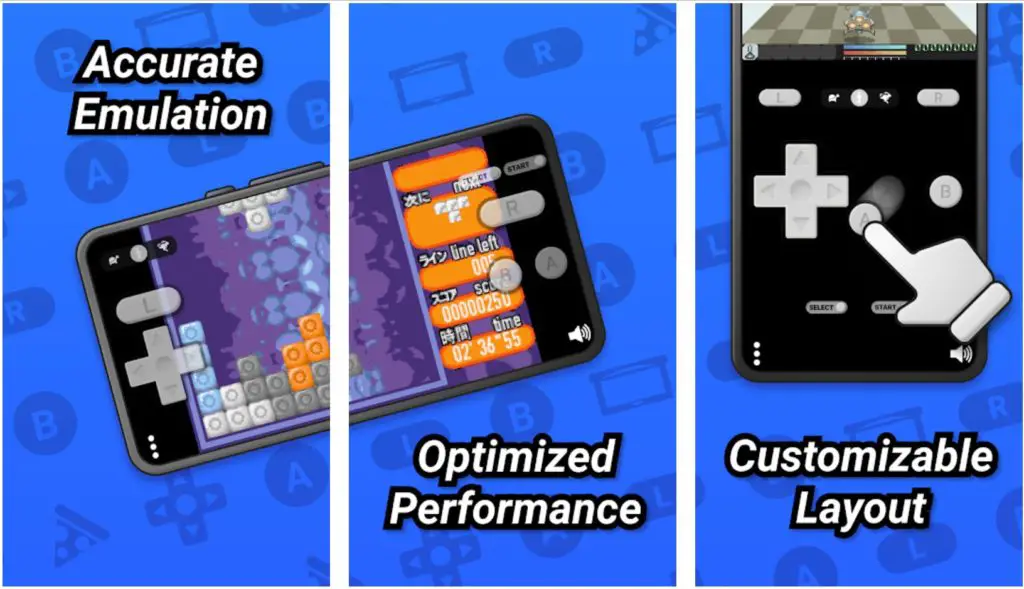 If you are looking for the best GBA emulator for Android, then Pizza Boy is the option for you. It is fast, smooth, and battery-friendly. With this emulator app, you can enjoy all your favorite retro games on your Android phone.
It can load ROMs quickly and easily. Unlike many other emulator apps, this one is free of ads. It guarantees 60 fps even if you are using old hardware. Besides that, you will find many other exciting features that will make you want this app even more. Some notable features are fast forward or slow motion support, save and restore states, capture screenshots, etc.
Features
60 fps even on old hardware
Customization options
Hardware joypad support
9. GBA.emu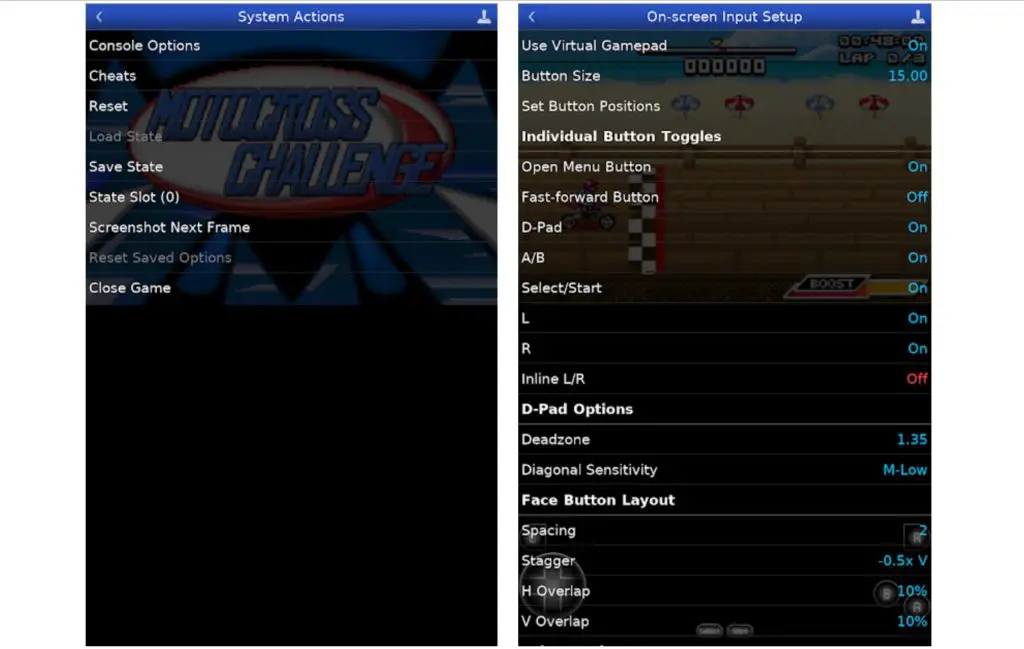 GBA.emu is the ultimate GBA emulator for Android devices. It comes with all the features you need and more. This advanced open-source GBA emulator app is based on VBA-M r1097. It comes with a user-friendly interface that makes it easier for users to use it. It focuses on low audio/video latency and support for a wide variety of devices. It supports games in .gba format, and optionally in RAR, ZIP, or 7Z files. Besides that, it also supports cheat codes. The multi-touch controls allow you to configure the app as per your needs.
Features
HID Bluetooth/USB gamepad & keyboard support
High-level BIOS emulation
Backup memory and save state support
10. VGBAnext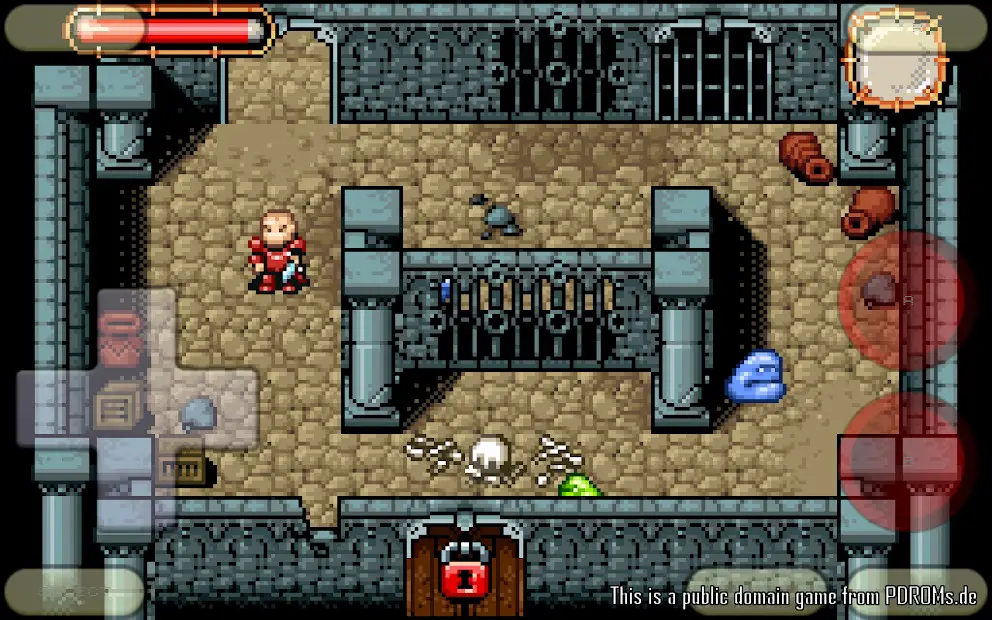 VGBAnext provides different types of GBA emulators for Android devices. It runs games written for GBC, GBA, NES, GB, DiskSystem, Famicom, and VS System gaming consoles. One of the many features is the controller support. If you are tired of using on-screen controls, then you can have MOGA controllers to play. This emulator is mainly developed for Android devices and allows you to save game progress at any moment. You can also rewind gameplay whenever needed. For convenience, it is also compatible with Google TV, Android TV, and various gamepads, including Moga, Xperia Play, Nyko PlayPad, and others.
Features
Landscape and portrait modes
Save gameplay
Share your current progress 
Conclusion
With these GBA emulators, you can play all the titles you missed before. All you have to do is just download any of the emulators on your Android device and you are good to go. These emulator apps are compatible with both Android smartphones and tablets.
Also read: How to Play Sony PlayStation 2 Games on PC
Frequently Asked Questions (FAQs)
What is a GBA Emulator?
A GBA emulator is a software program created by third parties that are used to play GameBoy Advance games on a platform that it was not created for.
---
Protect Your Online Privacy With Surfshark
[The VPN that we use here at Tech Arrival]
---
What are some of the Best GBA Emulators for Android?
Having a reliable GBA emulator allows you to play any GBA title you want. No doubt, you will come across many of them. But the best ones are John GBA, MyBoy, and RetroArch.
Are Game Emulators Illegal?
Emulators are legal, but sharing copyrighted ROMs online is not. You can download an emulator and use it to play games on various platforms.
What is John GBA?
John GBA is an emulator for GameBoy Advance that lets you play thousands of legendary games from the console directly on your android tablet or smartphone.
What is the difference between GameBoy Advance and GameBoy?
GameBoy Advance and GameBoy are two different consoles. The GameBoy Advance is much smaller, and also comes with a flip-up screen. Along with that it also has a rechargeable battery that lasts longer.
Why do GameBoy Advance Games Die?
Gameboy Advance games die when the battery dies. When that happens, all the saved information of the game disappears.