In today's age of AMOLED and LCD panels, we no longer need screensavers. That's because screensavers were mainly needed to prevent burn-in on CRT monitors. But modern monitors don't need this kind of protection as they come with built-in burn-in protection.
However, this doesn't imply that screensavers are not useful. They serve as a good security feature, especially when you choose to enter login details after activating the screensaver. If nothing else, it at least makes your screen look nice.
If you are bored of the screensavers that came with Windows 10/11, you are in the right place. In this post, we are going to share with you some awesome screensavers that you can use. Here are 15 cool screensavers to use on your Windows. These screensavers are designed to act as eye candy for your computer.
Also read: 10 Best Windows Themes and SkinPacks
List of Best Screensavers for Windows 10/11 
1. Wallpaper Engine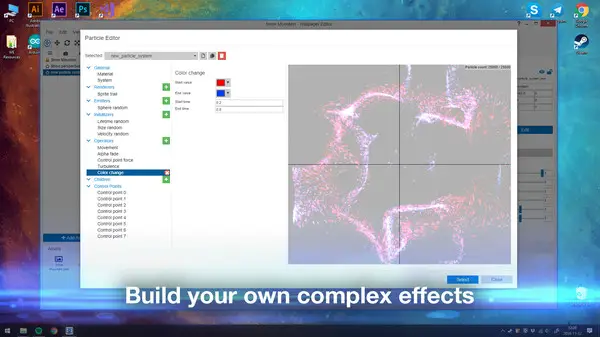 Wallpaper Engine on Steam is an efficient tool that allows you to create your animated screensavers and wallpapers on Windows. It is not only affordable, but you also gain access to thousands of other screensavers created by other users.
Features
Inexpensive
Allows to create of animated screensavers
Access to screensavers created by other users
2. Fliqlo Flip Clock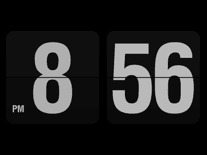 If you want a very simple-looking screensaver, then this could be an ideal option for you. The credit for the Fliqlo flip clock screensaver goes to Yuji Adachi, a Japanese developer. It shoes the time against a black background in either a 24-hour or 12-hour format. It features the design of an old-fashioned flip clock, which can also be customized. This screensaver is also supported by Mac OS.
Features
Very simple & basic
Customizable options available
Tells time in 24hour/12hour format
3. Living Marine Aquarium 2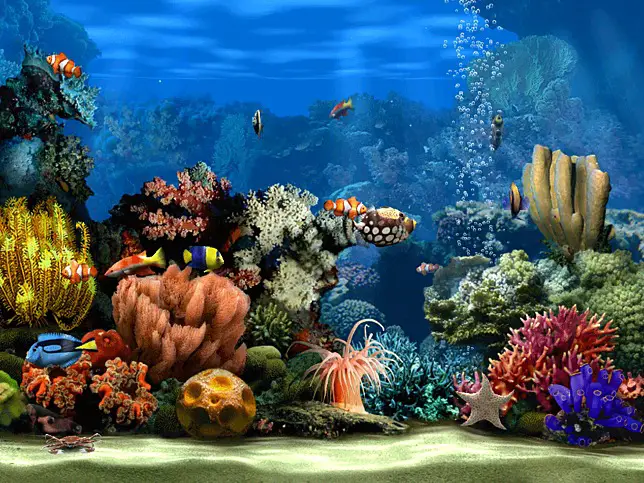 This marine aquarium-style screensaver is perfect for someone who loves the aquatic world. Living Marine Aquarium version 2 screensaver features 18 different animated species of fish along with several other sea creatures. Besides that, it also includes 3 aquariums. But what is more impressive is the graphics quality, which can be altered from the settings panel.
Features
---
Protect Your Online Privacy With Surfshark
[The VPN that we use here at Tech Arrival]
---
Stunning screensaver
Graphics quality can be adjusted
Features many different aquatic species
4. Apple TV Ariel Views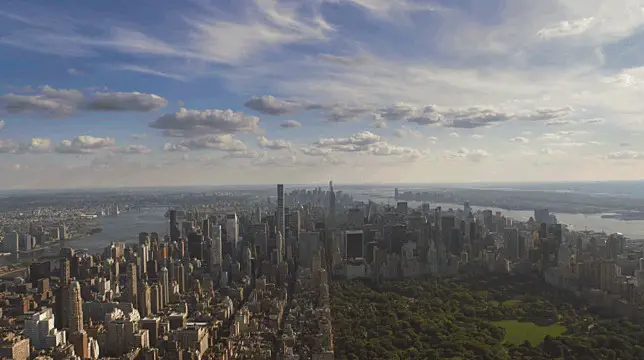 Apple TV Ariel Views is yet another great screensaver you can download for your device. It includes all the screensavers in the Apple TV media device. It features stunning aerial views of different cities/countries such as San Francisco, New York, Hawaii, China, and other places. It receives regular updates, and thus, you can enjoy the latest videos and Ariel views. You can also add specific Ariel views to favorites. 
Features
Ariel views of beautiful places
Regular updates
Allows you to add Ariel views to your list of favorites
5. IMAX Hubble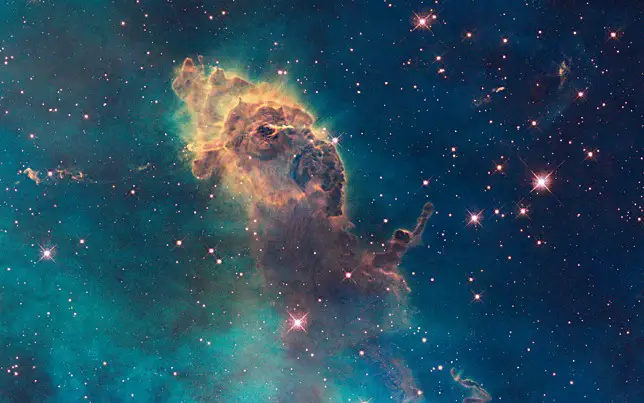 If you are intrigued by the universe, you will surely love what IMAX Hubble offers. It is a slideshow-style screensaver for the 2010 IMAX film Hubble 3D. The screensaver includes amazing pictures of space taken by a telescope. It pulls in photos from the Hubble site. It has some of the stunning images of space that you will ever see.
Features
Stunning images of space
Slideshow style screensaver
Based on the 2010 documentary
6. SurveillanceSaver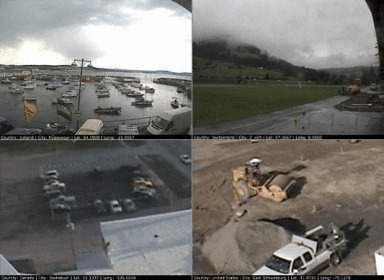 SurveillanceSaver is a unique screensaver compatible with Windows and macOS. It includes live images of more than 400 network surveillance cameras worldwide. You will get to see live images from a surveillance camera, makes this screensaver more interesting.
Features
Shows live images
Source images from surveillance cameras worldwide
Very unique 
7. 3D Pipes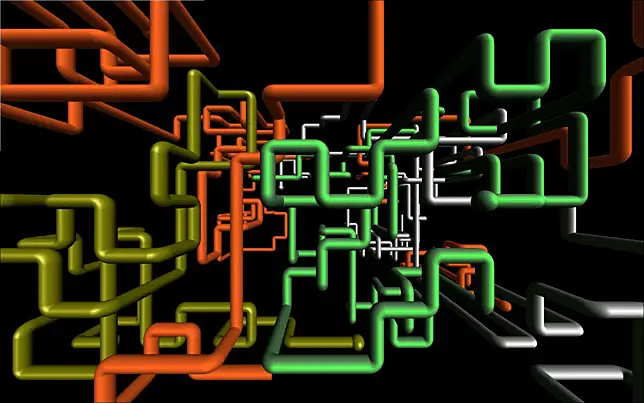 With 4.5 star ratings, this is one of the best screensavers designed for Windows. It features colorful pipeline structures in 3D. This classic animated screensaver is what you need to make your screen look good. The good thing is you can customize the screensaver as per your liking. This can be done by accessing the settings panel.
Features
Customizable screensaver
Features colorful pipeline structures
3D design 
8. Midnight Beach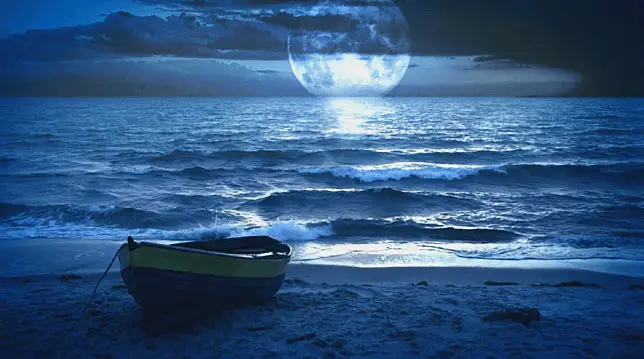 Who doesn't like the sight of a midnight beach? This screensaver for Windows features the most beautiful images of a midnight beach that you will ever see. It shows the waves slowly rolling onto the beach with a small fishing boat resting in the sand. The shining bright moon in the night sky adds to the beauty of the screensaver. You can even size the screensaver to fit your screen.
Also read: 9 Best Free Registry Cleaners for Windows
Features
---
Protect Your Online Privacy With Surfshark
[The VPN that we use here at Tech Arrival]
---
Can be resized
Stunning view of a midnight beach
Has a calm effect
9. 3D Maze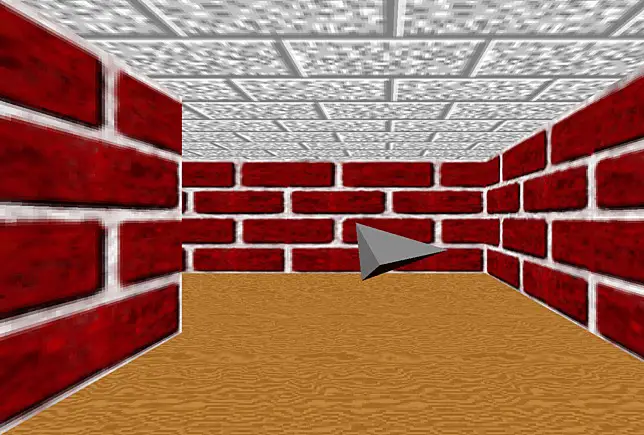 Next, we have the classic 3D maze screensaver. This is not a new screensaver as it was previously shipped with Windows '98 and '95. It moves through a maze made of red brick walls and running into various obstacles on the way. If the screensaver doesn't fit the screen size, no worries, as it can be adjusted from the settings panel. All you have to do is put it in full-screen mode.
Features
Classic maze design
Moving screensaver
Comes with a full-screen mode
10. BlueScreen Screen Saver v3.2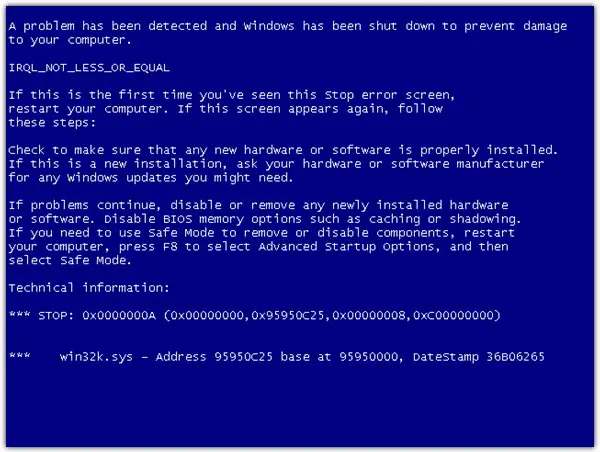 The BlueScreen Screensaver mimics the infamous Blue Screen of Death that shows up on an NT system whenever something goes wrong. This is a unique screensaver that simulates start-up screens shown during system booting. It simulates boots every 15 seconds while the system start screen is obtained from your system configuration. It is so accurate that it can easily dupe even advanced NT developers.
Features
Mimics Blue Screen of Death
Advanced screensaver
Stimulates boots every 15 seconds
11. Helios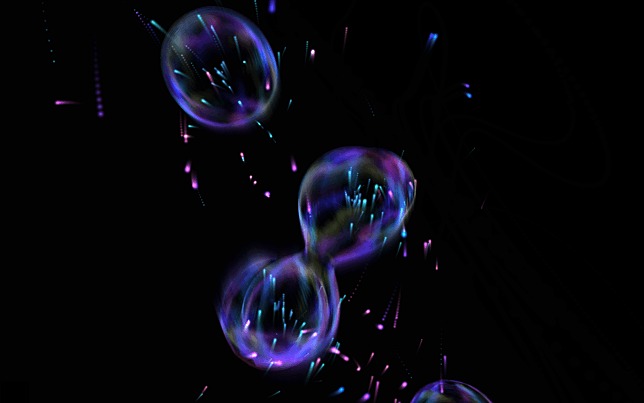 The Helios screensaver is yet another stunning screensaver that you cannot get your eyes off. It features repulsion and attraction particle effects with colorful results. It allows you to set the number of emitters and ions. Not just that, but you can also adjust the camera speed and animation. Even the frame rate limit and motion blur feature can also be customized as per your liking.
Features
A lot of customization options
Beautiful design
Highly rated by users
12. The Matrix
If you are looking for a fast screensaver for your Windows, then this is the best bet for you. It features the green "Matrix" cipher-code. If you have watched the movie with the same title starring Keanu Reeves, you already know what we are talking about. You can also add messages to be displayed and decoded in real-time. Besides that, you can even change the color, speed, size of the green "rain".
Features
Based on the movie The Matrix
Can be customized
Fast and small screensaver
13. Hyperspace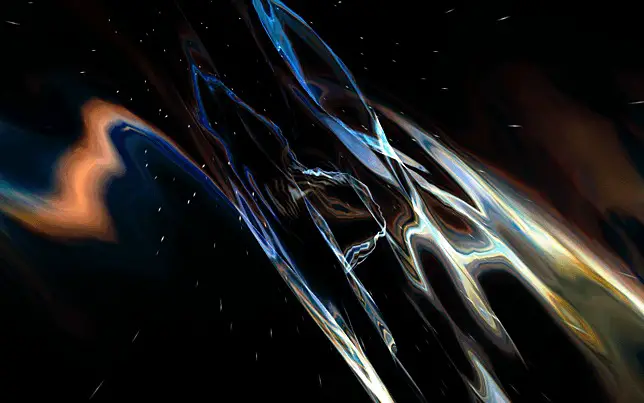 Hyperspace is a space flight simulation screensaver. It features stunning pictures and allows you to explore the far reaches of space. This screensaver is something you haven't seen before from shining stars to cosmic planes and endless shimmering tunnels. You can adjust the view depth, speed, number, field of view, and size of the stars. It also allows you to set a limit on the frame rate.
Features
Stunning space pictures
Let users set the frame rate
Customizable
14. Underwater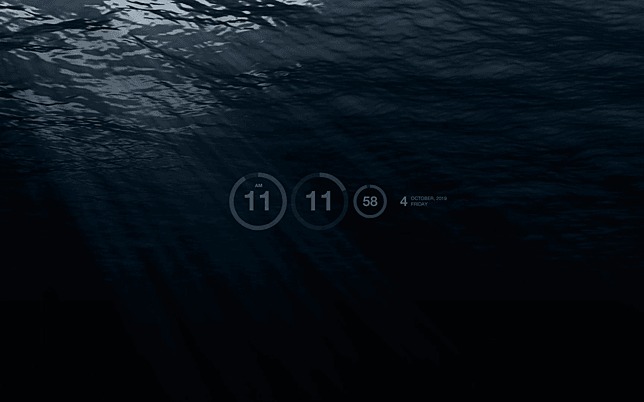 If you are a water baby, then you will find this screensaver attractive. It features a beautiful underwater scene that you have never seen before. The view of realistic waves in this animated screensaver looks amazing. It also features a semi-transparent digital clock to show the current time and date. You can switch between a 12 and 24-hour format. If you don't want the clock, you can even remove it.
---
Protect Your Online Privacy With Surfshark
[The VPN that we use here at Tech Arrival]
---
Features
Underwater view
Removable transparent clock
The clock has both 12/24 hour format
15. Hal 9000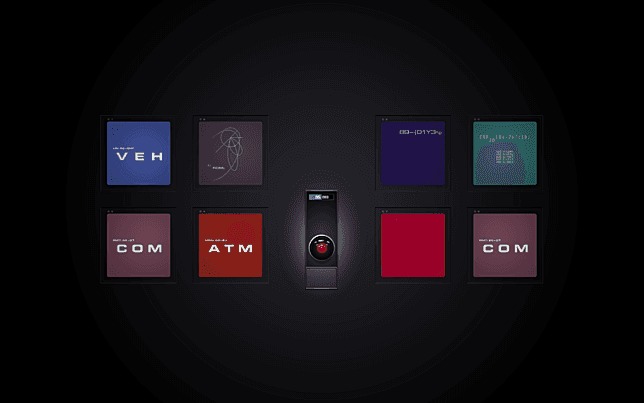 This is the Basic Edition of the HAL 9000 screensaver featuring 28 different animations. This screensaver is a re-recreation of the HAL 9000 console from the movie 2001: A Space Odyssey. In the movie, HAL 9000 is an AI computer that can interact with humans and control the systems of the Discovery One spacecraft.
Features
No sound effects included
Unique screensaver
Based on a movie
So these are some of the stunning screensavers for your Windows device. Since many of them are customizable, you can set them as per your liking.
Also read: 11 Best Photo Viewers for Windows
Frequently Asked Questions (FAQs)
Why use Screensavers on the Computer?
Screensavers were originally designed to protect monitors from phosphor burn-in. Early CRT monitors had issues with the same image being displayed for a long time. But modern monitors don't need any such protection.
What is a Screensaver?
A screensaver is a computer program that fills the screen with moving patterns or images when the computer is not used for a long time. The main purpose of screensavers was to prevent burn-in on CRT computer monitors.
What is the Difference Between Desktop Wallpaper and Screensaver?
Desktop wallpapers or screensavers are two ways of personalizing your desktop environment. But the main difference is that a screensaver occupies your entire screen after a long period of inactivity. It temporarily replaces your screen with a slideshow of images or animation.
Do Screensavers Reduce Power Consumption?
Screensavers protect monitor screens by providing moving images during times of inactivity. But they don't help save energy. Instead, many screensavers consume more power.
Are Screensavers Safe to Use?
Yes, it is completely safe to use a screensaver on your computer. However, the file you download is infected with a virus; then, it will impact your desktop. This is why you are recommended to download screensavers from a safe site.