Every time you install a new program on your PC, all the information gets stored in the registry of your device. Over time, the registry gets bloated with stored information, which eventually slows down your PC.
Unfortunately, Windows doesn't come with a built-in registry cleaner. This means you have to take the matter into your own hands. To clean the registry, you need an efficient registry cleaner. The good news is you will find plenty of free registry cleaners out there. If you are looking for the best registry cleaners for Windows, you are in luck!
The primary purpose of a registry cleaner is to clean the Windows registry. It is used to remove redundant registry files and entries. This helps in restoring the speed of your PC and also reduces the risk of errors.
Also read: 11 Best Download Managers for Windows
Here are some of the best free registry cleaners you can use for your Windows:
List Of Free Registry Cleaners For Windows
1. Restoro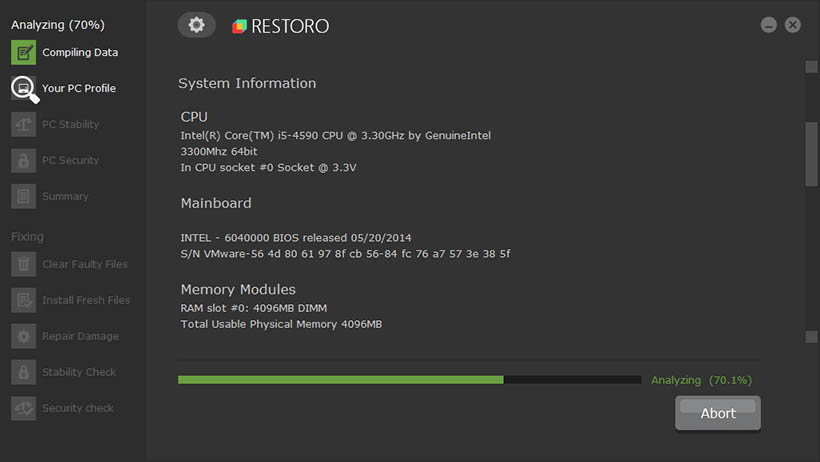 Restoro is a complete system solution for your device. It removes unwanted entries from the registry and detects malware threats, dangerous websites, and much more. With the help of this software, you can restore the peak performance of your device. It actively protects your computer and also fixes error messages. You can even use it to repair and rebuild your Windows OS.
Features
Restore and replaces DLL files
Convenient PC repair anytime
Free disk space
Detect threatening apps
Virus protection
Restore peak performance
2. Advanced SystemCare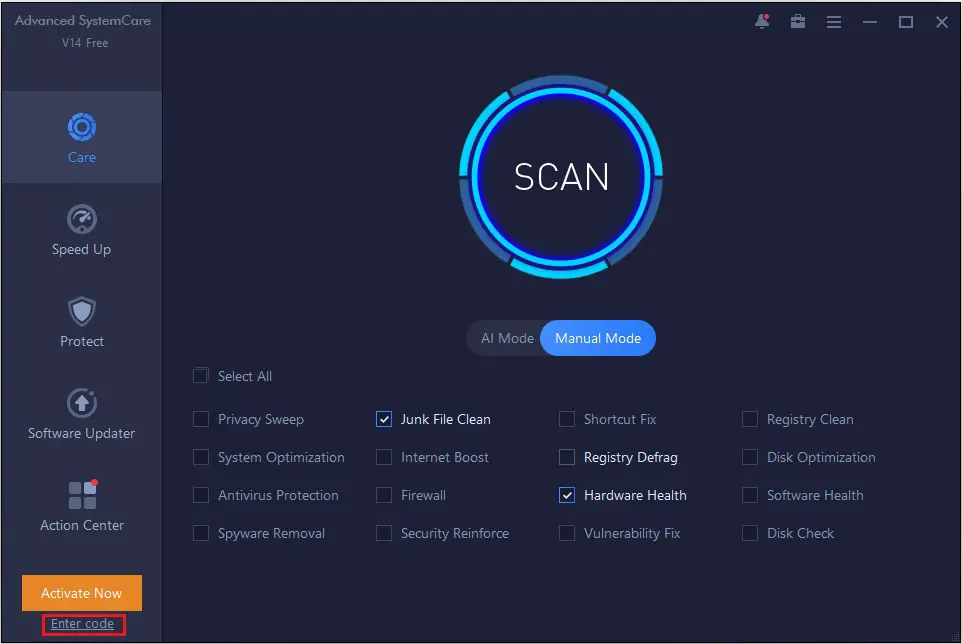 Advanced SystemCare is what you need for your PC. It is a simple and user-friendly software that helps speed-up and optimizes the performance of your device. It is an advanced tool that ensures your PC performance like new. It provides deep registry cleaning with artificial intelligence. You can use it to optimize your browser settings for faster speed. Plus, you can use it to boost your system's security.
Features
Speeds up your computer
Fix Window issues
Deep registry cleaning with AI
One-click to keep important programs up-to-date
Auto RAM clean-up
3. Iolo System Mechanic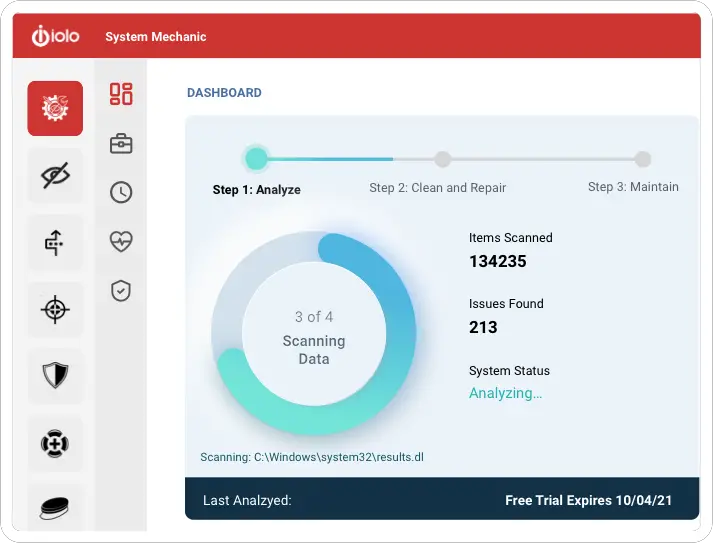 Iolo System Mechanic is the ultimate PC protection you need. It comes with several useful functions and features that you will be thankful for. This is an all-in-one Windows optimization, online privacy, and antivirus software. It speeds up your computer and provides deep registry cleaning. It can even detect the programs that slow down your device. Also, it removes various junk files and frees up disk space.
---
Protect Your Online Privacy With Surfshark
[The VPN that we use here at Tech Arrival]
---
Features
Improves speed
Removes browsing history safely
Antivirus solution
Privacy protection
Removes malware 
4. Advanced PC Cleanup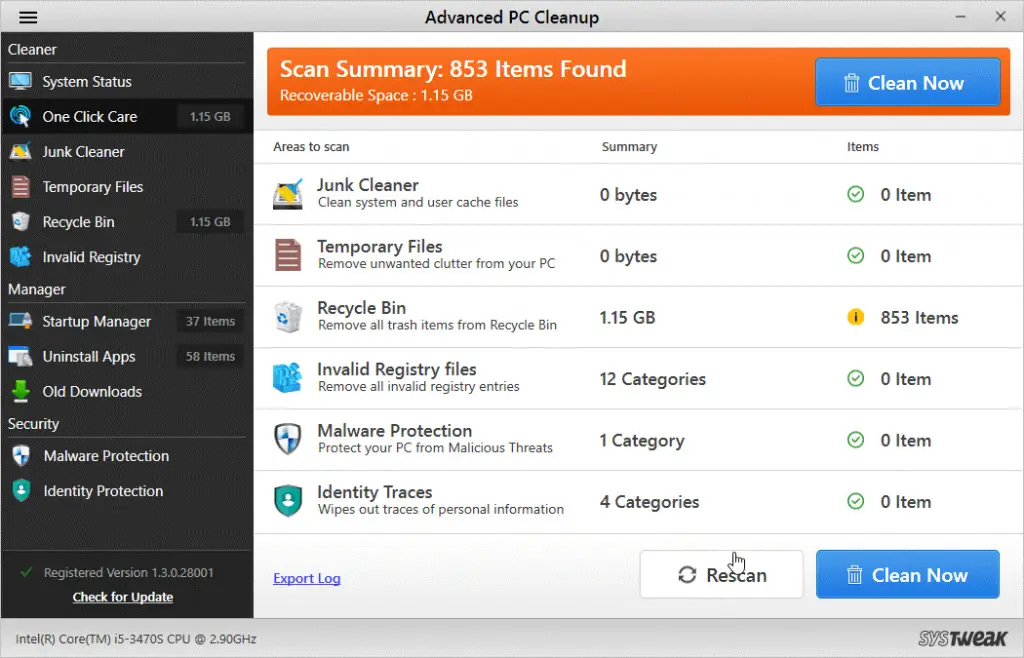 With Advanced PC Cleanup, you can enhance the overall performance of your PC. If you are tired of dealing with a slow computer, this is what you need to fix it. For those who don't know, this is the enhanced version of RegClean Pro. It efficiently removes all redundant files and apps from your PC in just a few clicks. Not just that, but it also protects your computer from potential malware threats. It also comes in handy to remove personal information saved online. You can use this software to uninstall unwanted apps and disable start-up items.
Features
Updates drivers
Protection against malware
Scans PC for clutter
Clean junk files with ease
Manages all start-up programs
5. Auslogics Registry Cleaner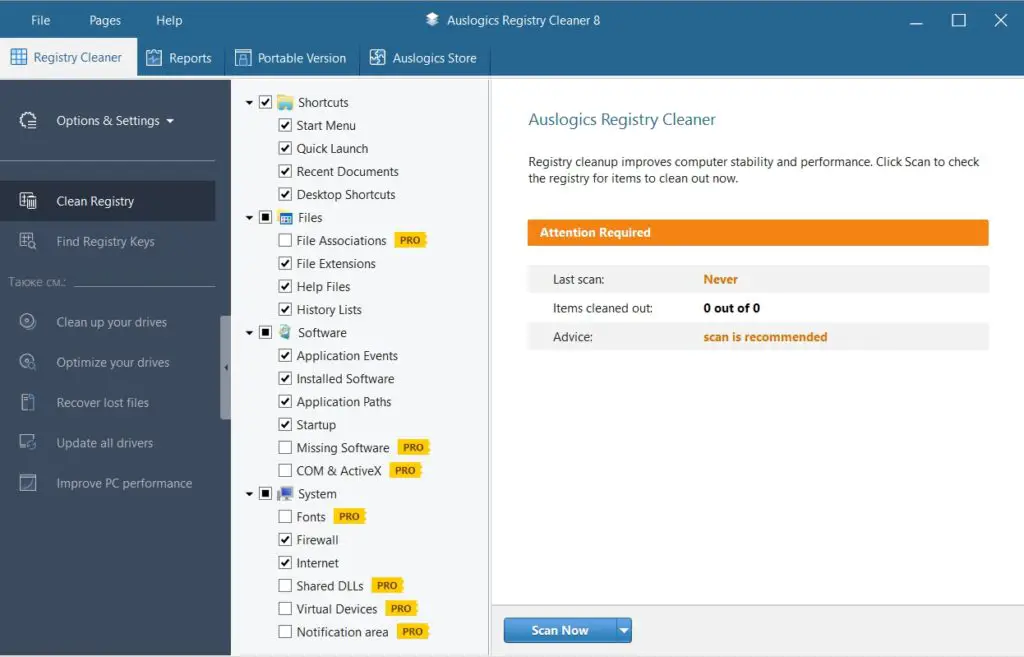 This is yet another best free registry cleaner made for Windows. It is safe and easy to use, which makes it an ideal choice for first-time users. With the help of this software, you can easily remove all the unwanted entries from your Windows with just a click. It also gives you full control when deleting the entries. In other words, it allows you to choose the entries that you want to remove. This software has received 5-star awards and is trusted by 20 million people out there.
Features
Efficient registry cleaner
Safe to use
Gives you full control
Deletes uninstalled software leftovers
Pro version available (paid)
6. CleanMyPC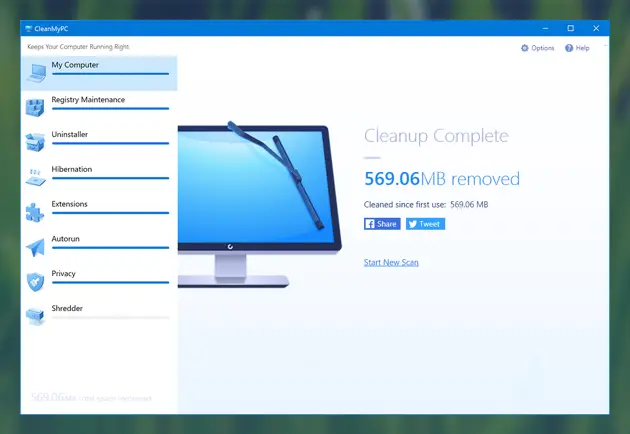 This is an essential PC cleaning software that removes all useless entries and files from your Windows registry. With this software, you can keep your PC running new. It scans your entire PC and cleans up junk files to speed up the device. This is more like a PC cleaner and is a must-have for every Windows user. It comes with the multi uninstaller feature, which allows you to get rid of multiple apps at a time. Not just that, but it also removes all their leftovers that are usually overlooked.
Features
Efficient PC cleaner
Removes junk files, cache, and other unwanted files
Removes uninstalled program leftovers
Uninstall multiple programs at once
7. AVG TuneUp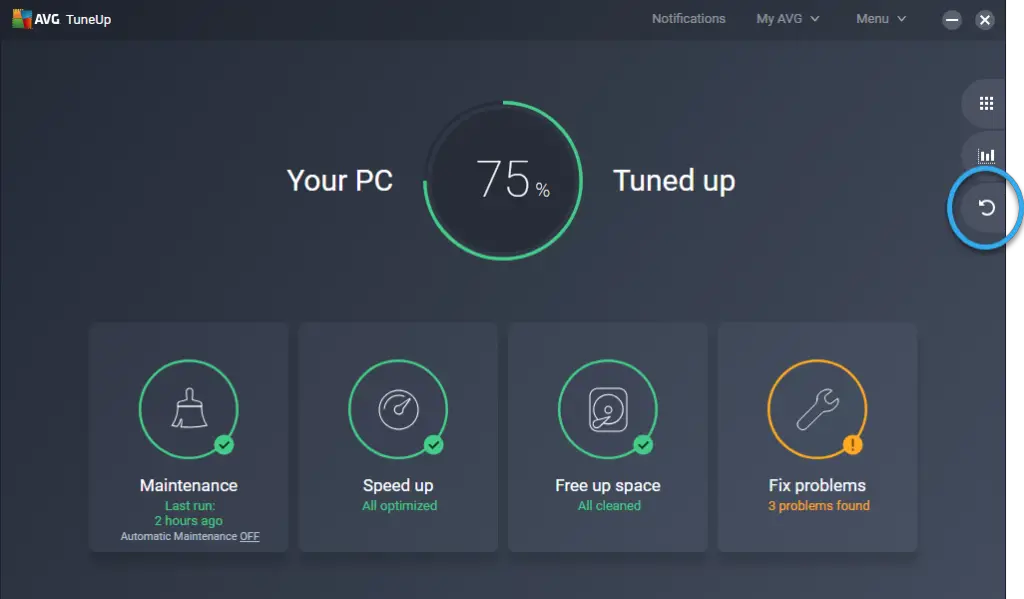 If you are looking for a registry cleaner software that will clean and speed up your PC, this could be the ideal choice for you. With its advanced performance optimizer, you can restore the performance of your PC. It provides all-around automatic maintenance so that you don't have to be bothered. Using this software, you can also uninstall programs that you don't need. It can also remove junk files that slow down your device. In short, it has all the necessary features you need.
Features
Removes junk files
Speeds up your PC
Help uninstall unwanted software
Updates programs automatically
Automatically cleans registry
8. WiseCleaner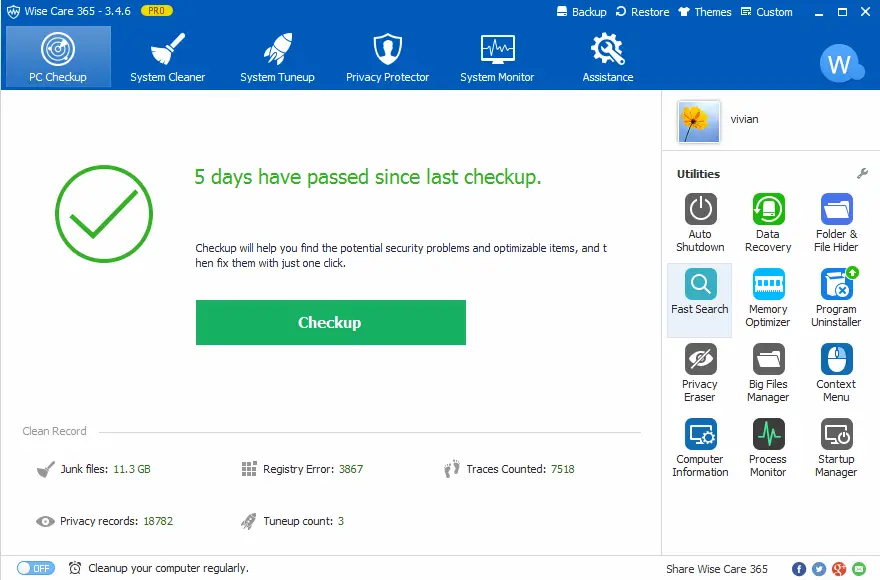 To optimize the performance of your PC, this is the best software you can use. It stabilizes and secures your system like no other software. It efficiently cleans all junk files to free up space. Not just that, but you can even use it to recover deleted files such as images, documents, and others. It can scan your whole PC and remove registry clutter to speed up your PC. This is an all-rounder PC cleaner program made for Windows users.
Features
---
Protect Your Online Privacy With Surfshark
[The VPN that we use here at Tech Arrival]
---
Wise data recovery
Folder hider
Protects your privacy
Fix your PC issues
Free up disk space
9. Defencebyte Computer Optimizer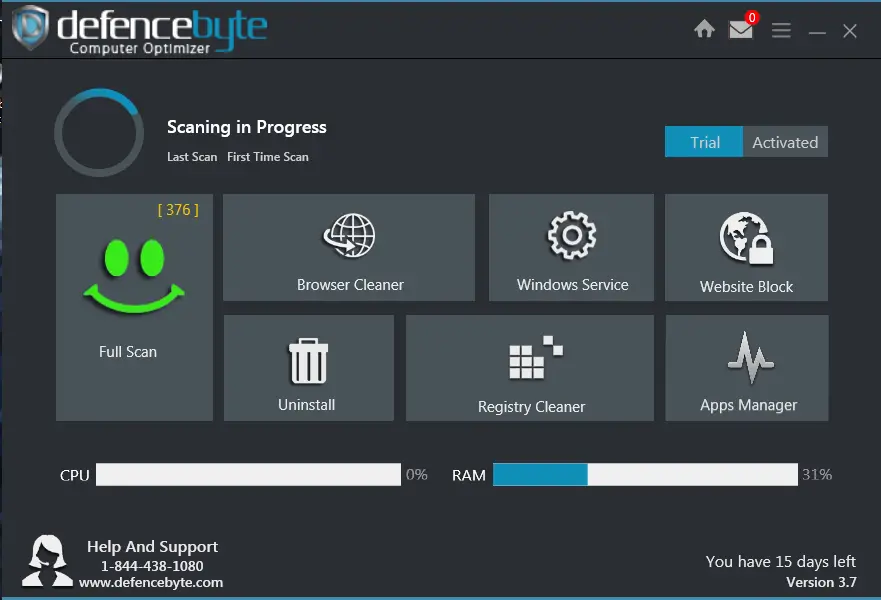 Lastly, we have Defencebyte Computer Optimizer, which is more antivirus software made for Windows. However, you can also use it to remove unwanted entries and files from your PC. It offers seamless protection for your computer. Besides that, it can also boost the speed of your PC. This is done by removing all the clutter. With this software, you can browse privately and protect your device from virus attacks.
Features
Powerful antivirus solution
Increases your PC's security
Removes clutter
Removes malware, virus, and ransomware 
Final Words
A registry cleaner can help you remove unwanted data, files, and entries from the Windows registry. By doing so, you can improve the function and speed of your PC. But at the same time, you need to be careful of the software you are using. You should choose a reliable registry cleaner, or else it could be risky for your device.
Also read: 11 Best Photo Viewers for Windows
Frequently Asked Questions (FAQs)
What is a Registry Cleaner, and How Does it Work?
A registry cleaner is a software program that is used to scan and remove unwanted programs and files installed in your Windows. By removing these useless files, you can improve the function of your device and also restore its performance.
A registry cleaner is designed to locate these entries in your device and show them on your screen. It may rank the list of items based on their importance. After that, it asks you to select the entries that you want to remove from your device.
When It Is Recommended to Run a Registry Cleaner?
Over time, your computer becomes slow because of all the programs and unwanted files stored in the device. In this case, you need to run a registry cleaner to get rid of all the useless entries. You should also use a registry cleaner when your PC takes more time than usual for everyday tasks, or it starts to hang a lot. Even error messages can result from useful stored files. If you are seeing a lot of error messages, you should consider running a registry cleaner once.
Are Registry Cleaners Worth It?
Although registry cleaners help you remove unwanted files from your PC, it is considered dangerous for your device. Experts say that cleaning the registry is not needed. Many even claim that it doesn't help your computer in any way. They recommend you to leave the registry alone and not use any registry cleaner. However, if you are still want to use registry cleaning software, you should find a reliable one. Using any random registry cleaners can negatively impact your PC. 
What are the Advantages of Cleaning Registry, and What are the Risks?
There are several advantages associated with registry cleaners. It is a useful cleaning tool that helps to improve the speed and functioning of your PC. Besides that, it does the following things for your PC:
– It helps fix errors that arise after installing new software or program.
– It improves slow restart times.
– It improves the overall response time of your PC.
– It fixes files of the uninstalled programs
– It helps clear disk space and junk files from your computer.
Although there are a lot of advantages of using a registry cleaner, it also has certain drawbacks. It can be risky for you to such software because you can end up deleting important files containing vital information about your PC and how it works. If that happens, you may face many issues with your PC. 
---
Protect Your Online Privacy With Surfshark
[The VPN that we use here at Tech Arrival]
---
Does Windows have a Registry Cleaner?
Microsoft does not support the use of registry cleaners, and therefore, none of the Windows OS comes with a registry cleaner. Some of the free registry cleaner programs available online might contain adware, spyware, or viruses. Installing such a program on your device could be risky. You should always research the registry cleaner program that you are planning to install. 
Is there anything better than CCleaner?
CCleaner is a very popular registry cleaner for Windows. However, if you want better software, then you should download Jv16 PowerTools. It is a powerful software that works by cleaning the Windows registry, data, and unwanted files. It is trusted by many users and is considered one of the best CCleaner alternatives out there. It is designed to fix system errors automatically and also optimize your PC.
Why is CCleaner bad?
The main problem with CCleaner is that it works as an administrator. It is designed to manually remove things from core OS locations. When the OS changes, it becomes risky to remove those things manually. For instance, it can work fine on Windows 7, but it can suddenly become incorrect with Windows. It's not just CCleaner but this is something that you should understand for all similar softwares.