When it comes to streaming movies online, there are plenty of sites out there. But one of the prominent names is SolarMovie. It is a popular website to stream movies and TV series. It offers HD quality content and has a massive selection of movies to choose from. From comedy to drama to action, you can find all varieties of films and TV series on the platform. It provides a whole package and is available for free.
SolarMovie can be accessed from various countries, including the UK, India, France, Thailand, Korea, and Hong Kong. You can use this site to download both old and latest releases. With a user-friendly interface, it attracts millions of users from all across the world.
Before you start using SolarMovie, you should be warned that it is an illegal site. Many ISPs have banned it due to copyright issues. Although the site offers unlimited streaming, you could get into legal trouble for streaming free content. This is why you are recommended to use SurfShark VPN to cover your tracks online.
If you are unable to access SolarMovie, you can try out these alternatives. But you should use a VPN service to access any of the sites below.
Also read: 8 Best Free Live TV Apps for Android & iOS
List of Best SolarMovie Alternatives
1. Sling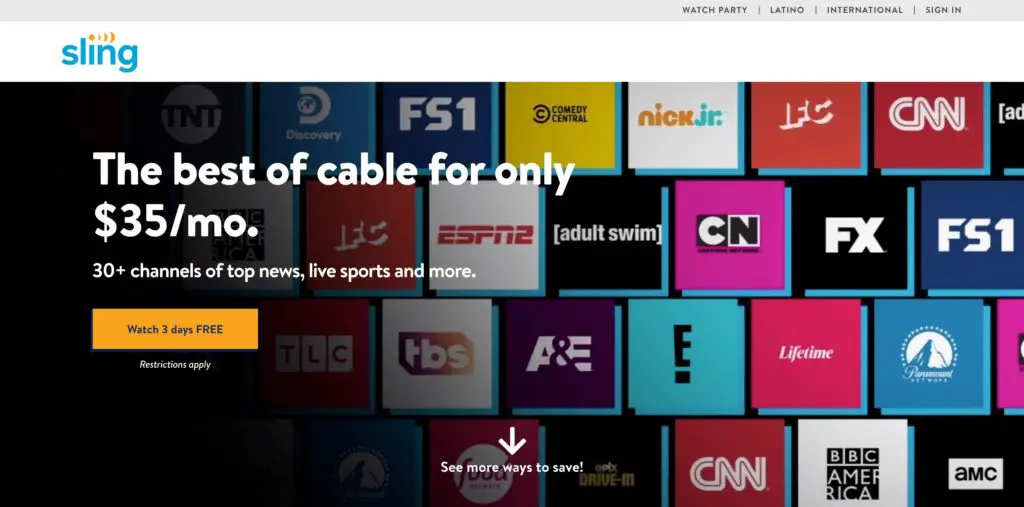 Sling is a popular platform that allows you to watch live TV channels. It allows you to watch videos from tablets, TVs, or computers. All you have to do is sign-up on the platform, and you are ready to watch whatever you like. For new users, it offers a step-by-step guide to install the app. With Sling, you can even access local channels. Thousands of users use Sling, and they love it for various reasons. If you cannot access SolarMovie, you can shift to Sling.
Features
On-demand and live TV channels
Can be accessed from multiple devices
Allows you to watch local channels
2. Tubi TV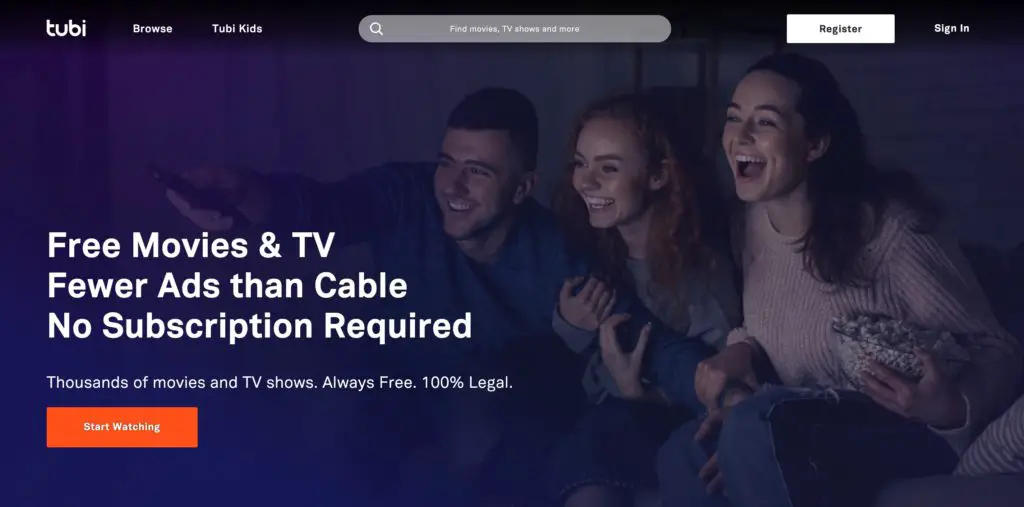 The next best alternative to SolarMovie is Tubi TV. There is a good chance that many of you are already using it. This is a great site to watch HD quality content for free and offer different categories of content, including classics, comedy, drama, etc. Not just that, but you can also stream animated movies and shows. They have an official app that can be downloaded from Google Play and Apple Store. With Tubi TV, you can watch live channels like Dove Channel, BabyFirst TV, and others.
Features
App available
Allows you to watch live channels
Great collection of classics
3. 123Movies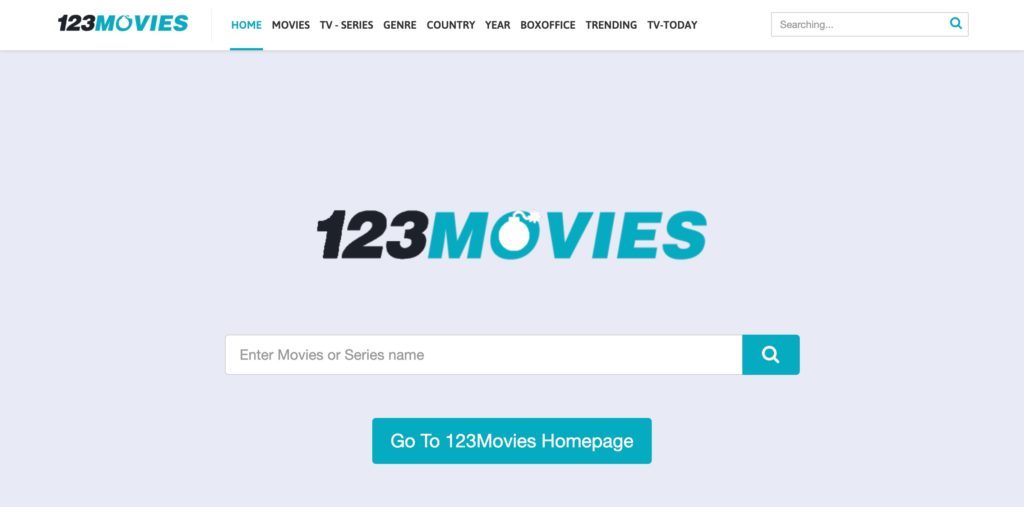 With millions of active users, 123Movies is one of the best places to stream free movies. It has a huge library of English movies and allows you to select movies from different countries, including the UK, the USA, South Korea, Japan, India, and others. You can also choose movies based on the categories such as thrillers, action, adventure, romance, comedy, etc.
---
Protect Your Online Privacy With Surfshark
[The VPN that we use here at Tech Arrival]
---
Features
Great collection of English movies
No sign-up needed
User-friendly interface
4. Afdah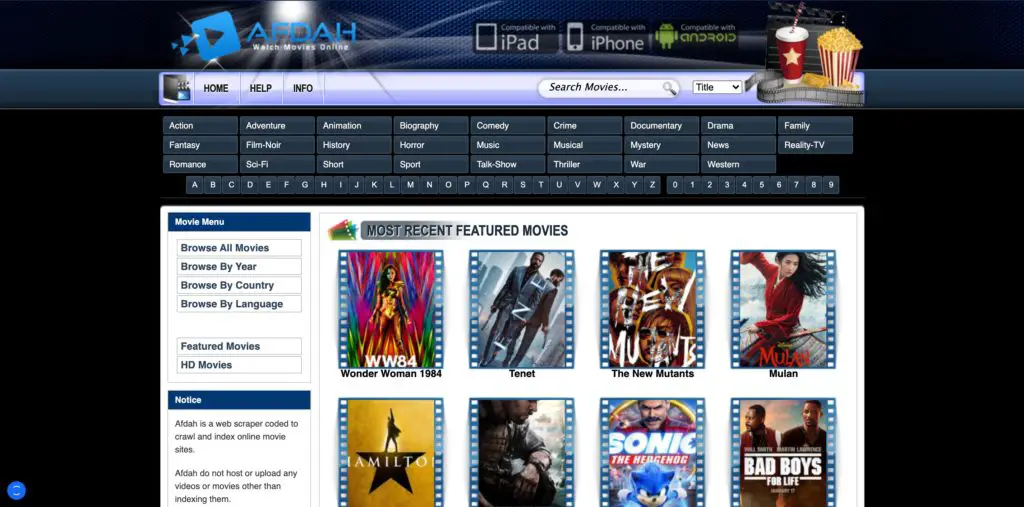 Afdah may not be as popular as the other alternatives on the list, but it is worth your time. It offers free movies of different genres for you to watch for free. Unlike other sites, it doesn't upload or host any movies other than indexing them. With the given search filters, you can easily find the film you want to watch. All the movies are provided with important details such as IMDB rating, run time, and release date.
Features
Provides movie details
Doesn't host any videos
Different categories of movies
5. Popcornflix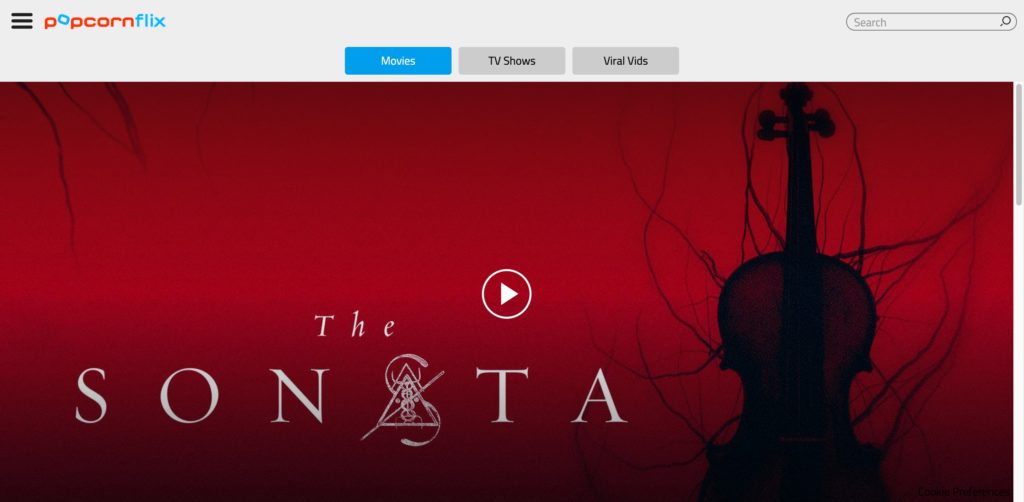 If you are looking for a free website to watch full-length movies, then Popcornflix is the site for you. They offer top-class services and keeps you entertained with their vast collection of movies and web series and could be the perfect replacement for SolarMovie. You can access Popcornflix from various devices, including Apple TV, Google Play, iOS, and XBOX. They also have a dedicated section for the latest movies where you can watch all HD quality content.
Features
Provides movies of various genres
Web series available
Supports devices like XBOX, iOS, Apple TV, and Google Play
6. Vumoo.to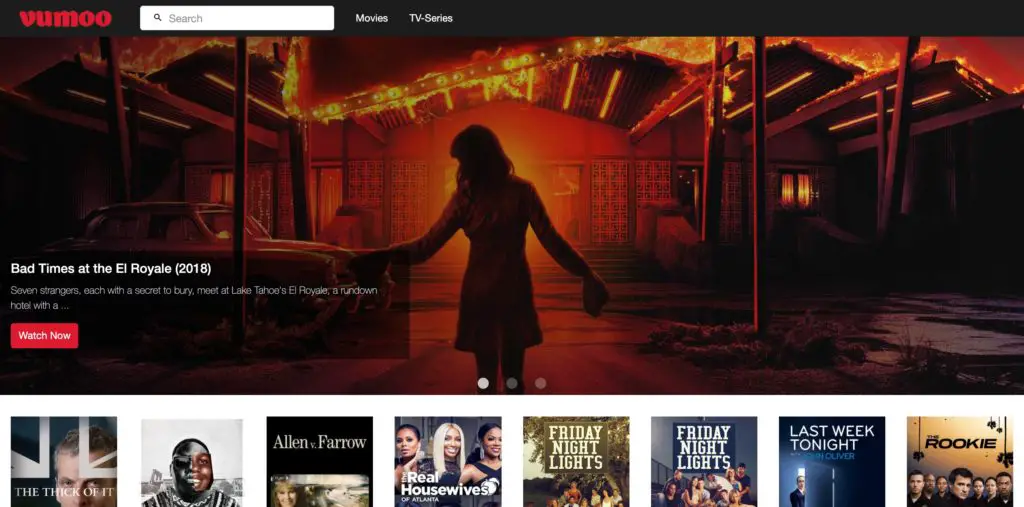 Vumoo is known to offer high-quality content. You can stream both TV shows and movies on this site. Just like SolarMovie, Vumoo is free. It has a huge collection of movies to offer. This includes documentaries, old films, and even new releases. One good thing is you can download the videos from the site. You don't have to sign-up to use Vumoo.
Features
Documentaries available
High-quality content
Sign-up not mandatory
7. YIFY Movies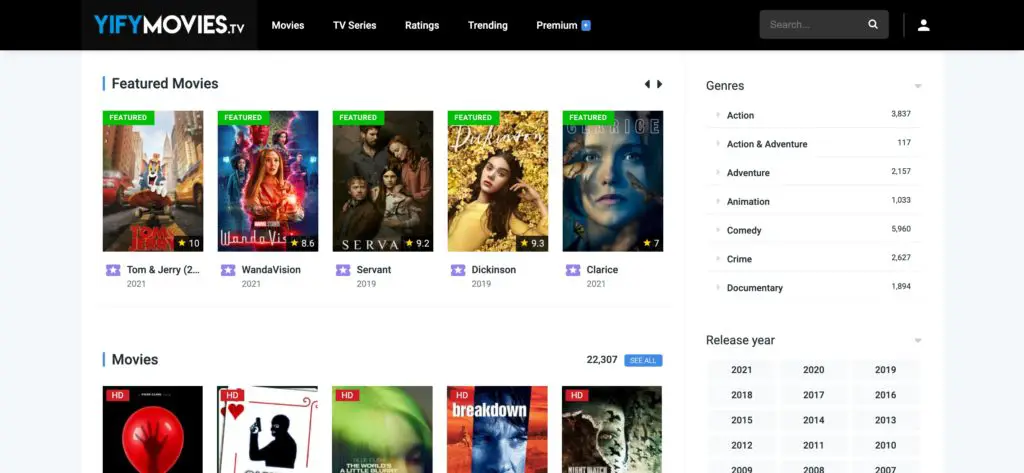 YIFY movies are one of the most famous names out there. If you want to watch HD quality movies for free, this is the site to be. This site is ideal for people who love to watch English movies. With the advanced search filters, you can search for the movie you want to watch. Movies are posted with ratings, and registration is not mandatory.
Features
Has pop-up ads
Advanced search filters
Well-organized
8. Putlocker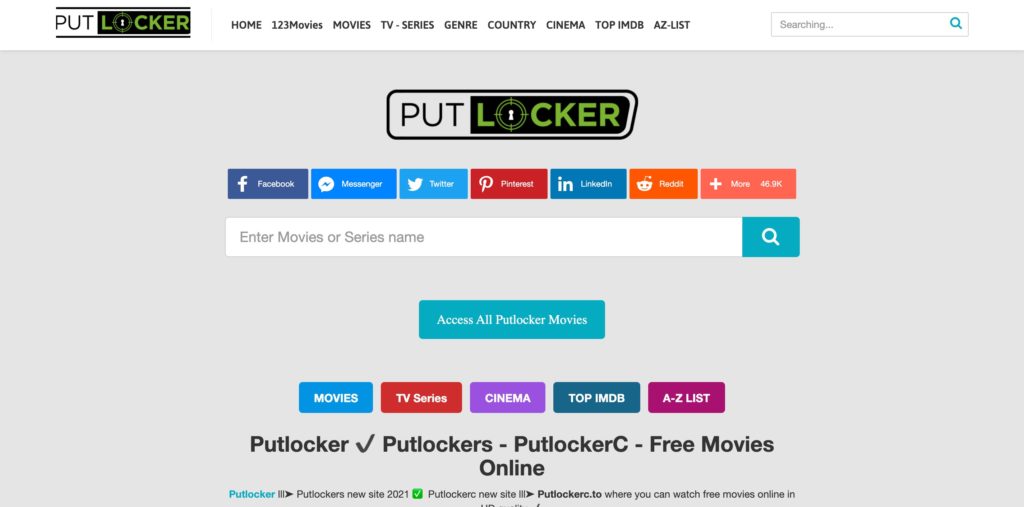 Another popular online streaming site is Putlocker. There are high chances that you already know about this site. With an excellent collection of HD videos, it makes a good SolarMovie alternative. The best thing about this site is that it allows you to download movies with subtitles. Unlike other sites, it doesn't ask you to register, so you can start downloading as soon as you log in. Also, it doesn't have annoying ads to interfere with your movie experience.
Features
---
Protect Your Online Privacy With Surfshark
[The VPN that we use here at Tech Arrival]
---
No ads
Movie download with subtitles
HD quality content
9. CONtv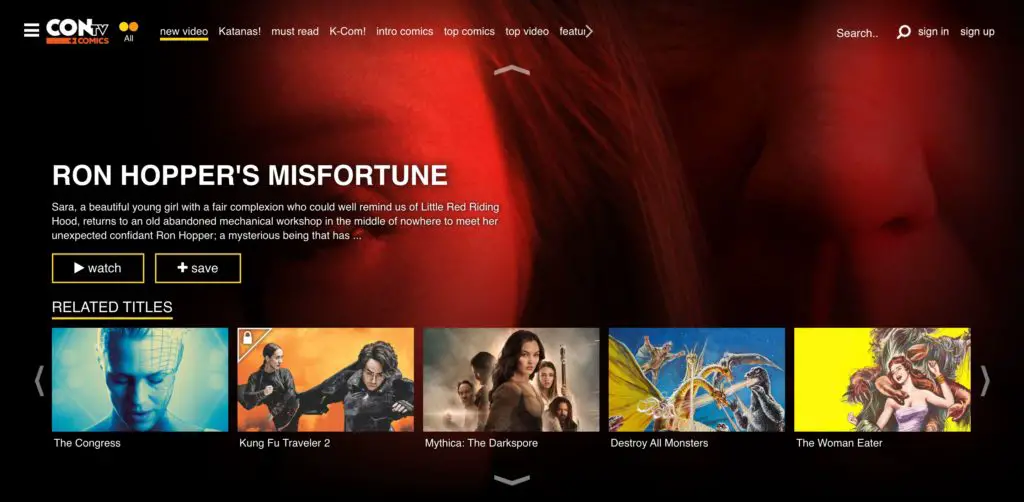 For those who don't know, CONtv is a multi-platform OTT. It offers a free movie streaming service to users. From movies to comic series to TV shows, you can find it all on this site. You can use the service from both your desktop and smartphone. It is supported by both iOS and android platforms. Before you can stream any content, you need to register on the site.
Features
Supports Android and iOS
LIVE TV available
Registration needed
10. Lookmovie
Lookmovie is known to offer a massive selection of TV series and movies. The content available is in 1080p and 720p. Some features of the site are available for free. But to get the most out of the site, you need to subscribe to their monthly or yearly plans.
Features
Monthly and yearly subscriptions available
High-quality content
Huge library of movies and TV shows
11. Lunchflix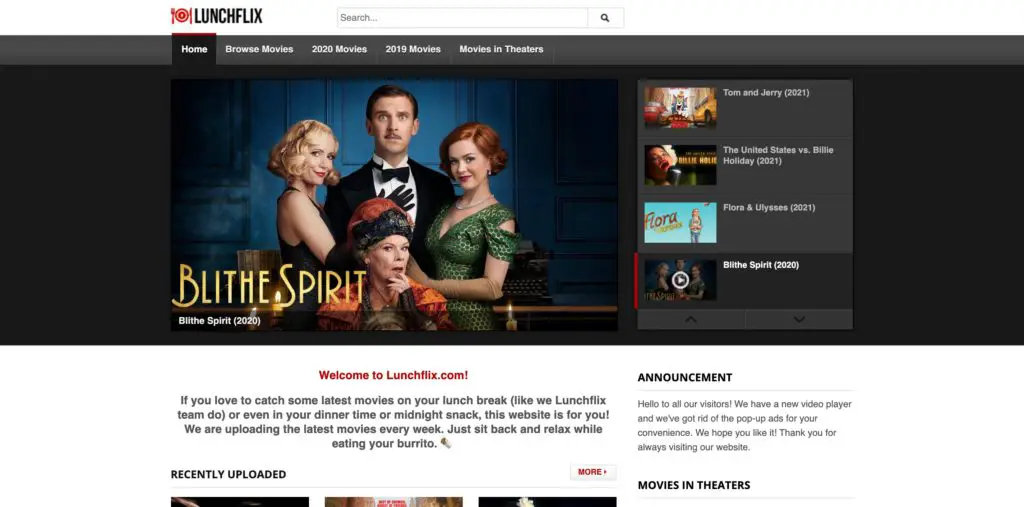 If you want to watch the latest movies in HD quality, then Lunchflix is the place to be. This is one of the streaming sites that is updated regularly. As soon as you log into the site, you will get see movie trailers on the homepage. They even have a section dedicated to all the latest movies of 2019 and 2020. This site is excellent for watching English movies and is quite similar to Netflix.
Features
Clean interface
Great for watching English movies
High-quality content
Conclusion
SolarMovie is indeed a great platform to watch free movies and TV shows. But if you cannot access the site from your region, you should try out the other alternatives mentioned in the post. To save yourself from getting caught, you should use a reliable VPN service.
Also read: 21 Best Android Apps Not on Google Play Store
Frequently Asked Questions (FAQs)
Why should you never visit SolarMovie without a VPN?
SolarMovie is an illegal movie streaming website that many ISPs have banned. Trying to access SolarMovie or streaming free content could get you into legal trouble. To prevent yourself from getting caught, you should use a reliable VPN service like SurfShark. This will help you cover your identity and IP address online. Without a VPN, you are at risk of getting caught.
What happened to SolarMovie?
SolarMovie is banned by many countries and ISPs due to legal troubles. The site is involved in offering free content without permission. Like many other sites, SolarMovie was faced with copyright issues because of which it is inaccessible from many places. However, you can still access it using a VPN service.
What are the best free alternatives to SolarMovie?
You will find plenty of free alternatives to SolarMovie. But if you are looking for the best options, you should check out 123Movies, YIFY Movies, and Afdah.
---
Protect Your Online Privacy With Surfshark
[The VPN that we use here at Tech Arrival]
---
Where to watch HD movies for free?
The internet is crowded with free movie streaming sites. Some of the best examples are SolarMovie, Yes Movies, 123Movies, and YIFY. You can access any of these sites to stream HD content for free. But make sure that you are using a VPN service.
Where to find old movies to watch?
To watch old and classic movies, you should go to TubiTV. It has a huge collection of old movies along with the latest releases as well. They also have an official app that can be downloaded from Google Play and Apple Store.
Did SolarMovie get shut down?
SolarMovie is banned by the government and ISPs in many places due to legal issues. For this reason, it is inaccessible from many places. Although the site was shut down, it can be accessed through proxy links. You are recommended to use a VPN service while accessing the site.