The internet is the new TV – The saying is becoming true day by day. Gone are the days when you loved to sit on your couch and watch television. Modern life is so busy, which gave some real kickass developers a chance to show their skills. This led to the development of excellent applications that let you watch live TV channels from any country for free.
This would help you watch TV on the go and cut down on your Television charges every month. Moreover, many of these live-streaming applications are free of cost. Without further ado, let's show you the real kickass applications that turned down the traditional TV and brought something amazing.
Important Note: It's always great to use apps available on the Play Store or App Store because these apps go through a checklist of things to make sure they are safe to use. So, whether you like it or not, always treat apps not on the official store with caution and at your own risk!
Also read: 9 Best Manga Apps for Android and iPhone
List of Best Free Live TV Apps
1. YuppTV
YuppTV is one of the leading online streaming apps for free live TV with many features. You can stream free live TV to your Android and iOS devices worldwide without subscription charges. YuppTV is one of the world's largest internet-based TV and On-demand service providers for South Asian content, offering over 250 TV channels, 5000+ Movies, and 100+ TV Shows in 14 languages.
It's free and operates on a freemium model where you don't have to pay for any subscription; instead, you are served with ads. It provides the best selection of movies, TV shows, and music. Furthermore, it also has a huge collection of the latest movies, the latest episodes, and daily new releases.
Features
Stream your favorite channels and watch Live TV, Catchup TV, Movies, and more.
Get unlimited access to movies and TV shows.
Watch movies and TV shows instantly.
Download HD and SD quality content for offline playback.
Supported Devices
Android
iOS
Roku
Gaming Console
Apple TV
Smart TV
2. ZengaTV
ZengaTV is another free live TV app that allows you to watch free live TV from around the world. It's a reliable online streaming app for TV series and movie devices that supports almost all popular devices, including Android, iOS, PC, Mac, Amazon Fire TV, and many more. It has been rated as the best free streaming app by many users. 
ZengaTV is a premium mobile TV partner with over 100 channels and millions of users in India. ZengaTV has a variety of content offerings in different languages, which are free to watch, like Entertainment, News, Movies, Music, Regional, Shopping & Lifestyle Channels.
Features
Easy-to-use interface
Sort Content via Genre
Built-in Search functionality
Fast channel switching
Interactive On screen controls
Social connect and Sharing via Facebook, Email, and more
You can download the videos as favorites for viewing later
Supported Devices
Android
iOS
Window Phone
Blackberry
Amazon Fire TV
3. Disney + Hotstar
Disney+ Hotstar is one of the best live TV streaming apps that provides streaming of movies, TV shows, and other content. It has been a part of the family of Hotstar since its launch in 2016. It has gained a lot of popularity among its users for its great content and offers a wide range of live TV and on-demand content from different genres.
It is a premium app with a free version and a premium subscription. The premium version has no ads and is available for a monthly or annual subscription. The free version of the app has ads, but it is still a good app for watching live TV and other content. It offers over 4,000 movies and TV shows in different languages.
---
Protect Your Online Privacy With Surfshark
[The VPN that we use here at Tech Arrival]
---
Features
Watch live TV, and catch up on your favorite shows and movies.
More than 4000+ movies and TV shows in English, Hindi, Tamil, Malayalam, Telugu, Kannada, and Marathi.
You can also download the videos for viewing later.
It also has an excellent user interface.
You can get sports updates on all the major sports events from all over the world.
Supported Devices
Android TV (OS 7.1 or above)
Google Chromecast [Gen2 above (Firmware 1.43+)]
Apple tvOS 11+ (Gen 4 above)
Amazon Fire TV.
Samsung Smart TV (2018 models and onwards)
LG WebOS (WebOS 4.0 and onwards)
Roku.
4. Tubi TV
Tubi TV is a streaming service that allows viewers to stream thousands of television shows. Unlike its competitors, Tubi TV doesn't limit its library to only a few networks. There are currently more than 35,000 different content available to watch for free. Tubi TV has several unique features that stand out from other streaming services. 
Tubi offers viewers a wide variety of content, including feature-length films, documentaries, sports, music, news, and kids' programming. All titles are available in HD. You can stream movies on your smartphone, tablet, TV, laptop, PC, and gaming consoles. All of this is entirely free; you only get to see a few ads here and there.
Features
Watch your favorite movies and shows in high-quality HD.
Stream TV and movies from your phone and tablet.
Get personalized recommendations based on what you love.
Get more content as it becomes available.
Browse content by genre and browse popular content on any channel.
Supported Devices
Android
iOS
Roku
Apple TV
Amazon Fire TV
Xfinity X1
Xbox
Samsung Smart TVs
Sony Smart TVs
PlayStation
Web
5. Kodi
Kodi, also known as XBMC, is a media center app that is free and available for all modern devices. Kodi is a free media center application that's been a part of millions of homes worldwide since 2002. It is a free and open-source media player software; you can play movies, TV shows, music, and more in one place.
Kodi allows users to add a ton of third-party plugins that can be used to customize the media center experience. If you're looking to cut the cord and stream content on demand from anywhere in your home, this is the tool for you.
Features
It's open-source and free.
Watch movies and TV shows in Kodi without ads or limits
Add and organize media from all your devices
Customize your interface with skin packs
Stream live TV and play music without the hassle of a cable.
Enjoy the latest, greatest, and most popular Kodi add-ons.
Supported Devices
Android
iOS
Linux
Mac OS X
tvOS
Windows
6. Zee5
ZEE5 is an innovative and exciting new way to watch live, on-demand TV and movies. ZEE5 provides an extensive library of content, including original programs, movies, TV shows, documentaries, and more, so you can watch it anytime and anywhere you want. There are over 100 original content titles, from scripted series to documentaries, sports to live TV coverage, plus a library of over 100,000 movies and TV episodes.
And you can do it all from a phone or computer with no cable subscription required. You can find your favorite television shows on ZEE5. You can get a lot of content for free at ZEE5 as well as there is a premium subscription if you need more.
Features
Enjoy an improved user interface and experience
Watch more than 100 Originals.
Watch all the latest TV shows, movies, and news with one app.
Browse curated shows and movies, and watch full-length TV episodes.
Enjoy local programs like Sports, News & Weather, and more.
Customize your channel guide with favorites, recent shows, or new channels.
Access live TV with just a click of a button.
Supported Devices
FireOS
Android TV
Mi TV
Android (AOSP)
Patchwall
JioTV+
7. nexGTv
It's a revolutionary new service that enables you to enjoy all your favorite LIVE TV channels, the latest movies, Hollywood and Bollywood entertainment, and many more in High Definition on your mobile! With a unique blend of TV and web content, nexGTv gives you access to the most popular content worldwide and lets you watch it on your TV, mobile, or the web.
You can watch your favorite movies in HD and binge-watch your favorite TV show while working. It is the largest and fastest-growing global TV streaming service. It is the first service of its kind to offer a free, ad-supported streaming experience for all its users. 
Features
An extensive content library, including movies, TV shows, music, and sports.
Watch all your favorite shows, live or on-demand.
Enjoy HD content on any device.
Watch TV, movies, music, and sports wherever you go.
Enjoy a free, ad-supported streaming experience for all its subscribers.
Supported Devices
Symbian
Android
BlackBerry
Tizen
iOS
8. UkTVNow App
UkTVNow tops the list of best applications for live TV streaming. It is very popular in top-tier countries like the United Kingdom, the United States, and Canada. Also, it gives you the option to browse channels from 9 categories and 10 countries.
It has a lot of loyal users who are in love with the UI of the application. There are more than 150+ channels to explore, ranging from documentaries, movies, kids, entertainment, etc. The best part about UkTVNow is that it is available for free. Unlike other apps, there are no in-app purchases for UkTVNow.
Features
Easy to use and user-friendly
9 Categories to choose from
TV channels from 10 countries
150+ channels to blow your mind
Superb buffering speed and UI
Video scheduling feature to watch later
Channels can be filtered country-wise and category-wise
You can choose an external video player of choice
You don't need to register to use it
Supported Devices
Android
iPhone
Kodi
Firestick
Chromecast
9. Mobdro App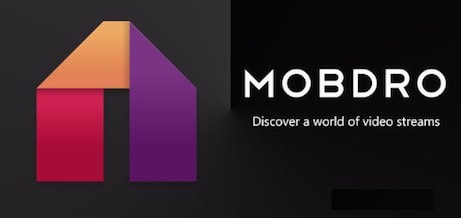 Mobdro is another fantastic application that offers a live TV feature. Not only this, but this application also has a movie download feature. We have mentioned it earlier as the best free movie & tv streaming app for Android. Simple to use and user-friendly is the reason for the popularity of the Mobdro App. TV shows are the most preferred category among users of the app. The best part is that Mobdro is an open-source project which is why everything is available for free.
---
Protect Your Online Privacy With Surfshark
[The VPN that we use here at Tech Arrival]
---
The app's development team is amazing and gets regular bug fixes to keep it up-to-date. It doesn't matter if you are an Android or iPhone user; this app is available for both.
Features
Though the app has ads, the APK version will remove all the ads.
Support for Chromecast
Discover new TV shows on the go
Set sleep timer in the stream
Excellent Bug Fixes
Amazing support for the best user experience
Compatible with iPhone and Android both
More than 200+ channels to watch
Supported Devices
Kodi
Chromecast
Windows
Macintosh
Android
iPhone
10. USTVNOW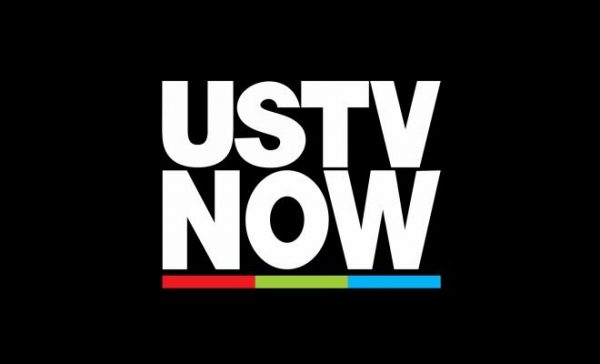 USTVNOW is primarily a popular TV streaming application in the USA. The most watched channels are CNN US, CNN International, BBC, and many more. Primarily used to watch documentaries and channels of information, USTVNOW has a great user base. Content from channels is updated and saved for you to watch later.
You can also mark the channels you love the most, so you never dare to miss an update on it. You are also eligible to report bugs and support the USTVNOW development team to fix them in later updates. The USA is a major audience; the app offers great content from top-notch channels.
Features
User-friendly and cool UI
Favorites Tab option
Smart Search Bar
News Centered Application
Top-notch content to offer
Regular Updates and Bug Fixes
Supported Devices
Android version 4 or above
iPhone 4 and above
Kodi
Apple TV
Google TV
ROKU
11. Hulu TV App
Hulu TV App is a genie of movies, TV, news, entertainment, and much more. The next generation of television has so much more to offer. It has more than 300+ TV channels ranging from regional, news, comedy, TV shows, etc. The advantage of using Hulu over a traditional TV pack is that it doesn't disturb you with those annoying ads that come between you and your entertainment source. It also saves your cash, which you pay monthly to recharge your TV.
The best part about Hulu TV is its compatibility with several devices. Hulu TV works perfectly on Android, iPhone, Amazon Firestick, Kodi, and your PC/Laptop. You will never miss a single sports event or your favorite TV series episode with Hulu now.
Features
Make you laugh with amazing comedy streams
Find movies based on your interest
A month of free trial for exploring the app
Favorite option to save your interests
Supported Devices
Android
PC
iPhone
Kodi
Firestick
Chromecast
12. JioTV
JioTV is an offering from Indian carrier Reliance JIo which lets you watch Indian and international tv channels for free. The service offers instant access to around 600+ TV channels in around 15 different languages. One of the best features of this service is that it lets you catch up on previous shows for around 7 days. This means even if you missed your favorite show, you could watch it later for up to 7 days.
For international users, JioTV might not work without a Jio SIM on the latest version. But you can always try downloading previous versions' apk and install it.
Features
Stream 600+ TV Channels in 15+ Languages
Catch up with Previous Shows for up to 7 days
Stream HD channels for free
13. Sony LIV
Sony Liv is an international platform from Sony which hosts all of Sony's licensed content. The free service works on the ad-based revenue model. It also has a subscription plan if you want to eliminate the advertisements. Also, you can watch all your favorite sports, such as La Liga, NBA, FIFA WC, etc., with a 5-minute delay.
The subscription also includes other premium content and shows. You can watch most of the Sony channels live on this app for free.
Features
More than 700+ Bollywood and Hollywood Movies
More than 40,000 hrs. of content in genres like Comedy, Drama, Crime, Thriller, etc.
Content /Shows produced by SonyLIV
Watch Live Sony channels for free.
Major Sports and Games available for streaming
Supported Devices
Android
iPhone
Android TV
Sony Bravia TV
Amazon Fire TV Stick
14. MX Player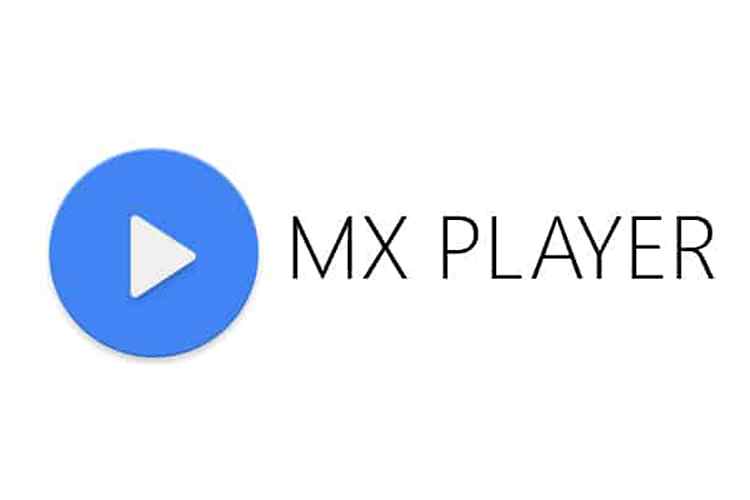 After the Times network purchased MX Player, it's not a regular player anymore. MXPlayer now hosts thousands of hours of premium, exclusive, original content from leading Producers and Publishers. It's free and one of the best apps for watching movies, TV Shows, Web Series, Music Videos, and Short Videos. MX Player has around 20 original shows and over 50,000 hours of Premium Content across languages.
Features
Massive collection of Movies, TV Shows, and Web Series, all for free.
20 Original Shows
Hindi and Regional Content in 7+ Languages
50,000 Hours of Premium Content
15. ThopTV
ThopTV is one of the best IPTV apps in the industry. You can watch any channel you want as it includes thousands of TV channels from most countries. Apart from TV shows, it also has an online radio feature which gives it a unique touch. Not only can you stream, but you can also download your favorite TV series and movies.
---
Protect Your Online Privacy With Surfshark
[The VPN that we use here at Tech Arrival]
---
One of the best things about ThopTV is that the developers of this app update it from time to time so that your user experience is level best. Although the ads might be a little annoying, they certainly outweigh the benefits present in this app.
Features
Watch TV from almost 5000 channels.
Listen to music from at least 5000 radio channels.
It has a collection of more than 3000 movies.
Has the ability to choose the audio language and subtitle accessibility.
Supported Devices
Android
Android TV
Amazon Fire TV Stick
PC
Final Words
This list of super-cool applications that can replace your TV and be yours on the go with just a click must have amazed you. These applications can broaden your circle of information with so much to offer. You can watch anything with just a tap. Download and test these apps to explore the modern Television world. We hope you will have fun exploring the content of modern TV. Changing with technology is always a boon, and live streaming is a miracle to the world called the internet.
Frequently Asked Questions (FAQs)
Can I Watch TV Online for Free?
Yes, there are lots of services and apps that allow you to watch TV online for free. Some of them are listed here in this article. Additionally, many major TV networks also offer their apps and websites so that you can watch their channel for free.
How Can I Watch TV Without Cable or Internet?
The best way to watch TV without the internet or cable is to use the antenna attached to your TV or a DVR with an over-the-air tuner built-in. In many countries, there are some free-to-watch channels that you can watch using this method.
How Many Channels can you Get with an Antenna?
This purely depends on the area that you are living in. The closer you are to the broadcasting station, the more channels you are likely to receive.
What are the Downsides to Free Online TV versus Paid TV?
Free Online TV services/apps generally pay their bills from the revenue they generate from the advertisements. Additionally, most of the time, you will be restricted to 480p or 720p since lower quality saves them lots of bandwidth, and it is a method for cost-cutting.