Google Play Store has the most extensive collection of apps for Android. Almost everyone downloads apps from the Play Store. However, certain genuinely excellent apps cannot be available there due to Google Play Store's guidelines.
And many times, it's not possible for developers to comply with these policies while making the best apps for the users. Such apps are banned from the Play Store or never made to the listings.
However, when such restrictions have stopped us before, correct?
So, let's check out some of the best apps that are banned, illegal or not available on the Google Play Store. Unleash the full potential of your Android device by using these apps. We have also mentioned the official developer's source to download these apps wherever possible. 
Important Note: Enable Installation from Unknown sources from Settings >> Security to allow the installation of the apps listed here.
List of Best Illegal Android Apps not on Play Store
1. Fortnite
Probably one of the most popular games on the planet, Fortnite by Epic Games isn't available on Google Play Store! The reason is the Play Store's expensive proposition and Fortnite's plenty-of-things-to-buy revenue model.
Google charges 30% of all in-app purchases in exchange for Play Store's valuable promotion, distribution, and payment services. Also, Epic Games is a massive company with enough infrastructure to distribute software updates and process global payments.
To download Fortnite, visit the official website here. If you are using a Samsung device, you can still directly download Fortnite from the Samsung Galaxy Store. 
2. Popcorn Time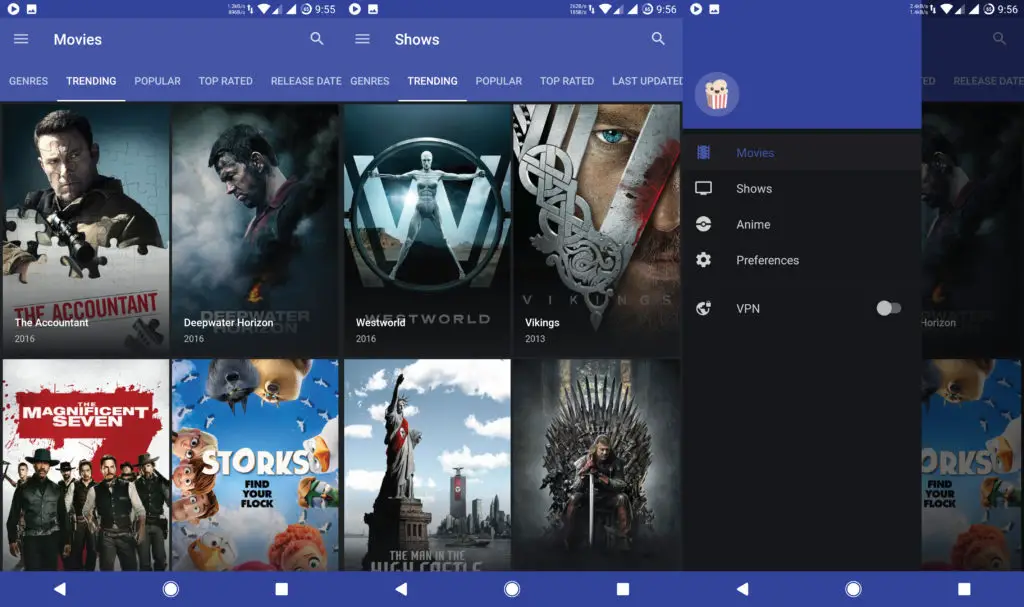 What comes to your mind when you hear 'Popcorn Time'? As the name suggests, it is relaxation and movie time. This app will allow you to download your favorite TV series and movies with a single click. When you are bored, you will not have to open torrent sites or Google and stumble across the web to download the movies and TV shows you want. This app is godsend :D.
There are several similar apps, but they are still far from the complete and bug-free experience of Popcorn Time. You will also be able to watch the trailer before downloading. It also provides HD streaming, subtitles as well as Chromecast support. Moreover, this app is available on all major platforms. 
---
Protect Your Online Privacy With Surfshark
[The VPN that we use here at Tech Arrival]
---
3. YouTube Vanced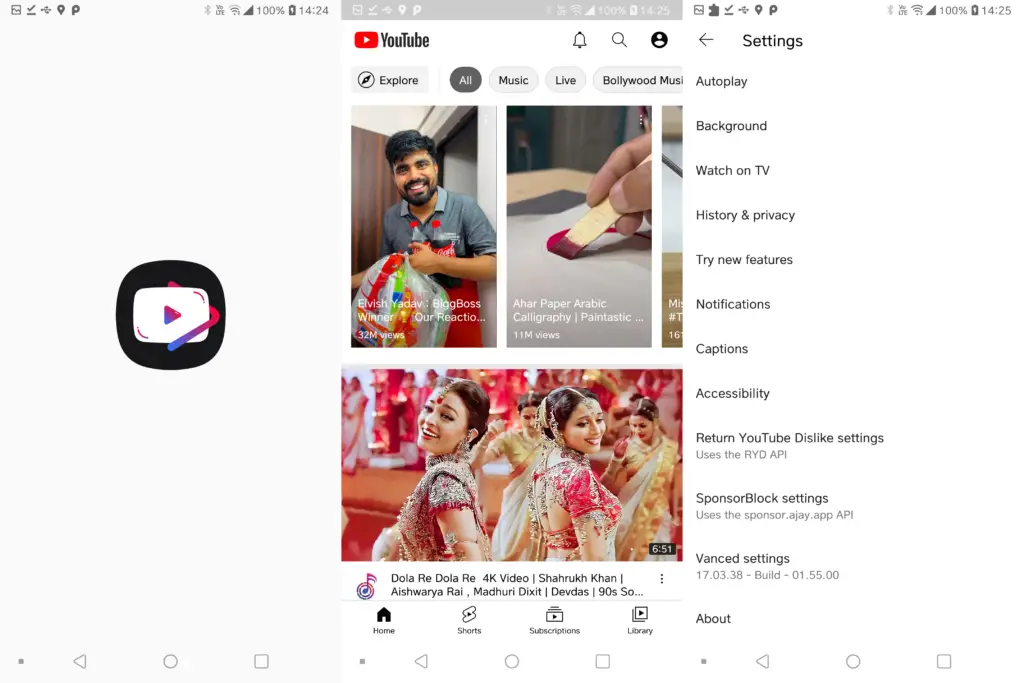 YouTube Vanced is a modded app from XDA Devs and Team Vanced. It has most of the features of YouTube Premium, like Background Playback, Offline Videos, Picture-in-Picture, etc.
Additional features include overriding maximum resolution, true dark mode for AMOLED devices, force H.264 or VP9 for older devices, HDR support, and a sponsor block feature to skip annoying in-video advertisements. You can also see the dislike count that YouTube recently deleted. However, it is to be noted that this dislike count is limited to the users of YouTube Vanced.  
4. YouTube Music Vanced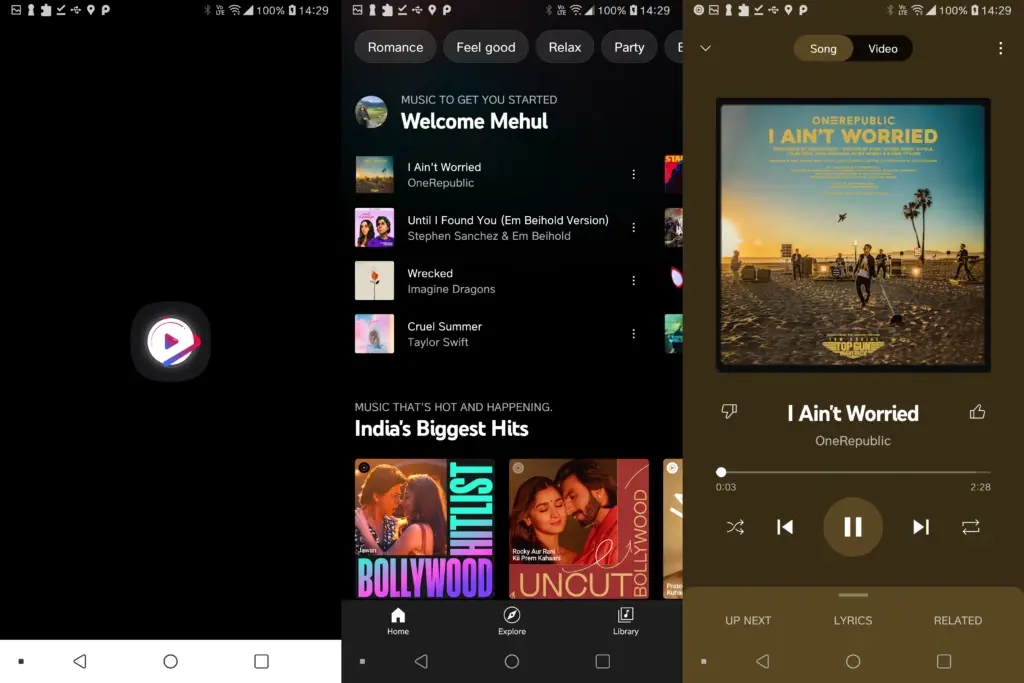 Just like YouTube Vanced, YouTube Music Vanced provides very similar functionalities but for YouTube Music. You can block advertisements ,enable background playback, and use other premium features for free. 
5. F-Droid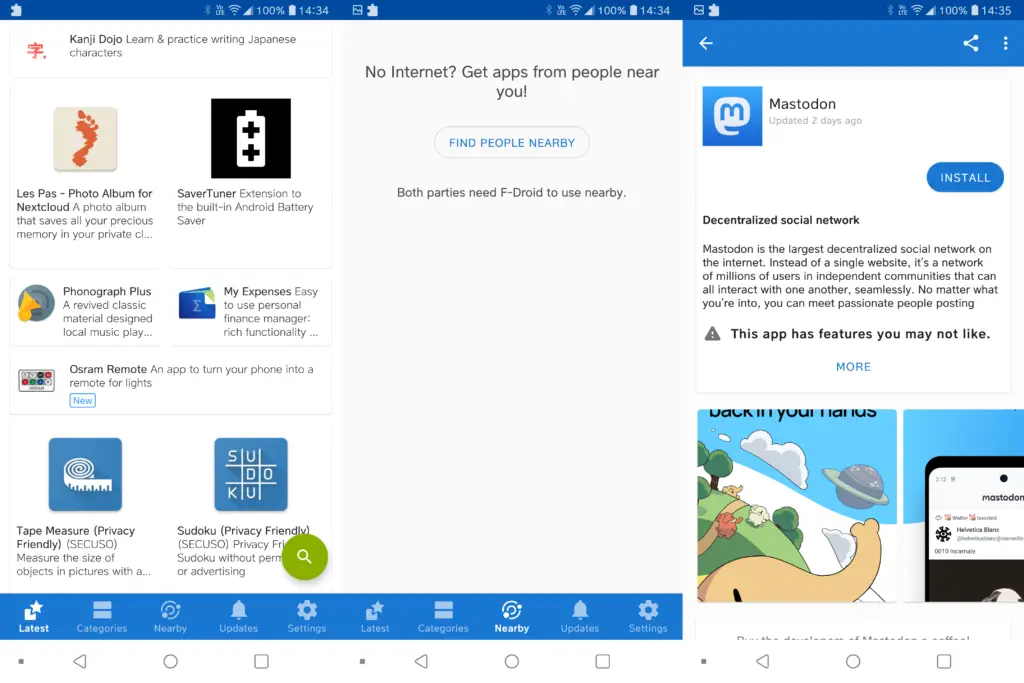 F-Droid consists of all of the apps that are available as open-source. Here, you can download the apps that are not available on Google Play Store. You can find some of the apps listed in this article on F-Droid.
This app doesn't consist of any pirated or cracked software. You might have heard about an app named "Black Market." This app is different from that. This app is excellent for exploring the new open-source apps you can't find on Google Play Store.
6. MiXplorer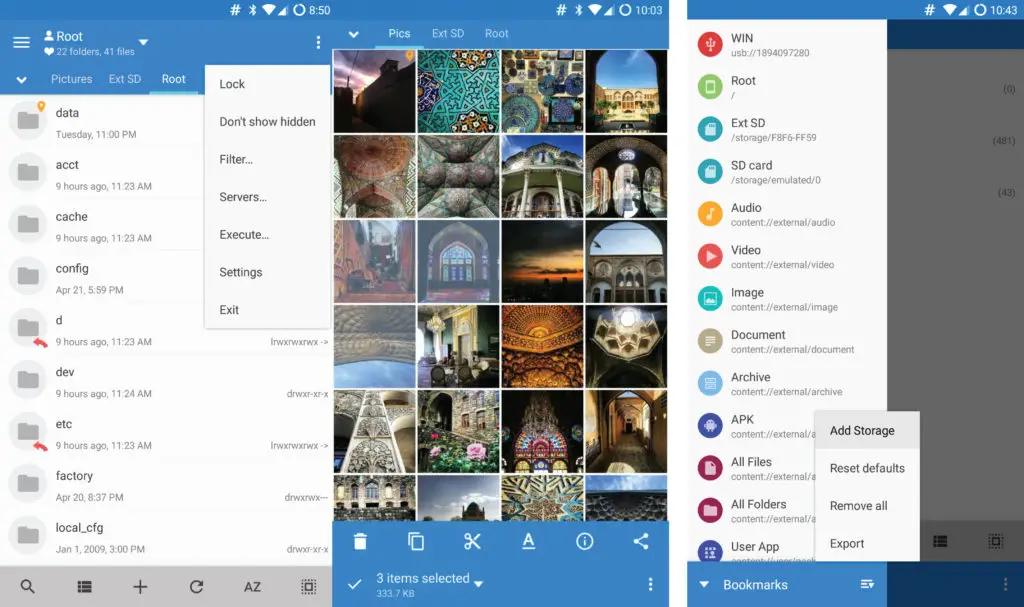 MiXplorer is a file manager which comprises many valuable features. The design is quite similar to the Solid Explorer. It offers tab and dual pane support, making working on two separate locations easier.
It can easily connect best cloud storage services like Google Drive, Mediafire, FTP, etc. It has a built-in archive manager, e-book reader, file encryption, media player, FTP/HTTP Server, Samba Support, and more. If you have an Android device that is already rooted, MiXplore can also help you manage and edit system files. 
---
Protect Your Online Privacy With Surfshark
[The VPN that we use here at Tech Arrival]
---
Important: MiXplorer is also available on the Google Play Store and Samsung Galaxy Store. But that version is paid, and the link mentioned above is the same app. But if this app adds value to your life, support this project by contributing. 
7. Tachiyomi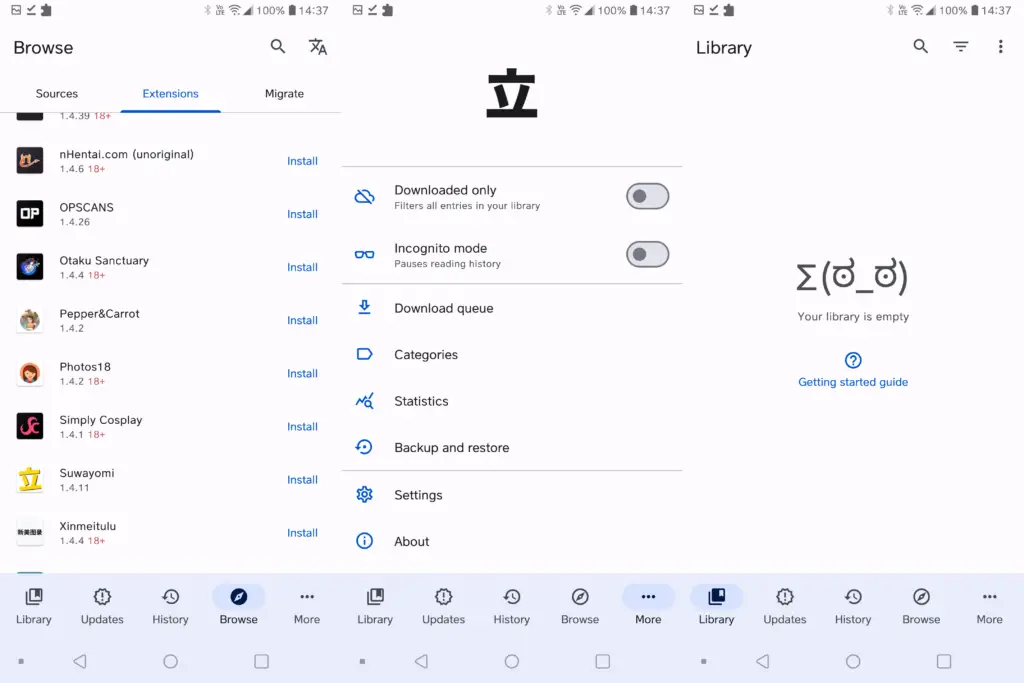 If you're interested in Manga, you'll love Tachiyomi, one of the best manga apps. Tachiyomi is a free and open-source manga reader specially made for Android. Using this app, you can read Manga from popular sources such as KissManga, MangaDex, and more. You can read Manga on the go after downloading them.
It is a highly configurable reader with multiple viewers, reading directions, and other settings. The Manga is divided into different categories, which makes it easier to sort. There are light and dark themes and support for MyAnimeList, AniList, and Kitsu.
8. AdAway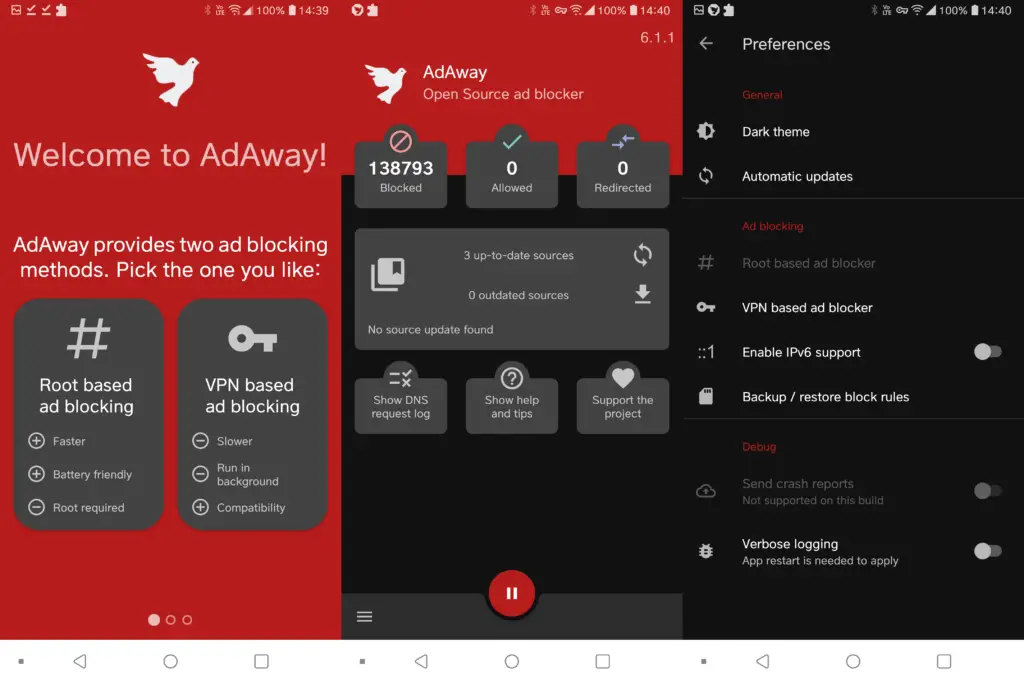 AdAway is one of the best ad blockers for Android. It will remove all the ads from every app on your Android device, saving you time and bandwidth. 
There are two ways that you can use this app; for a non-rooted device, you can run it using local VPN mode, but if your Android device is already rooted, you can use Systemless Hosts. 
Also, note that if you turn off advertisements, some apps may malfunction, but in our experience, we did not find any issues. 
9. Lucky Patcher
Lucky Patcher is a handy app for removing ads, patching, removing license verification, unlocking premium content, modifying APKs, backup/restore, and much more. You will need a rooted device to take advantage of the app. This app has also made our list of best game-hacking apps in one of our previous articles. 
---
Protect Your Online Privacy With Surfshark
[The VPN that we use here at Tech Arrival]
---
10. GCam (Google Camera)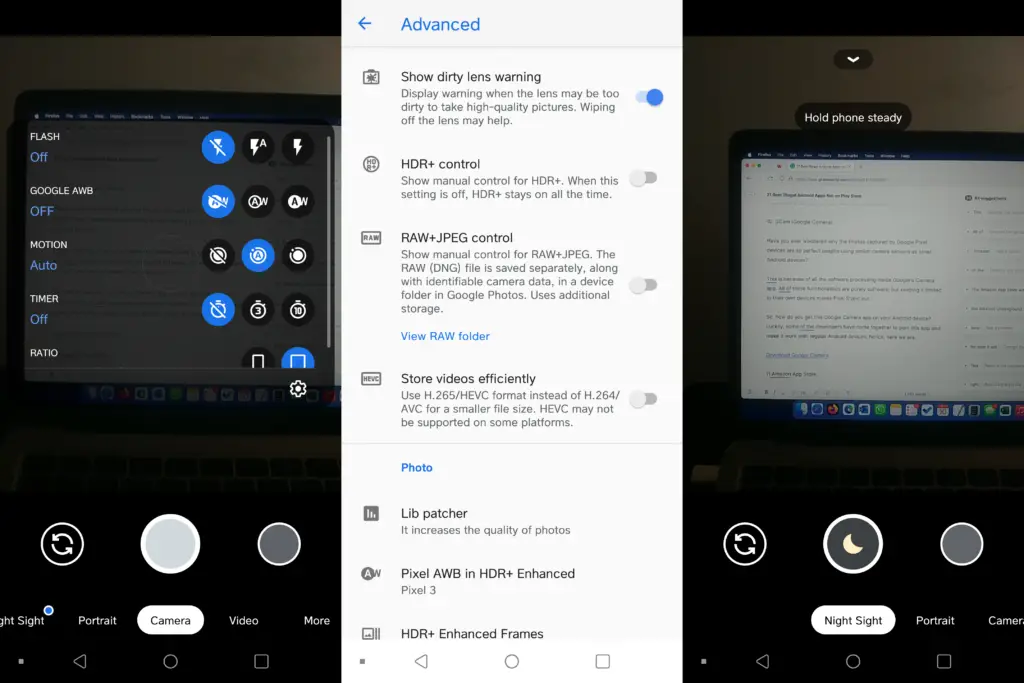 Have you ever wondered why the Photos captured by Google Pixel devices are so perfect despite using similar camera sensors as other Android devices?
This is because of all the software processing inside Google's Camera app. All of these functionalities are purely software, but keeping it limited to their own devices makes Pixel Stand out. 
So, how do you get this Google Camera app on your Android device? Luckily, some of the developers have come together to port this app and make it work with regular Android devices; hence, here we are. 
11. Amazon App Store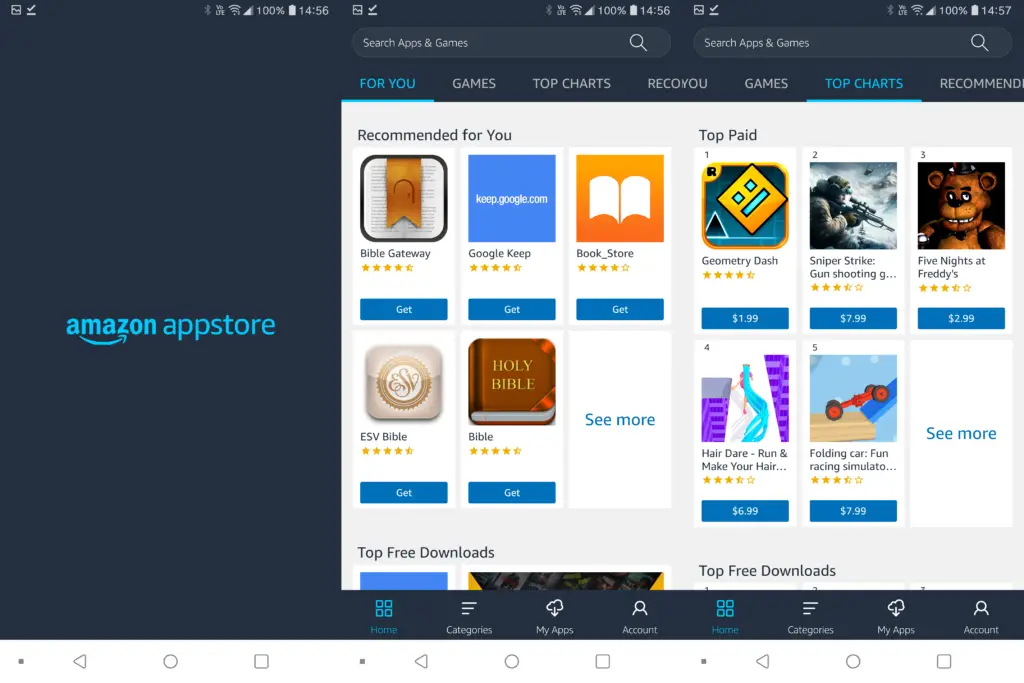 The Amazon App Store was launched in 2011 after the Amazon Underground app was shut down. The app is available in more than 200 countries. Like Apple and Google, Amazon charges 30% of the app / in-app purchases.
Amazon's Kindle devices use the Amazon App Store instead of the Google Play Store. If you are not a fan of Play Store, this can be the best alternative app store for your Android device. 
12. Instander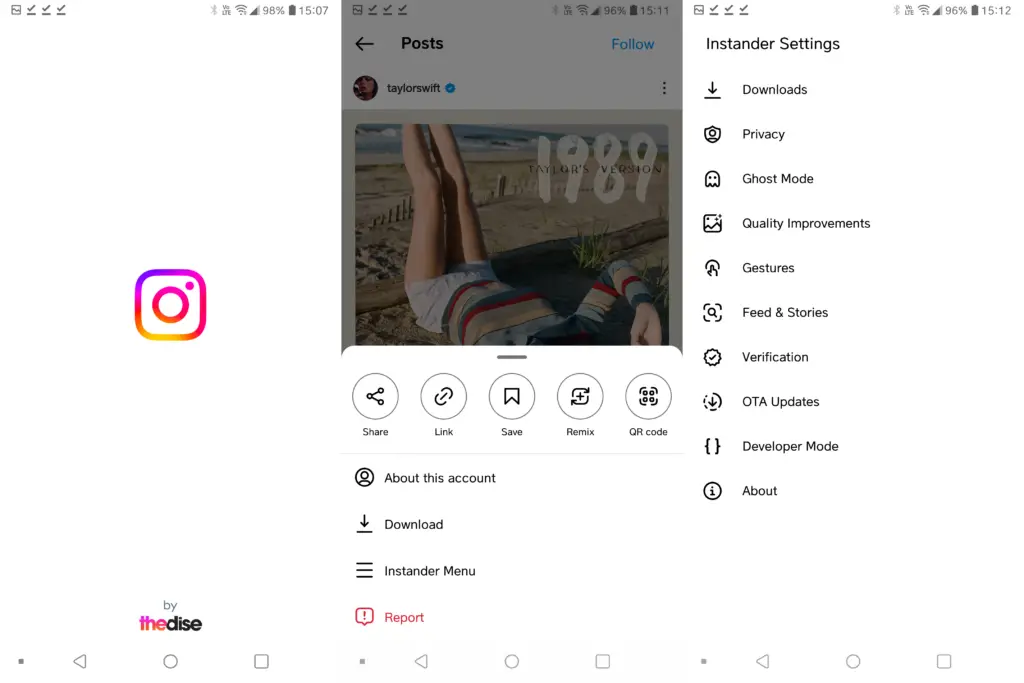 Just like we have YouTube Vanced for YouTube, Instander is a similar app that unlocks some of the most sought-after features of Instagram. Some of the features are Downloading pictures & videos directly on-device, Hiding Instagram Stories from custom-made lists, saving stories to phone archives, disabling advertisements, ghost mode, smart gestures & much more. 
13. Spotiflyer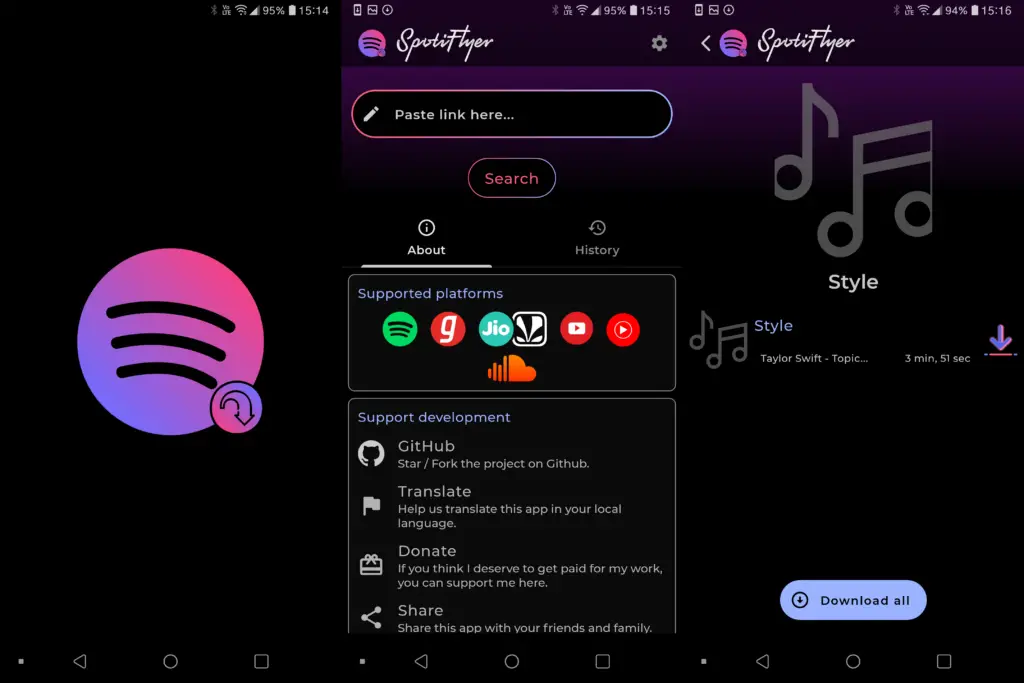 Downloading music has become difficult nowadays. Most of us stream music directly from apps like Spotify, Apple Music, YouTube Music, Gaana, SoundCloud, and other services. But there are many cases where we require music to be available offline so that we can listen to it without a network or with a limited data plan. This is only possible if we buy one of the premium tier subscriptions of these apps, and that's not always feasible. 
Spotifyer allows you to download music from multiple sources like YouTube, Spotify, Gaana, Jio-Saavn, and SoundCloud. It can help you create a customized playlist that can be played offline.
---
Protect Your Online Privacy With Surfshark
[The VPN that we use here at Tech Arrival]
---
14. BlackMod (Also Known as BlackMarket)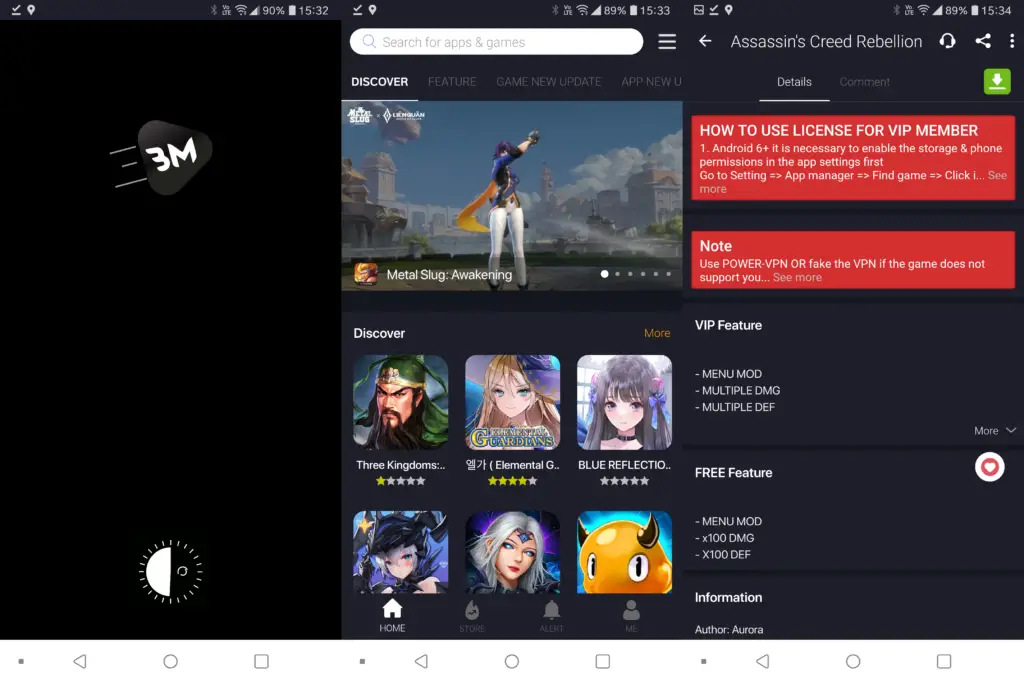 This is yet another Game Hack app on this list. BlackMod lets you download the hacked version of Android games, add mods to the games, and other game-related hacks that can potentially enhance your gaming experience. 
15. Amarok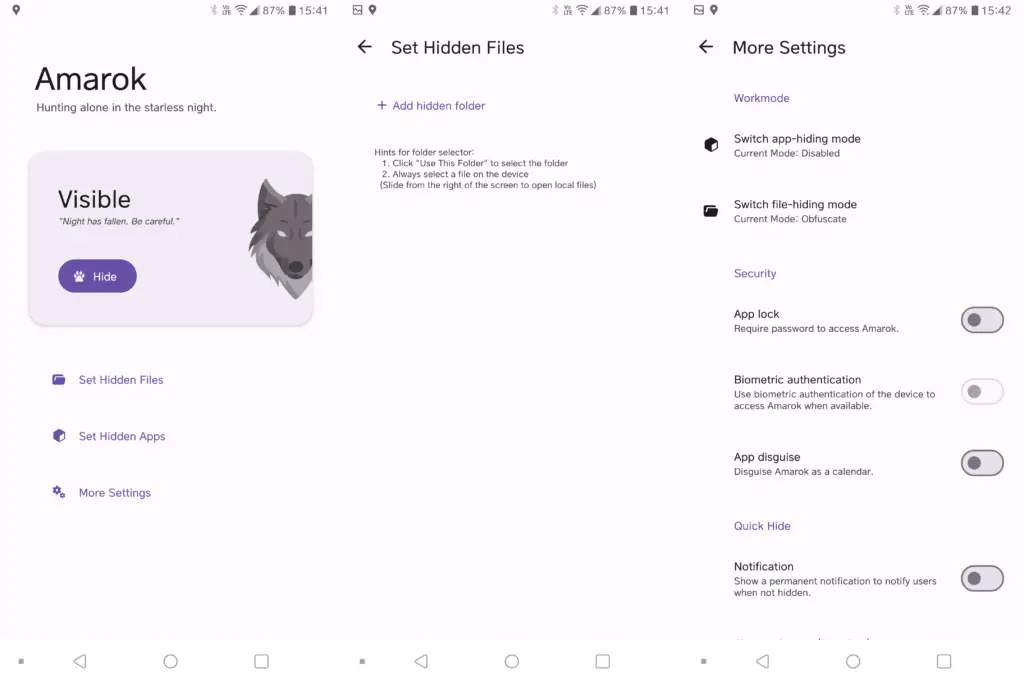 If you want to hide some files and apps on your Android device, Amarok might be your best free and open-source option. It is also available to download on F-droid. 
It does not require root access to function. The user interface is one of the simplest we have ever seen. You can select the files/directories/apps you want to hide, and simply pressing the hide button will hide them and vice versa. 
16. Kvaesitso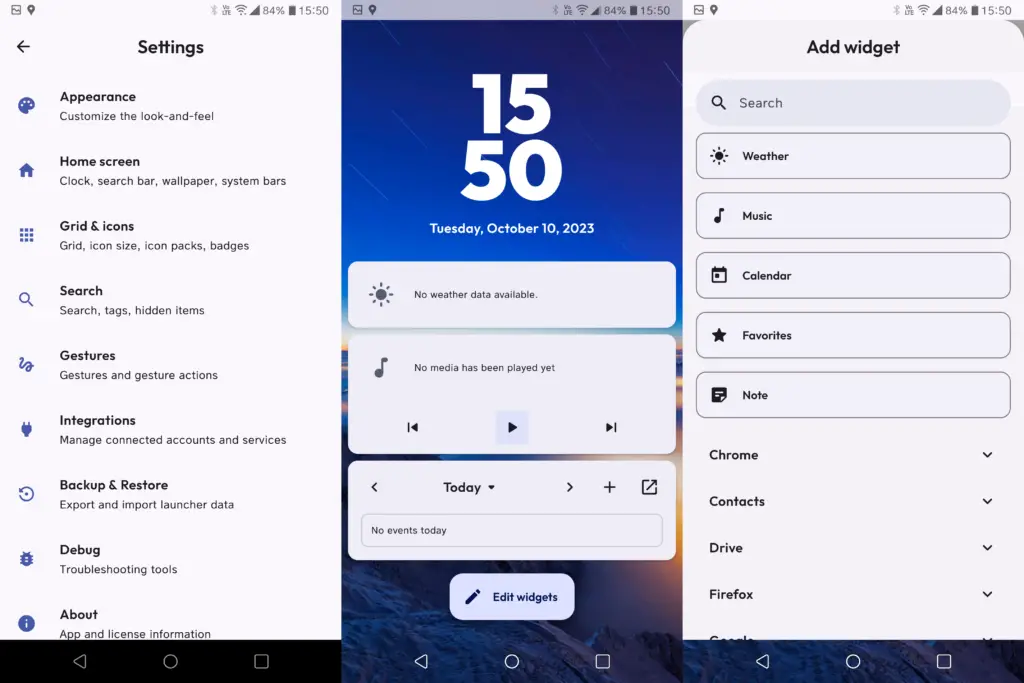 Kvaesitso is a free & open-source Android launcher and maybe one of the most straightforward and useful launchers you will see. It is not based on AOSP and has been designed from scratch. The USP of this launcher is its global search features, which incorporates not only the search for apps, calendar, and contacts but also web services. This is a niche feature, and most of you might not need it anyway. But if you are someone who can see the benefit of this feature, there you have it!
17. NewPipe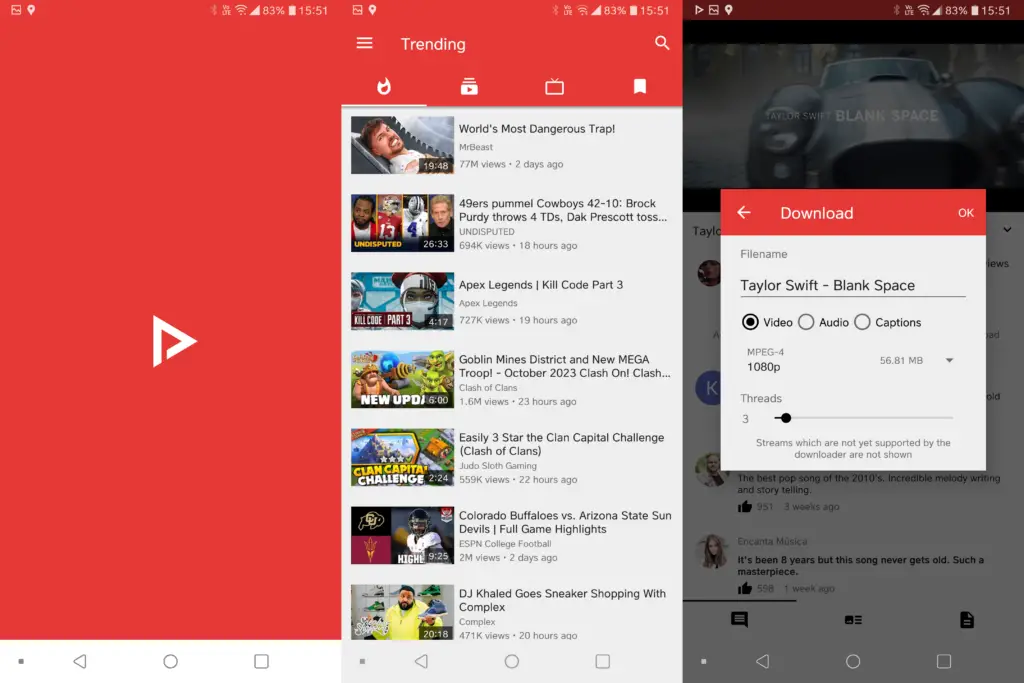 NewPipe is one of the best video-downloading apps that can download videos from various sources like YouTube, PeerTube, SoundCloud, and Bandcamp. The built-in YouTube Explorer makes it even easier to search for videos, and you can download those videos with a click with the desired quality. 
So there you have it; these are the top 17 Android apps not on the Google Play Store either because they are banned, illegal, or ineligible. All of the apps that we have listed above are tested by us in-house; you can verify that by the screenshots attached.
---
Protect Your Online Privacy With Surfshark
[The VPN that we use here at Tech Arrival]
---
Let us know what you think about these apps and your experience while trying them out. If you have any better suggestions or if we have missed any app, do let us know in the comment section below.
Frequently Asked Questions (FAQs)
Why are some of the best Android apps not available on Play Store?
There may be several reasons for these, like Regional availability, Policy Violations, Develeoper's choice, Discontinuation, or the app might be completely illegal in the first place. 
Is it safe to download apps outside the Google Play Store?
Well, it's a mixed bag. If you are downloading any app or APK from an external site, ensure that the app has good standing on the internet, and if yes, ensure to download the app only from the official source or the developer. 
Are there any risks of downloading apps from non-official sources?
Yes, of course, the app you are trying to download may work as usual, but there is a hidden risk that it might be modded by some malicious actors to gain monetary benefit. 
Are there any advantages of using such apps not on the Google Play Store?
Well, it depends on your use case. If this app makes your life easier or helps you save time, why not?
How to update apps that are not installed using the Play Store?
In most cases, these apps will have an inbuilt mechanism to check for updates every time they are opened and will notify you to download and update with just a single click. But if this is not the case, we recommend downloading the latest APK from the official source and installing it manually to keep this app updated.