Valorant is a 1st person, free-to-play tactical hero shooter that Riot Games developed and published for Windows. Today, every gamer from all across the globe can play this game. Until now, only some players who could access the closed beta could play Valorant. It signifies if you have a gaming device, you can download this game and begin to play it immediately. You should also have a steady internet connection to play Valorant, as it is an online game.
List of Best Tips & Trick to Win in Valorant
Some valuable tips and tricks that every player should use while playing Valorant are:
1. Become aware of the Agents 
Players who play Valorant come across twenty-two agents, and all of them tend to be different from one another in terms of their collision size, roles, and abilities. This aspect turns the agents vital for its gameplay. A player begins the process by selecting his preferred agent, and when he learns an agent well, he reaches the competitive mode. Valorant players know that Valorant releases novice agents and Deadlock is their newest agent.
Every player should practice their unlocked Valorant agents and learn how to improve them. Sometimes, players use these agents in different other game modes, too; however, when they use them in serious game modes, they become inconvenient for players and teammates. While playing Valorant, players unlock agents either through Kindom Credits or VP. Every player who plays this game should experience the Valorant agents and their skills and select the agents he wishes to unlock.
Also read: 17 Best Online Multiplayer Games for Android & iPhone
2. Communicate all the time
Every multiplayer game becomes more enjoyable when players communicate. In this regard, Valorant isn't different. While playing Valorant, players should communicate either through voice chat or text. They should use this medium to interact with their teammates and make policies. Players also use text or voice chat to tell about their enemies' whereabouts as they know that good communication results in more victories. They can toggle between the push to talk or open during a party game.
3. Practice, Practice, and Practice
The most important tip for every Valorant player is to practice. With time, players begin to witness progress. No player should hope to see instant results but continue concentrating on gradual improvement. Whenever players play, they should concentrate on one or a couple of areas they wish to augment.
4. Forecast walk timings
No player can ignore the importance of sound. When a player hears footsteps sound, he comes to know about the position of his opponent(s). Various abilities make distinct sounds that convey to players their opponents' plans. Nonetheless, experienced players move silently so that they do become detected.
When opponents attempt to make a flank, they attempt to do this thing silently. Sharp players prefer to use hacks and cheats from reliable providers like Lavicheats. When they log in to https://lavicheats.com/valorant-hacks-cheats-aimbot/, they get access to the best cheats and hacks that assist them in climbing the ranks fast and dominating other players. 
5. Learn everything about the callouts and maps
If you want to emerge as a winner of Valorant, you should learn the maps well. Valorant has lots of maps along with many mechanics and gameplay styles. Among them, the most vital thing is the callout place. When players learn all the callout places, they can locate enemy locations. This way, they can realize whether or not they want to attack or stay confined. Players should also know about the hiding spots via the map-specific policies and the map. 
---
Protect Your Online Privacy With Surfshark
[The VPN that we use here at Tech Arrival]
---
6. Know every weapon well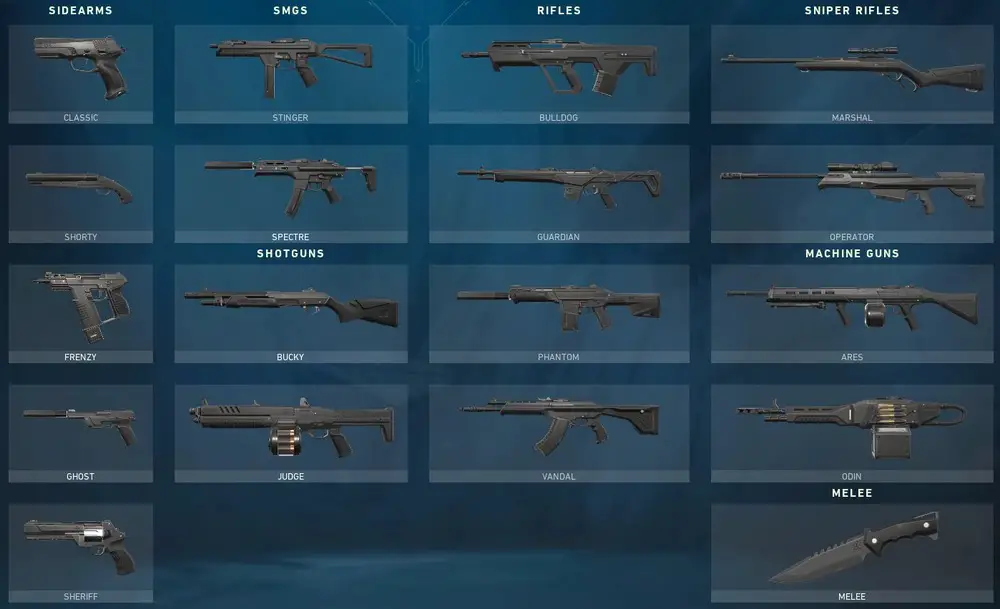 When players learn the maps and agents, they should fight back, and to start the process, they require their firearms. Valorant has twelve chief weapons and five sidearms. Every weapon seems helpful to give players flexibility, and guns are found with their accuracy, damage, and bullet speed. Valorant players should learn about the shot spread, too, as it assists them in hitting the very first bullet, and it is pretty crucial in Valorant because it is a precision-based game.
Valorant players should learn how to switch between their primary and sidearm weapons. Most players find switching their pistols easier and quicker compared to reloading. To emerge as more skilled, players should be aware of every weapon's spray control process, too. However, players must not use spray because Valorant lacks a recoil system. Therefore, players should practice an excellent first shot instead of spraying down their enemies.
7. Get the ideal crosshair
Before a player puts the crosshair on his enemy's head and pops it off, he should have the finest crosshair. The fortunate thing is that Valorant gives every player a chance to create crosshairs in several ways. Players can import crosshairs, too. Crosshairs make players feel different regarding their response to movements that they see on screen.
8. Utilize the utilities sensibly
When players are in the practice range or deathmatch, they should ensure they know their utilities. They should remember that all agents have varying skill sets that can assist them in winning games. A player should learn about the utilities before he plunges into the battlefield. He should read some devoted agent articles to learn about maximizing his potential and skills.
Valorant players should be mindful that utilities tend to differ based on their selected roles. A player can utilize his utilities via teleports provided in maps, such as Bind. Hence, he should utilize that in the form of an advantage. However, the pros of utilities do not end here, as they assist players in defusing or planting. A player should flash for his teammates as a heal or supporting utility if needed. Hence, in no condition should a Valorant player waste his utilities.
9. Learn objects or common spam walls
While playing Valorant, players realize that the construction of structures or buildings isn't sufficiently strong, and most often, it results in forming perfect objects and spam walls. Green boxes are regarded as one of the common spam objects that players find on all maps. Hence, players should discover these structures or spam walls and utilize guns to penetrate them.
Some guns that seem capable of penetrating walls are the Sheriff, Odin, and Ares. A Valorant player can also shoot down a structure using his Vandal. Most players use the trick of finding objects or spam walls so that they can plant spikes. And when players hear the sound of defuse, they can spam the place and enjoy a smooth round of security. 
10. Remain optimistic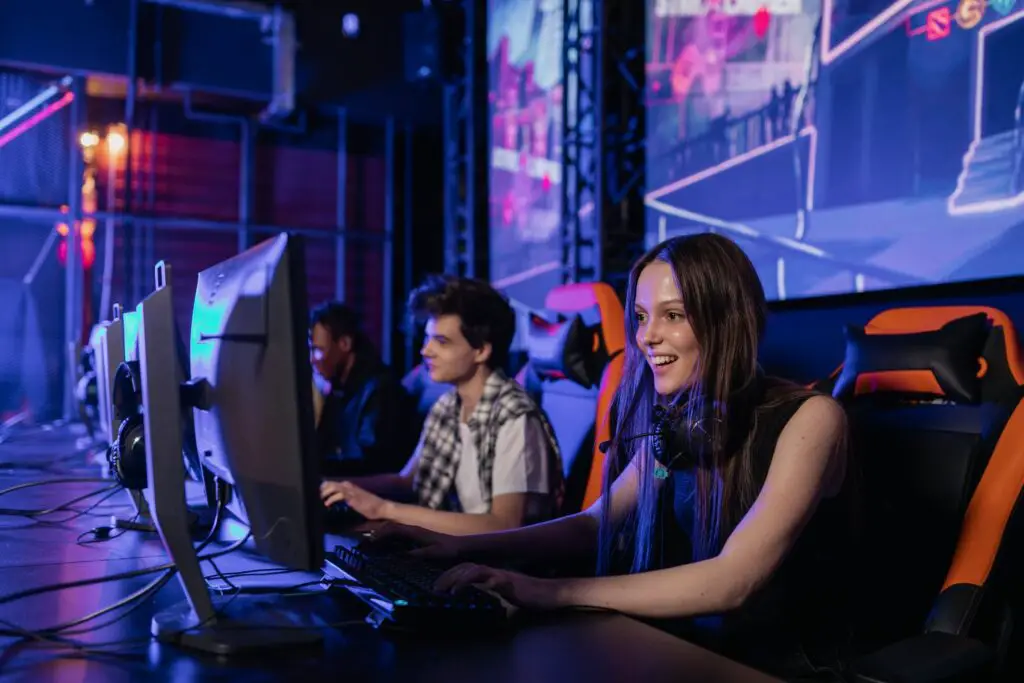 The last practical tip every player should abide by is to remain friendly and humble. While playing Valorant, players get tools to interact; however, if they turn toxic or negative, they should utilize the tools that confine voice or chat communication with other players. A player can also report other players for sabotage or bad behavior. 
Also read: 32 Best Online Games for PC
The Verdict
Valorant is a hugely popular game that countless players from across the globe play. However, to emerge as a winner and play this game tactfully, you should learn to use effective tips and tricks that would help you thoroughly. If you are one of those players who think they have enough tips and tricks that work wonders for beginners, you should try your hand at the advanced guide.
Every player interested in playing Valorant should know they can become skilled by practicing and following the abovementioned tricks. The most important thing is that players should be focused and play to win only. Unfortunately, if a player finds he isn't capable enough, he can uninstall Valorant. 
---
Protect Your Online Privacy With Surfshark
[The VPN that we use here at Tech Arrival]
---