Watching movies have become so much more convenient these days. With all the streaming apps available online, you no longer have to wait for your favorite movie to air on television. Some of these streaming apps are available for free. This means you can watch your favorite movies without spending any money.
Some of you would say that free movie apps are illegal. Well, it is true to some extent, but it doesn't apply to the apps mentioned in this post. If you are a big movie buff, we have the best free, legal movie apps for you to enjoy.
Also read: 19 Ways to Watch Videos with Friends Online
List of Best Free Movie Apps
1. Tubi TV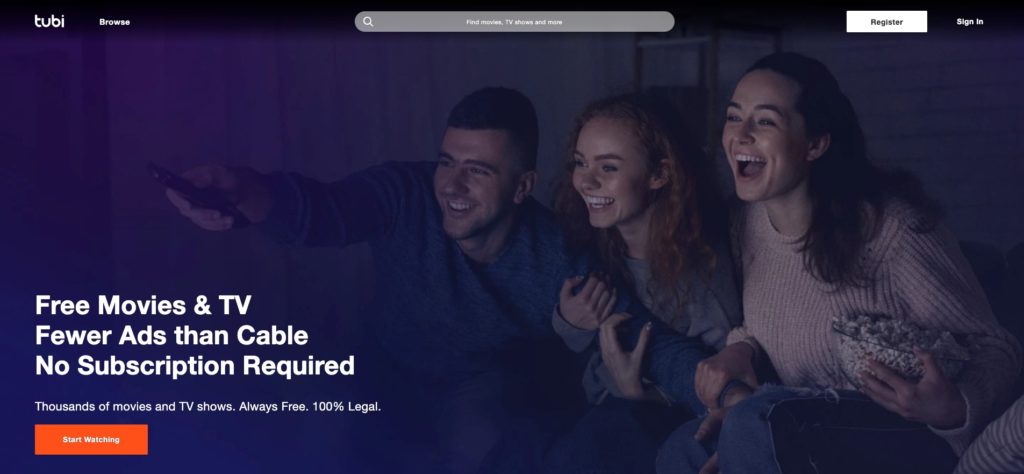 One of the best and most popular movie apps is Tubi TV. It offers a huge catalog of free movies that are nicely organized into their respective categories. From action to horror, romance to comedy, you will find all genres of movies on Tubi TV. It is an ideal movie hub for all movie lovers. The app also has a section dedicated to the most popular and featured movies. As far as the quality is concerned, you will find only high-quality content on this app. As a bonus, all the movies available on the app come with subtitles. You can even add movies to your queue and access them across devices. Last but not least, it also offers you a screen casting option.
2. Crunchyroll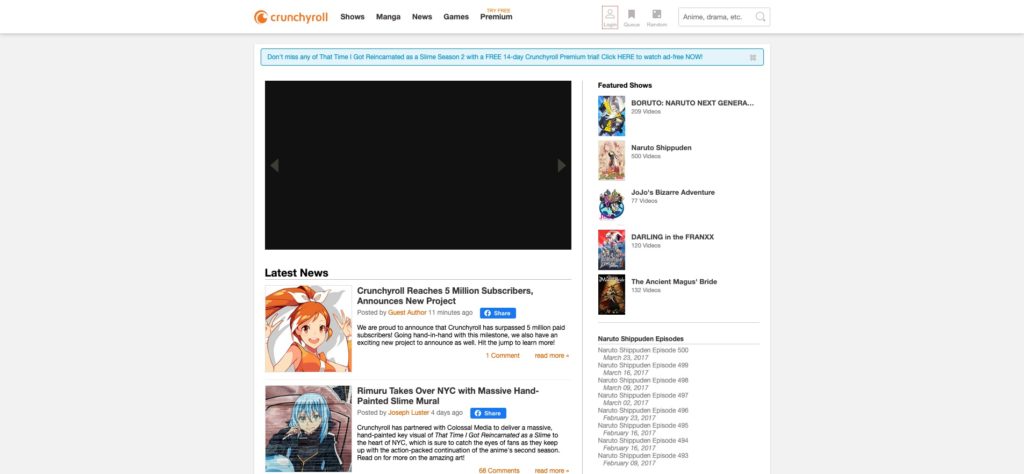 Crunchyroll is a highly popular media app. It is known for its excellent stock of east-Asian content. If you are a sucker for manga and anime series, then you should go to Crunchyroll. You can also use the app to stream TV shows and music. This is a simple and legal app to stream all your favorite anime series. It has two versions; one is paid and the second is free. To access all the content and features on the app, you have to pay subscription charges. It also offers a 14-day free trial to let you check if the app is worth it. 
3. Funimation
The next in the line, we have Funimation. This is yet another impressive streaming service available for anime enthusiasts. On this app, you can watch unlimited anime series and full-length animation movies. However, this is not a free app. It has a free version, but that allows you to watch only limited content. You have to pay subscription fees to enjoy the app fully. The best thing about Funimation is that it offers curated content with both subtitles and dubbing. For those who don't know, Funimation is owned by Sony. By creating a premium account, you can access all the content on the app. It also offers a 14-day free trial period.
4. Pluto TV
Pluto TV is a feature-rich but free movie app that offers tons of movies to watch. The first thing that will catch your attention is the simple interface. Despite having so many features, the interface is clean and easy to use. Once you log into the app, you will see the free TV channels and a TV shows and movies tab. The live channels available on the app also offer free movies to stream. In short, you can find a variety of content on this app. You can also customize Pluto TV as per your needs. But for that, you have to first sign into the app.
5. Vudu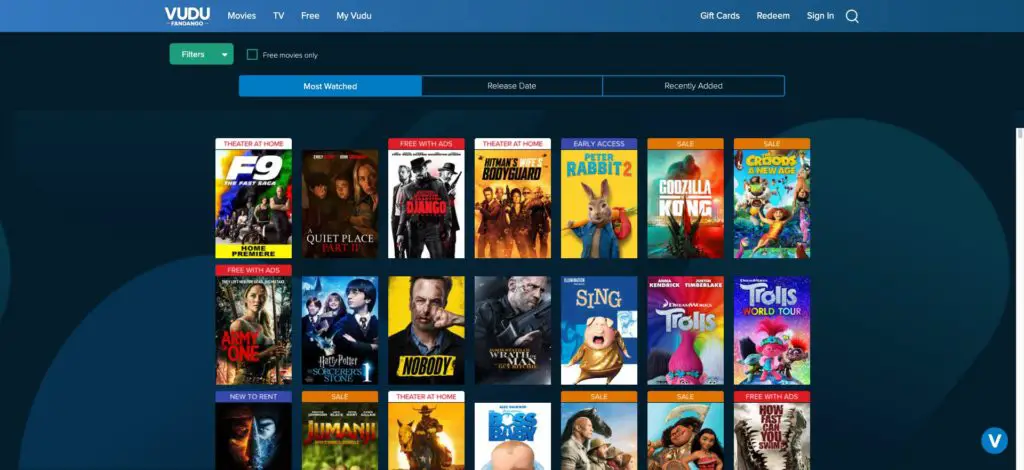 If you are looking for a great movie collection, Vudu is the answer for you. It has a huge catalog of movies, while new ones are added regularly. Although this is a free app, you will never run out of good content on Vudu. You can watch free movies and also choose the resolution quality. To start streaming on Vudu, you have to first sign up on the app. After that, you can select the "Free" tab to check out the list of free movies. 
6. Hotstar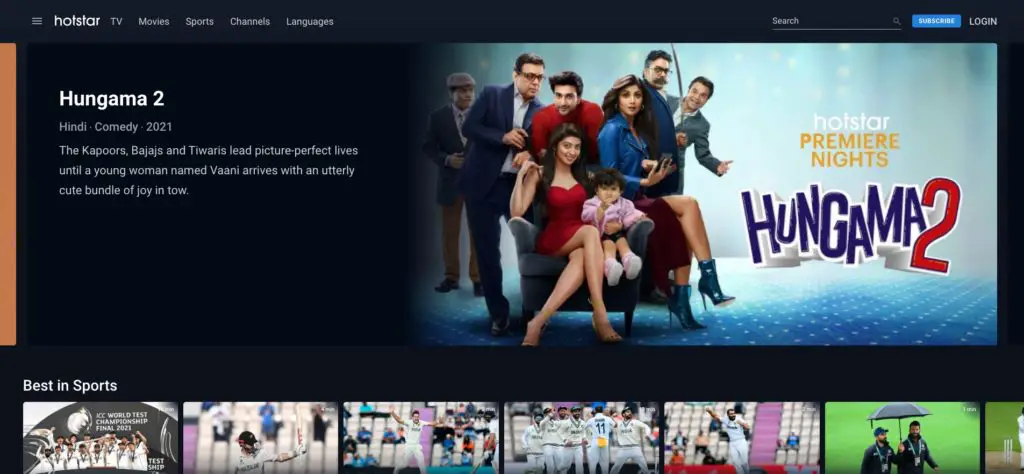 Hotstar is mainly known for live sports streaming. It is because of this reason; the app has gained immense popularity in India. However, you can use this app to watch free movies and TV shows as well. Hotstar is different from other apps in this list as it is not completely free. When using it for free, you can only stream limited content, after which it will ask you to subscribe to its monthly plan. But if you live in India, you can take a Jio SIM card to access Hotstar for free. (On some plans)
7. VRV
This app may not be as popular as the other streaming apps on this list, but it offers some great content. It is a fan-first streaming app that offers an impressive collection of anime series, movies, and shows. You will find movies from a variety of genres.  It allows you to view shows anywhere. For an ad-free experience, you can choose the premium version. 
---
Protect Your Online Privacy With Surfshark
[The VPN that we use here at Tech Arrival]
---
8. Crackle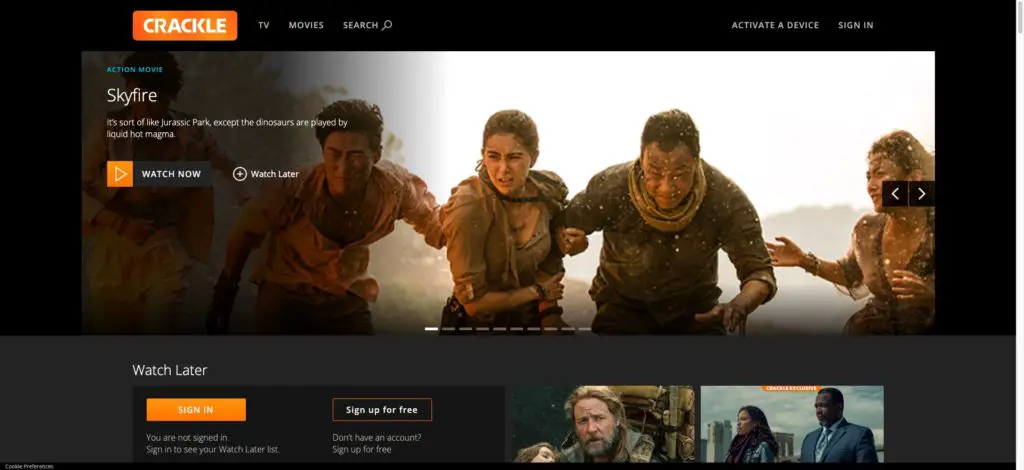 For those uninitiated, Crackle belongs to Sony. This is a 100% legit app that offers free movies to watch on a mobile phone. It has a pretty impressive collection of movies, including a bunch of hit titles. Besides movies, you can also stream various TV shows on the app. You can select from the available genre and watch your favorite movie in high quality. However, it still needs improvement as it is not as good as other streaming apps. It has a simple interface, so users find it more convenient to use.
9. Popcornflix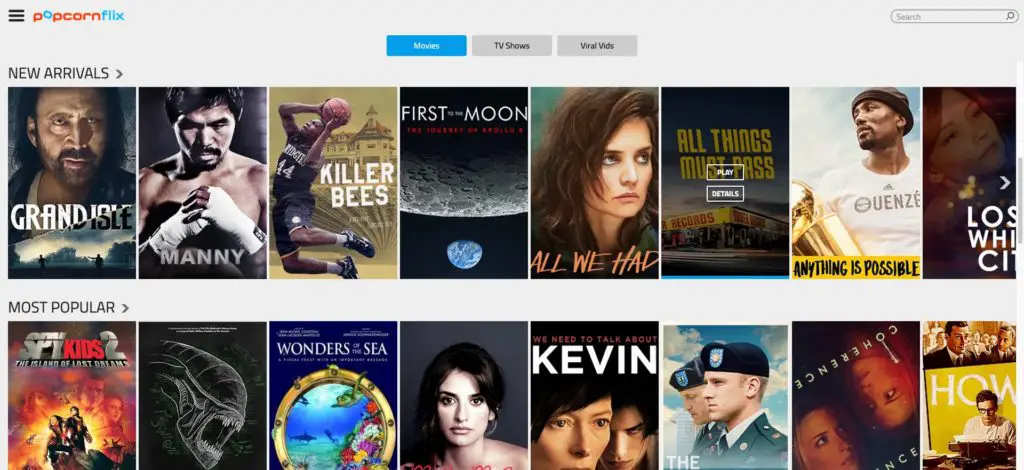 The next free movie app is Popcornflix. There is a high chance that some of you already know about this app. This app is mainly popular for its impressive collection of movies. All the movies are sorted by category, so it is easier to find the one you want to watch. Popcornflix also offers exclusive content, called Popcornflix Originals. You will find high-quality movies that can be streamed smoothly. This is a feature-rich app with a smooth operating interface. You can also stream popular TV series on this app. All the content available on the app can be accessed free of cost.
10. Kanopy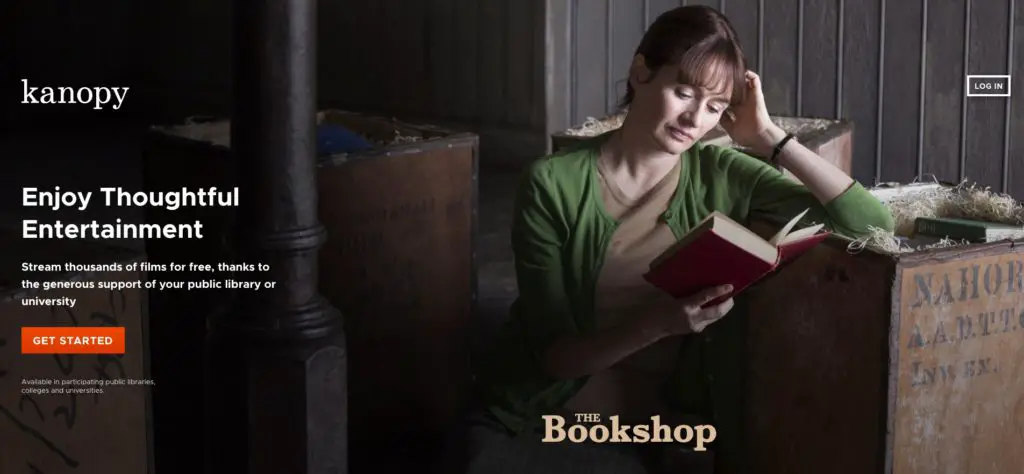 You can watch free movies on Kanopy only if you have a library card at a supported library. After logging into the Kanopy app, you can stream hundreds and thousands of free movies. The app is supported by many devices like Android TV, Samsung Smart TV, iPhone, Android, Roku, iPad, etc. The movies available on the app are classified into its respective categories, so it is browsed easily. Every movie comes with a full synopsis, rating, and cast details. You will also find related videos from which you can get an idea of whether the movie is worth watching.
11. Yidio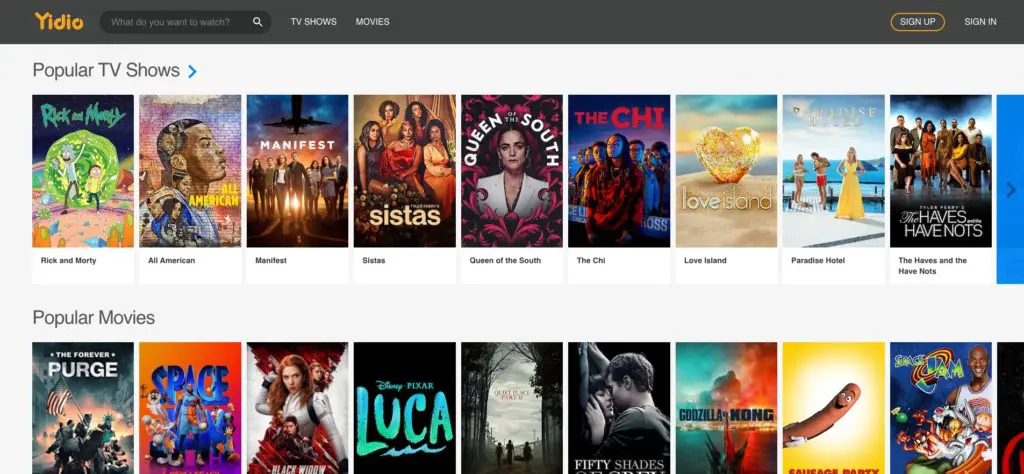 Yidio is an app with a catch. Most of the movies displayed on the app are not available on the app itself. What we mean is that it will direct you to other free movie apps to watch movies. This is a very big drawback, but you can still give this app a try as it offers free movies. One good thing about it is that it helps you manage movies efficiently. It takes just a little tweaking to find hundreds of free movies.
12. YouTube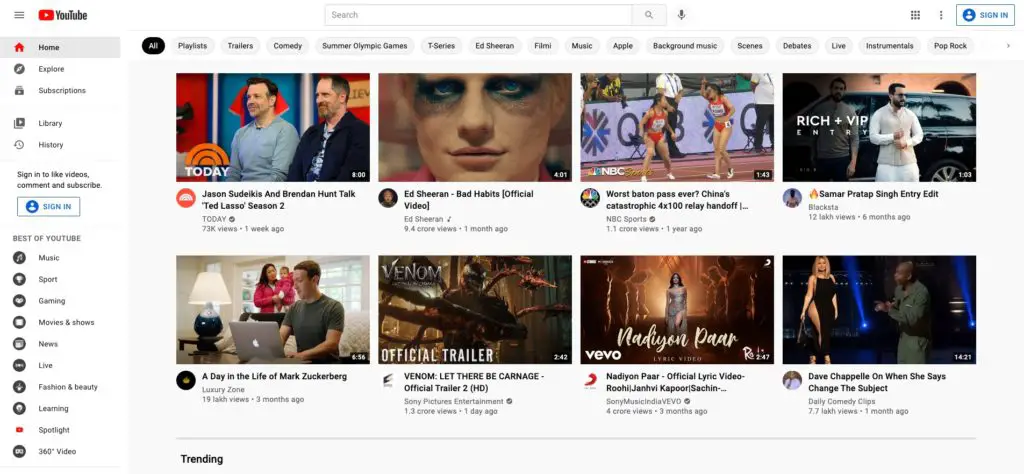 Although YouTube is not a movie streaming app, you can find thousands of videos on this app. This is one of the most popular video streaming platforms online. It offers a massive library of independent TV shows and movies. YouTube has a collection of Indian, Hollywood, Spanish, and Turkish movies from the Golden Age. Not just that, but you can also find content from counties worldwide. It also has a Movies Section where you can find some good movies to watch for free. The features offered by YouTube makes it even better.
13. Hoopla Digital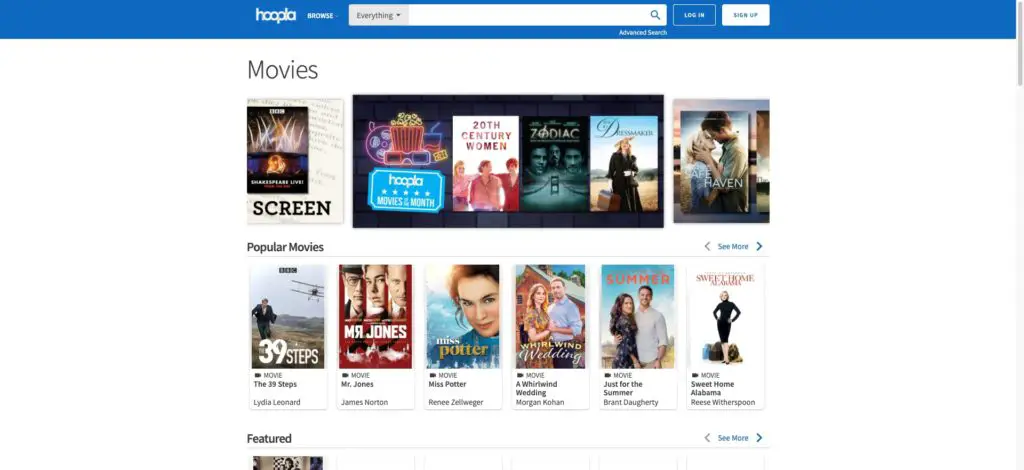 Next up, we have Hoopla Digital, which is an all-in-one content medium. If you want an efficient, free movie app, then Hoopla Digital could be the one for you. It gives you access to the local library, where you can find many movies for free. This app is not just good for streaming movies, but you can also use it to find eBooks, TV shows, and music. The app also supports Chromecast and Android TV. 
14. Kodi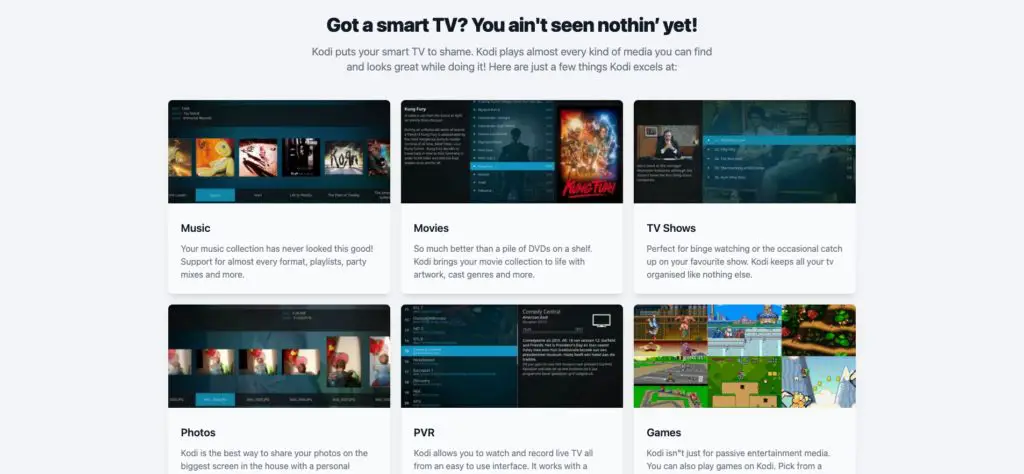 Kodi is basically a media player app available for Android. It supports audio and video playback and features a user-friendly interface. One of the unique things about Kodi is its ability to run plugins. Many of these plugins are used to get free content. However, this is not a pirated site. Instead, they condone piracy, so many of the available plugins may not work. However, you can watch some TV channels such as USTVNow that airs movies for free. 
15. Plex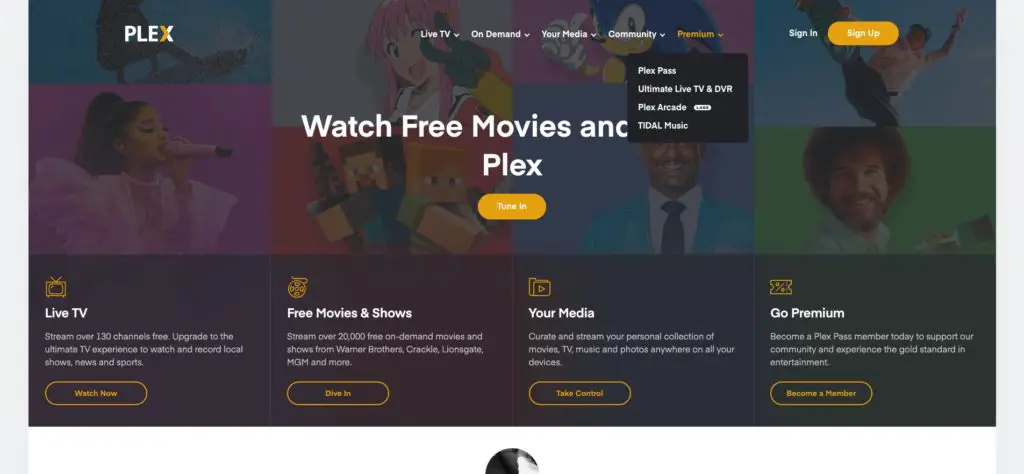 Plex is yet another great movie app that is completely free to use. The good thing about Plex is that it works on almost any media device. Plex app is often counted amongst the best free movie and TV streaming apps out there. You can also use the app to stream news, web shows, and podcasts. But before you start, you must link your account, which is a mandatory requirement. It can also remember where you left off on multiple movies, so you can easily resume watching.
You have 15 of these great free movie streaming apps to provide you with unlimited movies. You can download any of these apps and start streaming movies you want to watch without spending any money.
Also read: 12 Best Subtitles Download Sites for Movies & TV Shows
Frequently Asked Questions (FAQs)
What are the Best Free Movie Streaming Apps?
There are plenty of movie streaming apps available that offer free content. But most of them are illegal. If you want free legal movie apps, you should use Tubi TV, Crackle, Plex, and Pluto TV. These are some of the best options that exist in the market.
---
Protect Your Online Privacy With Surfshark
[The VPN that we use here at Tech Arrival]
---
Is Funimation Free?
Funimation is not a completely free app. It has a free version, but that only gives you access to limited content. To access all the movies on the app, you need to get the paid version. It also offers a 14-day free trial period.
Is Hotstar Good for Streaming Movies?
Hotstar is a streaming service that offers you a great collection of movies and TV shows. But this app is mainly popular among users because of its live sports streaming feature. It should be noted that the free version offers limited content.
Is Kodi Legal?
Yes, Kodi is a legal and safe-to-use app. The best thing about this app is that it can run different plugins.