We have all been there. Rooting our Android phone and wondering which Rooting App to download. Rooting is a process that gives you administrative privileges on your device, allowing users to customize the software and hardware of their devices according to their needs/wants.
Rooting can be done for many reasons, from removing bloatware, installing new firmware, overclocking, or downclocking CPU frequencies, among other things.
However, with so many Rooting Apps out there, it's hard to figure out which ones are worth downloading! That's why we compiled this list of the top 7 best rooting apps for Android so that you don't need to go through the trouble of trying them yourself!
List of Best Rooting Apps for Android
1. Magisk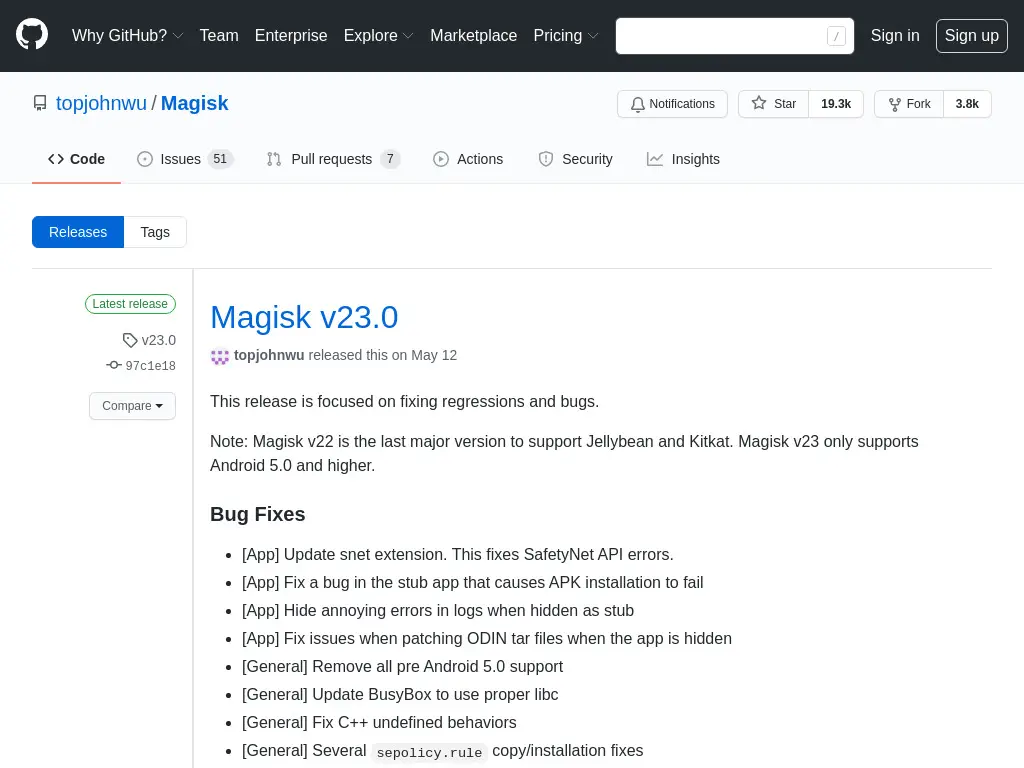 Magisk Rooting app is one of the best rooting apps for Android. It's compatible with many devices and provides a ton of features, such as root hide/unhide detection, systemless installation to keep your /system partition intact so that you can update your device in the future without having to re-root it, "systemless" modification support, and many more. Magisk Rooting app is straightforward to use, too; it has a built-in "Magisk Manager," which requires no root access for basic operations such as checking the list of installed modules or managing them. It also provides an inbuilt "systemless settings" module, so you can customize the Rooting app to your liking without needing an APK editor or a shell. Magisk Rooting App is also very lightweight, which means that it won't provide any performance issues!
2. Kingo Root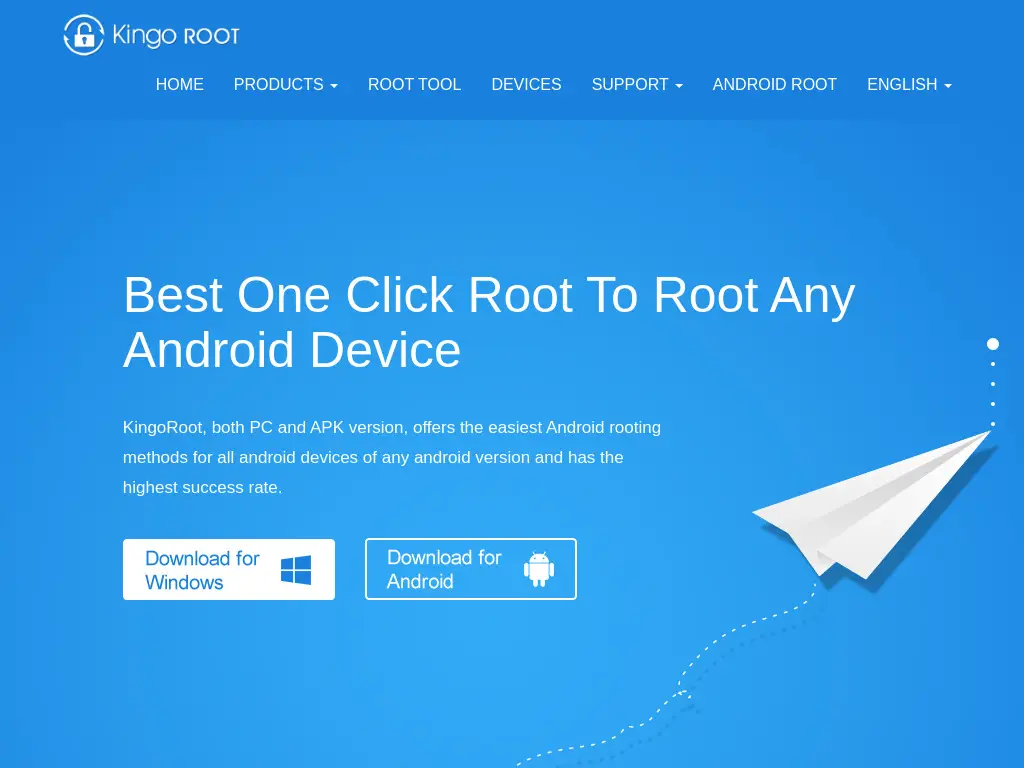 This Rooting app is quite popular and has proven to be one of the most reliable Rooting apps on the market. Kingo Root provides you with a couple of features that can only be found on this Rooting App, such as download/install-recovery image files, flash these images directly from the app, rebooting into different modes (fast boot, recovery, etc., etc.), and many more. The Rooting process takes less than five minutes, but it may take longer for some users depending on the device.
3. OneClickRoot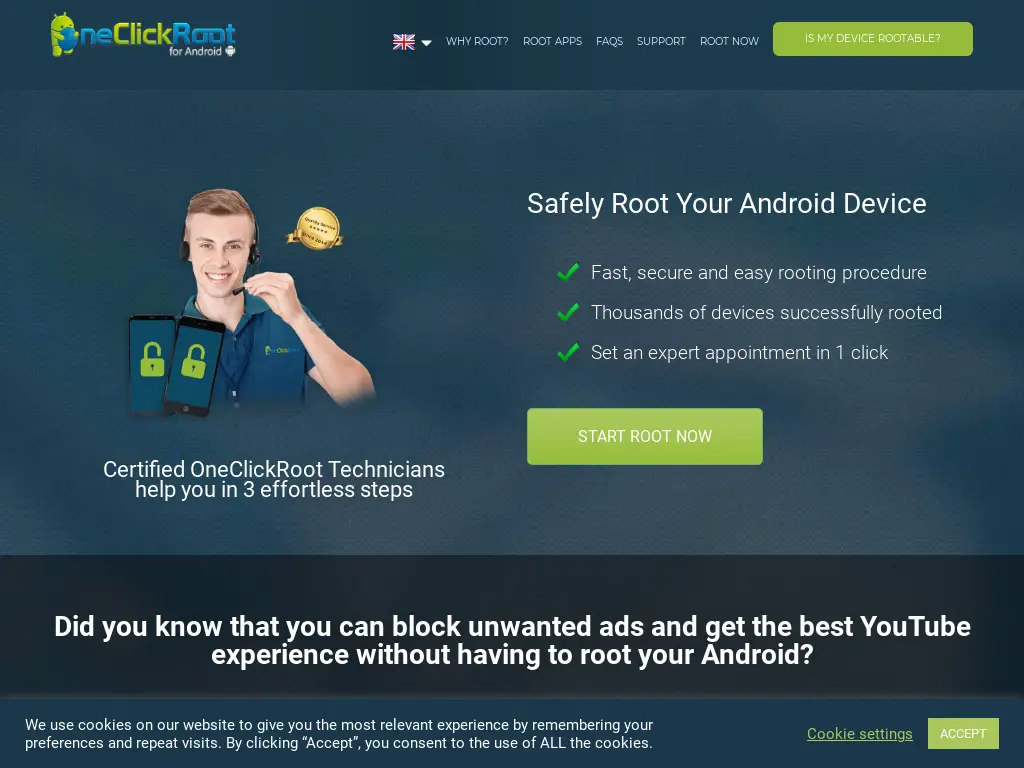 OneClickRoot provides you with a couple of features that can only be found on this Rooting App, such as download/install-recovery image files, flash these images directly from the app, reboot into different modes (fast boot, recovery mode,) and many more. OneClickRoot is one of the best Rooting apps available in the market today, with many well-thought features and tips for newbies looking into Rooting their devices. OneClickRoot also provides Rooting Tips with links to external websites where you can find more information on things such as Rooting your Android Phone or Tablet and many more tips that will help newbies out there who are looking for Rooting their devices.
4. SuperSU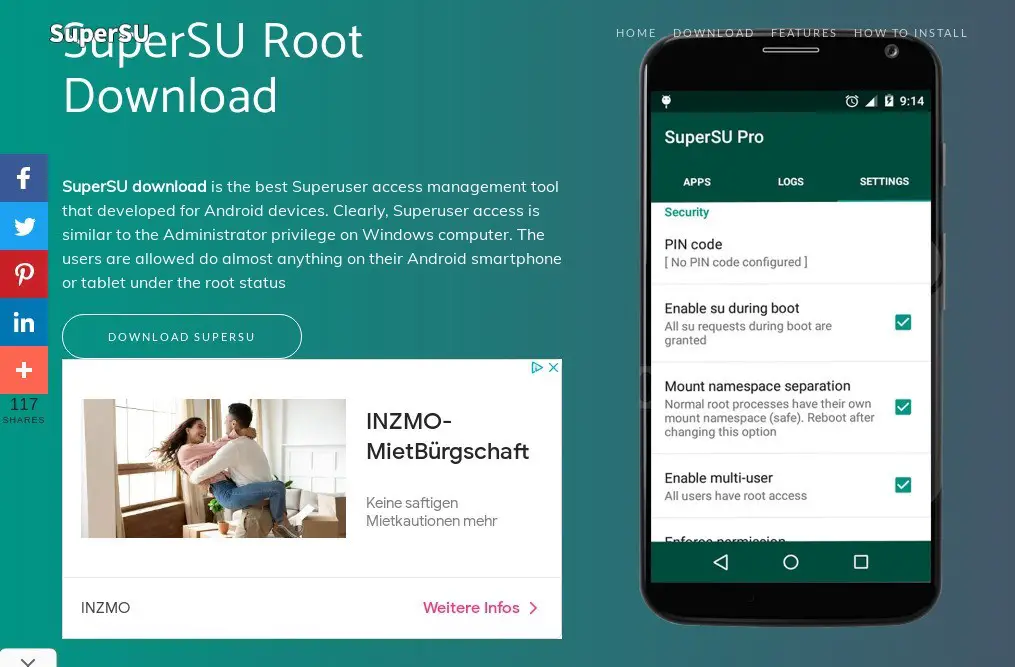 SuperSU is the most popular Rooting App for Android. It's a systemless rooting app which means that it does not modify any of your existing system files, making it easier to undo and less likely to cause conflicts with other modifications you may have made in the past. SuperSU also features an easy flashing interface – swipe across when prompted. The app is compatible with Android versions as old as the Jelly Bean release and can be found on GitHub for free; follow the instructions in the readme file to download it. In addition, SuperSU Rooting App offers a selection of features that make rooting your device easier than ever before. Install SuperSU Rooting App one time after you have Rooting Apps for Android, and it will handle everything Rooting App-related from that point forward.
5. KingRoot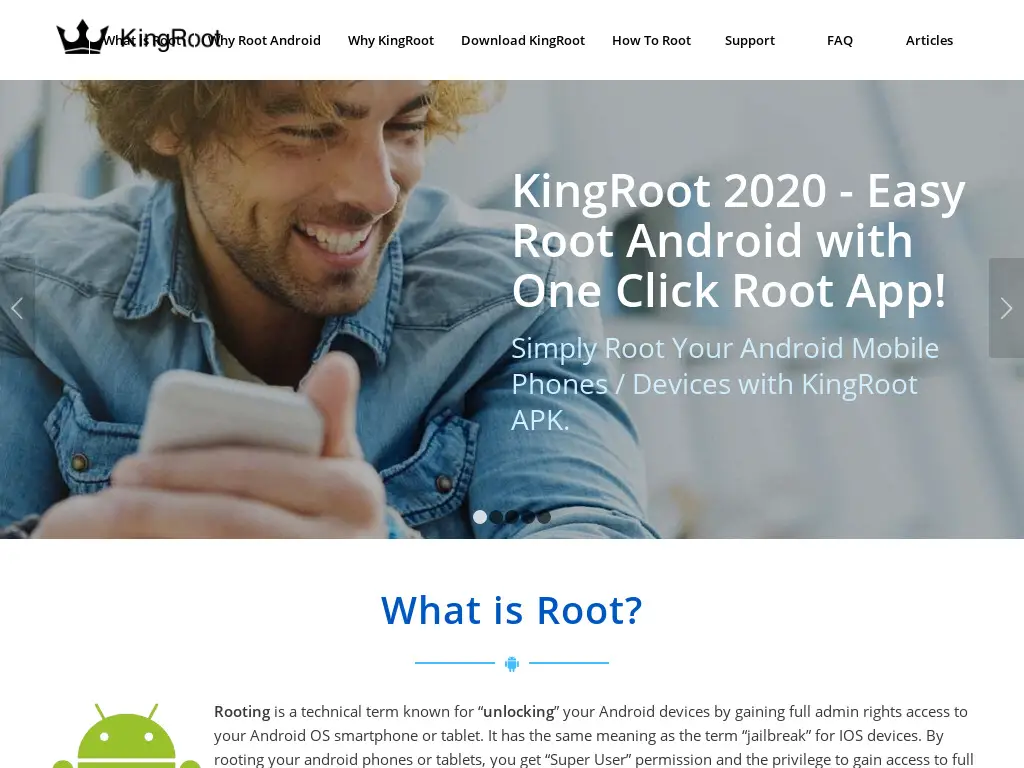 KingRoot is a Rooting App for Android that roots your device with one tap. It works on all Android devices, regardless of the device's make or model. It doesn't require any PC or laptop to root the phone and can be used on all Android phones running Lollipop, Kitkat, Marshmallow, Nougat versions of OS. The Rooting tool does not require users to know how Rooting works and can successfully root an Android phone in just a few minutes. Kingroot contains many tools for Rooting, making it one of the most popular Rooting apps for Android.
6. Framaroot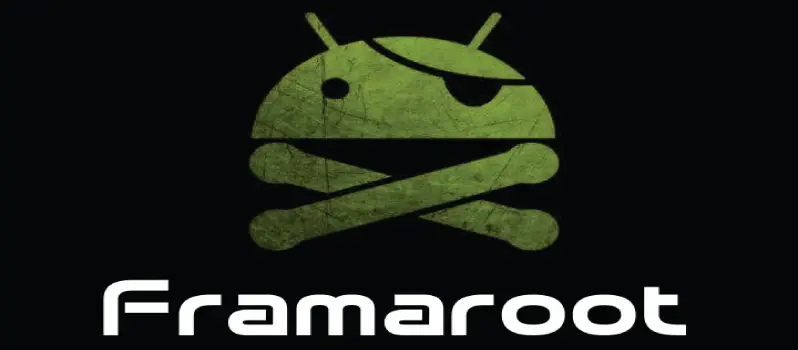 Framaroot is the best Rooting App for Android, as it can root many different devices with just one click. Framaroot makes Rooting your device a breeze, and there's no command-line needed to complete this process. It has an easy interface that will guide you through Rooting and using SuperUser privileges on your device. This Rooting App is the only one that can root ICS Android devices, so it's a must-have for any device with this OS. Unfortunately, Framaroot is not available to download on Google Play Store, so you have to get the APK file and sideload it onto your device if desired.
7. iRoot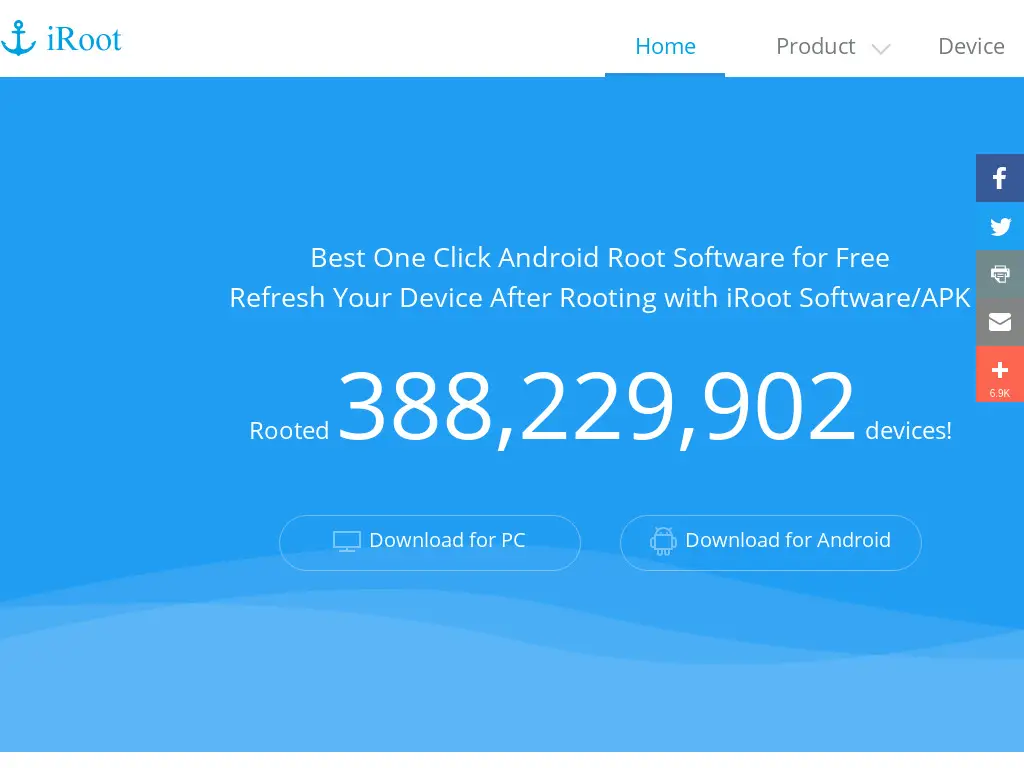 iRoot Rooting app provides you the easiest way to root your Android device. It is one of the best rooting apps for beginners who want to apply customization and tweaks on their phones without any hassle. Some features make this Rooting application stand out from other competing Rooting Apps like directly flashing SuperSU, Rooting in a single click, easy access to different Roots, and more. If you are looking for the easiest rooting app for your Android device, then iRoot Rooting App is perfect for you. It can be used by beginners as well as advanced users of Android devices because it provides them with different options according to their requirements. This Rooting application has a simple UI and also makes Rooting in just one click.
---
Protect Your Online Privacy With Surfshark
[The VPN that we use here at Tech Arrival]
---
Conclusion
The best rooting apps are all about customization, and they can help you get the most out of your Android device. Whether you're looking for root access to enhance performance or tweak system settings, these top seven will give you plenty of options that are safe and easy to use. So which app is on your list? Let us know in the comments below!
Frequently Asked Questions
Can Rooting an Android Device can Affect its Performance?
Rooting Android Phone is not banned by Google, and Rooting does not affect the performance of your device. Rooting can increase the performance of your smartphone if done right.
Will Rooting Android Phone Voids Its Warranty?
Rooting has been available for a few years now, and there is no Rooting App that will void your warranty. Rooting may lead to the loss of its warranty, but it is not guaranteed.
Is Rooting Android Device Illegal?
Rooting isn't against the law, and it has been a common process for years. Rooting will not lead to any legal problems. Rooting may cause some issues with the use of your device, but it is not illegal in most countries. Rooting Android phones was not even a big deal until the Rooting Apps emerged.
Can I Root My Phone for Free?
Rooting an Android device can be free if you use the right Rooting App. For example, Framaroot Rooting App can be used to root any device for free.
Can Android 10 be Rooted?
Yes, Rooting any Android device from version 0-11 can be done with the help of Rooting Apps.
What Are the Disadvantages of Rooting Android?
Rooting Android can lead to device performance issues, Rooting Apps crashing, and more. In addition, rooting is not recommended for beginners, as they might risk bricking their device.
Can I Unroot My Phone After Rooting?
Yes, You can easily Unroot your device, follow the device-specific instructions available on the Internet.