Google Play Store has the most extensive collection of apps for Android. Almost everyone downloads apps from the Play Store. But many excellent apps can't be found out there. To get these apps on your Android phone, you have to go through a process called "sideloading". We'll explain the process later.
For starters, various rules and regulations that are needed to be followed to register an app on the Google Play Store. And many times, it's not possible for developers to comply with these policies while making the best apps for the public. Such apps are either banned from the Play Store, or they never make it to the listings.
But worry not. To help you with all this, we've decided to do something about it and have come up with our list of the best Android apps which aren't available on the Google Play Store or are banned because of Google's strict policies.
But before starting, please read the below note carefully.
Note: Enable the Unknown sources from Settings >> Security to allow the installation of the apps listed here.
So here in this article we have selected and listed out best Android apps that are not on Google Play Store:
List of Best Android Apps not on Google Play Store
1. Fortnite
Probably one of the most popular games on the planet, Fortnite by Epic Games isn't available on Google Play Store! The reason is because of the Play Store's expensive proposition and Fortnite's plenty-of-things-to-buy revenue model.
Google charges 30% of all sales done in-app in exchange for Play Store's valuable promotion, distribution, and payment services. Also, Epic Games is a massive company with enough infrastructure to distribute software updates and process global payments.
To install Fortnite, you have to visit its website and download Fortnite Launcher, which will download the actual game.
2. K-9 Mail
K-9 mail is also one of the open-sourced apps. As the name suggests, it is a very advanced email client for Android. It includes features such as Push IMAP support, WebDAV support, BCC to self, per account notifications, black/white themes, multiple identities, and more.
---
Protect Your Online Privacy With Surfshark
[The VPN that we use here at Tech Arrival]
---
Jesse Vincent developed the K-9 Mail app. He created a simple patch to the Email app in Android 1.0 when its creators hadn't yet figured out how to handle community contributions. He built a version of his own and made it open source.
3. XTunes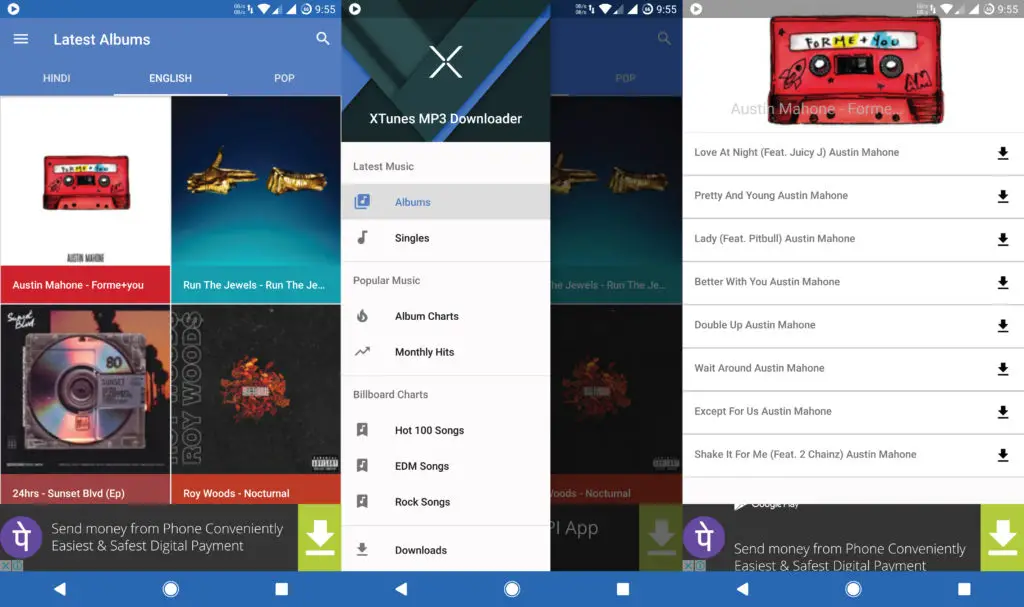 This app is for those who like to download music and audio on the go. Unlike other apps available on the Google Play Store, the user has the freedom to store the songs on their storage.
Most of the songs can be found on this app from old to the latest ones. Also, most of the songs that you will download from this app will have prefilled correct metadata like artist, album, year, track, cover photo in it. So, you will not have to worry about those and will be able to organize your music efficiently.
Almost all songs are available in high quality. We have found that all of the latest songs are available in 320kbps quality. If you are a music enthusiast, you will know when you see it. Also, you can search for an entire album, and the songs from that album will be listed. You will also get an option to download the search song from YouTube if it's not available in the app's database. We consider it as the best song downloading app.
4. QuickLyric
As the name suggests, this app will show you the lyrics of the song, which is playing or any song that you are going to search manually. You might also be wondering that what's different between Quicklyric and the other apps available on the Google Play Store like MusiXmatch etc.
The difference is that, here in Quicklyric, you will be able to download lyrics offline for all the songs in a single click. As I recall, other apps don't allow it for free. Also, if you enable the option to refresh lyrics automatically, this app will search and download them whenever you add a new song to your device. You can also set it to show lyrics once the track changes. It seems fantastic, right!
Update: The app is now also available on Google Play Store. Here is the Google Play Store Link.
5. Viper4Android
If you have a rooted Android device, you probably may have heard about this app. It is an equalizer app, but don't even think that so what? It is not just a simple equalizer; it is the father of all equalizer. You can configure almost anything this app. However, this comes with a limitation. You will need a rooted Android device to run this app. If you don't have a rooted device, then you can try Poweramp music player who will deliver the near same experience.
---
Protect Your Online Privacy With Surfshark
[The VPN that we use here at Tech Arrival]
---
If you are a music enthusiast, you will love the audio output that you are going to receive from this app. Not convinced yet, then let's list out all of the features that this equalizer has to offer:
AnalogX
Spectrum Extensions
x86 support
Speaker Optimization
Differential Surround / Haas Effect
Fidelity Control
Headphone Surround+ (VHS+)
Auditory System Protection (Cure Tech+)
We can't possibly list everything. It's such a long list :P
It is the best equalizer for your Android device. So what do you think? If you install this app, do let us know your experience with it.
6. Popcorn Time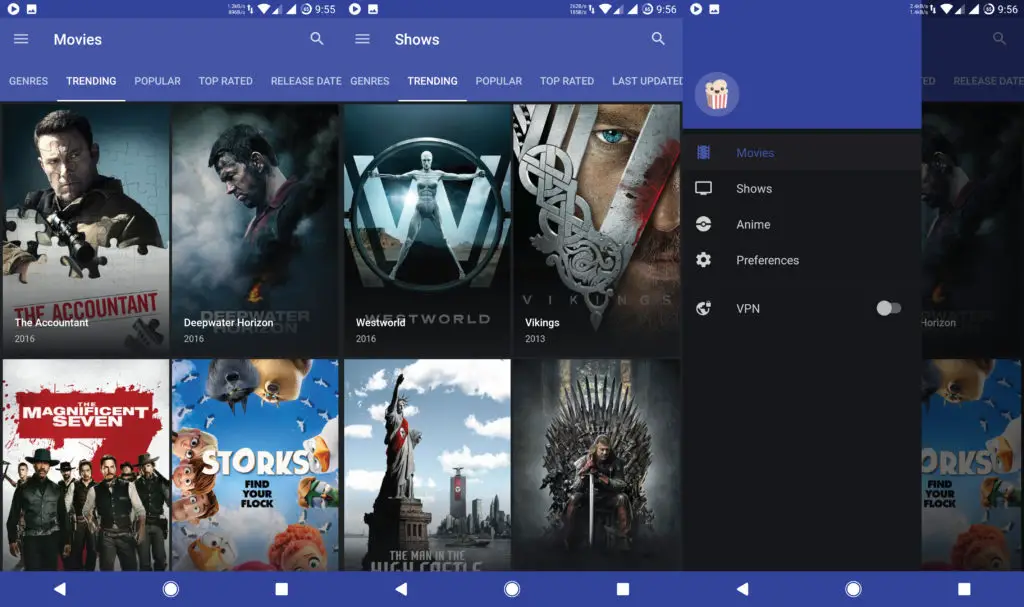 First of all, let us know what comes to your mind when you say this app's name? As the name suggest relaxation and movie time, this app will allow you to download your favorite TV series as well as movies with a single click. Now, when you are bored, you will not have to open torrent sites and Google and stumble across the web to download the movies and tv shows you want. This app is godsend :D.
Several other apps are available on the web like Showbox etc. But none of these apps we found as complete and as bug-free as Popcorn Time. You might already start liking the app, but we haven't told you the best part about it yet. You will also be able to watch the trailer before downloading, excellent quality of the video, select subtitles. And then, you will just have to click the magnet button. It will start the download in your torrent client.
7. Torrent Search [Not Working Anymore]
There are lots of torrent websites available on the internet. Let us give you a hint; if you start counting all of the torrent sites, you won't be able to count! But some of the popular torrent sites have all the things that we need and are regularly updated.
But for searching in these torrent sites will require you first to open these sites one by one and search for the desired thing. What if you can reduce this work and just search all of these significant torrent sites with a single click. Well, this app will be able to do that.
Just enter what you want to download and hit the search button. It will search all the major sites and will provide you the results with torrent size, the number of seeders and leechers and torrent age. Now click on the torrent that you want to download. Then the download will begin in your default torrent client. You can also search for the top torrents of the day, month, year, and all time. If you don't have a torrent client on your Android device, we would recommend using Flud, one of the best torrent downloaders for Android.
8. F-Droid
You might be aware of the open-source. F-Droid consists of all of the apps that are available as open-source. Here you can download the apps that are not available on Google Play Store. You can find some of the apps listed in this article on F-Droid.
This app doesn't consist of any pirated or cracked software. You might have heard about an app named "Black Market." This app is nothing like that. This app is excellent for exploring the new open-source apps that you can't find on Google Play Store.
---
Protect Your Online Privacy With Surfshark
[The VPN that we use here at Tech Arrival]
---
Also read: Top 10 Android Apps Every Geek Must Have
9. MiXplorer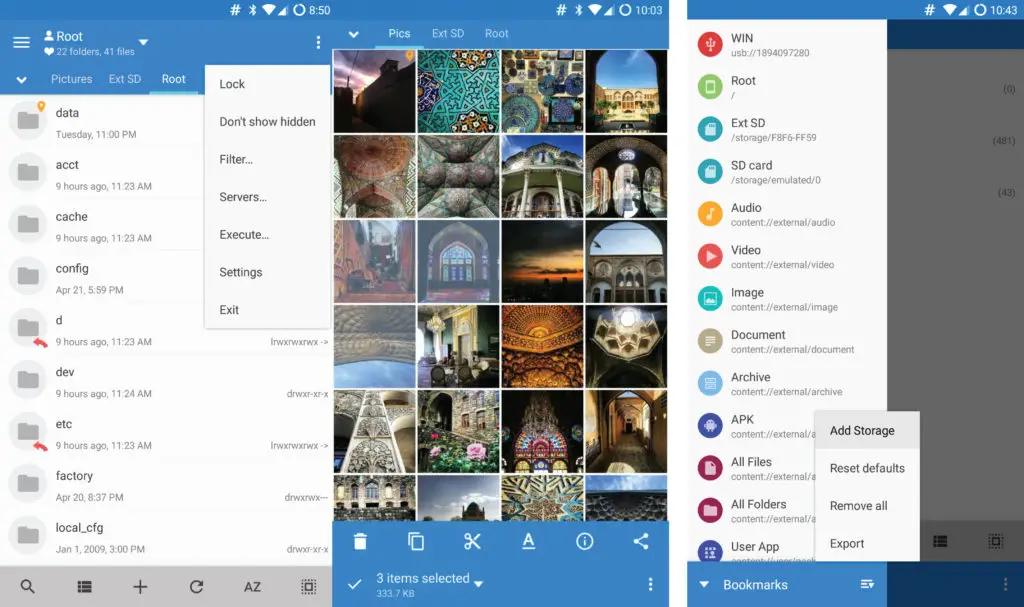 MiXplorer is a file manager which comprises of many useful features. The design is quite similar to the Solid Explorer. You can say that it combines both ES File Explorer and Solid Explorer. It offers tab support and dual pane support, which makes the working on different location simpler.
The features to connect best cloud storage services like Google Drive, Mediafire, FTP, etc. makes it even handy to control remote storage right from the file manager. It has its archive manager, e-book reader, file encryption, media player, and many more features that you can explore by yourself.
Update: It is now available on Play Store. You can find it here.
10. Tubemate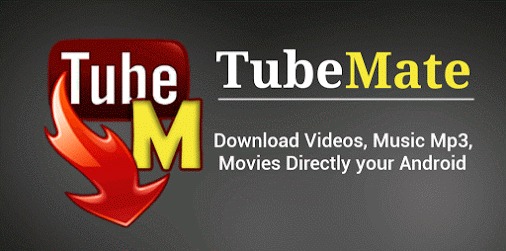 You might also have heard about this app somewhere or may have read about it. As the name suggests, it helps you to download the videos from YouTube. It can also download and extract MP3 from the videos.
A while ago, when downloading videos from YouTube was not against their terms and condition, there were several apps available on the Google Play Store to do that. But the new ToS doesn't allow it. So you will have to rely on the apps that are not available in the Google Play Store, and luckily TubeMate is one of the best apps for downloading YouTube Videos.
11. Tachiyomi
If you're interested in Manga, then you'll love Tachiyomi, one of the best manga apps. Tachiyomi is a free and open-source manga reader specially made for Android. You can read Manga from popular sources such as KissManga, MangaDex, and more using this app. You can read Manga on the go after downloading them.
It is a highly configurable reader with multiple viewers, reading directions, and other settings. The Manga is divided into different categories, which makes it easier to sort. There's light and dark themes as well as support for MyAnimeList, AniList, and Kitsu.
Tachiyomi is a free app that can be downloaded from Github.
12. AnYme
Anyme is an anime app that can sync with MyAnimeList. It also has a built-in Adblocker, so you don't get any of those annoying ads. It also curates and suggests you similar and related Anime according to your taste.
---
Protect Your Online Privacy With Surfshark
[The VPN that we use here at Tech Arrival]
---
You can read all the information you want, such as score, rating, broadcast day, adaptations, etc. There are also other cool features like the ability to add notes to the episodes you've watched and a random anime button at times when you don't know what to watch. You can even lookup and listen to your favorite Anime songs.
13. Xposed Framework
Xposed Framework is an app that will let you customize your Android device the way you want. It consists of sub-applications known as modules. These modules can be used for specific customizations. And there are a whole lot of modules available for Xposed, which will make your android device awesome.
However, for Xposed to work, you will need a rooted Android device. Otherwise, you are out of luck. There is also an app known as Substratum (Available on Google Play Store), which is also perfect for customization. But it will also need a rooted device.
14. AdAway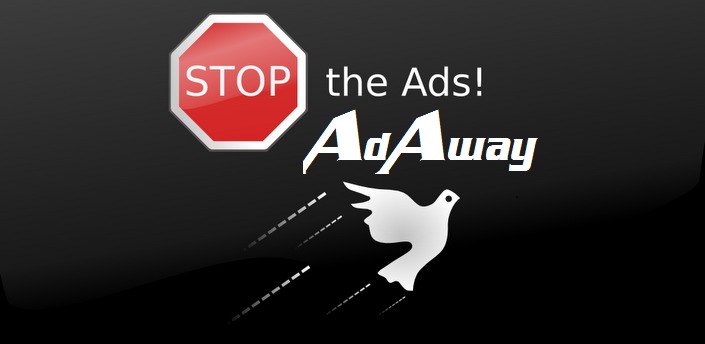 Whenever you download apps for free from Google Play Store, they are likely to have advertisements popping all over it. It's nothing to worry about, but when they are placed in such a way that every time you click it accidentally, it becomes annoying.
Also read: How to access blocked websites?
This app is one of the best ad blockers for Android will let you remove all the ads from every app on your Android device. Hence saving you some time and also in case some bandwidth. However, for this, you will need root access on your Android device. Also, there is a nice feature that you can check for the updates so that if a new ad network comes in, you can block, so it won't be able to display ads.
Also, note that if you disable advertisements, some apps like XTunes will be stuck, and it will not function correctly as it used to be. However, this is not the case with most of the apps. Almost all the apps we have tried so far worked fine.
15. Lucky Patcher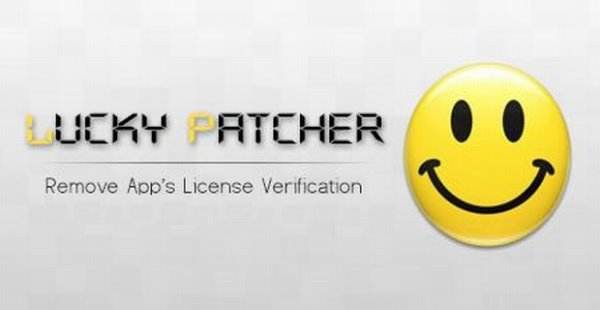 Lucky Patcher is a handy app when it comes to removing ads, patching, remove license verification, modifying APKs, backup/restore, and much more. You will also need a rooted device for this app. This app just can't be explained in ordinary words. You will just have to try this app out to test its features. Do let us know what you think about it.
---
Protect Your Online Privacy With Surfshark
[The VPN that we use here at Tech Arrival]
---
16. Lawnchair
You might be wondering what the heck is Lawnchair. It is the name given by its developer to the customized pixel launcher. Now you will think that how it is different from the Google pixel launcher that is available everywhere.
As you might know that if you want to get swipe to google now to work, then you will need to turn the pixel launcher to the system app. This is only possible on rooted android devices, but what about others. So, the Lawnchair brings all the different customization on pixel launcher along with google now support.
17. YouTube Vanced
YouTube Vanced is a modded app from XDA Devs and Team Vanced. It has most of the features of YouTube Premium like Background Playback, Offline Videos, Picture-in-Picture, Themes, etc. Additional features like forced VP9 and HDR support, override maximal resolution.
It can be installed on both rooted as well as non-rooted Android devices. You can download YouTube Vanced by clicking here.
18. GCam (Google Camera)
Google Camera is available on play store, so why we have listed it here?
It is because when you install Google Camera on any device other than the Nexus or Pixel line, you will not get HDR+ mode. It is because Google made this feature limited to its own devices for now.
HDR+ is an image processing technique that takes multiple photos with different exposure and then combines them for the best possible result. It is far better than normal HDR mode, and that is why photos on Google Pixel comes out fantastic. So how to get this exclusive feature on your Android device?
The answer is the modded Google Camera app. For now, this app is supported only on some devices. The developer is trying to make this possible on every device, and then the front camera will also have HDR+ in the future.
19. Amazon App Store
The Amazon App Store was launched in 2011, soon after Amazon Underground app was shut down. The app is available in more than 200 countries. Just like Apple and Google, Amazon also charges 30% of the price of app / in-app purchases for the Amazon App Store.
---
Protect Your Online Privacy With Surfshark
[The VPN that we use here at Tech Arrival]
---
The Amazon App Store features a free App of the Day, which lets you download a free app/game for free. When the App Store was launched in 2011, the free app was Angry Birds (ad-free). Amazon's Kindle devices all use the Amazon App Store instead of Google's services entirely.
You can download the Amazon App Store by clicking here.
20. APK Mirror (Unofficial)
Every time a vendor releases a new app, the APK mirror is usually the first website that uploads its apk on their site so that you can download it and install it on your android device. Thumbs up for such excellent service :D
And it is trusted by every developer because they never mess with the APKs and insert malware or unwanted code. That's why everyone loves them. But for some of us, it's a pain in the *** to open APK Mirror and search for android apps.
So the unofficial APK Mirror app will help you to browse through APK Mirror and lets you download your favorite Android apps right from the app.
Download APK Mirror Unofficial App
21. Mobdro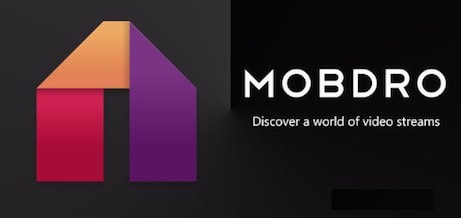 Services like Netflix & Amazon Prime Video costs plenty of bucks. The price is decreasing slowly, but for sure it will never be free. This is where Mobdro comes in. It is an excellent app that can stream live TV right to your smartphone.
There are more than 200 channels that you can select from. Additionally, it comes with Chromecast support, which means you can easily cast it to a supported device. Though this app has ads, it's not annoying. There is also a premium version which you can opt for an ad-free experience.
So there you have it, our Top 21 Best Android apps not on the Google Play Store this year. Do let us know what you think about these apps and what was your experience while trying them out. If you have any better suggestions or if we have missed any app, do let us know in the comment section below.