There's nothing better than a brand new PC which works efficiently and gives high performance. But over time, it accumulates many junk files that slow down the performance of your PC. Besides that, many other issues affect the speed of your computer. 
However, you can take care of this with advanced PC cleaner software. It will optimize your computer and improves its performance.
A PC cleaner software is very effective in improving the speed and performance of a computer. We have brought to you of the best PC cleaner software suitable for Windows.
Also read: 13 Best VPN for Windows PC
List of Best PC Cleaner for Windows
1. IObit Advanced SystemCare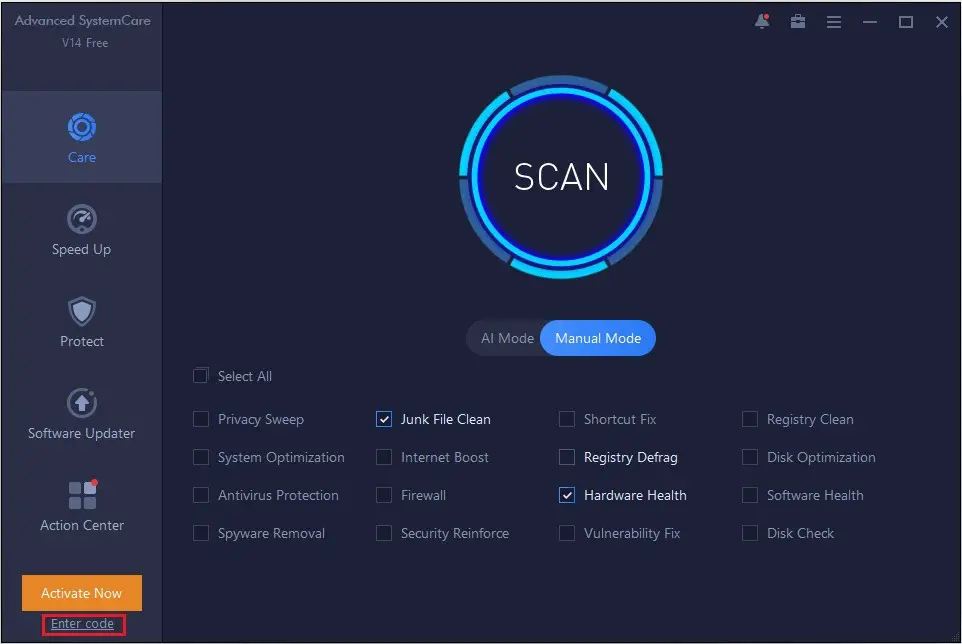 This is an AI-powered PC optimizer that can clean, protect and speed up your system. It is an easy-to-use software that intelligently scans the modules that are slowing down your PC. That's not all; it also removes all useless registry and browser junk (Cache, Cookies, etc.).
2. AVG TuneUp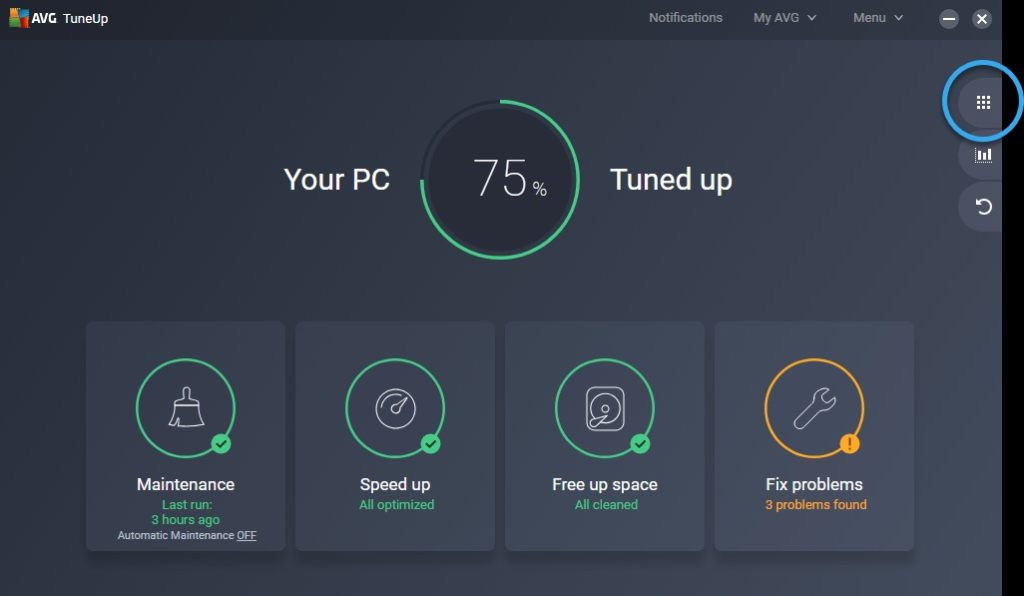 With AVG TuneUp, you can efficiently speed up, clean, and fix your PC. This is an advanced PC optimizer that can help you extend the lifespan of your system. It is packed with features and helps your PC run faster. It comes with revamped Sleep Mode technology that boosts the performance and speed of your computer. Besides that, it also frees up disk space and browser history to free your storage space.
3. Defencebyte Computer Optimizer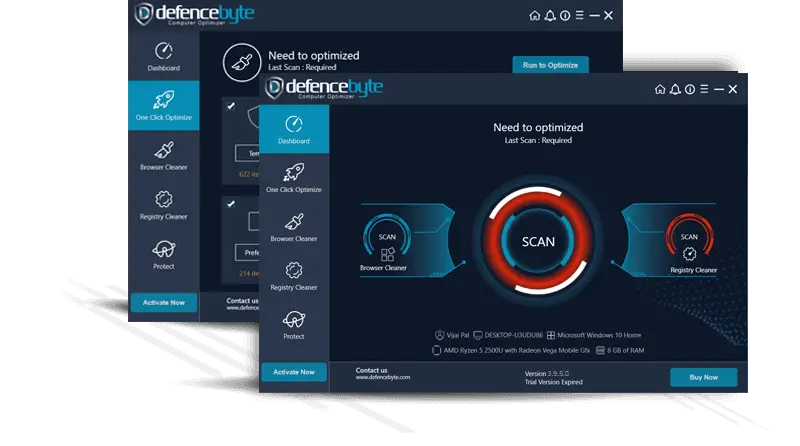 Defencebyte Computer Optimizer is the software you need to keep your PC running at its best. Defencebyte is the leading provider of advanced security products for businesses and consumers. Their computer optimizer is designed to help your computer run faster, protect your sensitive data, and remove unwanted files. With this software, you can boost PC performance by scanning your computer and removing all those programs used less often and are no longer in need; thus, you get some extra storage space on your computer. Also, this software is straightforward to set up and run.
Computer optimization and registry clean-up are both essential and time-consuming tasks. The Defencebyte Computer Optimizer is a program that will scan your entire registry and remove anything unnecessary or potentially harmful to your system.  It does an excellent job of removing things that are no longer needed, and it also finds problems like malware, registry errors, startup entries, etc. The software is compatible with Windows XP, Vista, 7,8, 10, and 11. It comes with a 30-Days money-back guarantee and starts at just $39.95. If you want to try it out first then a free trial is also available.
4. CCleaner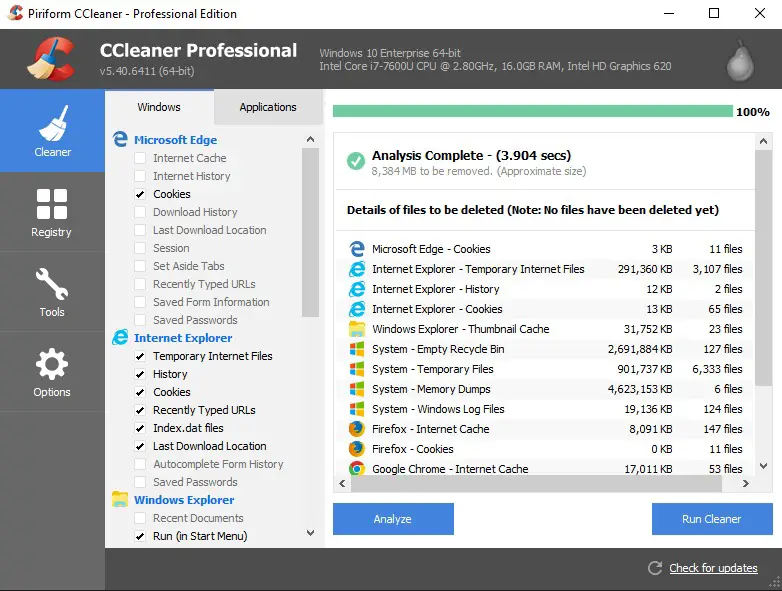 With 2.5 billion downloads, CCleaner is one of the best PC cleaners you will find out there. They have two versions; one is CCleaner free, and the other is CCleaner Professional. The former frees up space, manages your machine, and clears your online tracks. The latter combines all the features of the free version with the power of automation. This helps to keep your PC clean, safe, and fast. If you want to get the best out of this PC cleaner, you should go for the professional version.
5. Razer Cortex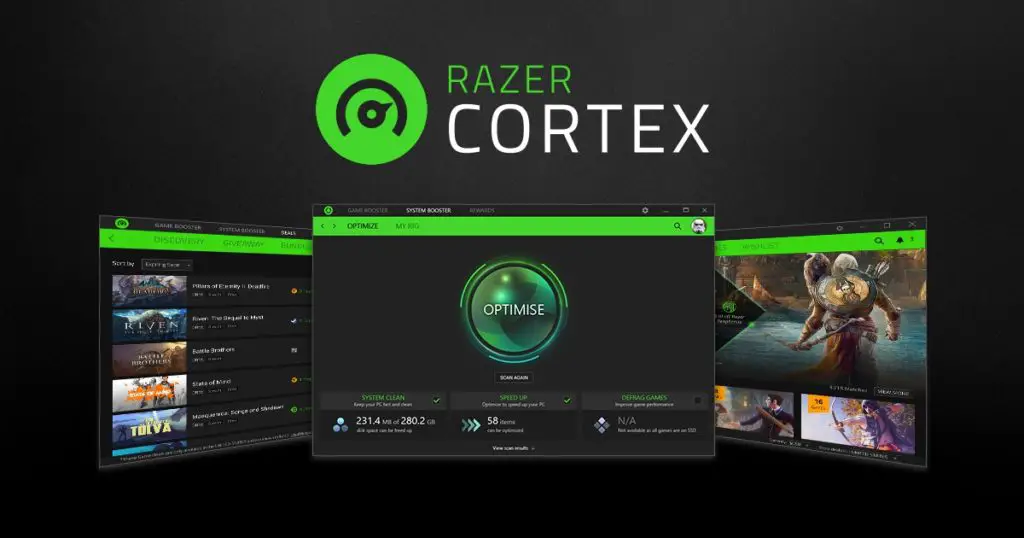 Razer Cortex is designed to unleash the full potential of your system. It helps you to boost your PC like no other software. This is mainly a game booster that also helps you to get the best game performance. With this software, you can enjoy higher frame rates and faster loading times. This is achieved by turning your PC with the suite of gaming optimization tools. It can automatically streamline your PC's performance for supported games with the help of an advanced AI and machine-learning algorithm. 
---
Protect Your Online Privacy With Surfshark
[The VPN that we use here at Tech Arrival]
---
6. CleanMyPC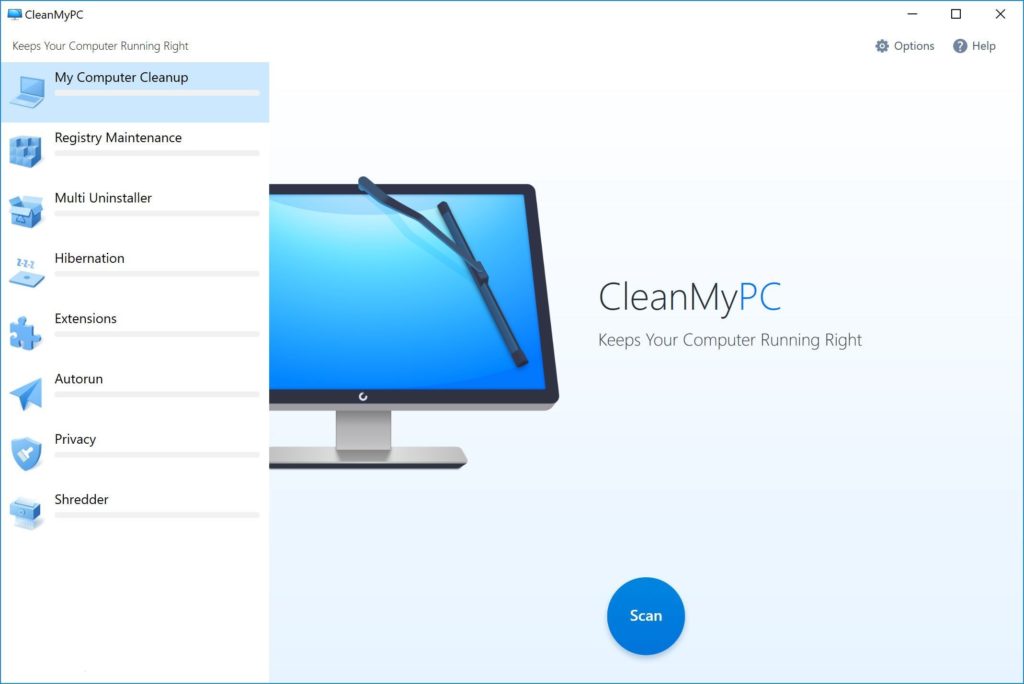 CleanMyPC is efficient PC cleaning software that helps you to clean your PC. With the help of this software, you can keep your PC running like new. It carefully scans your whole computer to remove all junk files. Alongside, it also speeds up your PC and boosts its performance. CleanMyPC finds and cleans useless files. It knows which files are safe to remove and the important ones.
7. Ashampoo WinOptimizer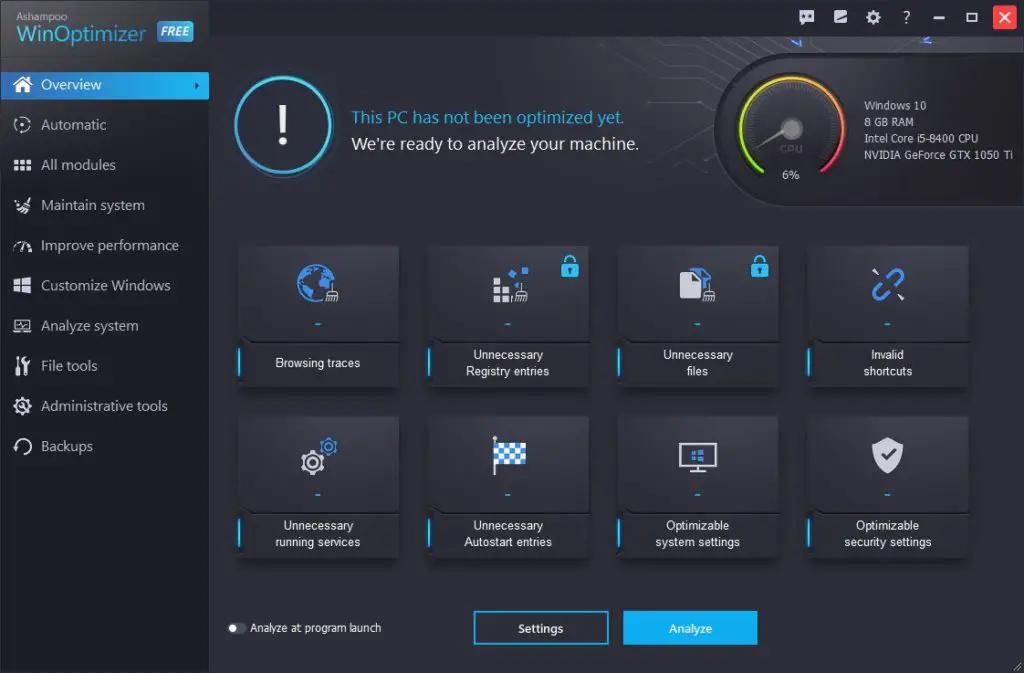 Use Ashampoo WinOptimizer to accelerate and optimize your PC with ease. It helps to clean and fix your Windows system better than any other tool. It is not just a cleaner but also provides system maintenance or customization utilities. If you want the ultimate tuner and speed boost for your PC, this is the best bet for you.
8. Restoro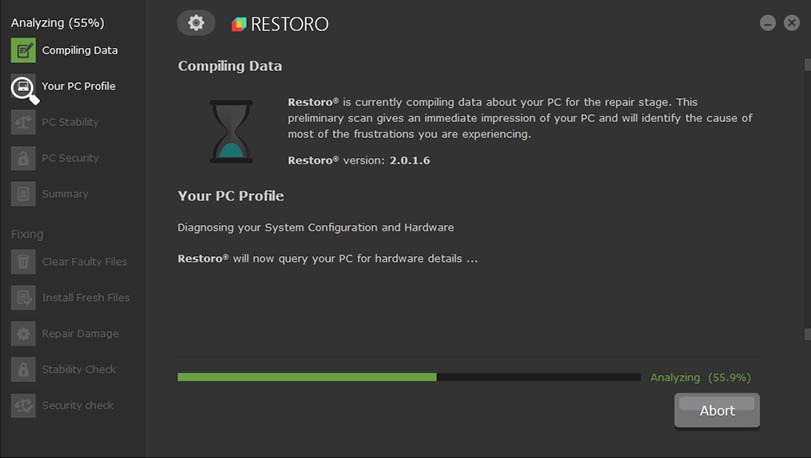 Restoro uses powerful technology to repair your system to an optimized state safely. This is the ultimate PC optimizer you need. It is also effective against malware threats. That's not all; it can detect dangerous websites and restore maximum performance for your PC. Lastly, it also replaces damaged Windows files.
9. Systweak Advanced System Optimizer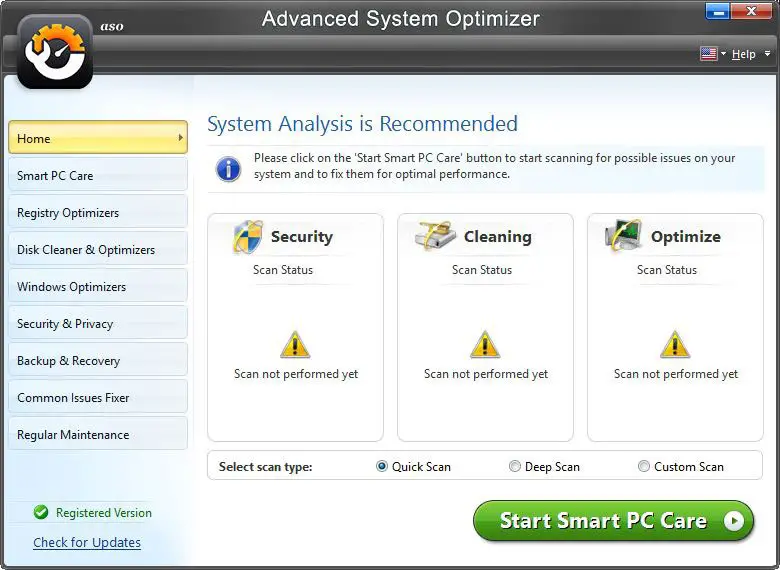 This is yet another advanced system optimizer you can use to improve the performance of your PC. It provides the most powerful clean-up feature. Unlike many other PC cleaners, this one is affordable and also easy to use. By installing this software, you can meet all your Windows optimization needs. It effectively cleans your computer's hard drive and makes it faster. It also removes junk and obsolete files from your storage to save space and improve response and load time.
10. Slimware Slimcleaner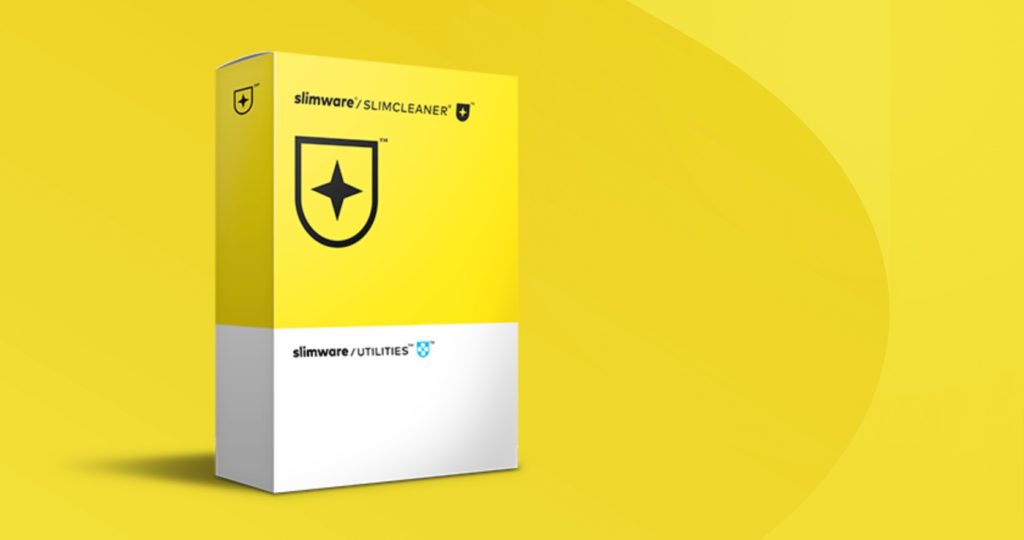 The next best option we have is Slimcleaner. It is an optimization tool that enables your computer to enhance response time. It is one of the finest PC cleaners you will find out there. This tool has two important features. One if the power management mode, and the other is performance mode. This helps optimize your PC to the next level. With this tool, you can scan your PC in just one click.
11. Wise Care 365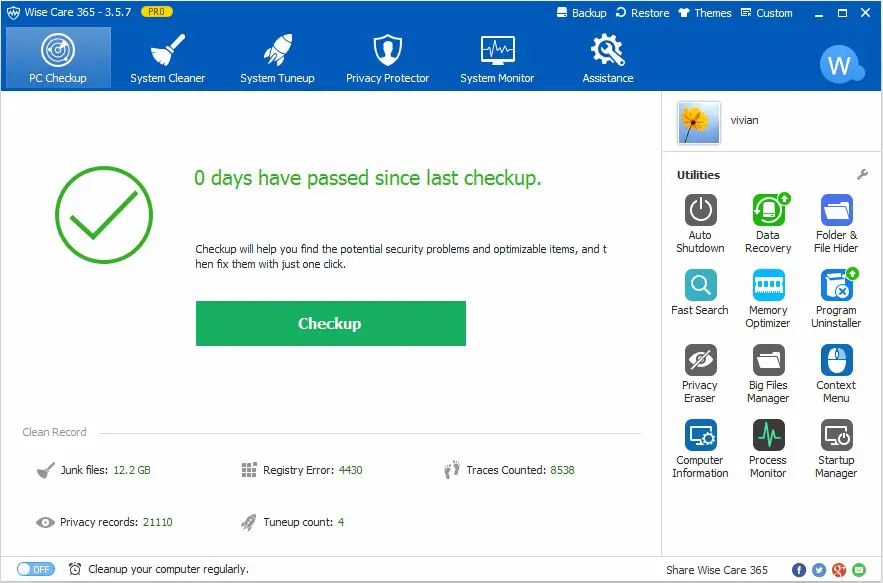 If you are looking for an efficient PC cleaning and speed-up tool, Wise Care 365 could be the best option. It efficiently removes all junk files and a clean registry from your PC. It takes prompt action when some applications try to make modifications without your permission. It will identify and stop any processes that try to change the Windows registry secretly.
12. iolo System Mechanic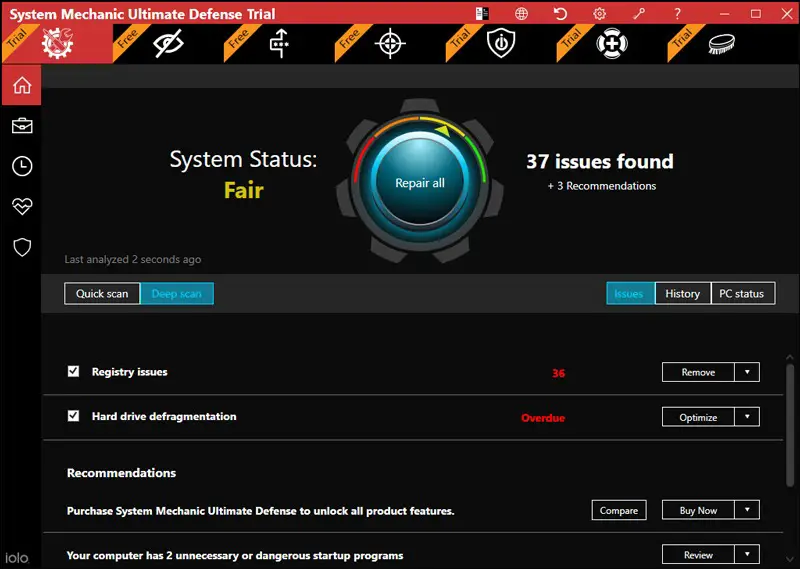 Lastly, we have iolo that can help fix and boost the speed of your PC automatically. This PC optimization tool comes with loads of features that you will appreciate. It deletes junk files and prevents the PC from slowing down. It also boosts performance in real-time for streaming, gaming, and downloading. With the use of this tool, you can free up memory space.
A PC cleaner tool is possibly the best way to clean junk files from your PC. With the right software, you can enhance the performance of your PC and extend its lifespan. If you want your PC to run new like, you must consider using any of the mentioned tools in the post.
Also read: How to Fix Laptop Overheating, Fan Issues and Forced Shutting Down
Frequently Asked Questions (FAQs)
Is there any free program to clean up my computer?
You can use CCleaner Free to clear off all the unnecessary junk files from your PC. This legendary tool can efficiently clear out all the junk accumulating on your hard drive, including system memory dumps, temporary Internet files, log files, and so on.
Is there a better cleaner than CCleaner?
If you want a better cleaning tool than CCleaner, you should opt for IObit Advanced SystemCare Free. This is an easy-to-use tool that helps boost the performance of your computer. Not just that, but it can also efficiently clear all junk files and other unwanted stuff from your system.
---
Protect Your Online Privacy With Surfshark
[The VPN that we use here at Tech Arrival]
---
Why is CCleaner bad?
There are two things to know about this. The first is that deleting files will speed up your PC, but clearing cache too often can also slow it down. Secondly, the security of this software is not well-established.
What does a PC cleaner do?
A PC cleaner targets all of the clutter that builds up on your PC over time. It performs several maintenance tasks that are difficult to perform manually. This includes emptying caches for various programs, limiting processes from using more RAM in the background, etc.
Does PC cleaning improve performance?
Using PC cleaning software is an easy way to boost your PC's performance. It removes unnecessary junk files and system cache. The number of features will differ from software to software. Using a PC optimizing tool every once in a while can help maintain the performance of your system.