Back in the day, we all had to rely on Windows Photo Viewer to view photos stored on our Windows computer. This software came in-built with your device. No doubt, the built-in photo viewer works excellent. But it is not equipped to support all photo formats. In this case, you need a better third-party photo viewer that can help you view your photos.
Fortunately, we have several good options to use. If you are looking for the best photo viewers for Windows, you are in the right place. Without wasting much of your time, let's walk you through the list below.
Also read: 11 Best Download Managers for Windows
List of Best Photo Viewers for Windows
1. Microsoft Photos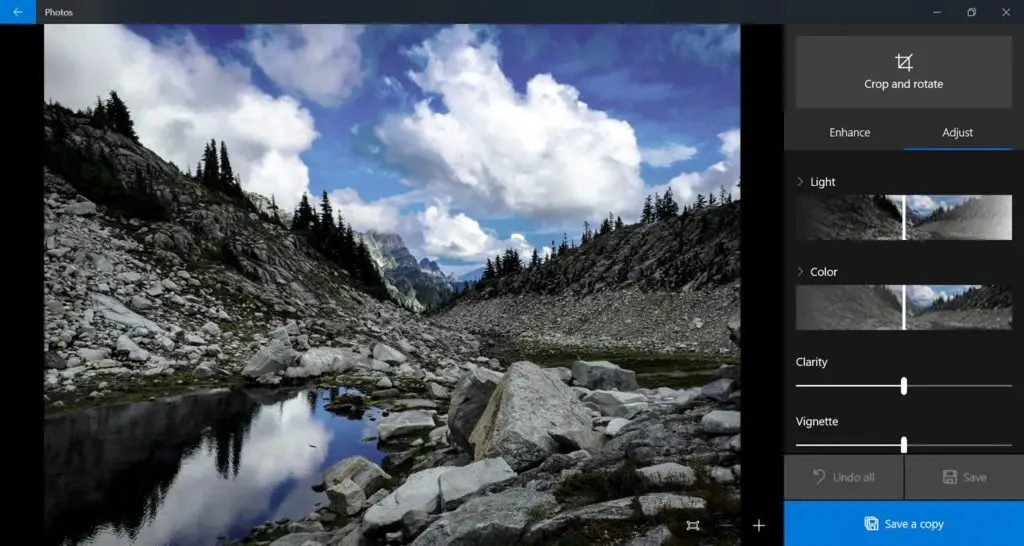 Microsoft Photos can rightly be called the official alternative of Windows Photo Viewer. This is hands-down one of the best image viewer apps you will find for Windows. It comes pre-loaded on your device, so you don't even have to download it. With this photo viewer, you can create your personalized gallery. It features a great UI, which you will love to use. Also, it automatically arranges all your videos and photos in a scrollable timeline.
Features
Can import photos from external media
Built-in search box
Share images
Built-in video editor
2. Adobe Photoshop Elements 
This is one photo viewer app that doesn't need any introduction. It is a powerful tool that allows you to create, edit, manage and share photos. Adobe Photoshop Elements enables you to do things that you will not find in other apps. With the help of this app, you can even create landscape images. It also offers customized effects to enhance the beauty of your images. But as they say, everything comes for a price. This app is not free.
Features
Powerful editing tool
Automatically adjusts human face for selfies
Customized effects
Add personalized quotes
3. Movavi Photo Manager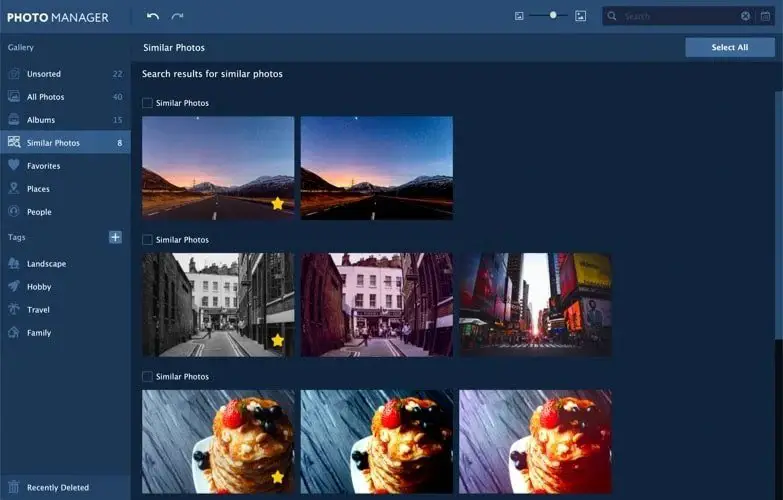 Movavi Photo Manager is an excellent app for managing and storing all your photos. It is not only compatible with Windows, but it also works for Mac. But you should know that this is not free. However, they do offer a trial period for you to check how the app works. It is designed to automatically organize and sort your images and even find duplicate images in your gallery. The best thing is it supports a wide range of formats.
Features
Attractive UI
Image editing options
Built-in search bar
Can find duplicate photos
4. Apowersoft Photo Viewer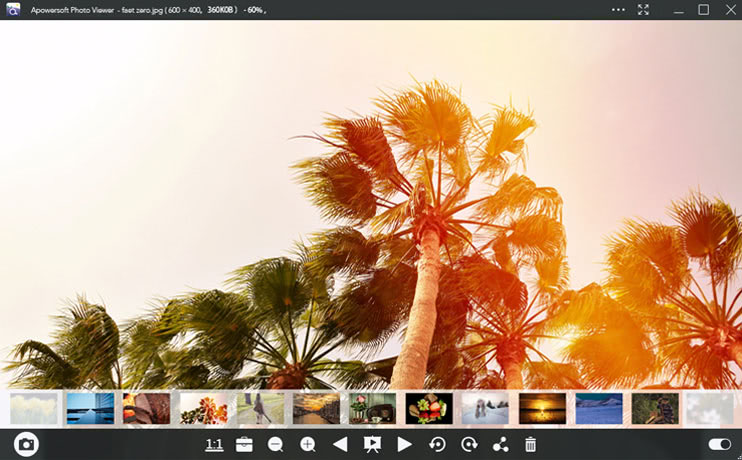 If you are looking for free photo viewers for Windows, then Apowersoft Photo Viewer is the one for you. However, you should know that it doesn't support videos. As far as images are concerned, it supports a wide range of formats, including PNG, TIFF, RAW, etc. One good thing about it is that it also serves as a PDF reader app. Another cool feature is the screenshot tool. For a free app, it does give you some great features.
---
Protect Your Online Privacy With Surfshark
[The VPN that we use here at Tech Arrival]
---
Features
Works as a PDF reader
Screenshot tool
Tight user-interface
The built-in image editing tool
5. ACDSee Photo Studio Ultimate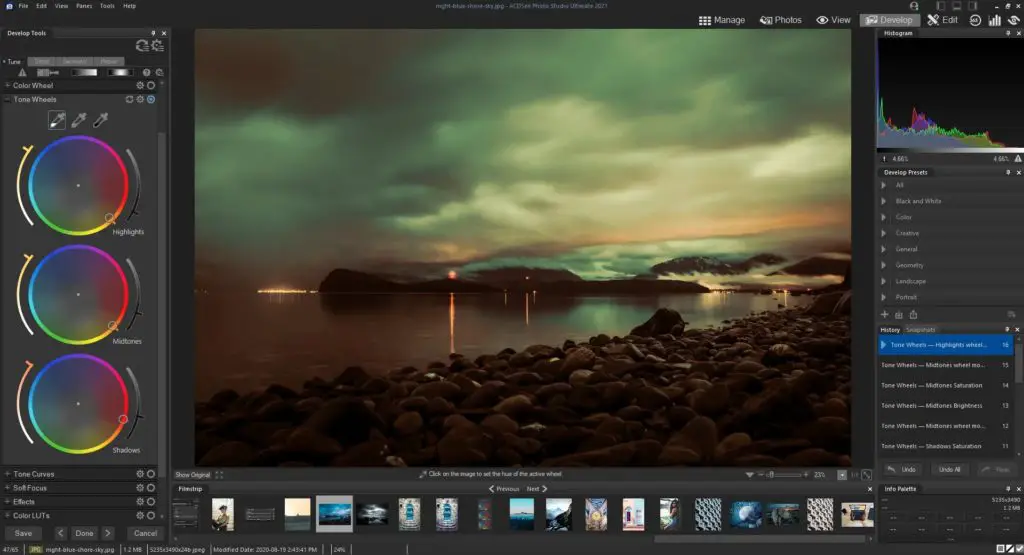 ACDSee Photo Studio Ultimate is yet another excellent image viewer windows. It comes with plenty of features that make it an ideal choice for users. The app can find duplicate images from various locations. Not just that, but it can even import pictures from different cloud storage apps as well. With the help of this app, you can even convert your photos to other formats.
Features
6. 123 Photo Viewer
The next best option we have is 123 Photo Viewer. It is so popular that chances are many of you are already using it. It comes with easy-to-use navigation and an attractive interface. You can easily add images from OneDrive cloud storage and local folders. It also helps you to beautify your images by providing various effects and filters. It is a cool image viewer with all the features you need.
Features
Slideshow viewer
Change image format
Filters and effects
Hassle-free UI
7. FastStone Image Viewer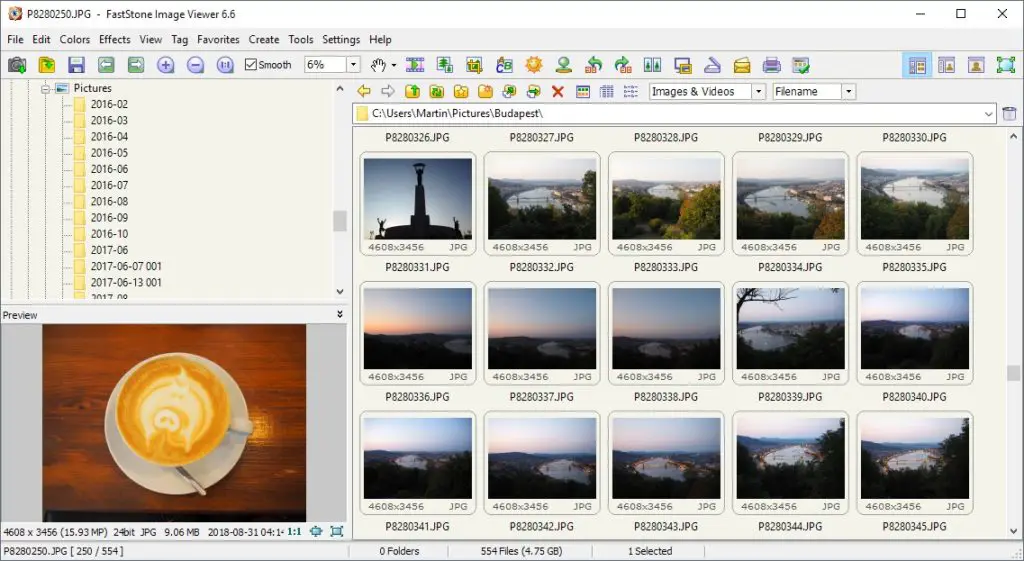 Next in the line, we have FastStone Image Viewer, which supports multiple image formats. With this tool, you can view images in various ways like thumbnails, full screen, etc. It features a user-friendly interface that makes it easier for you to handle the app. Some of the cool features include a musical slideshow with transactional effects and an HD magnifier. It also allows you to improve your images by adding special effects.
Features
Multi-level redo-undo capability
Customizable image magnifier
Easy to use
Special effects
8. XnView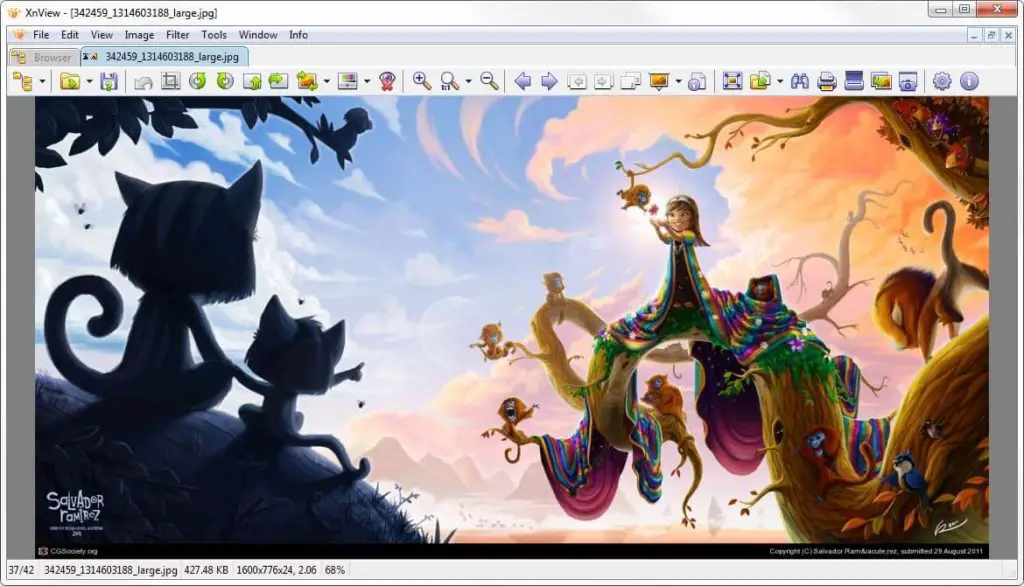 XnView is suitable for users looking for a free Windows image viewer. This app enables you to make changes to your images with ease and supports various file formats, including JPEG, PNG, PSD, TIFF, etc. But what great about this app is the editing tool. It can even find duplicate images from your vast gallery.
Features
Rename file in batches
Slideshow option
Editing options
9. IrfanView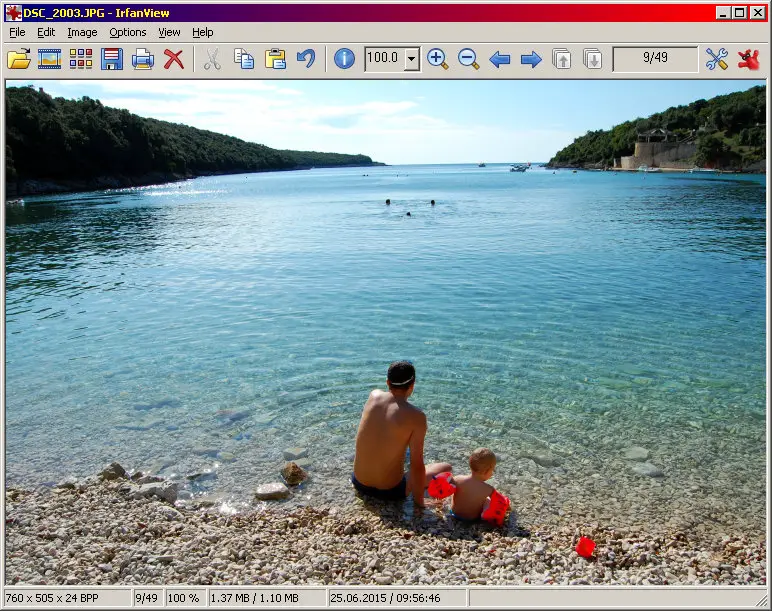 If storage is an issue for you, then IrfanView would be the perfect choice for you. It is a compact photo viewer developed for Windows. However, it is supported by other Windows versions, including Vista and XP as well. It comes with multi-language support and the option for preview images. Besides that, it has many other features that you will love. You can even use it to convert image format.
Features
---
Protect Your Online Privacy With Surfshark
[The VPN that we use here at Tech Arrival]
---
Allow editing photos
Can add watermark into images
Can edit multipage TIF
Supports OCR to read text from photos
10. HoneyView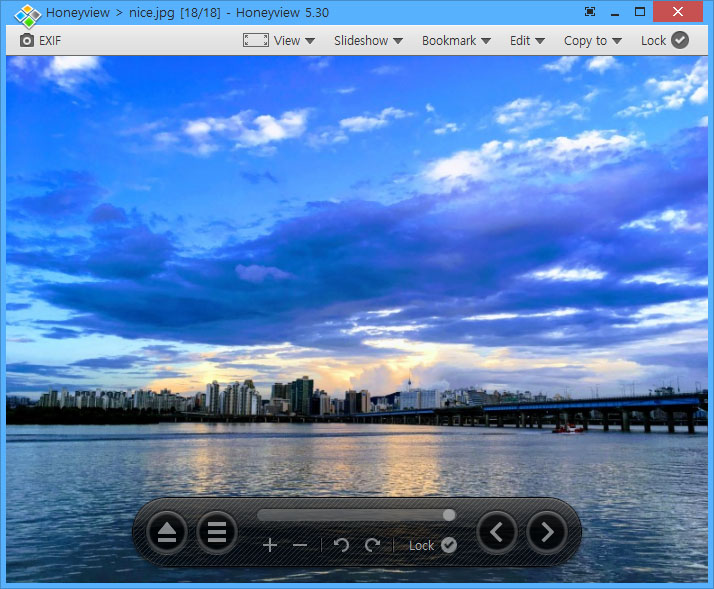 HoneyView is a free image viewer tool for Windows XP, Vista, 7, 8, and 10. It is a decent image viewer tool with lots of good features. One of the best features is that it allows you to convert batch photo format with resizing. It supports multiple image formats, including the most popular ones such as JPG, BMP, PNG, and more. You also get a portable version of this tool, which makes it a convenient option.
Features
Available for free
View images in ZIP or RAR folder
Portable version available
Supports a variety of formats
11. ImageGlass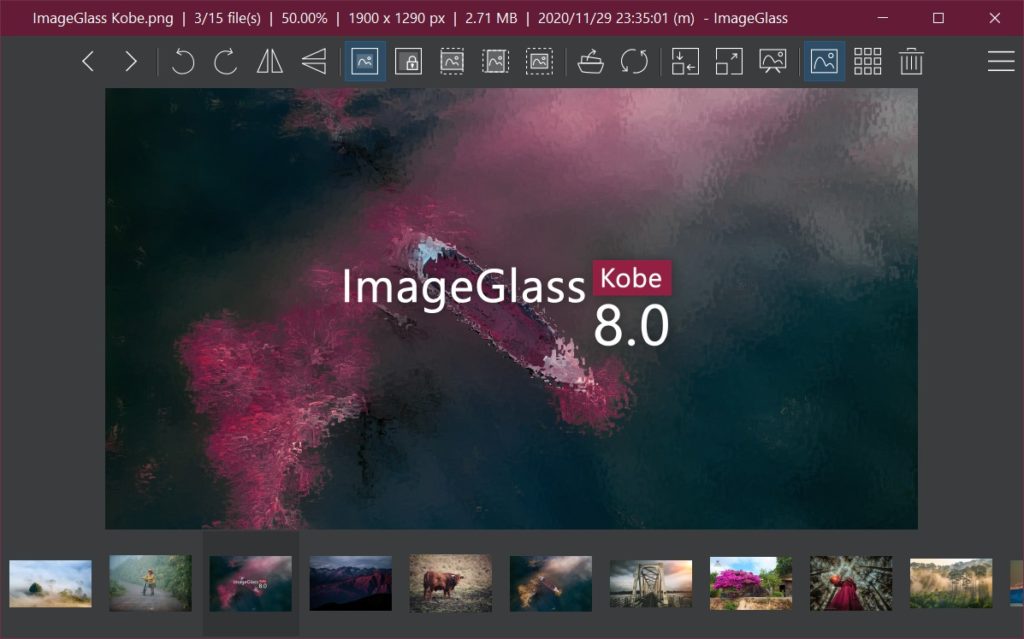 Lastly, we have ImageGlass photo viewer, which is a lightweight and easy-to-use app. This is a versatile tool supported by Windows 11, 10, 8, 7, and even Vista. This app supports up to 70 file formats, which makes it unbeatable. Since this is an open-source image viewer, you can use it for a variety of purposes. It can also switch between images quickly.
Features
Hassle-free use
Supports 70 file formats
Lightweight application
With these photo viewers for Windows, you no longer have to struggle to manage your gallery. These apps help organize your pictures and offer many useful features like editing, slideshow, format conversion, etc.
Also read: 10 Best Windows 10 Themes and SkinPacks
Frequently Asked Questions (FAQs)
Which are the Best Photo Viewing Apps for Windows?
Out of all the available options, Microsoft Photos and Movavi Photo Manager makes the two best options. Both the apps are packed with useful features that make photo viewing easy.
How to Select the Best Photo Viewer for Windows?
When it comes to selecting the best photo viewer for Windows, you should always check the app's features.
Can I get Windows Photo Viewer for Windows?
No, Windows Photo Viewer is not a part of Windows. It is available for Windows 7 and 8.1. However according to reports it can be accessed by users who upgraded from previous version of Windows to Windows 10/11.
Which is the Fastest Image Viewer for Windows?
XnView is the fastest image viewer for Windows. It can decode dozens of formats in very little time. 
What is the Default Photo Viewer for Windows?
The default photo viewer app for Windows 10 is Microsoft Photos. It comes pre-loaded on your device, so you don't have to download it separately.
---
Protect Your Online Privacy With Surfshark
[The VPN that we use here at Tech Arrival]
---
How to Set default Photo Viewer in Windows?
1. Go to the control panel and click on Default Programs and then Set Default Programs.
2. Locate Windows Photo Viewer in the list of programs.
3. Click on it and select Set this program as default. This will set the app as your default program for all file types.
Which is the Best Free Picture Viewer?
XnView and Apowersoft Photo Viewer are two of the best free picture viewer apps you can use for Windows.
How Do I View Photos on Windows?
Windows comes with a built-in photo viewer app called Microsoft Photos. Using this app, you can view photos on your device.
What Happened to Windows Photo Viewer in Windows?
Windows Photo Viewer is not a part of Windows Anymore. It has been replaced with Microsoft Photos. However, if you upgrade a PC running Windows 8.1 or 7 to Windows 10/11, you can get Windows Photo Viewer back.
What Program Opens JPG files on Windows?
To open JPG files on Windows, you can use Microsoft Photos, HoneyView, and Movavi Photo Manager.